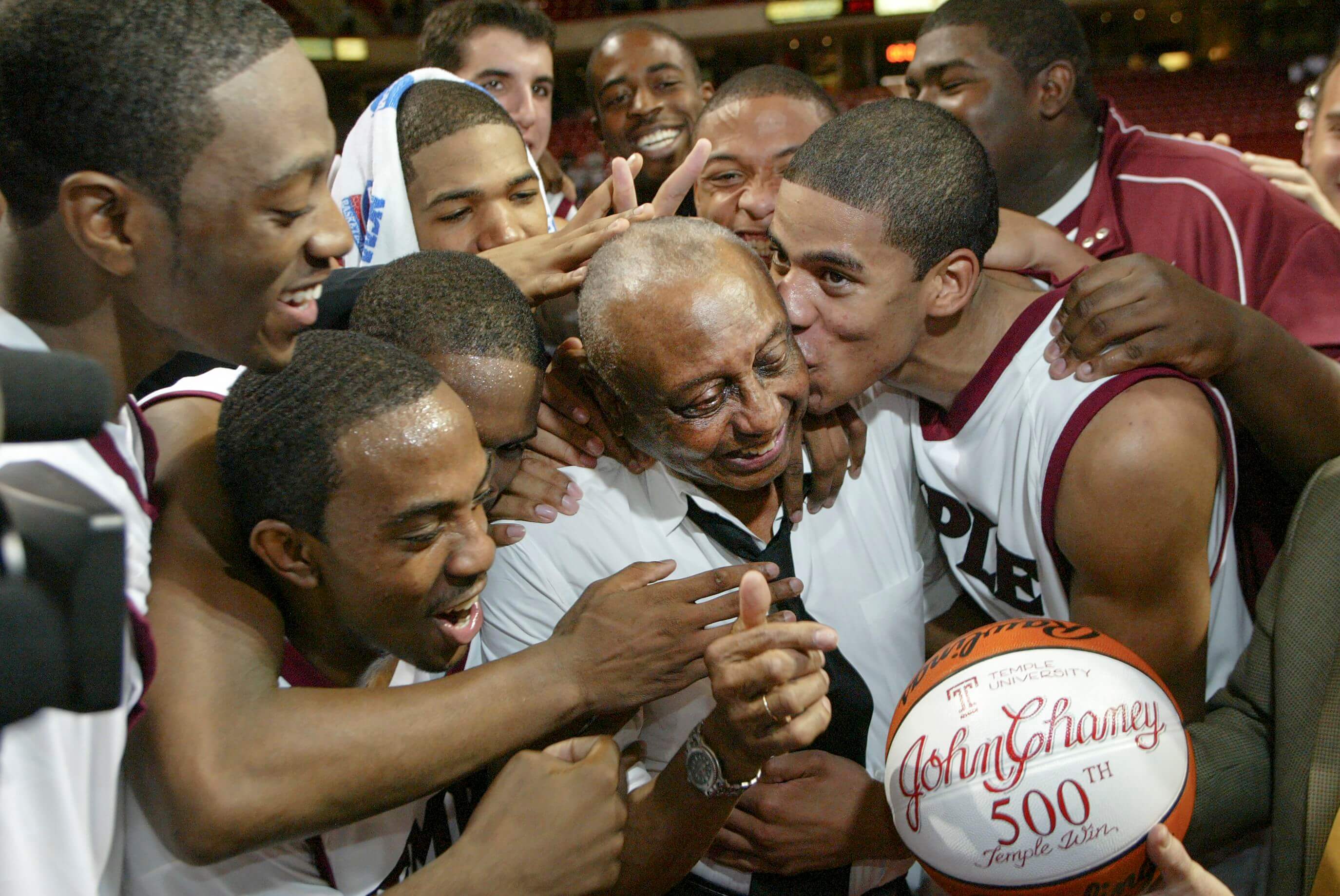 'MANNER OF A MAN'
A commemoration of Temple coaching legend John Chaney, as told by the people whose lives he touched
If you've met John Chaney, you have a story too. Some people just met him once in a store. Those closest to Chaney can't stop telling tales. His lasting impact is one that transcends basketball.
Here's a random sampling of a whole lot of people talking about John Chaney, an American original.
Chaney's lasting impact
Lynard Stewart
— Head coach, Simon Gratz High School
"Coach constantly stated that 'You come in to learn, and learn to serve.' I took that as an obligation to give back or reach back. If we all did a better job of that, this place we exist in would be a better place for us all."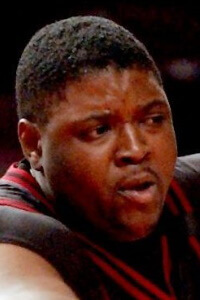 Ron Rollerson
— Former Temple center
January 29, 2021 is a day that everyone who is affiliated with Temple basketball has the right to be selfish. Selfish that GOD blessed us for 89 years to be around this treasure of a man. [He was] not just a coach of basketball but a coach and teacher of life. Those of us who understand what he stood for in our hearts still feel cheated he's no longer with us. How blessed we [were] yet how selfish we have the right to be."
John DiSangro
— Former Chaney executive assistant, now associate producer at NBC Sports Philadelphia
"He gave me his NCAA watch, which I still have. There weren't enough to give to anybody, so he gave me his. It still works. I wear it occasionally, if we ever have Temple events.
Nate Blackwell
— Former Temple player and assistant coach
"His greatest contribution to people, period, the guys that he coached, was the fact that guys were able to go on and provide for families because this guy took a chance. Forget the basketball part."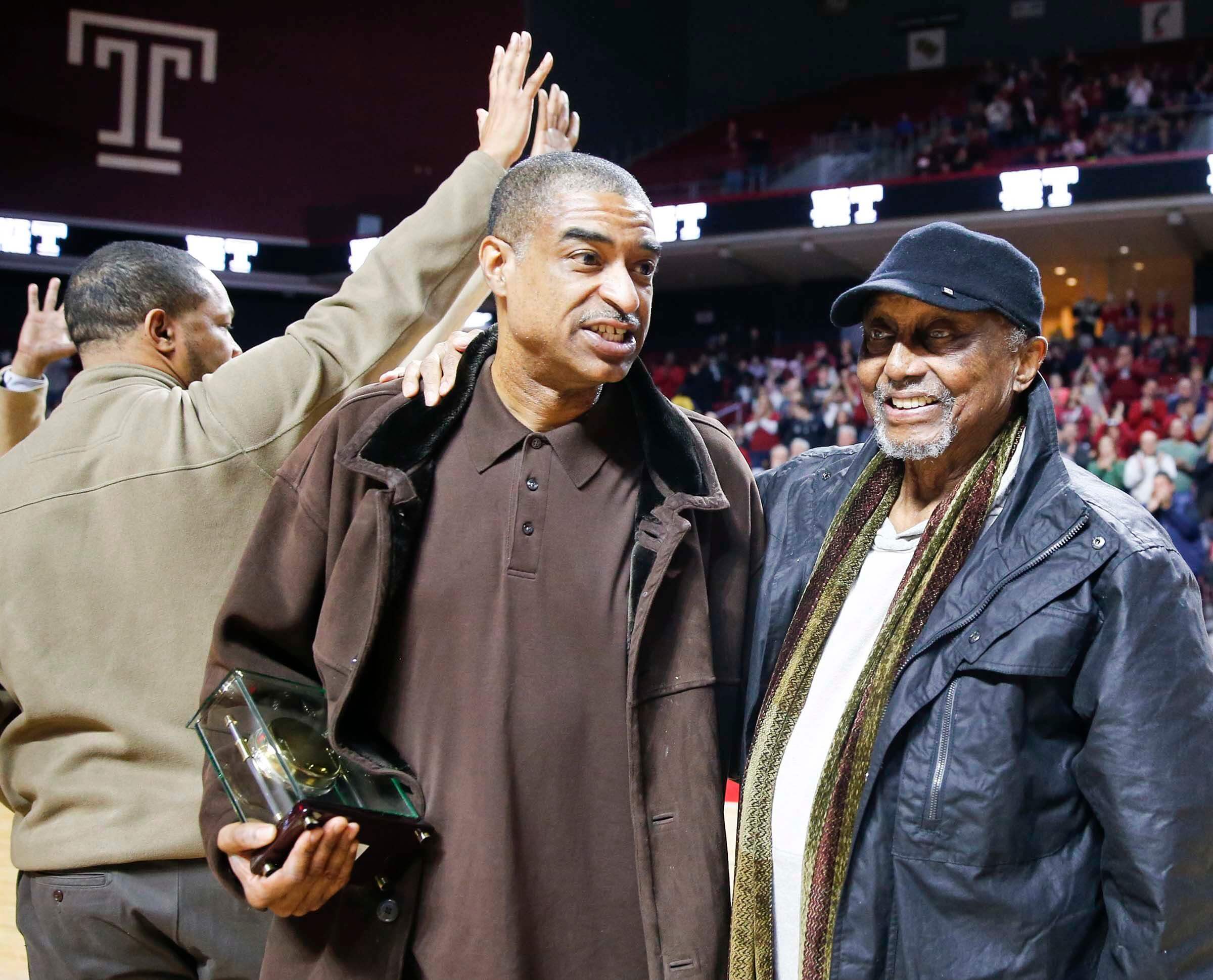 YONG KIM / Staff Photographer
Dave Cartularo
— Former Temple video coordinator
"We were in Dayton [2002] shortly after the tournament had been moved there, shortly after Coach's "in the sticks'' comments about the move. So it's about an hour or hour and a half before game time and Coach is sitting high up in the bleachers like he always did before games. I guess the Dayton student government had John Deere hats made and embroidered with something like "Welcome to the Sticks'' on the hats as a protest to Coach. They opened the gates and the students started to file in. Pretty soon a couple of them spot Coach in the stands and start to razz him a bit about his stance on the tourney move. Honestly, a couple were a little more confrontational than others. Then Coach starts to talk to them and the next thing you know there's a line assembled and Coach is signing their John Deere hats as students are loving up on him."
Edie Salzburg
— Former Temple professor
"In the summer of 1994, I taught Intro to Music at Temple. Two very tall, polite young men arrived early and introduced themselves. It was Aaron McKie and Eddie Jones. I asked 'weren't you both drafted by the NBA?' They explained that they took this class during basketball season and failed it, and Coach Chaney said they had to pass it before they left Temple. They probably didn't need those three credits, but I loved the fact that their coach wouldn't let them slide. They never missed a class and did well."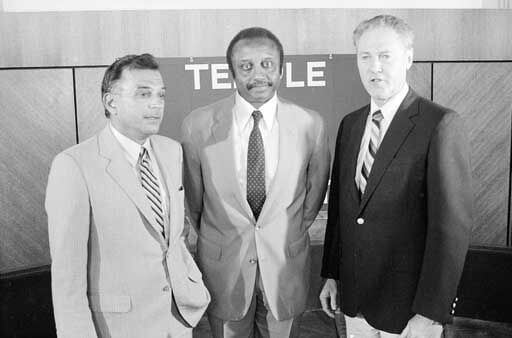 A. Schell / AP File
Nico Severini
— Spanish teacher and soccer coach at Lower Merion High, son of one of Chaney's best friends, the late Jorge Severini, who recommended Pepe Sanchez to Chaney and Chaney to Sanchez, who went on to start at point guard when Argentina won the 2004 Olympic gold medal.
"John would come over to our house for my father's traditional Argentine BBQ, he would be with us, eating and telling so many stories. Many revolved around when my dad took John to do a coaching and speaking tour in Argentina in the 1980s. To this day even when I go, people in Argentina do not forget John and the impact he had on basketball in the country and specifically in Bahía Blanca. Bahía is considered the cradle of basketball in Argentina, obviously producing greats. But to this day the people adore and are grateful of John."
Diane Browne-Sterdt
— Daughter of Sam Browne, Chaney's high school coach
"John Chaney was a man who did not accept anyone's falsehoods or take anything for granted. He was immensely loyal to those who befriended him, those who cared about him. Sam Browne was such a person. John took what he gave, and gave it back — with class."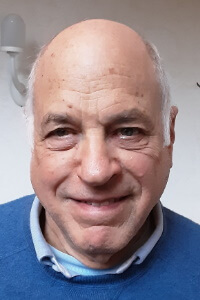 Ron Kaiserman
— Former Chaney colleague
"In the 1960s, I taught seventh and eighth grade English as what was then Sayre Junior High School. John Chaney was one of the gym teachers. A few times I went to watch his classes and I must say, I was so impressed. He was not just teaching physical education, he was teaching these kids about character and deportment and discipline. I was impressed at how much he cared."
Chaney's coaching style
Nate Blackwell
— Former Temple player and assistant coach
"Two of the greatest myths about him. One is that we focused everything on defense. We didn't. Coach was very much offensive-minded. He wanted a team that could handle any situation, any time. He didn't want to walk into any gym and not be able to handle what he saw. The other myth is he was this unbelievable disciplinarian. We never had a curfew. We didn't have issues on that. What he did was, this is what we need to do, this is the discipline we need to do it. If you don't, if anything goes wrong, it's your season." On the misconception of Temple's matchup zone: "Only us Temple guys know this. John Chaney never taught us a matchup zone. During one of the games, they've got a guy killing us. [Temple Hall of Fame guard] Howie Evans suggested we secretly do a box and man [defense] on the guy. Coach realizes we're doing something different. He calls a timeout. Howie told him what he had suggested. Coach says, 'Whatever you're doing, keep doing it.' That was the invention of the matchup zone. After that, we began doing more things with it. We played with it. His genius was, he was able to adjust to us. He saw what worked and wasn't so egotistical to not go with it. He let us give input into what we were doing. He was a very open-minded coach but nobody really would believe that. He did adapt the zone, fine-tuning it over the years."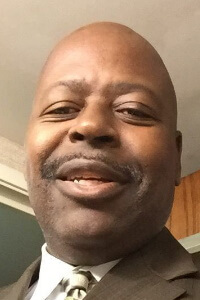 Keith Johnson
— Played for Chaney at Cheyney University, former Cheyney head coach
"He was demanding, but he gave each player roles, in terms of what he expected from you. Everything was defined. It was no secret what you were supposed to do. When you came to practice the first day, he assumed you knew nothing about basketball. The first day of practice was the same every year. He would start with fundamentals, dribbling, passing, rebounding, shooting every aspect of the game. He went over it all, so you had no excuses, no, 'Coach, I didn't know.' " "One of the things that stands out to me, we went and played in a tournament in Green Bay, Wisconsin. We played almost a perfect game. We had one turnover in 40 minutes, and that was on a bogus offensive call. We lost by 20, and he said, that was the best game you've played. They had 47 foul shots and we had seven. We came back to the locker room, we thought he was going to be so upset. He was proud. He knew why we lost. But he wanted us to know, if you're going to play like that, you're going to win a lot of games — and we won a lot of games." "I think the biggest gift, he knew what button to push on each player. He didn't treat each player the same. He knew how to get the best out of each player. My roommate, George Melton, was a three-time all-American, he got drafted by the Sixers. The night before Coach went to Temple to accept the job, he called me. I said, 'Coach, I've got to ask you a question.' A lot of times, the guys would lay up the ball on George, yet you hollered at me. He said, 'You've got to understand, if I holler at you, you'd play harder. [George] might go in a shell but I knew if I hollered at you, you might run over and cover your man and his man.'"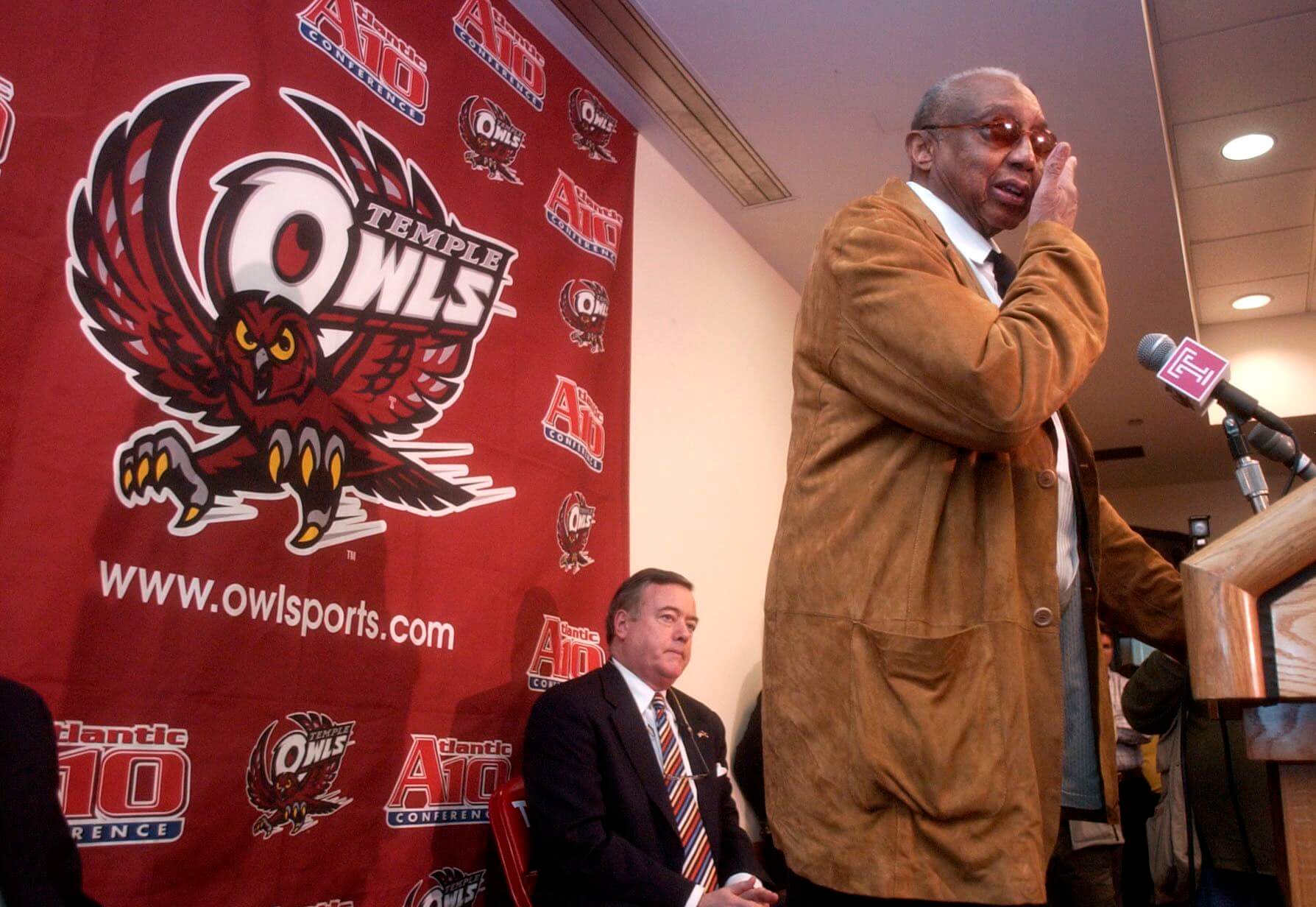 Charles Fox / File photograph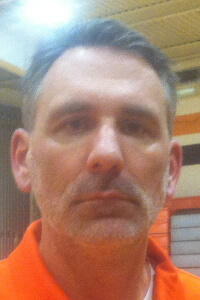 Mike Vreeswyk
— Former Temple player under Chaney
"There was this practice in 1987. I had cracked the starting lineup. Coach Chaney nicknames me, Howie Evans, and Nate Blackwell "The Blank Brothers" (in reference to our shooting). After a less than stellar performance coach lines the three of us against the wall under the basket during morning practice at McGonigle Hall. He then tells us to turn and face the wall. Coach then proceeds to get on his knees and talks/yells/pleads into (or at) our [butts] claiming that's where our brains were. Since I'm facing the wall I cannot see, but I can hear the rest of my teammates dying laughing." On Chaney's devotion to his team, players: "One of the few rough spots for me while at Temple was when my grandmother passed away my senior year due to Alzheimer's disease. Loss within the team was not new. Anytime it happened Coach Chaney would reel us in as a group and talk about life in one of his famous lectures. Sometimes it would be several days of such talks. I'm not sure where he obtained some of the personal information he would talk about. He must have been making phone calls behind the scenes. In my case, those lectures happened for 3-4 days in a row I believe, each time with focus on me and my family. I could feel the power of the unit lifting me up. He would ask questions to me about her in front of the team and initiate dialogue. I don't think it was by coincidence that I probably had the best two-week, four-game stretch in my career during this time, including a career high in points and rebounds in a game.
Joe Rapczynski
— Author, "The Junior Varsity is Playing," and former high school coach who attended various Chaney college practices
"His 6:00 a.m. practice. I was impressed by his genius of simplicity. Other colleges would have lots of plays and sets. He focused on his players knowing what to do with the ball and without the ball, players knowing time and score, emphasizing sound fundamentals, and his match-up defense. Emphasis was on how to play, not what to play. Lastly, he was ahead of his time in ending practices on a positive, sending people to school on an upbeat note. Sometimes it was an inspirational life lesson and sometimes it was just a bit of an off-color joke, but it always worked."
The man hated turnovers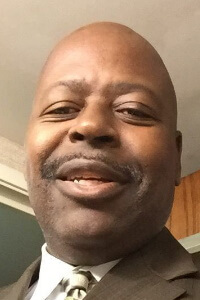 Keith Johnson
— Played for Chaney at Cheyney University, former Cheyney head coach
"If you turned that ball over, it was a problem. You couldn't play for him if you turned that ball over. He felt that if you didn't turn the ball over, you can win when you're having a bad day shooting."
Nate Blackwell
— Former Temple player and assistant coach
"No turnovers. That's him. It's all him. That is what we made our bones on. At the end of the day, you had to find a shot. Many guys, the reason why they transferred. It's not that they couldn't play. It's just his demands of taking care of the basketball, it was so important. If you messed up the ball, you couldn't play for him. He could scare you, and if he did scare you, you were done. If you couldn't handle the ball, and you couldn't deal with him hollering at you about not handling the ball, you couldn't play for him. If I made a mistake, I knew I was going to catch hell, and I was just ready for the hell. Howie would make a mistake and Coach would try to holler at him, and Howie would never look at the bench. He would just keep playing. 'Just get me a shot. Get me a shot and it's fine,' he would say. Anything else was a mistake. He preferred overhead passes to chest passes. That was it. It was a go from there."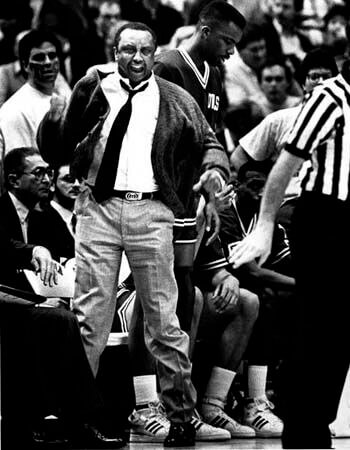 File Photograph
Jere Longman
— Sportswriter at The New York Times, former Inquirer writer
"I wrote a long profile of him in 1987, and attended an early morning practice only hours after Temple had defeated Rhode Island. Chaney got all over Howie Evans for throwing a pass to no one during that game: 'My mother wouldn't throw that pass. You still wearin' contacts? Better exchange them for bifocals. Or maybe you need glasses on the side of your head. Or one big lens on the back of your head like a big Cyclops.' Then he turned to Nate Blackwell and started complaining about a similarly errant pass that Nate had recently made. 'No, coach, that was against Wyoming,' Nate said. "Wyoming had been two years earlier. That's how much Chaney hated turnovers."
I'll never forget when...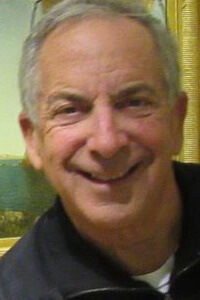 Steve Cohen
— Lives in King of Prussia
"I was a basketball junkie in the 1950s and 60s. I played freshman ball at Drexel and was the prototypical white guy — very short, very slow, couldn't jump, couldn't run, pass. I answered an ad in the Inquirer calling for basketball players to fill out teams in a local recreation league. I jumped at the chance and walked into the gym at 49th & Kingsessing, looked around. It was all young teens, neighborhood kids, dunking and running. What was I thinking? "I turned to depart when an older fellow ran up to me and asked if I'd like to play with the 'old guys' team. It was John Chaney. I knew my basketball — he was still playing in the Eastern League and had been all-Public. I was in awe. He had just accepted the coaching position at Simon Gratz High School which really kicked off his coaching career. Then I saw the team of "old guys" he had assembled. It included Alonzo Lewis who played [at La Salle] for Tom Gola in the [1955 NCAA] national championship against Bill Russell. The rest of the team were all good enough to be major college players, but it was the times — few opportunities."
Dominic Scola
— Retired in Florida
"As a teenager, I met John when he was a waiter for a caterer while he was teaching at Simon Gratz. Here's this white kid from the suburbs learning the ropes, saving money for college. This big, gruff Black man took me under his wing, treating me like he eventually treated his players."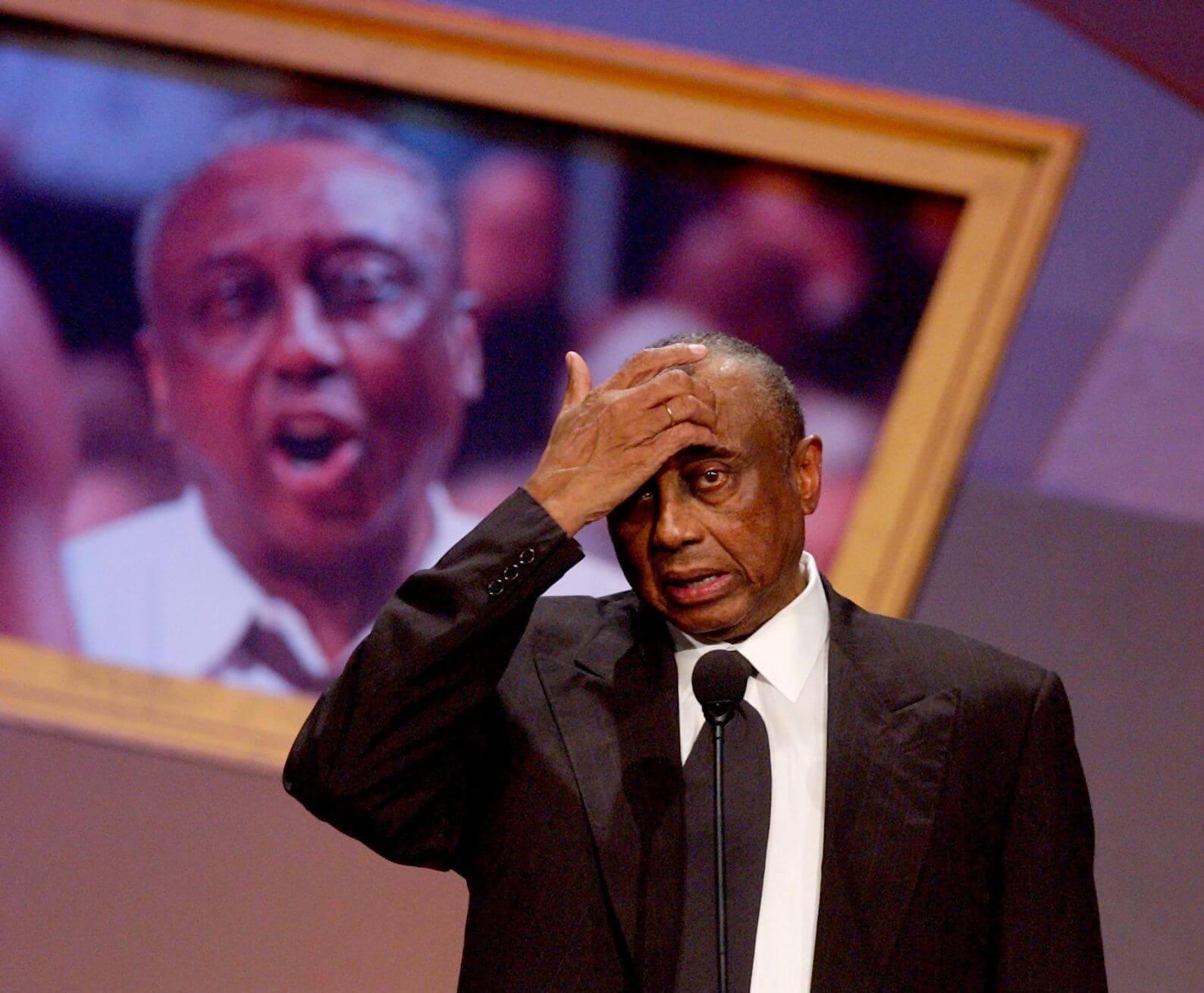 Charles Fox / File photograph
Diane Browne-Sterdt
— Daughter of Sam Browne, Chaney's high school coach
"John went to visit [my father] in the Intensive Care Unit at Einstein Medical Center in 1993. He was told that visits were restricted to immediate family. John gave the staff a mystified, almost serene look and said, well, he was Mr. Browne's son. You can guess the rest. They looked at each other, and let him through."
Mo Howard
— Former Maryland Terps player, father of La Salle coach Ashley Howard
"My dad used to work at the John Chaney-Sonny Hill camp for many years. After the morning roll call, Coach and Dad would leave the camp. This happened at least three of the five days of camp. So one day I asked Dad, 'Where are you and Coach going every day?' Coach overheard me and chimed in, 'We are in the pursuit of the perfect tomato.' " On Chaney's gift to campers: "At least once a week, they would bring crabs back for the campers, but they were so spicy that many of the campers refused them. If they only knew that all they had to do was wash some of the seasoning off. But they were perfectly prepared to Coach's preference."
Anthony Pinnie
— Former Chaney assistant at Cheyney University, in a 2001 interview
"He's my best friend. We grew up four blocks apart. We went to the same junior high school, Barratt Junior High, a year apart. We didn't know each other before he got to Cheyney." Chaney would teach some classes for children of migrant farm workers at Cheney. There would be a softball game for middle-school-age children, who primarily spoke Spanish: "John would want to pitch. I'd tell him, 'John, let the kids hit.' He was spinning the balls in there. I'd say, 'You're ruining their self image.' He said, 'They're not hitting me." I got him off the mound. He said, 'Can I play first base?' "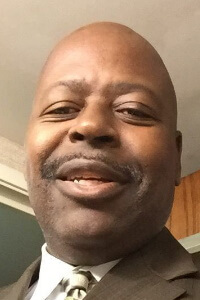 Keith Johnson
— Played for Chaney at Cheyney University, former Cheyney head coach
"A former Cheyney player took me up to Cheyney. Three days later, I get a knock on my door and it's Coach Chaney. He wanted to talk to my mother. He said he wanted me to play for him. He promised her he'd make sure that I graduate, that when I came back I would be a responsible man. Not just a man — a responsible man. She said, 'If you promise me that, I'll let you have him.' "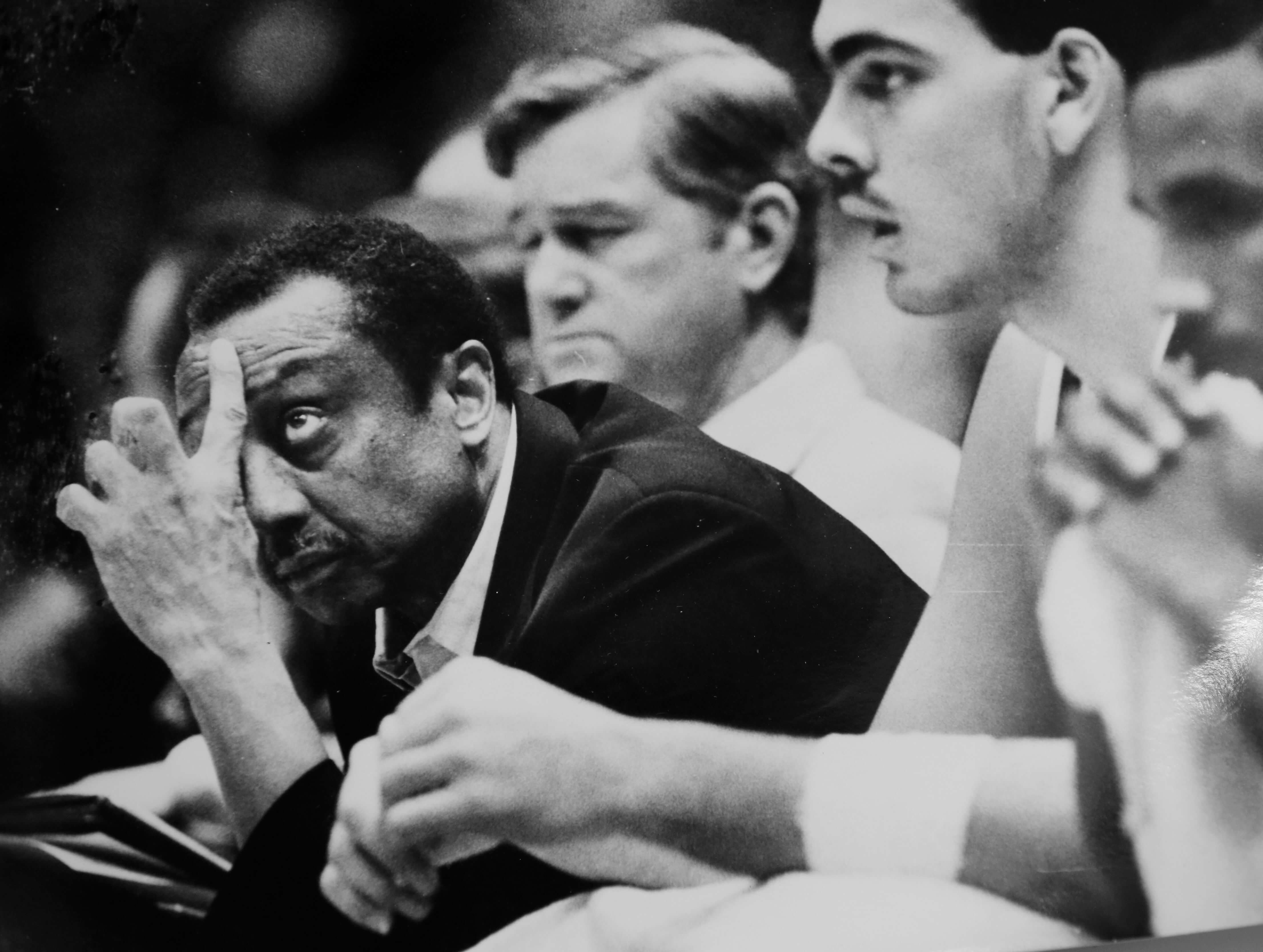 File photograph
Nate Blackwell
— Former Temple player and assistant coach
"He just came to me, said, 'Nate, I'm going to make this real simple. If you come to Temple, you're going to be a star.' I said, 'Well, that's what I want to be.' It was pretty much done after that."
John Knebels
— Sportswriter, CatholicPhilly.com
"[During] the 1982-83 basketball season, Temple was struggling all year but they got hot at the end of the season. Still, none of the local papers were really covering them much, and it really bugged Chaney a lot. At the time, I was the assistant sports editor of the Temple News and covered the men's basketball team. Coach Chaney gave everyone access to coaches and players every day but I was the only one who showed up. After practice, we would sit in his office and talk about the team at least twice a week.
John DiSangro
— Former Chaney executive assistant, now associate producer at NBC Sports Philadelphia
"A lot of hotels we used to stay in didn't have cable. Any hotel, he would just sit in his room and watch games. When TNT picked up the NBA package, then we had to find hotels that had TNT. In Pittsburgh, we were staying at the Marriott. They didn't have TNT. The neighboring Holiday Inn had TNT and he wanted to watch the Sixers-Knicks game. He rented a room for like two hours, ordered food and a six pack, watched the game in the room, then came back to the Marriott."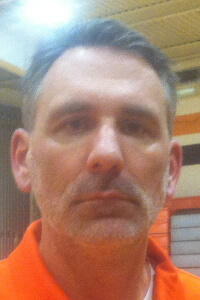 Mike Vreeswyk
— Former Temple player under Chaney
"We played at UCLA. We arrived at [the Edwin W. Pauley Pavilion] for practice the day before, we got off the bus in front of the arena, entered and looked down at the court and there was Walt Hazzard waiting on the court with a ball in his hands. He started yelling up to Chaney "you're nothing Chaney," "get down here so I can teach you a lesson" and all kinds of other junk. Chaney literally dropped what he was holding and started to run down the aisle taking off his jacket and dropping it on the way, all while saying "Your a— is mine Hazzard", "stay right there," and some other choice words. Chaney got to the floor and they immediately launched into a game of 1-on-1. The whole time they are talking junk and giving each other elbows in the back, arms and chest. They were going at it hard. It went on for a good two to three minutes until, as if on cue, they stopped, hugged and laughed. I don't think anyone scored."
Ron Bertovich
— Atlantic 10 commissioner, 1986-94
"Back then, the league was working so hard. We were in the shadows of the Big East. We thought we were fighting the Big East. I don't know if we were or not. John would stand up and say, 'I'll play anybody anytime anywhere.' John Calipari stood up and said the same thing." On the night Chaney famously went after Calipari during a press conference: "I was at the game...this is my version of it. We were out in the hall talking after the game, then I left and drove home. When I got home, my wife said I had 37 messages. She said, 'Apparently, Chaney tried to choke Calipari after the game.' " "The next day there was a fax from the Attorney General of Massachusetts. There was a letter saying if Chaney came back to the state, he would be arrested for assaulting a state employee. I got hold of [then Temple president] Peter Liacouras. He said they'd send a letter, 'If you pursue this, I'll turn this over to the NAACP.' I'm thinking he's saying the NCAA but they had no jurisdiction over this. "All Calipari wanted was an apology. I still had to suspend John. It was the St. Bonaventure game. Bobby Wenzel at Rutgers, he said to me, '[Bleep] you, if I've got to go to Olean, he's got to go to Olean.' "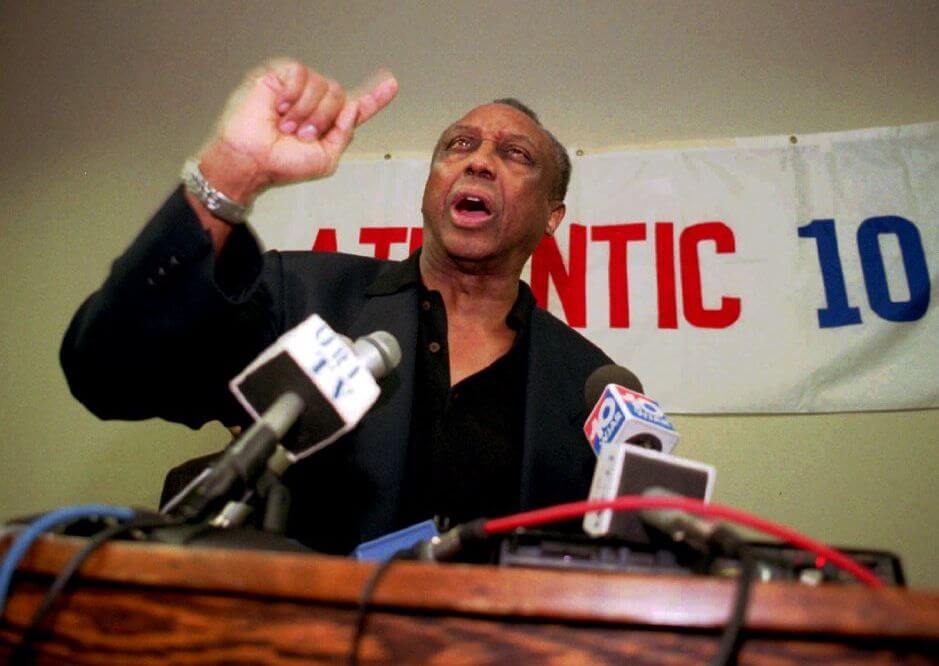 AP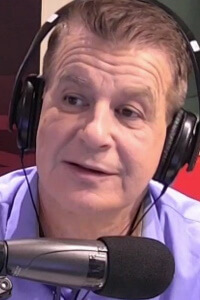 Mike Missanelli
— 97.5 the Fanatic radio host Mike Missanelli, who used to cover Chaney for The Inquirer
"My best [personal story] was the time he 'kidnapped' me after I filed my [story coverage of a] Temple game. [He] told me I was coming with him, opened his [car trunk] where he had a cooler filled with exactly 20 imported beers. Told me to take one and then started driving. I said, 'Where are we going?' He said, 'Never mind, you just drink your beer.' He drives into East Falls, pulls into the parking lot of a place called the Catfish Cafe. He turns to me and says, 'All right, let's go in, this place has the BEST crab bisque in the city!' So we get out of the car, he reaches in the back seat of this BMW roadster he drove and pulls out this big Tupperware container big enough to fit a big cake. We go into the place. He slides the Tupperware container over to the bartender, and yells, 'Fill this thing up with crab bisque for Missanelli!'"
Dave Cartularo
— Former Temple video coordinator
"In San Francisco, 1998, coach Chaney asked me if I can drive him to Neiman Marcus to return a pair of $800 shoes he bought but never tried on at the store. Too tight. Going to Rose Hill [at Fordham] for the first time and being notified there was no bathroom in the locker room and Coach lamenting you can't be a big time program when you have to pee with the people."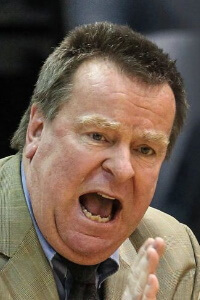 Dave Pauley
— Former basketball coach at the University of the Sciences
"Loses at the Palestra, the '90s, [longest-serving Chaney assistant] Dean Demopoulos, Coach and me drinking beer inside Franklin Field after a Big 5 loss! I told him I never got a tie. Drank till about 1 a.m. Penn security arrives, sees Chaney, and drives off. I have a tie now, by the way. He gave me his after attending his retirement presser."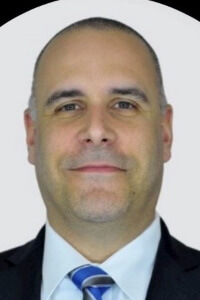 Drew Golin
— Former Temple manager
"For Coach, 'Team' meant all of Temple athletics, especially his support of the women's basketball team. In 1997, we had the opportunity to bid our contract out for uniforms. The former vendor came in with a great deal for Coach with some easy-to-reach incentives that would have benefited him personally with a very substantial financial bonus. Instead, Coach chose And 1, a local start up, as long as they would double the order for the women's team. He gave up considerable personal financial gain to support the women's team and helped a local company gain some much-needed brand recognition. I don't think anyone outside our office knew what he gave up. A considerable sum. I mean considerable."
Ray Parrillo
— Retired Inquirer sportswriter
"My contact with John was during a few long phone conversations. I'd say interviews but they became conversations. And when they finally ended, I'd forget why I called him in the first place. But I was thrilled that I did."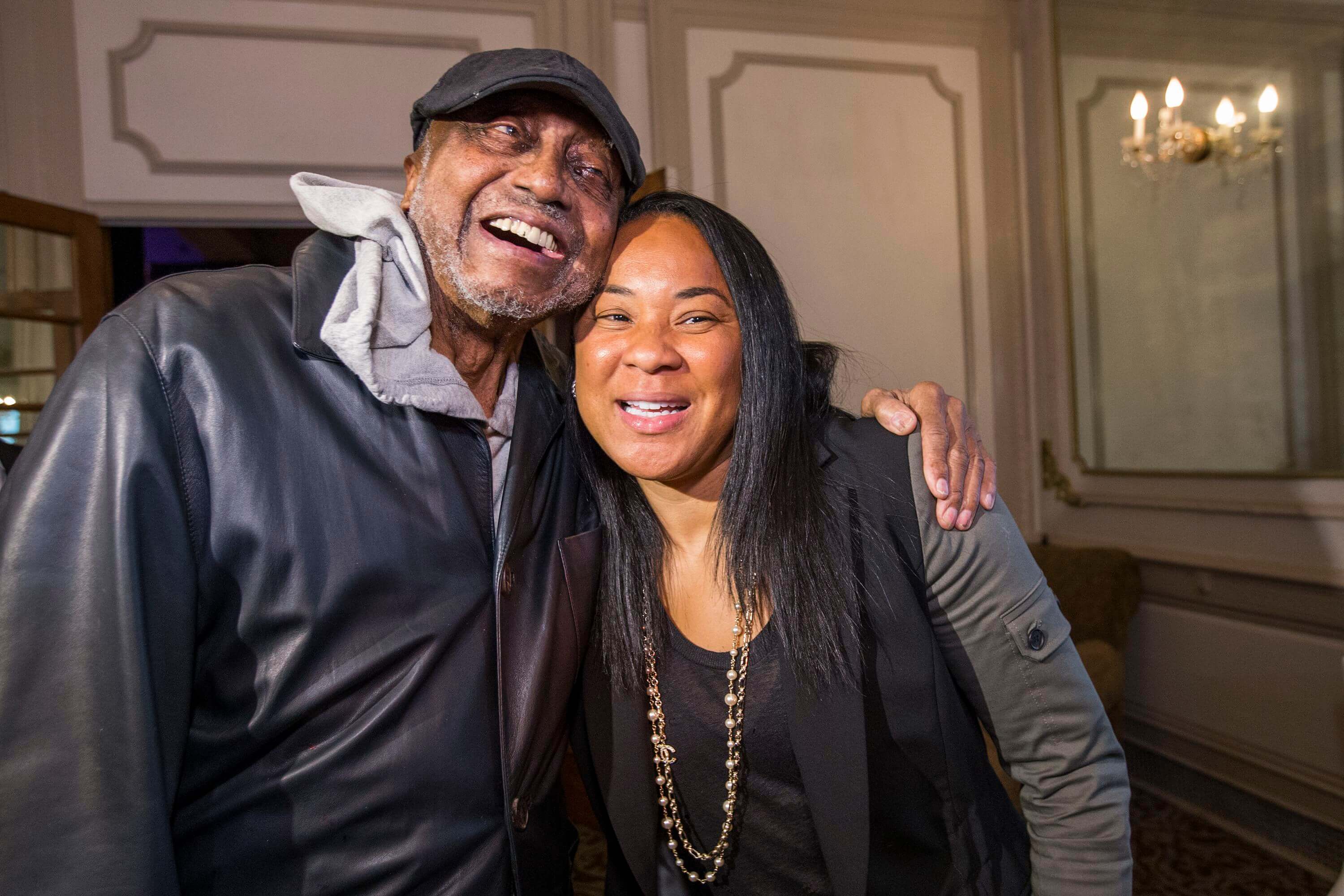 Charles Fox / File Photograph
John Thompson
— Basketball coach at North Carolina Wesleyan College, who first met Chaney working at his basketball camp
"Coach and I have spoken regularly for a long time. During the pandemic, it was usually every two weeks. We would talk for an hour or an hour and a half and I left every call smarter, wiser, and feeling better than when we started — just as I had felt after every conversation I had with him for over 30 years. I had not spoken to him since the first of the year, a combination of my schedule and his hospitalization. I called to wish him Happy Birthday [on Jan. 21] but didn't get to talk with him. After his discharge from the hospital and a couple of days of phone tag, we connected on Jan. 26 about 11:45 am. "He told me about his hospital stay and how he was feeling. As always he asked about my family and my team, but the call was much shorter than usual. I told him to get some rest and to get to feeling better and stronger. After a pause, he said, with great care in his voice, 'John...(pause), you take care of yourself! I love you!' I told him that I loved him and we ended the call. I felt it, I just didn't realize what 'it' was at the time. He knew it might be the last time we spoke. I am so glad to have had that opportunity to speak with him, and so incredibly grateful to have had him in my life."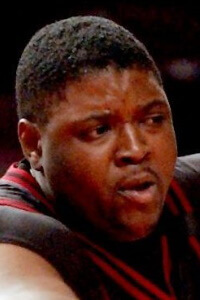 Ron Rollerson
— Former Temple center
"Coach Chaney had a way of making us believe we could achieve anything even if it seemed impossible. I'll always remember my freshman year, in 1999, when we played Cincinnati in the NCAA tournament. He gave the most heartwarming speech, titled What Manner of Man are You? When he was done speaking everyone from managers to the coaches and players were ready to lace their sneakers up and go to battle for Coach!"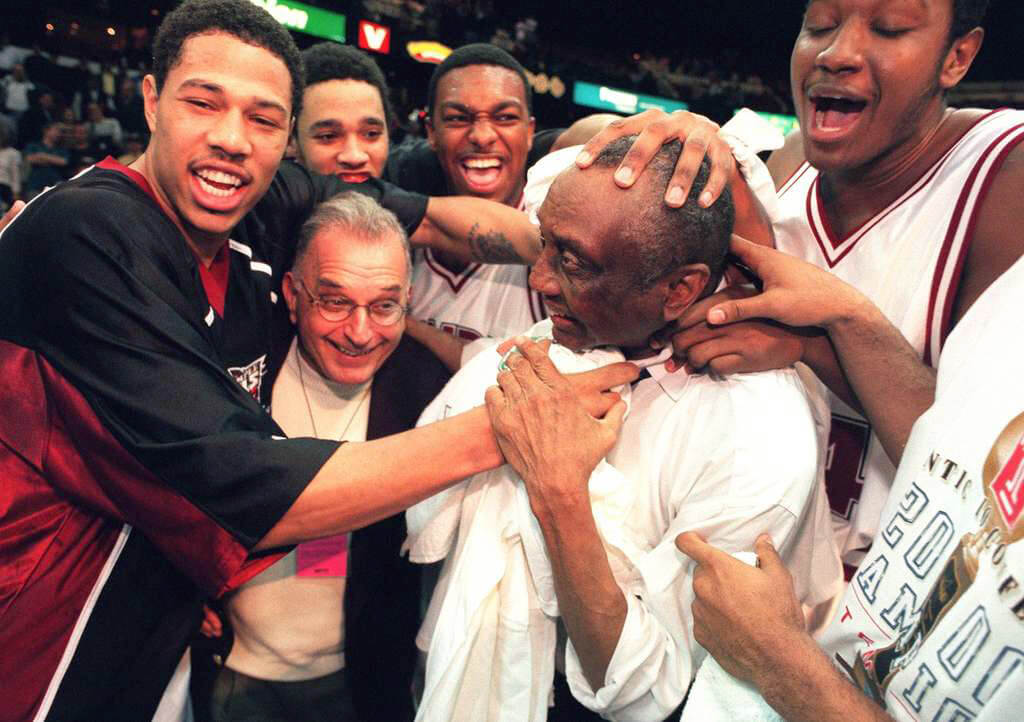 Charles Fox / File Photograph