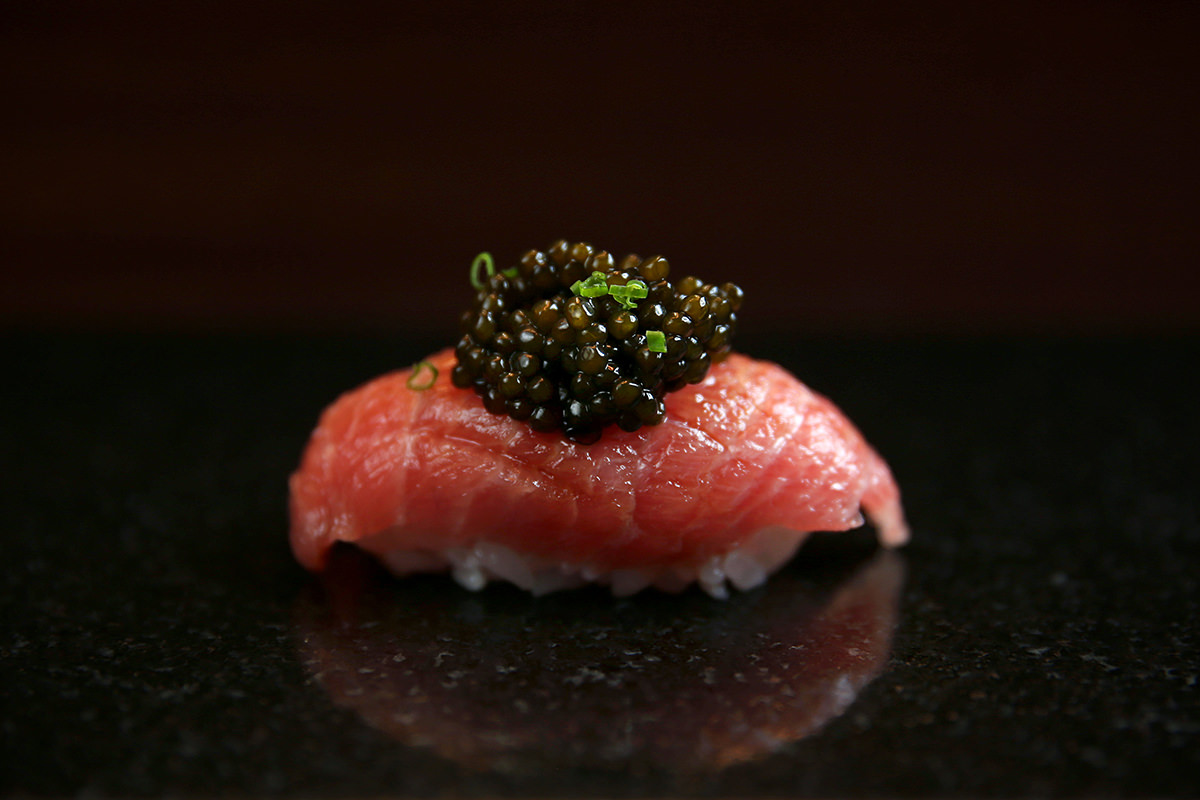 TIM TAI / Staff Photographer
How Craig LaBan reviewed Philly's restaurants in 2018
Thursday, Dec. 27, 2018
​
Philadelphia has always been a city of immigrants. But in 2018, as the nation's political discourse stormed through a climate of hate and intolerance, our international communities boldly stepped into the spotlight, with restaurants that didn't just set the tone for what we ate — they breathed fresh life into old neighborhoods and proved that when it comes to culinary success, the American dream is alive here.
That's how South Philadelphia became a hub for a vibrant Mexican community, with nearly 40 independent restaurants I explored in a comprehensive package. That's why Chinese restaurateurs followed new population centers to University City ("Chinatown West") and Northeast Philly. That's why 2018 saw a burst of Southeast Asian restaurants — Lao, Cambodian and Filipino — whose second-generation communities have come of age as entrepreneur.
The immigrant successes played out at the highest levels. My Restaurant of the Year, Suraya, is a gorgeous wood-fired homage to Lebanon that gave Fishtown a sheen of sophistication. My Chef of the Year, Jesse Ito, whose extraordinary omakases earned a new four-bell rating at Royal Sushi? He trained under his immigrant dad, Masaharu "Matt" Ito, the Japanese master who long ran Fuji and works alongside his son today.
Other tasty storylines from 2018: Ee saw stellar debuts for new talents like my Rising Star Chef, Anthony Andiario, whose eponymous restaurant wowed West Chester. The trio of Fork alums behind Cadence — Jon Nodler, Samantha Kincaid and Michael Fry — created the year's most innovative kitchen. We also saw spirited comebacks for Jennifer Carroll and Billy Riddle at Spice Finch, and Derek Davis at Libertine.
This Year in Bells is a chance to revisit highlights of all the restaurants reviewed on Sundays and those that had a rating change in my tour of Mexican South Philly and the Ultimate Dining guide, which paid homage to Philly classics like Villa di Roma, Oyster House and Monk's, among others.
As always, there were second-chances, and I revisited seven places. A rating bump didn't happen for most. But the good news is that two improved: The Love rose to three bells, and Vista Peru smoothed some service issues to grab two. Vista's pisco-powered arrival in Old City was yet another success story of vibrant immigrant flavors. It was one of many in a year when Philly's restaurant tables truly celebrated the world and became richer for it.
Select a rating to jump to a section.
Four bells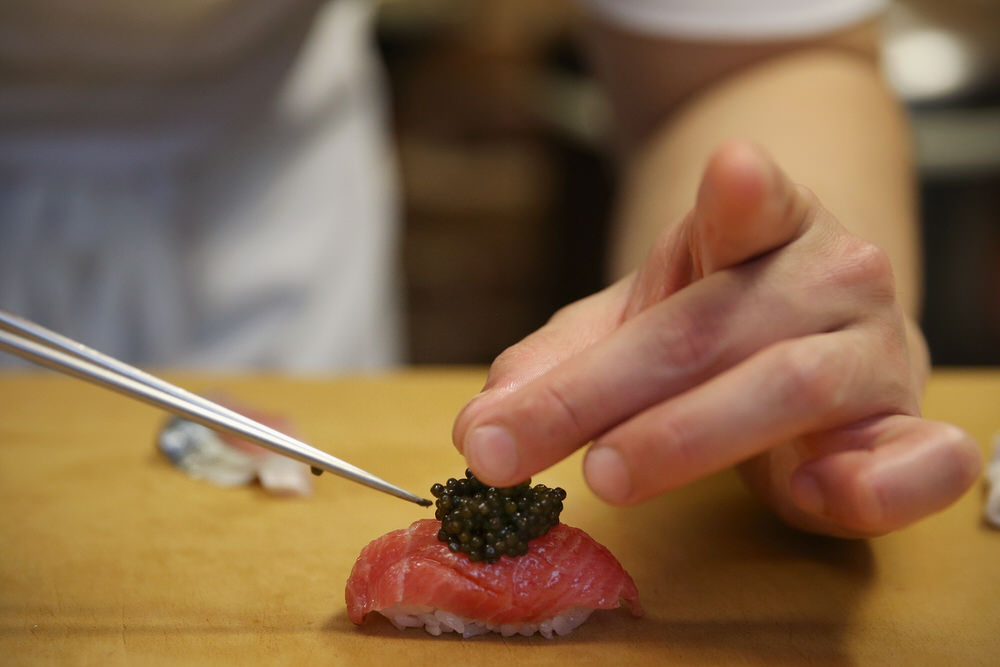 Royal Sushi
(Upgraded from 3 bells; Royal Izakaya remains 3 bells)
780 S. Second St., Philadelphia; 267-909-9002; royalsushiandizakaya.com/sushi.html
It's hard to find the restaurant-inside-a-restaurant that is Jesse Ito's omakase counter at Royal Sushi. Snagging a coveted reservation is even harder. But this serene 10-seat shrine to raw seafood, tucked behind a curtain at the back of boisterous Royal Izakaya in Queen Village, has evolved into one of the most extraordinary — and rarified — dining experiences in the region, with an 18-bite tasting of such inspiration and handcraft, that it has earned a new four bell rating. Each morsel of extraordinary fish, most imported from Japan and seasonal, delivers a rare pleasure that radiates through your shoulders when you take a bite. The ultra-luxe prices aren't for sushi novices. And yes, an order of dumplings may be handy to pad any residual hunger pangs. But think of Ito's sushi tastings as a beautiful poem, rather than than a novel. They will not weigh you down so much as they will haunt you. Reviewed and upgraded in the Ultimate Dining Guide.
Return to top
Three bells
One bell
Buddakan
(Downgraded from 2 bells)
325 Chestnut St., Philadelphia; 215-574-9440, buddakan.com
The dramatic space and towering Buddha haven't changed. And it's still tough to snag a table 20 years after it opened. But this iconic Old City pioneer of Asian fusion dining — and the spark that set Stephen Starr's restaurant empire into high gear — has become tired and outdated in its reluctance to evolve with current trends in modern Asian cuisine. The devoted clientele apparently doesn't want that change, which is fine. But those regulars still deserve a better performance from the kitchen, whose perfunctory execution of the menu's standards has declined to the point where several dishes weren't good by even relative terms, especially at big-ticket prices. Reviewed and downgraded to one bell on Oct. 14.
Return to top
Louie Louie
3611 Walnut St., Philadelphia; 267-805-8585, louielouie.restaurant
An American brasserie with a French twist and a retro '70s vibe is how the Grims family, which owns the White Dog Cafes and Moshulu, describes its sprawling and boisterous restaurant and bar at the Inn at Penn. It's a handsome space with vintage touches and gracious sidewalk cafe seating that looks out onto Penn's campus. Unfortunately, it's so insanely noisy my head hurt. And the big menu of bistro-plus dishes (steak-frites and precooked chicken, dry stews and mayo-lathered salads) lacked the finesse and flavor required to make it a compelling draw, especially with upscale prices that hover in the low $30s. Reviewed Nov. 11.
Return to top
M Restaurant at the Morris House
231 S. Eighth St., Philadelphia; 215-625-6666, mrestaurantphilly.com
A classically romantic dining room and bar with a Colonial-era garden — one of Philly's most beautiful but underused restaurant spaces — was given a fresh chance at relevance under a brief affiliation with consultant chef Joncarl Lachman. It underwhelmed. Lachman's no longer involved and another reboot is underway, to be reassessed, perhaps, in the future.  Reviewed March 11.
Return to top
Talk
2121 Walnut St., Philadelphia
The team behind West Philly's Marigold Kitchen attempted a full-service restaurant-bar in Center City. It closed after a very short run. Reviewed Oct. 21.
Return to top
No bells
Founding Farmers
King of Prussia Town Center, 255 Main St., King of Prussia; 484-808-4008, wearefoundingfarmers.com
You can feel good about cutting out the middleman and maximizing potato profits for the North Dakota farmers who are majority owners in the first local branch of this popular mini-chain that feels like a woke Cheesecake Factory for the farm-to-table generation. Too bad the ingredients can't cook themselves, as this mega-size newcomer to King of Prussia consistently struggled to competently deliver its massive menu of American comforts. An outgoing staff and great local beer list are positive assets, but an end-of-the-year revisit showed little to no progress in the kitchen. For every good dish at the all-you-can-eat weekend buffet (cedar-planked salmon; legit-smoked brisket), there were multiple disasters, from impenetrably thick fried chicken to rubbery pancakes and a watery bananas Foster sauce that should never have been served. The farm couldn't have felt more far away. Reviewed April 1. Revisited in December.
Return to top
Keen
1708 Lombard St., Philadelphia; 215-515-5336, keenphilly.com
There is an element of quirky whimsy to the twisted wood accents inside this long-in-the-making replacement to Fish and Astral Plane. That friendly spirit can't overcome the inexperience and lack of skill that produced some of my most disappointing dinners in recent memory, from artless comfort food updates to sloppy cocktails and even the occasional lack of clean silverware. A year-end revisit to the near-empty dining room seemed to startle the kitchen, which promptly burnt the bar's one memorable specialty ("pig candy"), then replaced it with half-raw bacon. The cool bar and upstairs lounge are Keen's best reason for being. As a restaurant, it may actually be Philly's worst. Reviewed Feb. 18. Revisited in December.
Return to top