The 2019 Eagles Schedule
Inquirer Staff
Wednesday, April 17, 2019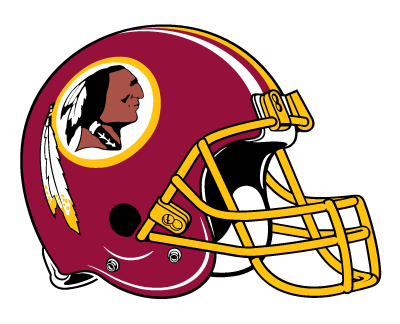 WEEK 1
Redskins at Eagles
Sunday, Sept. 8, 1 p.m.
TV: Fox29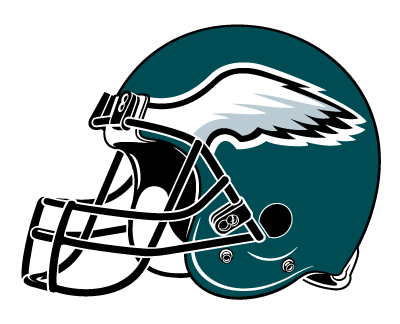 Zach Berman:
Win
The Eagles open the 2019 regular season the way they finished the 2018 regular season – with a win over Washington, whose starting quarterback for this game remains unknown. Case Keenum? Maybe Josh Rosen? By the way, the Eagles' Super Bowl season opened against Washington.
Les Bowen:
Win
Opening at home, against a divisional opponent the Eagles have beaten four times in a row? Couldn't ask for much more. Script gets flipped on the DeSean Jackson revenge scenario. Redskins were playing pretty well before Alex Smith went down last season to a career-threatening injury. Not that scared of Case Keenum.
Paul Domowitch:
Win
The Eagles have won seven of their last eight season-openers. It doesn't matter whether the Redskins go with Case Keenum or Colt McCoy at quarterback, or trade for Josh Rosen, or bring back Joe Theismann. Their only hope of beating the Eagles is an outbreak of preseason soft-tissue injuries at NovaCare.
Jeff McLane:
Win
The last time the Eagles opened the season against Washington – two years ago in Landover, Md. – they went on to win the Super Bowl. I don't know if that's some kind of omen, but I do know the Eagles are riding a four-game winning streak against their divisional rivals, and I do know that new Redskins quarterback Case Keenum rolled over the last time he played at the Linc.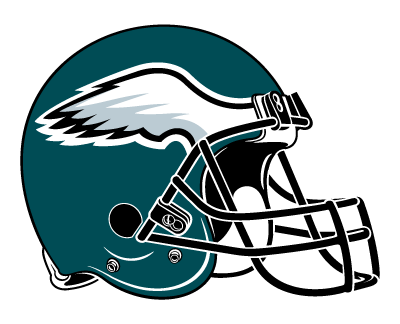 WEEK 2
Eagles at Falcons
Sunday, Sept. 15, 8:20 p.m.
TV: NBC10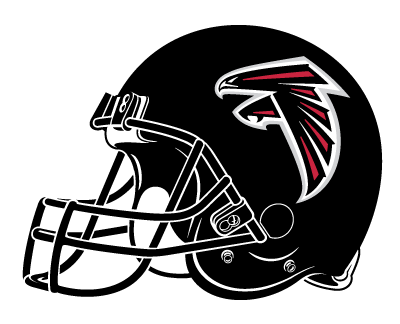 Zach Berman:
Loss
This will be the Eagles' first visit to Mercedes-Benz Stadium, where the Falcons were 4-4 last season. The Eagles have had success against the Falcons under Doug Pederson, although Matt Ryan and Co. should be better and Julio Jones will still be a challenge to cover.
Les Bowen:
Loss
This will be the Eagles' first look at Mercedes-Benz Stadium, site of Super Bowl LIII. Matt Ryan's passer rating at home last season was 118, vs. 99.7 on the road. Ryan was sacked 42 times in 2018, a five-year high. After two last-play near misses in the last two meetings, both at the Linc, the Falcons might be due.
Paul Domowitch:
Loss
Matt Ryan is 0-3 with just two touchdown passes and a 73.1 passer rating in his last three starts against the Eagles. The Falcons have scored a grand total of 37 points in those three games. Something's got to give.
Jeff McLane:
Loss
The Eagles will be facing the Falcons for the fifth straight year if 2017's playoff meeting is included. It will be their first time at the new Mercedes-Benz Stadium. Alshon Jeffery predicted the Eagles would get there for last year's Super Bowl, but his dropped pass in New Orleans ended that dream. The Falcons, after an injury-marred 2018, should be a tough out at home.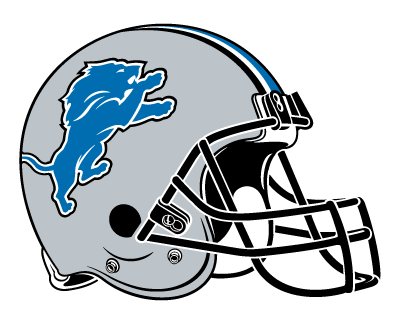 WEEK 3
Lions at Eagles
Sunday, Sept. 22, 1 p.m.
TV: Fox29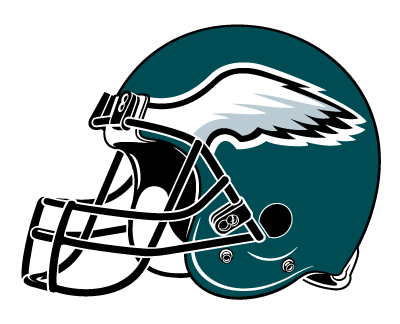 Zach Berman:
Win
The Lions underachieved during Matt Patricia's first season as coach, and he'll see the Eagles offense for the first time since the Super Bowl when he was the Patriots' defensive coordinator. The result will be similar – an Eagles win, but this time in front of the Philly crowd.
Les Bowen:
Win
This is the Lions' first visit to the Linc since the magical snow game on Dec. 8, 2013, a 34-20 Eagles victory. The Eagles have since lost twice in Detroit, in 2015 and 2016, neither game seeming even a little bit magical. Cre'Von LeBlanc takes his revenge on the team that released him last season.
Paul Domowitch:
Win
Matt Patricia's first year as head coach was rocky. The Lions lost seven of their last 10 games. Scored more than 22 points in just one of those 10. Matt Stafford's 21 TD passes were the fewest he's thrown in a full season in his career. New offensive coordinator Darrell Bevell is big on balance. Which means a lot more carries for Kerryon Johnson. Eagles front seven will be tested, but should prevail.
Jeff McLane:
Win
Matt Patricia cleaned house this offseason, but will there be enough believers in the coach who alienated many in his first season in Detroit? Even if he eventually turns the corner, it's unlikely to happen by Week 3. If the Eagles are legit, this should be a relatively easy victory.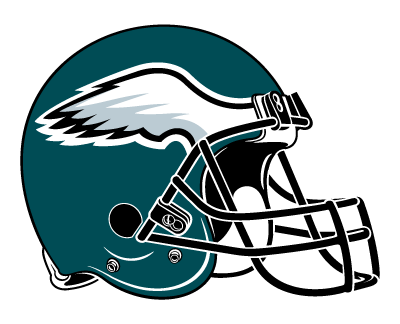 WEEK 4
Eagles at Packers
Thursday, Sept. 26, 8:20 p.m.
TV: Fox29/NFLN/Amazon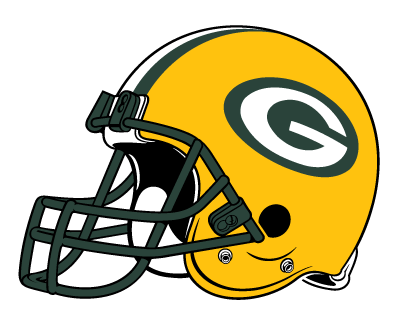 Zach Berman:
Loss
The Eagles have had success on the road on short weeks during the past two seasons, winning against the Giants in 2018 and the Panthers in 2017. It'll be different facing Aaron Rodgers, who makes Doug Pederson's regular-season coaching debut at Lambeau Field a forgettable reunion.
Les Bowen:
Loss
Aaron Rodgers at Lambeau on three days' prep is not what you're looking for in a Thursday night game. At least the weather shouldn't be a factor. New regime in Green Bay, no clue who will win, first regular season meeting since 2016, but I guess I'll take Rodgers.
Paul Domowitch:
Win
The Packers have a new head coach and a new offensive system, but the same future Hall of Fame quarterback. Two weeks after facing Ryan, this will be another good early-season test for the Eagles' pass rush and secondary. It's not easy going on the road for a short-week game. But the Eagles should pull this one out.
Jeff McLane:
Loss
A mid-week date in Titletown may have ruined the tentative plans for Eagles fans who had hoped to visit Lambeau Field – still the best NFL stadium experience. The Packers have a new coach (Matt LeFleur) for the first time in 14 years, but the quarterback is still Aaron Rodgers. Despite a rocky last season two seasons, Rodgers still has .790 winning percentage at home.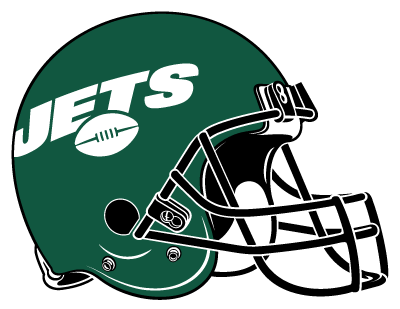 WEEK 5
Jets at Eagles
Sunday, Oct. 6, 1 p.m.
TV: CBS3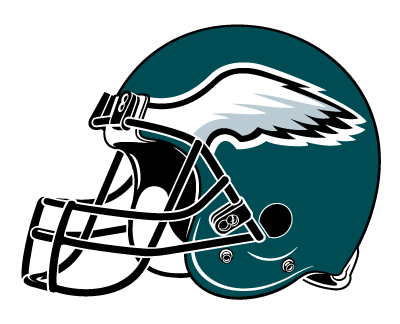 Zach Berman:
Win
If you wanted to see Le'Veon Bell in Philadelphia, you'll get a chance in this game. The Eagles will focus on stopping Bell, and the Jets won't be good enough in Philly against a team with extended rest. Doug Pederson takes this matchup of 2016 Eagles coaching candidates.
Les Bowen:
Win
Extra rest for a home game against the unimposing Jets certainly compels me to take the Eagles. That and the fact that the Eagles are 10-0 all time against their annual Week 4 preseason rivals. First meeting that counts since 2015.
Paul Domowitch:
Win
The extra rest after the Thursday night game is wasted on the Jets, who won just four games last year. They have a promising young quarterback in Sam Darnold and added well-rested Le'Veon Bell. But their offensive line still is a work in progress. This is a can-win-with-one-hand-tied-behind-their-back game.
Jeff McLane:
Win
The Jets make it five straight games in which the Eagles face teams with losing records in 2018 to open the season. While the Falcons and Packers have the potential to rebound on their quarterbacks alone, the Jets are still in rebuild mode with new coach Adam Gase and second-year quarterback Sam Darnold.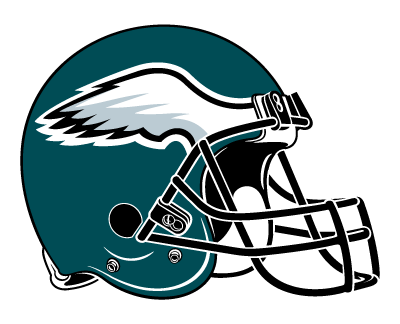 WEEK 6
Eagles at Vikings
Sunday, Oct. 13, 1 p.m.
TV: Fox29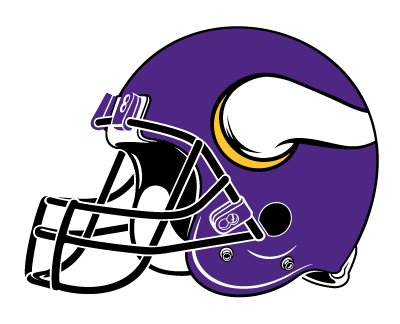 Zach Berman:
Win
The Eagles might petition to play more games in U.S. Bank Stadium after this one. The Vikings are a formidable opponent, but the Eagles stay hot on this turf with Carson Wentz outplaying Kirk Cousins in Wentz's closest game to his native North Dakota.
Les Bowen:
Win
This was rumored to be a potential Thanksgiving matchup. Maybe they meant Canadian Thanksgiving? Last year's 23-21 loss to the Vikings at the Linc was one of those careless, mistake-prone, out-of-sync games that so confounded the fan base. If both teams play their best, the Eagles are better.
Paul Domowitch:
Loss
The Eagles return to the scene of their Super Bowl victory over the Patriots. Vikings quarterback Kirk Cousins has been a problem for the Eagles. He has a 101.2 career passer rating against them, including 17 touchdown passes in eight games.
Jeff McLane:
Win
The Eagles return to the site of their greatest achievement and it won't be on Thanksgiving, as had been rumored. Their matchup with the Vikings will be the first of three consecutive road dates that will require the Eagles to board a plane. A prediction: Carson Wentz makes up for missing the last game in Minnesota.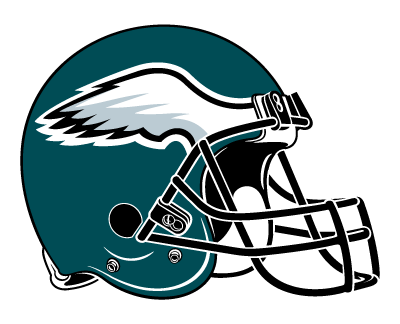 WEEK 7
Eagles at Cowboys
Sunday, Oct. 20, 8:20 p.m.
TV: NBC10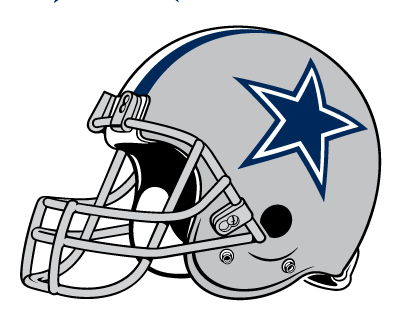 Zach Berman:
Loss
The Cowboys won the NFC East last season with the help of two wins over the Eagles. They'll split this year, and the Eagles drop this one during a challenging three-game road stretch. The Eagles must hope their secondary is better this time against Amari Cooper.
Les Bowen:
Win
Cowboys won both matchups last year, excruciating losses for the Eagles, especially the overtime game at AT&T, which would have been a victory had the game been competently officiated. The Eagles pushed an offseason rules change that should mean this year, a bogus offensive pass interference call on Dallas Goedert won't negate an Eagles touchdown. Alas, there was no rules fix for giving the Cowboys a fumble the Eagles had obviously recovered, just because it was hard to tell which Eagle got the ball. Dallas is a very good team, this year's two matchups shouldn't be a sweep either way.
Paul Domowitch:
Loss
This will be the second of three straight road games for the Eagles, and the most difficult of the three. The Cowboys beat the Eagles twice last year. Eagles need to a better job vs. wide receiver Amari Cooper than they did last year. In their early-December overtime loss to Dallas, Cooper had 10 catches for 217 yards and 3 TDs.
Jeff McLane:
Loss
The Cowboys are likely to be the Eagles' chief rivals for the NFC East crown, so this will likely be an early gauge. Dallas seems to regress every other year, but they have a solid core and will be looking to repeat as division champs. There hasn't been back-to-back champion since the Eagles won four straight from 2001-2004.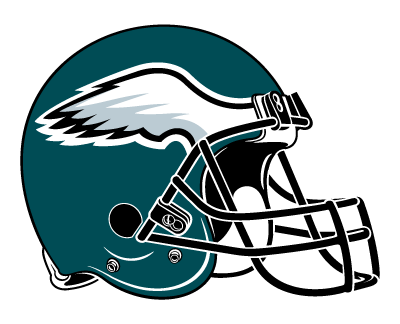 WEEK 8
Eagles at Bills
Sunday, Oct. 27, 1 p.m.
TV: Fox29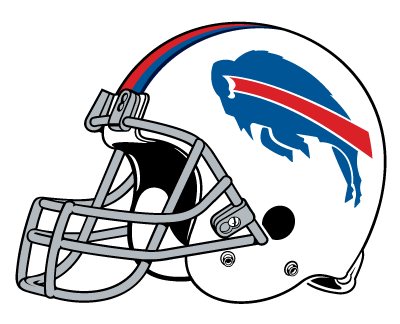 Zach Berman:
Win
The Bills have continued to build their roster and quarterback Josh Allen showed promise last season, but the Eagles are the superior team. That will be clear in the Eagles' first visit to Buffalo since trading LeSean McCoy to western New York.
Les Bowen:
Win
The Eagles haven't visited Buffalo since a 2011 loss in which the Dream Team found a way to turn the ball over five times. This time, I like the presumed quarterback matchup of Carson Wentz against Josh Allen, and the Eagles' defense against a team that lacks scary offensive weapons other than LeSean McCoy. It'll be interesting to see Cole Beasley in a Bills uniform.
Paul Domowitch:
Win
After ending an 18-year playoff drought, the Bills took a step back in Sean McDermott's second year as head coach. LeSean McCoy turns 31 in July and averaged a career-low 3.2 yards per carry last season. If the Bills don't find an immediate-impact edge-rusher in the draft, Carson Wentz could have a field day against them.
Jeff McLane:
Win
The Bills, under coach Sean McDermott, have been a slow work in progress. With Josh Allen at quarterback it could be years before they sniff the postseason. LeSean McCoy would have probably been ecstatic to return to Philly, much like DeSean Jackson, another Chip Kelly castoff, did this offseason. But he's still stranded in Buffalo.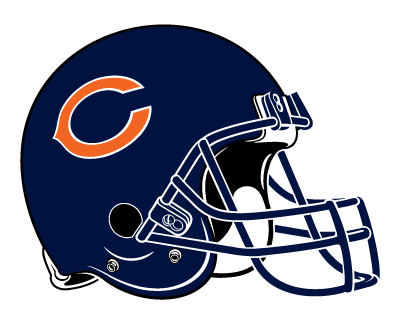 WEEK 9
Bears at Eagles
Sunday, Nov. 3, 1 p.m.
TV: Fox29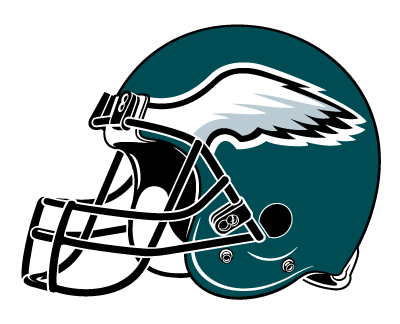 Zach Berman:
Win
The Bears will seek revenge after the Eagles knocked them out of the postseason. Jordan Howard will be a big storyline this week against his former team, and he'll get the last laugh during an afternoon when the Eagles will need a homefield advantage against a talented team.
Les Bowen:
Loss
Jordan Howard wore out the red Sharpie circling this one on his calendar. Will Chicago have a better kicker this year? Impossible game to handicap this far out.
Paul Domowitch:
Loss
37-year-old left tackle Jason Peters probably will be playing through his fifth or sixth injury at this point. The Eagles averaged a puny 1.8 yards per carry against the Bears in their 16-15 playoff win in January. That won't cut it this time, even at home.
Jeff McLane:
Win
This rematch of last season's first-round playoff tilt should be another dandy. The Bears will be looking for revenge, minus upright-hitting kicker Cody Parkey and running back Jordan Howard, who they dealt to the Eagles this offseason. Matt Nagy is the reigning NFL coach of the year, and while Doug Pederson has yet to be similarly recognized, he does have something his former colleague doesn't – a championship ring.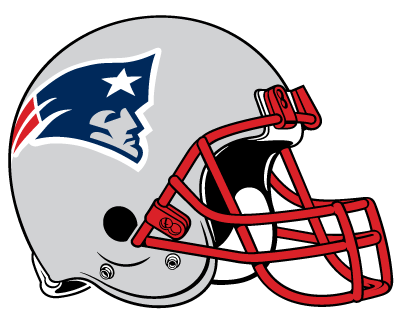 WEEK 11
Patriots at Eagles
Sunday, Nov. 17, 4:25 p.m.
TV: CBS3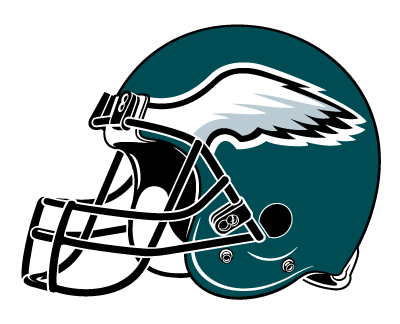 Zach Berman:
Loss
The Eagles will be fortunate to get the New England Patriots after a bye week, although Doug Pederson has lost two of three games after the regular season bye week since taking the Eagles job. The Eagles cannot afford a sluggish start in Carson Wentz's first game against Tom Brady.
Les Bowen:
Loss
If you're going to play the Patriots, I guess it's best to be coming off your bye week, as the Eagles will be. Nick Foles won't be around, so I'm taking Tom Brady this time.
Paul Domowitch:
Win
Well-rested after a later-than-usual bye week, the Eagles take on the defending Super Bowl champions. Tom Brady turns 42 in August, but that doesn't mean much. What does is the retirement of All-Pro tight end Rob Gronkowski, which has left a gaping hole in the Patriots' run and pass games.
Jeff McLane:
Win
Mark this one down on your calendars (as if the reminder is needed). Both teams will be coming off byes, so there won't be any competitive advantages. Bill Belichick will likely declare the Eagles the same as any opponent, but you can be certain the Hall of Fame coach will want to avenge the Patriots' loss in Super Bowl LII. I'll go with Big Balls Pederson – for now.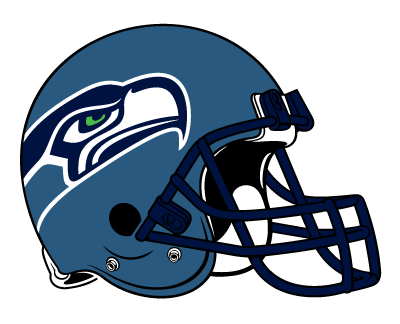 WEEK 12
Seahawks at Eagles
Sunday, Nov. 24, 8:20 p.m.
TV: NBC10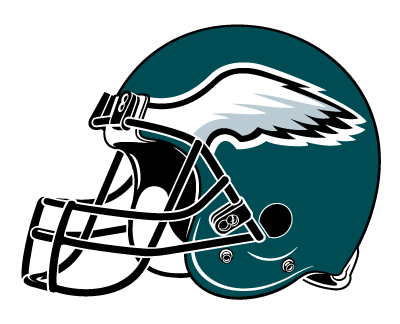 Zach Berman:
Win
If Jim Schwartz is prickly this week, forgive him. The Eagles go from trying to stop Tom Brady to trying to stop Russell Wilson. The Seahawks are a tough matchup, but the Eagles won't lose back-to-back home games. This is the end of a three-game stretch against playoff teams and should be a decent measuring stick for the Eagles.
Les Bowen:
Win
Prime time against Russell Wilson. Not sure the team around Wilson is as good as it was for the last meeting, a 24-10 Seahawks home victory in 2017. Seahawks have won four in a row against the Eagles and six of seven. I think the Eagles figure this out.
Paul Domowitch:
Loss
Russell Wilson threw 35 touchdown passes and just seven interceptions last season. His mobility has given the Eagles fits. He has a 104.9 passer rating in his last two starts against Jim Schwartz's defense, throwing 99 passes against them without an interception.
Jeff McLane:
Loss
The Seahawks, despite losing most of the foundational pieces that made them one of the elite teams in the mid-2010s, have managed to avoid the rebuilding bug. Russell Wilson, who became the NFL's highest-paid player earlier this week, has been a major reason why. But so, too, has Pete Carroll, despite being one of the more underappreciated coaches in the league.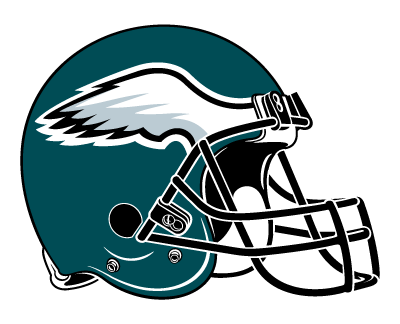 WEEK 13
Eagles at Dolphins
Sunday, Dec. 1, 1 p.m.
TV: Fox29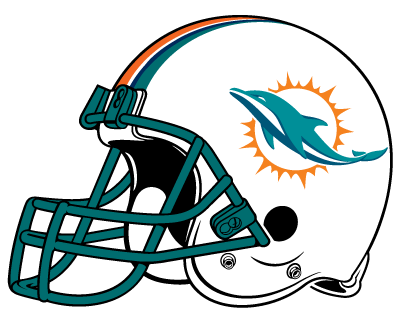 Zach Berman:
Win
This game might be played in South Florida, but it will seem like an Eagles home game with a crowd that enjoys the weather on a holiday weekend. The Dolphins will be in full-on tank mode by this point, and the Eagles ensure a winning record.
Les Bowen:
Win
Dolphins are not expected to be good. Eagles haven't been to Miami since 2011. The teams last met in 2015, the Dolphins winning 20-19 after concussing Sam Bradford and opening the door for a clutch Mark Sanchez end-zone interception. Good times.
Paul Domowitch:
Win
Many of you may recall that the last time the Eagles played in South Florida in 2011 their fans took over the stadium. We could see a repeat of that in December. The Dolphins are a mess. Have had one winning season since 2008. Their new quarterback, Ryan Fitzpatrick, kicked the Eagles' butt last year when he was with the Bucs. But he doesn't have the pass-catching weapons he had there.
Jeff McLane:
Win
I'm just chucking darts against the wall at this stage, but picking a win over Miami isn't done blindfolded. The Dolphins have only journeyman Ryan Fitzpatrick as their starting quarterback and even the draft will only likely provide a developmental replacement. The roster is weak, the lines are thin, and I probably jinxed the Eagles.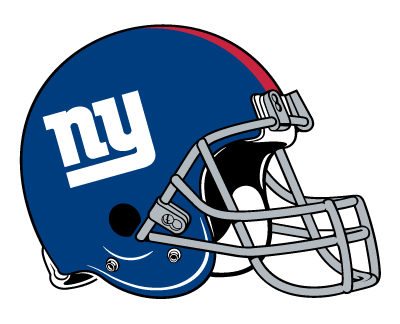 WEEK 14
Giants at Eagles
Monday, Dec. 9, 8:15 p.m.
TV: ESPN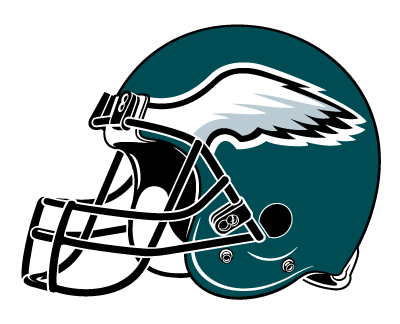 Zach Berman:
Win
These primetime games against the Giants and Eli Manning have been Eagles' advantages in recent years. That trend continues, and the Eagles win their fifth consecutive home game against the Giants. The Eagles will be happy they don't need to see Odell Beckham Jr. anymore.
Les Bowen:
Win
Both Eagles-Giants meetings are in December this year. That's odd, though it might set up a solid Eagles finish. At kickoff for this Monday night game, Eli Manning will be less than a month away from his 39th birthday. Will Pat Shurmur still be his coach? Eagles have won nine of the last 10 meetings.
Paul Domowitch:
Win
The Eagles' one and only Monday night appearance this season. They've won nine of their last 10 meetings with the Giants and haven't lost at home to them since 2013. Eli Manning has thrown just 40 TD passes in the last two seasons. And now he doesn't have OBJ.
Jeff McLane:
Win
The NFL had started backloading its schedules with traditional rivalries years ago, but I can't recall a time when they had a team face divisional opponents in all four of their final games. But the Eagles will encounter such a fate this season. If they've gotten off to a slow start, four NFC East contests in December could offer them the opportunity to rebound.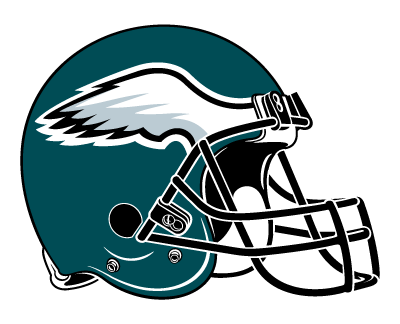 WEEK 15
Eagles at Redskins
Sunday, Dec. 15, 1 p.m.
TV: Fox29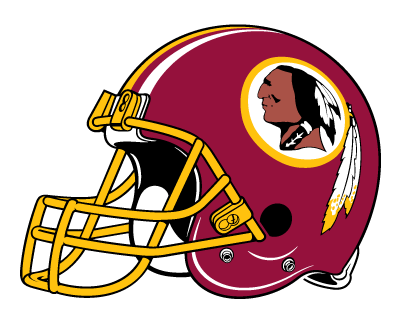 Zach Berman:
Loss
If you believe in trap games, a visit to Washington on a short week with a big game against the Cowboys looming the next week is a bad recipe. The Eagles are the better team, but that hasn't always mattered in this rivalry.
Les Bowen:
Win
Last season the meeting at FedEx was the regular-season finale and Redskins fans were outnumbered in a 24-0 Eagles victory. Could be the case again.
Paul Domowitch:
Win
Some years, a December homestretch featuring four straight division games might be certain death. This year, it could be reason to celebrate. The Amtrak ride to D.C. might be more dangerous than the Redskins, who figure to be somewhere around 4-9 and already shopping for a replacement for Jay Gruden going into this game.
Jeff McLane:
Loss
DeSean Jackson had a knack for making the Eagles regret releasing him five years ago. Can he return the favor against his former team? There are always one or two unexpected losses in a season, even for playoff-bound teams. A defeat at the hands of Washington wouldn't exactly count as a surprise, but the Eagles aren't winning every week.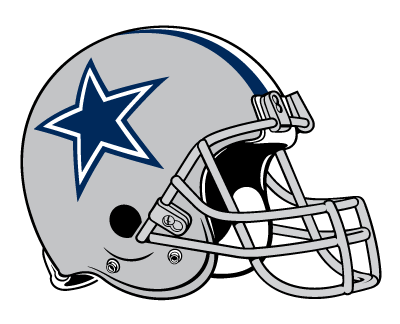 WEEK 16
Cowboys at Eagles
Sunday, Dec. 22, 4:25 p.m.
TV: Fox29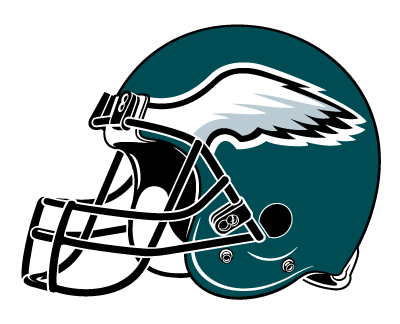 Zach Berman:
Win
This game might determine the NFC East championship. The Cowboys are talented and tough to beat, but Carson Wentz outplays Dak Prescott and the Eagles give the division a new champion for the 16th consecutive years.
Les Bowen:
Loss
Two evenly matched teams; impossible to say who will be healthy. Interested to see if Carson Wentz can make it to mid-December for the first time since 2016.
Paul Domowitch:
Win
This game very likely could be for the division. Assuming nothing has broken on Carson Wentz by this point, you'd have to like the Eagles chances, given that the game is in their house. I just don't see the Cowboys sweeping the season series against the Eagles two years in a row.
Jeff McLane:
Win
There's a good chance both teams will have something at stake in the penultimate game. The last time the Eagles hosted the Cowboys in December with something still on the lin, Chip Kelly's squad laid an egg in 2014. A sauced-up Linc could make the difference.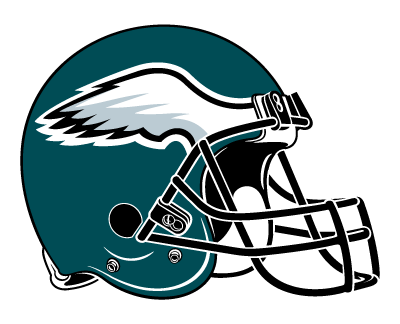 WEEK 17
Eagles at Giants
Sunday, Dec. 29, 1 p.m.
TV: Fox29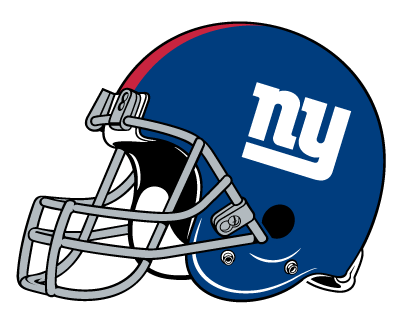 Zach Berman:
Win
Is this Eli Manning's last game against the Eagles? The Giants might have already turned to a rookie by this point, but they'll remain competitive. My guess is the Eagles will need a win in this game for playoff implications, and they enter the postseason as one of the NFL's hottest teams.
Les Bowen:
Win
The Eagles could lose this game … if Doug Pederson is resting starters for the playoffs.
Paul Domowitch:
Win
This game very well could be Eli Manning's retirement party. The Giants have finished below .500 five of the last six years. Given the current makeup of their roster, six out of seven seems a fairly safe bet. If the Eagles need this game for home-field advantage or a first-round bye, pencil it in. If they don't, backups, come on down.
Jeff McLane:
Win
Who knows if the season finale will have any meaning. The Giants have made some inexplicable roster decisions the last two years, but they may have enough talent to compete for a playoff berth. If not, this could be Eli Manning's final home game in the Meadowlands.