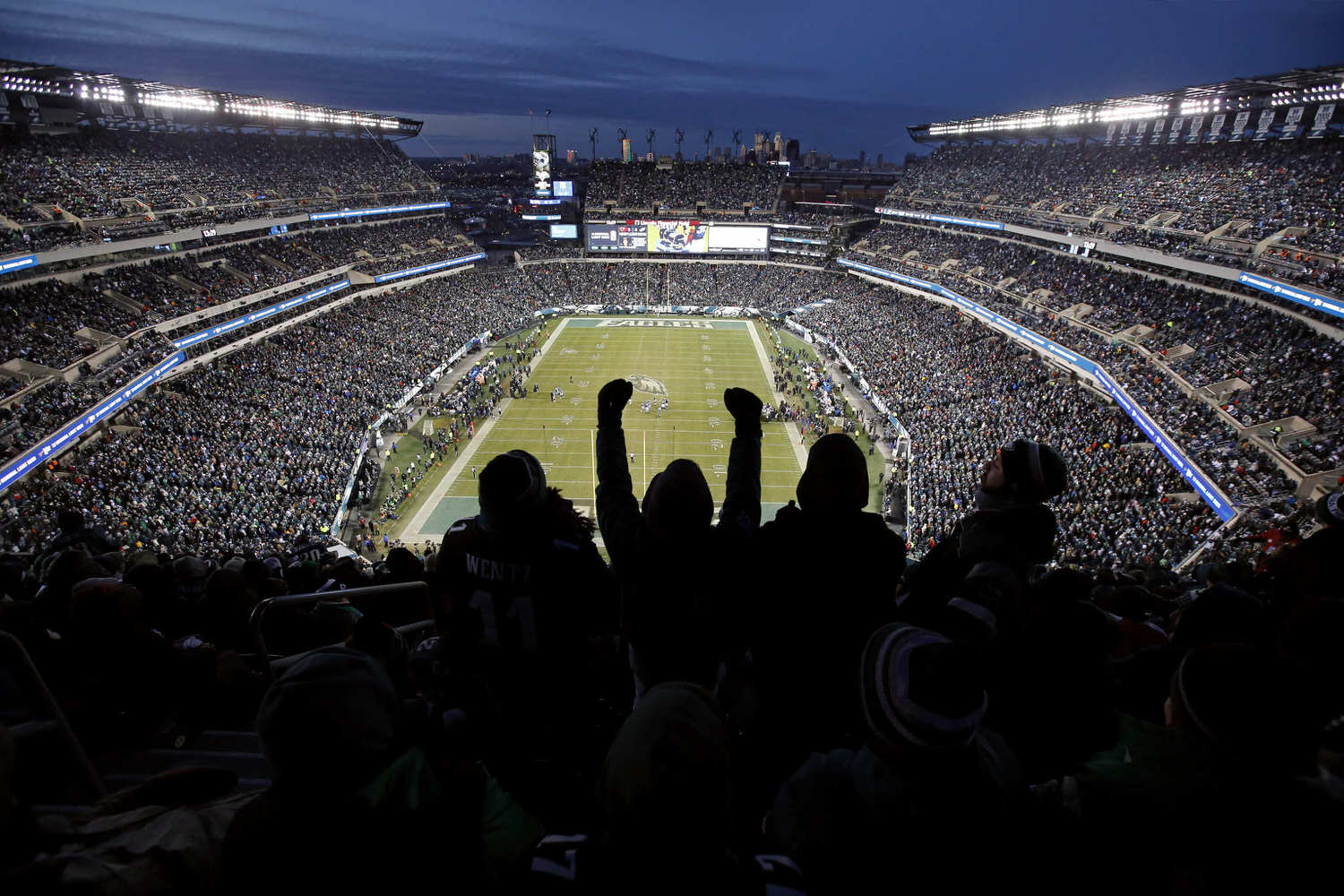 Which Eagles Should Stay or Go?
Cast Your Vote
The Eagles' 2020 season is over and now is the moment to assess the damage and look toward 2021. There is obvious work to be done. The roster may undergo more change than it has in decades. The Eagles won't finalize most of their pressing decisions on the roster until next month, but we don't have to wait.
Below see Jeff McLane's verdict on what should happen this offseason -- 34 of 85 players out the door. That's a lot of spots to fill, but the Eagles clearly need new blood as they begin what is likely to be a rebuild.
Make your pick for each player by selecting STAY or GO , then click "Submit picks" to see how others voted.
Quarterbacks
a player to see what Jeff McLane picked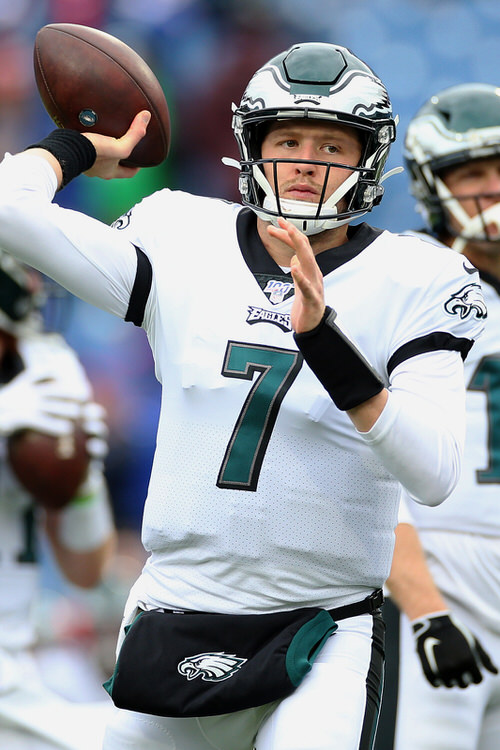 He was tossed into a fire that didn't truly reflect his abilities, but Sudfeld is at best a third stringer.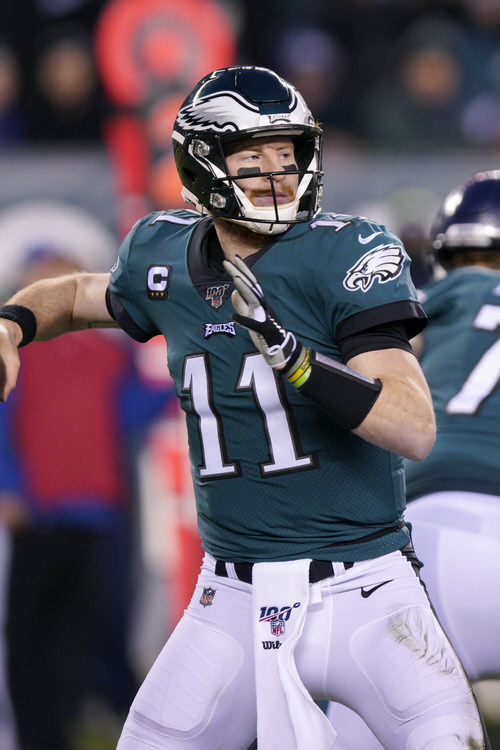 There is a way to salvage the relationship, but the Eagles would have to commit to his starting. Has Wentz earned it?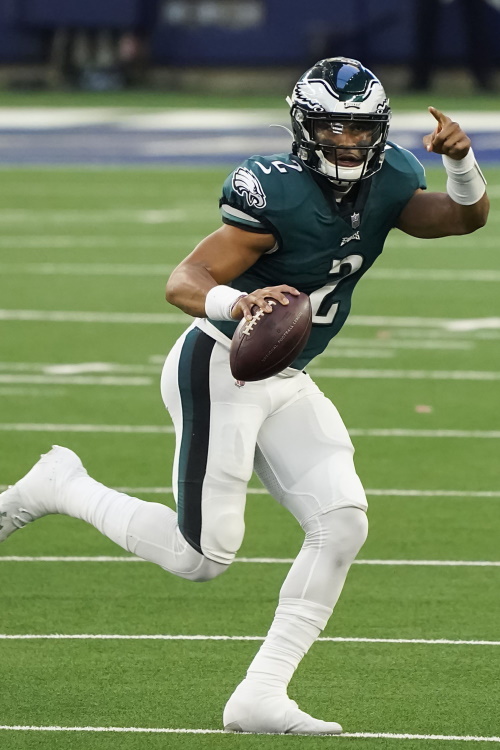 The rookie, by no means, did enough to be handed the job. But there's obvious promise and Hurts should be part of the rebuild.
Running backs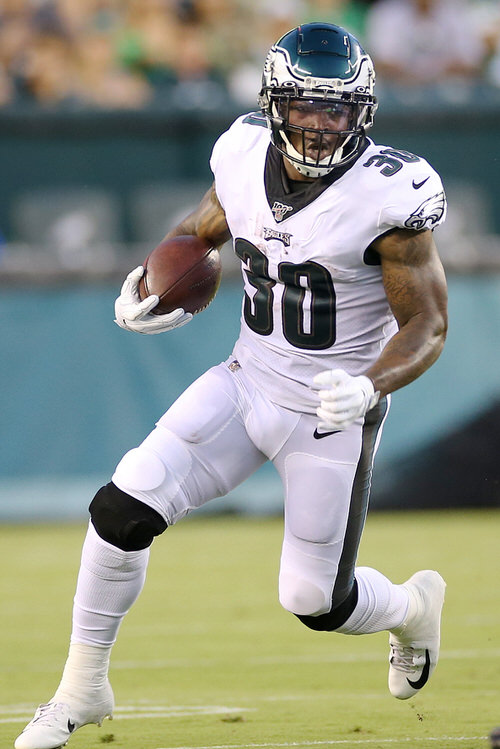 His contributions were mostly on special teams, but even then, Clement made errors. Younger RBs need to be given a look.
The Eagles far too often brought back players just because of their familiarity. Howard's Nov. return never made sense.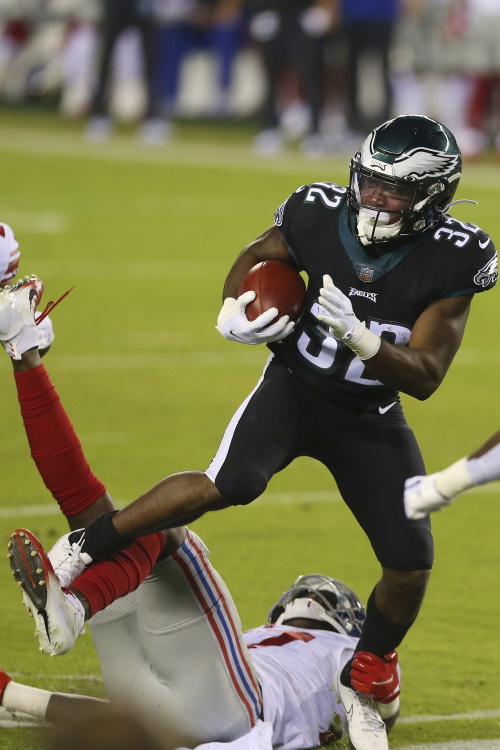 The rookie can be explosive and thus warrants another look, but a spot on the 53-man roster is unlikely.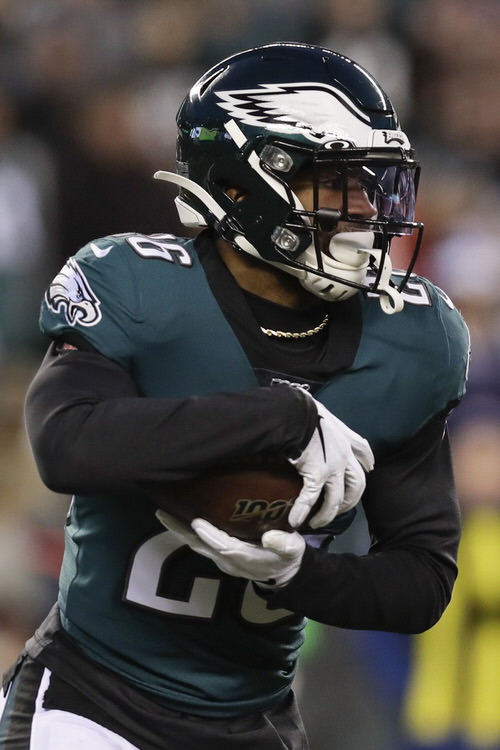 Sanders needs to improve his receiving and blocking, but he was the most consistent threat on offense.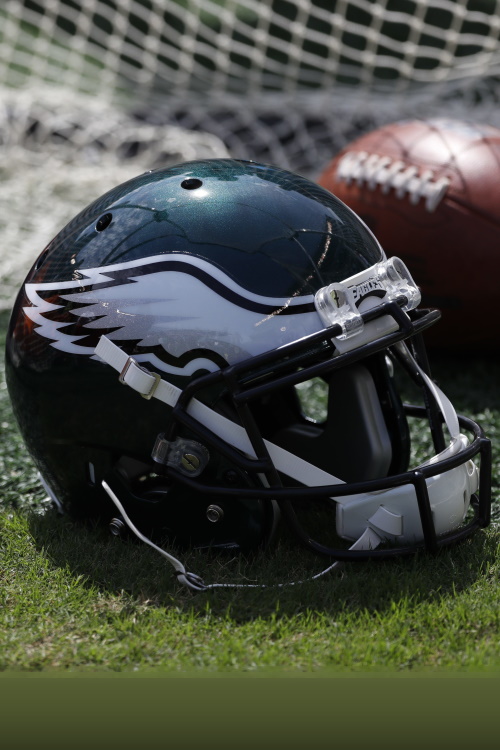 He inexplicably had some plays drawn up for him against the 49ers. All failed. Killins is quick but too easily knocked off his axis.
#46
Adrian Killins, Jr.
RB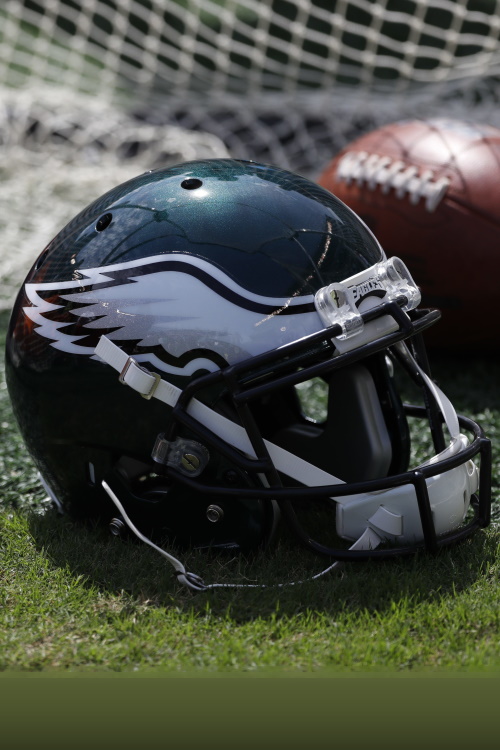 He flashed in training camp, but never got much of an opportunity in games. The Eagles wil need practice bodies.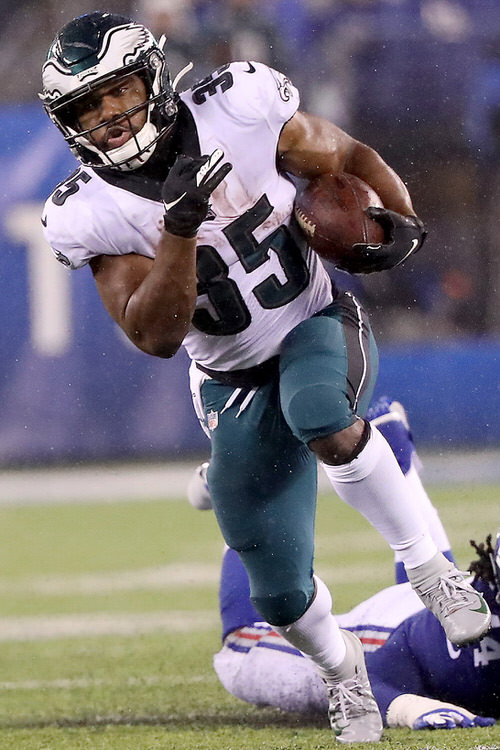 Kick returning is likely to be taken away, but Scott's still a nice complement in the backfield.
Receivers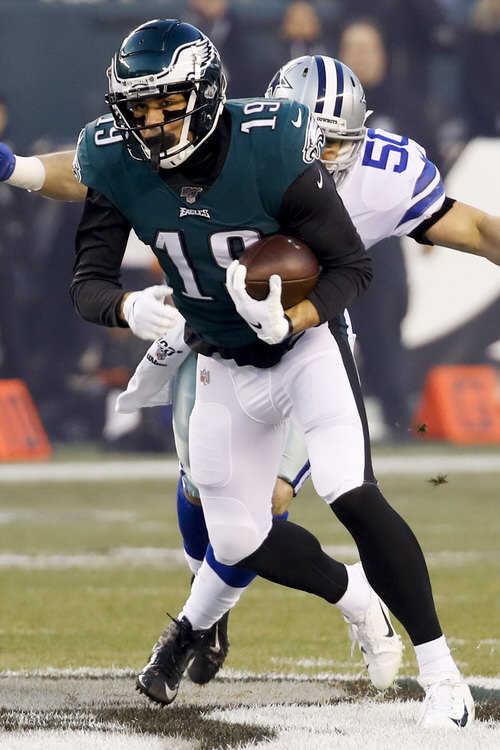 Two seasons is enough to evaluate the former second round pick. Maybe a new QB would help, but he doesn't have the goods.
#19
J.J. Arcega-Whiteside
WR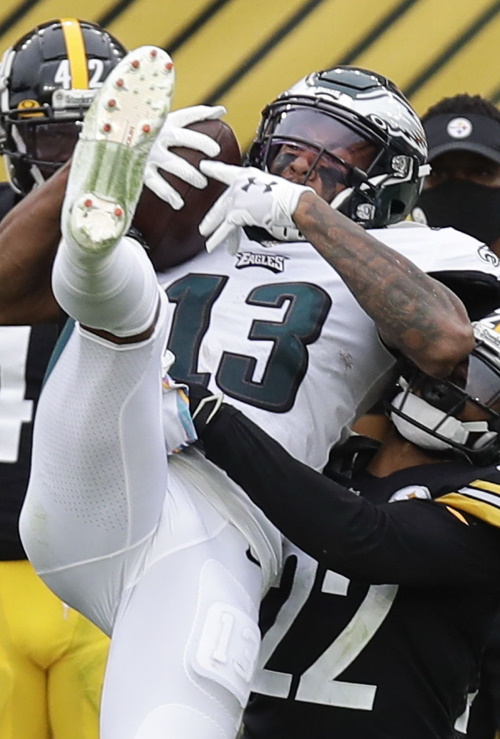 Some may have overstated his midseason success, but Fulgham's worth keeping and developing as a reserve.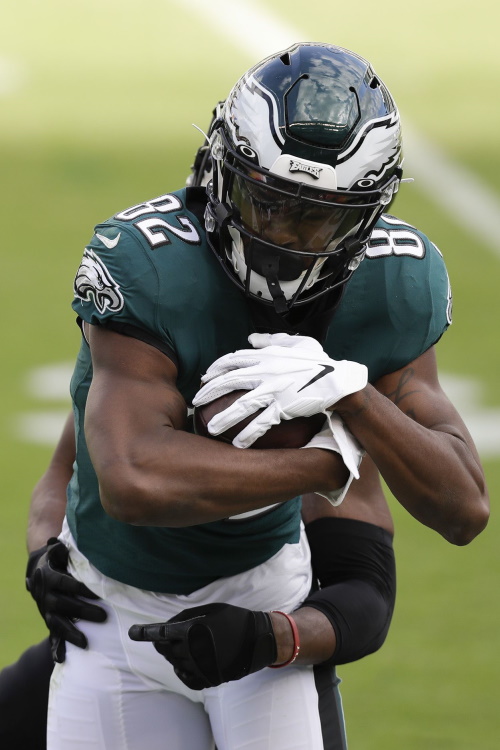 For the first half of the season, he was the deep ball preference, but was essentially benched in the second half. Needs work.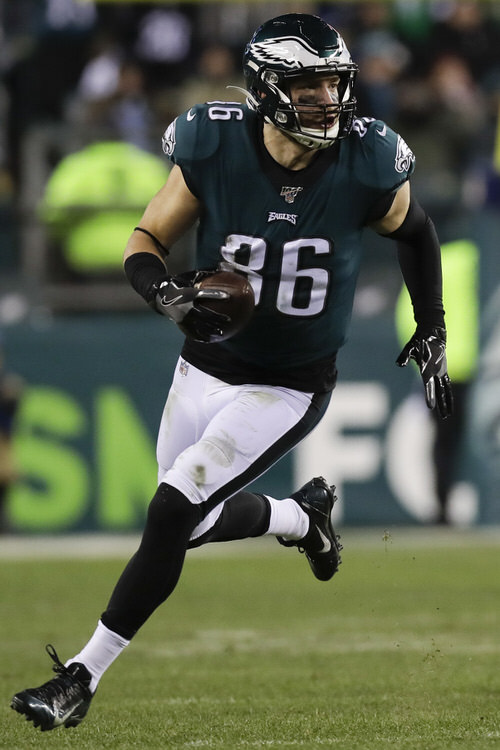 Under normal circumstances, Ertz should return. But the Eagles need cap help and some vets will have to be sacrificed.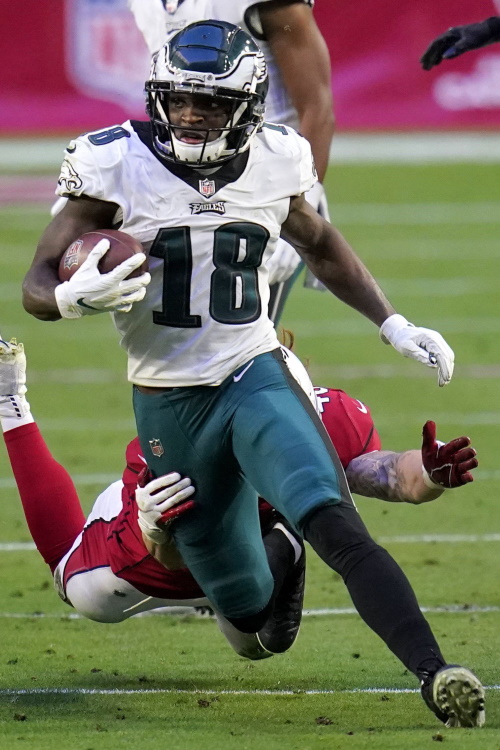 Reagor suffered from comparisons to other rookies, but has time to grow. Inconsistency was an issue, and the speed didn't always show.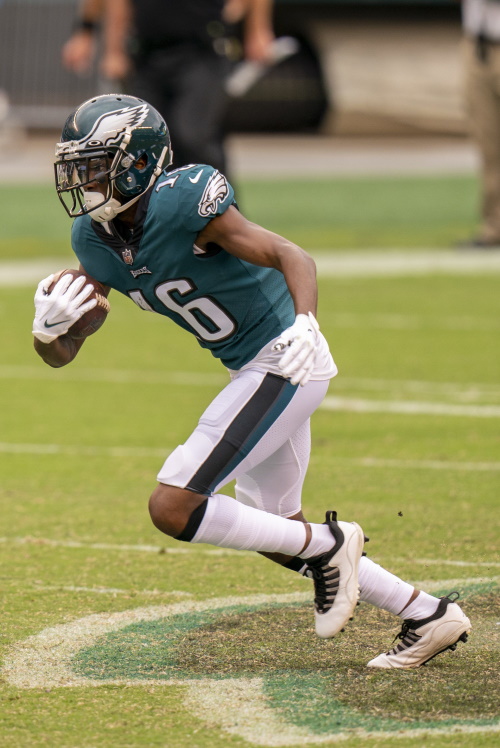 Had a little spark in camp, but didn't do much when given the opportunity in games. Deserves another chance.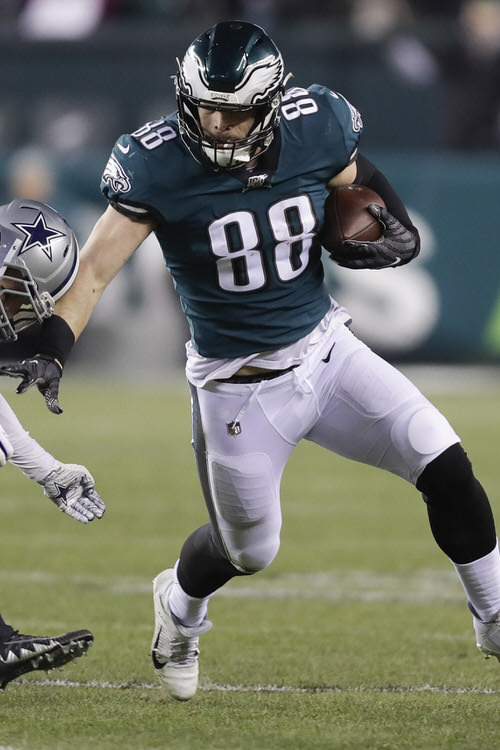 One of the few guaranteed returnees, the Eagles will need Goedert to take it to another level if Ertz is to leave.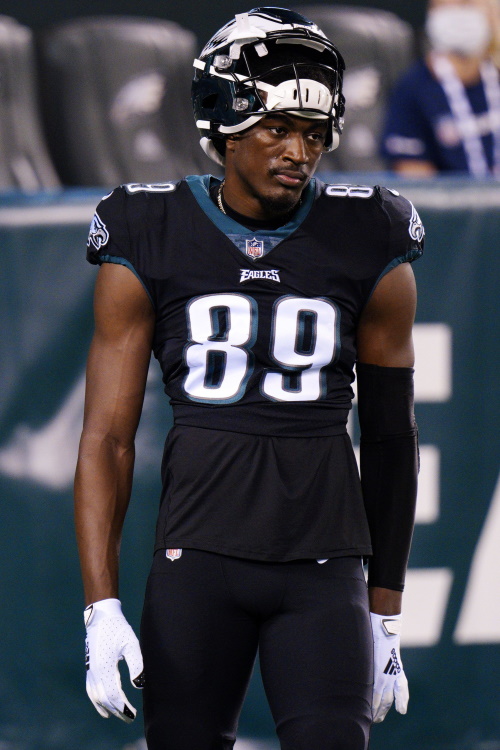 He'll always have the fourth down fade that Doug Pederson should have never called against the Giants.
Perkins missed all season with a knee injury and could be back on the 90-man roster. But a long-term stay is unlikely.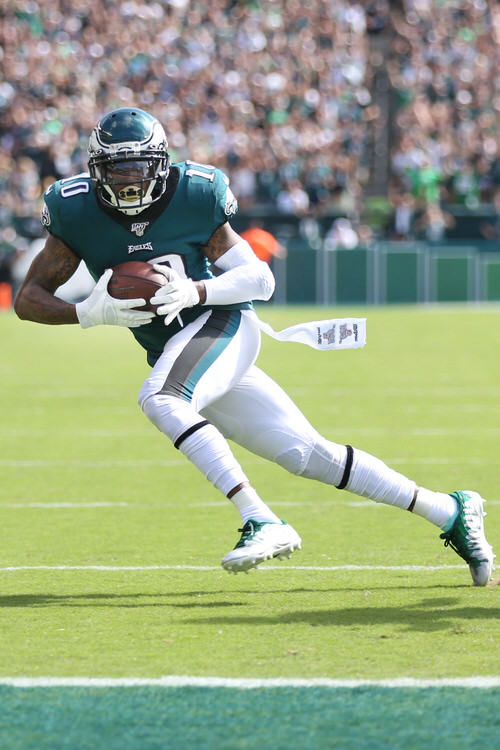 In the end, Jackson played in just eight games and caught 23 passes over two seasons. A return that backfired on the Eagles.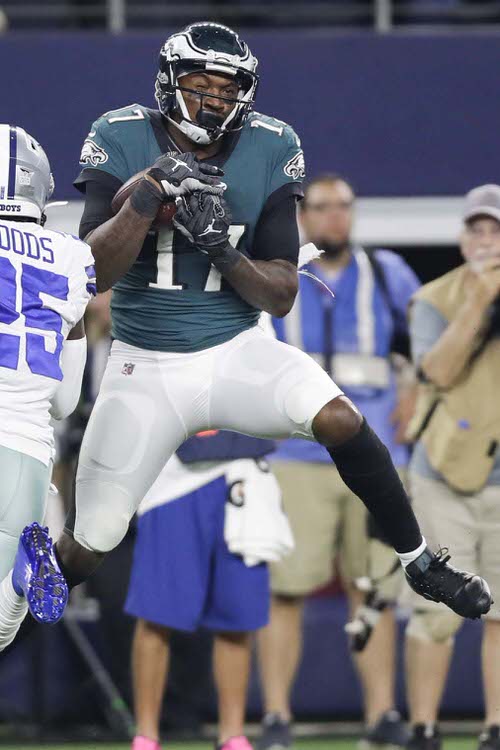 His contract and his injury forced his return, but Jeffery has long been on the downslope of his career.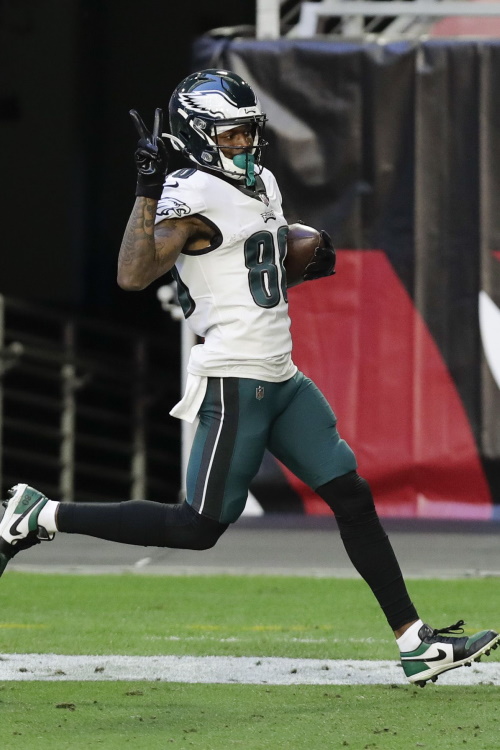 He's got a little giddy-up in his gallup, but has lots to learn still. May have the most potential of all the young receivers.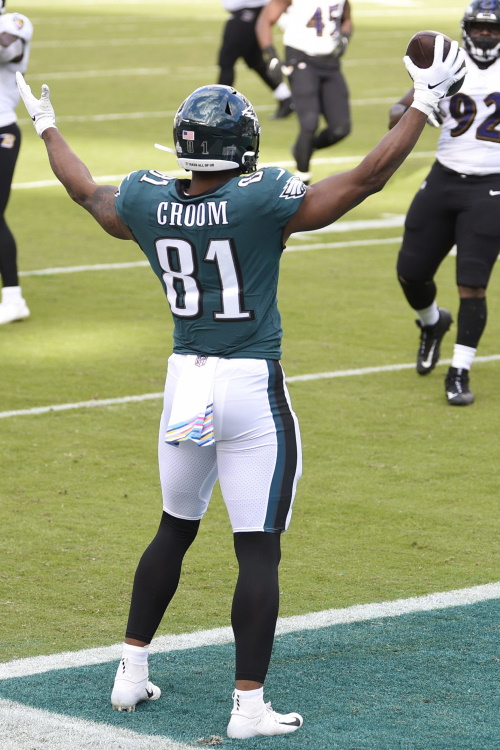 The offense is going to need some reserve tight ends if Ertz is to go. He should get a shot.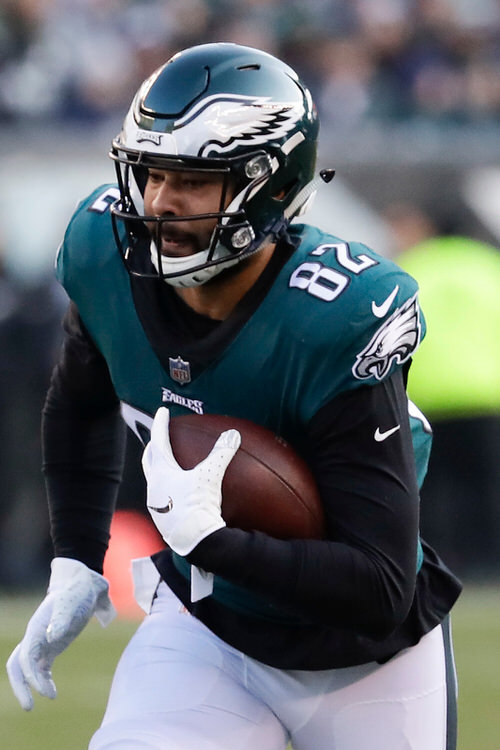 He's on the other side of 30 and the Eagles need to get younger, but he's not a bad third option.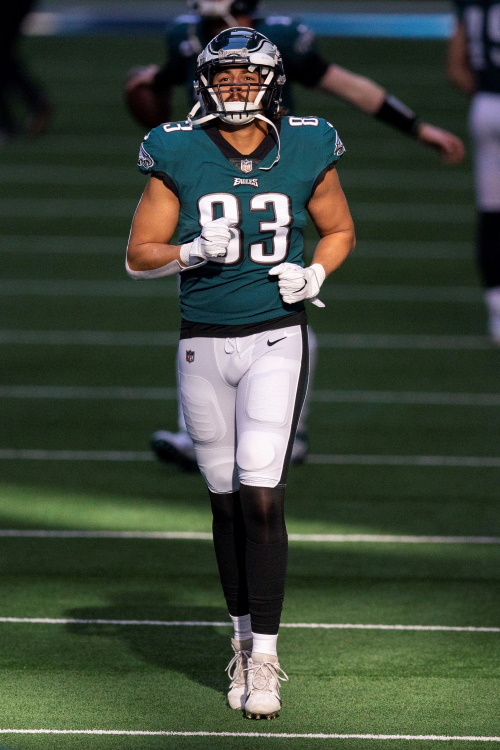 Injuries forced him into the lineup and it was hard to gauge if he was effective. Maybe he hangs around.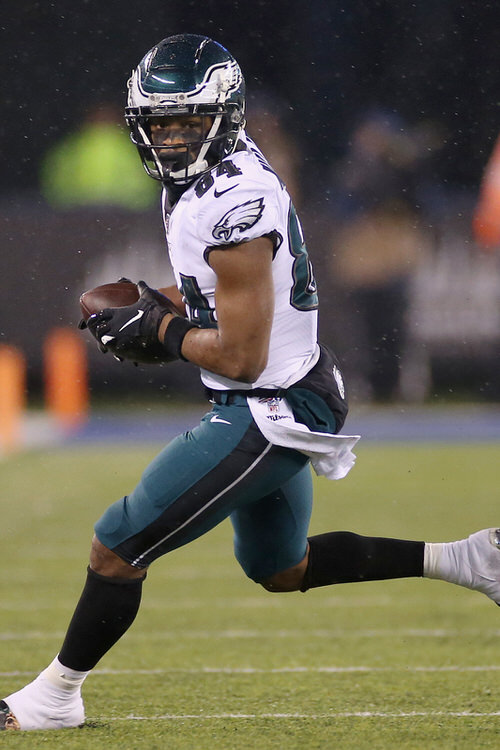 Ward is serviceable in the slot, and runs nice routes. If the Eagles had evaluated better at receiver, though, he'd be gone.
Offensive line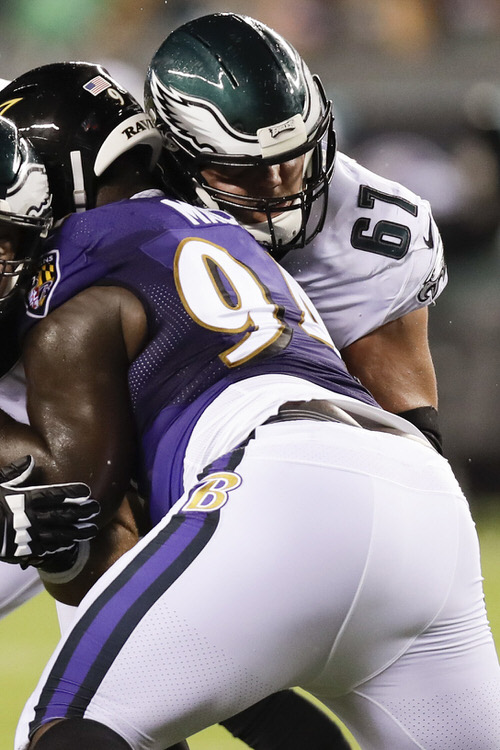 The Eagles seem to have gotten away from Herbig as a possible center, but he can be a serviceable backup guard.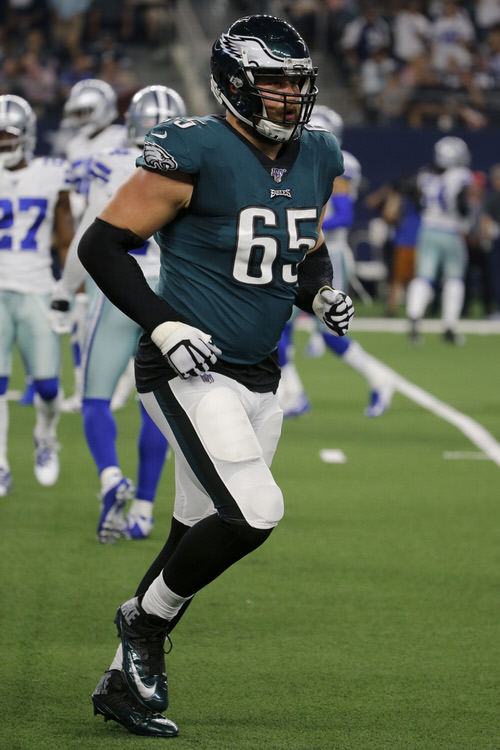 Various injuries have limited his effectiveness the last two seasons. Can Johnson return to form and full strength?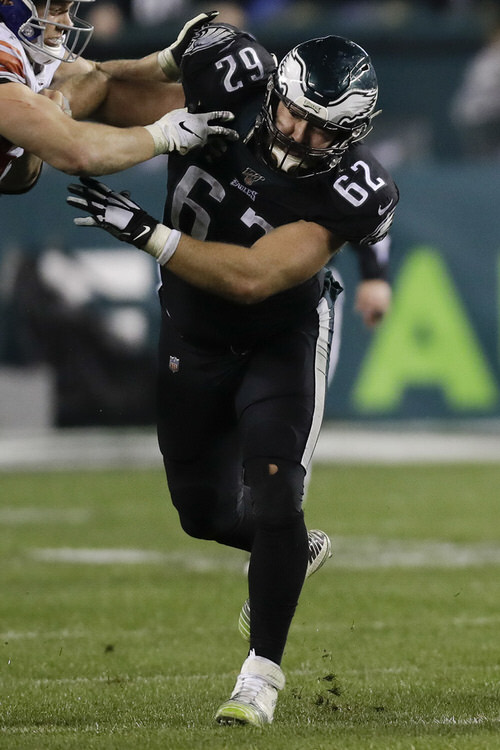 Every recent offseason Kelce's future comes under question. He's still playing at a high level, but may retire after ten great years.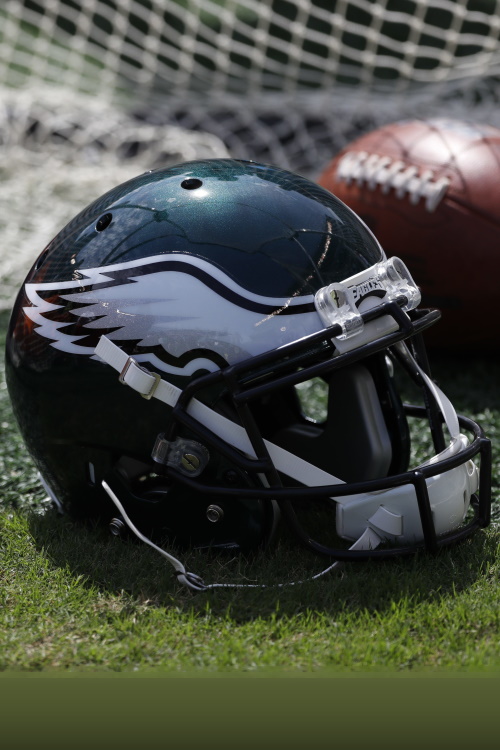 He was plucked from Washington's practice squad. It doesn't make up for losing Casey Toohill to a division rival, though.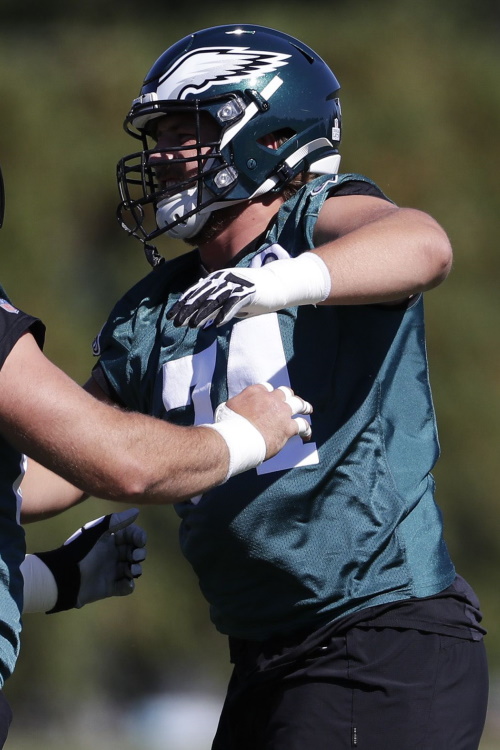 Juriga rose to backup center, so there must be some ability there. But if Kelce retires it's likely he's not the heir apparent.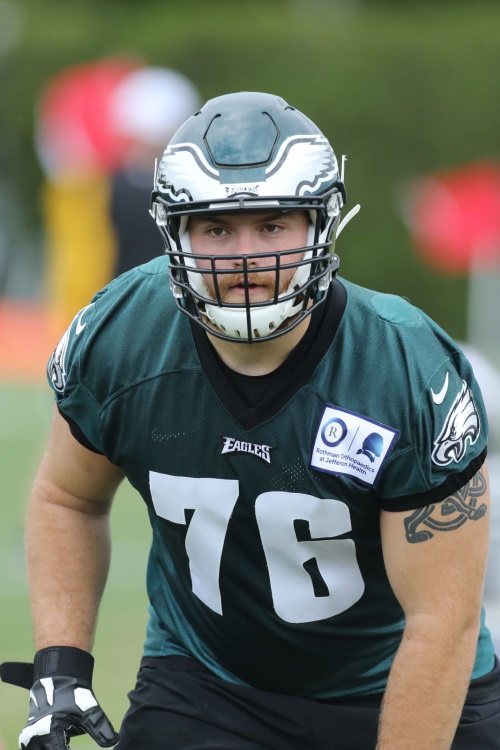 Only the rash of injuries compelled his return.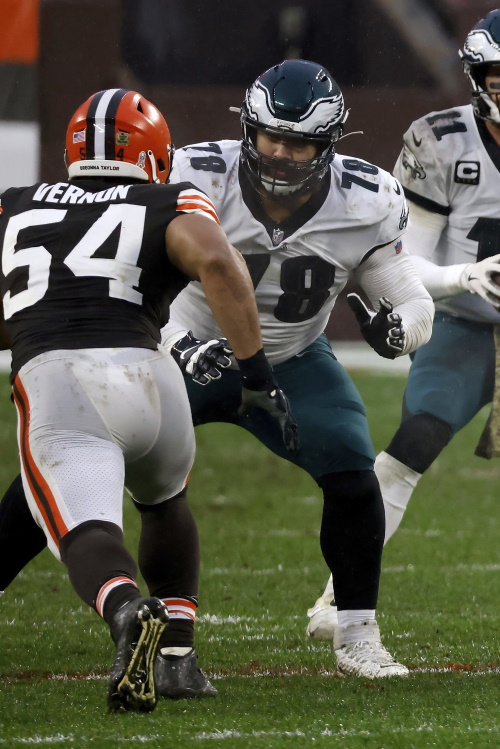 Forced into the lineup several times, Opeta struggled. But he's young and should stick around into camp.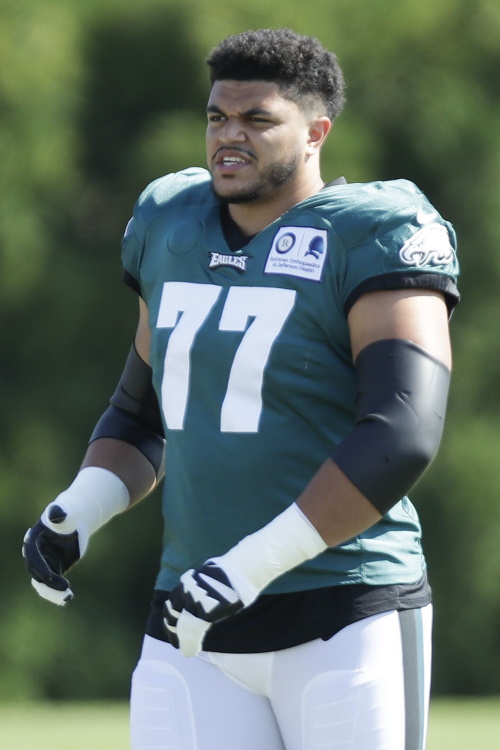 It's not like he's done enough to be handed the starting LT spot over Mailata, but Dillard's a first-rounder and will likely be given first shot.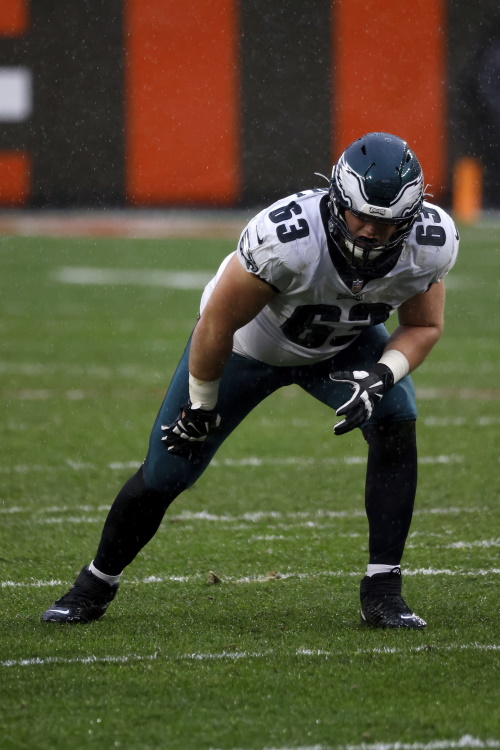 Driscoll was pressed into duty, and maybe has a future as a starter, but he could project as the swing tackle long-term.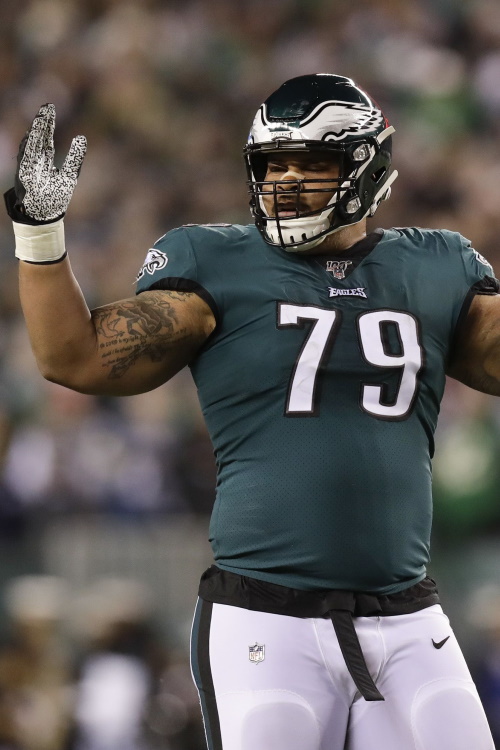 Brooks' summer injury was a harbinger of woe to come. Can he recapture his form after a second torn Achilles?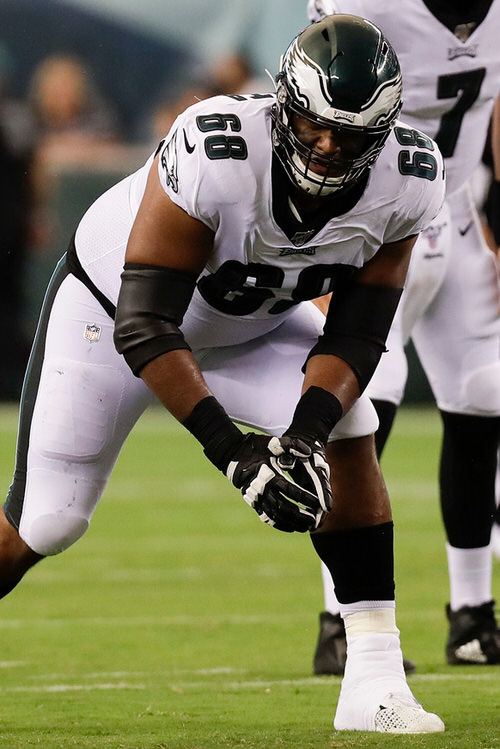 He gained valuable playing time and mostly improved as the season wore on. One of the few bright spots in 2020.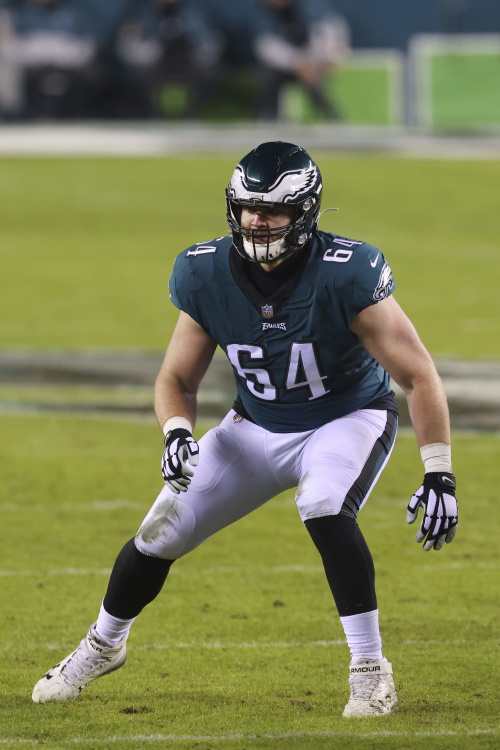 A borderline roster O-lineman, he started at right tackle in the season finale. It wasn't pretty.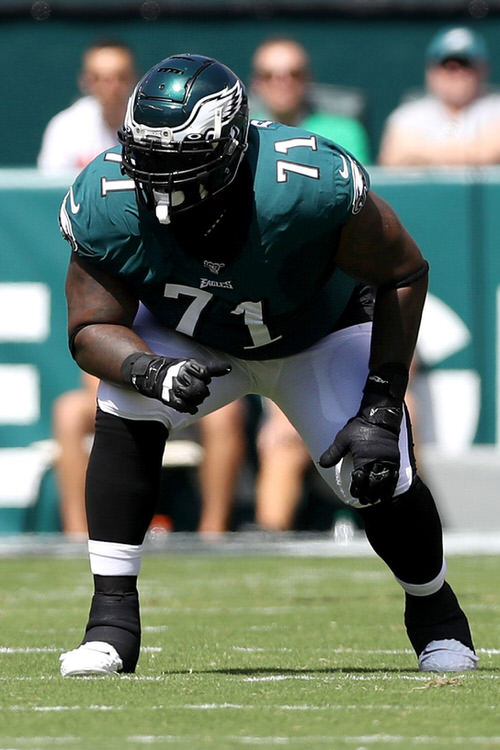 After 12 mostly excellent seasons in Philly, his time has come to an end. It should have come a few years earlier.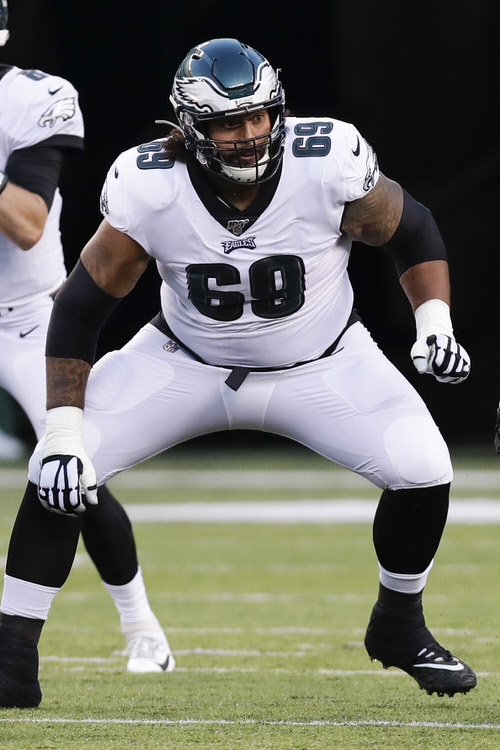 Pryor has the ability, but confidence has been an issue. He'll get one more year as a backup.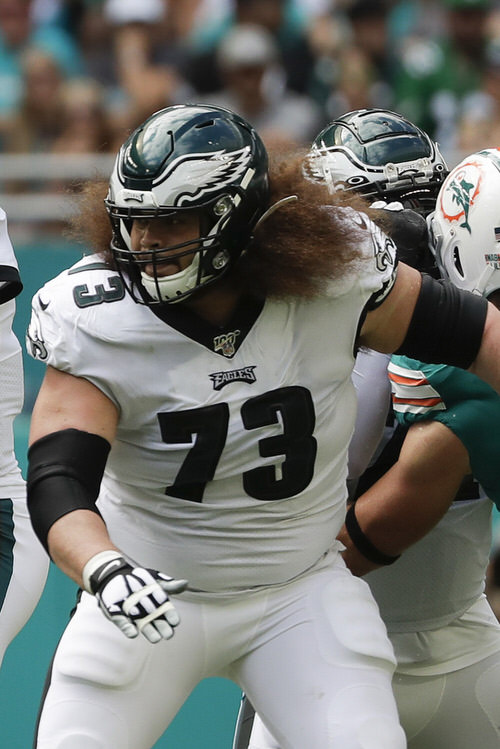 Seumalo has settled down the last few seasons and is a capable guard. Is replacing Kelce at center still a possibility?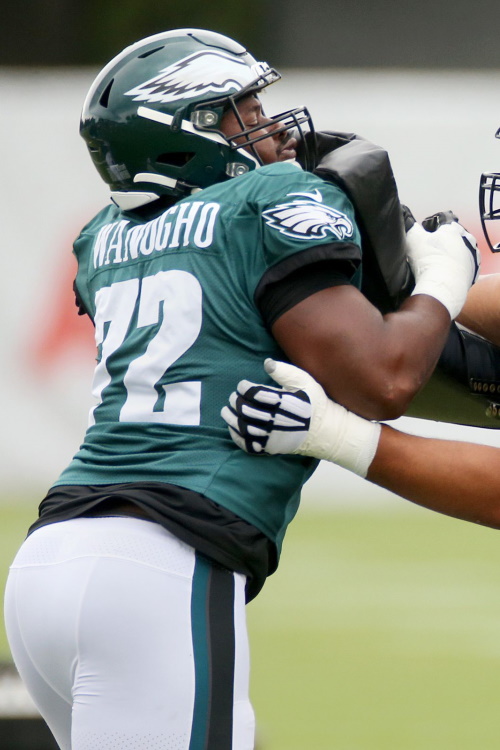 The rookie was cut before the season only to be brought back on the practice squad. Expectations seemed low.
#72
Prince Tega Wanogho
T
Special teams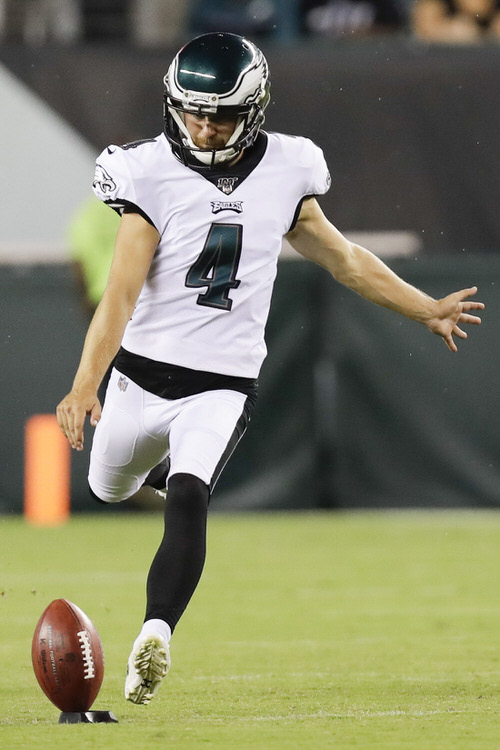 This may be harsh, but the Eagles should get out ahead on Elliott, or at least bring in camp competition.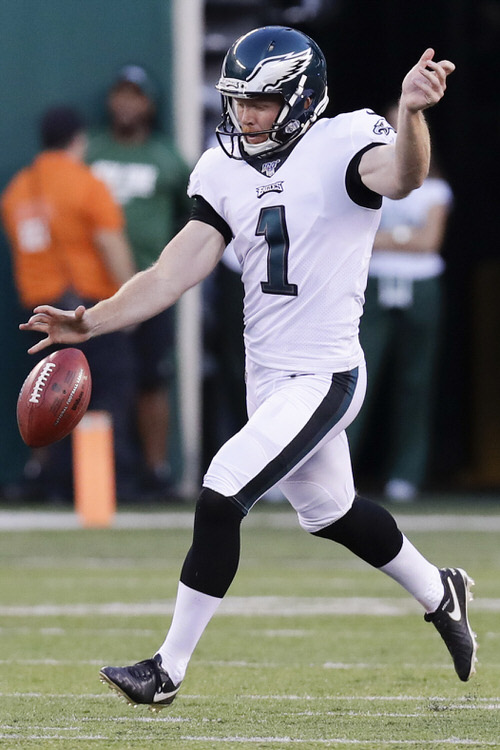 He didn't have a good season, despite what the numbers said. But he's still above average. Just needs to work on touch punts.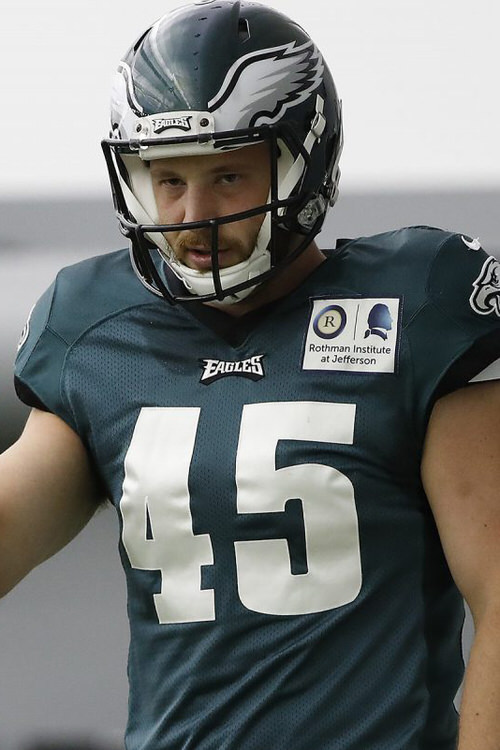 His lone bad snap came at an unfortunate time -- after Johnston as holder was hurt -- but he's been otherwise perfect.
Defensive line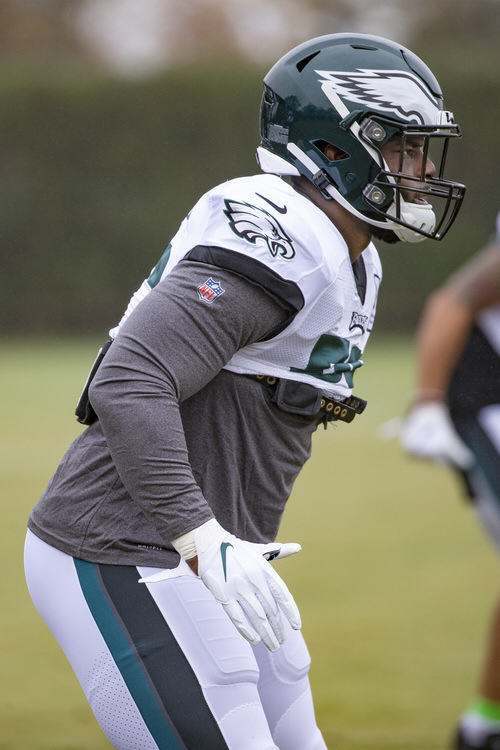 Another Howie Roseman mistake, Avery has not been worth the fourth round pick the Eagles traded for him.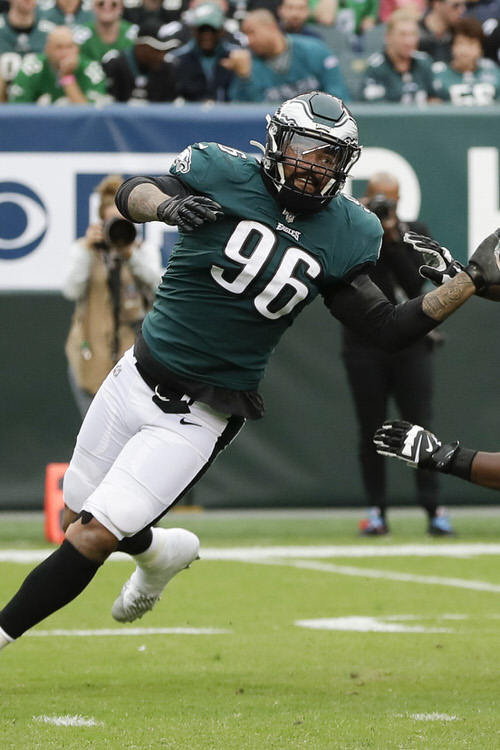 The Eagles picked up his 5th-year option, but they can back out in March. A team-friendly extension makes more sense.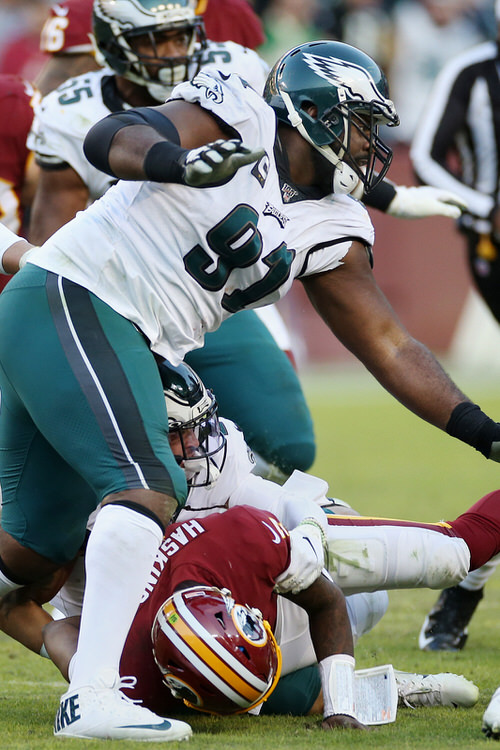 He was still a force inside, but the last two seasons have indicated a marginal slip. Cox's salary cap hit is significant.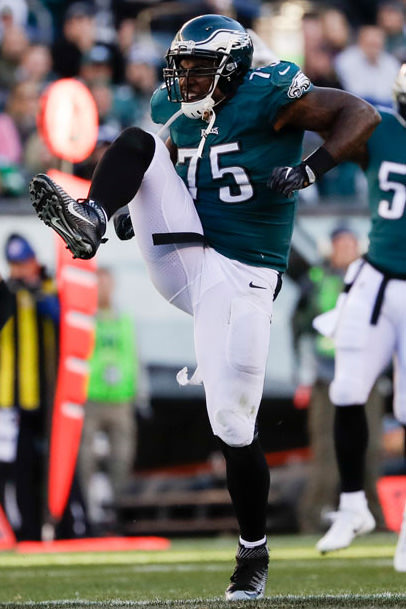 It's not that he wasn't a decent rotational end, but his return signified more of the same-old, same-old. It's time to move on.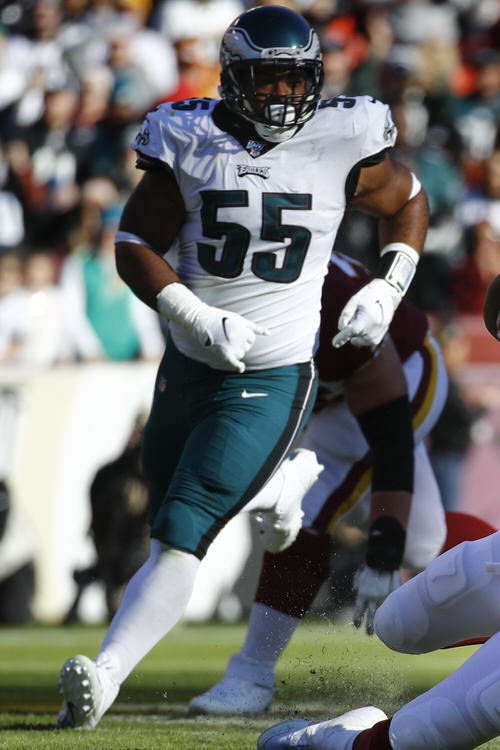 Graham was the Eagles' best defensive player for most of the season. He trailed off, but should have enough gas for one more go.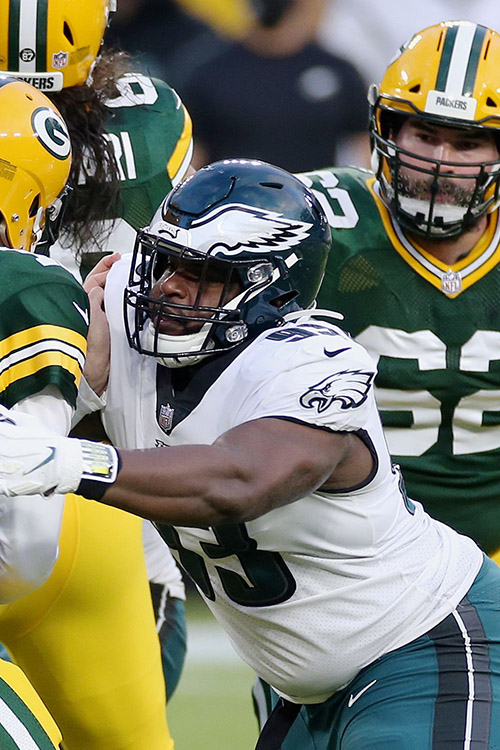 He improved some the more he played in the new scheme, but big-money free agents shouldn't need that much time.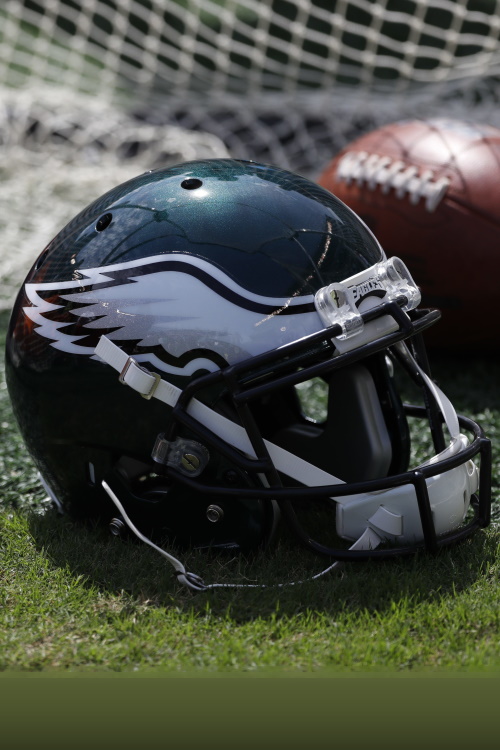 The Eagles' International Pathway Player, Leo has a nice backstory, but clearly didn't have to NFL tools.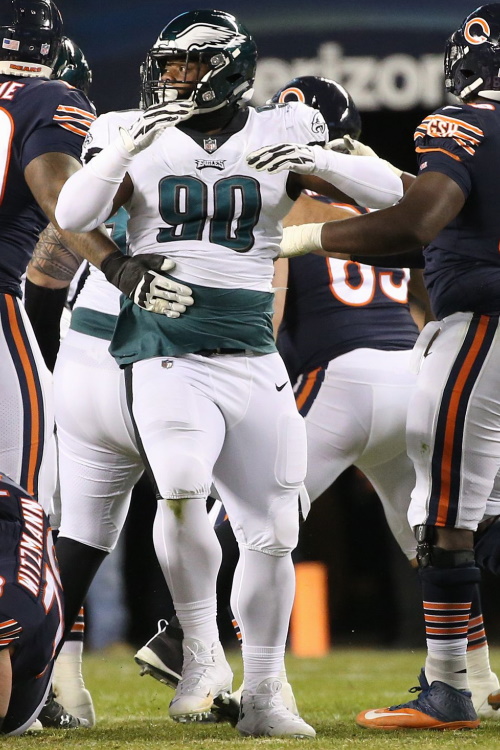 Hester's been hanging around for several years now, but never seemed to standout when called upon.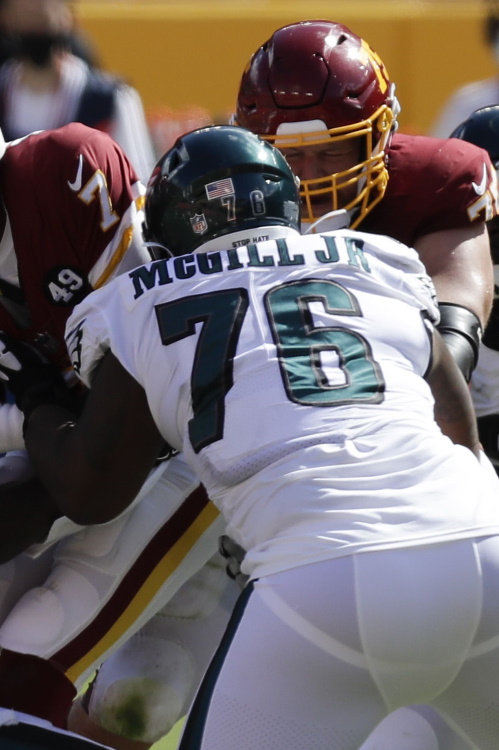 He has some talent and would provided inside depth -- at least through the summer and the preseason.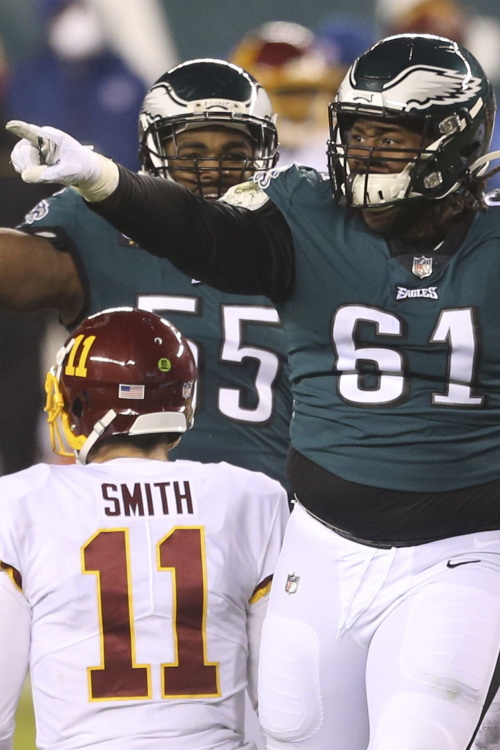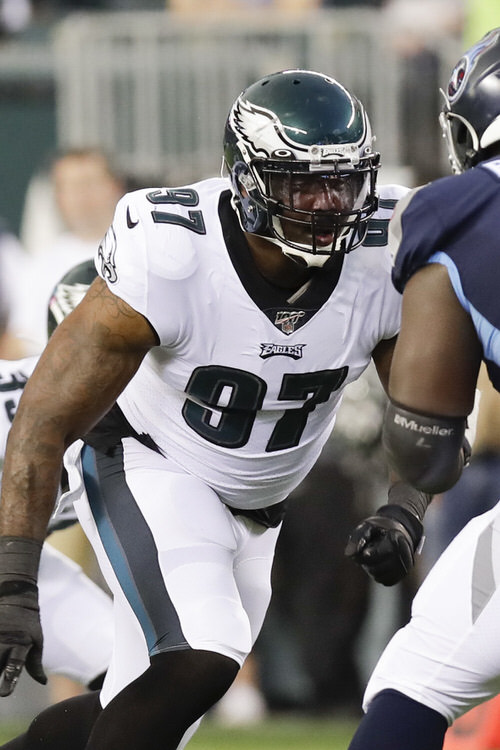 He's unlikely to return, at least at his current cap number, but he was consistent and players followed his lead.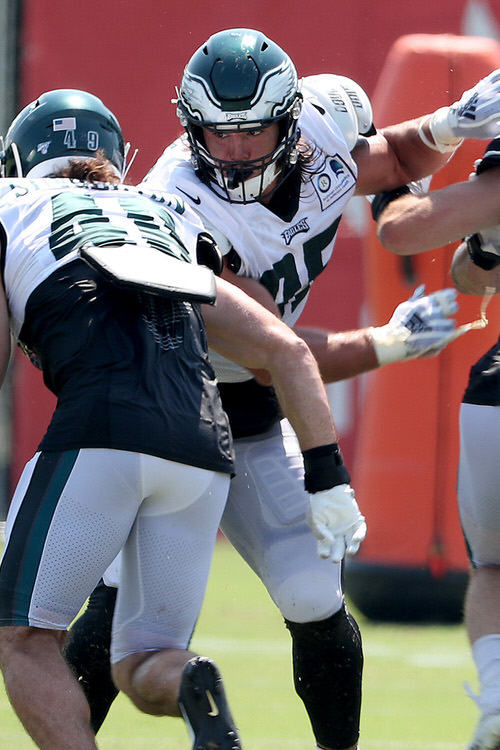 Depending upon scheme after Jim Schwartz's leave, smallish ends like Ostman may not be a fit. He's a wait and see.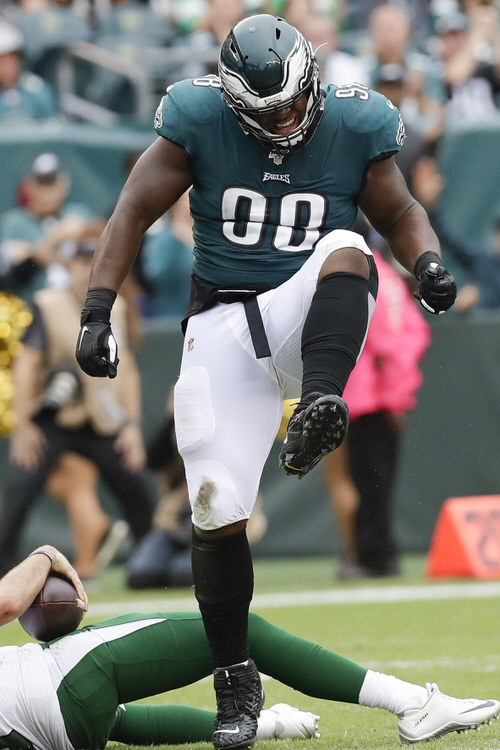 When healthy, he's a productive reserve tackle, but Ridgeway's hardly ever healthy.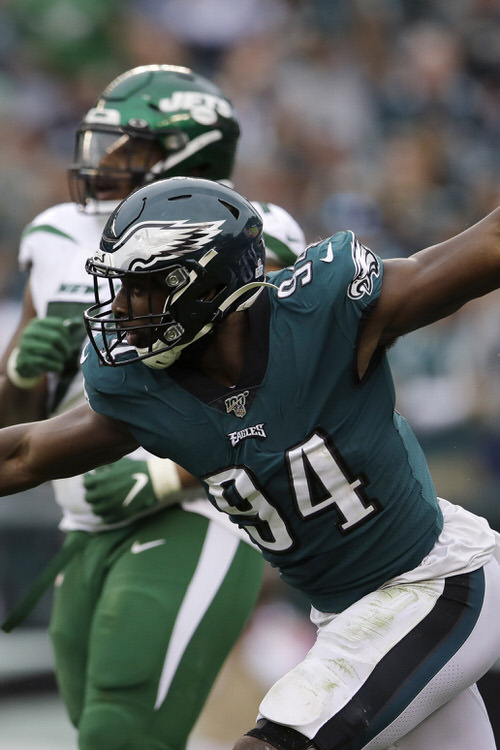 He blossomed in Year 3 and should have gotten more snaps. Needs a litlte more discipline on run downs.
Linebackers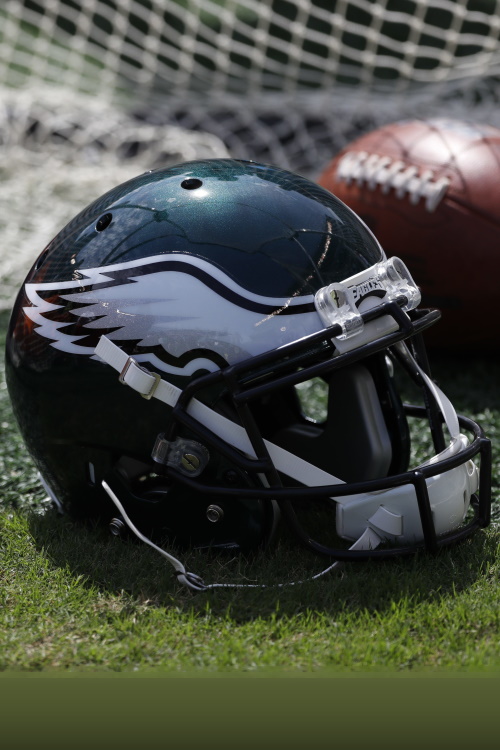 By the end of the season, the Eagles were just grabbing bodies off the street. Linebacker needs a near-complete overhaul.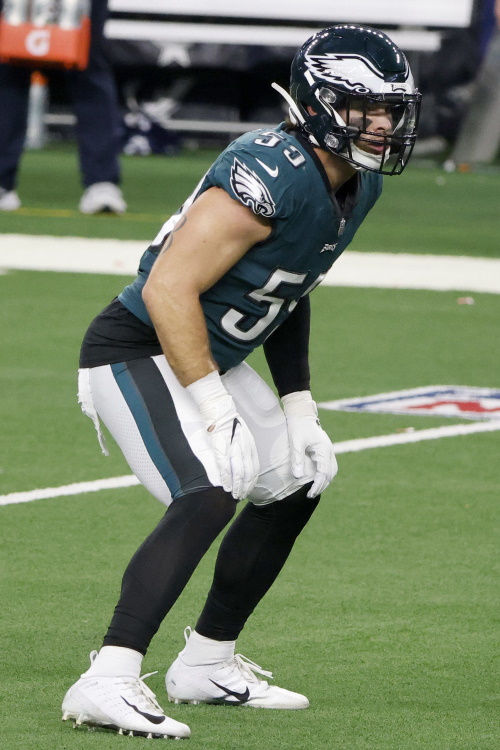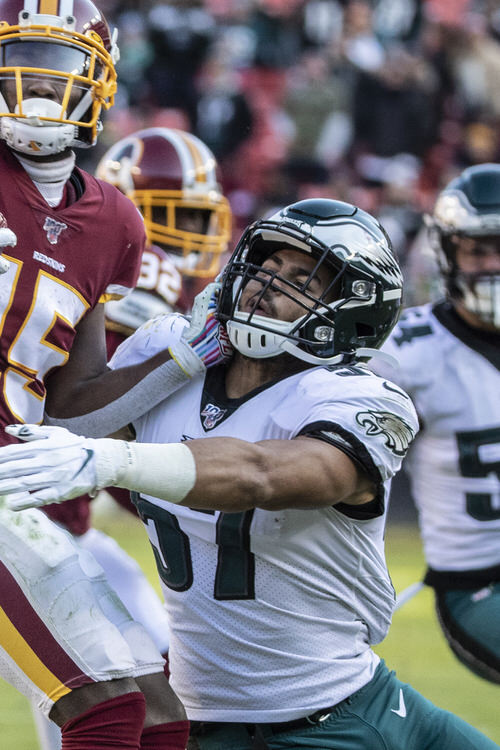 He's a solid MIKE on run downs. He improved in pass coverage, but is an unlikely three-down linebacker.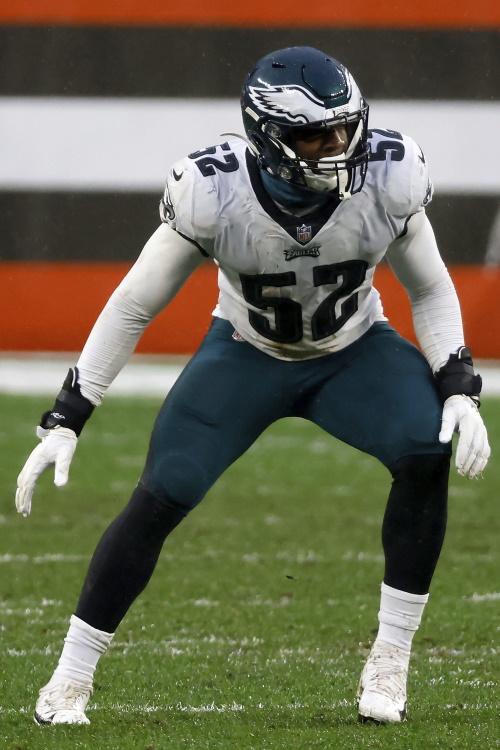 Taylor is guarnateed a return, and could develop with a full offseason, but he's a project -- and shouldn't have been drafted in the third.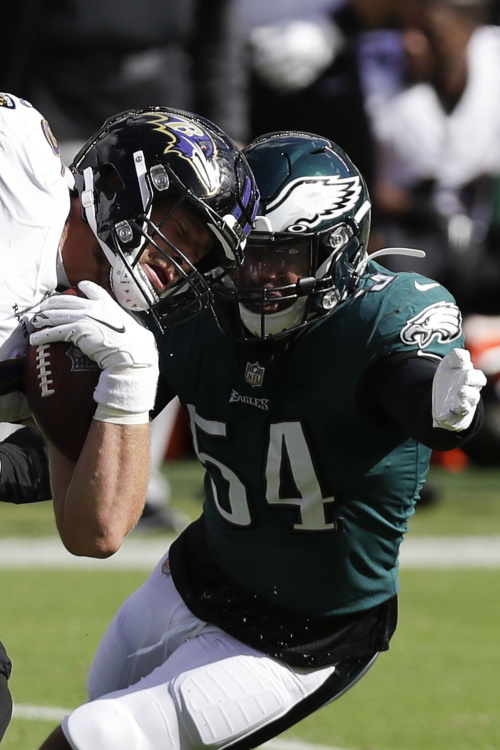 He did fine on special teams and made a headsy play on a key fourth down vs. the Saints. Projects as a reserve.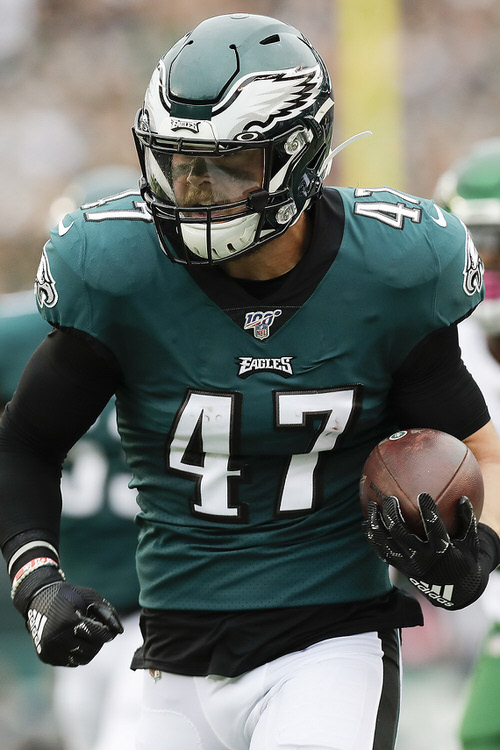 His season-ending injury, in some ways, led to the Eagles' defensive improvement. That's an indictment of Gerry and Schwartz.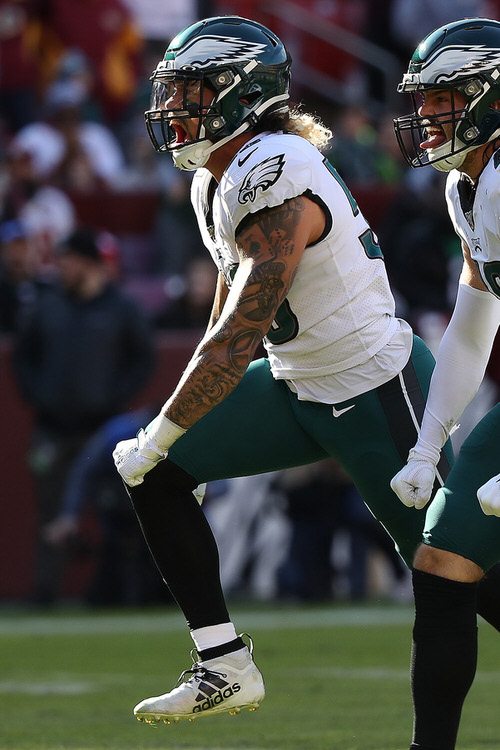 If it's as a deep reserve, sure, but Riley was up and down whenever he got significant playing time of defense.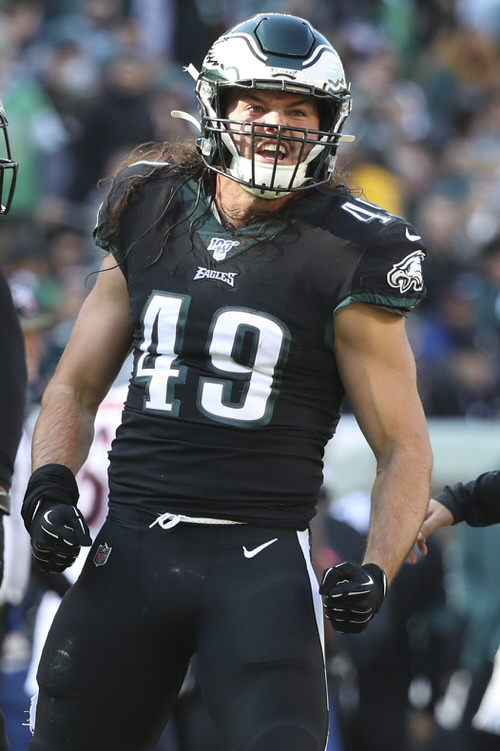 Why it took so long to get him in on defense was inexplicable. He's not great, but he's solid, and has a nose for the ball.
Defensive backs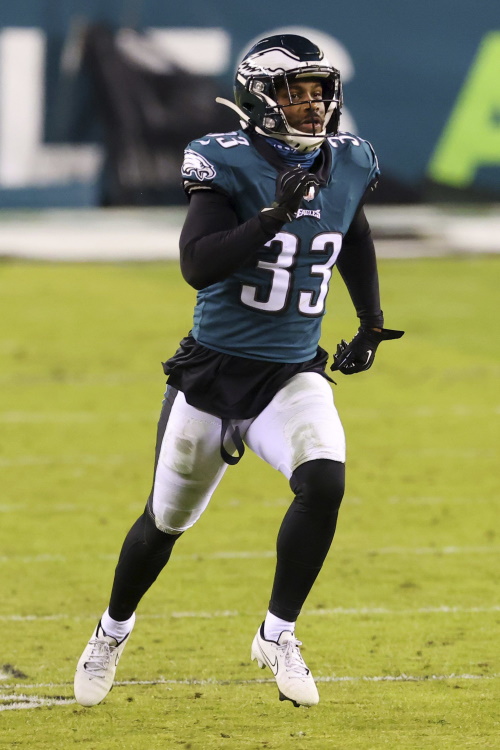 The long-ago draft pick was brought back for a second time late in the season. Nothing is guaranteed.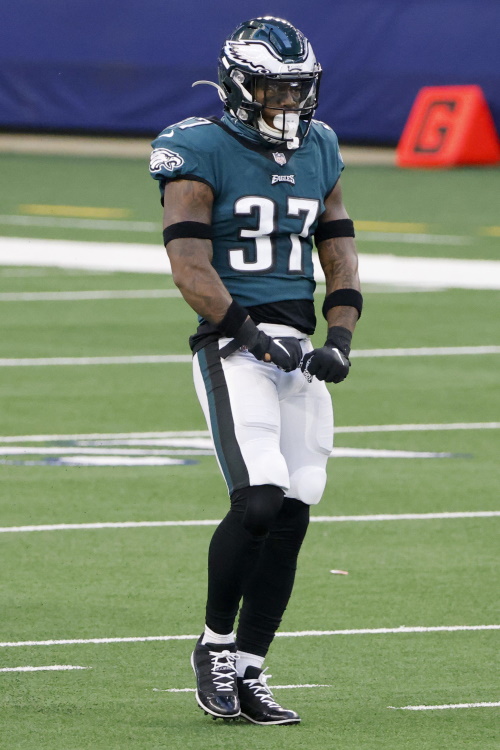 The undrafted rookie flashed at times when given the opportunity. Arnold could be worth developing.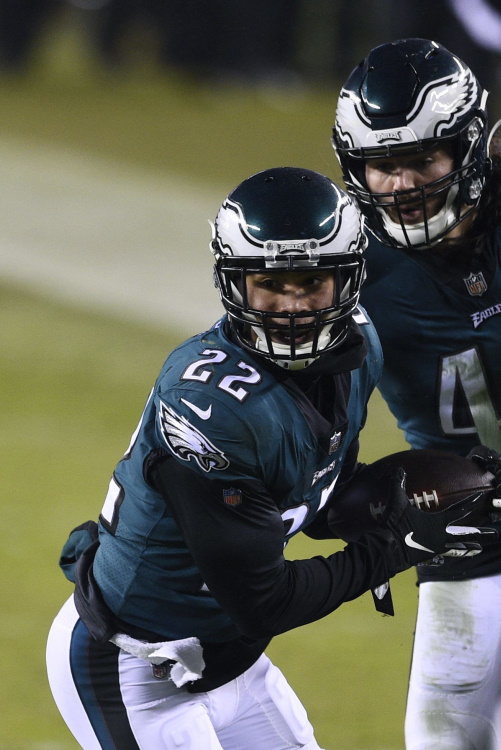 His two interceptions led the Eagles, which is telling. Epps did fine in the post, but he lacks the necessary speed.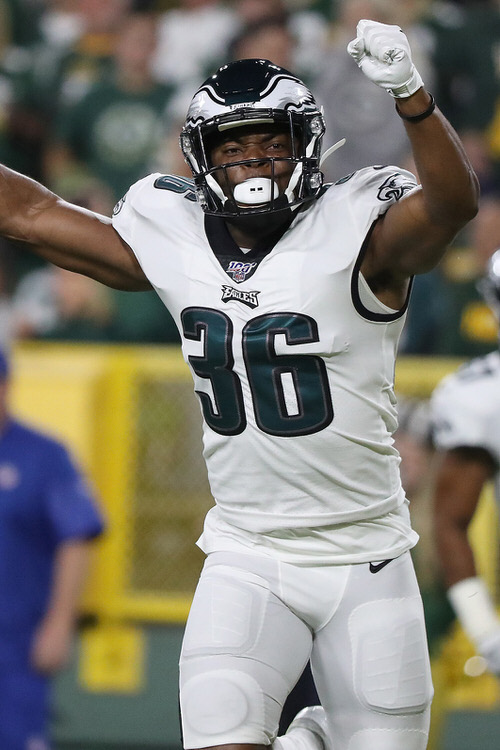 Oft-injured, his inclusion on the roster was questionable. But if he's back for merely special teams, it might make sense.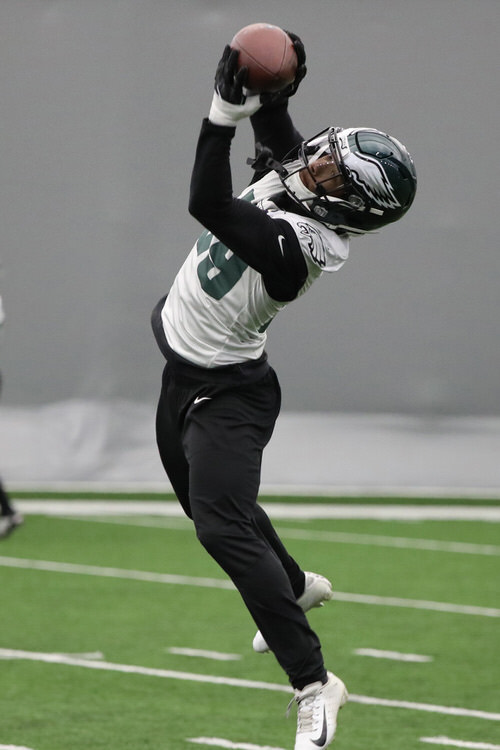 James was hurt for most of the season. He's cheap, relatively young and versatile.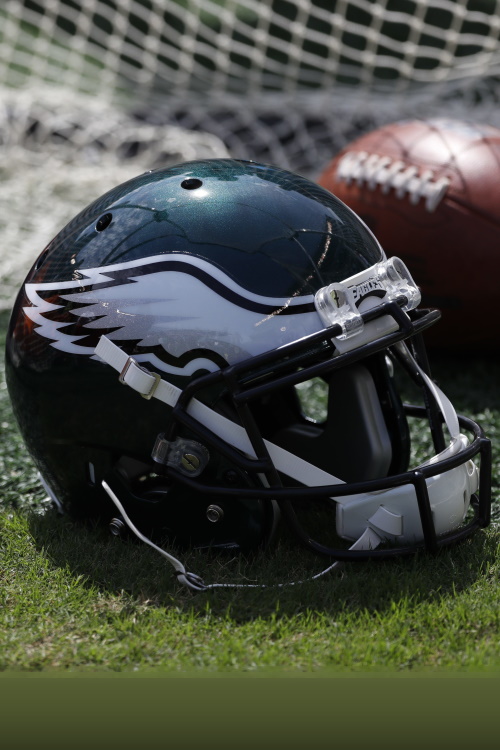 Out of the NFL for several seasons, he made for a touching, late-season tale. But that's it.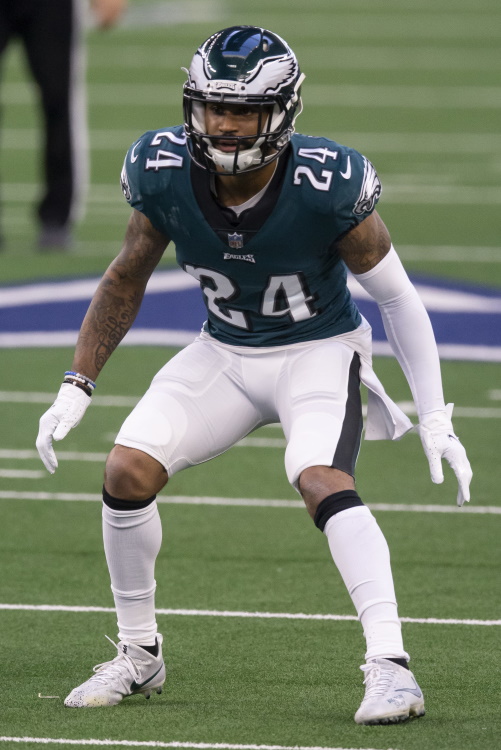 Slay did his job for most of the season, but got roasted by DK Metcalf and Devante Adams. The Eagles will need more.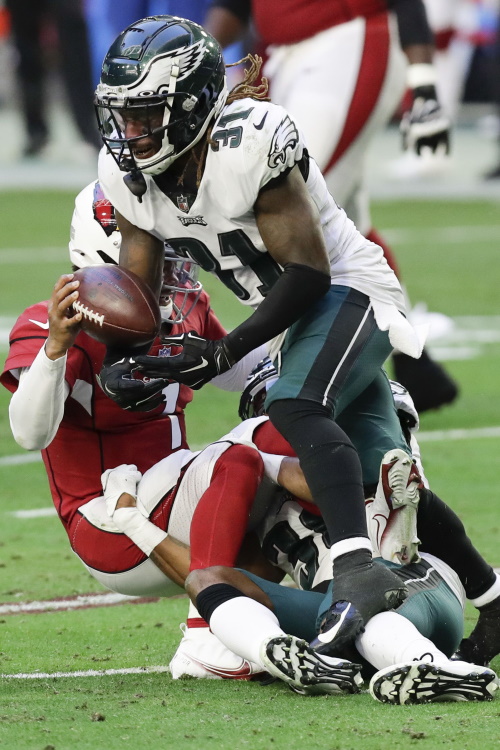 His highs were high, but his lows were comparatively low. If Maddox moves back into the slot, he's expendable.
#31
Nickell Robey-Coleman
CB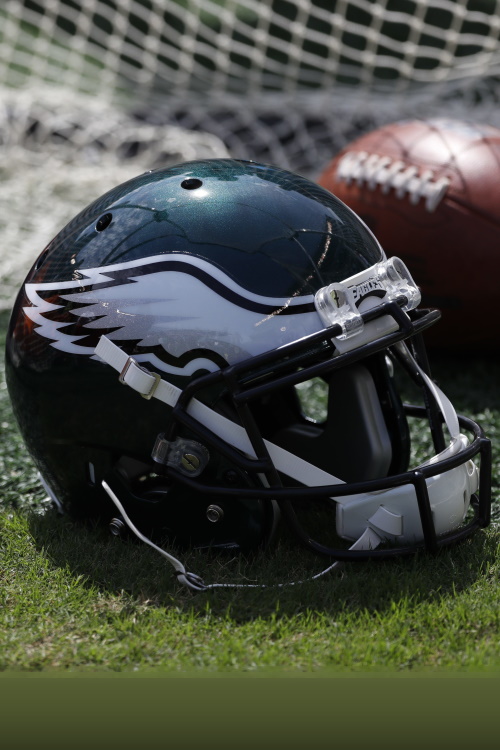 Late-season manuevering brought in a bunch of unknowns. Guess here is that Hill was on the street for good reason.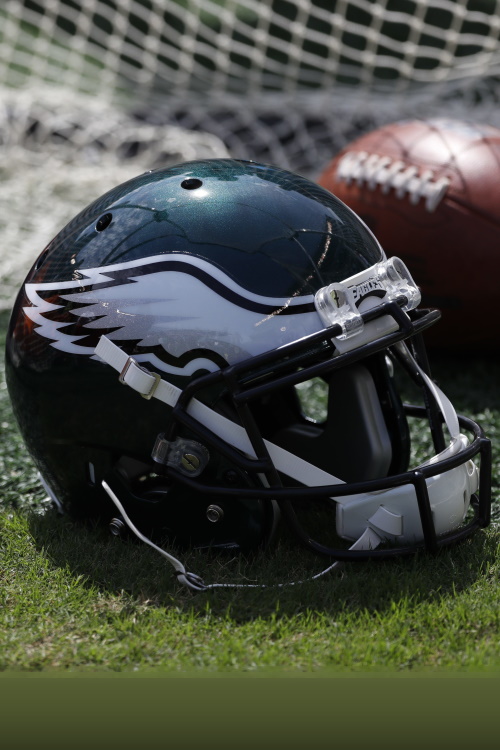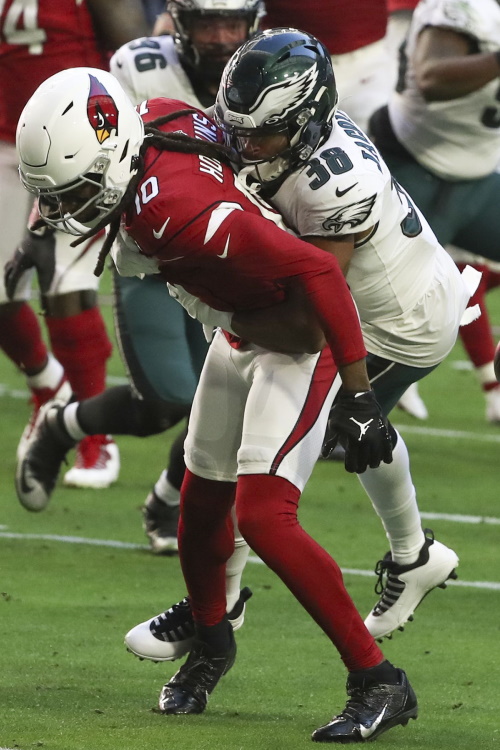 He had a rough two-week spell, particularly against the Cowboys, But there's some size and speed to work with.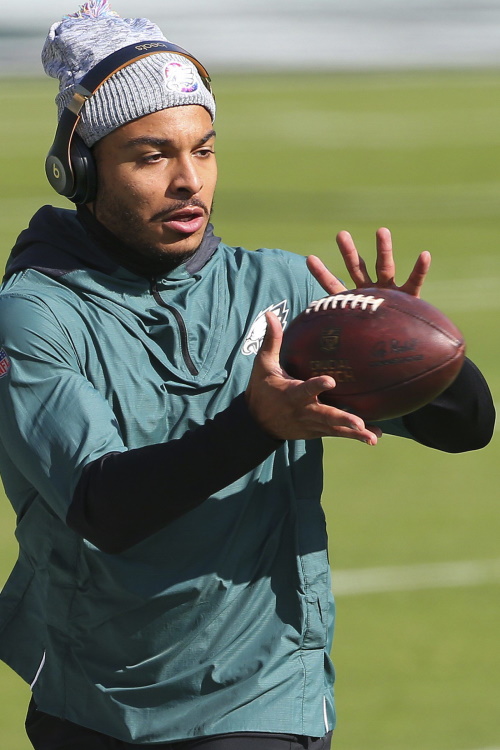 He has some versatility, but he couldn't crack a lineup that was already suspect.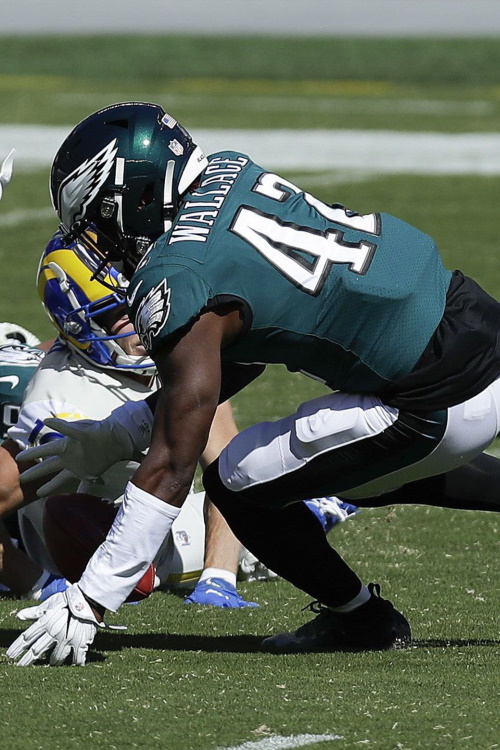 He may have a future as a box safety, but appeared limited in coverage. Safeties need to be two-way capable nowadays.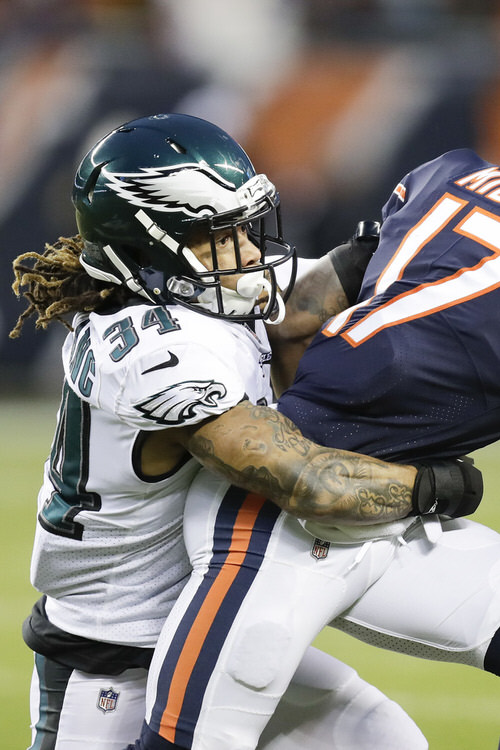 LeBlanc can return as the backup slot, but to ask anything more would be faulty thinking.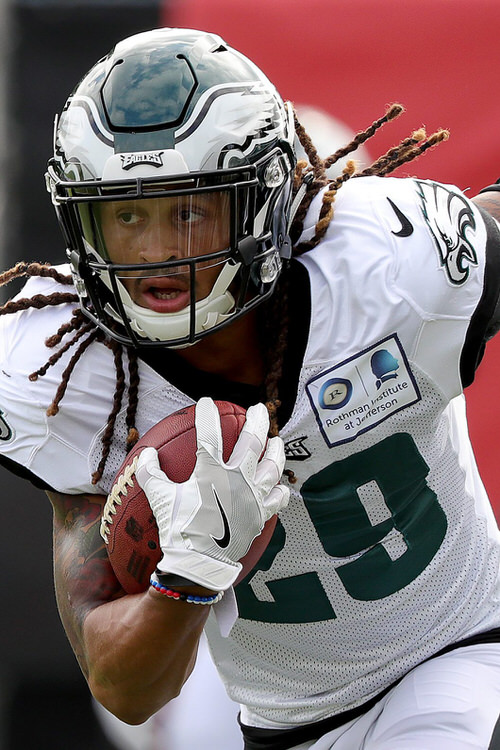 Injuries were a factor, but he's not a starting outside cornerback. The Eagles erred and in moving him from the slot.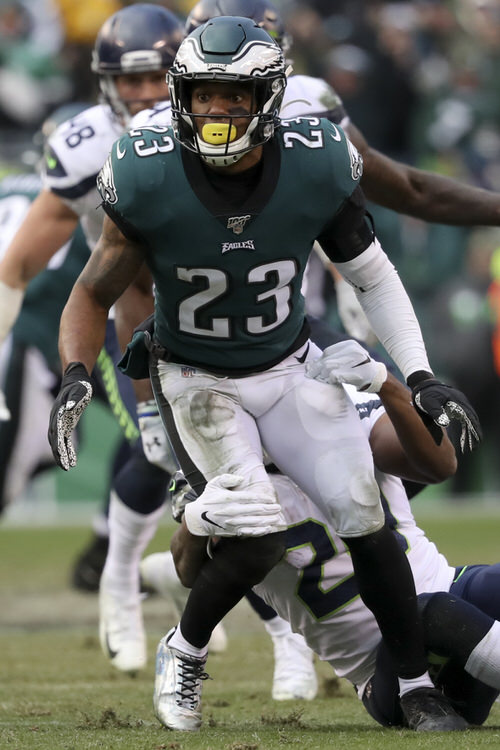 A late-season torn ACL puts his return in question. The Eagles can't bank on his return, though, and will need to spend at safety.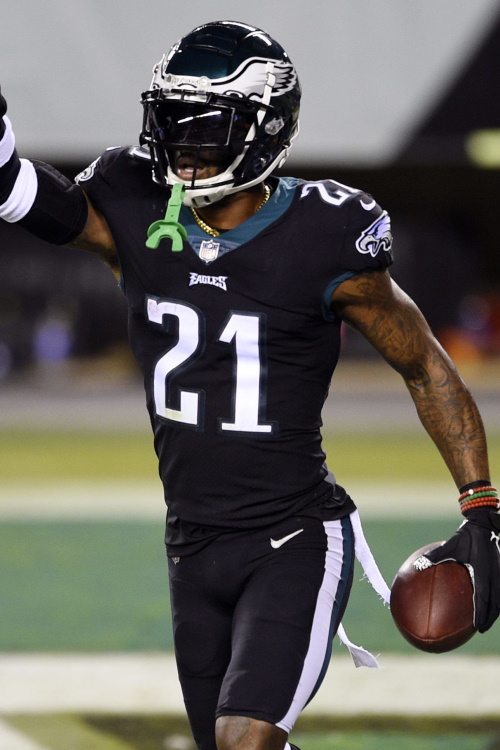 Mills gets a bad rap from fans, and maybe some of it is deserved, but he's unselfish and versatile. He won't cost much either.
Picks left:
Submit picks and see how others voted