Which Eagles Should Stay or Go?
Cast Your Vote
It's been almost a week since the Eagles' season ended, but it's never too early to look ahead and project which players the team will keep. Here are beat writer Jeff McLane's thoughts on which players who ended the season on either the 53-man roster or injured reserve will stay or go:
Make your pick for each player by selecting STAY or GO, then click "Submit picks" to see how others voted.
Submit picks and see how others voted
quarterbacks
#9

Nick Foles

QB

It's difficult to see any way he returns. He wants to start and likely will have to go elsewhere for that opportunity.
#7

Nate Sudfeld

QB

Do the Eagles trust him enough as the backup? They are, at least, likely to tender the restricted free agent.
#11

Carson Wentz

QB

A contract extension doesn't necessarily hurt the cap in 2019, but the clock is ticking with his salary soon to jump.
Running backs
#33

Josh Adams

RB

He led the team in rushing but fell out of favor in the playoffs. The rookie will get another look-see -- and should.
#26

Jay Ajayi

RB

Even before he tore his ACL, the free agent was unlikely to return. It's time to upgrade at lead running back.
#30

Corey Clement

RB

Of the players who tore ACLs during the season, he's mostly likely to return. Will his role be as prominent?
#35

Donnel Pumphrey

RB

He shouldn't be kept for the sole reason that he's a reminder of a wasted pick in a historical draft for running backs.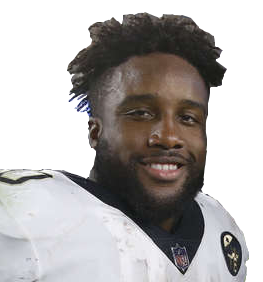 #49

Boston Scott

RB

The pint-sized returner failed to make an impression, but the Eagles do need to find a competent return man.
#28

Wendell Smallwood

RB

Effort has never been the problem. He'll likely be back for the summer, but changes at running back are in store.
#43

Darren Sproles

RB

He hasn't decided on his future. He still has gas, and is a pro's pro, but there will be younger, cheaper options.
receivers
#13

Nelson Agholor

WR

He has a $9.4M cap number for 2019. Seems high for his production in the slot. A restructure could be ahead.
#86

Zach Ertz

TE

He set an NFL record for receptions in a season by a TE, and could conceivably top it over the next few years.
#18

Shelton Gibson

WR

By the end of the year, he was good for about five special-teams snaps. It's time to admit this fifth-round mistake.
#88

Dallas Goedert

TE

Doug Pederson struggled, at times, to find him enough snaps. The promising rookie should become a focal point.
#10

Mack Hollins

WR

There was potential heading into Year 2, but two groin surgeries killed his season. He should make a full recovery.
#17

Alshon Jeffery

WR

Season-ending drop notwithstanding, he had a very good season. He needs a stronger complement on the outside.
#80

Jordan Matthews

WR

His second stay with the Eagles showed that he could still thrive at this level. But the Eagles need to get faster.
#83

Joshua Perkins

TE

He slipped onto the roster and had moments, and maybe he's back in camp. But a blocking TE is more of need.
#82

Richard Rodgers

TE

A knee injury ruined most of his season, and unless he's willing to come back for the vet minimum, it's sayonara.
#19

Golden Tate

WR

The trade ended up not being a disaster, but he's a free agent and the Eagles still don't need another slot receiver.
#14

Mike Wallace

WR

There's not much he could have done about a broken fibula, but zero catches in two games was a disappointment.
Offensive line
#79

Brandon Brooks

G

The Pro Bowler has a long road after tearing his Achilles last week. He said he'll be ready by the opener. We'll see.
#65

Lane Johnson

T

He had his struggles early on but returned to his best-right-tackle-in-the-NFL form. He may never move to the left.
#62

Jason Kelce

C

He said he hasn't ruled out retirement. The guess here is that he decides to return for a ninth season.
#68

Jordan Mailata

T

The team sang his praises, but the jury is still out on whether he can ready by next season. There's obvious skill.
#71

Jason Peters

T

He'll be another year removed from surgery and there isn't an obvious replacement -- unless one is drafted.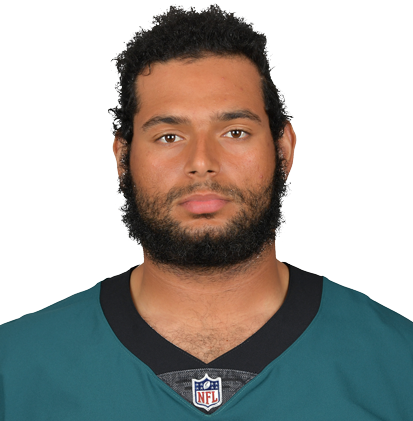 #69

Matt Pryor

G/T

He has the size and athleticism to play in the interior and should get a shot to move up the depth chart.
#73

Isaac Seumalo

G

Don't be surprised if he gets an extension this offseason. He jumped back in at left guard and was dependable.
#72

Halapoulivaati Vaitai

T

The Eagles won a Super Bowl with him at left tackle, but his ceiling may be as the sixth man.
#67

Chance Warmack

G

He has a fan in Jeff Stoutland, but his contract is up and the Eagles have Pryor in the barn.
#61

Stefen Wisniewski

G/C

With Brooks' future in flux, he's a solid insurance policy. There's also Kelce's future to factor into the equation.
Special teams
#4

Jake Elliott

K

Could he be more consistent? Absolutely. But the 23-year old has consistently delivered in big spots.
#1

Cameron Johnston

P

Donnie Jones left big shoes to fill, but the rookie exceeded expectations and was among the league's best.
#45

Rick Lovato

LS

It wasn't going to be easy, but he's made Philadelphia forget Jon Dorenbos -- not the man, but his flawless snaps.
Defensive line
#96

Derek Barnett

DE

Just when he appeared to be taking that second-year leap, he tore his rotator cuff. Still has a high ceiling.
#77

Michael Bennett

DE

The Eagles' most productive edge rusher. And $7M is an affordable number for 2019 -- even at his age (33).
#91

Fletcher Cox

DE

Despite not having a consistent complement inside, he dominated inside and notched 10-plus sacks.
#55

Brandon Graham

DE

It's going to be tough to see him go. But impact edge rushers are coveted, and his price tag should be high.
#74

Daeshon Hall

DE

Depending upon what happens with Josh Sweat, he could slip onto the roster. Need to see more.
#66

Bruce Hector

DT

It's too early to give up on the undrafted rookie, but he looked overmatched inside on Sundays.
#90

Treyvon Hester

DT

He should be on the 90-man roster when workouts start and will get a knock at the 53. He'll always have Chicago.
#93

Tim Jernigan

DT

It's hard to imagine the Eagles bringing him back at $13M, especially after back surgery. Only if he restructures.
#56

Chris Long

DE

The Eagles may need to give him guarantees to keep him from retiring. It says here that they should.
#94

Haloti Ngata

DT

A calf strain limited his effectiveness, but he often looked like a once-great player collecting a last paycheck.
#75

Josh Sweat

DE

There's no denying his potential, but another significant injury means the Eagles can't expect much moving forward.
linebackers
#57

D.J. Alexander

LB

He made minimal contributions on special teams and missed four games with soft-tissue injuries.
#59

B.J. Bello

LB

A late-season addition, he was inactive in the divisional playoff. It's a long road to the 53-man roster.
#53

Nigel Bradham

LB

He drifted through the first half of the season but came on strong toward the end -- despite a broken thumb.
#47

Nathan Gerry

LB

He'll come cheap and flashed enough to warrant another chance to pick up snaps on defense.
#54

Kamu Grugier-Hill

LB

He led the Eagles in special-teams tackles and made the best of his limited time at weak-side linebacker.
#58

Jordan Hicks

LB

A show-me deal after another injury-marred season could be his best course. If that's the cost, bring him back.
#50

LaRoy Reynolds

LB

Was effective on special teams, but he's a free agent and the Eagles might not want to waste coin on reserves.
#50

Paul Worrilow

LB

The Eagles hardly got to know him. He tore his ACL during spring workouts and his contract is up.
defensive backs
#38

Elie Bouka

CB

Placed on injured reserve in May, he's a mystery. But he's still under contract -- for now.
#21

Ronald Darby

CB

He's not going to get the same deal he would have pre-ACL injury. But he's good enough to price the Eagles out.
#32

Rasul Douglas

CB

A roller coaster turn as a starter ended on the upswing. He'll get a chance to challenge for a first-team spot.
#24

Corey Graham

S

He reverted to form, but his defense on fourth and 16 in overtime vs. the Titans will live in infamy.
#32

Deiondre' Hall

S

Jim Schwartz didn't trust him enough on defense, even as a deep reserve, but he stood out on special teams.
#48

Josh Hawkins

CB

He was thrown into a tough spot, replacing the injured Douglas in New Orleans, but it was a dreary debut.
#27

Malcolm Jenkins

S

After 10 seasons, he's still a force and one of the more versatile safeties in the NFL.
#22

Sidney Jones

CB

Injuries have limited him to nine games in two seasons, but there's great potential and he isn't even yet 23.
#34

Cre'Von LeBlanc

CB

Of the midseason arrivals, he made the best of his opportunity and could be an option in the slot in 2019.
#29

Avonte Maddox

CB

He can play. The question -- a good one to have -- is where? He proved he play slot, outside corner and free safety.
#42

Chris Maragos

S

A second knee surgery doesn't portend a future in the NFL, especially for someone who relied so much on speed.
#23

Rodney McLeod

S

An unsung hero until he was lost for the season, the veteran would probably need to come back at a lower number.
#31

Jalen Mills

CB

He'll have a lot to play for as he enters into the final year of his rookie deal. Solid but lacking elite talent.
#37

Tre Sullivan

S

His emergence in the post gave Jim Schwartz some scheme flexibility. Safeties are hard to come by.
Submit picks and see how others voted
Photos: NFL.com; The Associated Press