‍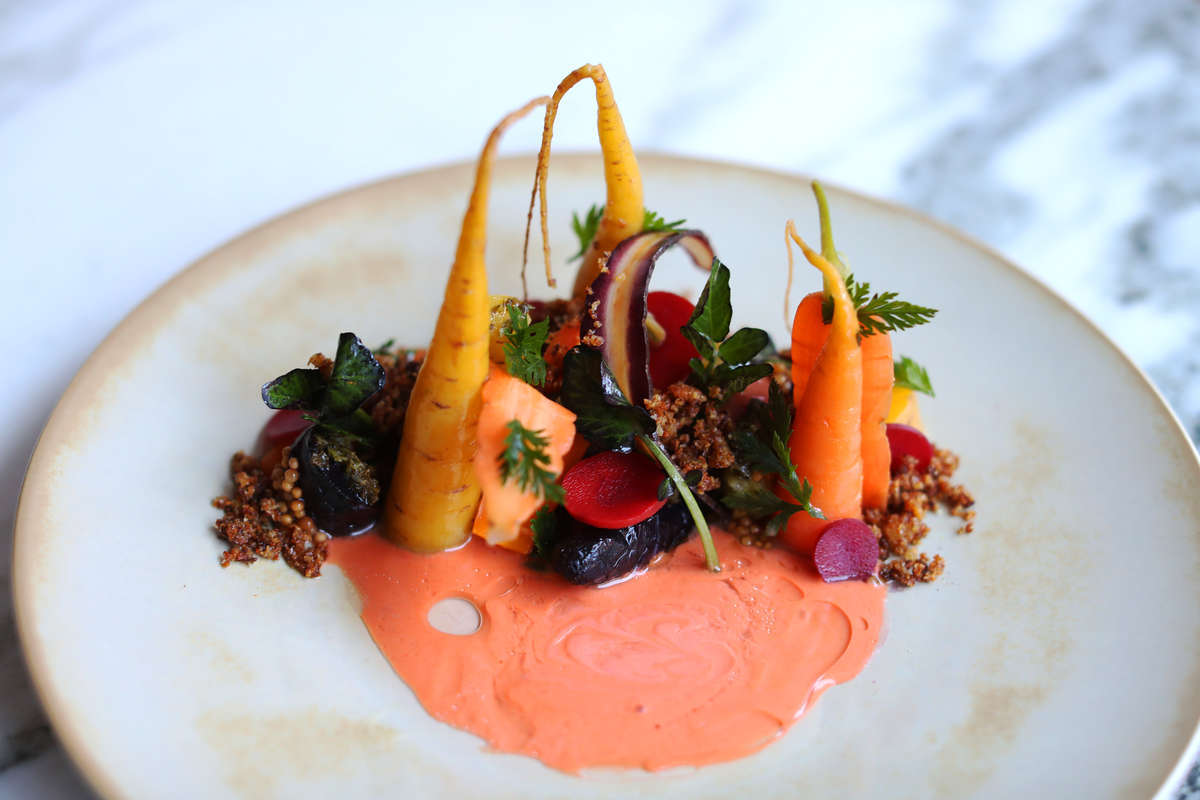 Craig LaBan's Best of Philadelphia
Top 25 Restaurants
Photography by David Swanson / Staff Photographer
Friday, December 8, 2017
‍
‍
Philly's restaurant energy cannot be denied.
Yes, I know I just took a big suburban detour for the latest edition of our glossy Ultimate Dining guide, which in October featured 160 spots in the counties surrounding the city.
But I was also keenly aware during those many long drives that, back in Philadelphia, the dining scene was still evolving at light speed, popping with the kind of fresh talent and smart ideas that have lately put us firmly on the national culinary map.
An early assumption was clearly wrong - that my lineup of favorites had not changed much since my first Top 25 in the inaugural 2016 dining guide. A big chunk of this list is different, with eight newcomers on my updated roll of city favorites.
The new additions (designated in orange) to the list are: Res Ipsa, Friday Saturday Sunday, and Kanella Grill in Center City; Royal Izakaya in Queen Village; Palizzi Social Club and El Compadre in South Philly; Walnut Street Cafe in University City; and the new Cheu project in Fishtown.
They join the roster of veterans that continue to prove they are not resting on their many-bell laurels. (Those reviews have been updated where necessary.)
Together, this group is sophisticated, diverse, and varied in price-point and style. But they all share a city that hungers for excellence - and gets the delicious feast it deserves.
— Craig LaBan
‍
‍
The favorites are listed in alphabetical order. Select a restaurant to jump to the review.​​
a.kitchen
Bibou
Cheu Fishtown
Double Knot
El Compadre
Fork
Friday Saturday Sunday
Helm
Hungry Pigeon
Kanella Grill
Laurel
Osteria
Palizzi Social Club
Res Ipsa
Royal Izakaya
Saté Kampar
Serpico
Talula's Garden & Talula's Daily
Townsend
Vedge
Vernick Food & Drink
Vetri Cucina
Walnut Street Café
Wm. Mulherin's Sons
Zahav
‍
‍
MAPPING CRAIG LABAN'S FAVORITES IN PHILADELPHIA​​​
‍
‍
‍
‍
‍
Superior
Rare, sets regional dining standards.
‍
‍
‍
Excellent
Special, excels in most every category of the dining experience.
‍
‍
Very Good
Interesting, with above-average food.
‍
Hit-or-miss
Too inconsistent for a strong recommendation.
RESTAURANT CRITIC: CRAIG LABAN FOOD EDITOR: MAUREEN FITZGERALD PHOTOGRAPHY: DAVID SWANSON PRODUCTION & DESIGN: GARLAND POTTS VISUALS EDITOR: FRANK WIESE COPY CHIEF: ALISON SMITH INTERNS: ASHLEY GRAEF, THEA APPLEBAUM LICHT PHOTO EDITOR: MICHAEL MERCANTI