‍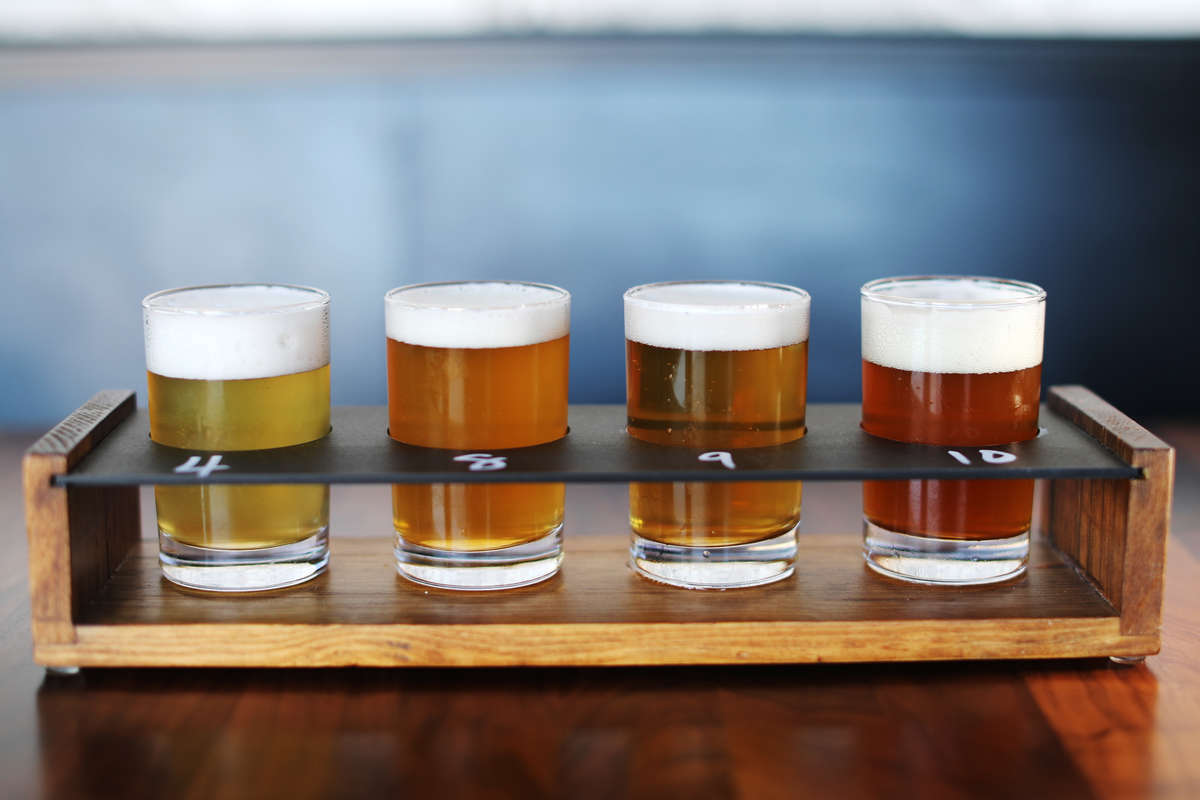 Craig LaBan's Best of the 'burbs
Beer-burbia
Before the recent boom of Philly-based breweries, the region's great beer-drinking spirit had long been fueled by suburban-based breweries.
Photography by David Swanson / Staff Photographer
Thursday, October 19, 2017
Some towns like Phoenixville (six brewpubs) and Ardmore (the Tired Hands cult) are now practically synonymous with their brewing cultures. La Cabra (Berwyn), Round Guys (Lansdale), Vault (Yardley), and Sterling Pig (Media) have become integral parts of their respective dining scenes.
The wealth of other options also noted here is proof that the suburban brewpub revolution is far from over, with projects drawing big crowds to the unlikely setting of industrial parks, far-flung strip malls, and now a new surge of breweries across the river, where beer entrepreneurs are priming Main Street revivals in small towns all across South Jersey. The go-local flavor is now as fresh in our glasses as it is on our plates.
‍
‍
Mapping the best beer in Philly's suburbs​
‍
‍‍‍‍
Superior
Rare, sets regional dining standards.
‍‍‍
Excellent
Special, excels in most every category of the dining experience.
‍‍
Very Good
Interesting, with above-average food.
‍
Hit-or-miss
Too inconsistent for a strong recommendation.
RESTAURANT CRITIC: CRAIG LABAN FOOD EDITOR: MAUREEN FITZGERALD PHOTOGRAPHY: DAVID SWANSON PRODUCTION & DESIGN: GARLAND POTTS VISUALS EDITOR: FRANK WIESE COPY CHIEF: ALISON SMITH INTERNS: ASHLEY GRAEF, THEA APPLEBAUM LICHT PHOTO EDITOR: MICHAEL MERCANTI