‍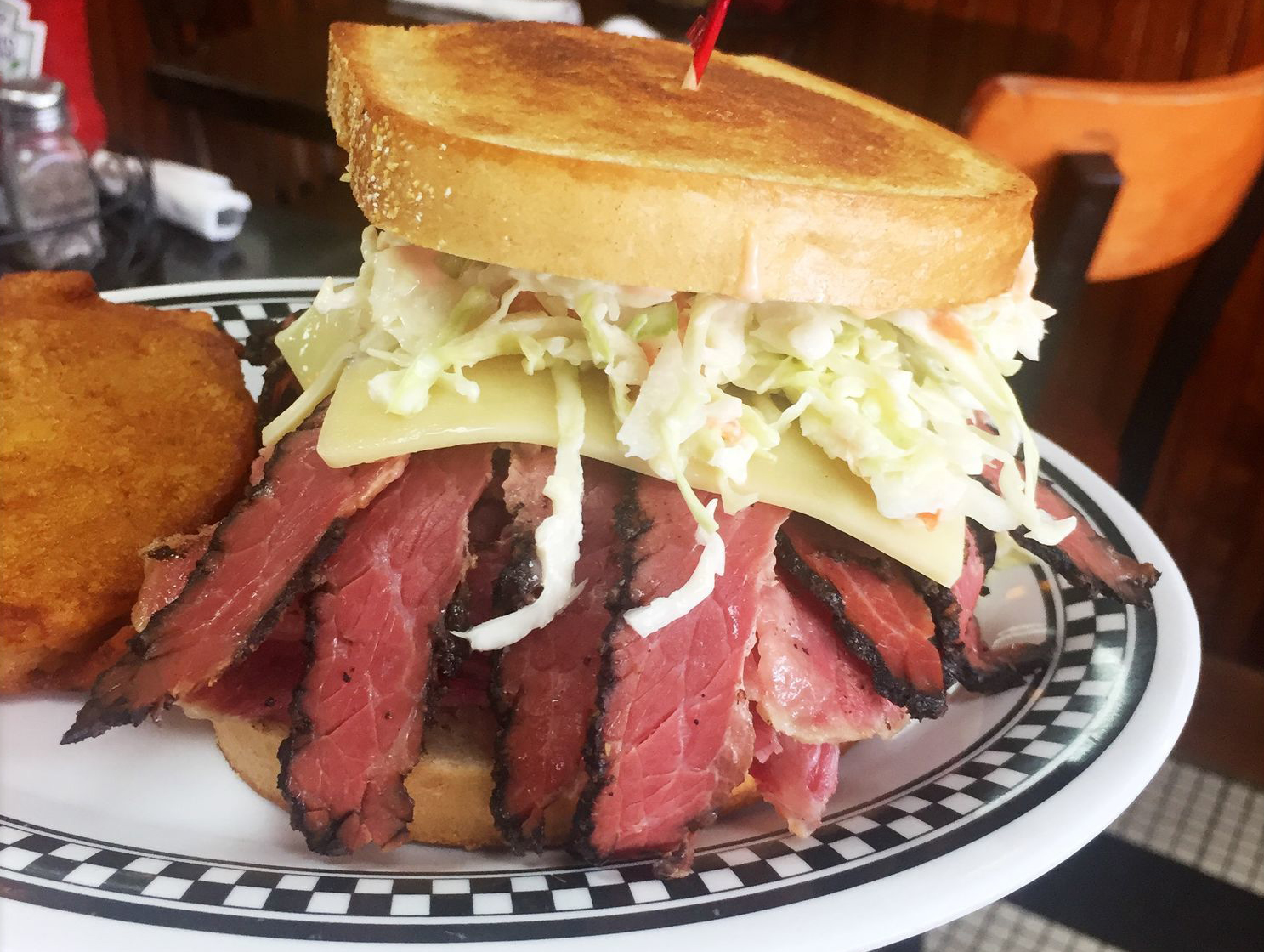 Craig LaBan's Best of the 'burbs
Top Delis in Philly's suburbs​
Pastrami is eternal in the Philly suburbs, where Jewish delis still thrive. The old-school Jewish delicatessen is a dying breed in the city. But the suburbs have a healthy roster of delis that are still going strong, serving up matzo ball comfort and corned beef specials to locals that prize them as all-purpose, affordable neighborhood restaurants where homemade flavors are still the norm. Here are some of my favorites.
Photography by David Swanson / Staff Photographer
Thursday, October 19, 2017
‍
‍
Mapping the best delis in Philly's suburbs​
‍
‍‍‍‍
Superior
Rare, sets regional dining standards.
‍‍‍
Excellent
Special, excels in most every category of the dining experience.
‍‍
Very Good
Interesting, with above-average food.
‍
Hit-or-miss
Too inconsistent for a strong recommendation.
‍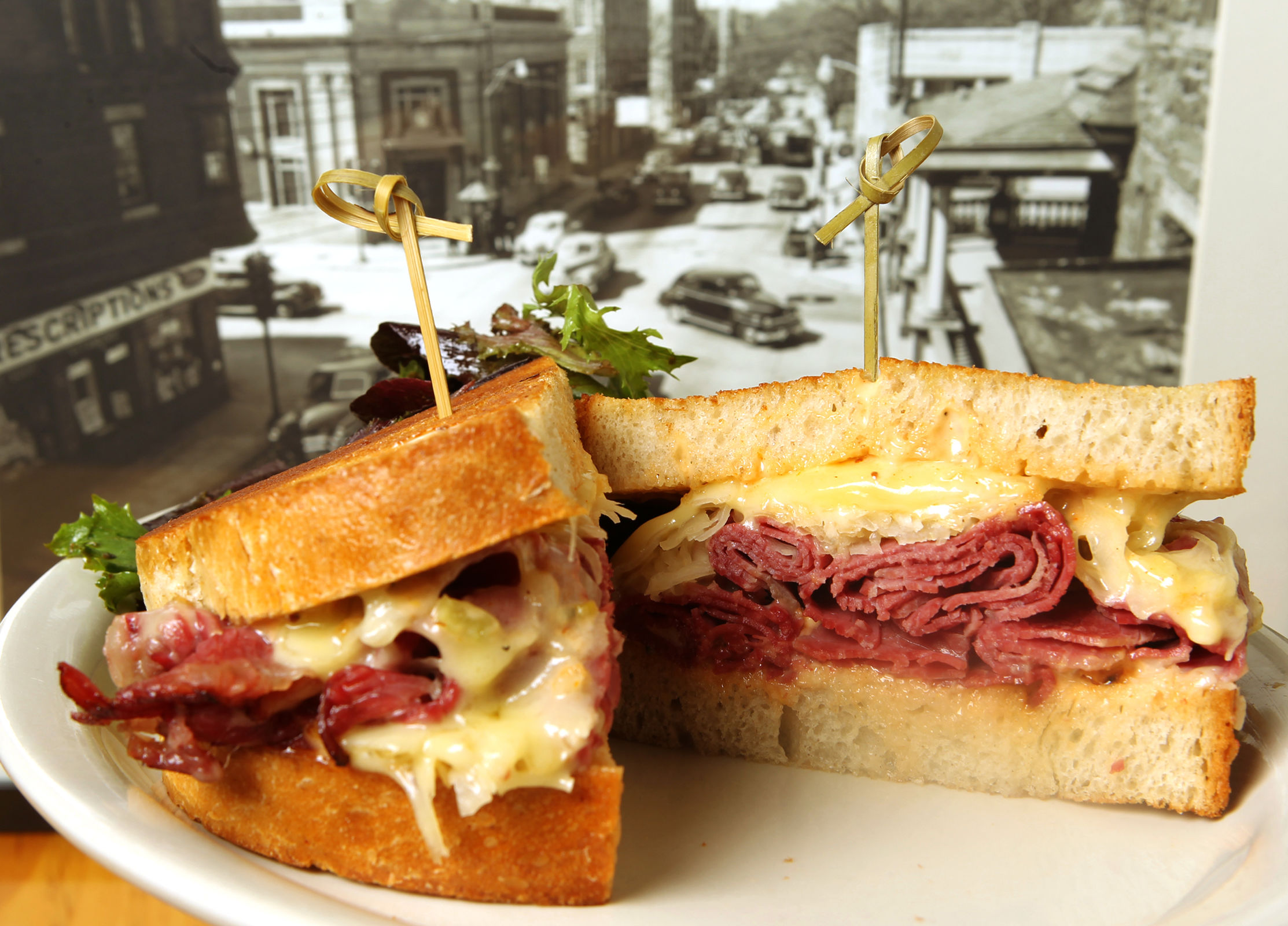 Avenue Deli
This Jewish-Italian deli mash-up is more than just a fun concept that fuses a Reuben into an arancini. It strikes an ambitious spark for a new generation of scratch-cooking delis whose best flavors are made in-house, with house-cured corned beef and smoked turkey, moist Jewish apple cake and hearty breakfasts. A recent visit showed fewer Italian-fusion flavors, but still a focus on homey creativity, including a pastrami spice-roasted chicken sandwich and a lovely tomato-goat cheese tart that struck the perfect tone of casual comfort for brunch after visiting Lansdowne's lively farmers market.Hopefully it remains steady despite a arecent change of ownership.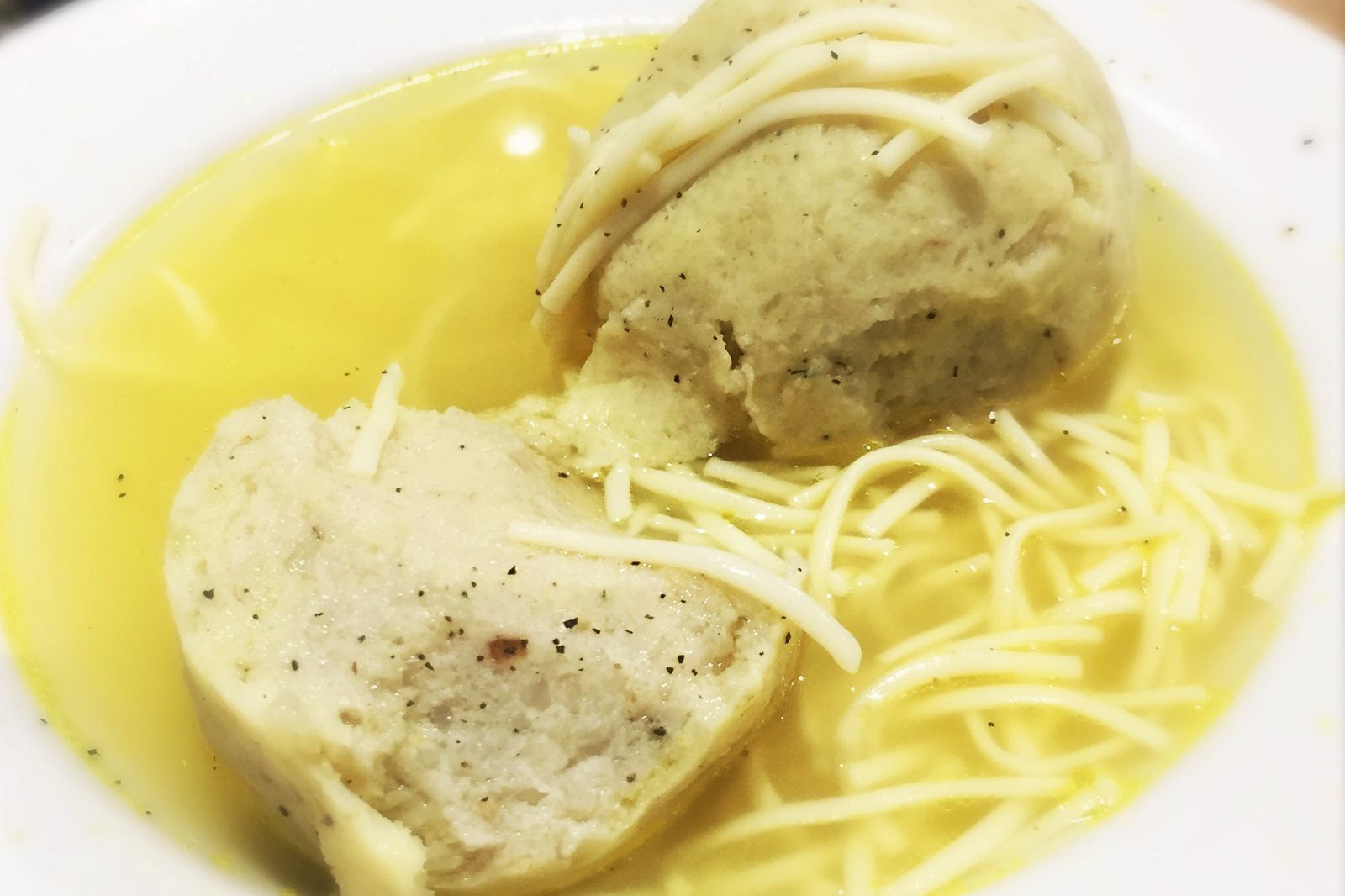 Ben & Irv's
1962 County Line Rd., Huntingdon Valley, 215-355-2000,
visit website
Price: $-$$
It's hard to argue with the long lines that queue up on weekends, brush up on their Yiddish from the wall posters (don't eat like a "Chazar!"), and linger over a feast of smoked fish and well-schmeared bagels. I was less impressed by the Reuben, a sloppily built open-face mess. But the matzo ball soup? Oy! With golden beads of chicken fat glistening atop its natural broth and a matzo ball that was the perfect balance of firmness and fluff, it is easily one of my favorites.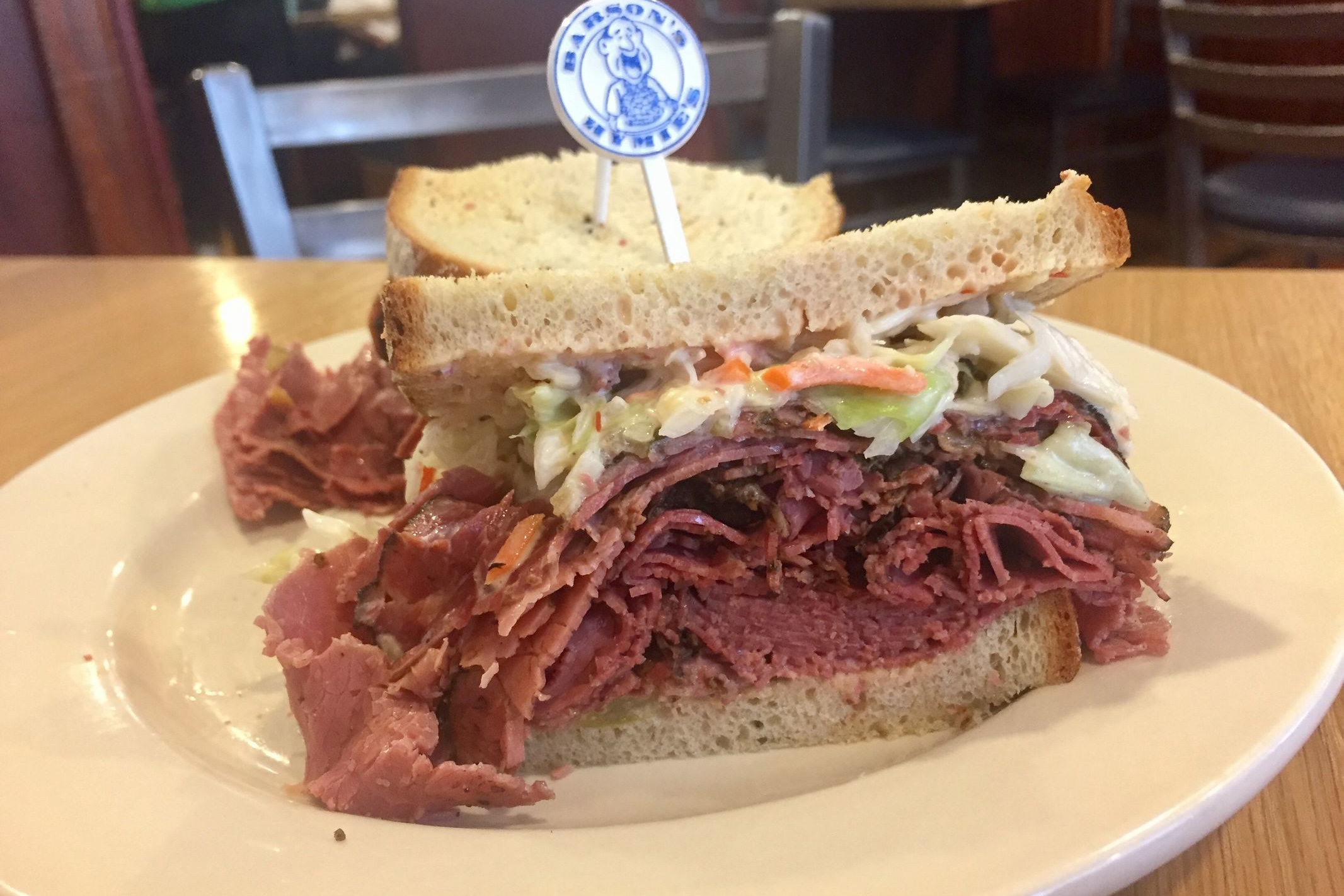 Hymie's
When it comes to cross-street rivalries, the Main Line duo of Hymie's and Murray's have attracted loyalists on either side of Montgomery Avenue for decades. After a recent doubleheader taste-off lunch, however, I landed decidedly in Hymie's camp. The matzo ball soup, amped-up with a "mishmash" of kreplach, bow ties and rice, had a soulful natural broth flavor. The pickle bar was abundant. And most importantly, the house-made corned beef was superbly tender and full of flavor. As with all good delis, Hymie's is clearly a neighborhood hub that serves affordable, made-from-scratch takes on a wide menu of comfort foods, from wraps to smoked fish to huge salads and hearty all-day breakfasts. But it's that corned beef I'd return for, especially paired with the equally good and peppery pastrami for a "Shmoozer" combo layered with coleslaw over fresh and crusty rye.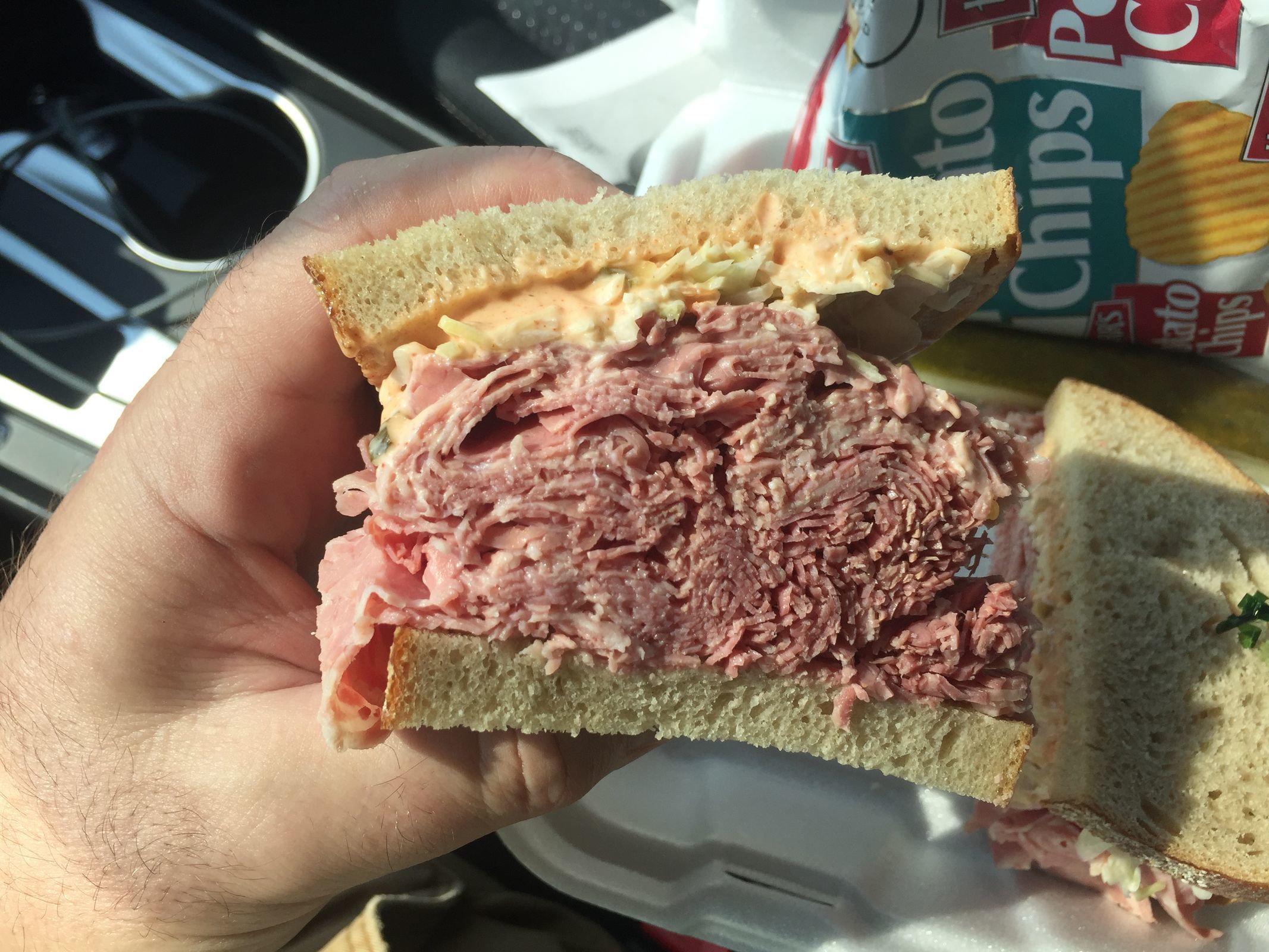 Moish & Itzy's Deli
"Get the whitefish salad," whispered a longtime regular customer beside me at the counter of Moish & Itzy's. And while the other standards I sampled at this bustling Langhorne strip-mall hub proved to be well above average — a very natural tasting broth for the matzo ball soup; a well-built stack of thinly sliced corn beef on vividly fresh rye for the special — it was absolutely that whitefish, a perfectly whipped balance of smoke and creamy mayo sweetness, that lingers in my mind. Easily some of the region's best.
Pumpernick's Deli
The standards are solid enough at this northern outpost for a deli fix, from the fresh turkey special to a grilled corned beef Rachel (with coleslaw instead of kraut) that was hard to stop eating, despite the fact the meat was sliced far thinner than I prefer. The standout flavors here were the crispy-edged potato pancakes — the centers a nice blend of pureed and chunky textures — and a mushroom barley soup flecked with tiny bits of carrot that remind why that hearty soup is often a sleeper hit. Also, since when did delis start serving craft beer? Pastrami tastes better washed down with Golden Monkey.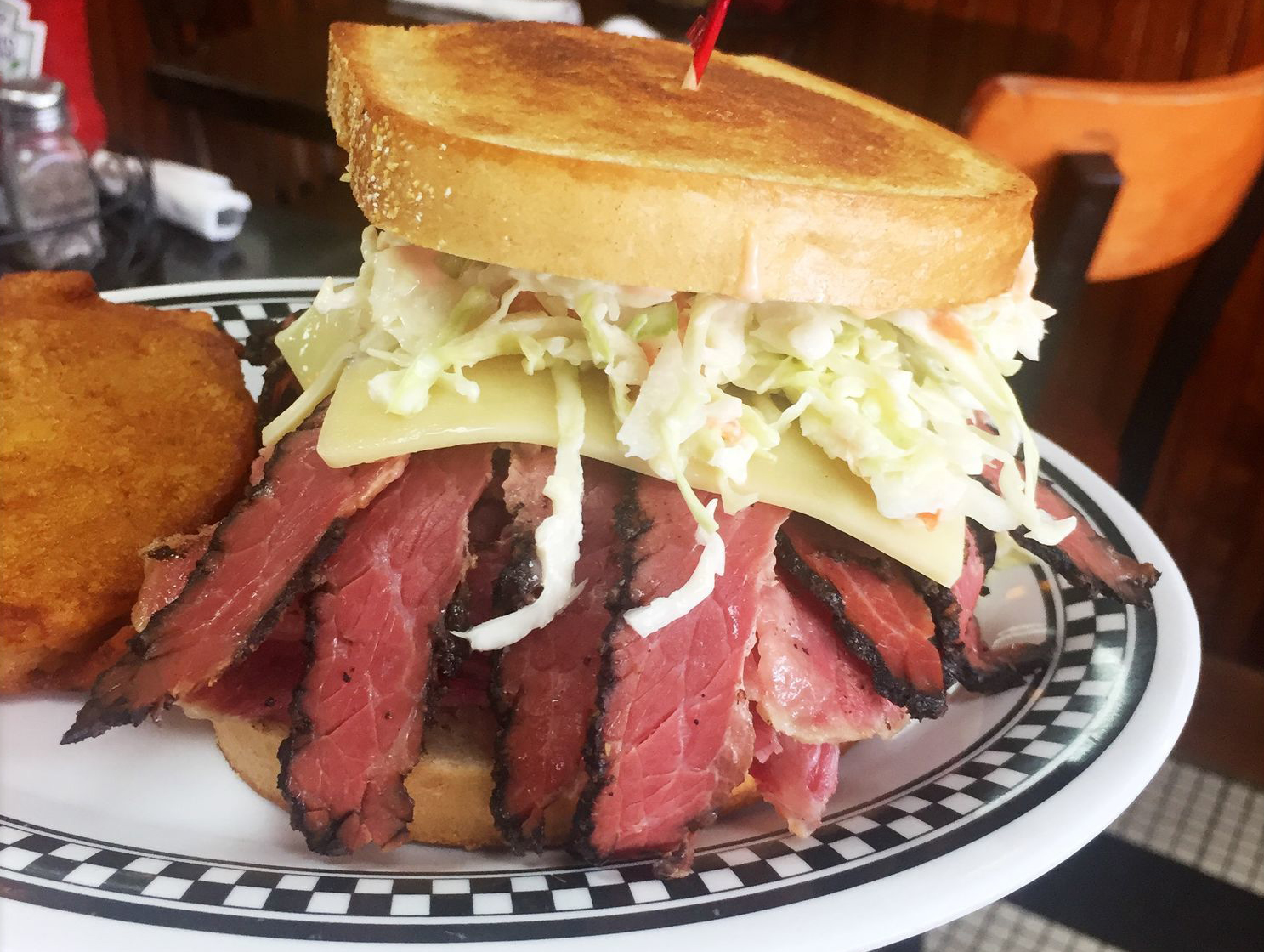 The Kibitz Room
It's a good thing the Katz JCC gym is just down the road, because I could eat my weight's worth of creamy blintzes and steamy corned beef at this South Jersey standby. For my money, nobody (outside of Famous 4th Street Deli) brings the New York-style deli savor quite like Kibitz, from the comfort soups, to the grilled rye bread sandwiches piled high with pepper-edged pastrami, hot roast beef platters and homey entrées (stuffed cabbage, chicken pot pie) to the bottomless pickle bar. The counter service-only setup is my biggest complaint.
‍
RESTAURANT CRITIC: CRAIG LABAN FOOD EDITOR: MAUREEN FITZGERALD PHOTOGRAPHY: DAVID SWANSON PRODUCTION & DESIGN: GARLAND POTTS VISUALS EDITOR: FRANK WIESE COPY CHIEF: ALISON SMITH INTERNS: ASHLEY GRAEF, THEA APPLEBAUM LICHT PHOTO EDITOR: MICHAEL MERCANTI