‍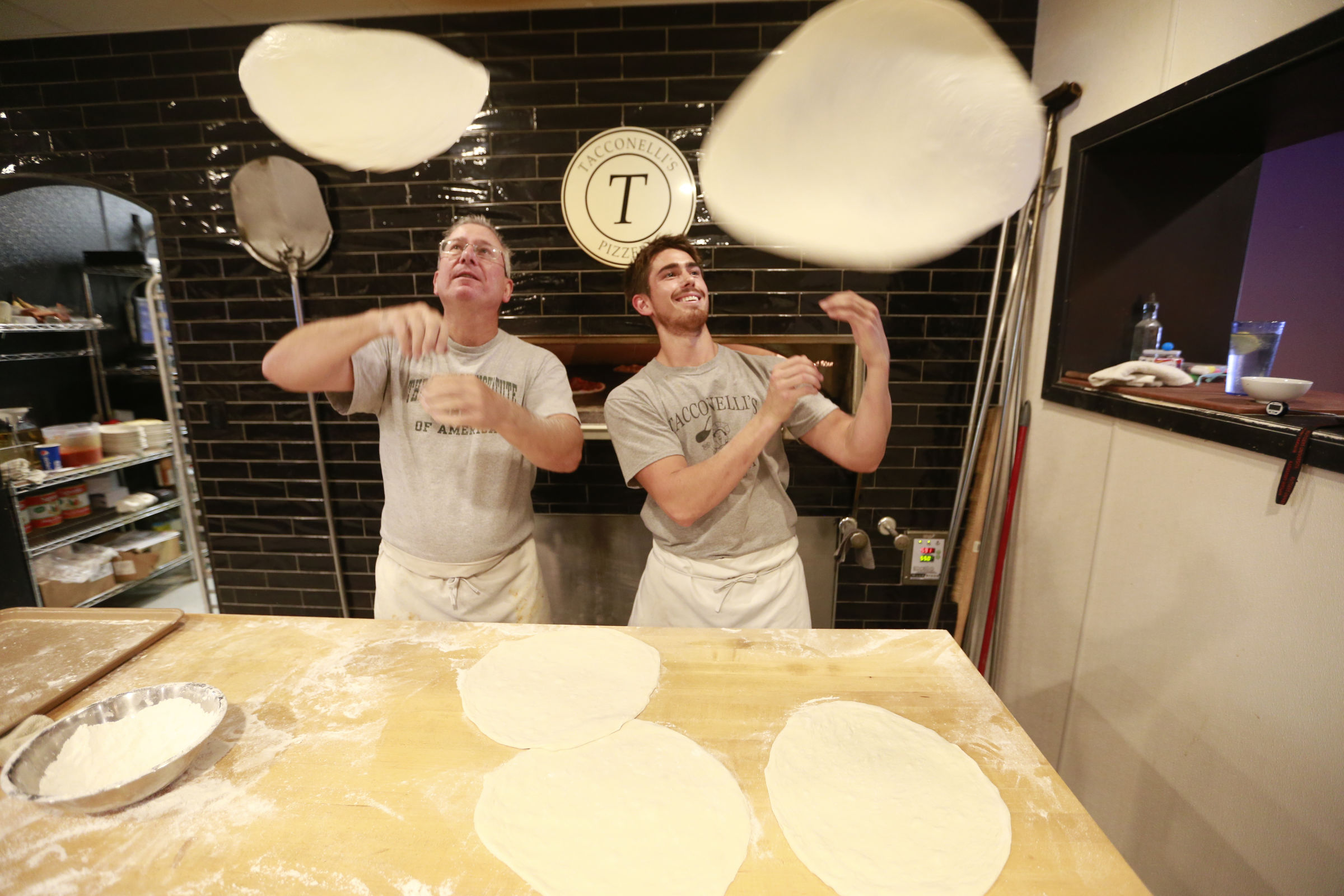 Craig LaBan's Best of the 'burbs
Top Pizza in Philly's suburbs​
The pizza revolution has come to the suburbs in a big way, from trendy wood-fired Neapolitans to crispy old-school rounds and classic tomato pie.
Photography by David Swanson / Staff Photographer
Thursday, October 19, 2017
‍
‍
Mapping the best pizza in Philly's suburbs​
‍
‍‍‍‍
Superior
Rare, sets regional dining standards.
‍‍‍
Excellent
Special, excels in most every category of the dining experience.
‍‍
Very Good
Interesting, with above-average food.
‍
Hit-or-miss
Too inconsistent for a strong recommendation.
‍
Angelo's Pizzeria
It's all about the crust — chewy, well-developed, tangy with a touch of sourdough — at this pizza shop in Haddonfield, so it's no surprise owner Danny DiGiampietro got his start as a South Philly bread guy who owned a bakery and married into the Sarcone family. I love the homey, heat-roasted edges of the breadier pan pizzas here, where fresh ingredients — house-made mozzarella, house-roasted peppers — elevate many of flavors on the crispy American-style round-pies, too, along with a finishing ping of Pecorino. Turns out DiGiampietro is also a great hot-sandwich guy. The "Tony Head," a cheesesteak named after a South Philly pal, stuffs quality rib-eye into an aromatic garlic bread roll that is now one of my favorite new fancy brigade steaks.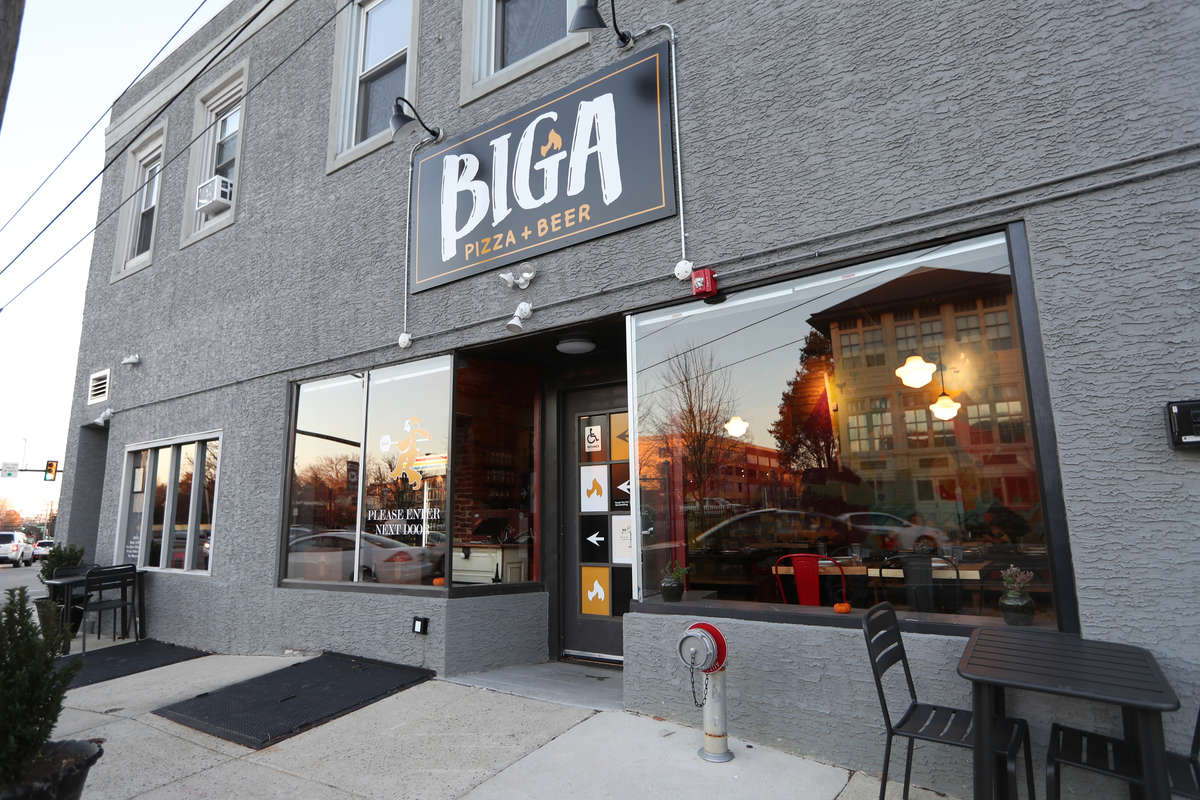 Biga
This laid-back cousin to Sean Weinberg's Restaurant Alba has brought wood-fired Neapolitan pizza and craft beer to a colorful Bryn Mawr corner space, where locals gather around communal tables to savor the heat-blistered pies, veg-forward small plates, and a limited but satisfying selection of moderately-sized entrées and pastas that are well-priced for the neighborhood. Try Da Bomb, Daytripper and "Pepe's" (for a clam pie!), but also the charred carrots, fried cauliflower, farro salad, rigatoni with chicken ragu and spaghetti alla chittara. A fridge stocked with 80 craft brews (plus six on draft) is an added draw for pizza-loving beer geeks.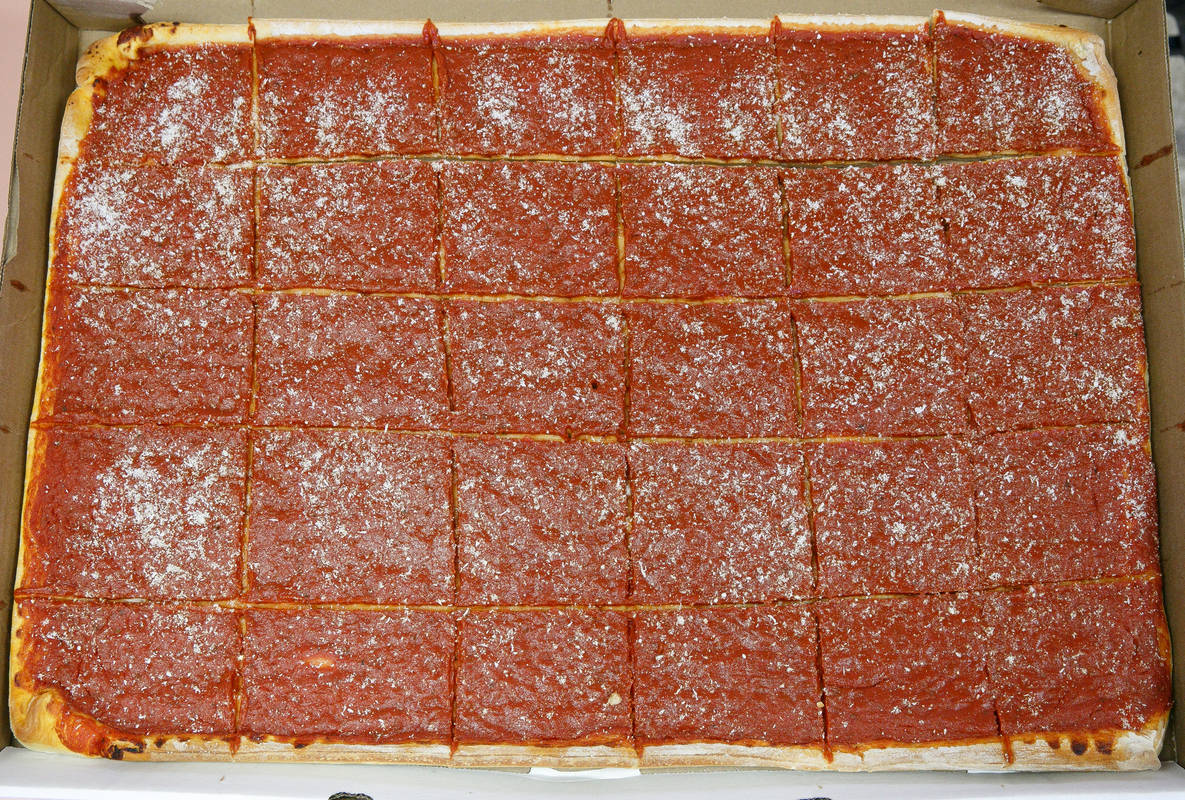 Corropolese Bakery & Deli
It might look like pizza, but this region's peculiar no-cheese variation on "tomato pie" is a beloved food group unto itself, a Sicilian-thick rectangle of pan-roasted dough smeared with a thick layer of zesty tomato sauce, best eaten at room temp. I've had many fine renditions from suburban bakeries like Carlino's (with chunky, basil-laced sauce) and Conshohocken Bakery (a little sweet). But my tomato pie gold standard remains Corropolese Bakery: the fully pureed sauce and springy crust meld at the center to form a ribbon of dough thoroughly soaked with tomato that adds extra zing to each bite.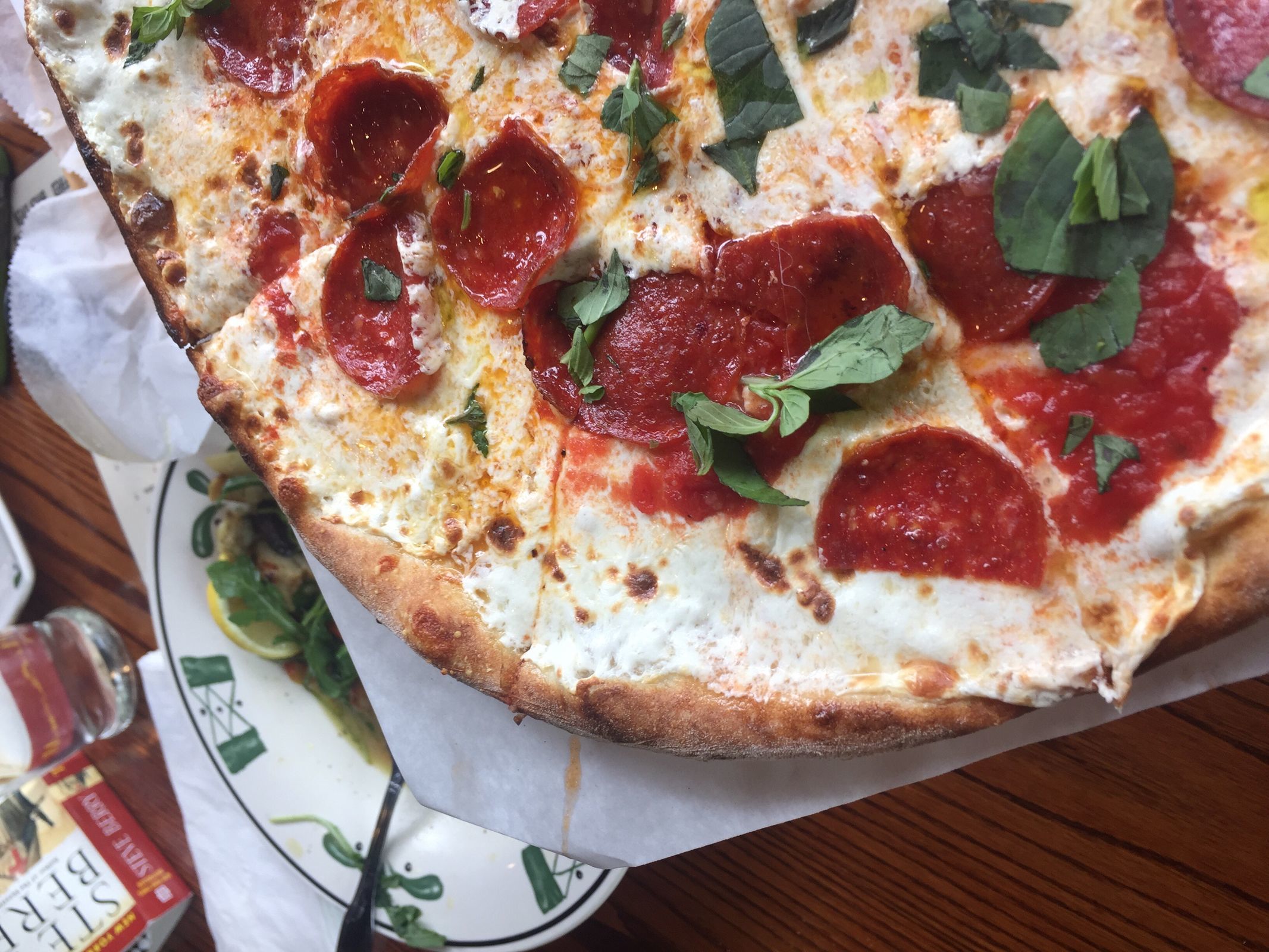 Pizzeria Mannino's
This casual branch of upscale Mannino's Cucina Italiano brings a gorgeously tiled wood-fired Neapolitan pizza oven to Pitman's reviving South Broadway strip. The sweetness of house-made mozzarella distinguishes these pies, but the crispy crust and toppings were bold, too. Try the short rib-long hot combo. Big salads and the wood-roasted seafood antipasti — ours brought huge scallops tangled-up in greens — make for a satisfying starter.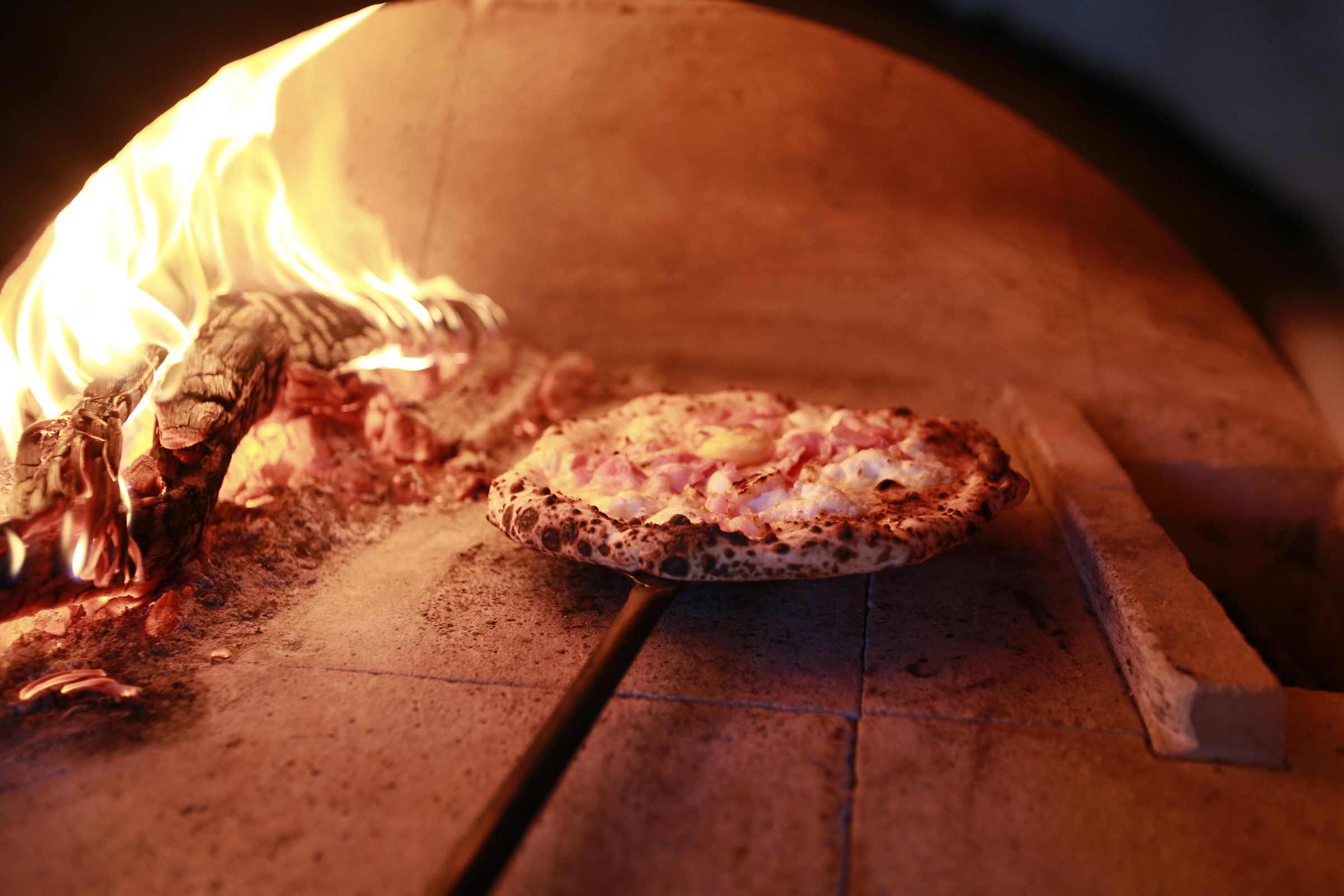 Spuntino
It may look like just a five-seat counter inside a market place gallery of stores in the downtown. But grab one of those stools and watch the Carollo brothers, Roberto and Salvatore, work their 900-degree wood-fired oven to turn-out some of the best Neapolitan-style pies—heat-blistered and puffy-crusted—in 90 seconds flat. Of course, their slow-rise 72-hour fermentation process is a big part of what makes their pizzas so flavorful, but so are the toppings, like a "Capricciosa" version of a Quattro Stagione that blends cooked ham, artichoke hearts and mushrooms, or the crowd favorite Carbonara white pie topped with Pecorino, sliced pancetta, mozzarella and a cracked egg. There are simple fresh salads (try the shaved fennel) to compliment the minimalist menu, plus a dining room annex for more seating. But now I'm motivated to try their larger location in Northern Liberties, where they churn their own pistachio and basil gelati.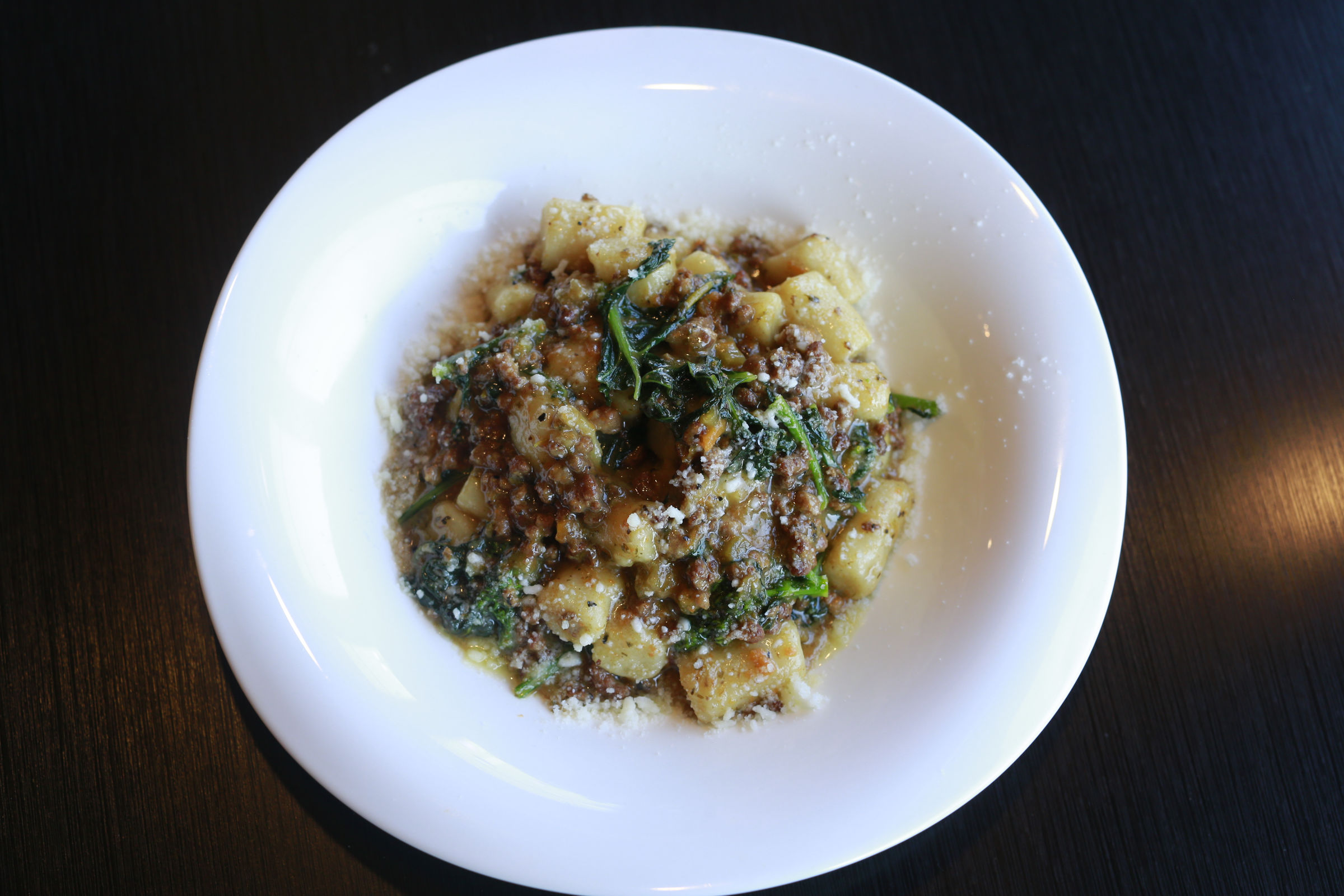 Tacconelli's Pizzeria
It can be hard to keep track of who's who in the legendary Tacconelli's Pizza Universe, spread between now squabbling family factions in Port Richmond, the Navy Yard, and South Jersey. They all have virtues. But it's the outpost in Maple Shade from fourth-generation pizza scion Vince Tacconelli, 54, that has been my preference for a destination pie. No one has to reserve dough in advance. The spacious dining room is comfortable for a big group. And the pizzas still have that trademark Tacconelli's well-done crunch — despite the fact they're cooked in modern hearths rather than the 13-foot-deep brick oven cave of Port Richmond. The signature white pies and spicy marinara-sauced pizzas (try it with sausage and sweet peppers) still have that special something — boosted lately with cloud spots of house mozzarella.

What's really begun to distinguish this location, though, is the growth of its once-limited menu. That's due in part to the emergence of the next Tacconelli's generation, Vince's 25-year-old son, Vince Jr., who's put his C.I.A. training to good use and created a series of affordable but excellent housemade pastas, like the gnocchi with tender pork ragu and a snappy bucatini with pesto. So now this renowned destination for special-occasion pizza has grown-up into neighborhood Italian restaurant I could visit every week.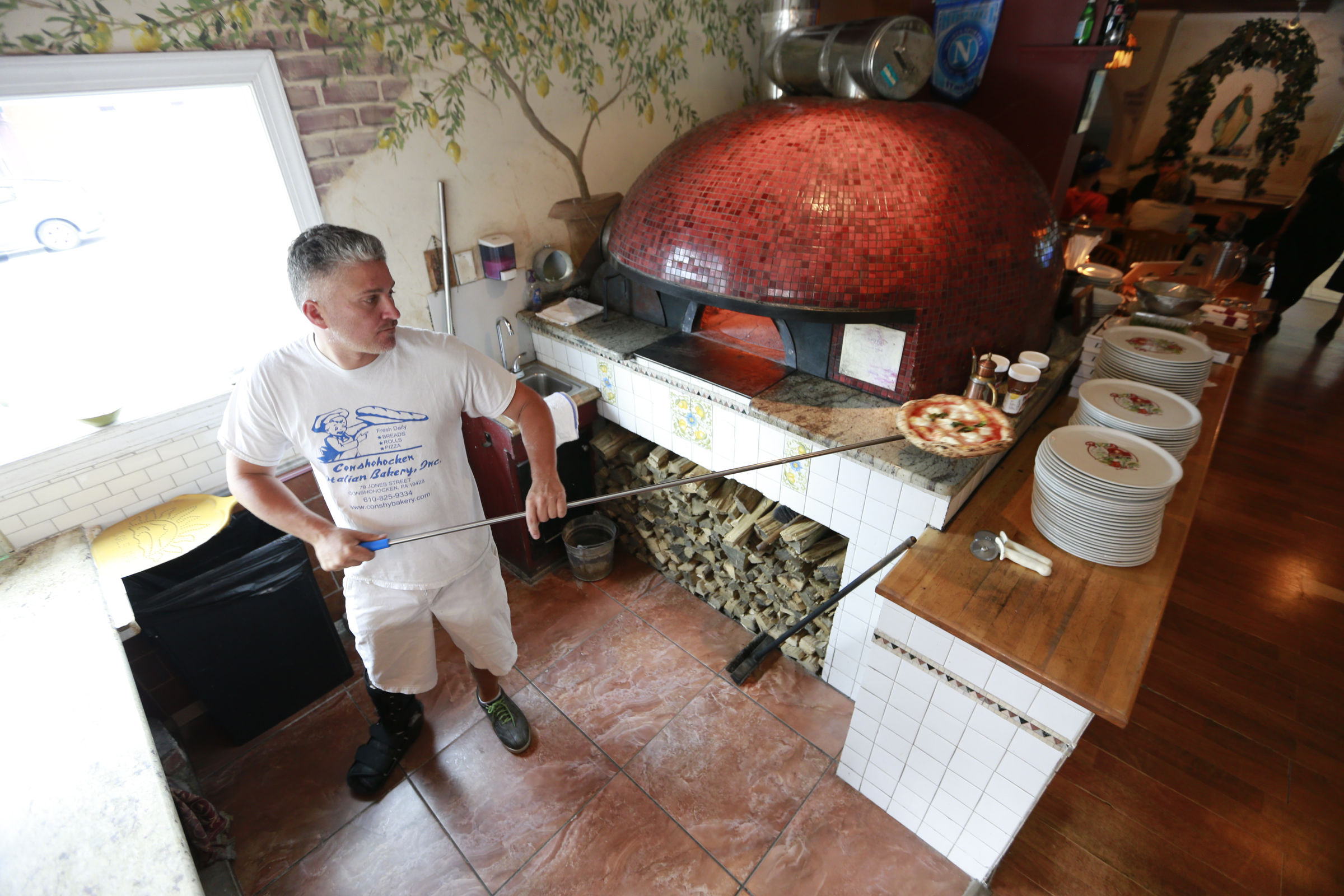 In a world that rewards multitasking, Frank Nattle is single-minded. And his quest — for the perfect Neapolitan pizza — has long been one of the best reasons to visit Phoenixville. Don't get overly complicated with toppings. The pizza you need to know (and, lately, a steal at $10 for lunch) is just one: the Regina, a Margherita made with buffalo mozzarella, a sunburst of San Marzano sauce, and aromatic basil. True to the Neapolitan style, the crust puffs quickly and blisters from the 1,000-degree heat burst of a fresh log tossed in the oven, and the center remains soft and soupy ("almost rare, like a marshmallow," says Nattle.) So try it with a knife and fork, Italian-style, and savor the roasty chew of the crust, the creamy cheese and bright fresh sauce in one bite. The added bonus: Nattle recently expanded the minimalist menu to include some more homey salads and classic pastas, like the excellent spaghetti with cockle clams and cherry tomatoes we devoured in between bites of that stellar Regina.
‍
RESTAURANT CRITIC: CRAIG LABAN FOOD EDITOR: MAUREEN FITZGERALD PHOTOGRAPHY: DAVID SWANSON PRODUCTION & DESIGN: GARLAND POTTS VISUALS EDITOR: FRANK WIESE COPY CHIEF: ALISON SMITH INTERNS: ASHLEY GRAEF, THEA APPLEBAUM LICHT PHOTO EDITOR: MICHAEL MERCANTI