On the trail of Anthony Bourdain's New Jersey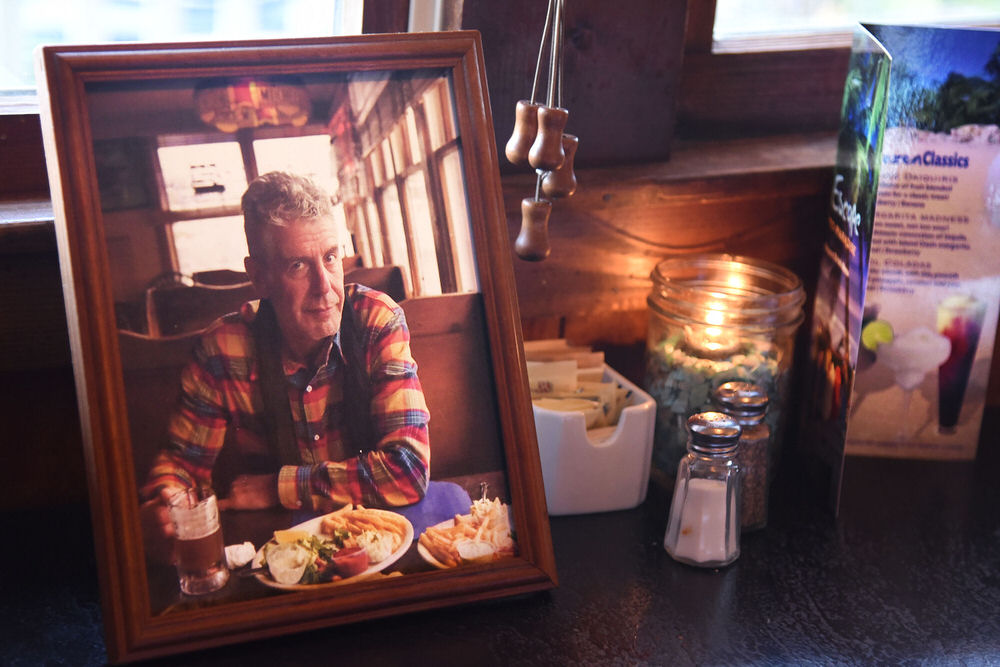 ‍
Reporting and photography by Tom Gralish
Friday, August 10, 2018
‍
‍
North Carolina has a Historic Barbecue Trail and New Hampshire offers an Ice Cream Trail (so does Bucks County). Portland has a Beer Trail, New York a Finger Lakes Cheese Trail and Louisiana's got their Bayou Bounty Trail. New Mexico has a Green Chile Cheeseburger Trail and Kentucky a Bourbon Trail.
Now New Jersey could be getting a food trail of its very own. Assemblyman Paul Moriarty (D., Camden) introduced legislation in June calling on the Division of Travel and Tourism to establish an official Anthony Bourdain Food Trail.
Bourdain, who died June 8, 2018, was a celebrity chef, author, and television personality — and a home-grown Jersey boy. The globe-trotting adventurer known for seeking exotic cuisine in far-flung places celebrated the food and culture of his home state in a 2015 episode of his Emmy award-winning CNN show Parts Unknown. "Oh enchanted land of my childhood," he said as the episode opened.
Stopping at Hiram's Roadstand in Fort Lee, Bourdain said, "I come here to feed my soul from the cultural wellspring that is New Jersey."
We went to see where his soul had been nourished.
‍
‍
Mapping Anthony Bourdain's New Jersey
‍
‍
Hiram's Roadstand
Fort Lee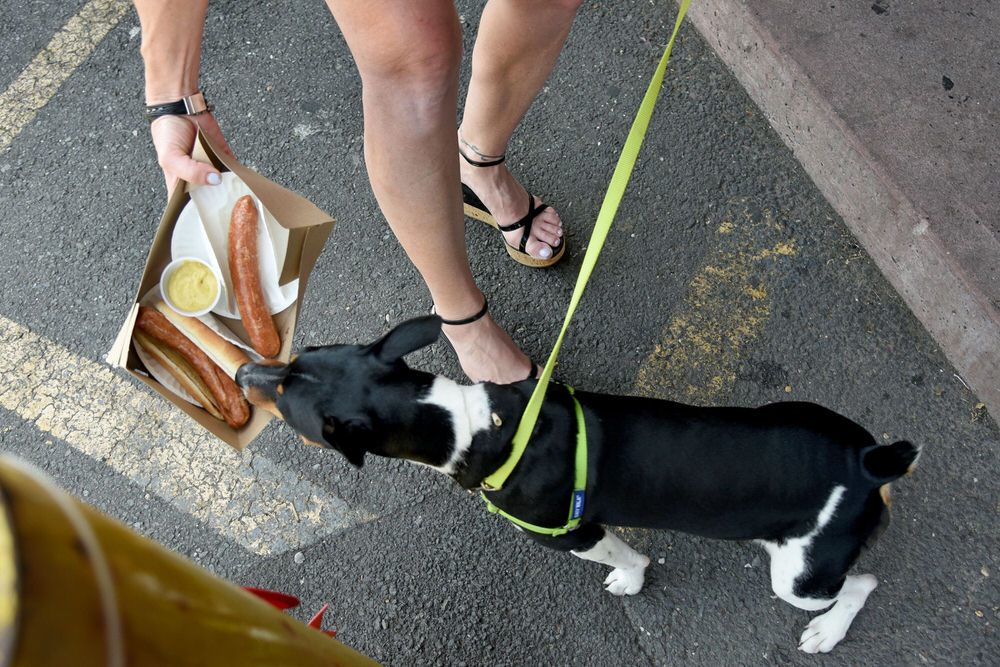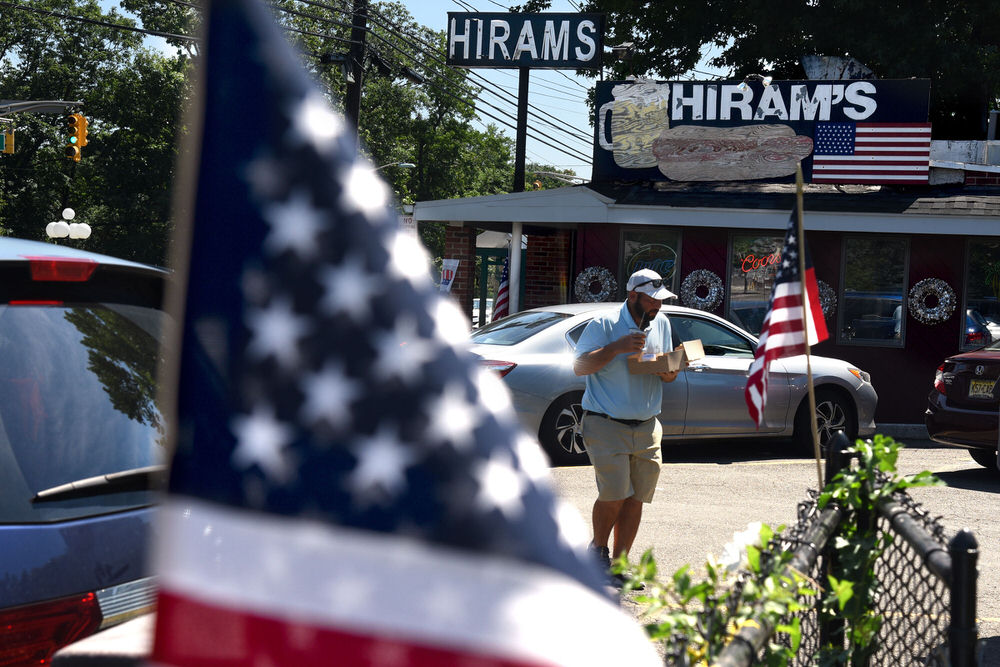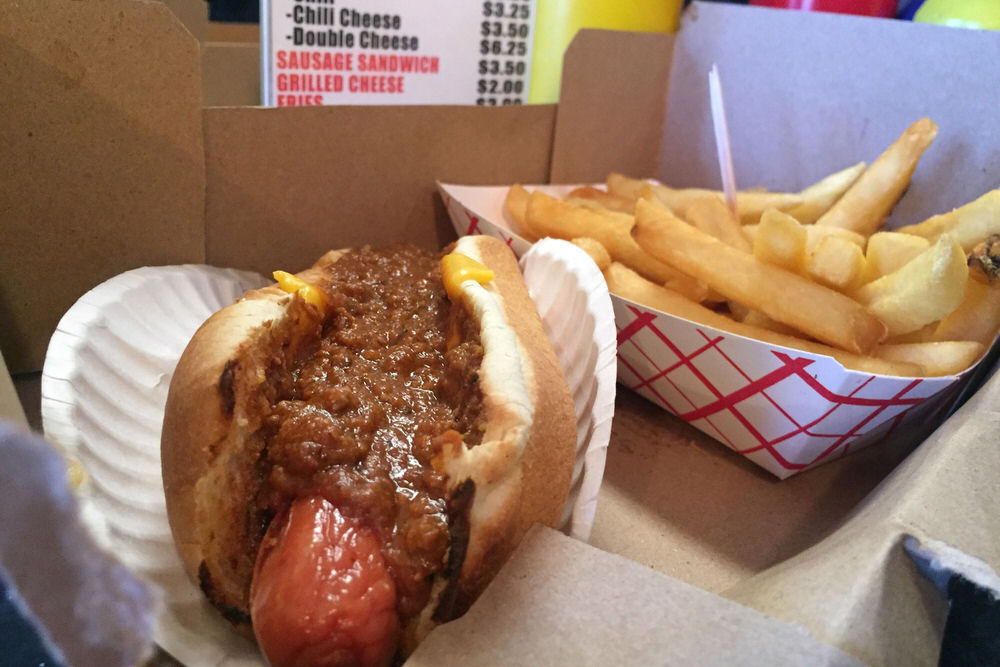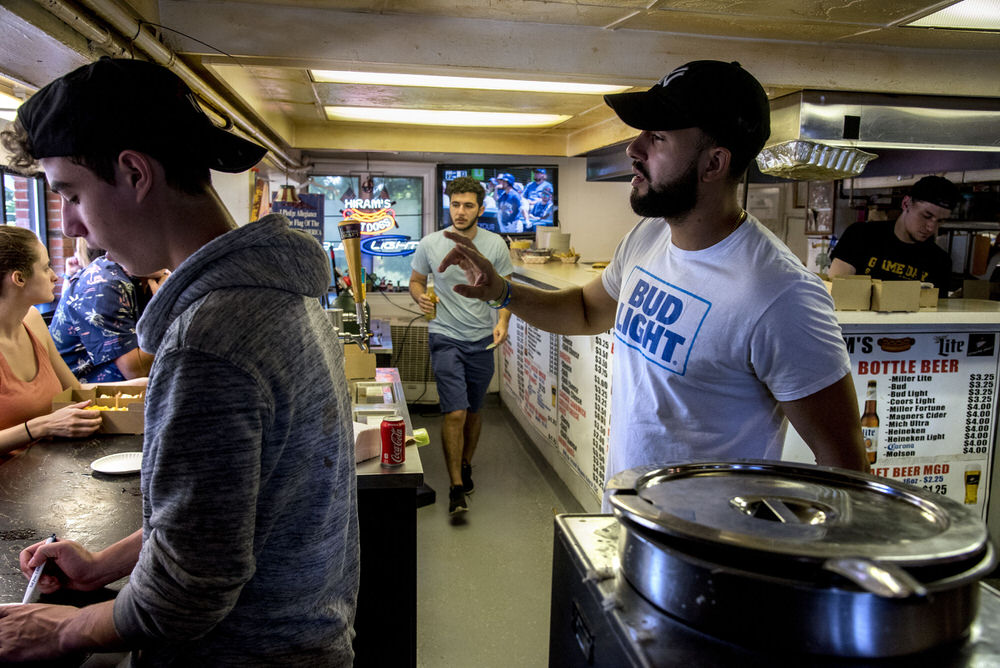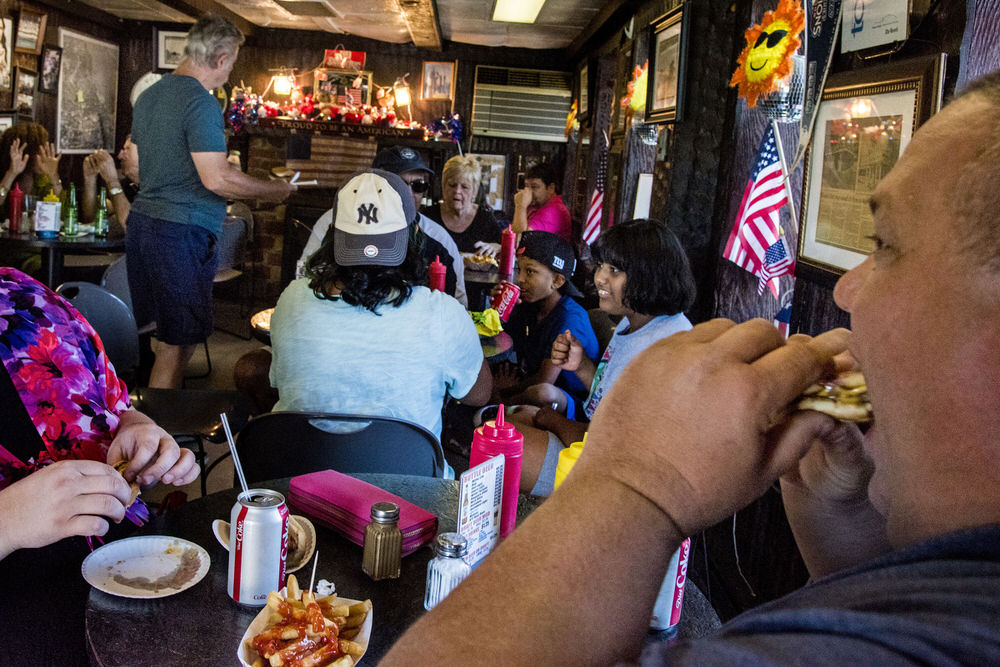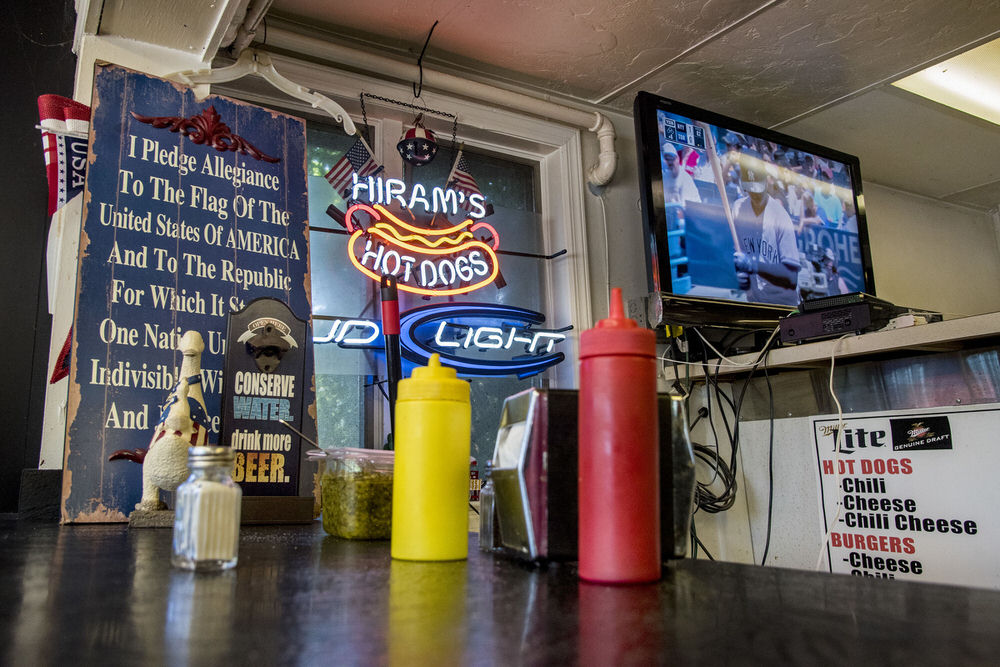 ‌
‌
1
of 6
"My happy place. Sometimes I just need that old-time flavor, you know?"
The roadside stand has been serving deep-fried hot dogs since 1932. Both inside and out, it looks like it hasn't changed much since Bourdain's father brought him and brother Christopher there in the 1950s. They grew up in nearby Leonia, Bergen County.
"I've convinced my daughter that these are the finest hot dogs in the land," Bourdain said on Parts Unknown. "There's not a lot of people in this world courageous enough to not change."
Bourdain's first TV visit to Hiram's was in 2005, for a New Jersey episode of No Reservations, his show on the Travel Channel.
Why did he keep coming back? Bourdain said: "It's the antidote to every other place."
Return to top ‌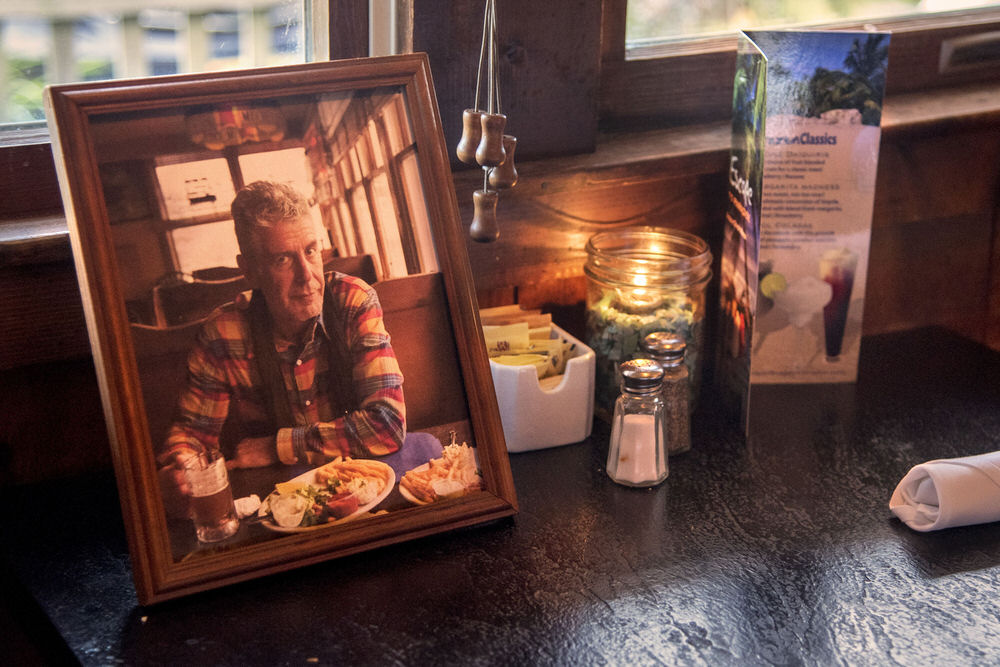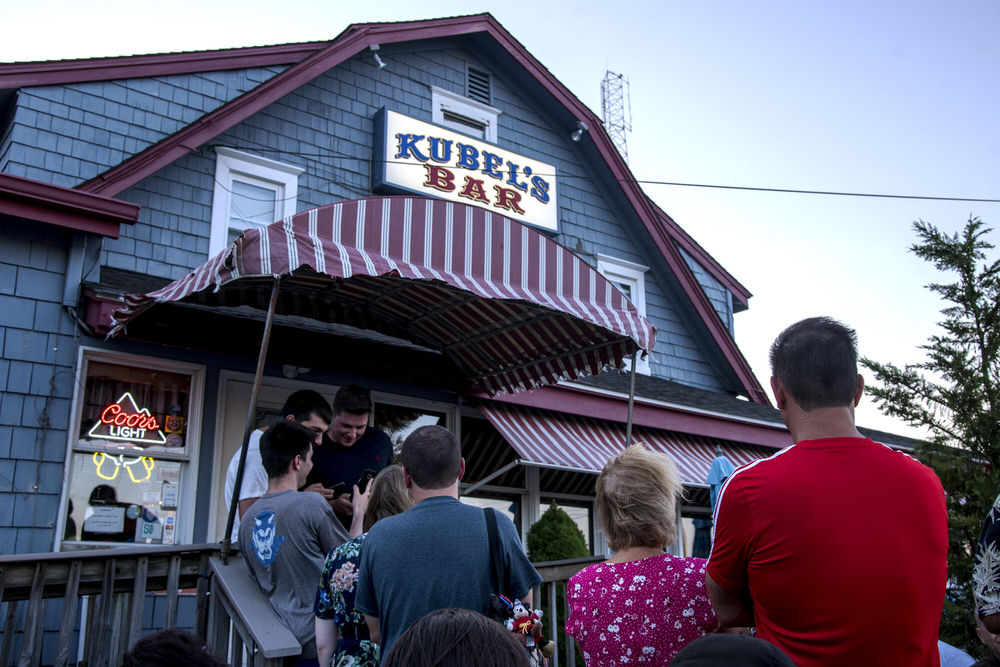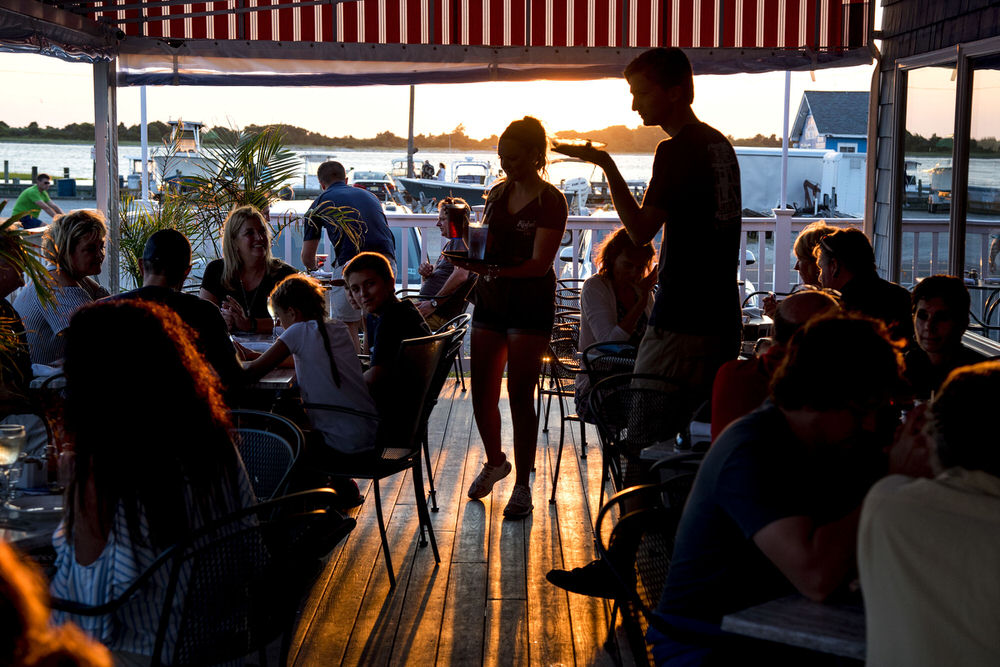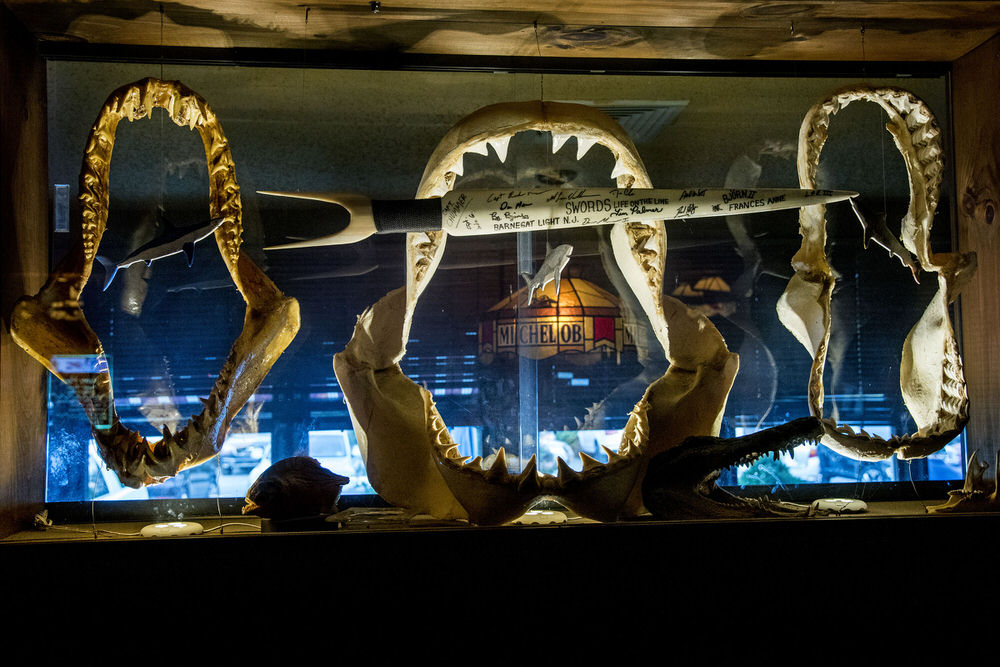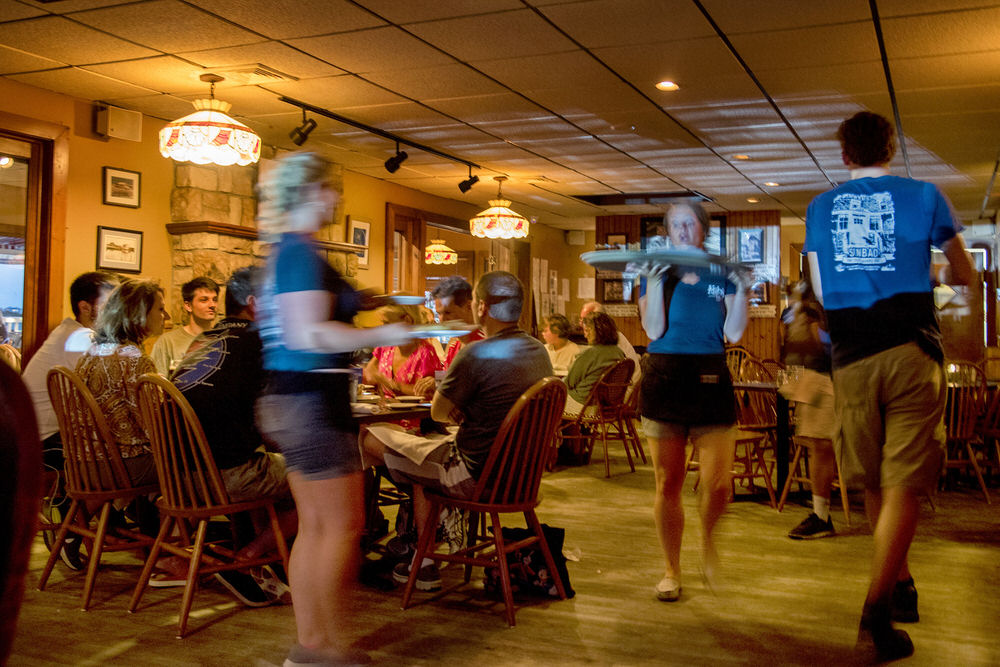 ‌
‌
1
of 5
"So far, so great. I'm happy."
Anthony Bourdain and his brother had the restaurant practically all to themselves as they sat in a booth one January day, recalling their childhoods at the Jersey Shore.
In a blog post he wrote back then about the show, Bourdain explained why he chose to record in the offseason. "It would be easy to make New Jersey look amazing if I concentrated on its farmland, its beaches, its parks and its finer restaurants. Easier still if we chose to film in summer. But I thought, let's shoot this show in WINTER. When New Jersey is supposedly at its grayest, most inhospitable, ugliest."
In the episode, he and his brother ate lots of clams: in chowder, as fried strips, and with drawn butter. "No matter where I find them now," Bourdain said, "they always bring me back here."
Of his childhood time on Long Beach Island, Bourdain said: "I was the bad one. I was up to every variety of criminal, antisocial behavior down here." He would hitch hike down to the southern end of the island, which even today has more restaurants, mini-golf courses, stores, ice-cream stands and hangouts.
"I remember this place with nothing but fondness," Bourdain said. "I mean, I can't remember a single bad memory here."
28 W Seventh St., Barnegat Light, N.J.; 609-494-8592
Visit website
Return to top ‌
Dock's Oyster House
Atlantic City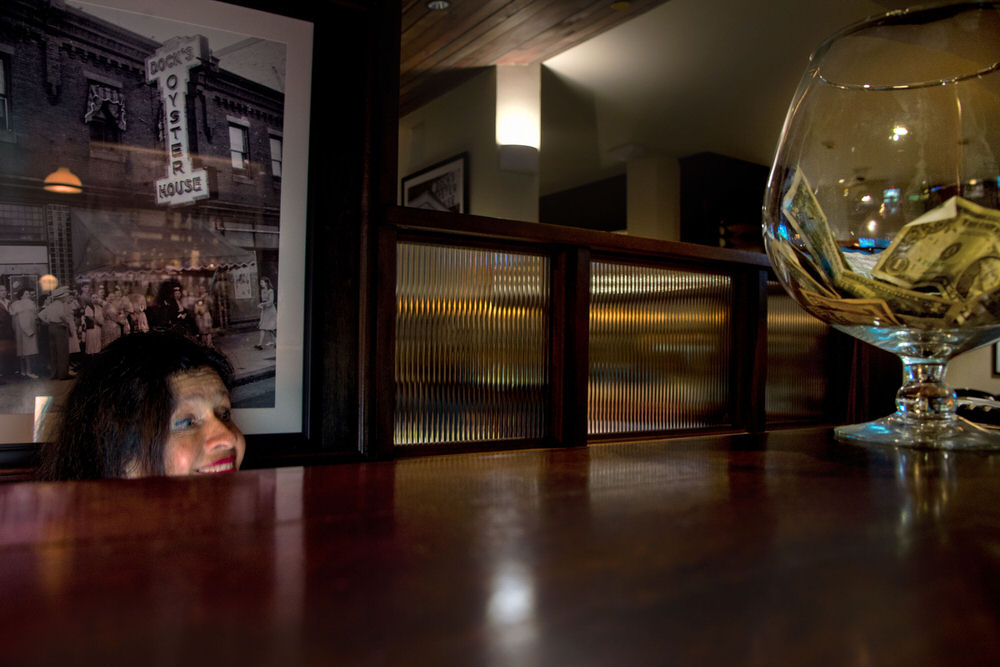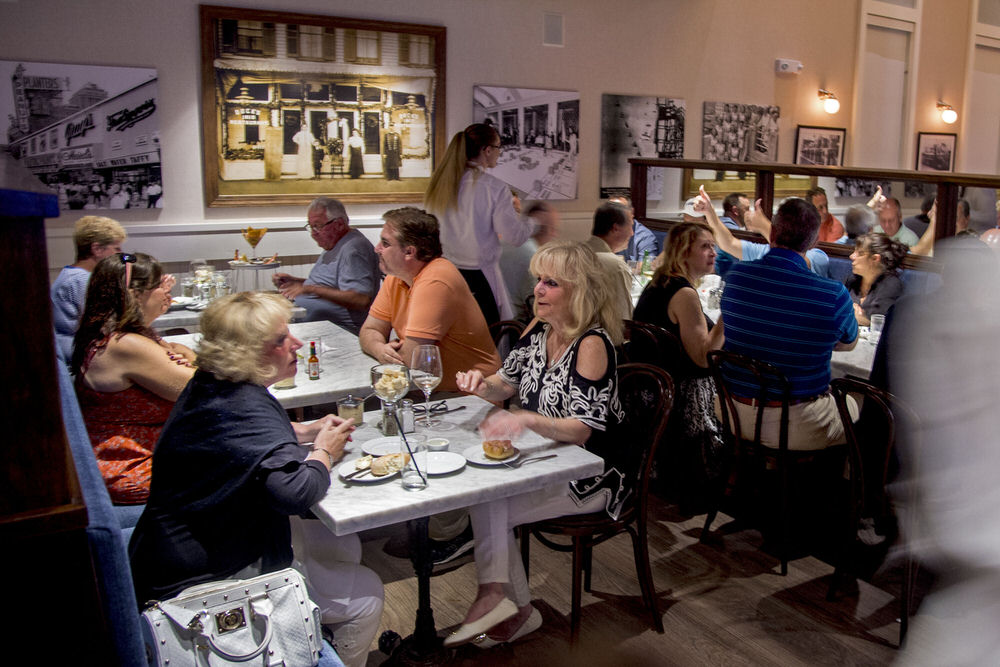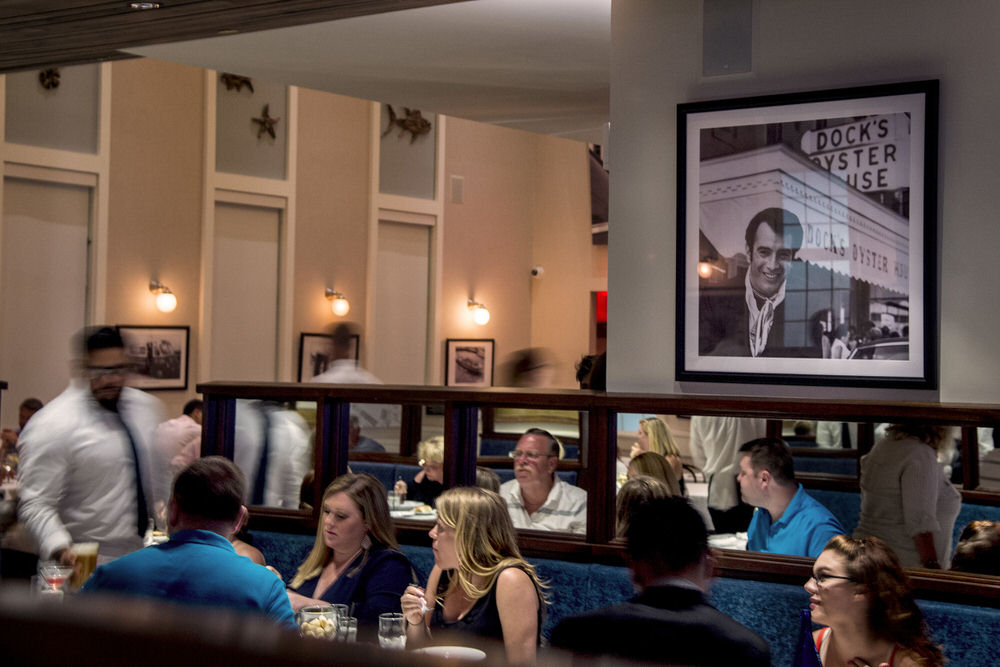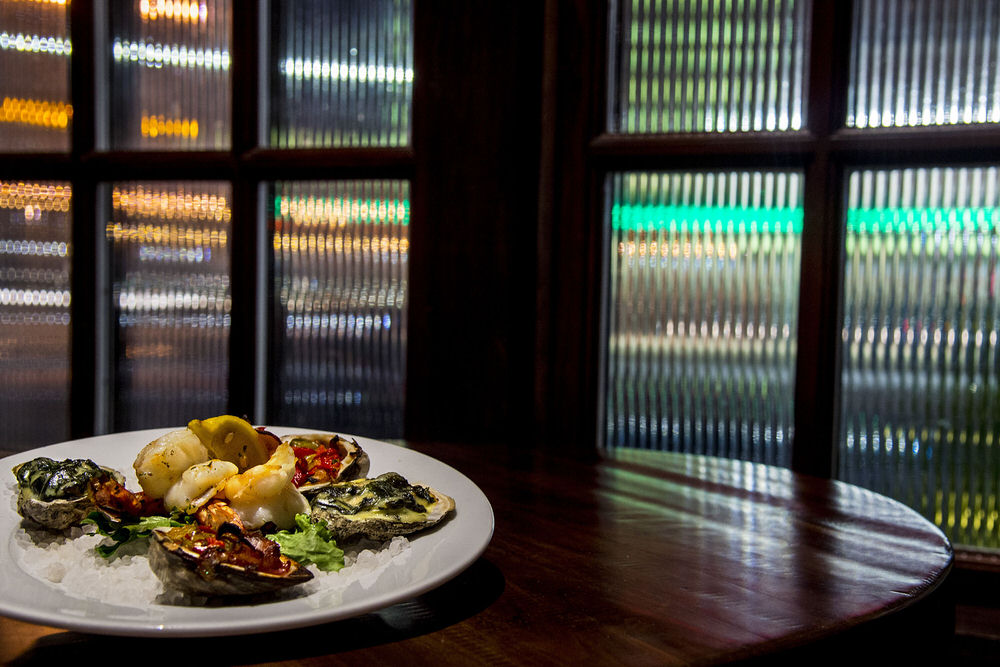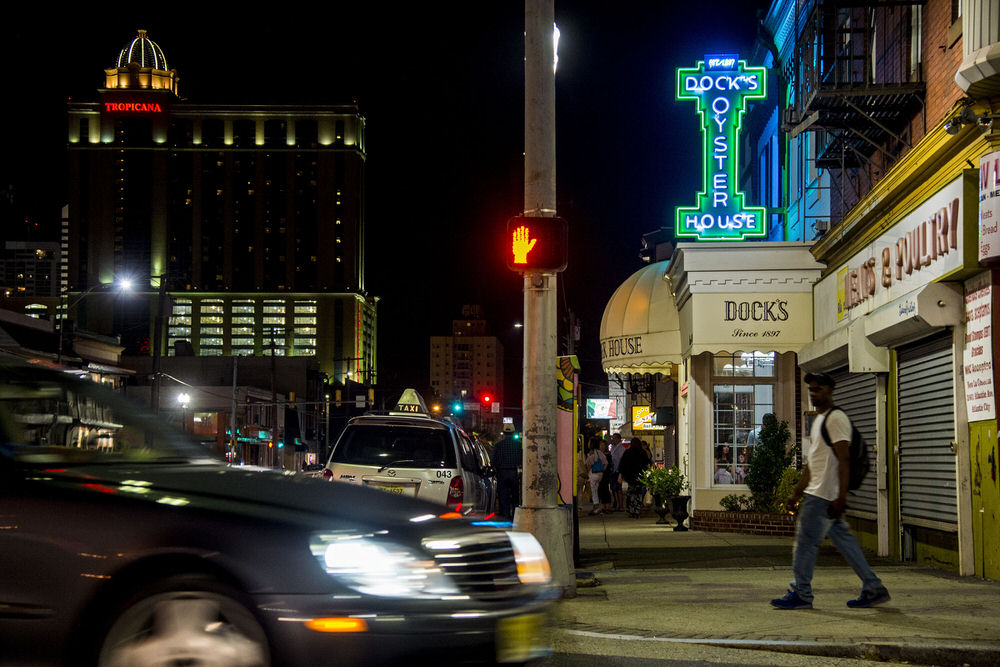 ‌
‌
1
of 5
"A symbol of what Atlantic City was and should be again, could be again."
In Atlantic City, there's Before Casinos, and then there's Dock's. An Atlantic City landmark, Dock's has been in business in Atlantic City since 1897. It has outlasted two world wars — with the Depression and Prohibition in between — and seen the city's downs and ups, and it's "still here, still great," Bourdain said.
While at Dock's, he dined on stuffed lobster and crab cakes with Brian Donohue, a former Star-Ledger reporter who does News 12 New Jersey's "Positively Jersey" segments. They discussed the start of the casino gambling era, political corruption and the city's struggle to come back. Donohue tweeted after Bourdain's death, "He nailed it. Because he and his crew worked hard and put in time to get the essence of the place and tell the story right. I then wholly trusted all his other work."
2405 Atlantic Ave., Atlantic City, N.J.; 609-345-0092
Visit website
Return to top ‌
The Knife & Fork Inn
Atlantic City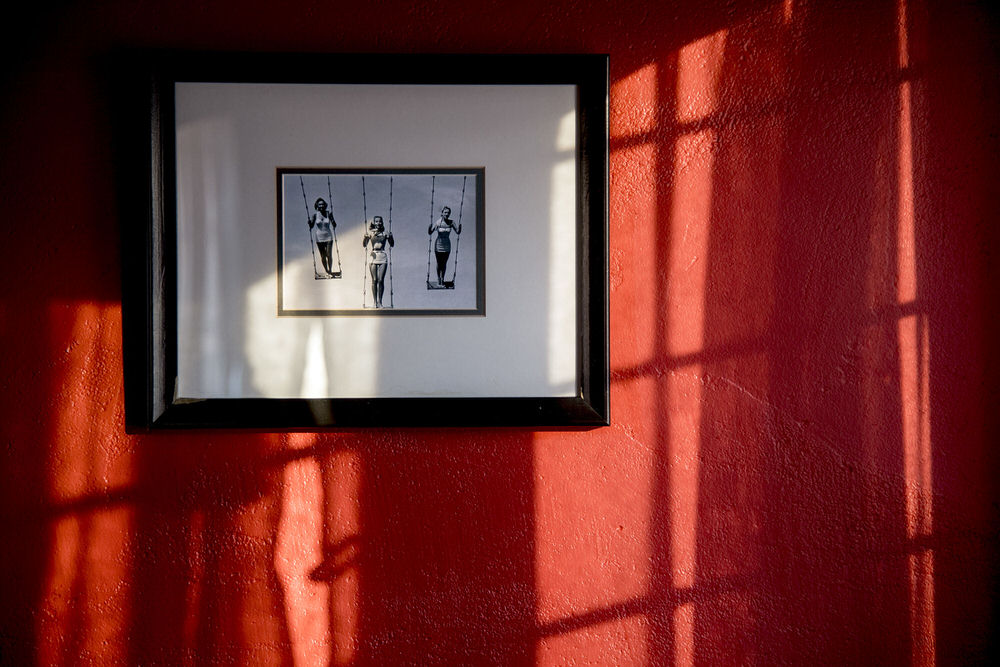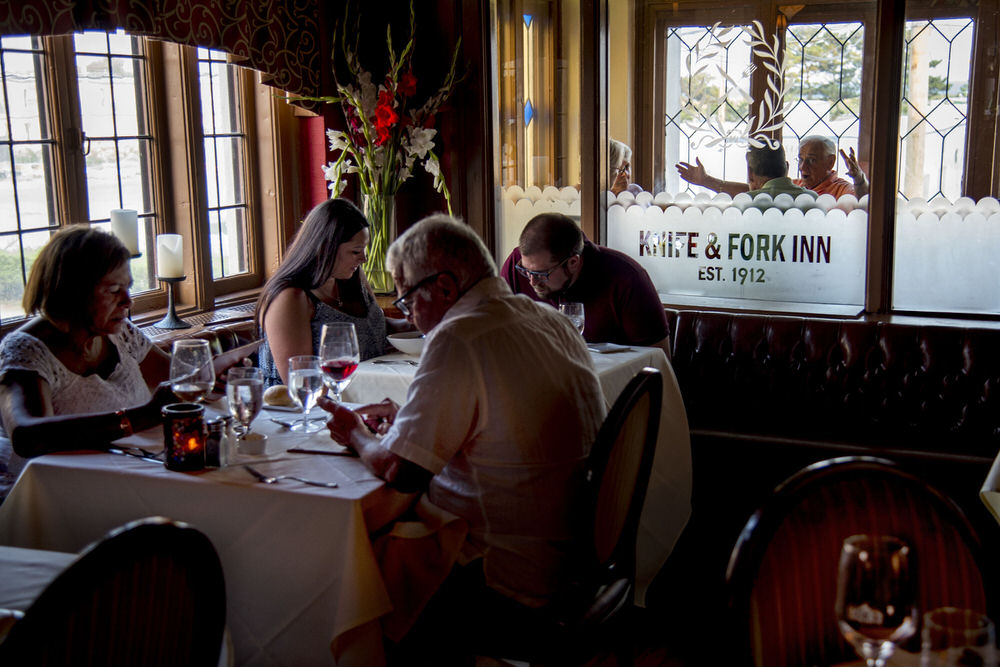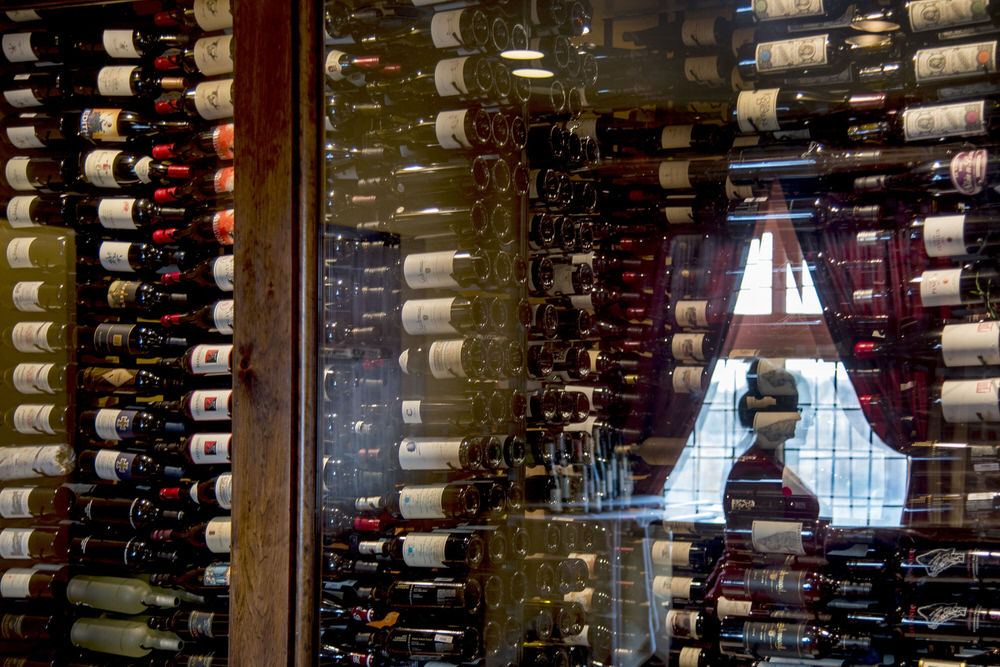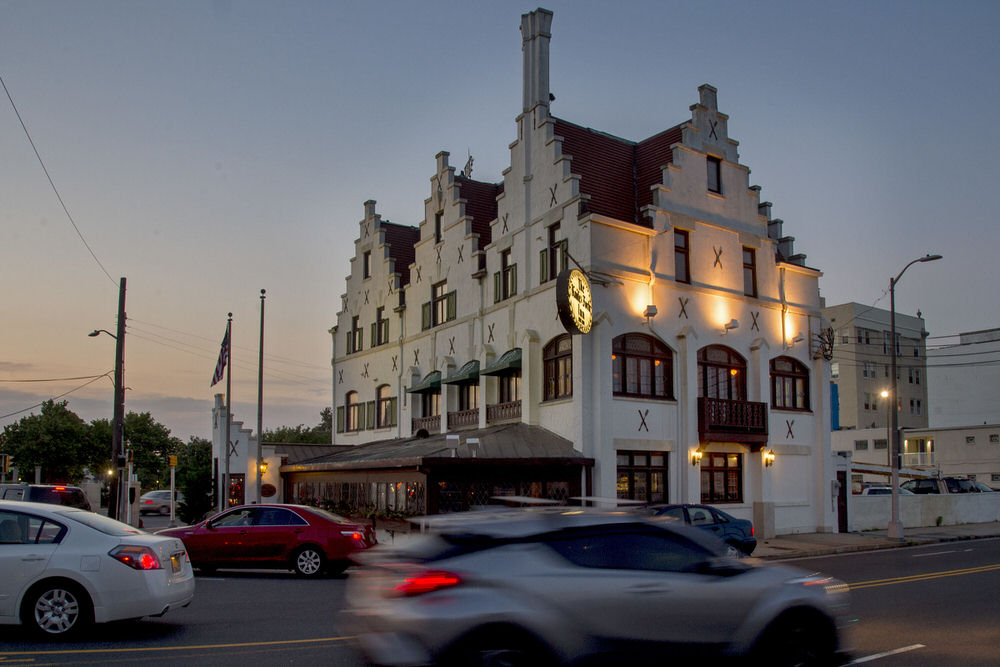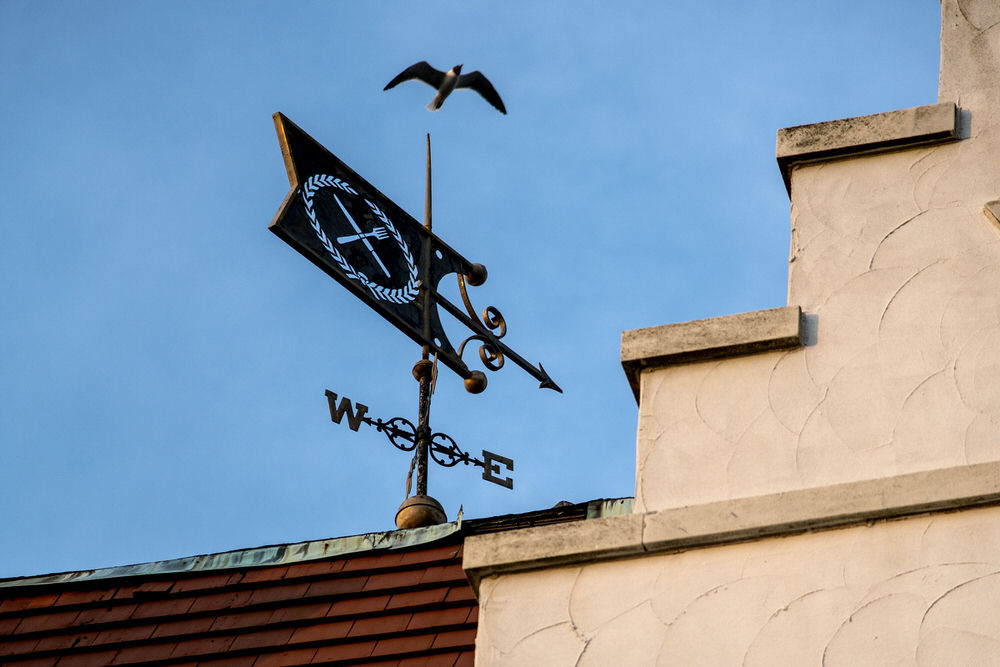 ‌
‌
1
of 5
"For very young people, particularly now, beautiful old things — a beautiful old restaurant with really great food — is much more interesting than a glass box with really good food."
At the Knife and Fork Inn, Bourdain dined with Atlantic City historian Vicki Gold Levi. (He had pretzel-crusted swordfish over lump crabmeat; she had pan-seared scallops.) Levi's father was the city's official photographer from 1939 to 1964, and the walls of the restaurant are decorated with dozens of his framed photos. Levi herself was Bess Myerson's page in 1945 when Myerson became Miss America. The pageant hosts the contestants every year in the Miss America Room.
In the white-table cloth dining establishment, Bourdain and Levi laughed about the "plastic dog crap," fake vomit and smoke powder he bought as a child at Boardwalk joke shops: "It was just something very sinister and forbidden. And my parents indulged me when I was here. It was a wonderland of juvenile delinquency."
The Knife and Fork was established in 1912 as a private men's drinking and dining club, but over the years, membership faded, and the club eventually was sold and converted into a public restaurant. Frank Sinatra and Bob Hope dined there, as did Burt Lancaster and Susan Sarandon's characters in the 1980 Louis Malle film Atlantic City. It closed in the '90s, but was bought by a member of the Dougherty family — owners of Atlantic City's other landmark restaurant, Dock's Oyster House — and completely renovated to recapture the look and feel of the Prohibition era.
Read our related coverage:
here
3600 Atlantic Ave., Atlantic City, N.J.; 609-344-1133
Visit website
Return to top ‌
James Salt Water Taffy
Atlantic City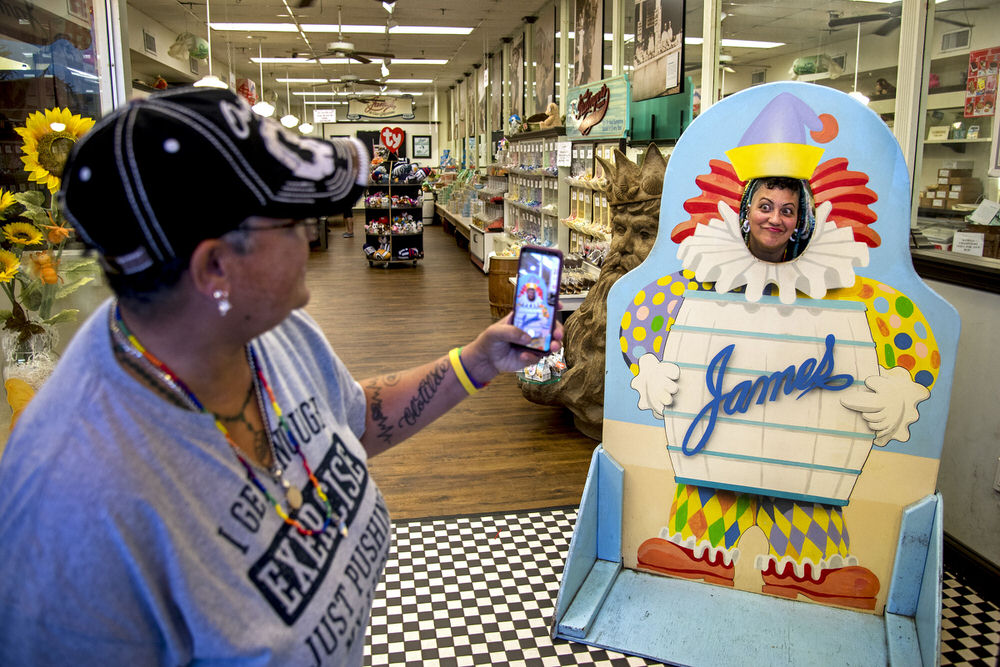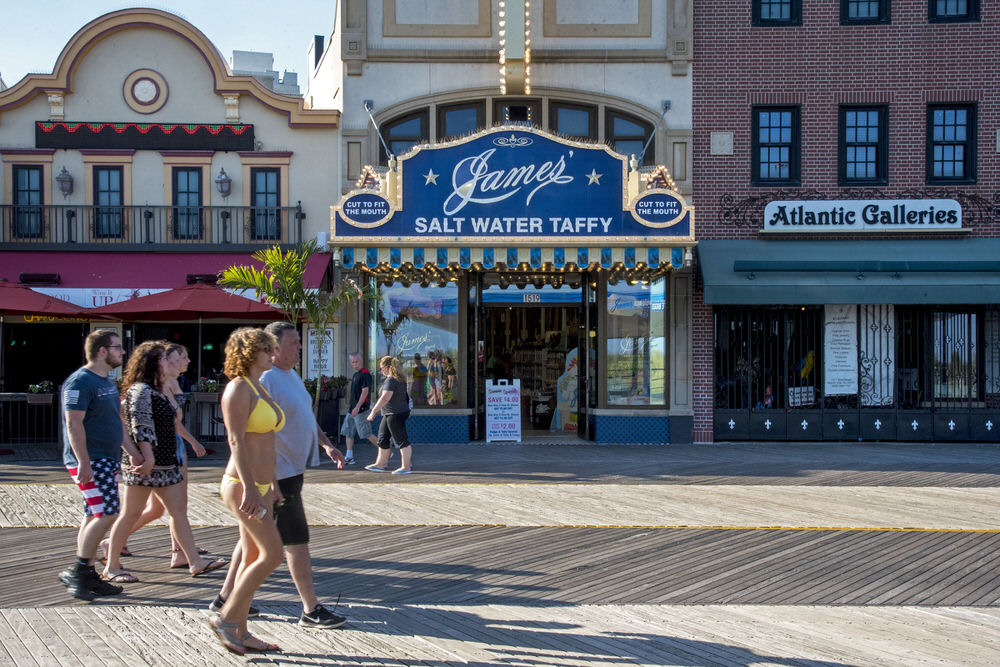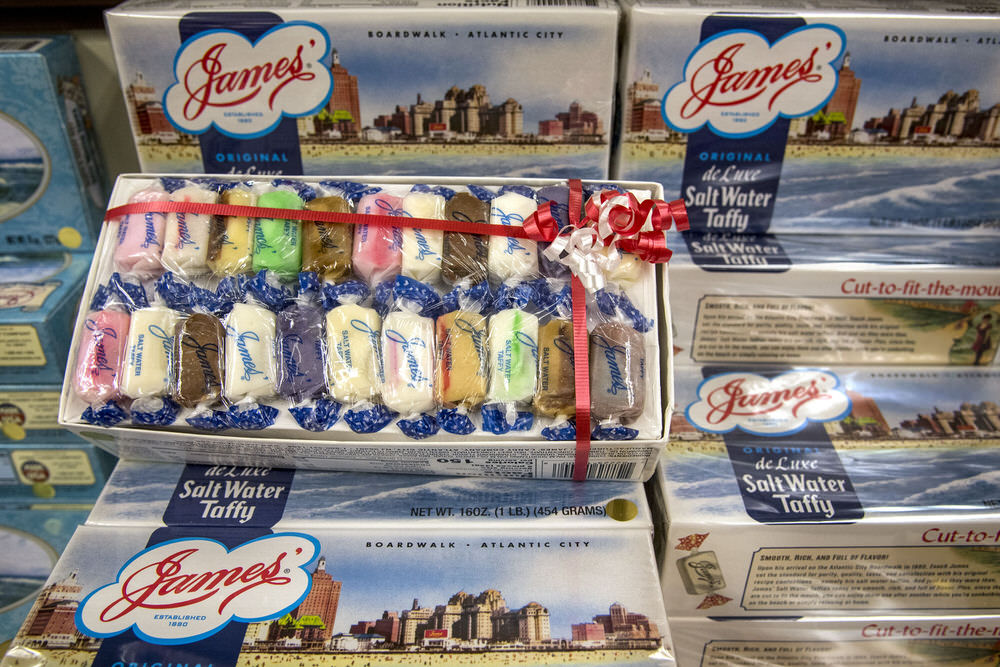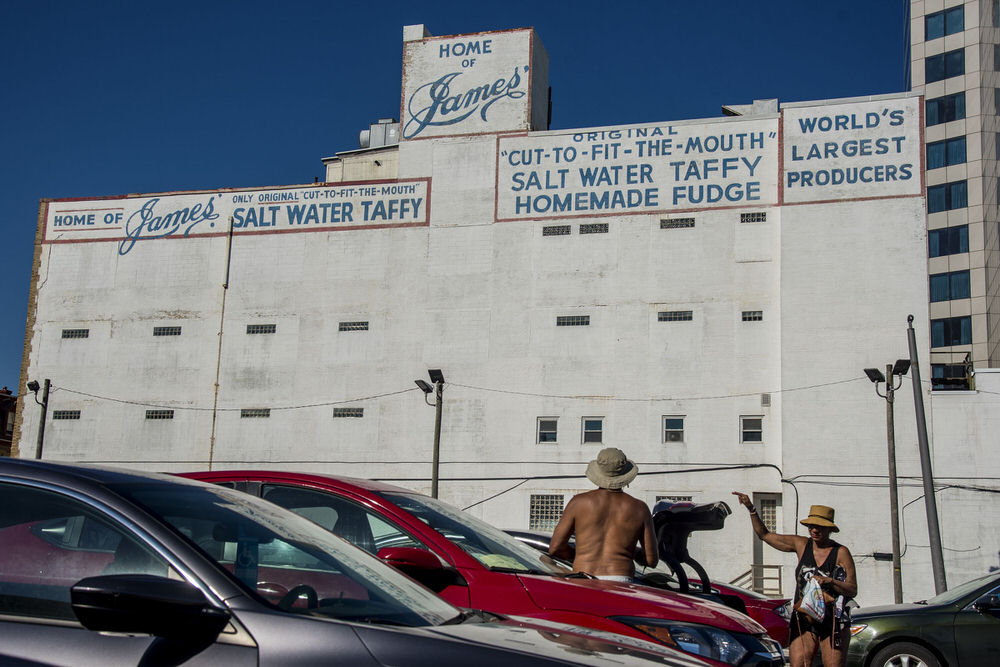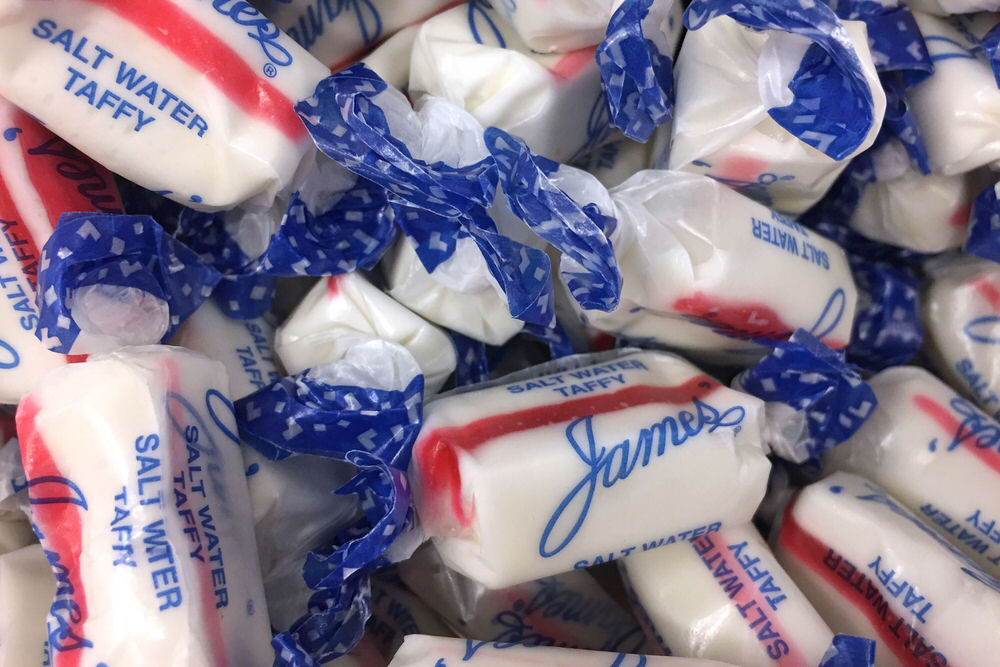 ‌
‌
1
of 5
"I hate sweets, but I'm a sucker for nostalgia."
"I don't know why" salt water taffy is so synonymous with the Shore, Bourdain said. "Certain flavors really resonate. The peanut, I know exactly what that tastes like. I remember the vanilla. Really powerfully. I'm not even a vanilla guy. I'm more of a chocolate guy. Even the color of the wrapper has this weird, you know, like there should be music playing in the background. Molasses, I remember that. Getting a bunch of those."
Read our related coverage:
here
Return to top ‌
Lucille's Country Cooking
Warren Grove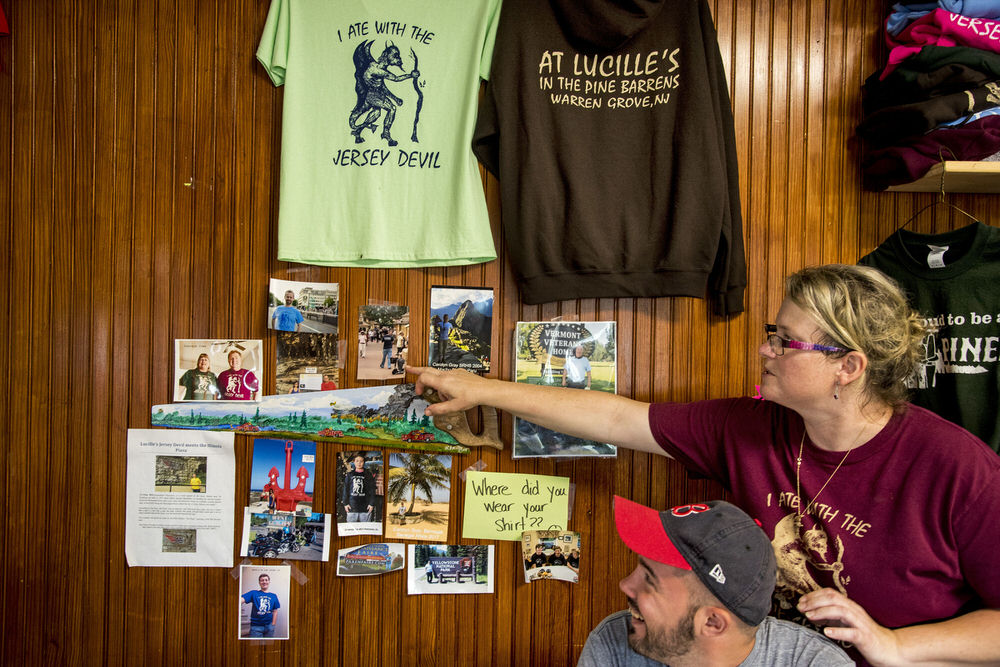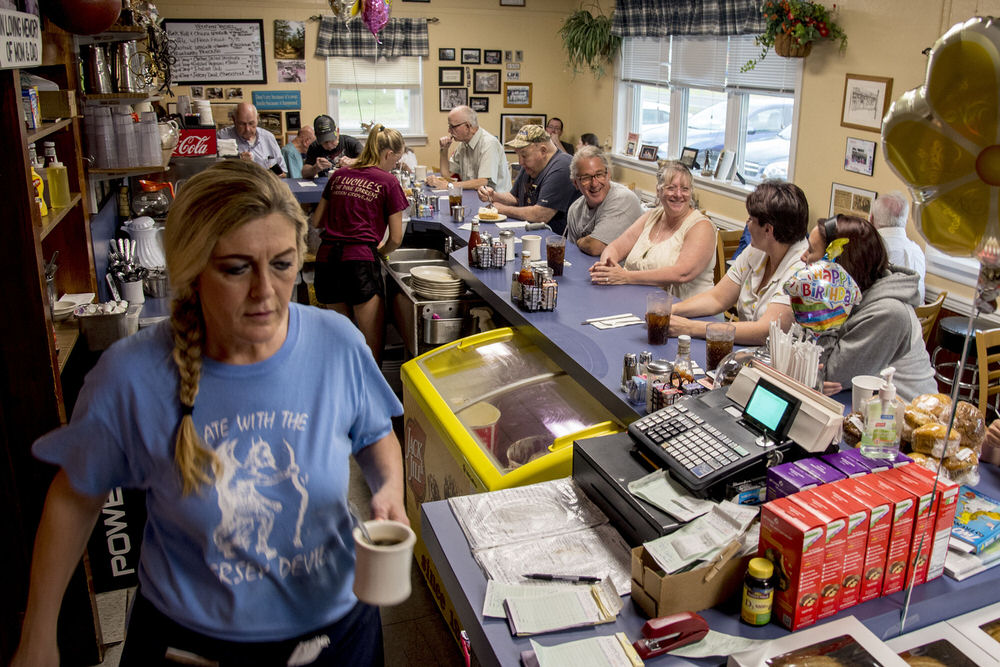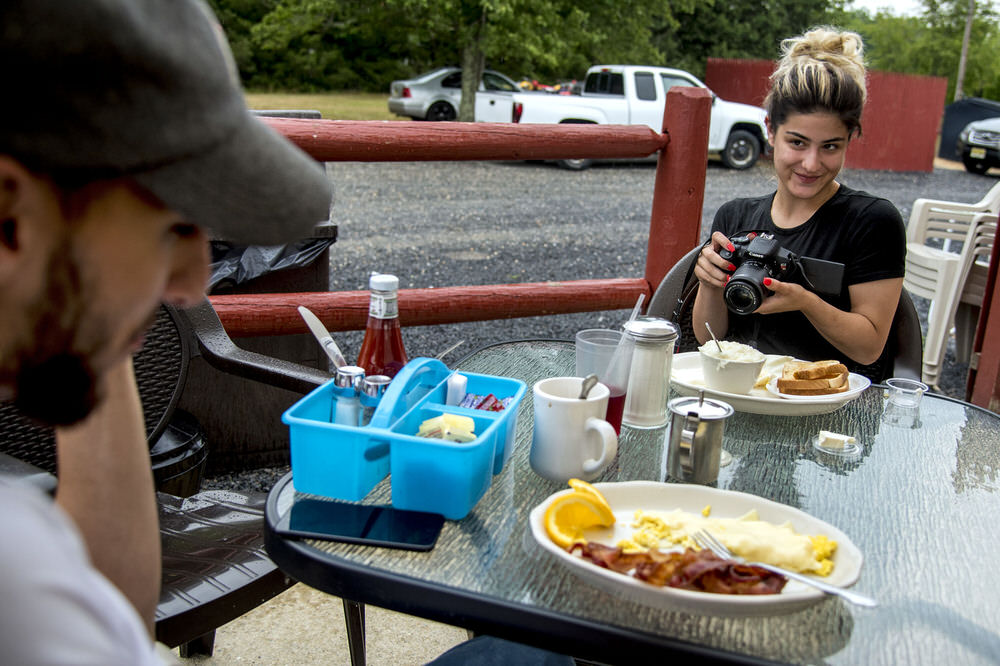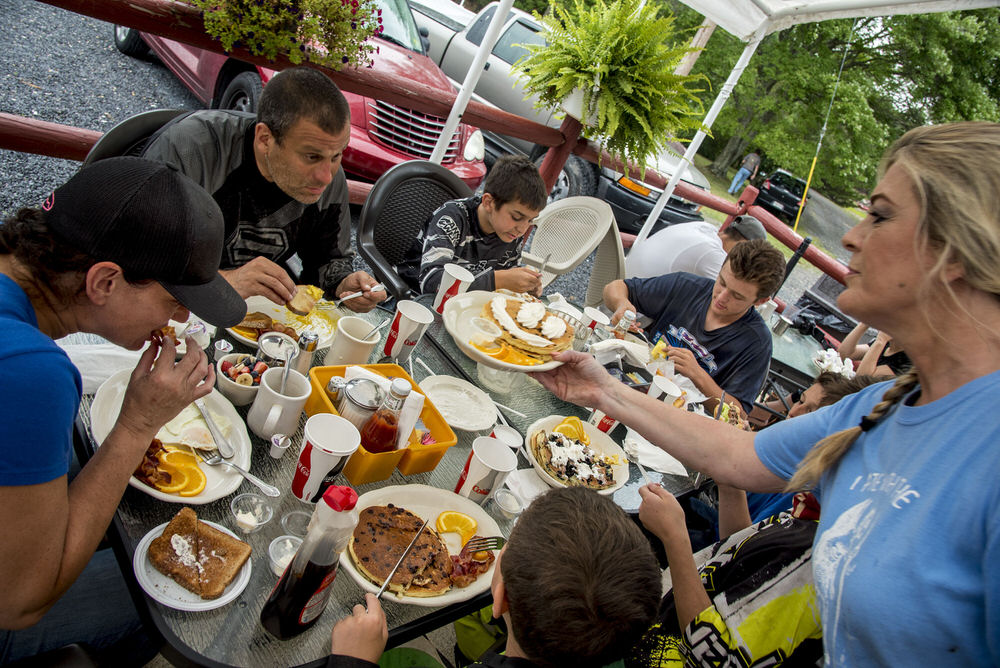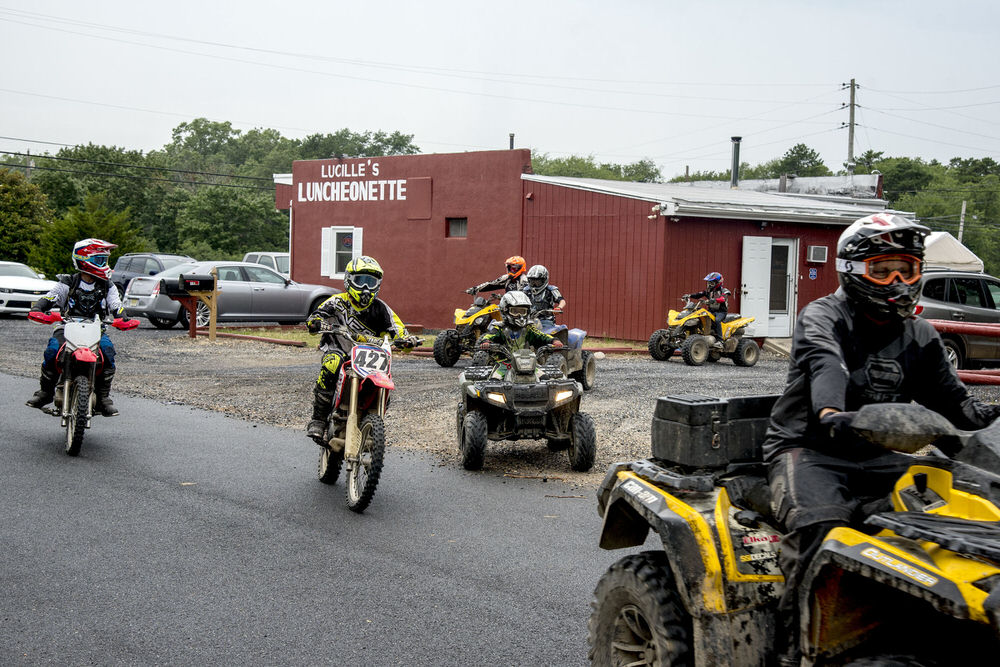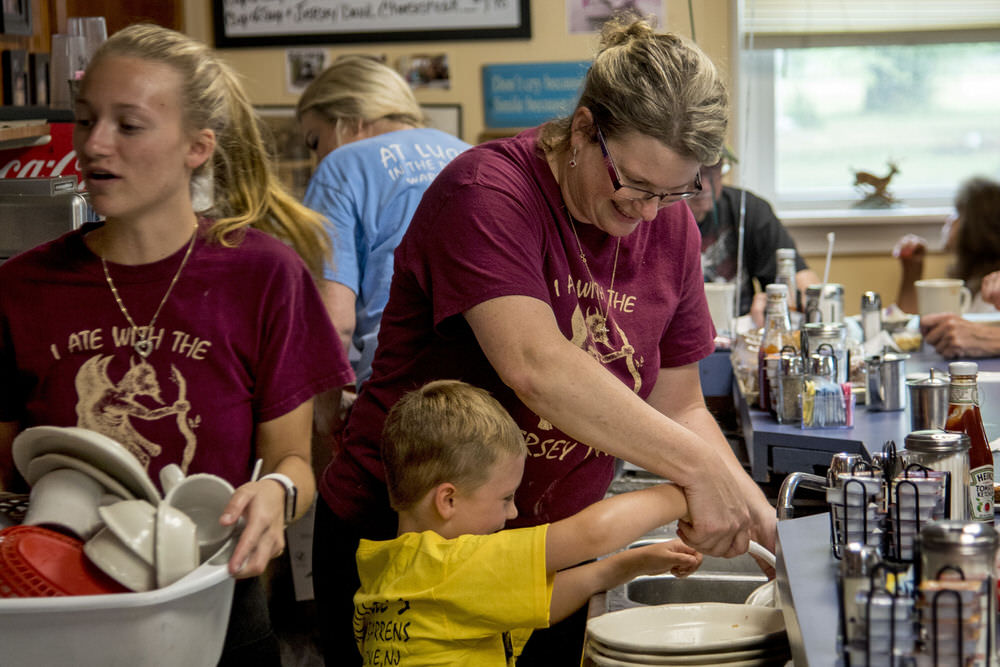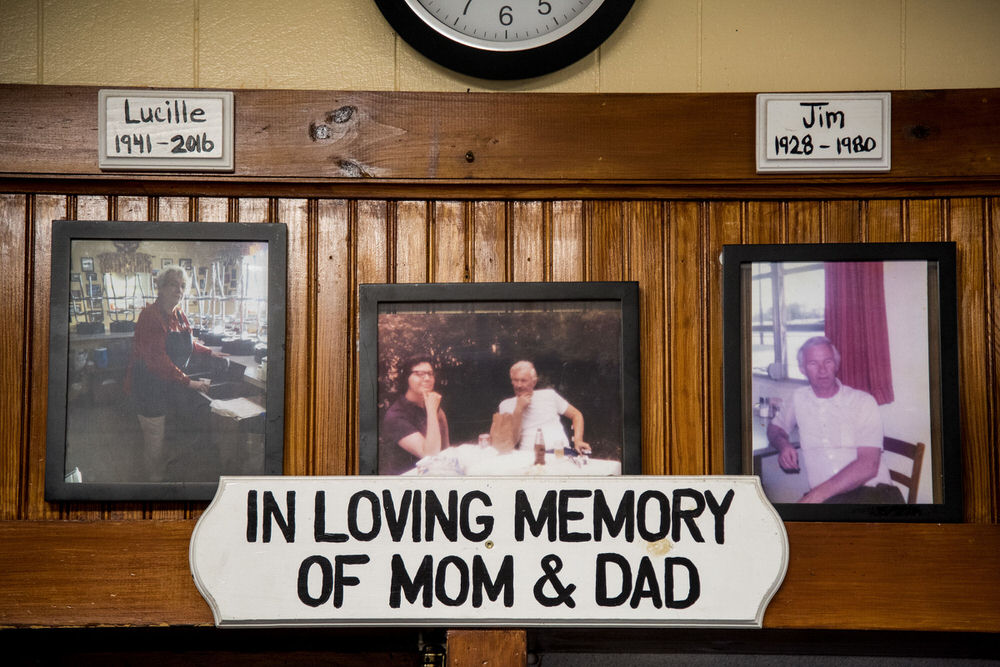 ‌
‌
1
of 7
"It sounds like My Little Pony with a forked tail."
(on the Jersey Devil)
Bourdain said that, as a kid, his family passed through the Pine Barrens on the way to the Shore. "We'd joke about Pineys, the strange, possible inbred tribes of people who lived out there somewhere between the trees."
But he never visited Lucille's Country Cooking. The luncheonette, opened by Lucille Bates Wickward in 1975, is about three miles off the main road to Long Beach Island, so Shore-bound drivers don't find their way unless they hear about it from the locals. That's how Bourdain ended up in Warren Grove.
After asking around in Chatsworth — the town John McPhee called "The Capital of the Pines" in his 1968 book The Pine Barrens — Bourdain found Paul Evans Pederson, proud Piney. In between video snippets of Pederson performing the "Pine Barren Blues," the musician, song writer, story teller, jeweler, glassblower, and author, tells Bourdain the legend of the Jersey Devil.
"It's supposed to have the head of a horse, wings of a bat, hooves. People have seen horns on it. It breathes fire. It has a real long tail with a triangle on it," Pederson said, eliciting Bourdain's "My Little Pony" comment.
Bourdain described the place as "disconcertingly friendly." During the week, the crowd is mostly local, but on weekends, bicyclists, hikers, hunters, and outdoor enthusiasts come out of the trees ready to breakfast carb-load between time on the trails.
Lucille has passed away since Parts Unknown taped there. But her daughter and granddaughter continue her way of welcoming everyone personally. And the pies are really, really good.
Return to top ‌
Tony's Baltimore Grill
Atlantic City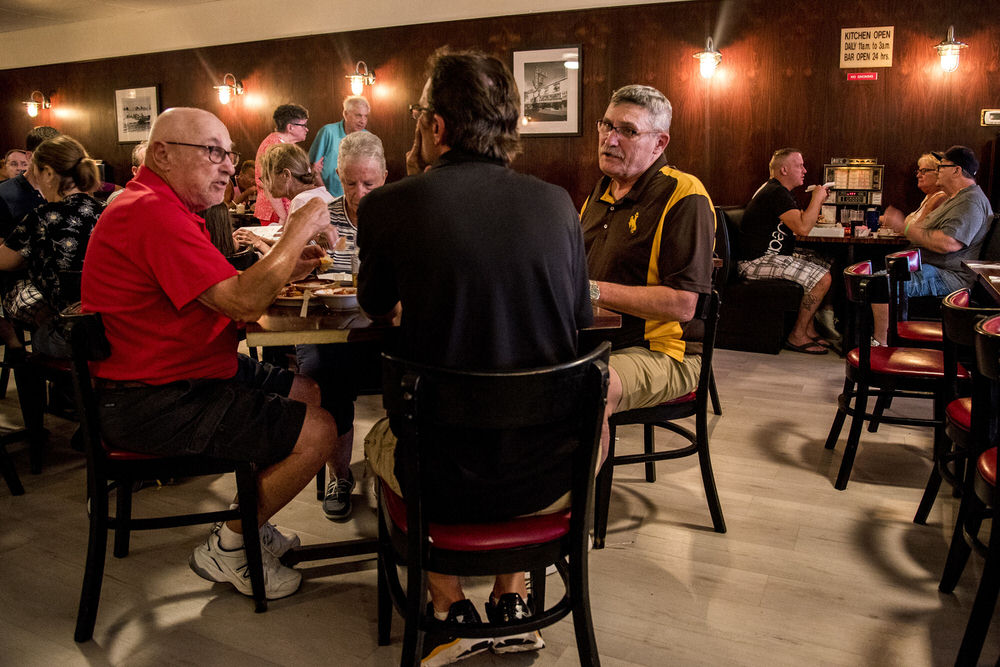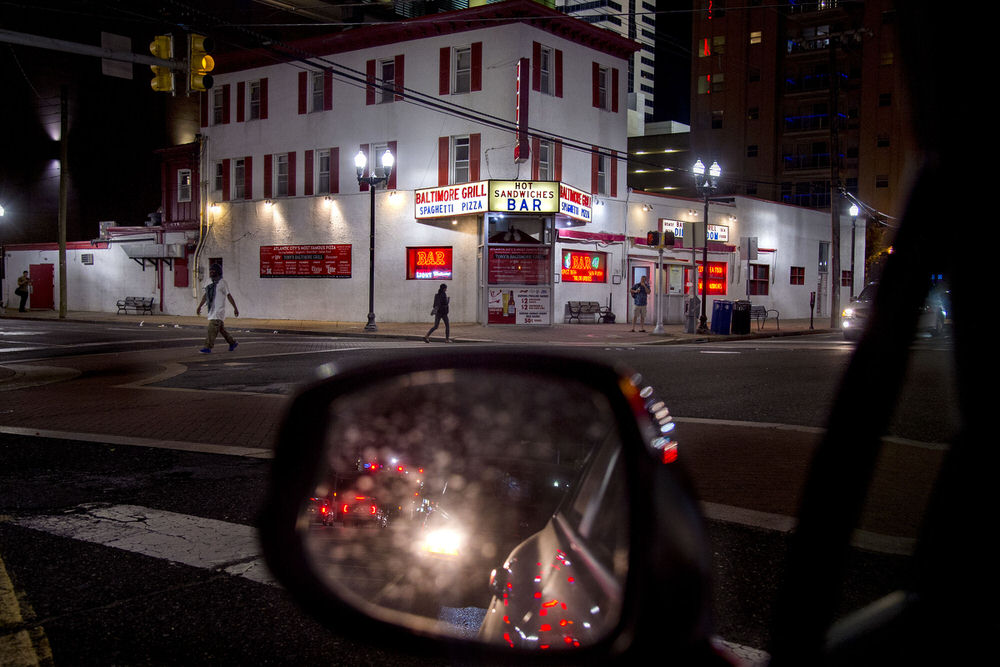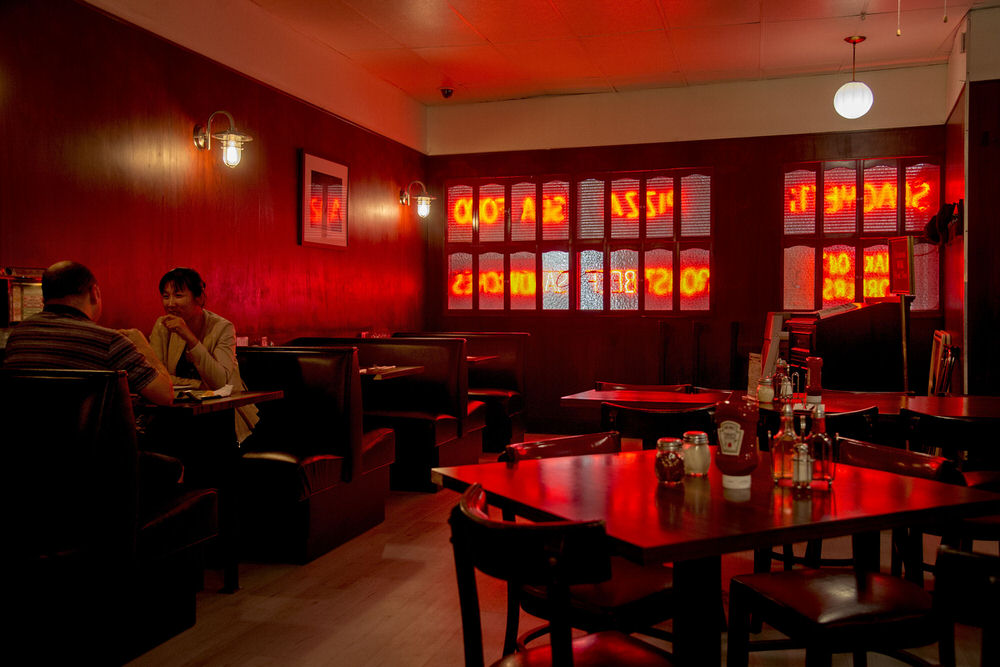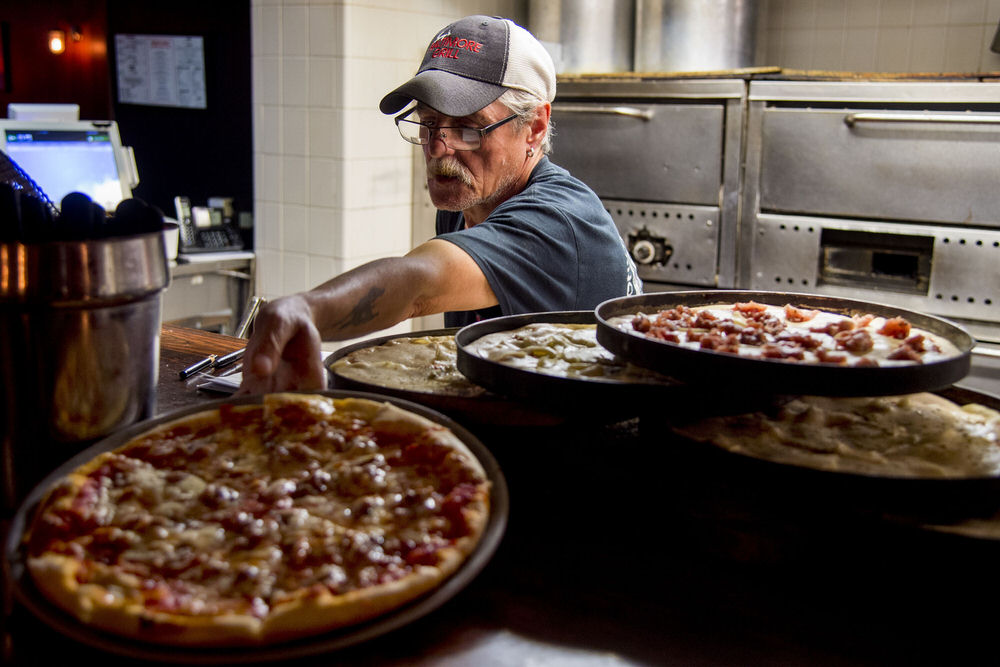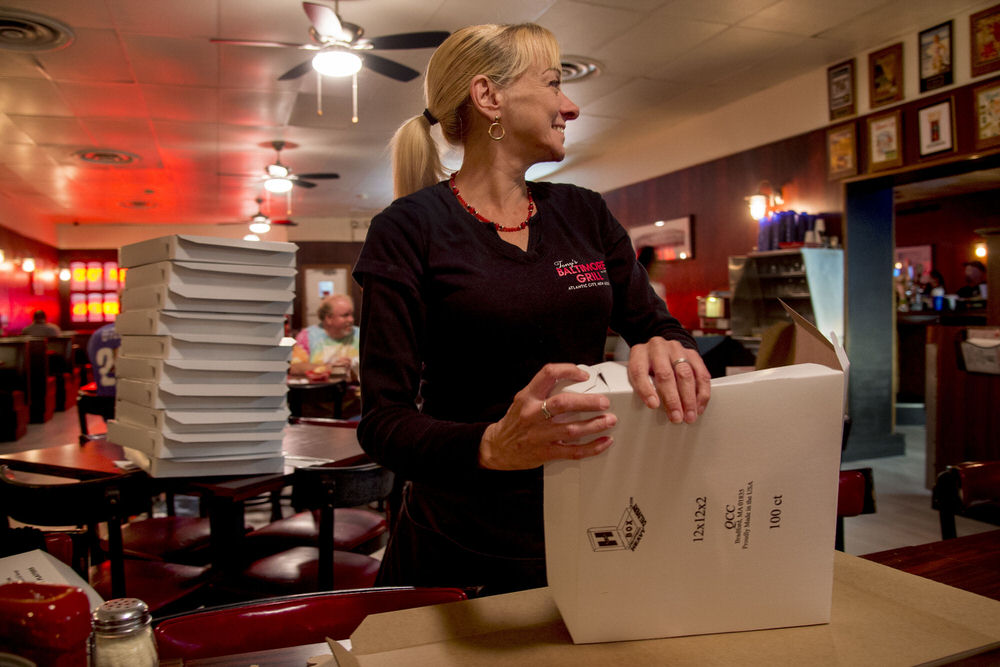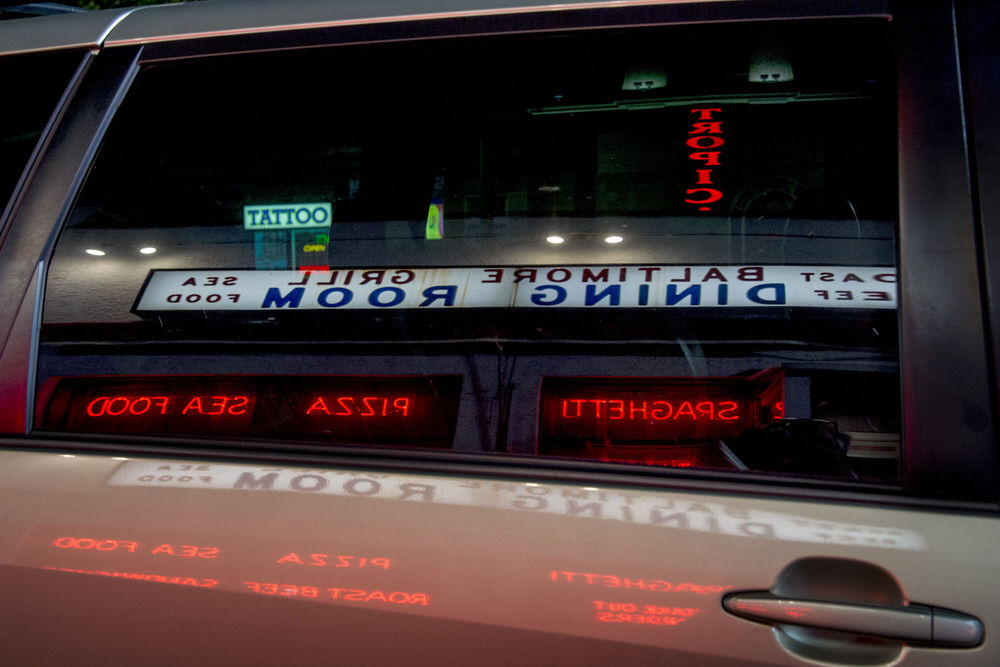 ‌
‌
1
of 6
"I'm very sentimental about Jersey Italian, particularly spaghetti and meatballs."
At Tony's, Bourdain was joined by husband and wife comedians Rich Vos and Bonnie McFarlane.
Bourdain: I'm very sentimental about Jersey Italian, particularly spaghetti and meatballs. That's what I was going to go for.
Vos: I've eaten here at least five to ten times and I've never had a bad meal, ever.
Bourdain: All right.
Vos: I wouldn't get the meatballs.
The meatballs are a popular dish, but the pizza has long since replaced them as the top seller, especially for those with late-night cravings.
Like the other Atlantic City eateries Bourdain visited, Tony's has been around for a while. In the early days, because it bought fresh seafood from fishermen in Baltimore, an owner added the city to the name, hoping it would make them stand out.
2800 Atlantic Ave, Atlantic City, N.J.; 609-345-5766
Visit website
Return to top ‌
Frank's Deli & Restaurant
Asbury Park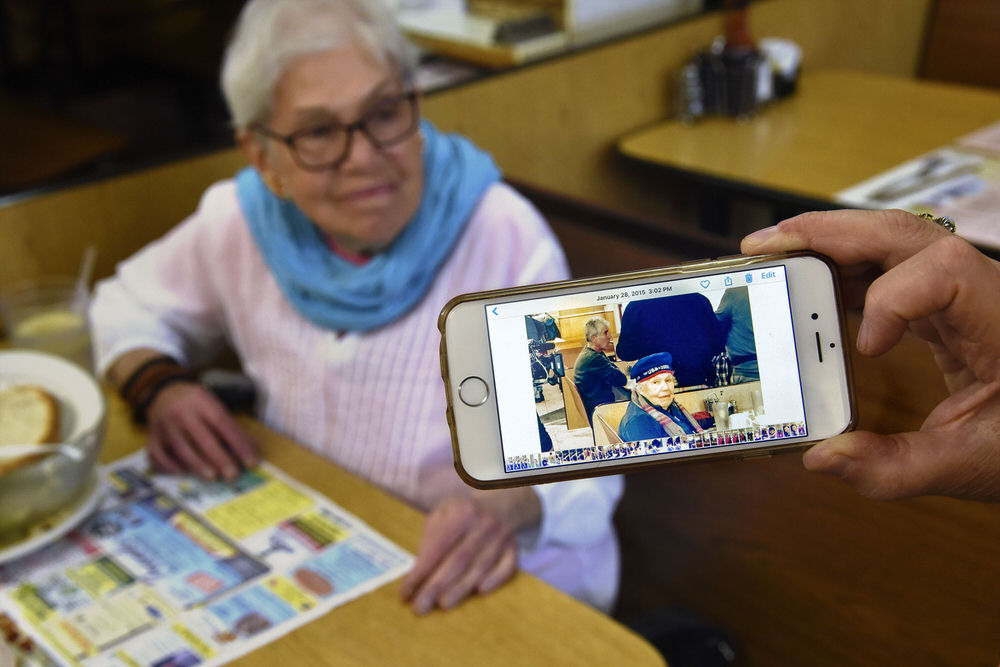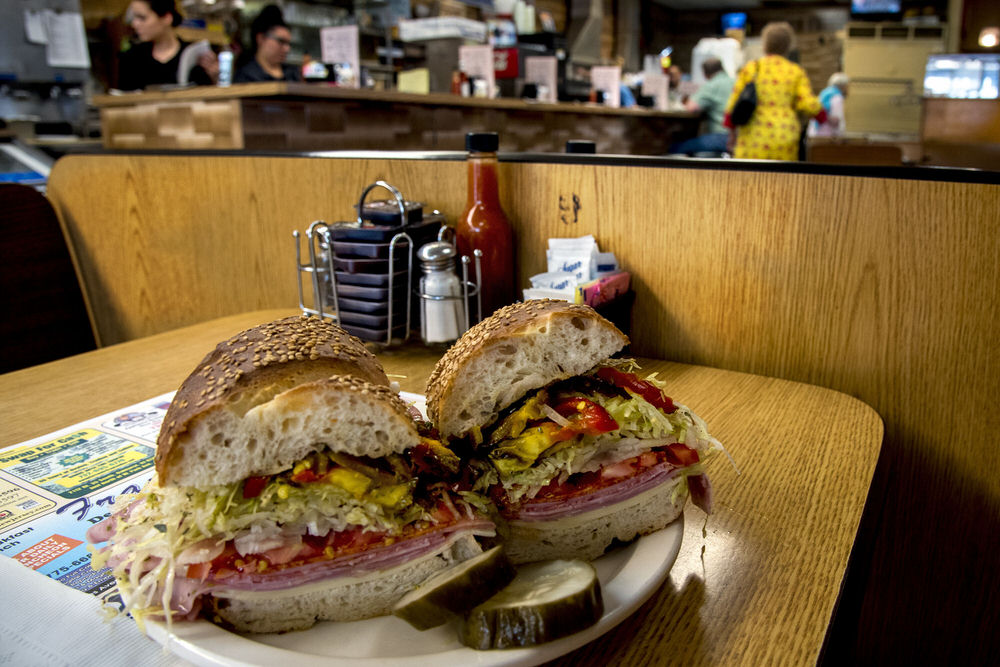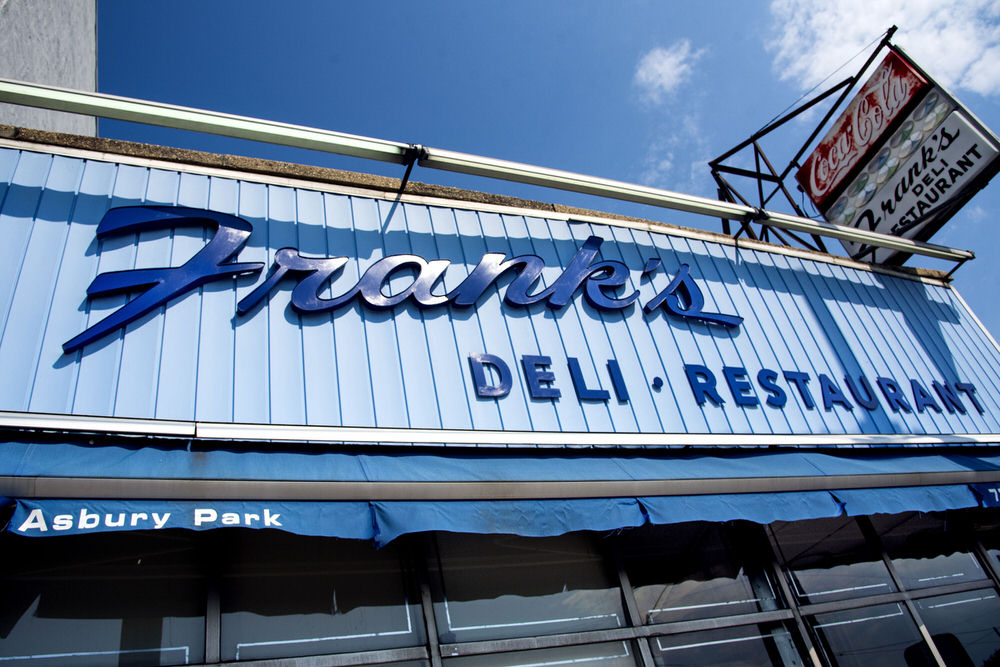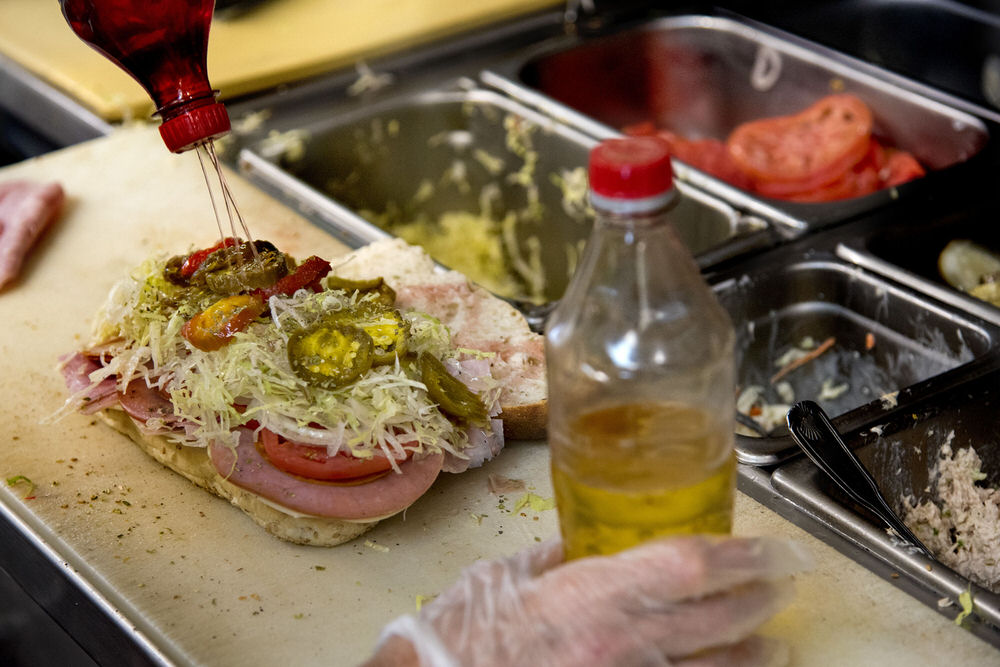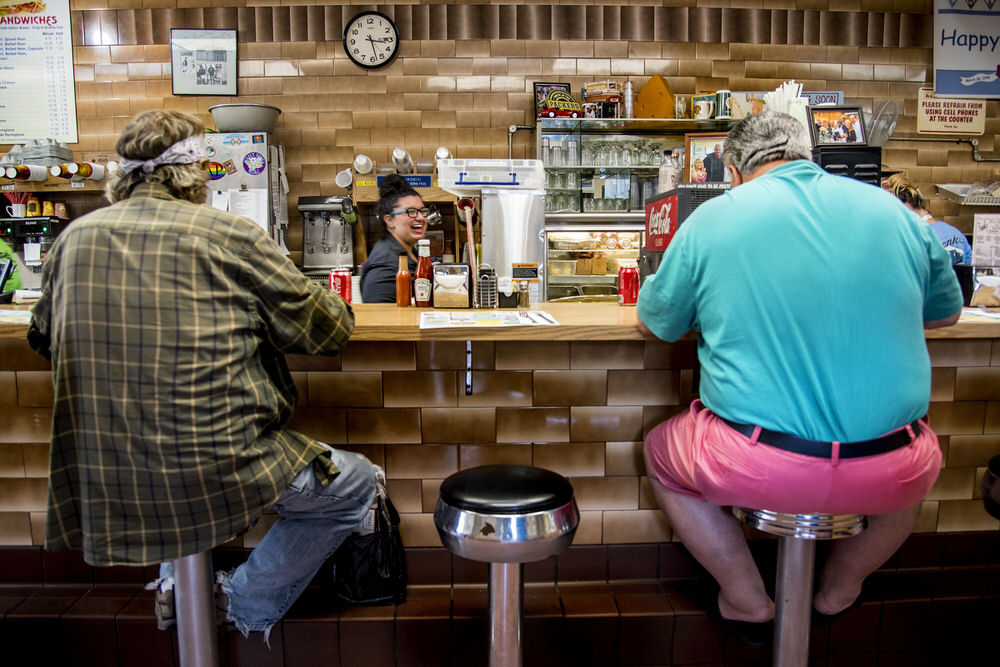 ‌
‌
1
of 5
"Good is good forever. Great music, great songs, and a classic Jersey sandwich."
On the wintry January day Bourdain filmed the episode in 2015, New Yorker Penny Hornwood was visiting her mom, Gloria Hornwood, who lives nearby in Tinton Falls. They stopped by Frank's for lunch. Visiting again three and a half years later, she showed off a collection of iPhone photos of that day. "You hardly even knew they were here," Penny Hornwood said, recalling the Parts Unknown film crew consisting of a producer, a single cameraperson, and a sound technician. "They didn't have big lights or anything."
In the episode, Bourdain talked with Southside Johnny, front man with the Asbury Jukes, about how the city "didn't look for a magic bullet like casino gambling." He gave shout-outs to Springsteen, Bon Jovi, Little Stephen, the music scene, the boardwalk, and restaurants, saying, "to a great extent, they succeeded by keeping what was special about it — they hung on to what was important."
Return to top ‌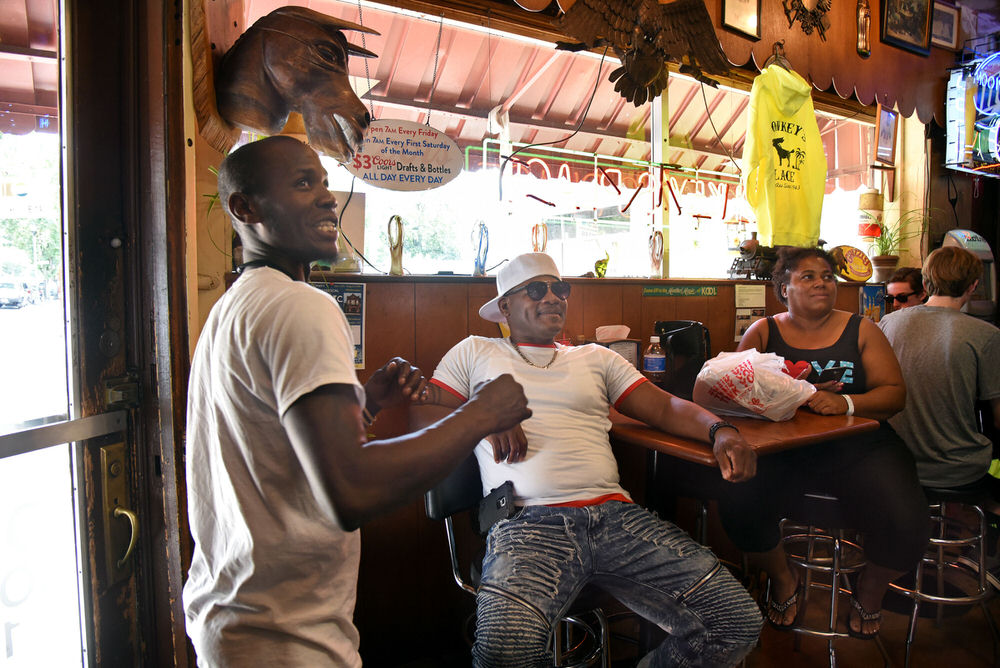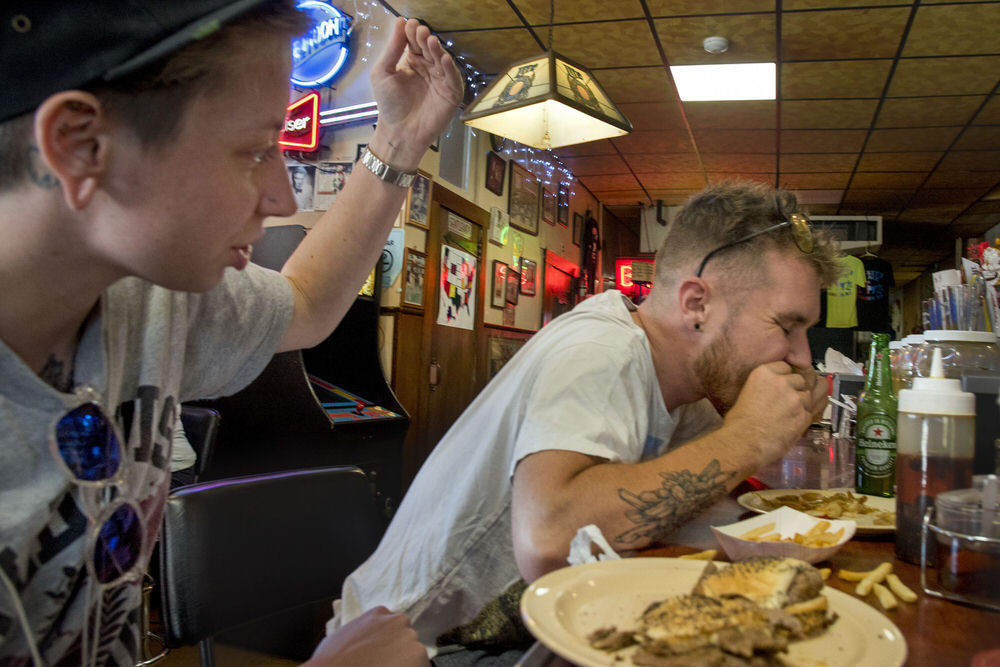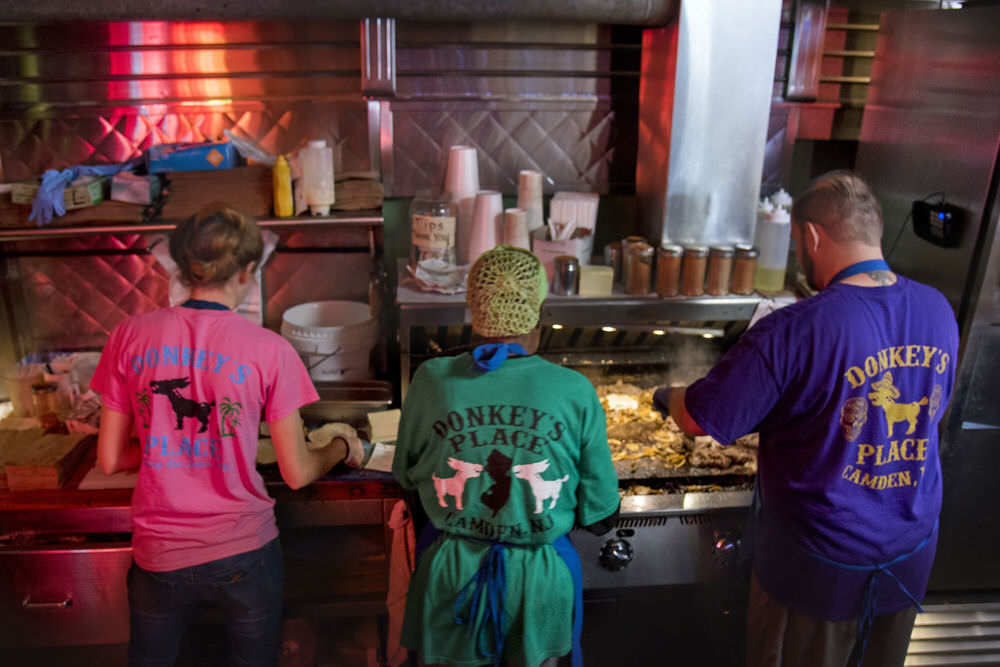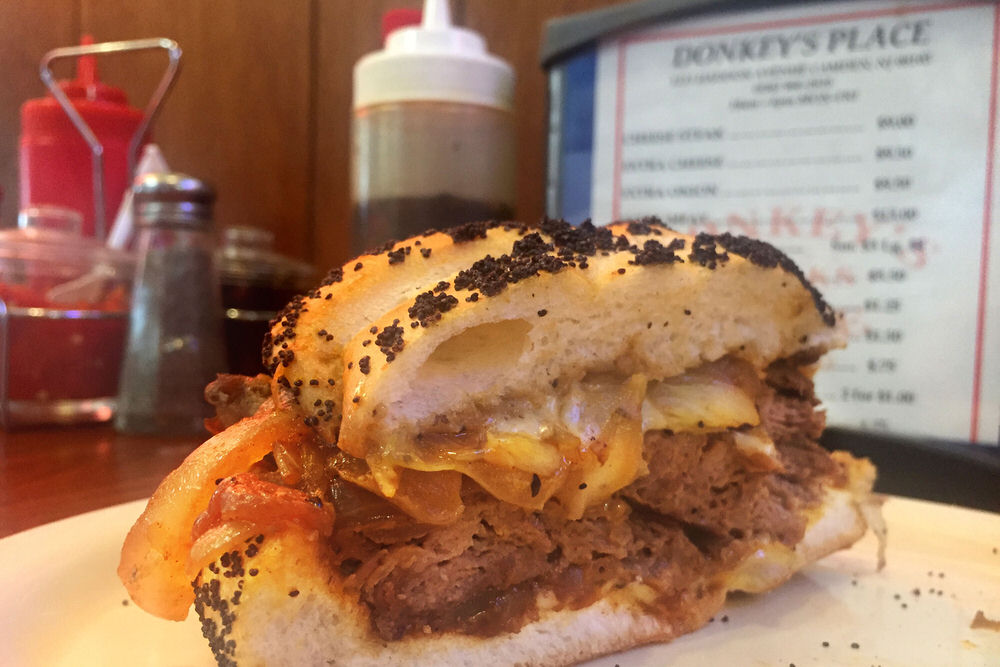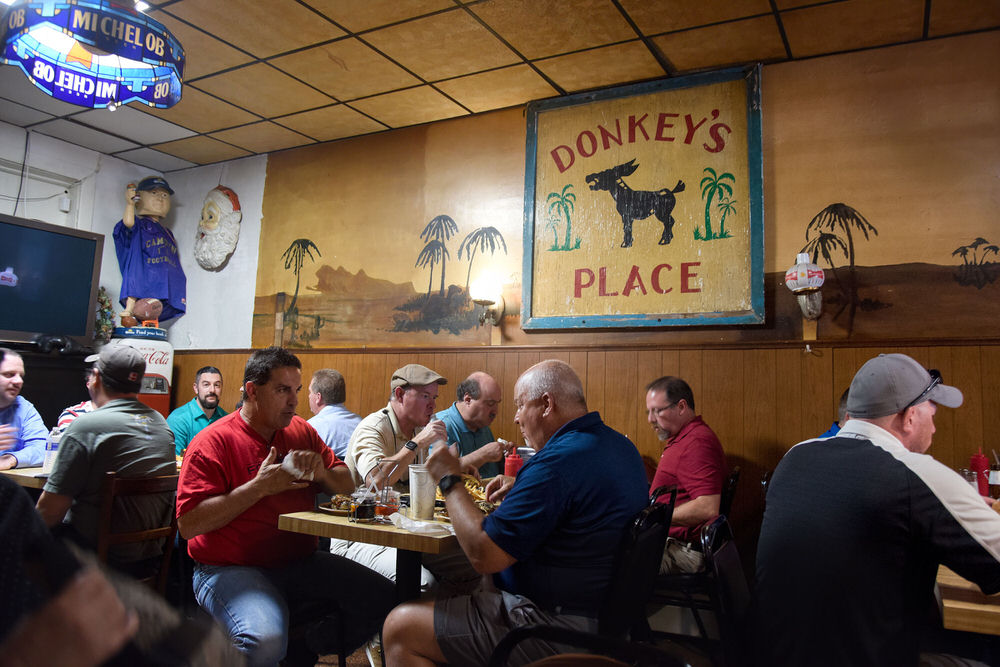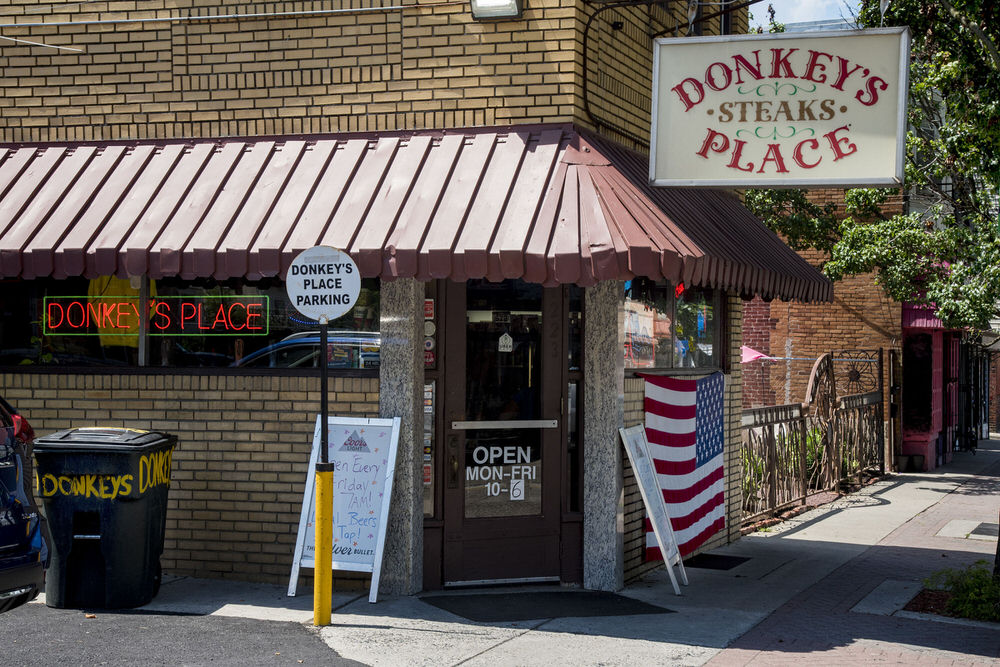 ‌
‌
1
of 9
"Jersey cheesesteaks. I'm not saying they're better than Philadelphia. Yeah, I am actually, so there."
Like many before them, Megan Lawless and Samuel Straughn just had to see what all the fuss was about. Driving all over the region as self-employed auto-parts delivery contractors, with no boss to tell them when, where or how long to take lunch, they ended up in Camden, at Donkey's Place for a Jersey cheesesteak (they declared it "different but good."). Same with Jim Walsh of Phoenixville, making a computer networking business call at nearby Campbell's Soup. He said it was "right up there with the better cheesesteaks. I like the Kaiser roll."
In addition to Parts Unknown, a March episode of ABC sitcom The Goldbergs insisted that the best cheesesteak is Donkey's. Because of the national hype, long lines often form along the cramped bar.
Owner Rob Lucas is the third generation to run Donkey's. Leon Lucas, his grandfather, was a boxer, and the word was that he had a punch like the kick of a mule. So they called him "Donkey." When the Olympic boxer retired in 1943, he started selling the distinctive cheesesteaks on round, poppy seed Kaiser rolls (because they were available from a bakery around the corner) with "real American cheese" topped with hot pepper relish.
When Bourdain bit into one, he gushed, "Man, this should be, like, a national landmark right away."
Camden Mayor Frank Moran last month presented Lucas with a key to the city in honor of Donkey's 75th anniversary. "When the industrial might left the city, Donkey's suffered — but they stayed firm," the mayor said. "I hope that they will be here another 75 years."
Return to top ‌
Tony & Ruth's Steaks
Camden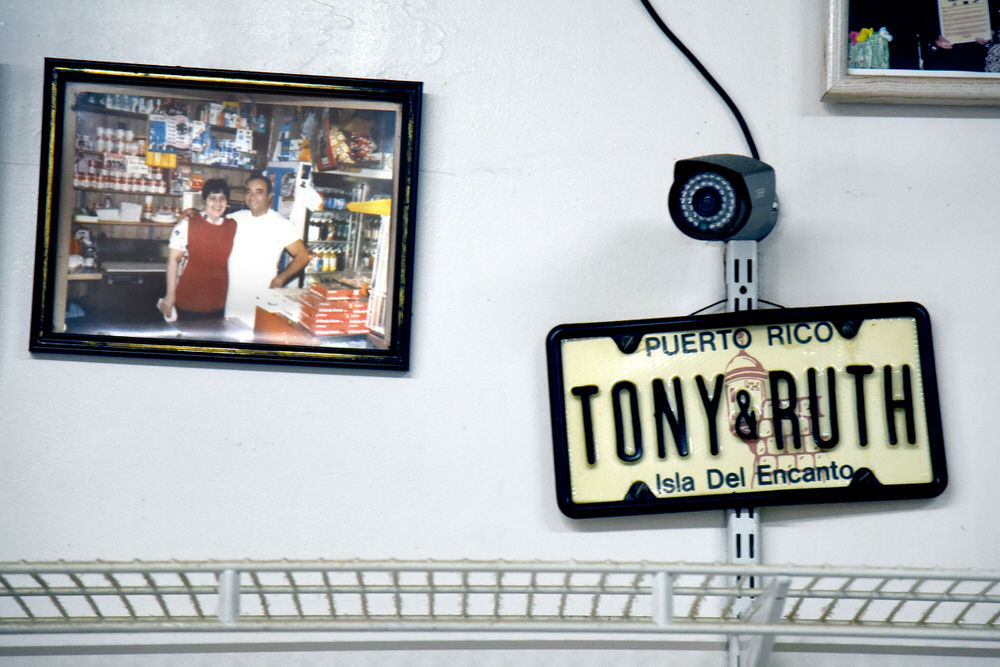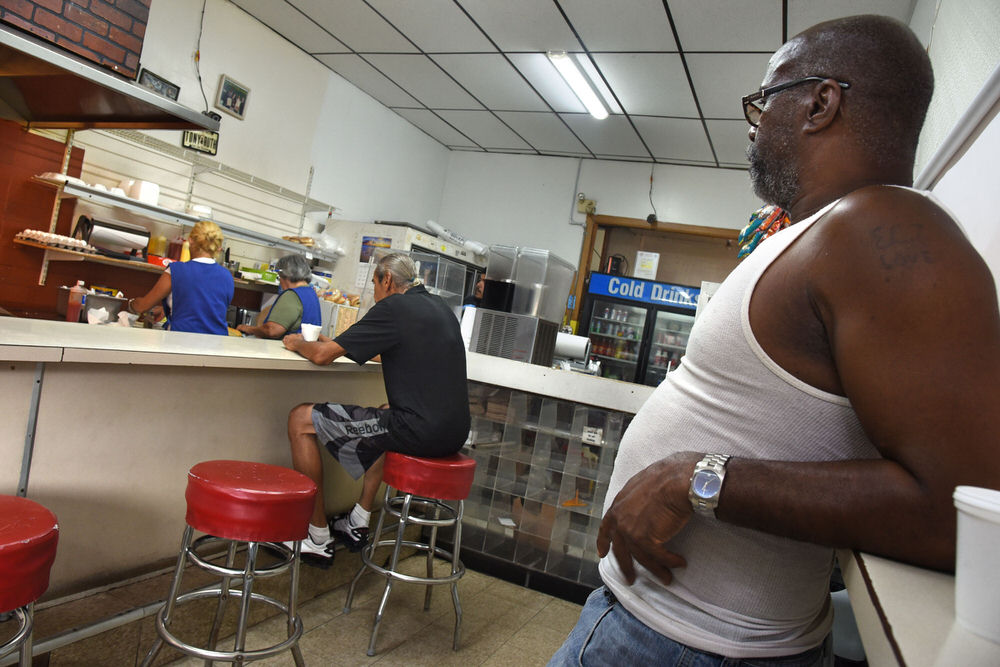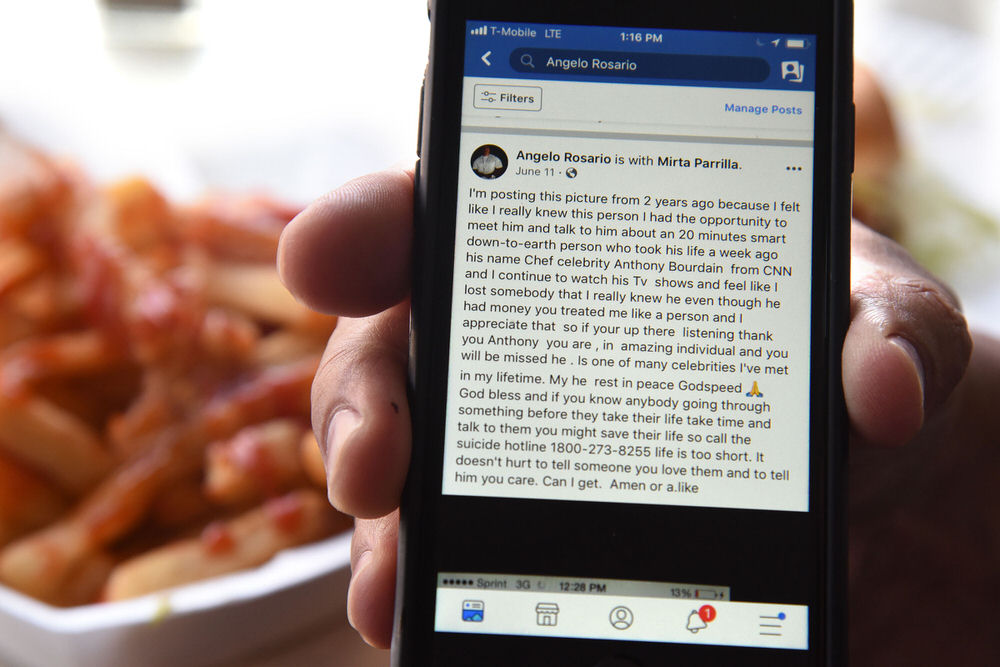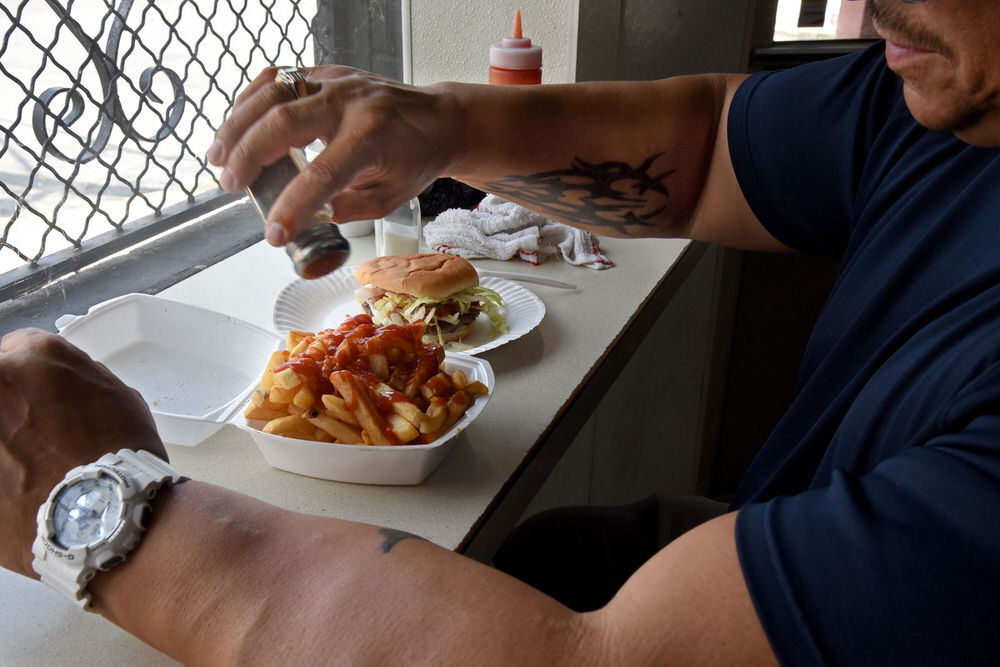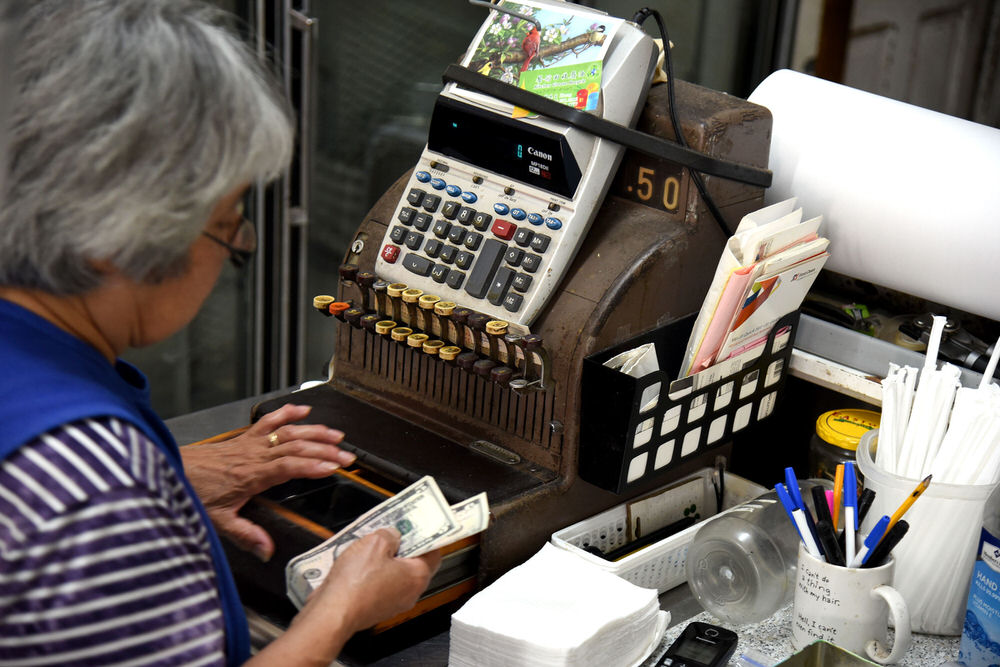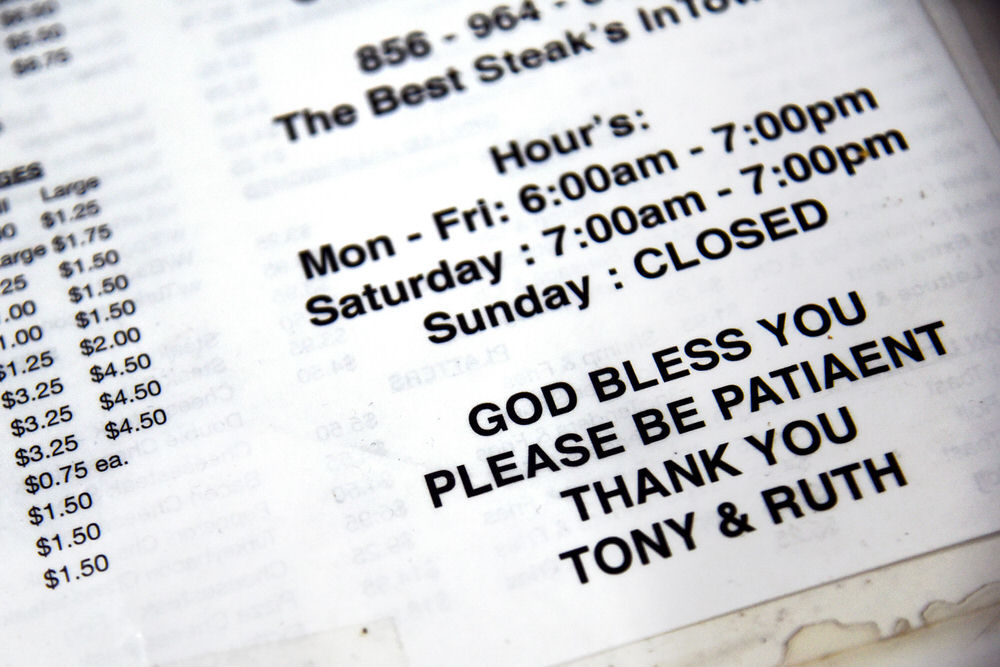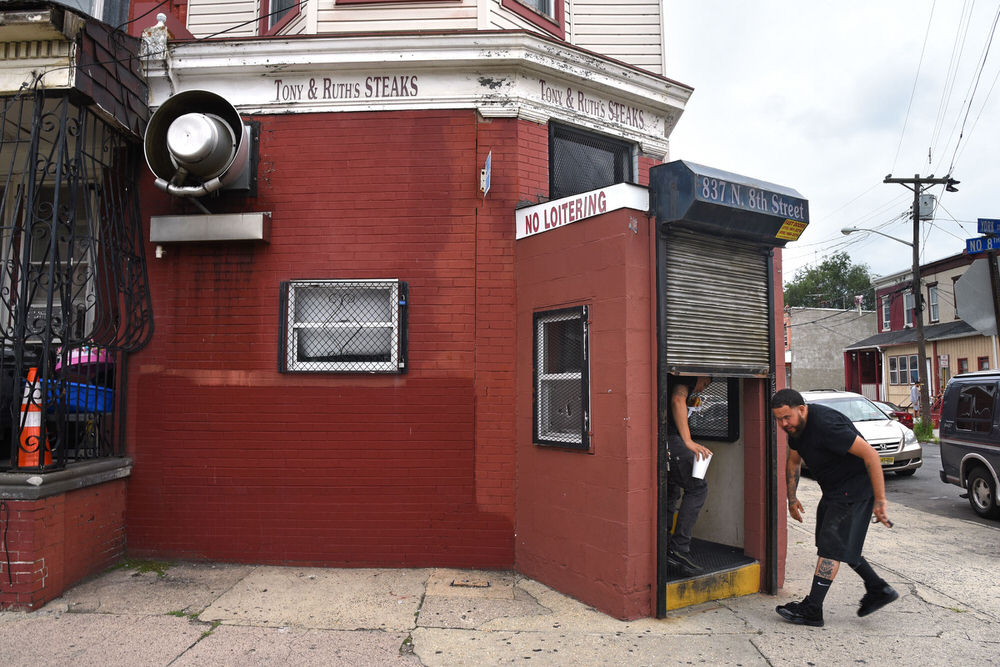 ‌
‌
1
of 8
"You don't know Tawanda, you don't know Camden. Let me introduce to you beautiful people against great odds doing great things."
Bourdain had a reason for selecting the eateries he included on Parts Unknown. "Let's go right to those parts of New Jersey that are supposedly the most f — up, the places where everything went horribly wrong."
He came to Tony & Ruth's Steaks — known simply as Ruthie's even before Tony passed away in 2014 — in North Camden's Pyne Poynt neighborhood to talk to Tawanda Jones, founder of Camden Sophisticated Sisters, and because, he said, he wanted viewers to see places as he does, "with affection and respect and no small measure of hope."
Ruth Maldonado moved from Puerto Rico to New Jersey with her family in 1956. She was living across the street from a steak shop when she and Tony bought it in 1974, raising three boys there. (She now has 10 grandchildren and 22 great-grandchildren). They lived above the business for a while, but now Ruthie is back living across the street.
Ruthie's regular Angelo Rosario, who goes by Mickey, watched the Parts Unknown episode, and admits that Ruthie's would probably be the least visited of Bourdain's 10 eateries if New Jersey does create a food trail for tourists. But he says that's a shame, because her cheesesteaks are "the very best" — and not just in the city of Camden. "Each one is made to order, fresh. It's a beautiful thing."
Return to top ‌
‍