View all sections
Watch the documentary
Legendary: 30 years of philly ballroom
Part 1
Meechie: A Man of Many Moves
Part 2
The Power of the House
Part 4
So much started with Paris Dupree
‍
Meechie Lanvin does not simply walk on stage. When he's preparing to hit the ballroom runway, wrapped in a midnight-black fox fur over a custom suit, his motivations run deeper than fashion, his ambitions aim higher than winning over judges.
"When I walk balls, I walk for three people: me, my house, my city," Meechie says.
So, on that night in Charlotte, N.C., he waited to go last after 14 men strolled out in fine furs, leather gloves, designer shades, even jeweled masks. Each had sauntered out individually, but Meechie had other plans.
Hundreds stood on the floor to view the action. Scores more watched from the balcony. The beat from Ariana Grande's "7 Rings" beeped through the venue like a ringtone. The best-dressed category called for competitors to bring it as if it were only 13 degrees outside instead of a typical North Carolina summer night.
House
A kinship organization in ballroom culture. Today, many houses are international.
The chants for his house went up. The lights in the club shined down. Under the ballroom glow, Meechie knows, he can be somebody different. And that night, he was looking like a goth underlord who had dressed for every funeral but his own.
Meechie pulled up with a four-man fashion squad, all wearing black from head to toe. They escorted him out as he swayed toward the judges so they could have a look at the triple-ring choker around his neck and his lightning-bolt-shape eyewear. Members of his entourage unlatched his Gucci belt and peeled off his fur. They revealed the jet-black metallic crocodile brocade of his suit. He'd designed that himself. He turned to face the judges. Tens across the board.
Meechie would go on to survive every battle of best dressed and win the category. The $1,313 grand prize was his – and Philadelphia's.
Meechie comes from Philadelphia's ballroom culture, and if he didn't, he would have approached that category differently. Ballroom culture is now 30 years old in Philadelphia and draws hundreds to its balls. Black LGBTQ people still run the scene in Philly, but the audience is diversifying here and elsewhere, and spreading far beyond the United States.
The glitz and glamour of the events are well known. But ballroom is its own universe. Larger houses are international networks where members pay dues, follow regional and chapter-level hierarchies, attend boot camps and retreats. They participate in gatherings as intimate as family dinners, and attend mega-conferences that draw from across the country.
‍
TIM TAI / Staff Photographer
‍
Meechie, who used to walk runway, came up in Southwest Philly and still lives down that way. When he was in his early 20s, in the mid-'90s, he could walk from his grandmother's home to the Karan house at 60th Street and Baltimore Avenue, where he was embraced by that family. Under the house system's culture, the ranking officials are the house mother and house father. They work not only to create dynasties built on ballroom success, but to provide parental guidance. Everyone takes the house name as their surname. So, back then, he was Meechie Karan, son of Cha Cha Karan and Renee Karan. Cha Cha made him feel looked after and assigned him household chores. Renee drew him close — nurtured him in their time together and inspired him.
Both died before they could see Meechie become the overall father of an international ballroom house, the House of Lanvin, with members in Russia, France, and Canada.
The COLOURS Organization
"You just always see yourself growing old with them. What we gon be doing in 40 years?" There's a sadness, Meechie explains, "for me to be at this point in ballroom, and then them not to be here."
When Meechie walks balls, when Meechie leads his house, there's a way that ballroom's community still gets to see the legacy of Cha Cha and Renee. That win in North Carolina? Meechie did it the Karan way.
Meechie's strategy that night was to wait, plan an entrance, and steal the show right from under the people who walked out before him. That wasn't just something he pulled off in North Carolina; it was something he had watched his mother, the legendary Renee, execute.
"As a father myself now, I always try to put my best foot forward, because I never want to let my kids down," Meechie, now 45, says. "When they come on and say, 'That's my dad!' … It makes me feel good, because that's how she made me feel."
One of Meechie's granddaughters, Makaylah Lanvin, has embraced the legacy that is Philadelphia's ballroom culture. In Makaylah's approach, there are persistent reminders that Philadelphia takes drag performance very seriously.
"I always tell people to shoot for moments. Because moments are greater than wins."
– Meechie Lanvin
Butch queen
A male figure who presents with both masculine and feminine mannerisms or gender expressions. The term is often used to describe same-gender-loving cisgender men.
This summer, Makaylah competed as a butch queen. There were two battles that made people really talk. In the first, at the Latex Ball in Philly, Makaylah completed in a series of flips, reversed course, then flipped over her opponent before rising to the beat. In the other, an aftermath ball in North Carolina, she incorporated a stunning head slide into her performance while representing an all-Philly team. Makaylah lost both battles, which generated debate over whether the judges went the right way. But Meechie isn't worried.
Makaylah created two moments that people still talk about, Meechie explains. He anticipates that people will be looking back at them for years. To him, history like that is more important.
"Winning doesn't make you a legend or an icon," Meechie says.
"I always tell people to shoot for moments. Because moments are greater than wins."
‍
‍
The Power of the House
The houses of Philadelphia ballroom are black LGBTQ chosen families, people who aren't related by blood, but who commit to support each other and compete against other chosen families at balls.
Within the culture, participants take responsibility for youths as if they were their own. This happens both under the house system and individually, through tight one-on-one mentorship. Ballroom veterans explain that the bonds closely mirror those of a biological family, down to steering children to pursue college and telling them off when they've gone astray.
To produce this documentary and interactive narrative, the Inquirer turned to a number of people in the culture, all with roots in Philly's scene. Before competition gets started, balls typically open with "L.S.S.," which stands for legends, statements and stars. During L.S.S., commentators call out respected figures, beckoning them to the runway, where the floor is theirs to do their thing.
The acronym refers to rankings within the culture, earned through years of success and experience. The criteria can vary, but often, a star is a newer competitor who shows promise, a statement has perhaps several years of wins on their resume, and a legend can claim at least five years of dominance in their category. Above all these is an icon, or someone who has achieved 20 years or more in ballroom.
There's also the honor of hall of fame induction. New York has a Ballroom Hall of Fame, and so does Philadelphia, which is called the Dorian Corey Hall of Fame.
Iconic Alvernian Prestige, founder and overall father of the House of the Prestige, Dorian Corey Hall of Fame (Philadelphia), Ballroom Hall of Fame (New York), Baltimore Ballroom Hall of Fame, Carolinas Ballroom Hall of Fame, Philadelphia ballroom pioneer
Iconic Angel Revlon, overall mother of the House of Revlon, Dorian Corey Hall of Fame (Philadelphia), Ballroom Hall of Fame (New York)
Iconic Jacen Prodigy, overall mother of the House of Prodigy, of which he is a founding member. Dorian Corey Hall of Fame (Philadelphia)
Iconic Sexy Lexy Balenciaga, Dorian Corey Hall of Fame (Philadelphia)
Iconic Mann Prodigy, creator and founding father of the House of Prodigy, Dorian Corey Hall of Fame (Philadelphia), Ballroom Hall of Fame (New York)
Iconic Meechie Lanvin, overall father and co-founder of the House of Lanvin, founder of the House of Lacroix, Dorian Corey Hall of Fame (Philadelphia)
Iconic Michael Roberson Maasai Maison-Margiela, co-founder of many houses, including the House of Blahnik, the house of Maasai, the House of Garçon, and the Haus of Maison-Margiela
Iconic Niambi Prodigy, Dorian Corey Hall of Fame (Philadelphia)
Iconic Raphael Excellence, founder of the House of Excellence, Dorian Corey Hall of Fame (Philadelphia), Philadelphia ballroom pioneer
Iconic Reno Prestige, Dorian Corey Hall of Fame (Philadelphia)
Legendary Amber Rose "Paris" Karan
Legendary Kevin JZ Prodigy
Legendary Kwame Ferragamo, founder of the House of Ferragamo
Legendary Madelyn "Aamina" 007
Legendary Rich Miyake-Mugler, co-founder of the House of Prodigy
Michael Leon Maison-Margiela, pioneering fashion designer
Star Maurice West
According to the Philadelphia Ballroom Alliance, there are 10 active houses in the city.
Their community has proved resilient over the last three decades. The trials that they've seen have been heavy. They've outlasted an AIDS epidemic, generational shifts, and ebbs and flows, but the balls keep going. And the houses still produce talents who travel from state to state to compete.
For decades, Philadelphia's ballroom scene has had a symbiotic relationship with LGBTQ health agencies, standing as a steady front line for HIV awareness and prevention work. As nightlife historian Tim Lawrence notes, ballroom houses have a history of operating "as de facto orphanages for displaced kids."
Ballroom has a way of developing advocates, like Madelyn Morrison.
"Ballroom is not just this underground community. It's not just this microcosm of Hollywood. It is a movement," notes Madelyn, director of the Attic's Bryson Institute, the educational department of Philadelphia's sole independently run center for LGBTQ youth. She used to go by Aamina when she built a legendary career as a voguer.
"It is a resistance from the church," Madelyn adds. "It is the resistance from toxic, abusive families who did not accept us. It is the resistance of toxic, abusive neighborhoods that refuse to accept us. It is resistance from schools that we know were going to be traumatic every single day we went there. It's a movement."
Icon
A title that honors someone for participating 20 years or more in ballroom
Many of the city's icons moved through the same houses and shared space for decades. In Philly, their lineages are often interwoven.
"Philadelphia is family. All the house fathers of today are all my brothers. We all grew up together, you know what I mean?" says Angel Revlon, 46, an icon who's been inducted in two ballroom halls of fame. "When I go to a Philadelphia function, it's like a big giant family reunion."
‍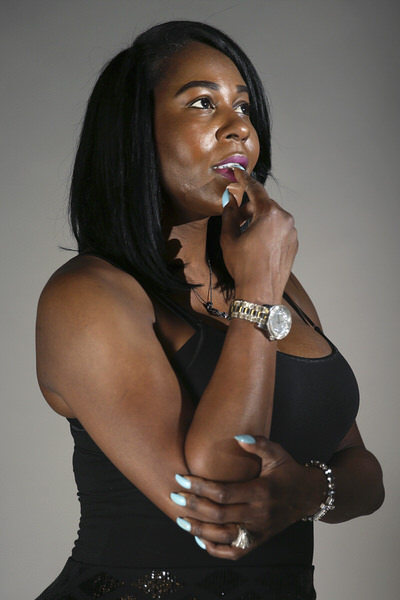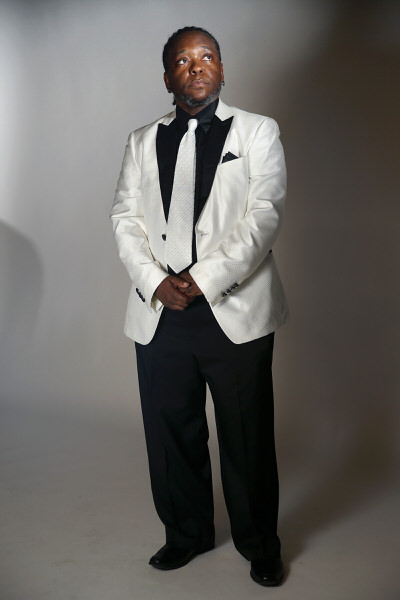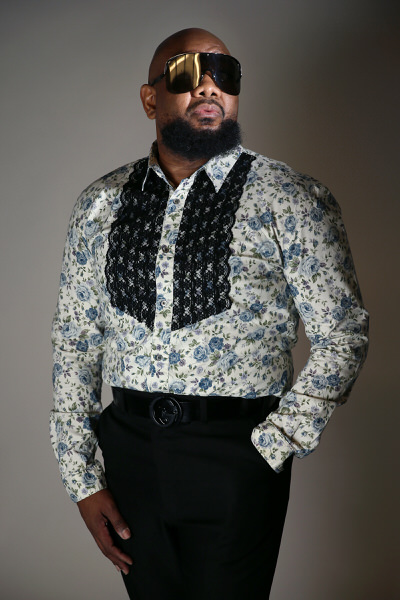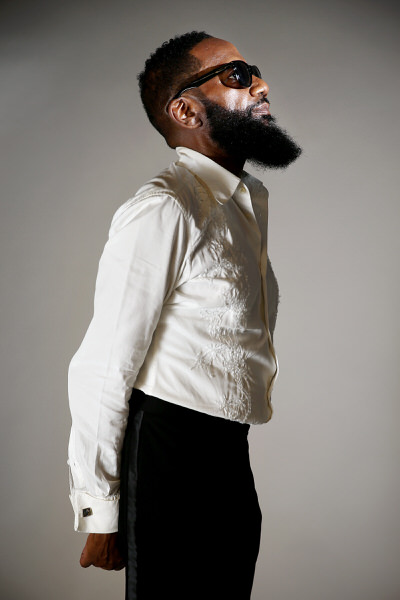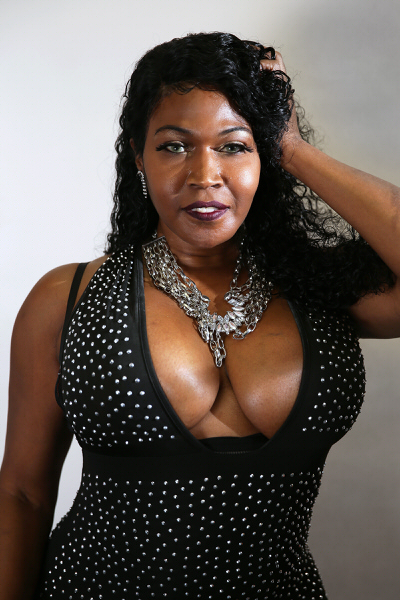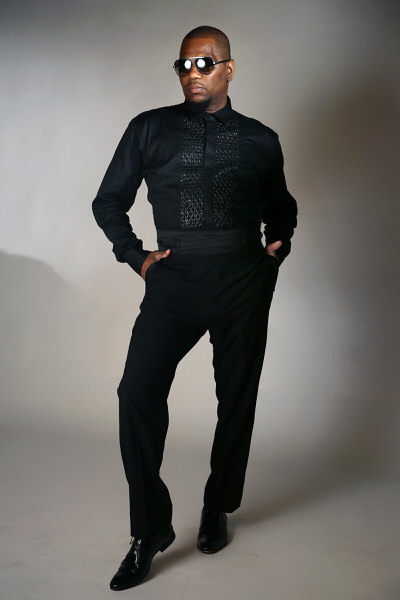 TIM TAI / Staff Photographer
‍
Longtime participants point out that it's a talent incubator, with a long list of pros caring for the looks of celebrities like Rihanna and Teyana Taylor. Model and activist Amber Rose, who grew up in South Philly, found fame outside of the culture after being ensconced in the House of Karan here.
"It was very close-knit. We would have block parties and barbecues. There was always something to do. There was always someone's house to go over," Amber, 36, recalls of her time in the community, which she joined at 16.
That sense of community wouldn't be the case if it weren't for a deeper love — if it weren't for a pride that runs through the ballroom culture.
You can see this when Alvernian Prestige, whom people in the ballroom scene call the mayor, keeps running back home to Philly even though he lives in New York. The love is there when Mann Prodigy, the founding father of the House of Prodigy, makes clear that disses toward Philly will never change how he feels. For Kevin JZ Prodigy, it's hard to put into words what sets Philly apart.
"We have a language that no one has," says Kevin, a commentator who holds the title of "the Voice of Philadelphia." "It's just a Philly thing — how we take on the battle, how we take on people, how we take on the world, especially how we take on ballroom. It's very, very different."
TIM TAI / Staff Photographer
Ballroom kids still experience many forms of discrimination — racism, homophobia, and transphobia in and outside of the black community. Ballroom veterans recall that other black LGBTQ people would look down on them. Ballroom, Michael Roberson Maison-Margiela says, was doing what it had to do.
Kwame Ferragamo, 52, launched the Crystal Ball through Colours, the LGBTQ health and advocacy organization where he worked as an operations coordinator. He believes that their community was always going to pull through.
"Adversity does not define us," he says. "I totally believe we carry [trauma] in our DNA. But that would also say that we carry victory in our DNA. We carry resilience in our DNA. We carry accomplishment in our DNA. And that's what we go to."
‍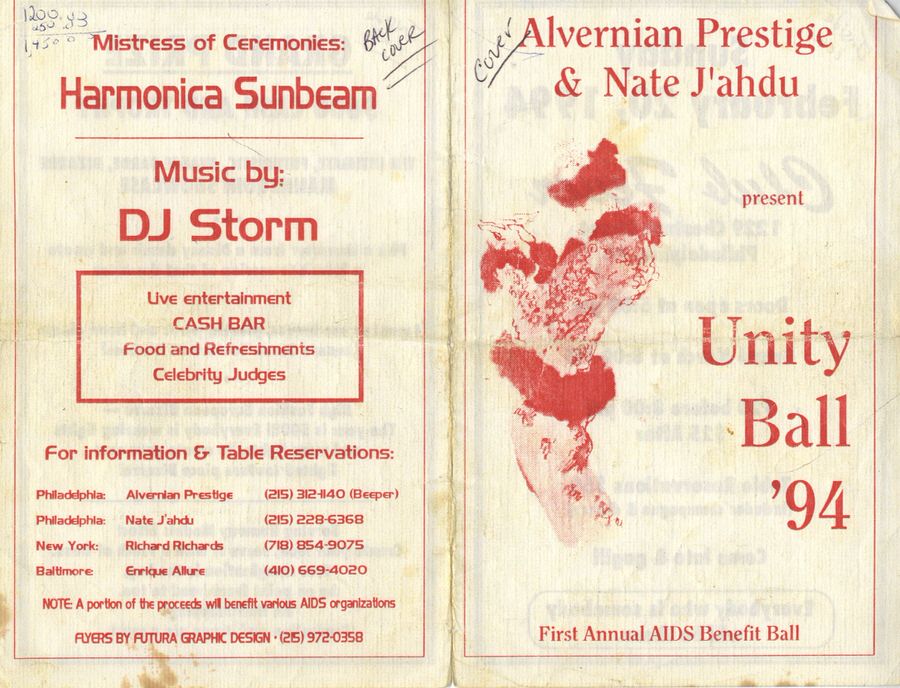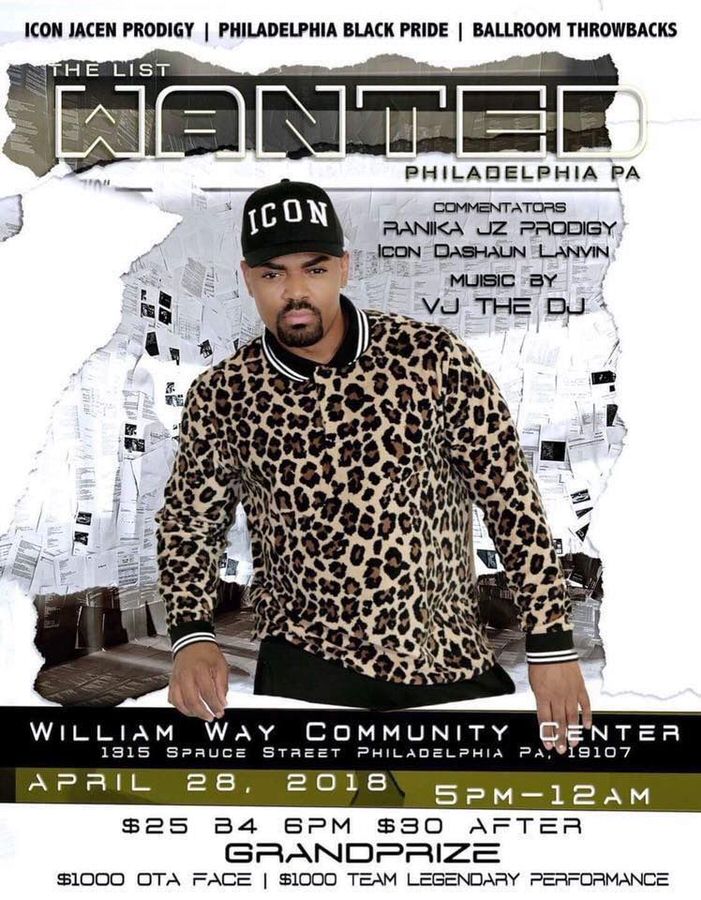 ‌
‌
1
of 13
‍
Ball Joy
Vogue
Ballroom's genre of dance. There are multiple varieties; the variety "old way" was famously seen in the music video for Madonna's 1990 single, "Vogue." There are two predominant theories for the origin of vogue. One theory is that Paris Dupree, a drag queen originally from Philadelphia, invented it in New York City. The other is that LGBTQ inmates at Rikers Island, a prison in New York City, created the dance.
Madelyn Morrison thought she knew how to vogue but she had a rude awakening at the Dorian Corey Awards Ball in 1997. She had been wanting to battle Dee Dee West, who back then was Dee Dee Revlon. Hand performance is a component of vogue that Philadelphia plays no games with, and Ms. Dee Dee? Well, they call her "Mother Hands."
Dee Dee became known for the masterful lines she could cut while maintaining stunning rhythmic precision to even sputtering rapid-fire beats. Dee Dee let the girl dance. She went and sat down in a chair near the judges, crossed one leg over the other, and battled Madelyn with one hand.
"She ate me to smithereens," Madelyn, now 39, recalls. "I'm jumping up in the air. I'm spinning around going dip after dip after dip .… I'd never seen somebody make so many shapes and movements and in one hand ever in my life. I was more in awe than I was devastated."
After Dee Dee beat her, she knew whom she needed to learn from. Two years later, Dee Dee obliged her. She kept Madelyn in a friend's apartment in Baltimore and made her vogue for five hours straight.
The category is...
Ball organizers have the power of deciding not only which categories will be up for competition, but also what the stipulations for the categories will be. Contestants must follow these rules to the letter, or risk elimination. Often, the categories are full-on displays of creativity, character performance and humor, not to mention, they can pose incredible challenges.
Take this year's Dorian Corey Awards Ball. Normally, this ball doesn't have a theme, but organizer Alvernian Prestige watched the entirety of The Crown on Netflix beforehand, and decided on royal treatment. Contestants that night had to come dressed not only as monarchs, but also as royal military and royal nurses.
Here are five examples of ballroom categories listed at Philly balls this year. (Some minor misspellings and punctuation have been changed.)
Dorian Corey Awards Ball— The Crown, held in February 2019
THE CROWNS OF RUNWAY: $500
You are a part of the aristocracy and nobility. Your walk and look have set you apart and among the elite. You are Ballroom's walking wonders, but nobles wear Coronets and Tiaras. It is their dream to ascend or marry into royalty and wear an actual Crown. Tonight you are trying to win the royal family's favor and become the next to wear the Crown. To amuse the court, bring it like the "HUMAN PERSONIFICATION" of one of the five precious stones used on the Coronets, Tiaras and Crowns as follows:

Virgins - SAPPHIRES
Bq [Butch queen] European - DIAMONDS
Fq [Fem queen] Runway - PEARLS
Women's Runway - RUBY
Bq in drags Runway - EMERALDS
Legendary Runway - DIAMONDS & PEARLS
The List— Part 3, held in April 2019
Female Figure Realness as a House $1000
For years, it's always been a controversy over what house, which state and which region has the realest girls. Tonight send forth your ultimate girl group consisting of Transwomen, FQ, and BQ in drags. Each team must consist of at least one legend. (1 Trophy and 1 Overall Winner) Must consist of at least 4 people !!!!
Calling all The houses who think they got "THE GIRLS"
POSSE Ball— Once Upon a Time, Good vs. Evil, held in March 2019
OTA Face 🏆
The Fairest in the Land, oh my pretty!! How dare your face be so charming and witty. A beauty full of grace no villain or creature can take your place. Tonight only the true fairest of the land will win.
The Onyx Ball— Philadelphia Ballroom Scene 30th Anniversary Celebration, held in August 2019
GRAND PRIZE 1 $1,000
B.Q. Pop, Dip & Spin (The Old Way)
In honor of the Icon Alvernian Prestige celebrating 30 years of voguing the Old Way! Voguing the old way will never leave the balls, it's a classic category not choice for all. Final dips, popping, spinning and locking plus poses and twists in a Ninja suit. Co Sponsored by Joshua Diaz-Ninja
The List— Part 3, held in April 2019
Legendary Performance
"There's plenty of Clip's Give me a MOMENT" ($500) I hate when legends are asked to bring it in costumes. So tonight the look is on you but your performance should be LEGENDARY !!!
(1 trophy and 1 Overall Cash Winner)
Tonight is the night to finish all the rivalries and to settle all scores. I am requesting the following LEGEND's to compete. Icons are automatically invited. If you were not invited you can still walk by paying a $20 entry fee or you have to grab the mic and call out a person that's on the list you don't see and battle them immediately !!!!
"I was so tired, but she just would not let up until I got it right," she remembered. "She was all taking breaks, drinking water and s—. She like, 'Keep voguing.' I'm like, 'I wanna die, like, come on.' But she taught me stamina, creativity, style, grace, technique, femininity. She taught me all that in five grueling hours. Every track I sweat out that night was worth it."
Madelyn believes that what they tap into is ancestral.
"You can feel the music, the beat, the voices move through one another, move through people, urge them to rise up," she says. "We still carry that with us today. That need to wake up a space, wake up a room. That's old, old, old, old school.
"It is the rejuvenation of the energy that has kept us alive and fighting all this time."
Ballroom music can keep a quick pulse. The beat always surrounds you. And when someone comes to the floor and shakes the crowd up, you can see people stomping their feet, slamming their hands on the runway, throwing their snaps up high. The anticipation when the beat crashes is a communal experience.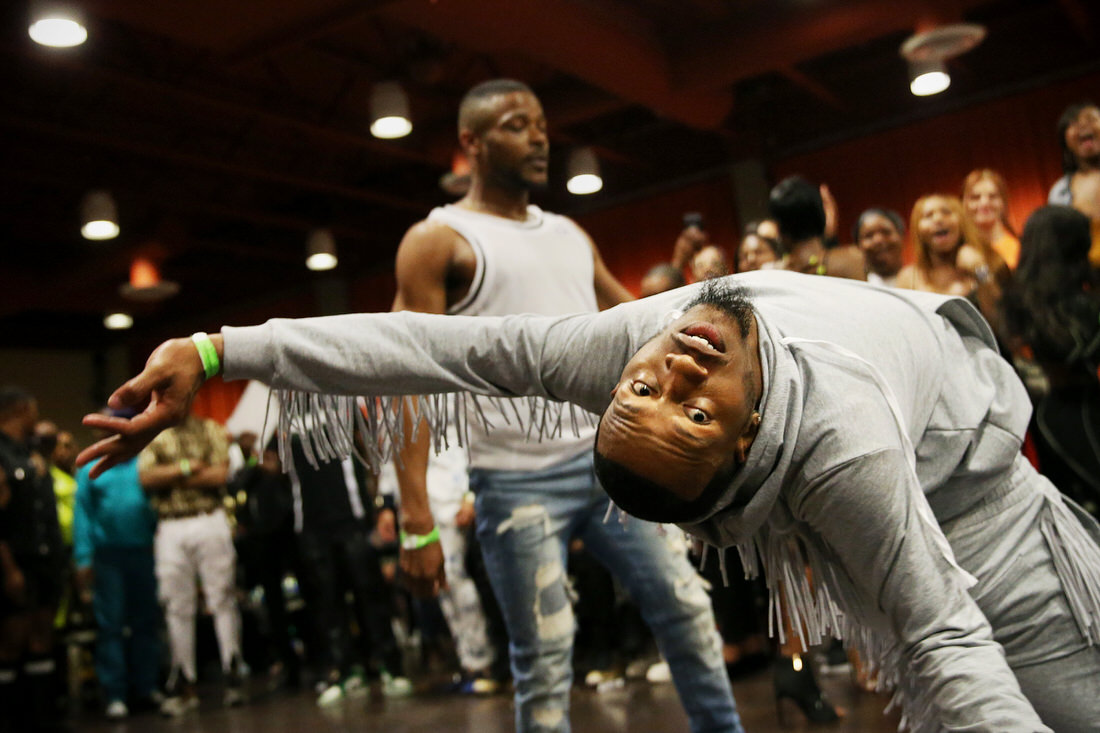 TIM TAI / Staff Photographer
The commentator who holds the title of the Voice of Philadelphia, Kevin JZ Prodigy, 39, finds inspiration in everyone around him.
"I fed off of all of their emotion. I fed off my own emotion and pain," Kevin says.
"Whether it was good or bad, whatever anyone went through. I get a rush when I'm able to bring out everybody's inner feelings, and emotions, and rage, and anger and fight.
"We needed something to let us get all of our rage out as young adults because the world wasn't trying to accept us.… We needed a place to let all that frustration out, where we can come together and fall to the floor."
Dancers lose themselves in the music without losing the beat.
"You completely black out," Sexy Lexy Balenciaga, 38, an icon and hall of famer, says. "If you're thinking while you're voguing, you're not really voguing."
"We needed something to let us get all of our rage out as young adults because the world wasn't trying to accept us… We needed a place to let all that frustration out where we can come together and fall to the floor."
– "The Voice of Philadelphia," Kevin JZ Prodigy
Even in the beauty categories. Jacen Prodigy can only really sell his face in the moment. There's a magnetism that takes place, he says, that's almost like when you see someone who entices you.
"I'm pulling you in. The way I'm blinking my eyes. The way I'm lifting my jawline. The way I'm smiling. The way the light is hitting my skin. The way my nose happened to turn at a 45-degree angle," he says. "I invited you into a conversation with a blink, and by the time you got done looking at me, you couldn't even think about nothing else."
Unsurprisingly, Jacen, 36, has turned the beauty skills that he picked up in ballroom into a lucrative career. When asked why storytelling matters so much in ballroom culture, the makeup artist who tends the faces of celebrities like Nafessa Williams and Eve thought for a moment.
"It's always been told that ballroom is fantasy. Because you're able to be something that in society you were never allowed to be," Jacen explains. Career access, even access to superstardom, for black LGBTQ people is improving. "But it's still such a story, because you know when you walk into a category that you're almost selling a dream."
‍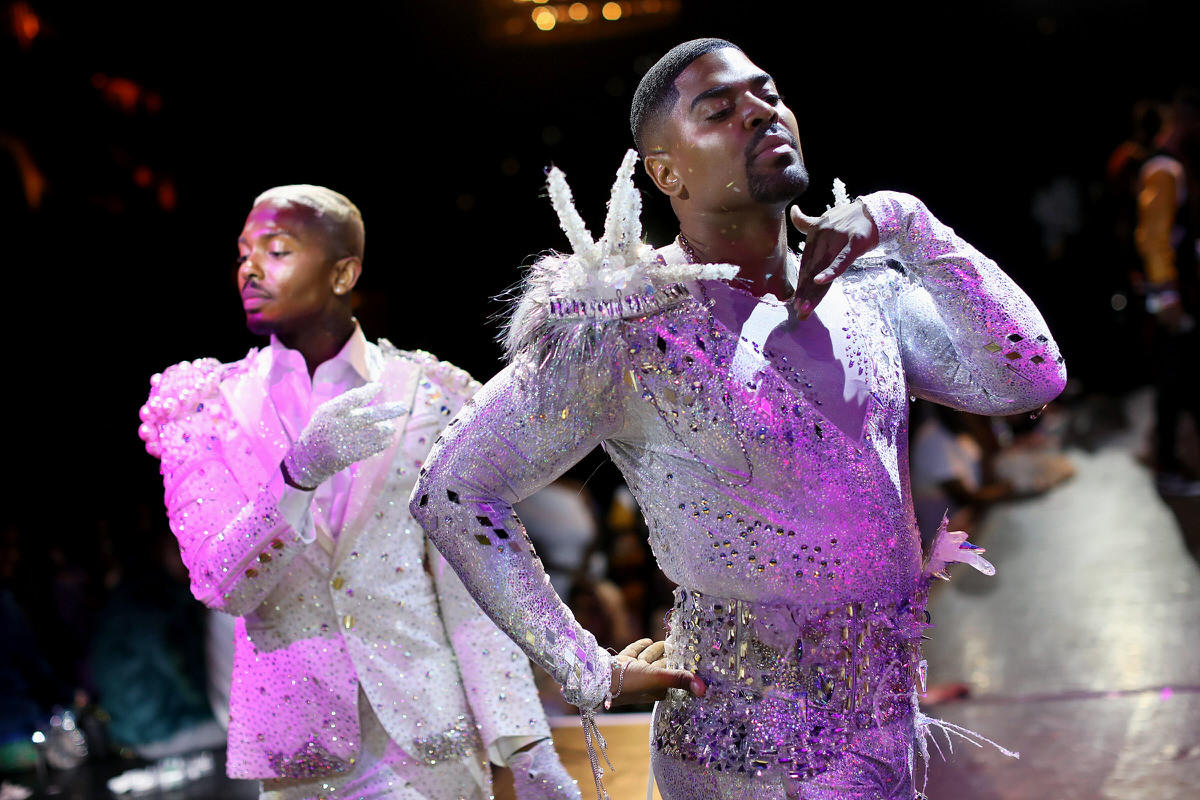 TIM TAI / Staff Photographer
‍
Before the recent Miyake-Mugler ball in New York, Jacen kept a diligent beauty and exercise regimen, and went vegan. Fenty Beauty was sponsoring the grand prize for his category, face. At $10,000, it was the largest in ballroom history. Rihanna was judging. She sat in the middle of the panel wearing white, one of the House of Miyake-Mugler's colors for the night. Her longtime hairstylist, Yusef Miyake-Mugler, is the overall father of this house, so this was not her first ball.
The Prodigies maneuvered to carry a mammoth sculpture of a sparkling crystal through the crowds of people watching the action. From that crystal, Jacen reemerged, smiling playfully with his skin aglow. He was ready.
He walked down to the judges' panel. He pulled his fingers along his neck. He approached Rihanna. He leaned over to blow a kiss into the air above her. He didn't need to do much more.
Tens across the board.
TIM TAI / Staff Photographer
‍
‍
So much started with Paris Dupree
Lineage runs deep in Philadelphia's ballroom culture.
Remember Meechie Lanvin, with the sharp black suit and known for the last-minute winning drama? His mother, Renee, had been the daughter of Lisa and Raphael Excellence, the mother and father of the House of Excellence, one of the first Philadelphia houses that actually got New Yorkers to take them seriously. Raphael, now 53, used to head to New York to see his aunt Paris Dupree, who forever changed the ballroom culture.
Paris was the drag queen who created the ball "Paris Is Burning," from which the famed 1990 documentary drew its name. She also invented the art of voguing, according to ballroom legend.
She revolutionized ballroom through expanding the categories, opening them up beyond drag queens and transgender women. She died at age 61 in 2011. Paris really made her name in New York, though she grew up in Germantown and North Philly and never forgot her roots.
She would regularly reach back to the ballroom kids coming up in her hometown. When she noticed that her nephew Raphael had an eye for fashion, Paris, a wickedly talented seamstress, decided to teach him a few things. She figured he'd need to know if he wanted to help out Lisa, whom Paris loved as a sister.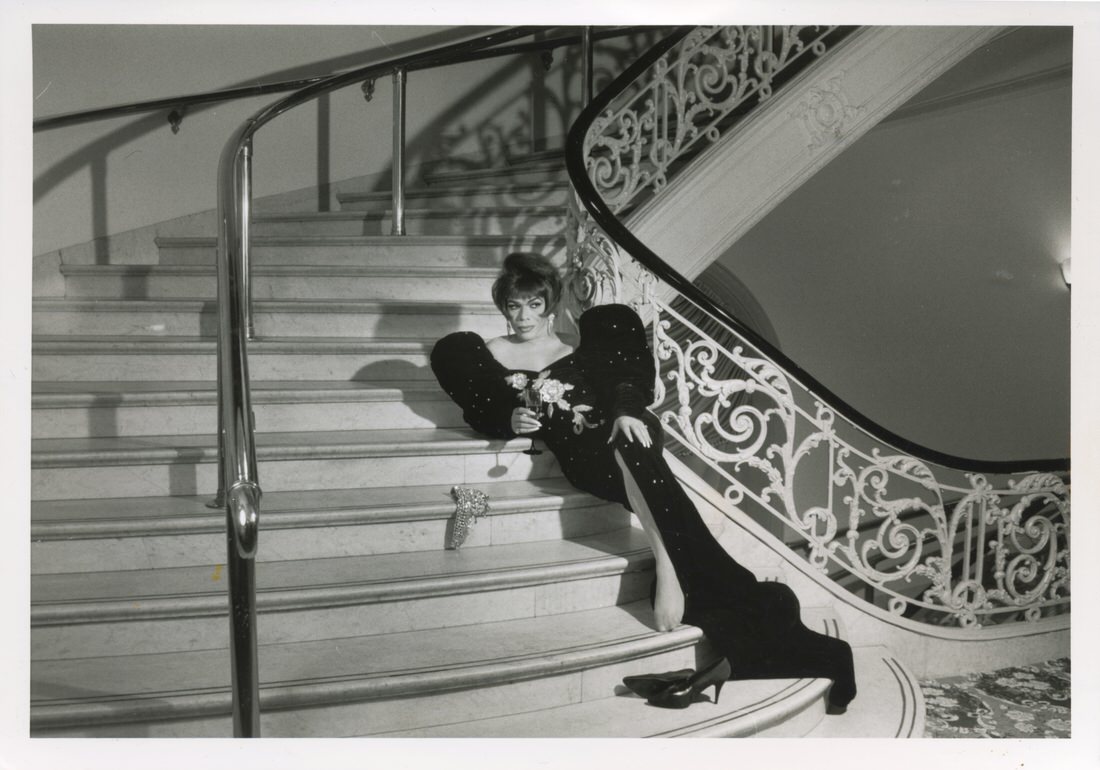 The COLOURS Organization
"I would run back and forth to the store getting her Pepsis and Newports. And she would teach me in a one-room — not one bedroom— one-room studio apartment with a bathroom down the hall that was shared, on 43rd and Eighth Avenue," Raphael recalls. "I would sit there for hours with her and help her bead gowns to get ready for haute couture evening wear. And she'd win her $1,000, then she'd give me $100."
"She was hard," he says. "But if she liked you, she really, really liked you."
The first ball, ever
The person who launched the current house system was Crystal LaBeija. According to historians Tim Lawrence and Kevin Ultra Omni, she did so in 1972.
Crystal, who famously was captured in the 1968 documentary The Queen, competed at predominantly white drag balls. But, Lawrence wrote, she grew "tired of the anti-black bias of the balls." A friend of Crystal's, named Lottie, approached her for help for a ball in Harlem that would be for black drag queens like them. The story goes that Crystal wanted to be in the limelight, so Lottie came up with the idea of starting a house with Crystal's name. The House of LaBeija was born. More houses would soon follow.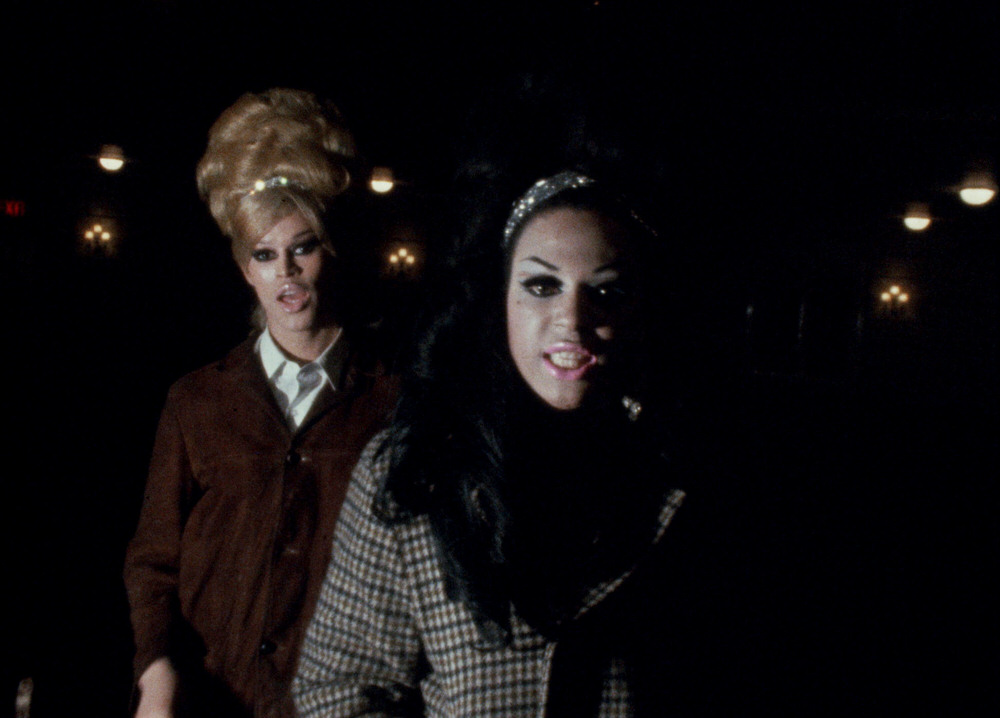 KINO LORBER
Paris Dupree took Alvernian Prestige on as one of her sons. To history, Paris is a pillar of ballroom culture. To Alvernian, the founder of the House of Prestige, she's the elder who thought she could whip him in spades.
Many people in the community have spent time in Alvernian's house. At 29 years old, it's the oldest continuously operating ballroom house in the city. Alvernian is the president of the Philadelphia Ballroom Alliance, the organizer of the Dorian Corey Awards (the Oscars of Philly ballroom), and the founder of the city's first mini-ball series. Some people think he's the founder of the scene. Alvernian, 47, is quick to correct that. The man responsible was Michael Gaskins Onyx, a fearless competitor with a sharp tongue, whose House of Onyx was short-lived. Alvernian feels an obligation to speak his name. The life of the late Michael Gaskins Onyx hasn't been well captured.
With the Onyx ball, Alvernian explains, Michael Gaskins Onyx launched the Philadelphia ballroom scene 30 years ago in a YWCA in Center City with about a hundred people in attendance. Alvernian, like Raphael, was there. Alvernian figures there were maybe 10 or so categories at that first ball. He walked new face, a category where freshmen ball walkers show their beauty. Over the years, Paris kept returning to Philly, even throwing a version of Paris Is Burning here. She became the auntie of Philadelphia ballroom.
"She was a sweetheart," Raphael said, "and she spoiled me rotten."
TIM TAI / Staff Photographer
Writer: Cassie Owens
Editors: Michael Days, Julie Busby
Research/reporting: Cassie Owens, Raishad Hardnett, Lauren Schneiderman
Video producers: Raishad Hardnett, Lauren Schneiderman, Cassie Owens
Cinematographers: Raishad Hardnett, Lauren Schneiderman
Video editors: Raishad Hardnett, Lauren Schneiderman
Visuals editors: Danese Kenon, Frank Wiese
Creative web direction/design: Garland Potts
Digital producer/editor: Lexi Belculfine
Editorial project manager: Danese Kenon
Photographers: Tim Tai, Heather Khalifa
Social producer: Ray Boyd
Copy editors: Richard C. Barron, Roslyn Rudolph, David Sullivan