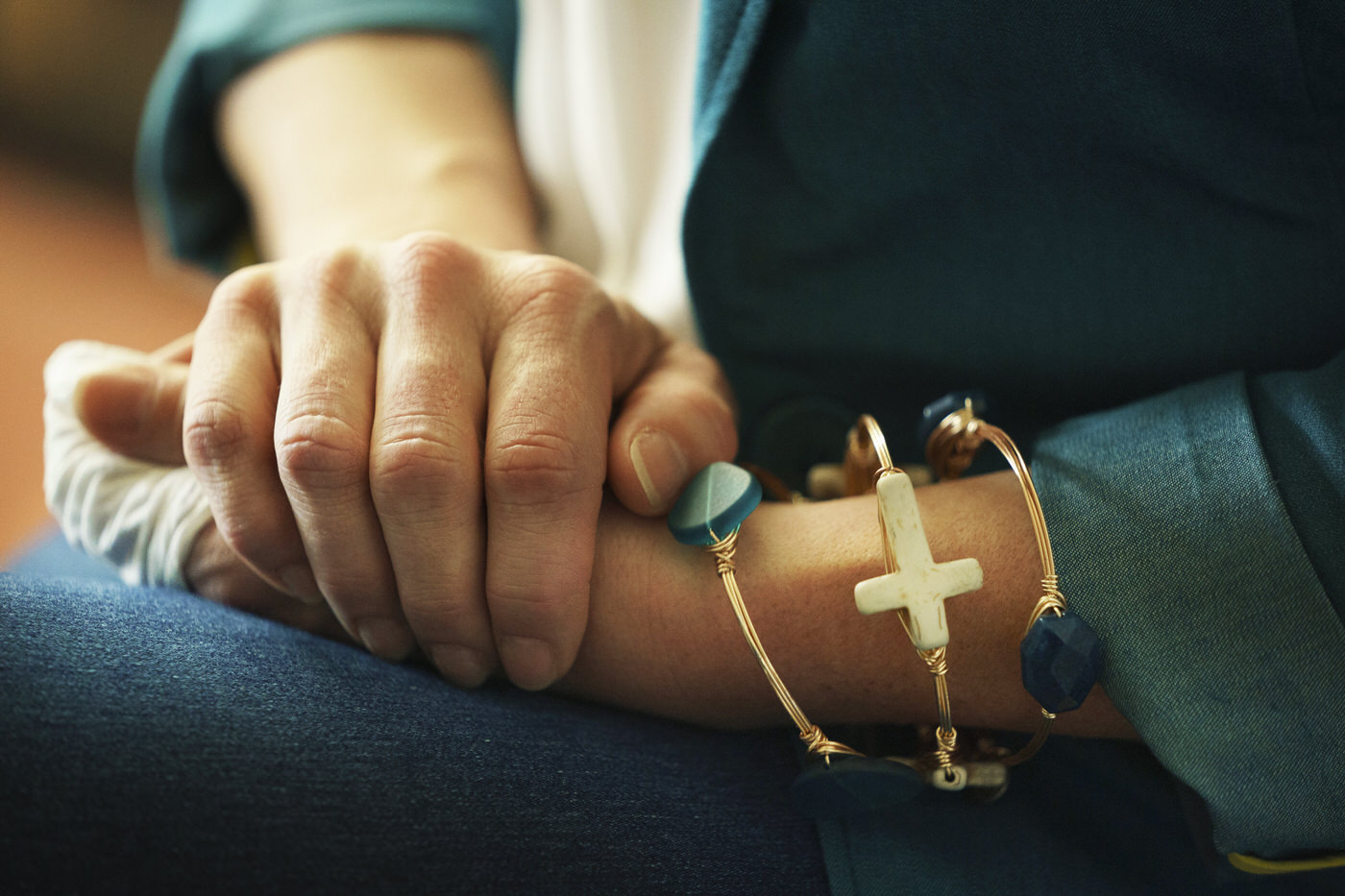 "I remember thinking but he's a priest, he's a priest and this is normal."
– Patty Fortney-Julius
"I remember him always in his underwear. White underwear with a blue ring around the top."
– Carolyn Fortney
"They pulled the rug of heaven out from under us."
– Jeannie Fortney-Webster
"In our day, if you were born into a Catholic family … that priest was next to God."
– Patricia Fortney
"Be very careful of someone who loves your child too much. Because no one loves your child like you do."
– Patricia Fortney
"When you grow up in a Catholic Church in a Catholic family in a Catholic town in the Catholic culture, it's part of who you are. So you don't even question that the priest is doing anything wrong. Even when he's ... touching you or kissing you."
– Carolyn Fortney
"We were raised not to burden people. We were raised not to talk about immoralistic things. And this was immoral. It was shameful. So we didn't talk about it."
– Teresa Fortney-Miller
"It's OK. God has the last laugh in it. Not that he's laughing. I know he's up there shaking his head, just disgusted with it all. It's a shame. "
– Lara Fortney-McKeever
"You get mad but you don't know how to handle it. You just go inward on it. To this day I couldn't even explain it. It just bothers the hell out of you. You can't keep your mind on anything for five minutes."
– Edward Fortney, the girls' father
"It started with just a hug. Then it became a hug and snapping your bra. And then it would be a kiss. And then he would, it was like a wet kiss at first. And then he'd get more comfortable, and he'd try to stick his tongue in your mouth."
– Lara Fortney-McKeever
Betrayed by faith
Five sisters, abused by one priest, tell their story
‌
Thursday, September 20, 2018
The new parish priest came to Lara Fortney's fifth-grade class asking for volunteers to help in the rectory. A middle child from a big family, she stood out as the best behaved, the one who jumped when anything was asked of her. And this was a request from a Catholic priest, a man she believed was a bridge to God.
Her hand shot into the air.
Today, 35 years later, Lara is sure Father Augustine Giella already knew about her family.
One boy. Eight girls.
In time, Giella would come to sexually abuse five of the sisters.
Nearly four decades later, his crimes stand apart — the audacity of one man to so thoroughly devastate a single family — in the sweeping Pennsylvania grand jury report that uncovered abuse by 301 predator priests across six of the state's dioceses. Since its release last month, the report by the state attorney general has brought new urgency to the international crisis over child sex abuse within the Catholic Church. Already other state attorneys general have opened similar investigations, including in New Jersey, where Giella ministered for 30 years before being moved to Pennsylvania
He died in 1993 at age 72 while awaiting trial after police searched his home and found little girls' underwear, vials of urine, and photos of naked children, including Carolyn Fortney, the youngest of the siblings.
Even in death, though, Giella continued to prey upon the family in another tragic way.
He drove them to silence.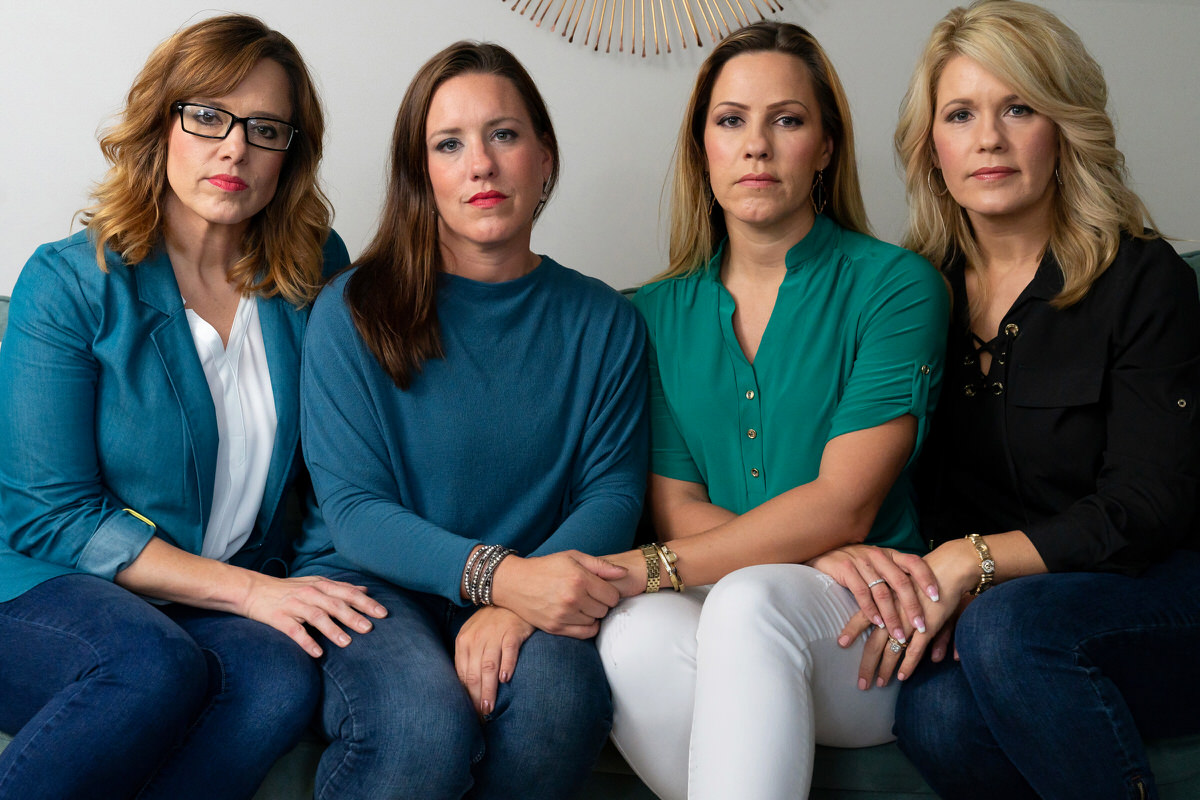 JESSICA GRIFFIN / Staff Photographer
From left to right, Patty Fortney-Julius, Teresa Fortney-Miller, Carolyn Fortney and Lara Fortney-McKeever, shown in Hummelstown, Pa. Five sisters in the Fortney family, four of them shown here, were abused by Father Augustine Giella, their parish priest.
Paralyzed by a gag order signed as part of a settlement with the Diocese of Harrisburg, family members kept their tragedy a secret. They barely spoke to one another about what had happened, worried their individual grief would only burden the others already carrying so much pain.
It meant the sisters did not even know the full toll of who among them had been victimized until a few years ago.
"We had so much fear," Patty Fortney-Julius, who was abused beginning at age 13, said last week in her home near Harrisburg. "We know now that to talk about it is healing and is better. We wish we all would have known that years ago."
Those with information about sexual abuse by priests can contact the Attorney General's Clergy Abuse Hotline at 1-888-538-8541.
In the aftermath of the grand jury report, the family, including four of the five sisters who were abused, is now eager to share its story. They are doing so as the state legislature, which returns to session Monday, again considers reforming both the criminal and civil statutes of limitations for victims of childhood abuse, including opening a two-year window for civil complaints already expired under the current statute.
They hope that speaking now will inspire legislators to act, and stop the church and its lobbyists from fighting the change.
They hope it will help other victims still living in silence.
They hope it will help themselves.
"I just don't want to live in fear anymore," said the 43-year-old Teresa Fortney-Miller, who was diagnosed with post-traumatic stress disorder stemming from abuse that began at age 8. "And I don't want to feel ashamed for why I am the way that I am and why my life has been the way that it's been."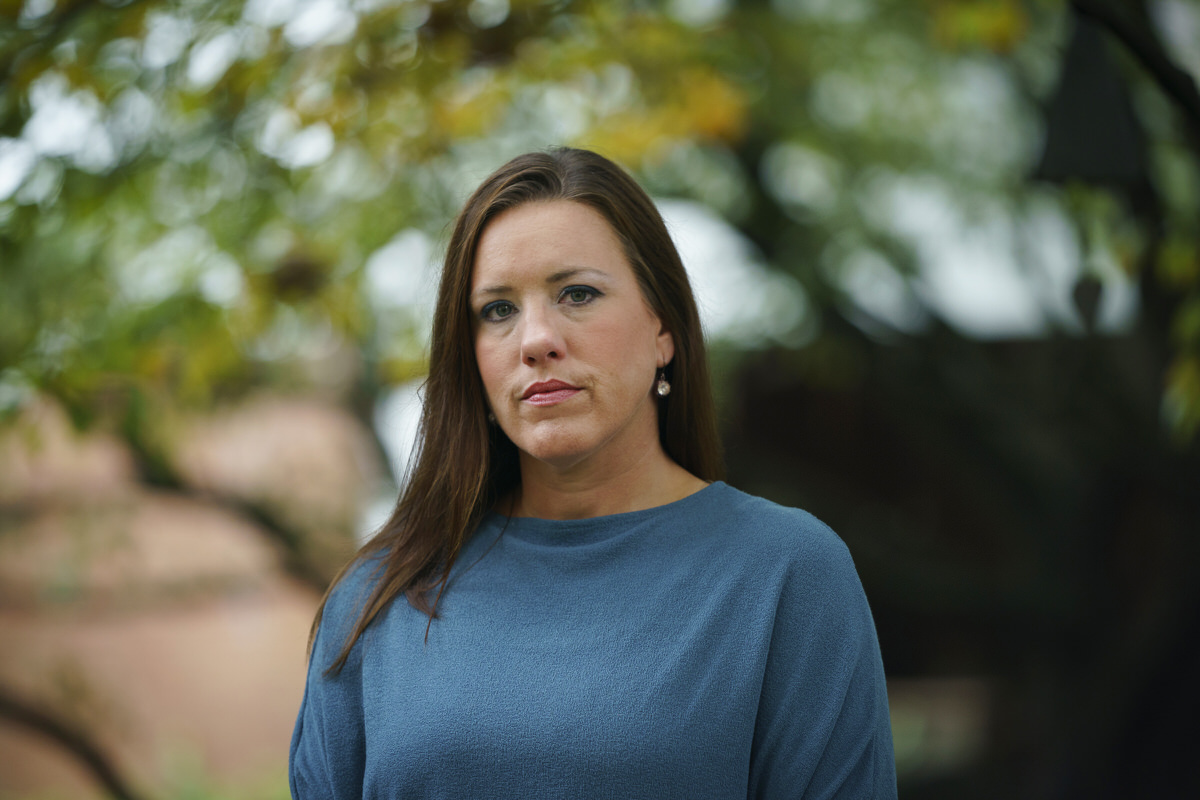 Watch the interview with Teresa
JESSICA GRIFFIN / Staff Photographer
Teresa Fortney-Miller is one of the five Fortney sisters abused by Giella. She met Giella when she was 7 and was abused by him for about four years.
The girls' parents, Edward and Patricia Fortney, met as children while living in nearby Catholic orphanages in the Harrisburg area. Edward was sent there when his father fell ill. Patricia was being raised by a single mother and enrolled by a grandfather who wanted her and her siblings to be surrounded by the faith.
The two married in 1961, when she was 18 and he 23, then filled their home with nine children over the next two decades. Naturally, the siblings fell into groups by age, becoming playmates with those closest to them and caretakers to those younger.
Their life revolved around their six-acre property. And their church, St. John the Evangelist in Enhaut, Dauphin County.
The children attended Catholic school. They played sports through church youth leagues. They went to parish picnics on the weekends and to Mass every Sunday. When the 61-year-old Giella moved to their parish in 1982, they would begin helping him count the collections each week.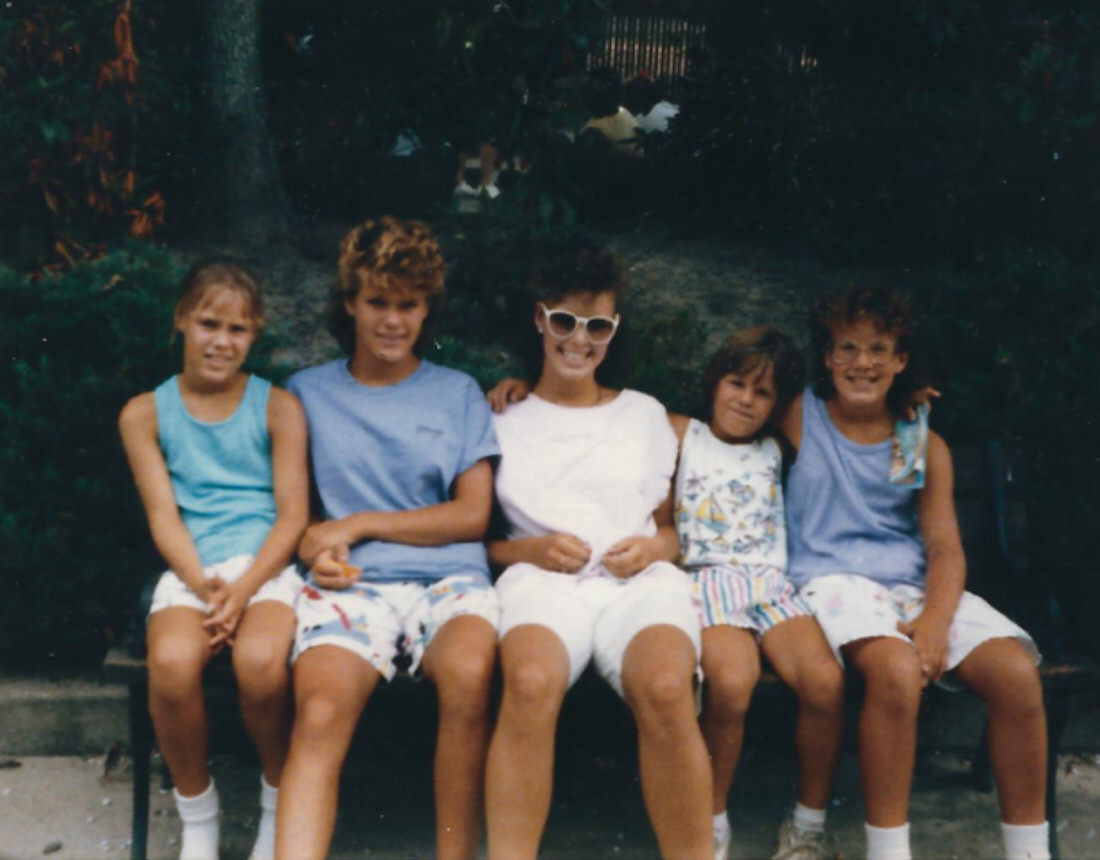 Courtesy of Fortney family
Fortney sisters (from left) Marisa, Lara, Patty, Carolyn, and Teresa, on a trip to Adventure Park. The picture was taken by Giella.
Looking back, the sisters say he laid the groundwork for their abuse from the day Lara, now 46-year-old Lara Fortney-McKeever, raised her hand to volunteer. He gave her odd jobs and paid her in cash, then invited her to bring her siblings along with her.
Soon five Fortney sisters —13-year-old Patty, 10-year-old Lara, 7-year-old Teresa, 6-year-old Marisa, and 2-year-old Carolyn — were spending their free time with Giella alone at the rectory.
As devout Catholics, their parents saw it as a blessing for a man of God to take an interest in their family. When Giella came for dinner, Edward gave up his seat at the table as a sign of respect.
"I thought it was wonderful," he said. "I thought, 'Wow, kids got somebody else to relate to besides me.' "
Instead, when alone with the children, Giella began to talk to them about intimate things. He called it "education" and showed them nude statues and pictures of naked people in National Geographic magazine. There is nothing sinful about the naked body, he would say.
"He used the older ones to groom the younger ones. His grooming tactics were genius," said Patty, now 49. "He would do things to me in front of them that then, when they were alone and he would go further, in their minds they're thinking it was OK."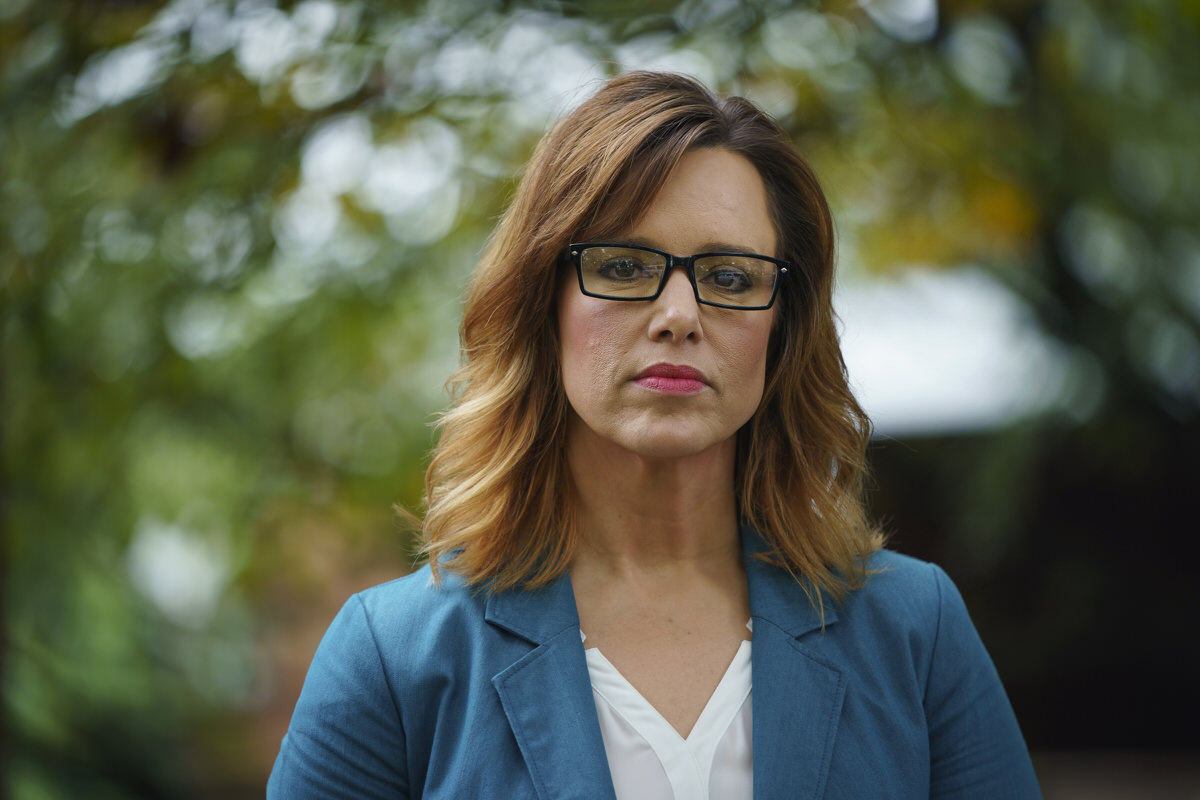 Watch the interview with Patty
JESSICA GRIFFIN / Staff Photographer
Patty Fortney-Julius was abused by Giella from age 13 to 15. She believes he used her to groom her younger siblings.
A grandfatherly figure to the girls, he earned their devotion in countless little ways, showering them with gifts, keeping special treats at the rectory, taking them to amusement parks. When he showed up at the playground, his pockets stuffed with Tootsie Rolls, he always gave the girls a few extra.
Today, Patricia Fortney, the girls' mother, said she never picked up on signs of abuse. All she saw, she said, was a man she believed to be "next to God," who cared deeply for her children.
"Be very careful of someone who loves your child too much," she said, wisdom earned through hindsight.
For a time Giella was abusing all five sisters, until one by one they aged, and only Carolyn was left. For some, there were inappropriate conversations, lingering hugs, French kisses. For others, it went much further. None of the girls recognized it as abuse. He had led them to believe it was normal. And even in moments of unease, they assured themselves he was a man of God.
"I would just brush it off that he's a priest — he's safe," Lara said.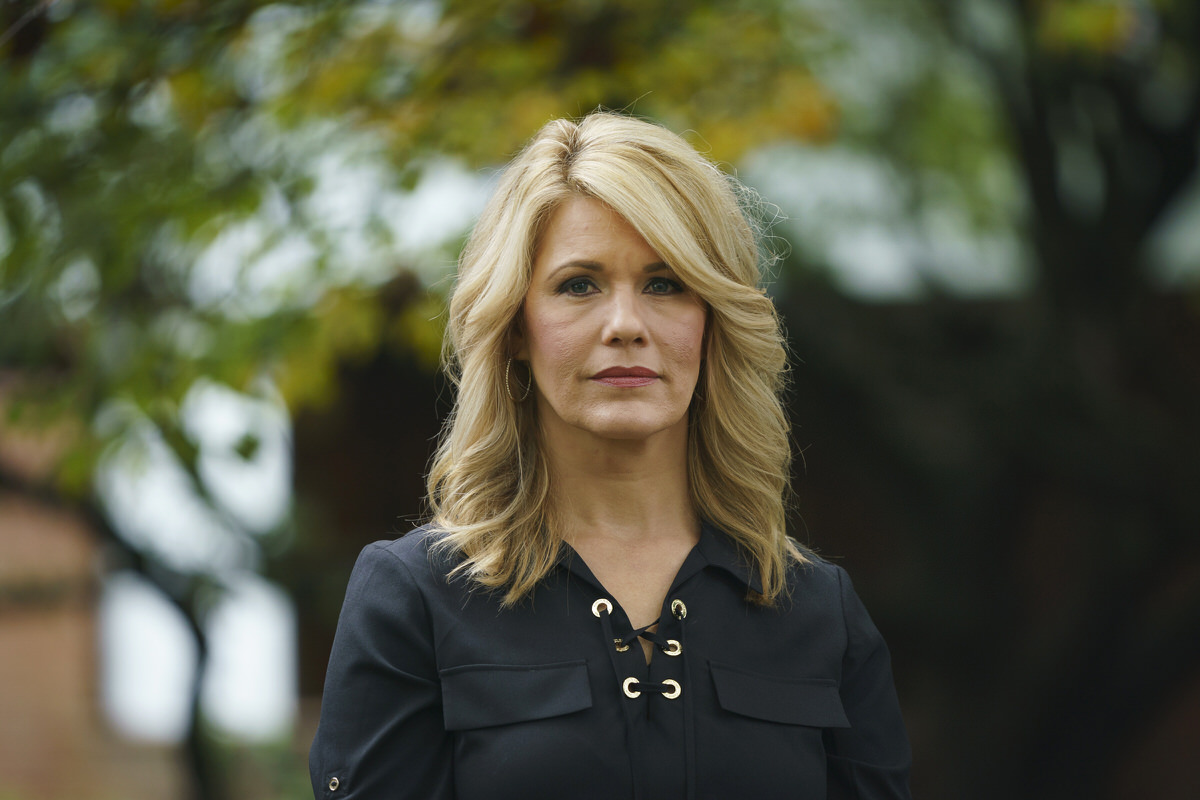 Watch the interview with Lara
JESSICA GRIFFIN / Staff Photographer
Lara Fortney-McKeever was abused by Giella from age 10 to 14. She met him when he visited her fifth-grade class, then introduced him to her sisters.
It has left each with her own damaging memories.
Patty recalls the time Giella told her to trim a portion of her pubic hair and set it on the sink, explaining that he needed to check her "development." Teresa remembers the chair where it happened most often, in a corner of the rectory where he could look out and see the rest of the apartment. For Lara, most of the memories are splintered, but she remembers clearly him walking toward her in only his underwear.
She's come to peace with knowing more memories will resurface with time. Looking at photos of herself as a child, she has a chilling awareness: "Something must have happened to that little girl."
Carolyn recalls him always wanting to give her baths, though the earliest abuse likely escapes her recollection.
Police believe she was younger than 2 when it started, based on evidence and an interview with Giella.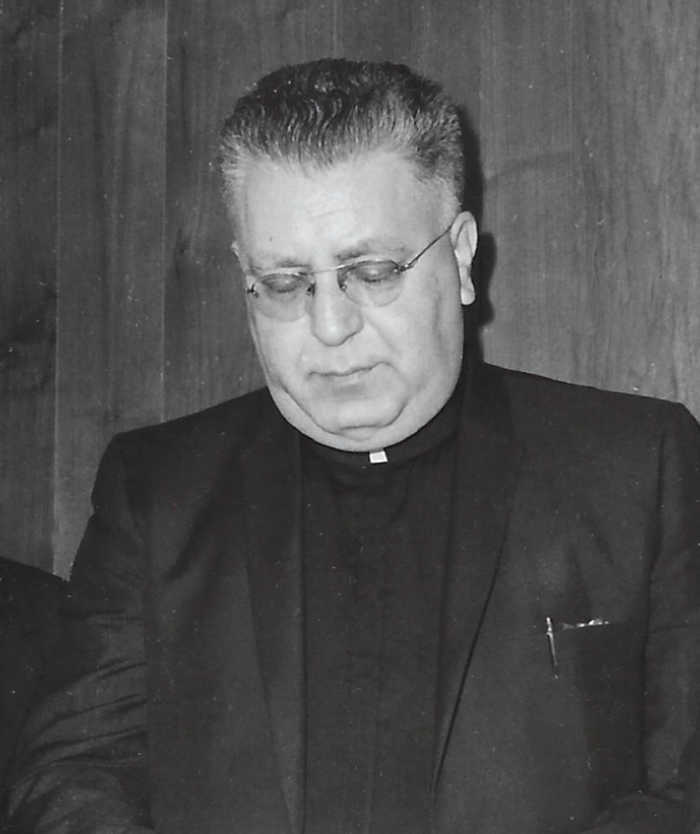 Courtesy of Fortney family
Father Giella
"I remember him always in his underwear," she said. "White underwear with a blue ring around the top."
She told police Giella would ask her to pose for photos, showing her Polaroids of a naked girl as a model. He fondled her often, even brazenly sitting her on his lap when he dined at the Fortney family home, touching her beneath the table.
"When you grow up in a Catholic church in a Catholic family in a Catholic town in the Catholic culture, it's part of who you are," Carolyn, now 38, said. "So you don't even question that the priest is doing anything wrong."
Giella told her it was something special between them, a "secret" she should tell no one.
She didn't until 1992, when she was 12.
That is when a relative of the girls' found a box of nude photos of Carolyn in Giella's New Jersey home, where he had retired to in 1988 and the Fortneys still often visited. Police officers who later searched the residence found a trove of horrors. After the local paper wrote about his arrest, police received calls from several women who said they, too, were sexually abused by Giella, when he was their parish priest in the 1960s and '70s.
Not long afterward, Patricia Fortney, the girls' mother, met with Msgr. Hugh Overbaugh at the Harrisburg Diocese offices. She knew him well. He was the former pastor of her parish and close with the family.
She told him what Giella had done to her daughter. His response has haunted her since.
"I wondered," she recalls him saying, "why you would let your girls go to the rectory."
LAUREN SCHNEIDERMAN / Staff
VIDEO: Catholic Church sex abuse case in Pennsylvania brings four sisters to share their stories of abuse
The news of Carolyn's abuse tore through the family like a silent cancer, catastrophic yet undiagnosed.
From the start, the siblings hesitated to talk about what had happened, worried it would only deepen the hurt they saw in their parents' eyes. That guardedness would become their new normal, the bonds of a loving family still there, but buried beneath shame and fear.
There was no single day when those walls lowered. Instead it has been a decades-long process, distinct for each family member who had to not only come to terms with her own abuse, but grow comfortable with sharing it. The parents and siblings only started speaking openly, and learned that five sisters were victims, about three years ago.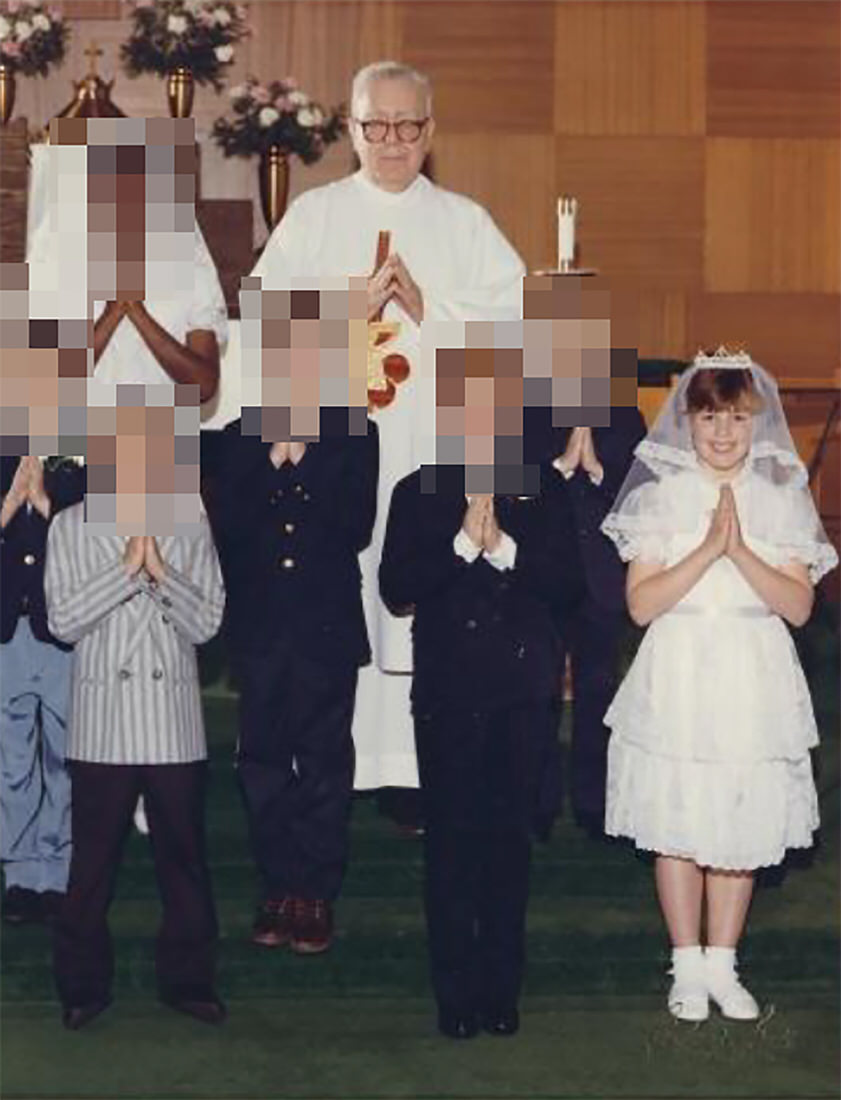 Family handout photo
Carolyn, at her First Communion. Giella, who started abusing her when she was younger than 2 years old, stands behind her.
"We were raised not to burden people," Teresa said. "We were raised not to talk about immoralistic things. And this was immoral. It was shameful. So we didn't talk about it."
About a year after Carolyn's abuse was uncovered, Teresa acknowledged to a therapist that she also was a victim. The family reached a nearly $1 million settlement with the church over the two sisters' cases. As a term of the agreement, the siblings and parents were barred, for a time, from speaking publicly, a gag order that felt as if it extended within their own family.
In their own time, most would leave the Catholic Church.
"They pulled the rug of heaven out from under us," said Jeanne Fortney-Webster, 52, the third-oldest sibling and a sister who wasn't abused.
A few days after the photos of her sister were found, Patty was married in a Catholic church. Her fiance had called Giella to disinvite him. Standing at the altar, she looked at the priest and asked herself impossible questions. Does he know about Father Giella? Is he an abuser too?
It wasn't until a counseling session nearly two decades later that she would ask herself another question — Was I also abused? — and start to accept that she was. She told her relatives about three years ago, after Carolyn began talking more openly about her abuse.
The youngest sibling had felt inspired in 2016 to track down her own police records after she saw the movie Spotlight, about the Boston Globe's investigation into the church's cover-up of priest abuse.
Soon after, the sisters would testify before the grand jury. Even if still in secret, they could tell their story.
For Carolyn, it was empowering. But still there were days when she felt a loss, thinking of what her life could have been. On one of the most difficult, she locked herself in her bedroom and downed alcohol and pills in a suicide attempt.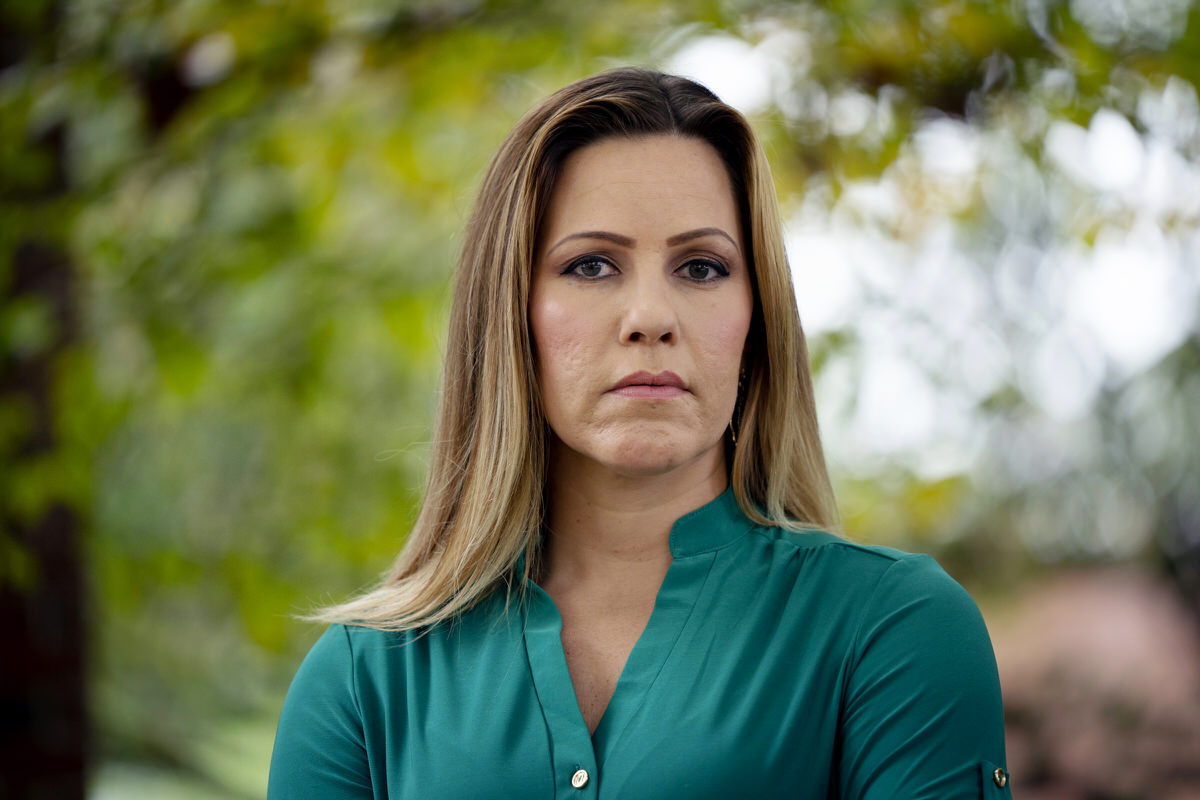 Watch the interview with Carolyn
JESSICA GRIFFIN / Staff Photographer
Carolyn Fortney is the youngest of the nine Fortney children and was abused the longest, 10 years.
Describing it now, she said it was as if she were two people — herself in that moment and as a child in the grip of Giella's abuse.
"[I] just wanted to take all of the pain away from that little girl," she said.
As Carolyn and others visibly struggled with grief, Lara seemed to rise above it. She became an entrepreneur and a success selling Mary Kay makeup. Today, she drives one of the company's pink Cadillacs, reserved for top sellers.
But beneath the surface was an immense guilt: She was the one who led them all to Giella.
"I remember feeling so broken for Carolyn and my parents and for me, I just went into super-achiever mode," she said. "I just wanted to make it OK. And no matter what I could do, it didn't make it OK. It seemed like it made it worse."
Last month, the Fortney sisters sat on a stage at the Pennsylvania state Capitol, in two rows of evenly spaced chairs behind a lectern. At the microphone, Attorney General Josh Shapiro began to speak about the family secret they had long held.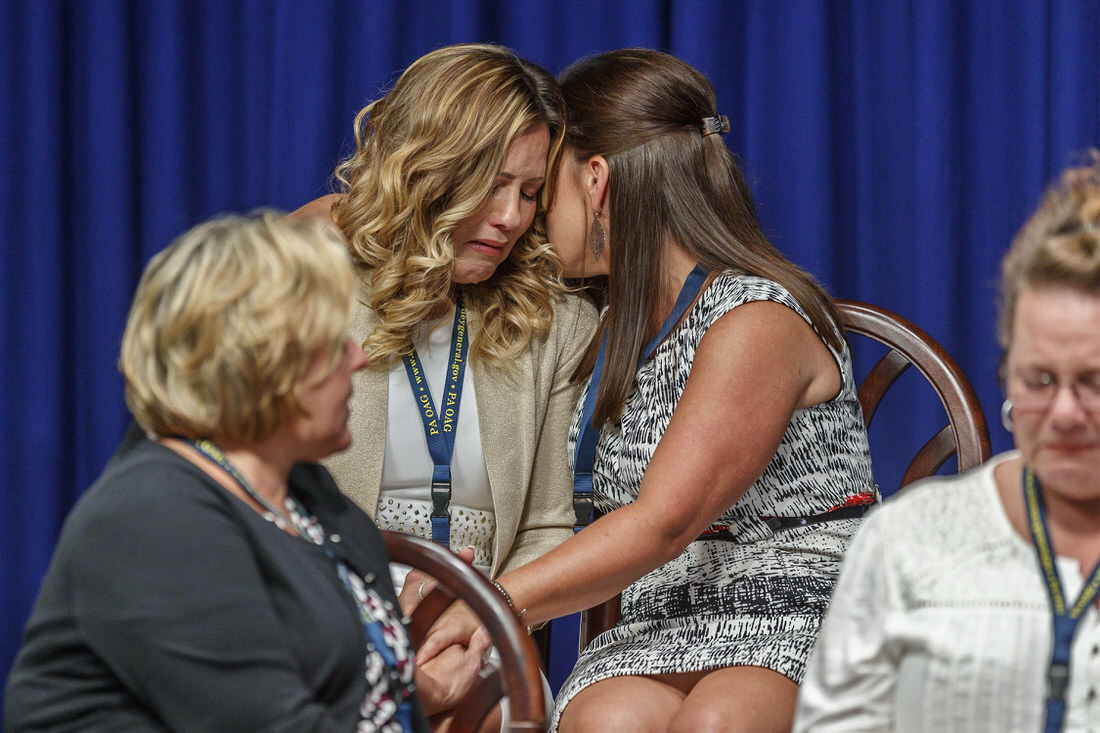 MICHAEL BRYANT / Staff Photographer
Seated on the stage at the state Capitol, Carolyn Fortney, left, and Teresa Miller, right, console one another as Pennsylvania Attorney General Josh Shapiro describes the abuse their family suffered.
They then heard a part of their own story new even to them.
In 1987, five years before police arrested Giella, a student told a teacher that the priest had followed her into the bathroom, saying he wanted to watch her, according to a memo found in church archives subpoenaed by the grand jury. Giella assured her that it was something another girl, one of the Fortney sisters, let him do.
The teacher reported it to Father Joseph Conye, who made a report to the diocese.
In the memo, Overbaugh, the monsignor who five years later would ask the girls' mother why she let her children visit Giella in the rectory, said he had instructed Conye "to do nothing in the case until the matter had been discussed with our diocesan legal counsel." It wasn't until decades later, after the memo was made public in the attorney general's report, that the diocese in a statement would apologize to the Fortneys, saying the case "was not handled properly."
"Over the next five years," Shapiro said that day on stage, "the diocese took no action to remove Giella from ministry, chose not to inform law enforcement, the family, or parishioners. Instead they chose to knowingly allow him to continue to sexually abuse these girls."
Carolyn had always assumed the church covered up Giella's crimes. As Shapiro spoke, she let out a loud sob, validation at last.
LAUREN SCHNEIDERMAN / Staff
VIDEO: One family details the terrorizing impact of sexual abuse in the Catholic Church had on them