Mayor's Fund:
A troubled history
Forming the Council for Progress
The Council for Progress, later named Mayor's Fund for Philadelphia, is formed "to assist the City of Philadelphia in the preparation, planning, and fundraising for its tricentennial celebration," according to the fund website.
The Council files for and becomes a 501(c)(3) tax-exempt organization.
Name change
The City Representative becomes the chair of the Council for Progress and its name is changed to the Fund for Philadelphia.
Fund bosses spent $271,000 on parties, the Daily News reports. Executive director Ida Flowers is charged with stealing a $3,000 federal grant.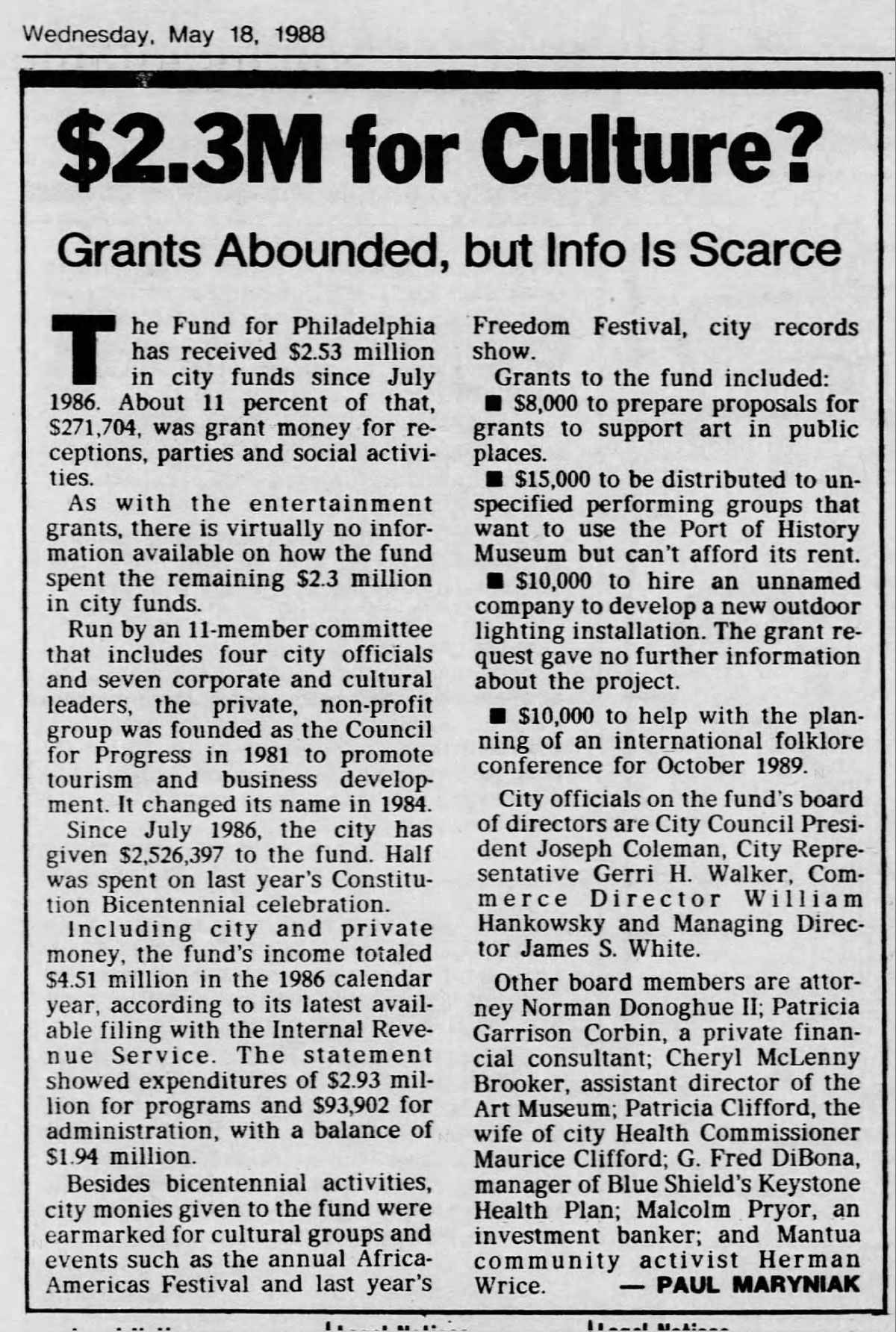 Philadelphia Daily News
Philadelphia Daily News clipping (May 1988)
City Controller's Office freezes the fund's assets

Philadelphia Daily News
Philadelphia Daily News clipping (Jan. 1989)
Melanie Johnson appointed as City Representative
Then-Mayor Michael Nutter appoints his campaign spokeswoman, Melanie Johnson, as City Representative, which includes overseeing the Fund.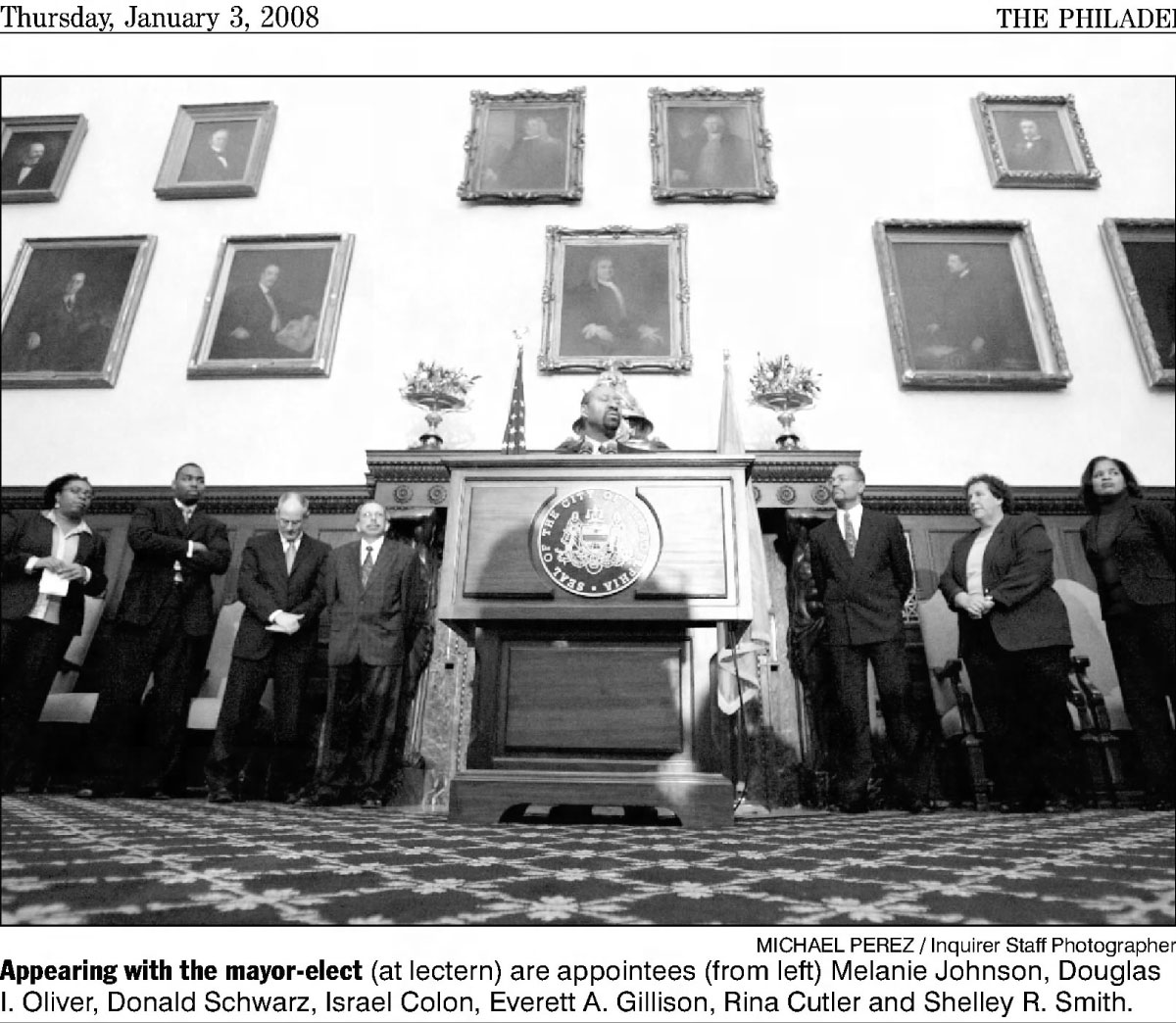 Philadelphia Inquirer
Philadelphia Inquirer clipping (Jan. 2008)
Review of expenses
Bureau of Administrative Adjudication director flags a parking ticket Johnson pays with a check from the Fund, and Chief Integrity Officer Joan Markman recommends reviewing several years of expenses.
Nutter is notified that Johnson has made numerous questionable purchases with a credit card linked to the fund. The Inspector General's Office investigates.
Inspector General Amy Kurland tells Nutter to fire Johnson after concluding Johnson made $733 worth of unauthorized purchases.
New job
Nutter gives Johnson a new title: Director of Research and Marketing for Big Events. Another top aide, Desiree Peterkin Bell, is named City Representative, and takes over the Fund.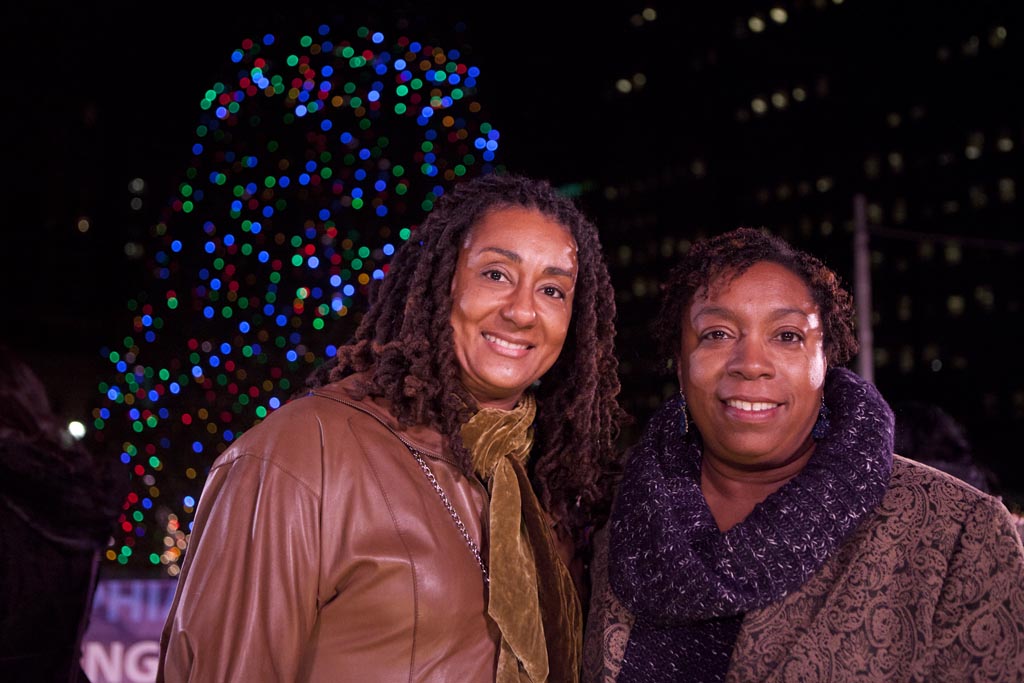 Hillary Petrozziello/Staff
Lisa Nutter, left, and Melanie Johnson pictured before the 38-foot-tall Holiday tree, December 2012.
Restitution
Finance Director Rob Dubow emails Johnson, telling her to repay $733. Johnson complies.
Johnson leaves city government
Johnson leaves city government as Mayor Kenney takes office.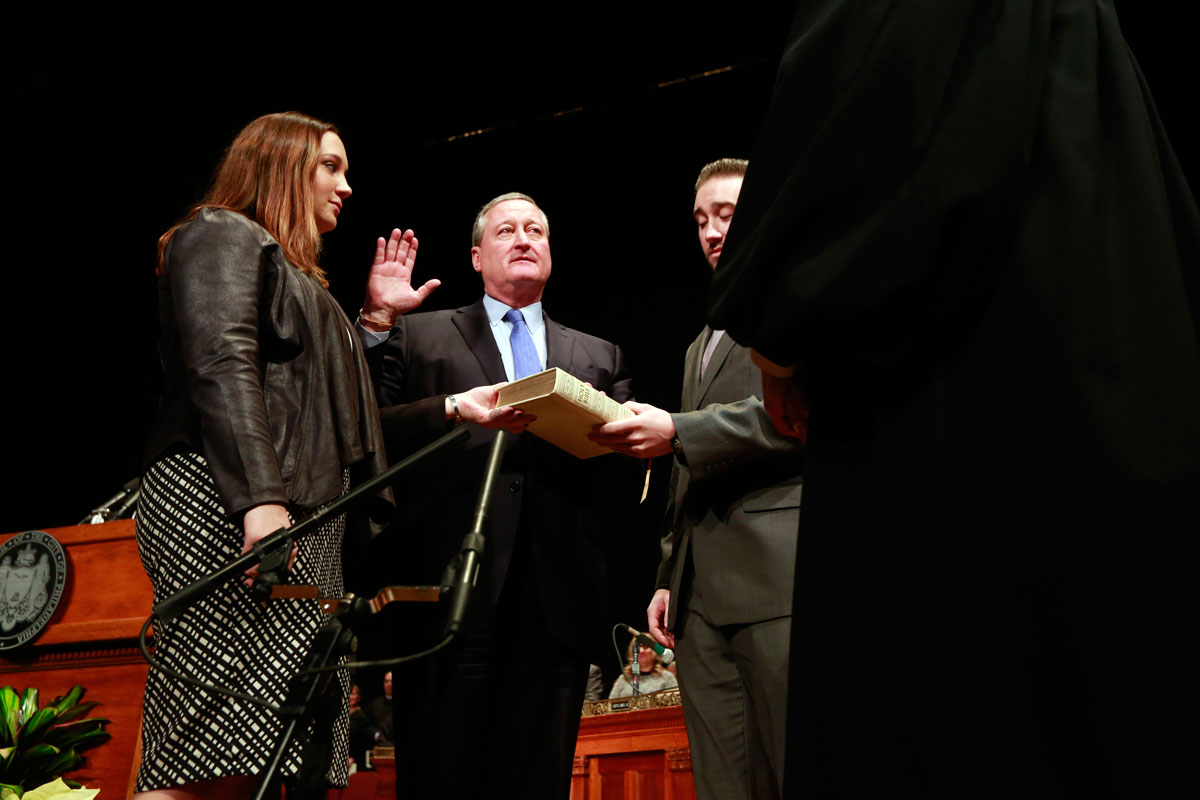 DAVID SWANSON / Staff Photographer
'Slush fund' accusation
City Controller Alan Butkovitz says a preliminary investigation found Desiree Peterkin Bell used the fund as a "slush fund," spending close to $400,000 on travel, hotels and restaurants.
CLAUDIA VARGAS / Staff
City Controller Alan Butkovitz questioned several areas of spending at his news conference (2016).
FBI interest
The FBI interviews Kurland and other staffers about the Johnson case
Unexplained charges
An Inquirer and Daily News review of Johnson's Mayor's Fund-linked credit card statements and financial records finds a hefty restaurant bills at Cuba Libre and Maggiano's, and other large purchases that lack any documented explanation.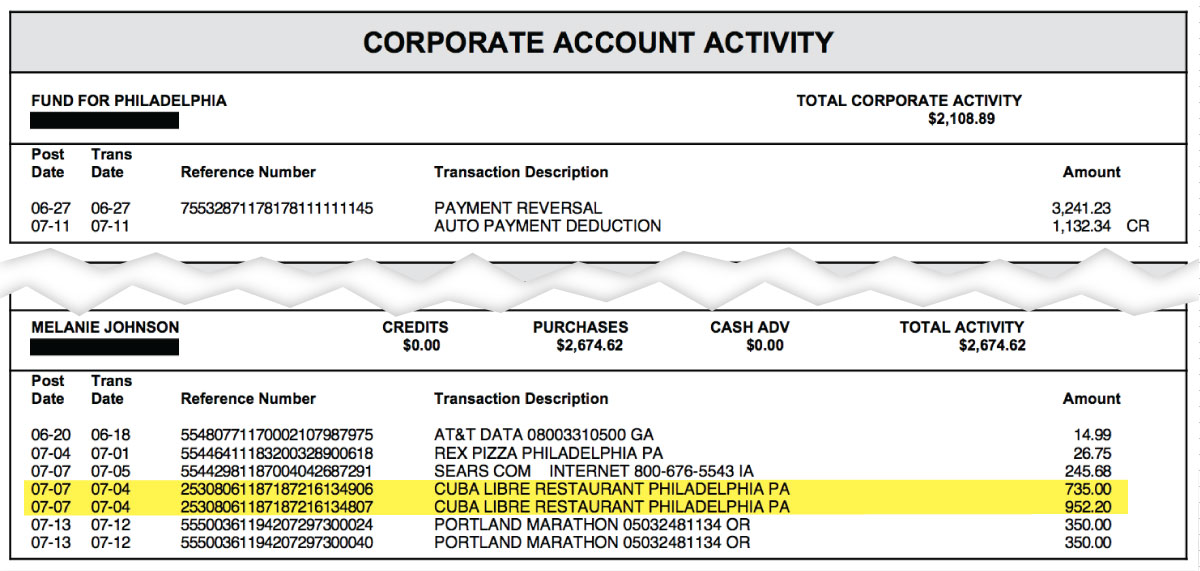 After an extensive review of financial records obtained through a Right-to-Know request, the Inquirer and Daily News report that Desiree Peterkin Bell racked up about $52,000 worth of undocumented spending on credit cards linked to the Mayor's Fund in 2015. City Controller Alan Butkovitz separately calls on the Law Department and the Mayor's Fund to recoup any undocumented or unauthorized expenditures.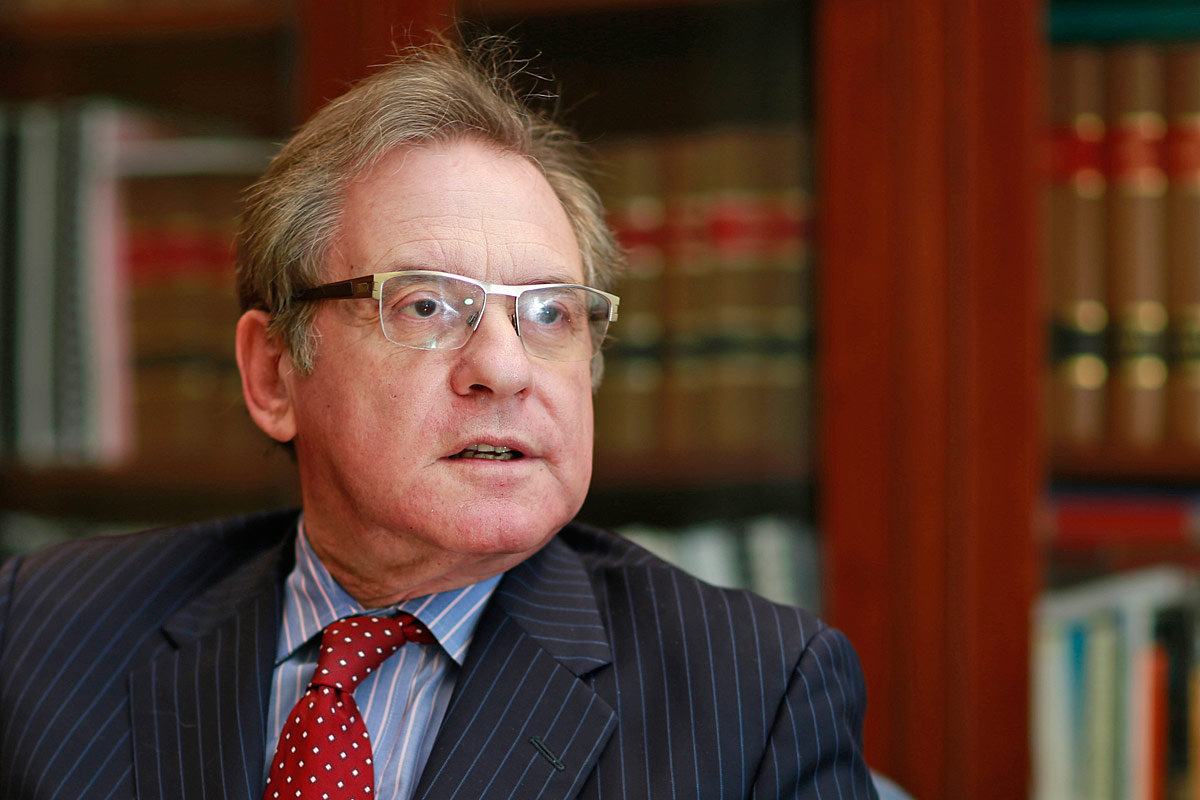 David Swanson / File Photograph
Philadelphia City Controller Alan Butkovitz.
Mayor's Fund officials announce that there will be a national search for a new fund executive director and that a new board, including a new chairman, will be appointed by September. The overhaul is part of a reform package the Kenney administration is implementing at the fund, which includes getting rid of all credit cards connected to the fund.