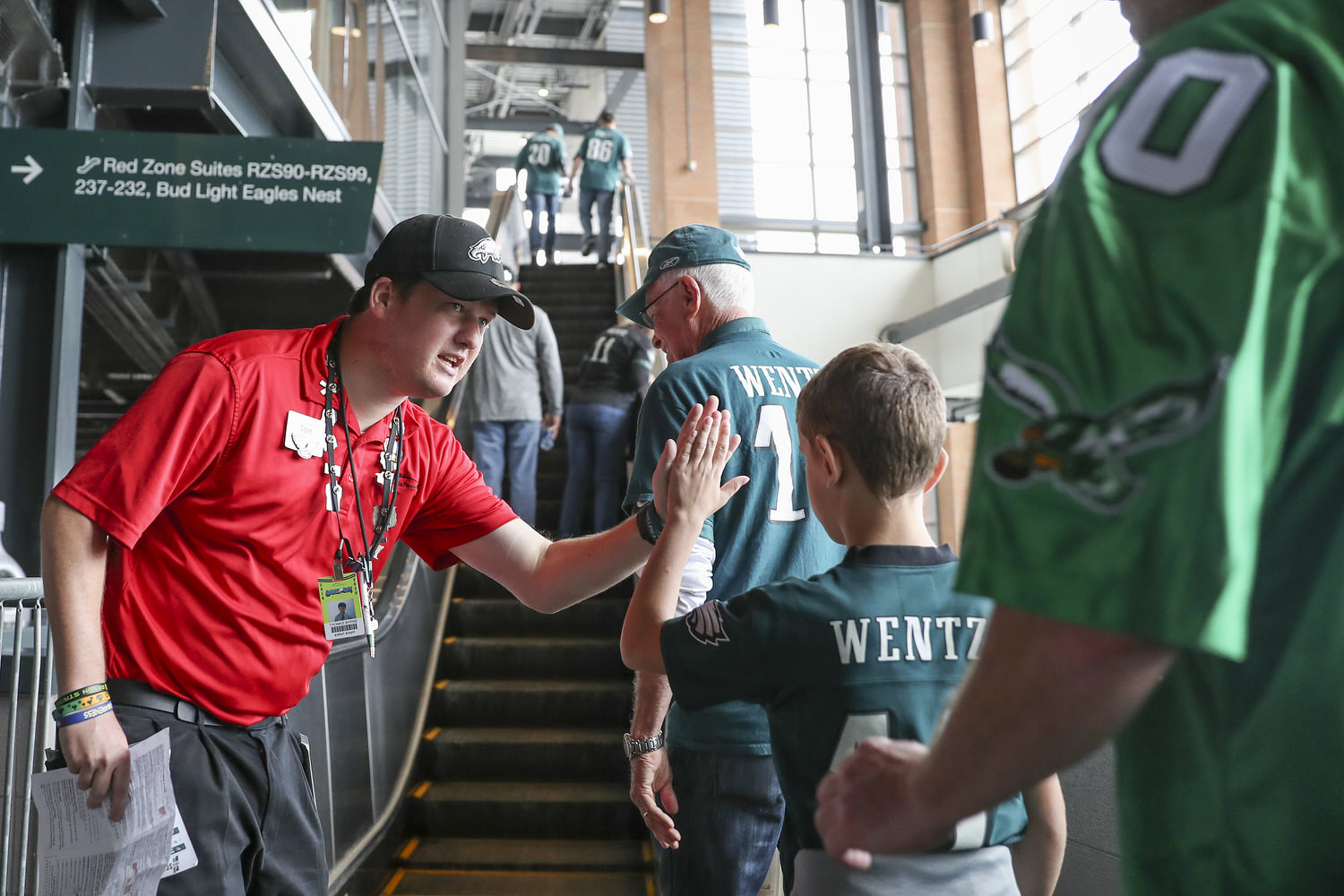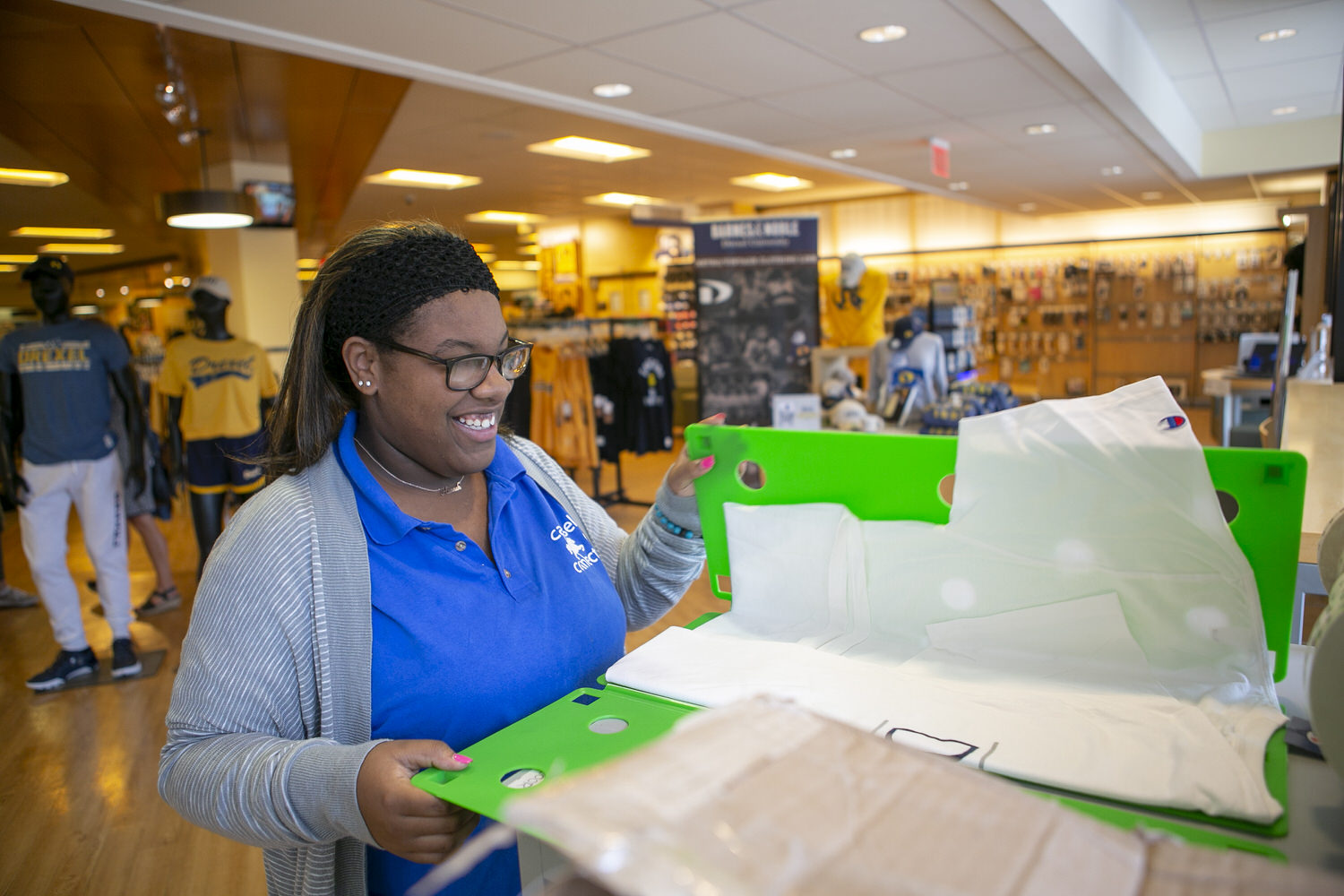 Scroll
Employees with intellectual and developmental disabilities are having a moment.
People who have Down syndrome or who are on the autism spectrum, for example, are more visible than ever in the Philadelphia region. Business leaders say that these employees don't bring disability to the workplace. They bring this-ability — a unique set of talents and gifts — the way all individuals do, to jobs that help create lives of independence, dignity, and possibility, all while enriching a company's bottom line.
In this special section, meet some of the employees who are showing how neurodivergent people can thrive in the workforce, and learn about the inspired movement that is helping them achieve success.
Read more inspiring stories in

These businesses are taking special-needs employees from Disability to ThisAbility, one inspired hire at a time
Employers are changing lives - and strengthening their bottom lines - by hiring those with intellectual and developmental disabilities.
By Ronnie Polaneczky
November 13, 2019
'It wasn't hard at all.' Hiring managers are surprised — and delighted — by how much help is out there to hire employees with intellectual and developmental disabilities
Companies don't have to go it alone when it comes to hiring "neurodivergent" employees.
By Ronnie Polaneczky
November 13, 2019
Without a Wawa manager's spur-of-the-moment hiring decision 40 years ago, 500 special-needs adults wouldn't have jobs today.
Wawa's deep commitment to workers of all abilities helps it stand out in the marketplace.
By Ronnie Polaneczky
November 13, 2019
For special-needs kids, post-graduation plans need to hatch in middle school
Adults on the spectrum have far lower rates of employment than their peers with other disabilities.
By Mari A. Schaefer
November 13, 2019
You're hired: Here's what neurodiversity on the job looks like
Employees with developmental disabilities are as different from each other in talent, passion, interest and dreams as are neurotypical employees in any vocation.
By Ronnie Polaneczky
November 13, 2019
'We're not waiting anymore.' These parents created businesses so that their unemployed adult children with disabilities could finally have jobs
As more adult children age out of high school special needs programs, their parents start businesses to mainstream them into the workforce.
By Erin Arvedlund
November 13, 2019
Drexel prof: Want to be part of an exciting, life-changing and long-overdue adventure? Hire people with intellectual and developmental disabilities
Hiring "neurodivergent" employees can make firms more effective and competitive on multiple fronts: overall employee morale, customer relations, cause-related brand enhancement and reduced employee turnover.
By Paul Shattuck, Ph.D.
November 13, 2019
My brother Doug showed us the wisdom of 'the right talent, right now'
"Disability is part of the human experience. It is nothing to fear because most of us will be affected by it eventually, whether by accident, aging or illness. Opening more job opportunities to people with disabilities will mean stronger communities and a better economy for all."
By Stacy Jarrett Levitan
November 13, 2019
These cafes are breaking new grounds for employees with developmental disabilities
"Cafés teach basic math and social skills, but there's also a lot that comes from just being employed: having to call off of shifts and communicate with your employer, say hello and goodbye – so many skills that aren't cultivated but are necessary for success in the job force."
By Shaun Brady
November 13, 2019
They're on a mission to create 10,000 jobs by 2025 for people with autism and other developmental disabilities
Earnie Dianastasis, founder of The Precisionists, Inc., is looking to create jobs for people with an untapped talent for tech.
By Ronnie Polaneczky
November 13, 2019
Bringing neurodiversity to the workplace: 5 tips from the pros
"You just have to be committed to making it happen by continually inviting core staff into the decision-making process."
By Ronnie Polaneczky
November 13, 2019
A 'rich echosystem of support' for adults with autism led to one young employee filing two patents for SAP
What else might be possible, with more innovation in hiring practices in all companies?
By Ronnie Polaneczky
November 13, 2019