Inside the once-secret misconduct files of 27 Philadelphia police officers
Earlier this year, The Inquirer obtained arbitration records of 170 Philadelphia police officers from the city through a Right-to-Know request. These files, which are rarely made public, offer an unvarnished look at the rulings arbitrators made after they reviewed evidence police commissioners used to fire or discipline officers. The files also reveal the often-successful arguments the Fraternal Order of Police Lodge No. 5 made to get the officers reinstated. The following accounts are based on those records. Unless otherwise noted, the officers declined to comment, didn't reply to requests, or could not be reached.
Skip to a name:
Anthony Abrams
Anthony Avery
Jason Belciano
Roxanne Billips
Hashaam Choudri
Barry Delagol
Jon Demnisky
Joseph Griffin
Joseph Harvey
Arthur Herder
Bernita Jones-Wiggins
David Klayman
Ernest Lawyer
Deric Lewis
Mark Malaczewski
Alex McAdams
Tayon Moore
Kendall Norman II
Michael Paige
Albert Phipps
Aisha B. Pleasant
Gerald Smith
Rodney Summers
James Timms
Stacey Truitt
James Weiss
Takeya Wilson
Officer Anthony Abrams
Terminated in June 2017. Violations include: lying during an investigation, associating with people engaged in criminal activity, and unapproved outside employment. Reinstated in May 2018.
Internal Affairs began investigating Abrams in June 2015 after he shot at a man who he said had robbed his live-in girlfriend. He told police that he had driven her to Brewerytown, around 1:30 a.m., to buy a cell phone from a man who had advertised it on Craigslist. The preliminary investigation suggested instead that his girlfriend "had been scheduling an appointment to provide prostitution services," according to arbitration records.
Abrams' girlfriend later told an Internal Affairs Division lieutenant that Abrams' cell-phone story was a lie — that she was a prostitute and Abrams essentially was her pimp. For months, she said, he had been driving her to escort appointments. During sexual exchanges, she would call Abrams' phone so the officer "could monitor the appointment and intervene if necessary for her protection." Cell-phone records show that just before Abrams opened fire that morning, she had called Abrams' phone.
Internal Affairs "substantiated that he had actively engaged in [her] prostitution business and lied by denying such activities," arbitrator David J. Reilly wrote. The FOP, however, argued that Abrams was innocent and was unaware that his live-in girlfriend's cell phone — which he paid for — was listed on Backpage.com and other sites that promote prostitution. The union contended the woman might have "accidentally" called Abrams just before getting out of his car in Brewerytown.
Nonetheless, the arbitrator found last year that the city hadn't met the burden of proof on the prostitution allegation and ordered Abrams reinstated. The arbitrator agreed that the officer deserved a reprimand for working as an Uber driver without approval.
Expand
Officer Anthony Avery
A 2012 settlement agreement between the city and the FOP resulted in Avery being transferred to the Center City Police District, and included a confidentiality clause.
Federal lawsuits filed between 2008 and 2014 paint a picture of a cop who was involved in multiple troubling encounters in Northwest Philly.
In 2006, a 42-year-old man named Franklin Murray claimed he was assaulted by Avery when the cop and another officer told a group of young men to scatter from their hangout in front of a store near 24th and Toronto Streets. Murray said he was pinned against a car by one officer while Avery tussled with Murray's son, Delaine, who attempted to intervene. "He put his gun against my son's forehead," Murray said. "My daughter jumped in and started yelling, 'Don't shoot my brother!' And Avery said, 'Then tell him to get the f— out of here!"
In the chaos that followed, Murray said, his wife and daughter were allegedly knocked to the ground by Avery, and Delaine was pummeled by multiple officers. Murray, who was convicted of simple assault, relocated with his family to New Jersey, and the city settled a lawsuit he filed for $40,000.
In 2008, Avery shot and killed Timothy Goode — a grandnephew of former Mayor Wilson Goode — while chasing the 23-year-old as he fled from a drug sting operation in Germantown. Avery said Goode pointed a handgun at him. Goode was shot in the back. His family has long insisted he'd already tossed his gun.
A year later, Avery arrested a New Jersey man named Martin Martinez in North Philly, accusing Martinez of being a fugitive with the same name who was wanted in Texas. It was the wrong man. In 2010, Avery and Officer Oronde Watson were involved in the fatal shooting of Laurence Ward, 23, who was fighting with another man over a gun. (The city paid $187,500 to settle a lawsuit filed by Ward's grandmother.)
Since being relocated to Center City, Avery has been named in at least five civilian complaints, city records show.
Expand
Officer Jason Belciano
Fired in 2010 after testing positive for the steroid nandrolone. Arbitrator David C. Reilly ruled in 2011 that Belciano should be reinstated.
Belciano's estranged wife contacted Internal Affairs, claiming he'd assaulted her, bruising her chest and arms — and that she'd repeatedly seen him swallow and inject steroids. At the couple's home she provided an Internal Affairs supervisor with a bottle with 48 pills; a glass vial labeled "Deca" that contained a clear liquid; syringes and needles; and a Western Union money order for $208, addressed to someone in Moldova.
Belciano's urine tested positive for nandrolone. A forensic toxicologist wrote that he had allegedly abused the steroid at levels high enough to "have potentially produced adverse psychoactive actions." Questioned by Internal Affairs, Belciano declined to explain the urinalysis results, or undergo a second test. Charles H. Ramsey, then police commissioner, fired Belciano.
FOP lawyers objected to the city's use of Aegis Sciences Corporation, which produced the positive test, claiming that it was not "an authorized laboratory for drug testing," and faulting the city for not seeking the union's consent. The city argued that Aegis was, in fact, the "top laboratory in the country for steroid testing."
Expand
Officer Roxanne Billips
Terminated in 2011. Violations include: making a false statement during an investigation and associating with a known criminal. Grievance denied in 2012.
Billips claimed that she didn't know anything about the crack cocaine her son was selling out of her house, where several neighbors had reported heavy drug activity. But surveillance conducted by the Drug Enforcement Agency and the District Attorney's Office showed Billips was inside the house while her son conducted one narcotics sale. Another time, Billips left the house about 30 seconds before her son came out to sell narcotics. A large amount of drugs and packaging materials were recovered inside the house, along with weapons.
According to discipline records: "During the search, the narcotics packaging paraphernalia items that were recovered from the china cabinet were in plain view … You were aware that both of your sons … had criminal records that included narcotics sales. This current Internal Affairs investigation is the third one concerning the allegation of narcotics activity at your home."
At arbitration, Billips claimed she had no knowledge of what police confiscated from her home. The FOP argued that it is a "classic case of guilt by association" and that "you can't pick your family," according to arbitrator Charles D. Long. The arbitrator found Billips' defense to be "simply not credible" and upheld her termination.
Expand
Officer Hashaam Choudri
Terminated in June 2017 for associating with known criminals and soliciting prostitution. Reinstated in March 2018.
Choudri argued at his arbitration hearing that he didn't understand that paying for sex is prostitution — a crime for which police regularly arrest members of the public. He'd paid $200 and received oral sex from one of the two prostitutes that arrived at his apartment at 4:35 a.m. Cell-phone video of the evening "depicts Choudri showing the two 'escorts' his gun and badge as proof that he was a police officer. Later the video depicts both 'escorts' in a walk-in closet, trying on Officer Choudri's clothing," an arbitrator wrote.
Police brass might never have ever learned of Choudri's soiree — except one of the prostitutes later accused Choudri and his friend of raping her. That prompted the involvement of the Special Victims Unit and an extensive criminal investigation. Police later said the rape allegation was unfounded. As for his arbitration case, Choudri's claim of sexual naivete didn't fly.
"I believe that Choudri knowingly engaged the services of a prostitute," wrote arbitrator James Peck. "I cannot fathom that a trained police officer … did not realize that the two hundred dollars agreed to for 'companionship' was really for prostitution." Peck, nonetheless, converted Choudri's termination to a suspension. "The City of Philadelphia is hereby directed to reinstate Officer Choudri to his prior position," he ruled.
Expand
Officer Barry Delagol
Terminated in June 2013 for having sex while on duty and failing to complete an investigation. Grievance denied in February 2015.
Police began investigating Delagol in October 2012 after a woman reported that she had been raped by a police officer. Internal Affairs identified Delagol as the officer after determining that he had run a check on her vehicle's tags the night before. The investigation showed that Delagol's DNA sample matched the semen collected from the woman as part of a rape kit.
But an Internal Affairs investigator later said the sexual assault allegation "could not be sustained," according to arbitration records. Delagol testified that he stopped her vehicle early on Sept. 30, 2012, but because her father was a police officer, did not record the stop and agreed to drive her home. He said the woman had been drinking, but was not intoxicated. When they arrived at her house, Delagol said, the woman hugged him and pulled him inside. "He described pushing her away," an arbitrator wrote, "but stated she persisted in kissing him, and then 'it escalated to sex.'"
Delagol was terminated by Commissioner Ramsey for engaging in sexual behavior while on duty. Ramsey also questioned whether the encounter was consensual, since the woman had apparently consumed enough alcohol to affect her driving, according to the arbitrator. The FOP argued that it was unclear how much she'd drank, and that Ramsey's decision to fire Delagol "involved a highly subjective judgment call that contravenes basic due process requirements," the arbitrator wrote.
Delagol was one of hundreds of cops flagged in June by the Plain View Project for offensive Facebook posts. In 2015, Delagol changed his Facebook profile photo to a Confederate flag.
George Mullen, the Internal Affairs investigator who is now a captain, is also on the list.
Expand
Detective Jon Demnisky
Suspended for 30 days in January 2018 for conduct unbecoming and lying. Grievance denied.
Demnisky, a detective for more than 10 years, had an unblemished disciplinary record and numerous commendations under his belt. That was before he crossed paths with an erratic driver in Wildwood in July 2017.
Demnisky, riding in a Jeep Liberty while off duty, believed the driver of an Audi was attempting to cause an accident. At a traffic light, words were exchanged. "Driver began to get out of the Audi and Grievant told him that if he got out of the car Driver would need a dentist," an arbitrator wrote. "Driver did not get out of the Audi." Demnisky later called 911 while on the Garden State Parkway to report the Audi's ongoing dangerous driving.
Arbitration records show that the detective used police department databases the next day to run the license plate of the Audi. Using the name "Street Justice" to conceal his identity,  Demnisky found the driver on Facebook and began sending him intimidating messages such as "Be very careful who you mess with," and "Maybe you'll get a visit." With a blocked number he called the passenger of the Audi at her job and informed her that he knows where she lives. When Manheim Borough (Pa.) police contacted Demnisky about the phone call and Facebook messages, he claimed he'd been at work that day and didn't know anything about them, arbitration records show.
Demnisky pleaded guilty to a harassment citation. At arbitration, the FOP fought to have his suspension overturned. According to arbitrator Robert H. Barron, the union highlighted Demnisky's "outstanding record" and emphasized that he "used his own devices" to identify and harass the driver and passenger of the Audi.
Expand
Officer Joseph Griffin
Fired in 2014 for allegedly punching and choking his wife and threatening to kill her if she left. Grievance denied in April 2016.
Griffin's wife said that he had assaulted her and the city presented an arbitrator with chilling text messages that he'd sent her: "I'm gonna beat the s— out of u tonight … The other ones ain't s— compare (sic) to what you got coming tonight." The FOP claimed that the text messages were "of no consequence here," arbitrator David J. Reilly wrote. He upheld the firing.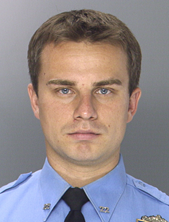 Expand
Officer Joseph Harvey
Fired in October 2010 for conduct unbecoming an officer after he was accused of masturbating in front of a woman inside a suspected drug house while on duty. Arbitrator Robert E. Light upheld the firing.
Harvey's case began during a nighttime drug raid in an abandoned house in Kensington on Oct. 9, 2009. A 21-year-old woman later testified in Municipal Court that she'd been high on cocaine and heroin, and was about to have sex with a male friend in a second-floor bedroom when Harvey and other cops barged into the property, searching for drugs.
Harvey ended up alone with the woman, and allegedly instructed her to take off her clothes and spread her legs. "He was too disgusted to touch me, but he wasn't too disgusted to touch himself and ejaculate on my $70 friggin' pants," she said.
The woman filed a complaint against Harvey, and produced the soiled pants. Harvey said the encounter was consensual. He was charged federally with violating the woman's civil rights, but acquitted by a jury in 2014. The FOP claimed Harvey had been fired without just cause, while the city argued his conduct was inexcusable.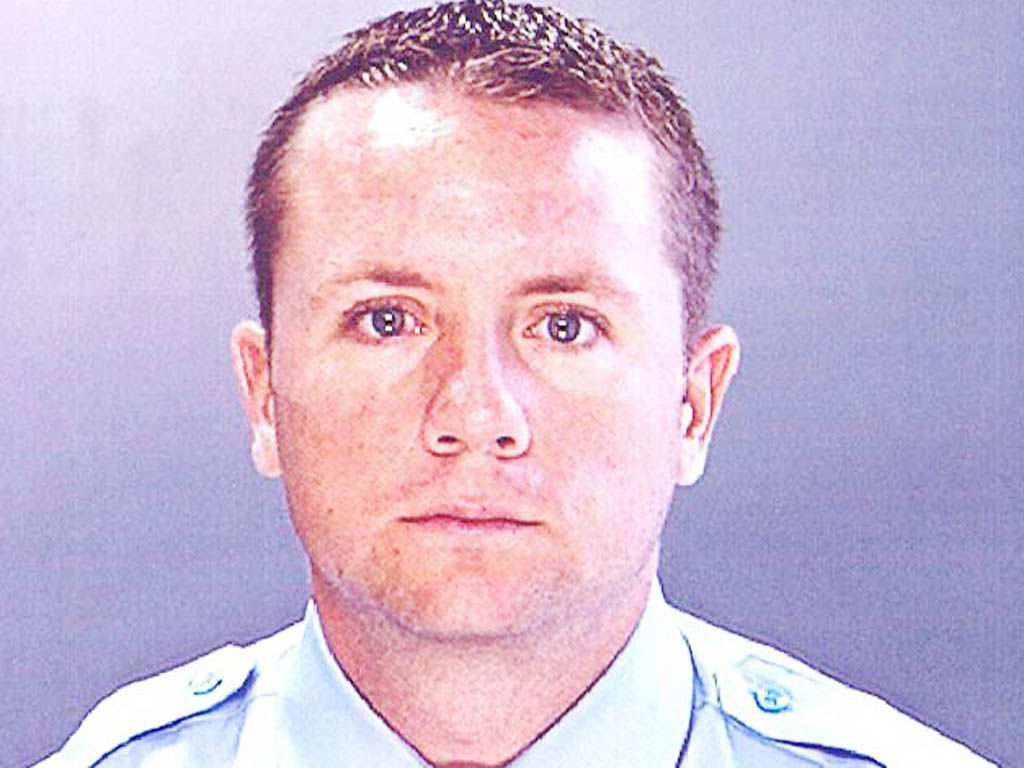 Expand
Officer Arthur Herder
Terminated in September 2015 following a road rage incident. Grievance denied.
Since 2006, Herder had been suspended three times and transferred twice for "confrontational and/or threatening behavior toward coworkers," arbitrator James Darby wrote in October 2016. In 2007, Herder was suspended for 30 days for "throwing a brick through the window and a bowling ball onto the rear trunk" of his wife's vehicle. In 2012, he received 30-day and five-day suspensions for abusing his authority while off duty.
On the morning of Jan. 9, 2015, a Cheltenham High School student and his girlfriend said Herder cut them off while driving on Cottman Avenue and threatened to "put bullet holes" in the driver and "f— him up" and "shoot him next time," according to Herder's notice of discipline. He allegedly lifted his shirt to reveal a handgun and with his index finger and thumb made a shooting motion toward the driver. Police Commissioner Charles H. Ramsey terminated Herder following a Police Board of Inquiry hearing that found him guilty of several disciplinary violations.
At arbitration, Herder denied that the incident occurred. The FOP argued that the students had the wrong guy, despite their having taken down his license-plate number and Herder's own admission that he was driving his SUV in the area at the time.
Expand
Corporal Bernita Jones-Wiggins
Repeatedly disciplined for interfering with police investigations involving her two sons. Reinstated in 2009. Terminated again in 2011 for similar behavior. Grievance denied.
Jones-Wiggins had a keen interest in cases that involved her sons. She was suspended for 25 days in 2004 for trying to help her then-19-year-old son "attempt to avoid identification by instructing him to wear her police jacket and badge." Then she was fired in 2005 after she allegedly "failed to take appropriate police action" upon learning her son had been involved in a burglary of items worth $90,000, according to arbitration records.
The firing was overturned in arbitration, and, eight months after Jones-Wiggins rejoined the force, she found herself in hot water for essentially the same misconduct. When one of her sons was arrested for allegedly firing a bullet through a window toward his girlfriend, Jones-Wiggins barged into the apartment while detectives were serving a search warrant and confiscating illegal drugs.
"I want to know what you are taking. I want to see what is in that room," Jones-Wiggins said. An officer had to block her path. "I think she was trying to pull rank, but she was off duty," a detective, who was at the scene, would later write in a statement.
The FOP again took up her case, arguing before an arbitrator that "there was not a scintilla of evidence that she affected the crime scene," and that city officials were "painting with too broad of a brush" in describing her repeated misconduct. In a recent interview, Jones-Wiggins said: "I did absolutely none of what they said I did."
Expand
Officer David Klayman
Terminated in 2012 following a domestic abuse incident that led his girlfriend to obtain a protection-from-abuse order against him. Officer's grievance granted. Reinstated in December 2013.
Klayman lost his job with the department as a result of the order, which prohibited him from carrying a firearm. The girlfriend was a suburban police officer seeking a job in the Philadelphia Police Department. Arbitrator Ernest Weiss reinstated Klayman, reasoning that his girlfriend wasn't really afraid of him.
"The obvious question arises that, if she truly needed a PFA against him, why would she arrange to be working for the same employer, the City of Philadelphia, and thereby risk possibly being in his proximity every workday … ?" Weiss asked. He added: "She can't have it both ways." Weiss found nothing in the record to indicate that Klayman's "private off-duty conduct could have seriously damaged his Employer's public image."
Expand
Officer Ernest Lawyer
Fired in 2014 following a fight with another cop. Reinstated through arbitration. In July 2015, fired again for another fight. Reinstated through arbitration.
In August 2013, Lawyer got in a fight with a sergeant who had arrested his wife the day before — and who himself had been previously investigated for using excessive force. That episode resulted in Lawyer getting punched in the mouth by the sergeant. When Lawyer's face hit the ground, at least one tooth fell out. Dental work was required. Lawyer was fired for conduct unbecoming and lying to Internal Affairs, but was reinstated in April 2015 by arbitrator James Darby. "Any further violations of the Department's Discipline Code shall be grounds for the Grievant's termination," Darby wrote.
But in July 2015, three months after he was reinstated, Lawyer was fired again following a wild house party that police say featured Lawyer swinging a shovel at three women. "You missed and hit the side of a car … ," according to his second notice of dismissal. He was acquitted of criminal charges, but still had to go to arbitration to get his job back. Arbitrator Robert Grey opined that Lawyer "should have known better than to become involved" in the fight, but nonetheless reduced the termination to a 30-day suspension. He ended his ruling with a familiar refrain: "Any further violations of the Department's Disciplinary Code, shall be grounds for further discipline, up to and including Grievant's dismissal."
Expand
Officer Deric Lewis
Arrested four times in three jurisdictions. Fired three times, reinstated twice. An FOP official said Lewis wants his job back after his last termination in March 2018, but the union will not be helping this time.
Lewis had a history of domestic abuse and fighting allegations during his 12 years with the department. Commissioner Charles H. Ramsey fired him twice, but both times he returned to the force following an arbitrator's ruling. After his third arrest, when a Daily News reporter called a phone number listed for Lewis in January 2016, a woman who answered the phone would not give it to him: "He's on his way back to work right now," she said.
Lewis was reinstated later in 2016 after arbitrator James Peck decided that he was "unconvinced that Lewis, an otherwise acceptable employee, is beyond redemption." He was arrested a fourth time in December 2017 by Yeadon Police and later pleaded guilty to disorderly conduct/engaging in fighting. His life motto on Facebook is, "I am not mean. I am blunt."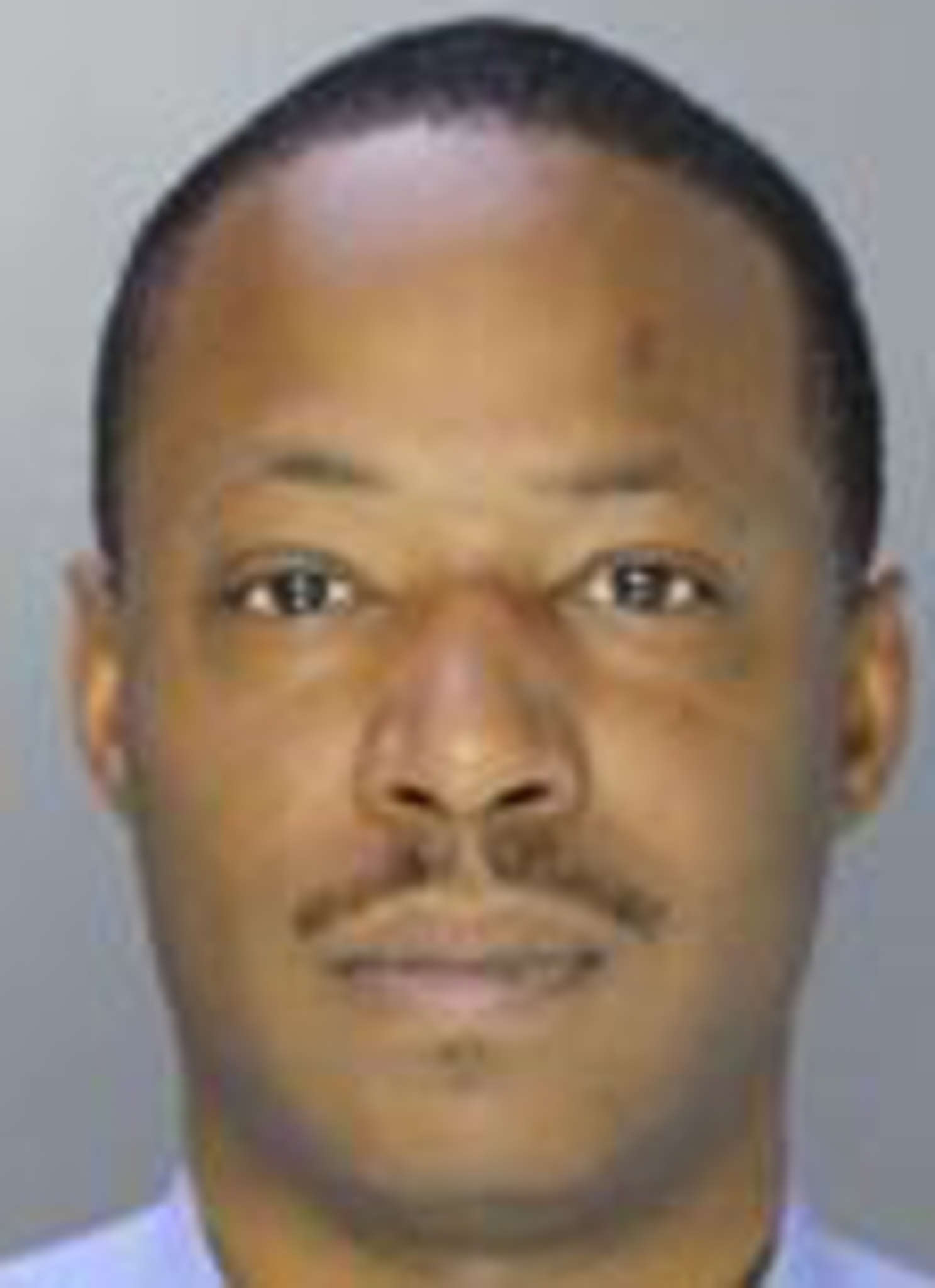 Expand
Officer Mark Malaczewski
Terminated following an alleged domestic assault in February 2014. Reinstated in arbitration.
Bristol Township police found Malaczewski's girlfriend grabbing her shoulder and holding a handful of her own hair when they responded to a domestic incident in February 2014. According to the police report, she told a responding officer that Malaczewski pushed her down, causing her head to strike a brick fireplace. Then, she said, he punched her in the face and head. Malaczewski was charged with assault and related counts. He later pleaded guilty to lesser counts of harassment and disorderly conduct involving fighting. Arbitrator James Darby did not give a reason for reinstating him in his February 2016 ruling.
Expand
Officer Alex McAdams
Fired in 2016 after he was charged with burglary and other offenses for breaking into his ex-girlfriend's apartment. The charges were dismissed, and arbitrator James C. Peck ruled in 2019 that McAdams should be reinstated.
"Glad I stuck with my gut feeling. Caught my girlfriend cheating," McAdams wrote on Facebook, shortly after police said he smashed through her bedroom window on March 5, 2016. "Both ran like cowards. Glad I got my badge neckless [sic] back. No dirty slut ho … is wearing my badge on their chest. I knew it!!!"
At the woman's apartment in Northeast Philly, police found McAdams' blood spattered through the property — on door handles, light switches, carpet and a jewelry box, from which a white gold necklace and a police badge charm had gone missing.
Investigators quickly found the necklace in the trunk of McAdams' car. According to Peck, McAdams said the bedroom window shattered because it had been "precariously glazed," and that he'd calmly asked his ex-girlfriend if he could retrieve some of his belongings. (The woman and her neighbor both told police that, contrary to McAdams' Facebook post, she was alone when he broke in.) The criminal charges were later dismissed when the woman did not appear to testify, and McAdams told an arbitrator that the couple had gotten engaged.
Expand
Officer Tayon Moore
Terminated in October 2014 after he was charged with theft and criminal mischief. Reinstated a year later, with a 30-day suspension, through a settlement with the city.
Moore lost his job in the fall of 2014 after a brief run-in with a Drexel University student.
The DA's office alleged that Moore, who was off duty and driving his mother's Chrysler 300, rear-ended the student's car around 1:12 a.m. at 34th and Chestnut Streets — then didn't pull over for four blocks. When the victim tried to call 911, Moore "became agitated" and "grabbed the other driver's cell phone and threw it over the bridge, causing it to break," authorities said. He then drove away again. Unfortunately for Moore, the student had recorded his license plate number, which officers from the Accident Investigation Division used to track down his damaged car parked outside his house.
The FOP filed a grievance and reached a settlement with the city: Moore was quietly reinstated, but without back pay. "This Agreement may not be introduced, or referred to, for any purpose by either party in any subsequent administrative, judicial, or other legal proceedings," reads the signed settlement. It is unclear how Moore's criminal case was resolved. There are no records of it in the court system.
Expand
Officer Kendall Norman II
A member of the U.S. Air Force Reserve, Norman was fired in May 2011 for conduct unbecoming and disobedience after he submitted fake deployment orders to the police department. Arbitrator Ernest Weiss ruled against Norman.
On March 9, 2011, he sought permission from his police bosses to be placed on military leave; an activation order, written on Air Force Reserve Command letterhead, stated he was going to be deployed to Bagram, Afghanistan for nearly a year.
But Norman knew he wasn't getting ready to ship overseas. Two days later, he was convicted in a military court of conspiracy, larceny, and filing a false claim, charges that stemmed from $12,000 worth of bogus travel and lodging expenses that he'd submitted to the Air Force.
Norman got a bad-conduct discharge, six months' confinement and a $10,000 fine. The Air Force had notified Internal Affairs in 2009 that Norman was the subject of a fraud investigation, but the FOP argued that "the facts in this case are convoluted" and questioned the credibility of the court martial. The city noted that Norman's supposed activation orders contained forged signatures, and that his conviction meant he could never testify in court again.
Expand
Officer Michael Paige
 Arrested and fired in 2007 for allegedly forcing James Harris to perform oral sex on him. He was acquitted of sexual assault charges. A federal jury later ordered Paige to pay $165,000 to Harris. The FOP got Paige his job back in 2009 through arbitration, and in 2017 went to arbitration again, arguing unsuccessfully that the officer should be promoted to sergeant.
Paige, according to an arbitrator, has an "extensive disciplinary record which included one hundred total suspension days since April 27, 1990, among other disciplinary actions." When he was seeking a promotion to sergeant in 2015, the review panel said Paige had claimed "he was picked on" and "took no responsibility for his actions and showed no remorse." Nonetheless, when the FOP went to arbitration in an attempt to have Paige promoted, it claimed his disciplinary record "should not have been utilized for promotion purposes," the arbitrator wrote.
Harris, the man who said he was forced to perform oral sex on Paige, has testified that while he was driving home afterward he grabbed a Styrofoam cup in his car and spit into it. DNA tests linked the cup's contents to Paige. But Paige and the FOP claimed that Harris must have found Paige's semen in a condom from previous sexual encounters the officer says he had with women in Fairmount Park. Harris' attorney, Brian Humble, said Paige never paid Harris the $165,000 civil-rights verdict.
"He gets his job back. It's obscene …" Humble said. "Now, this guy has the audacity to ask to be made sergeant? He's going to be making the decisions as to whether officers under him are doing the right thing?"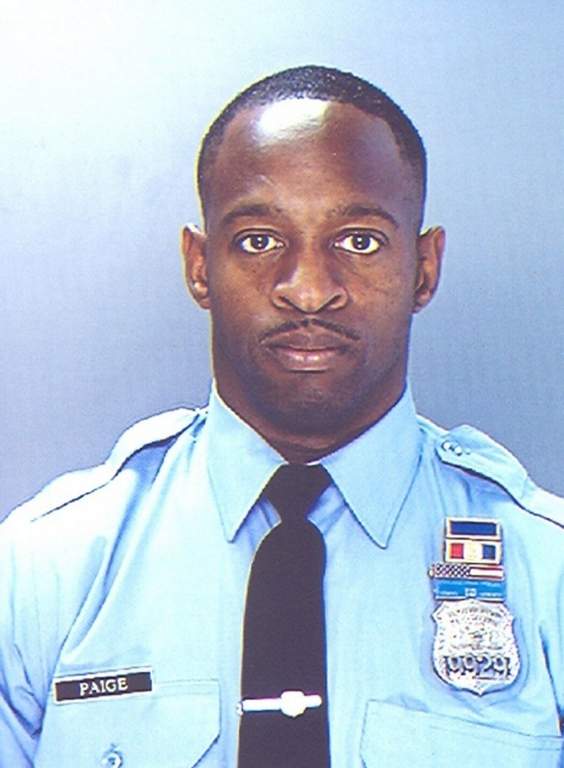 Expand
Officer Albert Phipps
Fired in 2011 after a female prisoner accused Phipps of walking into her cell, grinding against her, sucking her breast and fondling her vagina. Arbitrator Robert E. Light ruled against Phipps' bid to have his firing overturned.
According to a lawsuit the woman filed against Phipps in 2013, she was arrested in December 2011 for shoplifting and transported to the 9th Police District's headquarters at 21st and Hamilton Streets, where Phipps worked an overnight shift, checking on prisoners.
The woman accused Phipps of walking into her cell at 3 a.m., forcing her to pull her pants down and turn around, at which point he began grinding against her. The woman said she began screaming and kicking on her cell door. She was released from police custody at 5 a.m., and claimed that Phipps then gave her his cell-phone number. The woman contacted Internal Affairs, which found Phipps' DNA on the woman's bra. In her lawsuit, she alleged that Phipps had a "history of prior complaints of sexual misconduct with arrestees."
Phipps denied assaulting the woman. Light, the arbitrator, noted that then-Commissioner Charles H. Ramsey said his decision to fire Phipps was based on the Internal Affairs report on the incident, and "his past history." The FOP told Light it was a "classic case of a 'he said/she said' situation."
The city settled the woman's lawsuit for $110,000.
Expand
Officer Aisha B. Pleasant
Fired in 2012 after being charged with aggravated assault, resisting arrest and obstruction of justice in Atlantic City. Arbitrator Timothy J. Brown upheld the firing.
One night seven years ago at Caesars' Pier, Pleasant — who was off duty — and her pals got into an argument with management and were escorted off the premises. "You returned and punched an on-duty officer, then left," Internal Affairs investigators wrote in a notice of dismissal. Atlantic City Police Officer James Herbert later recalled that Pleasant appeared intoxicated, and told him to "go f— yourself" when he walked Pleasant and her friends down a stairwell. She then grabbed onto a railing, refused to let go, and bit Herbert's hand.
Pleasant had to be carried 200 yards to a patrol car, then into a police station, where she refused to give her name.
She pleaded guilty to resisting arrest and was fined $15,000 through a pretrial intervention program. The FOP claimed it "doesn't make sense" that Herbert didn't seek medical attention for the bite, and argued that Pleasant's guilty plea shouldn't "be considered as evidence that she actually engaged in the conduct …"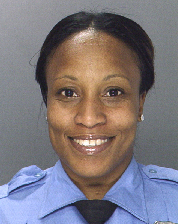 Expand
Officer Gerald Smith
Terminated in February 2010 for domestic abuse. Reinstated by an arbitrator in 2011. Terminated for domestic abuse in February 2017. Grievance denied.
Smith had repeatedly been accused of abusing his girlfriend, whom he later married. In 2010, arbitration records show, Internal Affairs concluded that he had assaulted the woman, who is also a police officer. Then-Commissioner Ramsey fired Smith in 2010 and noted that he'd previously been disciplined for the same behavior. But at Smith's 2011 arbitration hearing, the FOP successfully dismantled the city's case.
After an objection from the police union, arbitrator Thomas Jennings ruled that the spouse could not testify at the hearing. The FOP subsequently insisted that, given the absence of that testimony, the allegations of abuse "are all hearsay and therefore may not be considered in the determination of his alleged guilt," Jennings wrote. Without the testimony, he found the city's evidence "insufficient" to meet the burden of proof.
In February 2017, Smith was terminated again after his wife told police that he had grabbed her middle finger and bent it so hard it made a popping sound. She went to a hospital for treatment and sought an emergency protection-from-abuse order. She told Internal Affairs that Smith had assaulted her in 2010, punched her in the left eye in January 2016, and slapped her across the chest June 2016, causing bruising. She provided photos. A coworker in the police department also told Internal Affairs that in January 2016, Smith's wife had come to work with a black eye. The coworker said she initially claimed she had been hit in the face by a soccer ball, but later confided that Smith punched her. The wife alleged that Smith was stalking and threatening her.
Smith denied the latest round of domestic abuse allegations and the FOP sought to have him reinstated again. In rejecting the grievance, Jennings, the arbitrator, noted that Smith has been the subject of multiple protection-from-abuse orders, including by other family members. Criminal charges against Smith were dismissed by a judge at a nonjury trial.
Expand
Corporal Rodney Summers
Terminated in March 2009 after allegedly assaulting a juvenile. Grievance denied by arbitrator Charles D. Long.
When three juveniles were brought into the operations room in the 18th District, Summers slapped one of them across the face twice and told him, "Let me set the tone in this bitch," according to arbitration records. Later, according to a colleague, Summers punched another juvenile with a closed fist in the back of the head, then "flung the juvenile into a paper shredder and then onto a desk," an arbitrator wrote. This wasn't an isolated occurrence, police said. Summers claimed his use of force was an effective "hands-on technique" to exert control over the situation. The FOP sought to discredit the officer who testified against Summers, saying she wasn't credible because "she was too certain and 'trying too hard,'" arbitrator Long wrote.
Expand
Officer James Timms
Terminated following a January 2013 incident of domestic violence. Ordered reinstated, but failed psychological exam needed to return to the force.
Police responded to Timms' house after a neighbor called police about a domestic dispute involving two married police officers and a gunshot. Timms' daughter told investigators that Timms had punched his wife in the face and slammed her head on the floor, busting her lip and breaking two upper front teeth. "I am going to kill you," he warned both women, according to the daughter. They fled and Timms allegedly fired a round from his wife's service pistol into the first-floor ceiling, then initially lied about firing the gun. He later said it was a failed suicide attempt.
Criminal charges were filed against Timms, but he was acquitted in December 2014 after his wife and daughter ignored subpoenas to testify. At arbitration, Timms' wife denied in a statement that he had assaulted her. The city did not call the daughter to testify since she had previously recanted what arbitrator Thomas McConnell called a "very graphic account of a brutal instance of domestic violence." The FOP argued successfully that the city, therefore, couldn't prove its case.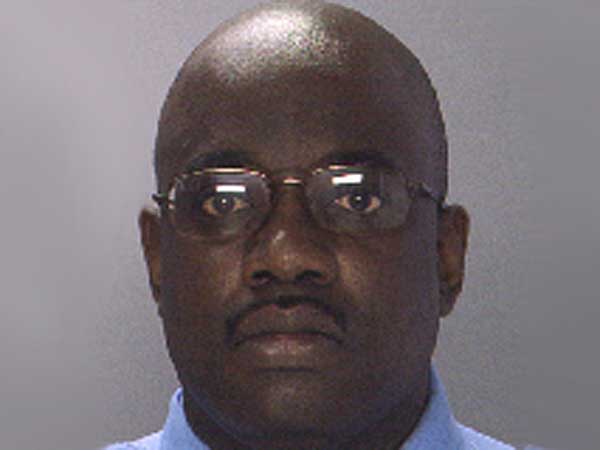 Expand
Officer Stacey Truitt
Suspended for five days in March 2017 for abuse of a minor. Grievance denied.
Truitt had struck her child with a belt so hard that it left bruises on the child's back, stomach, arms and legs. The child told a teacher and received medical treatment at Children's Hospital of Philadelphia. At arbitration, Truitt admitted to the abuse but she testified the belt she used didn't have a buckle. The FOP sought to have her suspension reversed by arguing that she was off-duty and that there was "no nexus between her job as a police officer and what occurred," arbitrator Robert Light wrote.
Expand
Detective James Weiss
Fired in 2017 after Internal Affairs investigators found that he'd repeatedly stalked his ex-girlfriend — using police department computers for assistance — prompting her to file for a protection-from-abuse order. Grievance denied in October 2018.
The FOP disputed whether Weiss had truly stalked the woman. And even if he had, the union argued, "there is no mention of stalking in the disciplinary code." But former Police Commissioner Richard Ross testified during Weiss' hearing that the detective had another problem: He'd lied during a court hearing on the protection order about having snuck around his ex-girlfriend's house, which undercut his ability to be called to testify in court. The union suggested that Weiss had simply been scared at the hearing, and deserved his old job back because the potential credibility issues hadn't interfered with his job "yet." Weiss' grievance was denied by arbitrator Samantha Tower, the only woman to hear police arbitration cases since 2011, according to the records provided to The Inquirer.
Expand
Officer Takeya Wilson
Fired February 2010 for being intoxicated while on duty. Arbitrator Ernest Weiss denied her grievance.
Wilson's bosses became concerned about her drinking in February 2010, when a sergeant found her asleep in the 12th District's roll call room with her "police pants and duty rig on the floor." A Breathalyzer test put her blood-alcohol level at 0.310, requiring hospitalization.
Wilson sought help through an employee assistance program. But two months later, a cop discovered Wilson in a locker room with her pants down; water was flowing from a broken toilet tank, and blood was spattered on the seat. Another Breathalyzer test showed Wilson's blood-alcohol level to be 0.3, nearly four times the legal limit.
The FOP argued that the city "improperly lumped both occasions together in issuing the capital punishment of termination."
Weiss wrote that reinstating Wilson would "establish a dangerous precedent" given the danger Wilson posed to both the public and other officers by showing up to work intoxicated.
Expand