|
– Inmate Kempis Songster, at age 41, to his 15-year-old self
- Teen killers, prison lifers, given a ray of hope -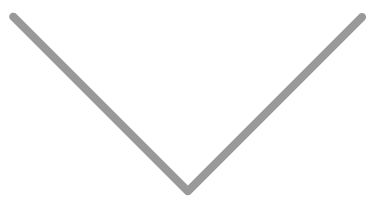 Teen killers, then lifers, now a ray of hope
In 1987, two 15-year-olds committed a vicious murder and were sentenced to life without parole. A Supreme Court decision offers the possibility of a new future, of freedom. But after a life spent in prison, who have they become?
Looking back from his Graterford cell at that kid, that volatile 15-year-old about to bolt for Philly and a job selling cocaine from a fortified rowhouse, the adult Kempis Songster typed a desperate plea to his younger self.
So, I'm sending this letter across time to tell you plainly and urgently, don't do it. I'm telling you what I know. I have been trapped for the past 27 years from something unimaginable that you will do four months after you make the decision you're about to make. Truth is, some mistakes you can't afford to make even once.
Kempis Songster was 16, his family pressed against a City Hall wall, as he passed, hands cuffed behind his back, bespectacled, condemned. It was Dec. 16, 1988.
Later, over the phone, his little brother would ask him, "Kempis, is your hands still tied behind your back?"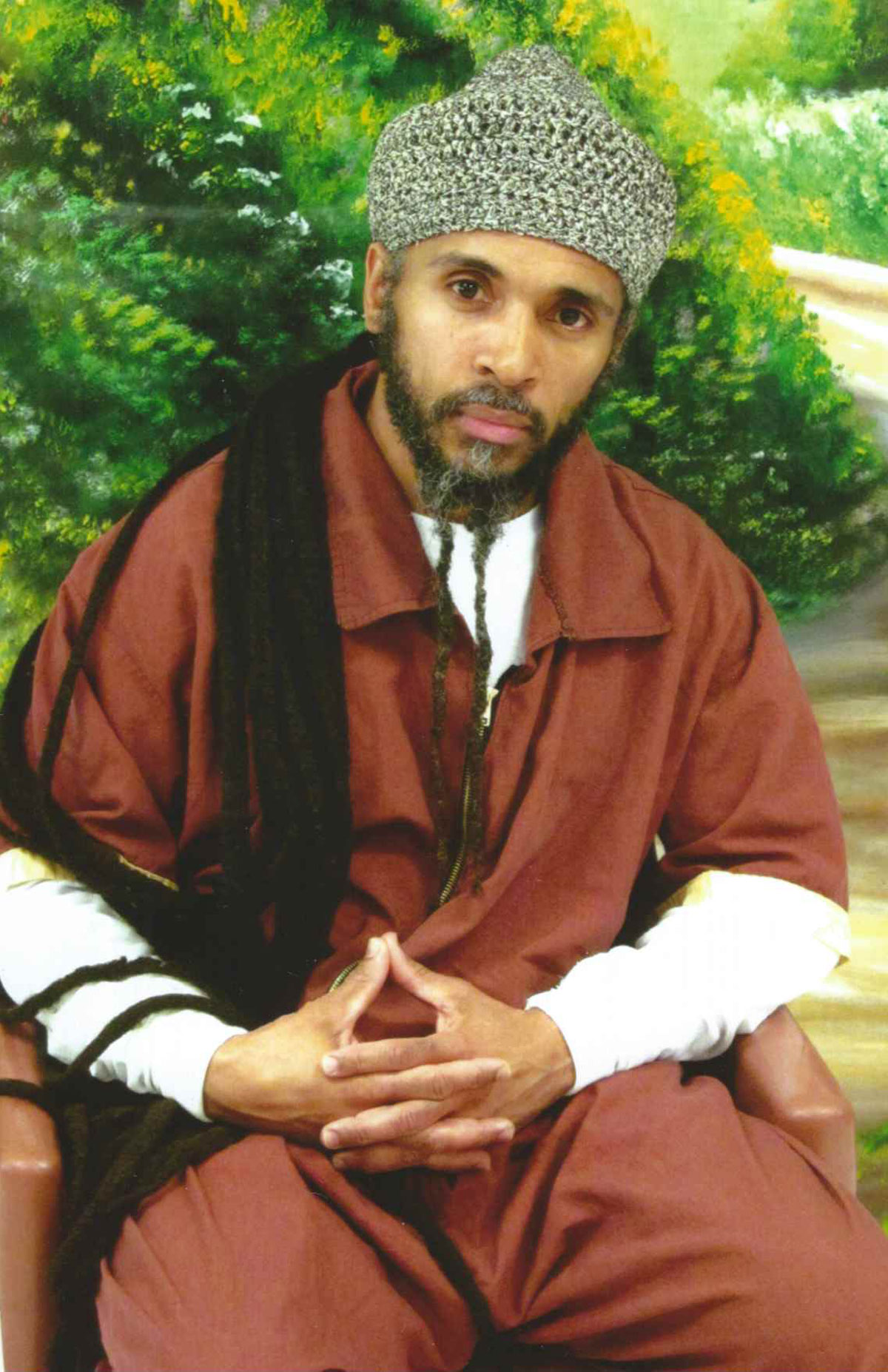 Kempis Songster's prison photo, taken at Graterford in December.
Everyone else would ask: How could he and his friend, codefendant, and later cellmate Dameon Brome, also 16 and partner in violent crime and disastrous folly, turn down plea deals for third-degree murder that would have gotten them out of jail five, maybe even 10, years ago?
Instead, tried as adults and convicted of first-degree murder in the stabbing death of Anjo Pryce, another teenage runaway, they were handed mandatory sentences of life without parole, and what would become of them?
What would become of these two teenagers, now known in the Pennsylvania Department of Corrections system as AS2308 and AS2316, who ran away from caring families in Brooklyn, a junior high for the gifted and talented, computers and girlfriends, to meet a doomed fate in a Jamaican drug gang?
Now, with a recent U.S. Supreme Court decision giving them, and nearly 500 other juvenile lifers in Pennsylvania, a hope of resentencing or parole, a possible new future coming tentatively into focus, what kind of men have they grown into?
What has a life in prison and the consequence of an attack so vicious that it is still remembered by Homicide Detective Jim Dougherty in vivid detail — a tree cutter wound around the neck and a stabbing with a survival knife — done to them?
Truth is, some mistakes you can't afford to make even once. And you're about to make that kind of mistake.
|
Lying on his prison bed, night after night, decades spent ruminating over his life, ruing, probing, remembering, safeguarding — Songster, 44, could see how his life took an egregiously wrong turn.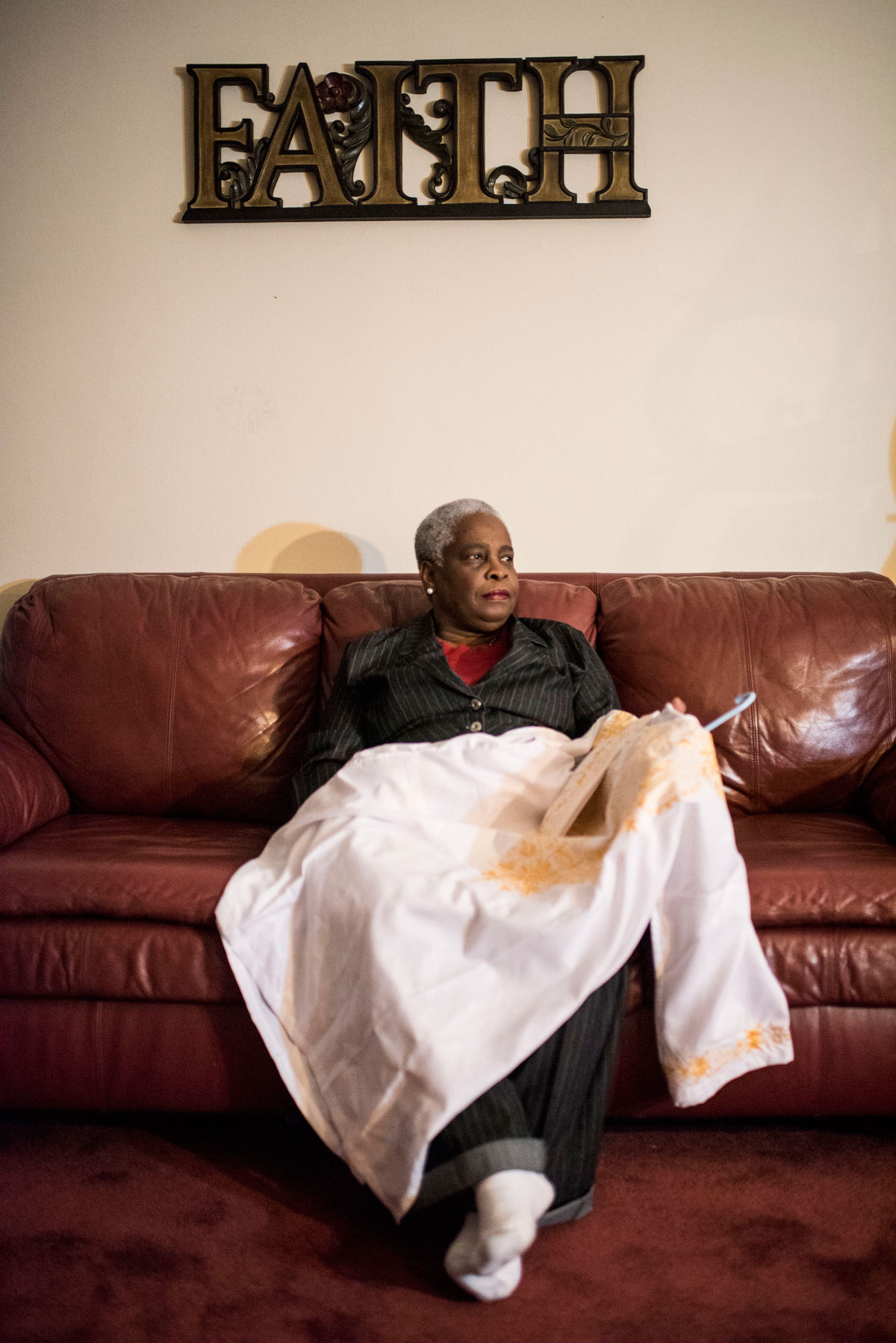 Andrew Renneisen/For the Inquirer
Catherine Joy Songster, 60, holds an outfit she hopes her son will wear one day outside of prison.
"How could I do that? How could I?" Songster says, speaking in the visiting room of Graterford Prison. "I was into drama.
"Dante Smith, who became Mos Def, was a grade under me. We had the same drama teacher. We used to rap in rapping circles. He would say, 'What you think about that? What you think about this?' I would say, 'That's dope.'"
Songster and Brome were students at Philippa Schuyler Middle School, a public school in Brooklyn focusing on the arts.
Smith went on to become a rapper and actor. Songster and Brome, for reasons they have both analyzed in agonizing depth over 28 years, ran away to Philadelphia at age 15 to work for the Jamaican drug gang, and went on to become convicted killers sentenced to, as Songster says, death by incarceration.
Mos Def, now known as Yasiin Bey, often comes up when Songster is asked what might have been his fate had he stayed put. Songster says he was hurting and humiliated by a petty street robbery; Brome says he was "dumb as a brick," and feeling marginalized and depressed. They ran.
"Who knows?" Songster said. Mos Def "went on to become a [success]. One of the things I learned, I learned when you make choices consistent with potentials, you have your chance of reaching your highest destiny. But you can take yourself down, to the underside of destiny.
"This is where I am now. I'm at the underbelly of destiny."
Detective Jim Dougherty took the 1987 confession. He said detectives hoped to get Songster and Brome to testify or wear wires and build a case against higher-ups, particularly Gladstone Page, a dentist's son who ran the local Shower Posse "like the Pied Piper," Dougherty said, recruiting teenagers in the 1980s to work for drug gangs that sent money back to Jamaican political parties.
Dougherty, returned to homicide after stints in a gun task force and on the priest pedophile beat, said those gangs wreaked havoc, helping to boost Philadelphia homicides in those years above 500. He remembers Songster and Brome well, how they turned down the deal.
The detective has a problem with just setting the men free.
"I think people forget about the victims," he said. "This death was a very painful death. Three lives go down the tubes and that's that.
"I'm not saying somebody can't be saved. My feelings are always with the victims. "
In writing for a 6-3 majority, Supreme Court Justice Anthony M. Kennedy said condemned-as-juveniles like Songster and Brome must be allowed to show that their crimes, however heinous, "did not reflect irreparable corruption." If it did not, he wrote, "their hope for some years outside prison walls must be restored."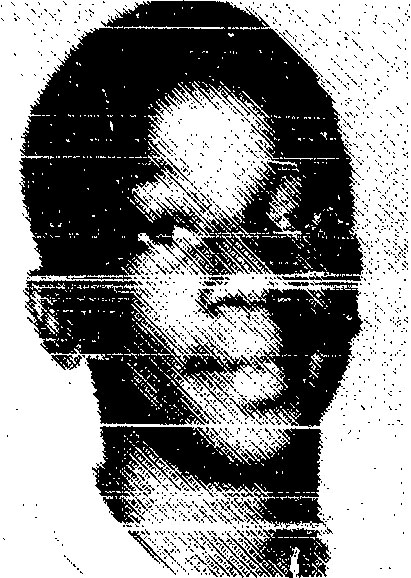 Anjo Pryce.
The victim, Anjo Pryce, 17, was also a runaway. He ran from a suburban home in Fort Lauderdale, Fla., leaving unfinished a mural of American history on his high school wall and not once contacting his family. His teachers thought he had gone back to Jamaica. His father, Errol, said after the killing that Anjo "was more or less wanting to grow up."
Songster and Brome were left in the drug house for hours without food, waiting for Pryce to show up. Dougherty says they were jealous of Pryce's better role in the organization. When he showed up without food and told them they'd have to wait, Brome wound a thin, serrated tree cutter around Pryce's neck, and then Songster attacked him with a survival knife.
Pryce's body was found wrapped in plastic bags, wedged in the trunk of his car, blocks from the rowhouse at 58th and Whitby where he had been killed.
After their arrest, Errol Pryce stood outside his home and said, "They can arrest whoever they want. I don't feel any rage at these two kids — they're as innocent as Anjo."
Songster and Brome, and their families, have held on to that flash of mercy for nearly three decades.
The freedom you crave will be forever taken from you in the form of a sentence to life in prison without the possiblity of parole. In other words, you will be sentenced to die in prison.
|
The adult Kempis Songster is 44, a vegan, a feminist, an ecofeminist even, deeply troubled by climate change. He is training to be a yoga instructor, leading workshops in cultural awareness, studying philosophy and history for a degree from Villanova. He is doing everything, anything, really, to better himself, create a persona separate from his crime and crushing sentence. He wants to make amends.
He has grown his hair into long dreads that reach the floor when they're not tucked under a knitted cap; he dreams of release, a hike up Mount Kilimanjaro, where he will cut off his dreads.
He receives a visitor he has not seen since being led off to prison in a nice sweater, the kind your mother would pick out for you before a family outing — as if dressing nicely would persuade a jury to let him go back to his life.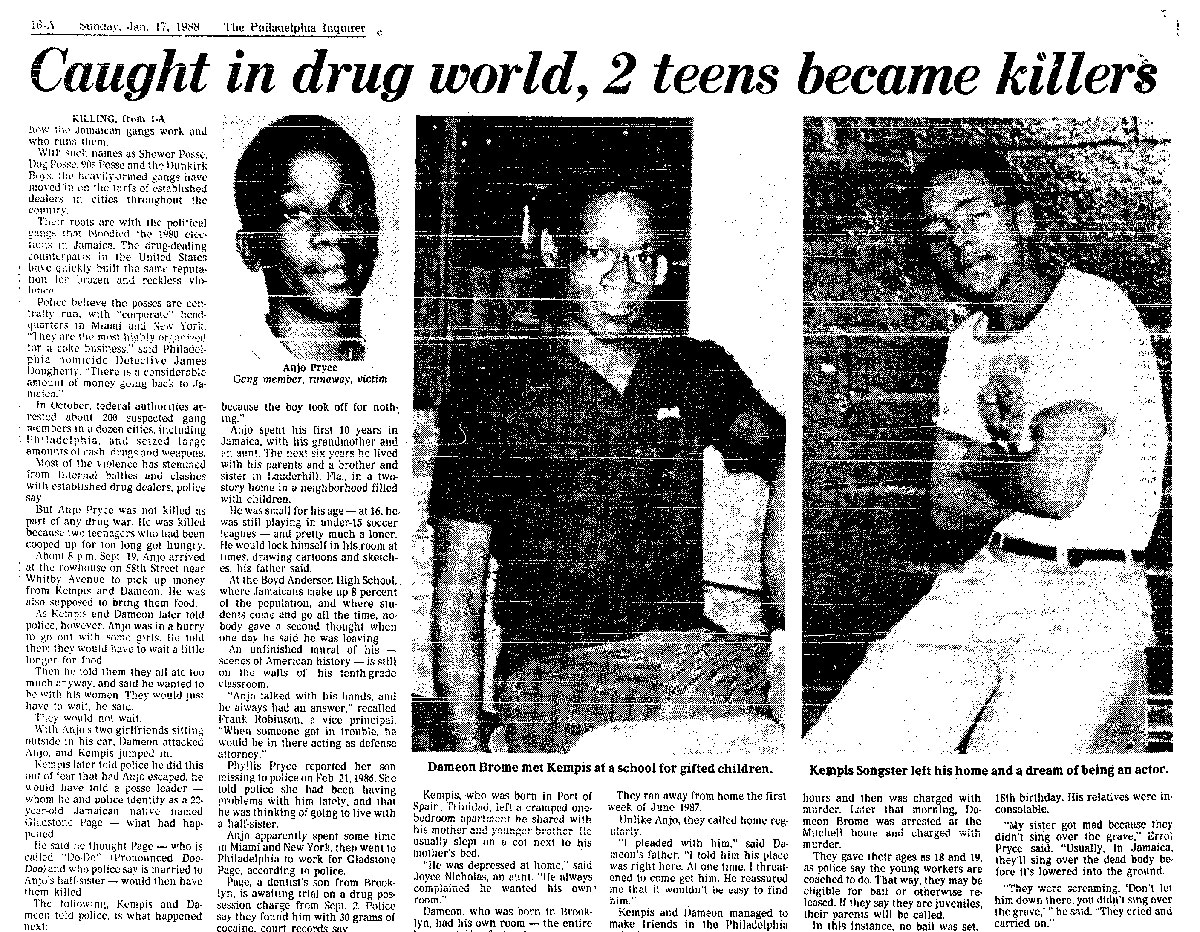 The Inquirer covered this story in 1988.
He keeps that scene frozen, being taken with finality after the jury foreman, city bus driver Warren Minnie, read the verdict, which, though Songster had confessed in grand detail to Dougherty, seemed like something he and Brome could beat. How could the jury not believe their new version of what happened — that someone else had killed Pryce? As for that cast-off plea deal, that seemed like a trap. Ten to 20 years seemed endless. His lawyer said it was like "watching my client commit suicide" when Songster rejected it.
It is decades later, decades of mining his 15 years of "before" freedom for lessons, memories, normalcy, hope, clues to the juvenile mind, theories of neuroscience, moral imperatives, redemption, forgiveness. He has written academic papers applying Hannah Arendt's theory of the "Active Life" to life inside incarceration, to the prison economy. He has wondered about the girlfriend he broke up with in junior high for no good reason.
Right away, his mother brought three books to him in prison: autobiographies of Malcolm X and Nelson Mandela, and Kaffir Boy, Mark Mathabane's 1986 autobiography about life in apartheid South Africa.
"What could she give me to help me survive?" he said of his mother. "There was a seismic shift in each page. There was something bigger than myself, a root cause. How can I step into history myself? It was really deep."
He and Brome went on to read widely, spurred by older inmates the two encountered in a kind of surreal field trip through the various prisons — people such as Russell Shoats, the 72-year-old former Black Panther and convicted killer of a police officer, encountered in solitary, yelling through the bars, "Hey, young buck, I got something for you to read."
The old heads took an interest in them, Songster said, and, perhaps sensing that these were kids who had seriously lost their way, tried to protect them.
The son of a single mom from Trinidad and Tobago, whose mostly absent father was Compton Gonsalves, an Olympic cyclist in the Trinidadian hall of fame, Songster is called "Ghani" by the people he has met while in prison, an Islamic name meaning "rich."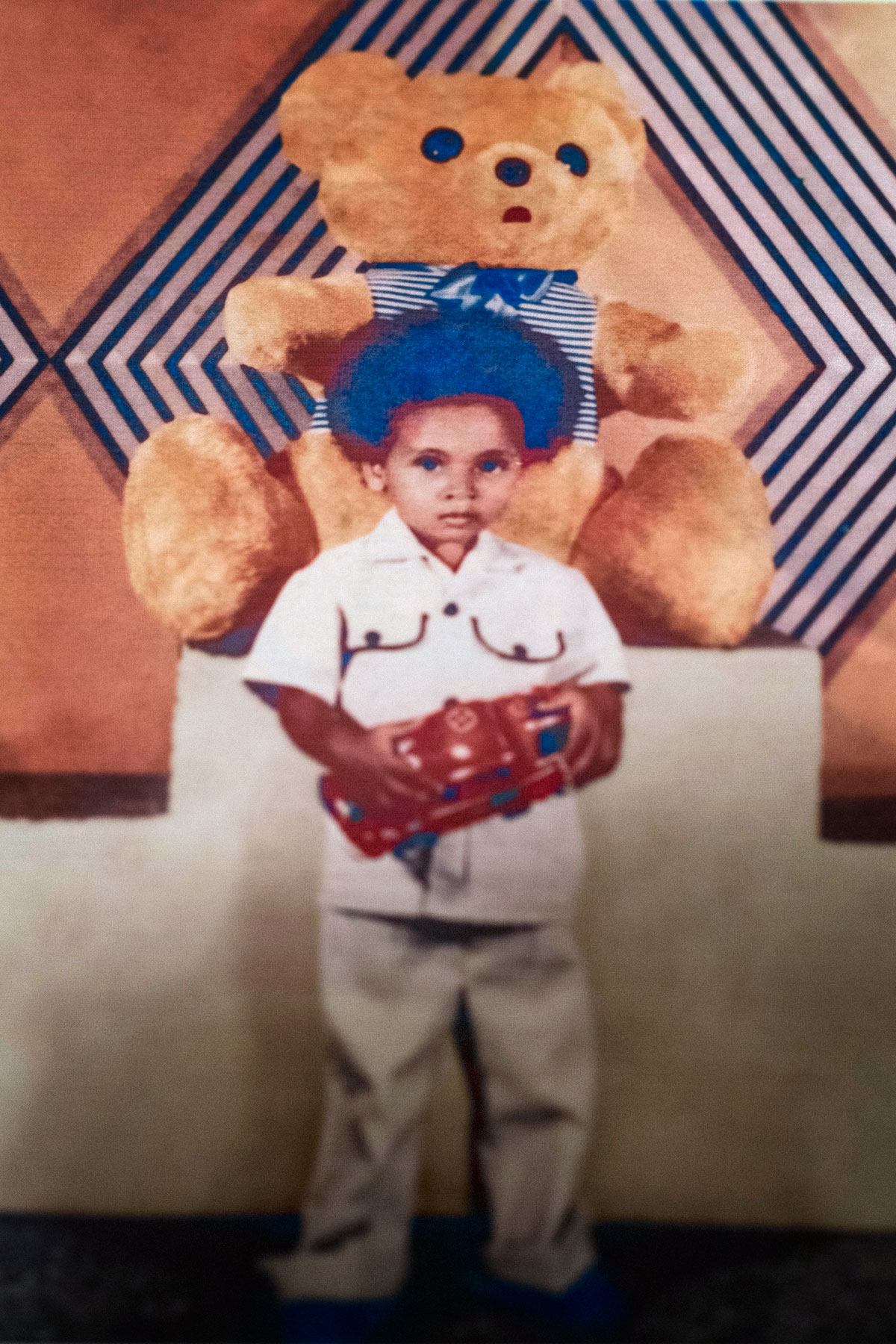 Kempis Songster as a little boy.
Songster has met a lot of people, from inside and out, including professors, counselors, volunteers, and college students. His beard is turning gray, his mother, Catherine, pointed out recently. He says his knees are starting to ache. He's feeling the passage of time, for himself and the planet.
He and his mother talk nearly every day, helped by changes in rules that reduced inmate phone costs to six cents a minute. "Every day I'm in here robs her a little," he says.
Songster attributes the murder to the volatility of his adolescent male mind, the "lack of ability to put the brakes on," the toxic brew of emerging and easily bruised machismo.
"Hurt people hurt people," he wrote.
But he's not looking to shrug off deep remorse. "It's not for me to say I think I should be let out," he said. "I can't put that measurement on a human life, a human life that used to exist is not here anymore. The community would have to say, 'We think he's ready.'"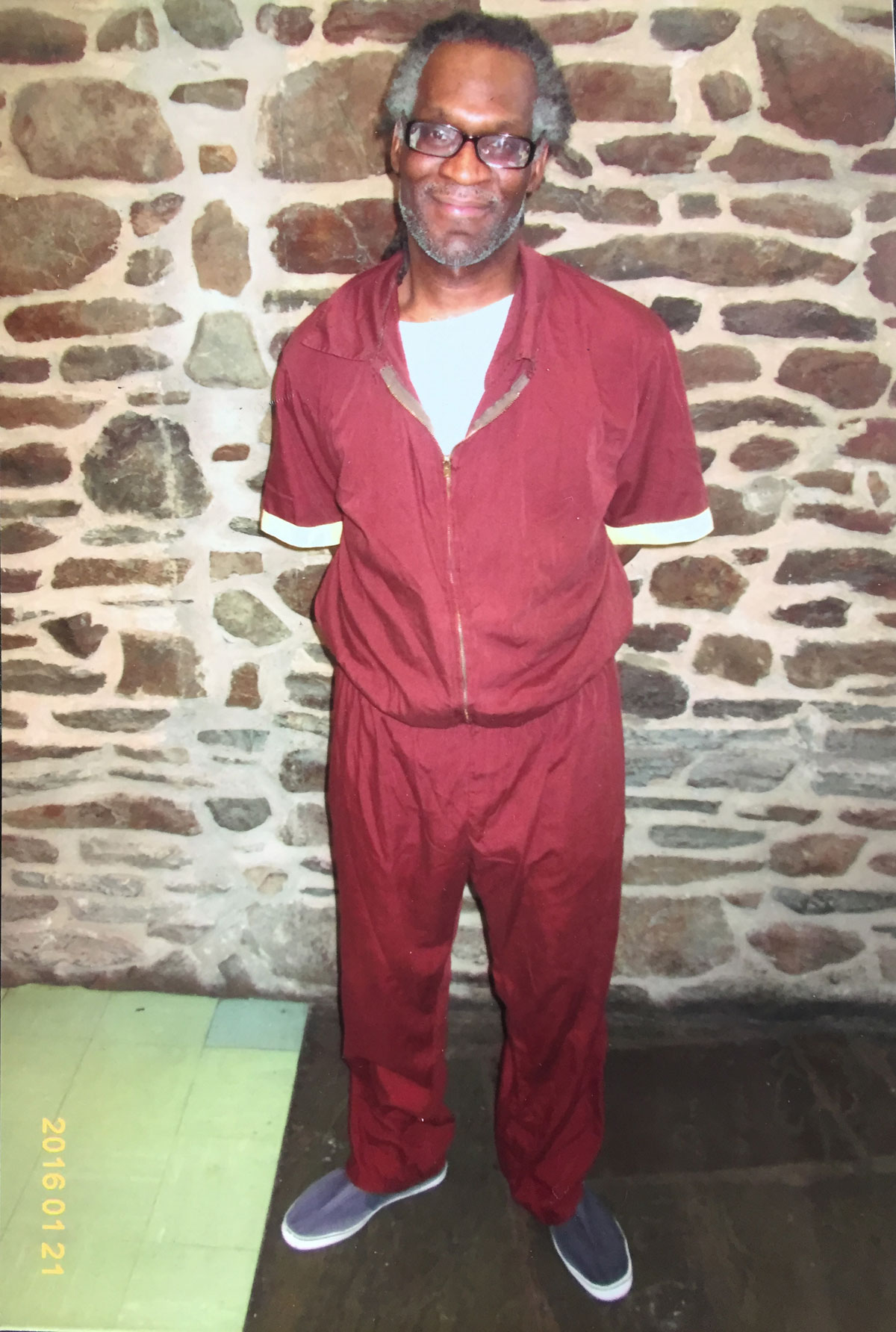 Dameon Brome in a prison photo.
The adult Dameon Brome, 43, has already let it be known that he is no Kempis Songster, no match for his codefendant and friend for life — truly — who has, improbably, become known as the enlightened, thoughtful, contemplative, uber-fit, mentoring, philosophical, gregarious juvenile lifer.
"I have to put out a disclaimer that I am not that interesting!" Brome wrote in response to a request for an interview.
"I'm proud as hell of him," Brome added later, in person at the visiting room at State Correctional Institution Dallas. "I tip my hat to him. He's the grand pooh-bah."
Still, Brome has more than one might imagine to show for 28 years in prison. He turns 44 in June. With another inmate, Shawn Sharp, he published a book — Scandalous, promoted online as "a gripping page turner that follows the complicated life of Maria, a woman born into the flawed life of a prostitute in the Favelas of Brazil," through the drug cartels of Latin America and political asylum seekers to the United States. It is available on Amazon.
Brome says he's trying to get a revised version in place, but the edited manuscript sent to him for approval is being held by the mail room because, he was told, "you already received this book."
Brome says he saw his hairline start to recede after 2012, when the Supreme Court ruled that juvenile lifers could not constitutionally be subjected to an automatic mandatory life sentence without parole, but, until Jan. 25, left the question of retroactivity in doubt.
Juvenile Life Without Parole sentences in Pa.
There was a spike in juvenile life without parole sentences in Pennsylvania after all juveniles charged with homicide were required to be tried as adults. This heavily contributed to the nearly 500 juvenile lifers in Pennsylvania prisons.*
Hover for sentence number.
Tap for sentence number.
Average age when sentenced to Life Without Parole
Racial disparity
In Pa., people of color make up 80% of juvenile life sentences population, but only 17% of the state's population.
*The Pennsylvania Department of Corrections tracks only sentence date and not offense date, making the number of persons approximate. This does not capture inmates sentenced to life without parole who were under 18 at time of offense, but over 18 at time of sentence.
Though they've shared much of their prison time, including landing in Camp Hill just in time for the 1989 riots, Brome has been apart from Songster since 2004, when his friend got a coveted transfer to Graterford but he did not. Last month's ruling opens up possible release to about 1,500 juvenile lifers still alive in prison.
"The anxiety is crazy," he said. "This is all part of the stress.
"Where are we going to go? We have homes, we can easily go to our family. But we have an independent streak. The burden we have is to prove this wasn't a mistake. How do you fit into that world? It's puzzling. How do you catch up?"
Marooned in the Luzerne County institution, Brome works a daily job in the prison's print shop, engineers and operates a prison recording studio — and writes. Twenty-four of his screenplays sit in a box in his cell.
He's saving them, he says, for if, or when, he gets out. He used to make 8mm films when he was younger. He hacked around with computers — so, unlike many of juvenile lifers, he has some sense of the early Internet. Most of these juvenile lifers have only seen cellphones, social media, or Google on TV.
"I'm tired of people telling my story, I'd like to live my story and do it," Brome said. "I don't want to bring any hurt to Anjo's father. I definitely would like to apologize.
You'll spend years in solitary confinement 23 hours a day on weekdays, and 24 hours on Saturdays and Sundays, where you can't hear birds or rain.
|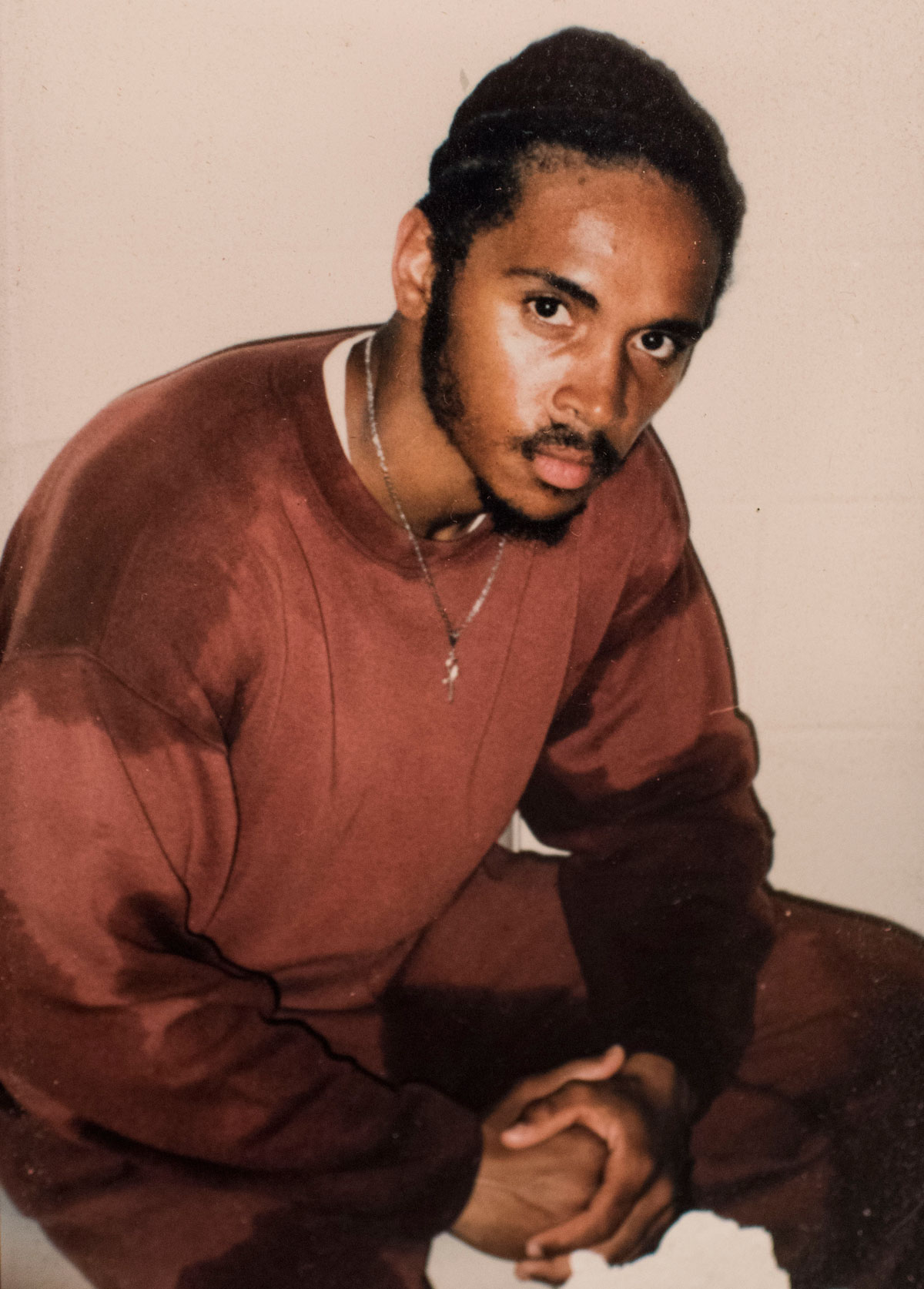 Kempis Songster in a 2001 photo.
Can a person mature in a prison setting? Can you build a life with something beyond futility and tedium, with purpose?
"I matured because I had to," Songster says. "But I'm not happy here. Real maturity has to have good times. It's a different type of maturity."
Despite the breadth of the connections he's made inside and outside the prison, his vast inner life, his busy outer life, his baseline existence, cannot be prettied up.
"It's a sad place. The misery is so thick in here, you can't budge it. It's not just my own misery. You're stuck in routines, back and forth, to chow, to phones, to rec, back and forth, stand up for counting, lock in.
"The memories, that's what we all have. That's when we were human, when we were accepted, when we sat at dinner with our families. Because it's so small, you can really unpack it."
About 70 of the juvenile lifers are in Graterford, many taking classes through Villanova's visiting-professor degree program or having already achieved college degrees. Some have started scholarship programs, built studious lives inside prison, soaked up all contact with outsiders, tried to approximate a true adulthood. They are well-known within the prison context.
"The guards will tell you — the juvenile lifers are the backbone of the institution," says Bradley Bridge, an attorney with the Defender Association of Philadelphia, who represents many of them. "They don't cause problems. They are compliant.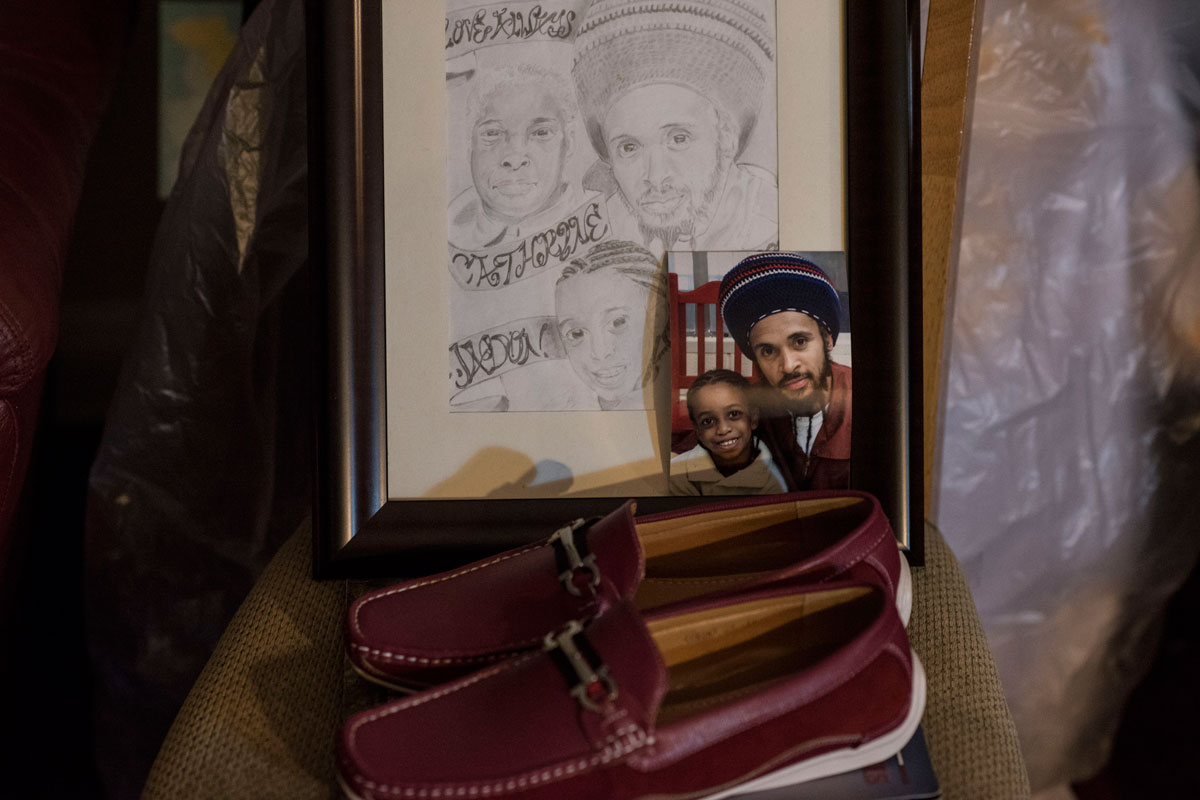 Andrew Renneisen/For the Inquirer
Shoes and other items waiting for Kempis Songster at his mother's home in Brooklyn, if he gets released from prison someday.
"I told a prison lieutenant, 'If all goes well, I'm going to divest your prison of these 70 people.' He was not happy."
On Jan. 25, a Monday, word traveled fast of the Supreme Court's decision to apply the ban on mandatory life without parole for juveniles retroactively.
"It's a sense of jubilation on the cell block," Songster said by phone that night, a brief call to preserve money for all the other calls he wanted to make. But the end game is uncertain.
Songster's interview with
"The Redemption Project"
Douglas Fox, a corporate litigator with Cozen O'Connor, took on Songster's case 13 years ago, pro bono, and persuaded U.S. District Judge Timothy Savage in 2014 to vacate his client's sentence and order the district attorney to resentence or release. The case was appealed, and awaits a Third Circuit decision.
With the Supreme Court ruling, Fox hopes now to get a resentencing order back from Savage. The state has told the juvenile lifers to start preparing for parole hearings. The original trial judge, George Ivins, died in 2000. Brome, unrepresented, must file his own appeals, adding to his anxiety.
Fox favors resentencing over the parole remedy Kennedy seemed to favor in the Supreme Court's Jan. 25 opinion. But in states such as Illinois, which already applied the ruling retroactively, some inmates have gone before judges for resentencing and ended up with the same term: life without parole. The 2012 Supreme Court ruling said only that an automatic life-without-parole sentence was cruel and unusual for a juvenile; it did not ban the sentence outright.
Songster's philosophy professor at Villanova, James Wetzel, says, "When they do leave the prison, they are regarded by surrounding culture primarily as security risks. I'm frustrated by it.
"I don't see these men as criminals as their central identity. But I'm conscious I'm teaching in a society that does see that."
H. Jean Wright, a psychologist and director of behavioral health with the City of Philadelphia who has participated in "Inside Out" and other workshops with Songster, says he would offer him employment.
"People would stand in line to hire him," she said. "People who are not intimidated by his address having been Graterford."
Philadelphia County has highest concentration of Juvenile Life Without Parole sentences in U.S.
A handful of counties are responsible for over one-fifth of all sentences nationwide. Of 2,306 sentences from 1953 to 2015, Philadelphia County alone accounts for 9% of them.
County, State
Sentences
County Pop. as
% of Total U.S. Pop.
% of Total Sentences
1.
Philadelphia, Pa.
214
0.5%
9%
2.
Wayne, Mich.
156
0.5%
7%
3.
Los Angeles, Ca.
112
3.1%
5%
4.
Orleans, La.
72
0.1%
3%
5.
Cook, Ill.
65
1.6%
3%
6.
Oakland, Mich.
49
0.3%
2%
7.
St. Louis City, Miss.
41
0.1%
2%
8.
East Baton Rouge, La.
35
0.1%
2%
9.
Allegheny, Pa.
34
0.4%
1%
10.
Jefferson, La.
33
0.1%
1%
Catherine Joy Songster still lives in Brooklyn, where she moved from Trinidad without her 2-year-old son, who followed five years later. Her son had a green card, but was in prison before he became a full citizen. That could mean deportation, complicating a release.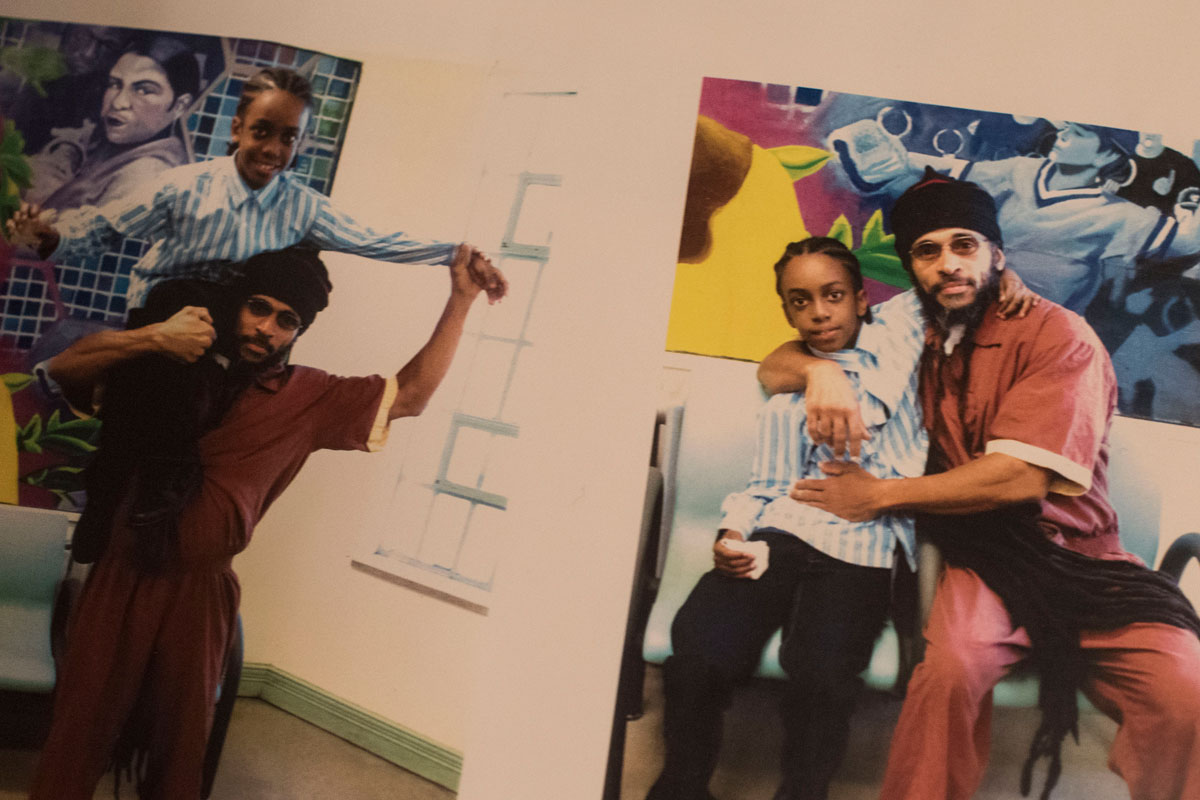 Kempis Songster with his nephew.
She says her son has simply grown into the person he always was. "He was able to mature into a fine person. He stays in touch with young people in the family, calls my nieces and nephews. [Songster and Brome] made a mistake. They're paying dearly for that." She has stopped blaming herself, she says.
Brome says their friendship, frozen in time, perhaps, to adolescence, has allowed them to view their fate with somewhat of a child's eye, alleviating the most desperate outlook toward their predicament.
He and Songster have joked about relationships postprison, about who would tolerate Songster's eco-gregariousness, jokes that mask deeper anxieties about postprison life. Brome says he is aware and grateful for chances he's had in prison to right his intellectual and moral course, devote himself to work, study, studio recording and writing.
"We've only had one side of life," he said. "I think it's helped us keep a young heart and always look at how things are with a kid's optimism, trying to figure out a way."
Songster, still nurturing memories of being carried in a potato sack on his grandfather's back in Trinidad as a toddler, rain pounding down, confined yet protected, stubbornly imagines himself stepping out into the world he's managed to connect with, even while locked in a maximum-security prison. He has tried, as he urged "Little Kempis" in his letter, to stay "healthy, hardy and high-spirited."
"I want to go on long walks, sit in a quiet place and be around a lot of green," he said. "I would like to have a child.
"I don't think it's too late."
arosenberg@phillynews.com, 609-823-0453, @amysrosenberg