Before: The Brotherhood Building in Cincinnati, owned by the Kroger Co. After: "Homage to Cincinnatus," the Roman statesman for whom the Ohio city is named.
Philadelphia is getting another work by mural master Richard Haas.
Maria Panaritis / Inquirer Staff Writer
Sunday, July 26, 2015
The mural of William Penn stunned Francis Purcell - its meticulous angles creating a three-dimensional effect that seemingly invited people to waltz into the painted archways surrounding Philadelphia's founder.
"It was pretty amazing. No two ways about it," said Purcell, who first spotted the creation of renowned muralist Richard Haas on a four-story wall in Center City when he was a Drexel University student in the 1980s.
2330 Chestnut Street | Philadelphia, PA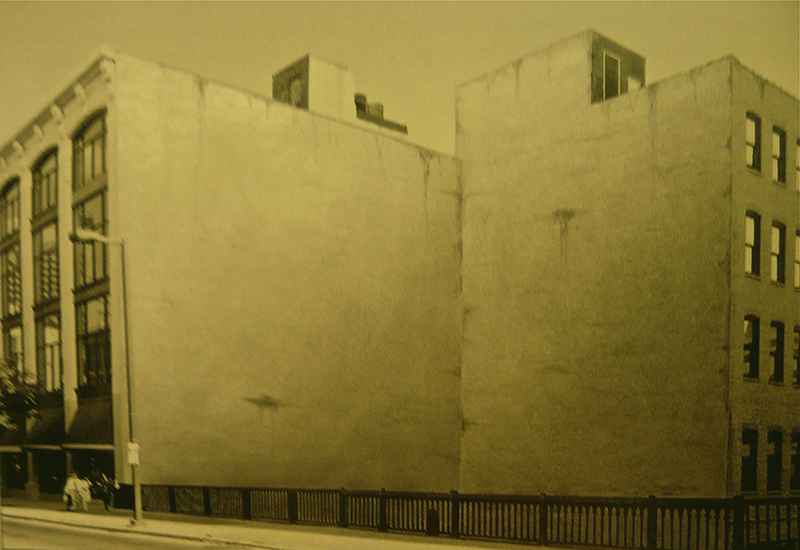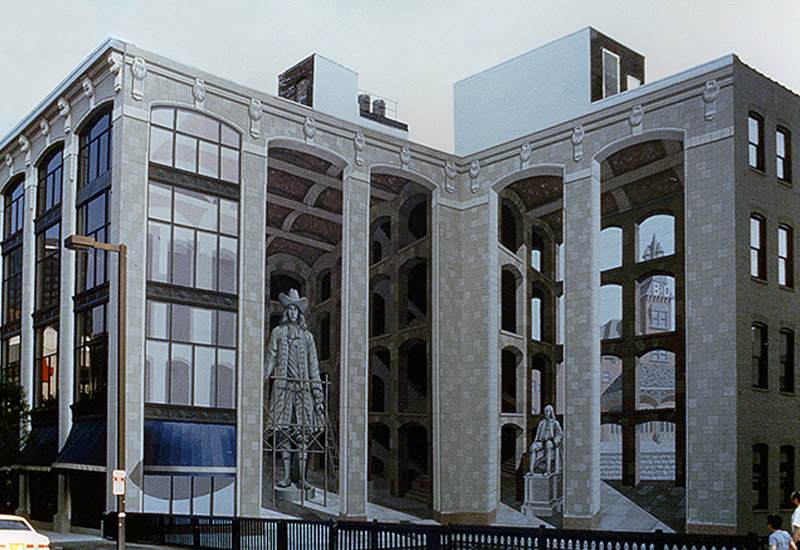 The trickery of Haas' trompe l'oeil style transformed walls worldwide in the years that followed. In New York's SoHo, he turned a bare wall into illusory windows; in Cincinnati, he transformed a stark facade into a winding staircase leading to a Pantheon-esque temple.
The Kroger Company-Brotherhood Building | Cincinnati, OH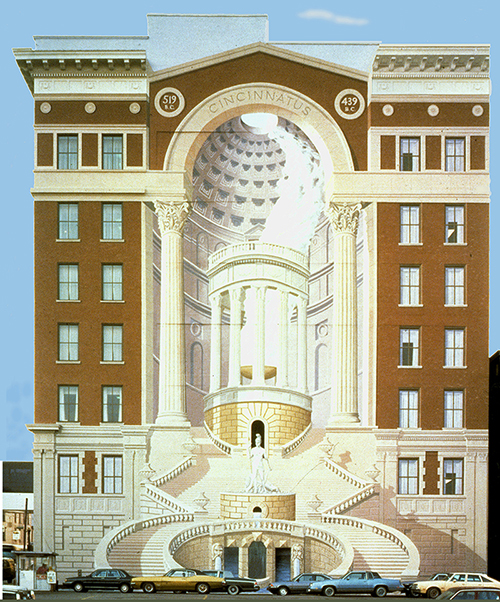 But the New York artist's early creation on 2300 Chestnut - privately commissioned in 1983 before the city had a Mural Arts Program - would remain his lone local imprint, even as the city became a mural haven.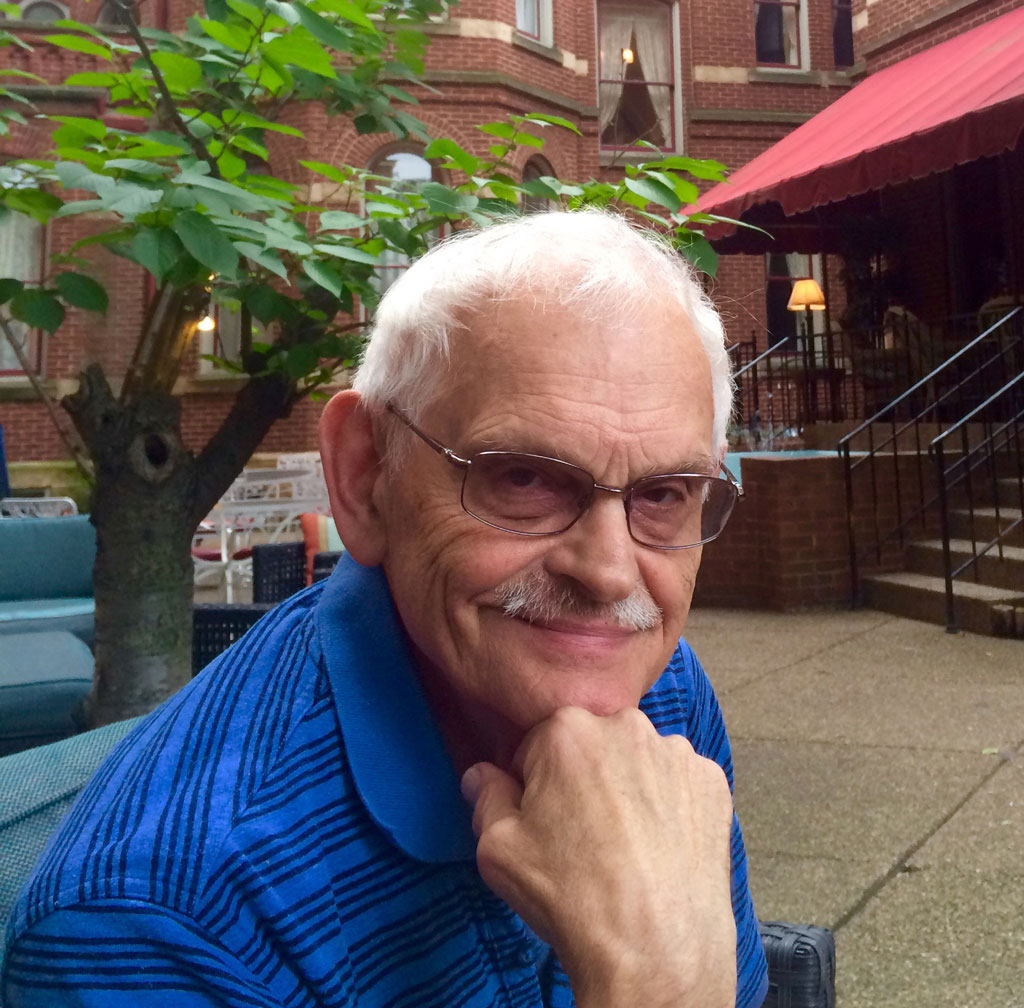 New York native Richard Haas is known for his trompe l'oeil style.
On Monday, the magic of Haas' eye returns to Philadelphia, as work begins on two murals that will rise on adjoining walls owned by none other than that long-ago young admirer, Purcell.
The Mural Arts Program has commissioned a design that Haas calls a "tribute to Philadelphia architecture."
The murals will be painted onto Purcell Antiques, beneath the Benjamin Franklin Bridge, at 251 N. Third St., and will be lit at night, making the project an Old City attraction in a neighborhood that, like the rest of downtown, long ago shed its seedy skin.
Peck Slip | New York City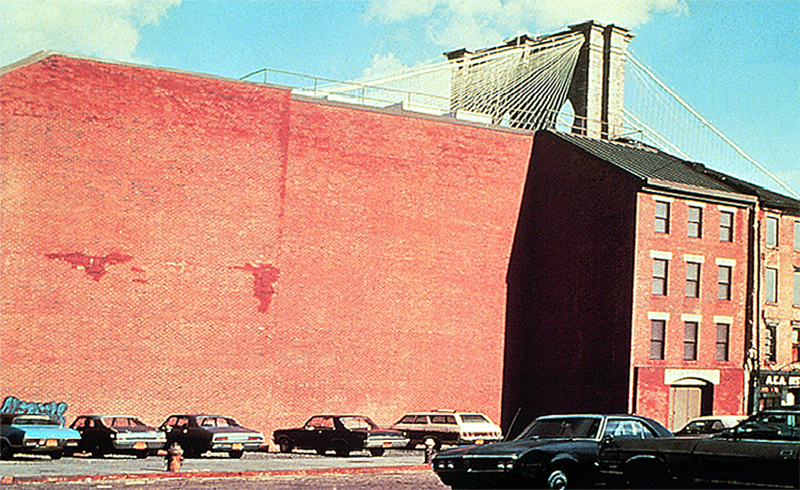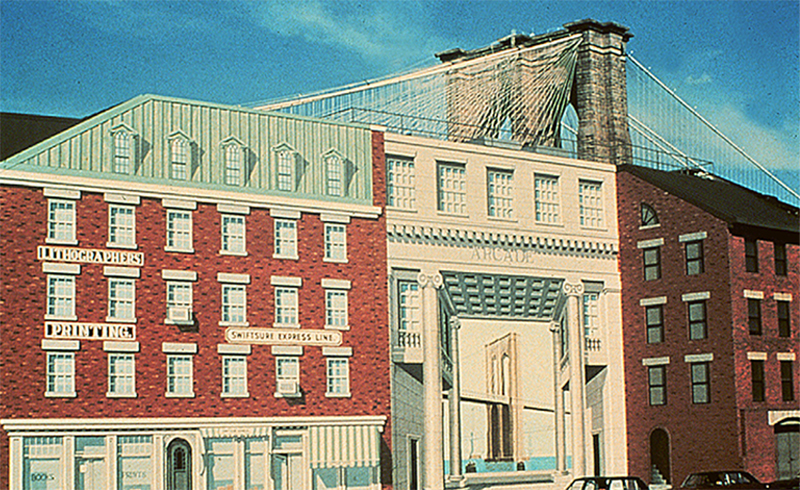 The new works are being crafted just three years after Haas' William Penn mural - called Chestnut Place - was restored, with help from Mural Arts, for the first time since its debut.
"We're honoring a man who has donated his life to art," said Dave Hummel, whose Hummingbird Foundation is underwriting much of the $105,000 project cost because of a passion that art be shared, not stashed inside houses.
"It is not us owning this," said Hummel, chief executive of a British plastics manufacturing company; his wife, Jane, is an art teacher. "It's about the city owning a Richard Haas."
The Oregon Historal Center | Portland, Oregon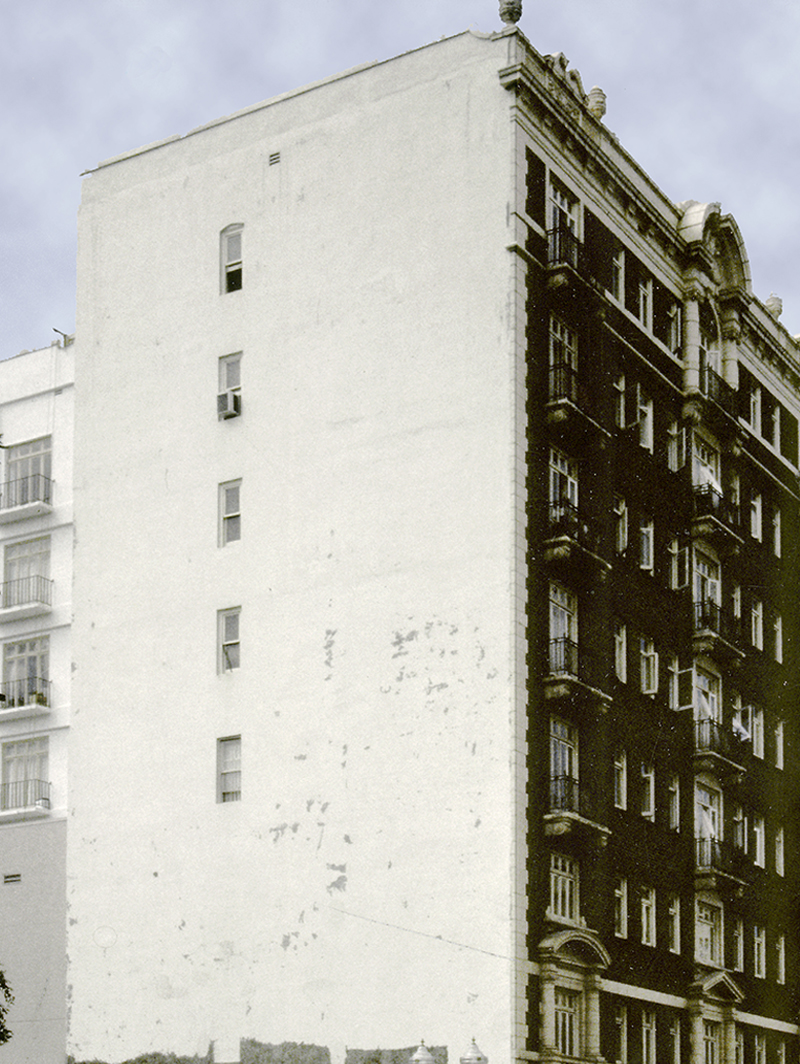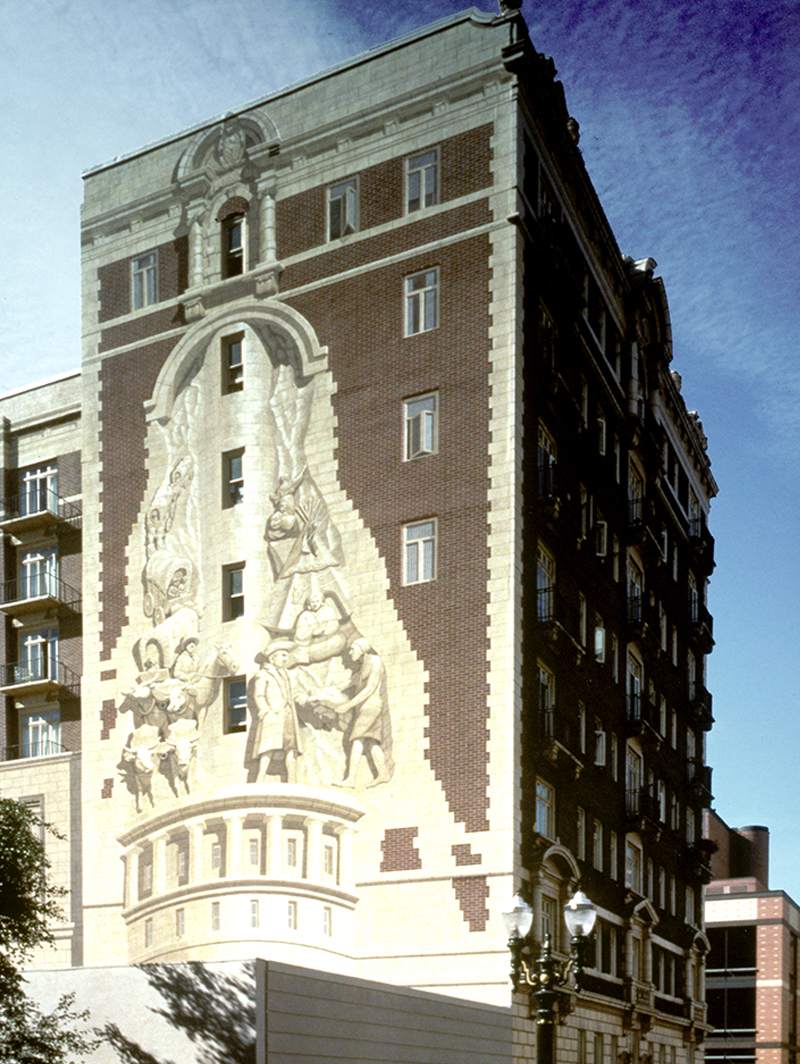 Haas, 78, said he was delighted to receive the invitation from Mural Arts executive director and fellow artist Jane Golden. Just a few years earlier, he had been ecstatic to learn Golden's group would help restore Chestnut Place. About half of his 54 outdoor murals no longer exist.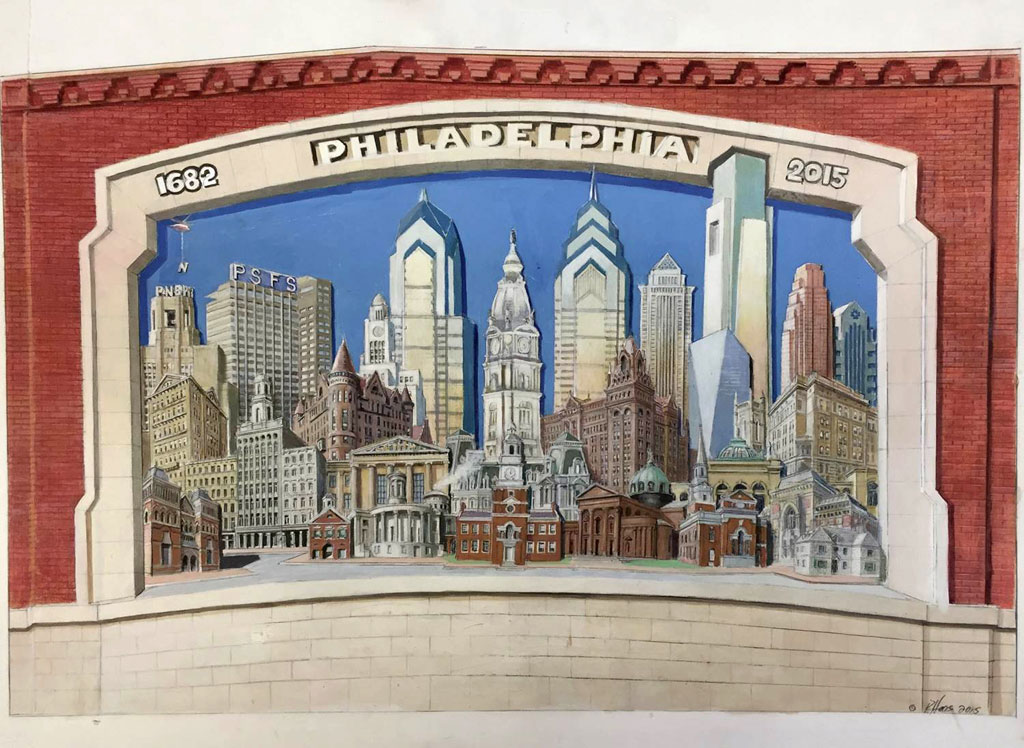 Philadelphia Mural Arts Program
The primary mural will show a collage of famous Philadelphia buildings. Some are squat and colonial, others gleam with glass and stretch toward the heavens.
Haas is a New Yorker who has painted murals in Chicago; Munich, Germany; and many other cities. But he is a frequent visitor to Philadelphia, fascinated by its jumble of colonial-era buildings set against modern skyscrapers that stretch far above the hat on Alexander Calder's statue of William Penn.
3 Zwingerstrasse Near Isar Tor | Munich, Germany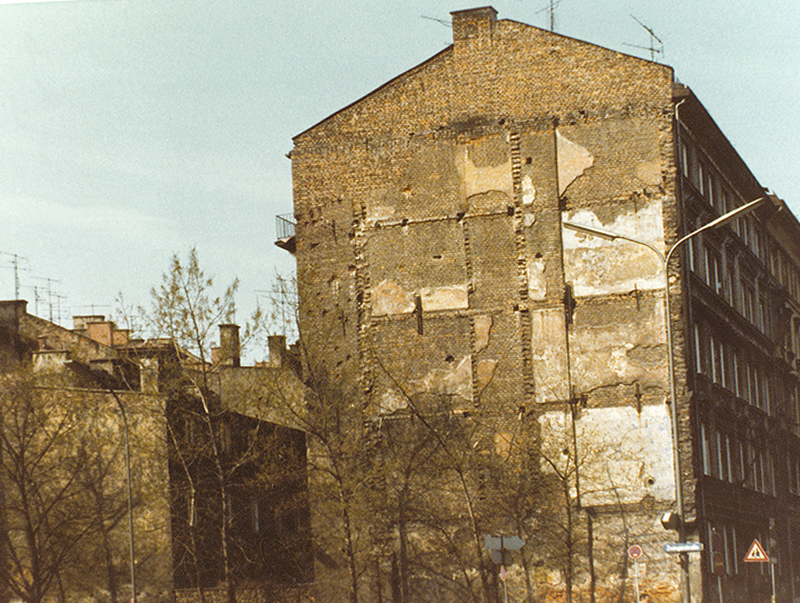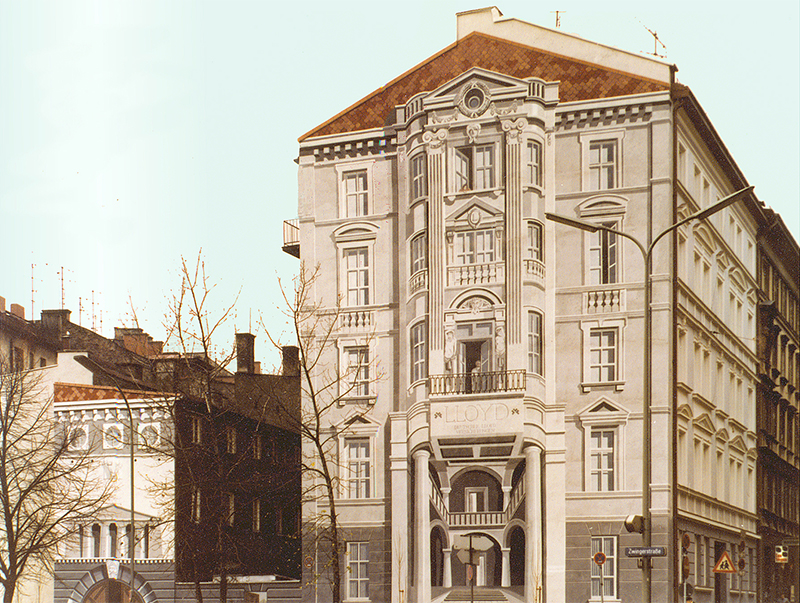 The city intrigues him as a lover of architecture whose inspiration includes the works of Frank Lloyd Wright.
"I thought Philadelphia was a very special job," said Haas, whose earliest works commonly went onto unsightly facades long before gentrification reinvigorated flagging urban centers.
He said he admires Golden for having done her own part to use art to combat urban decay. But his success and global acclaim had made it too expensive for even Philadelphia's ambitious program to court him.
David and Jane Hummel can be thanked for changing that.
One Sunday morning over coffee in December 2013, the Cherry Hill couple caught a profile of Haas on TV. Long admirers of his work, they looked at each other and asked - what about Philadelphia?
The pair, involved for a good decade with the mural arts program, reached out to Golden. She was beside herself; Haas was a legend. What an opportunity.
Gateway to the Waterfront | Yonkers, NY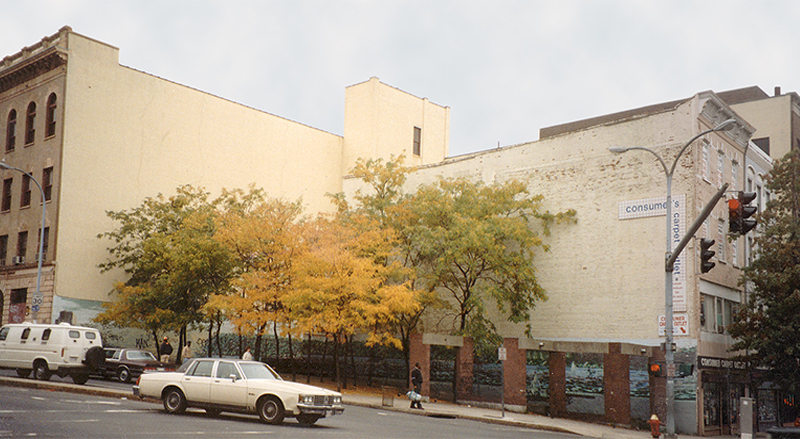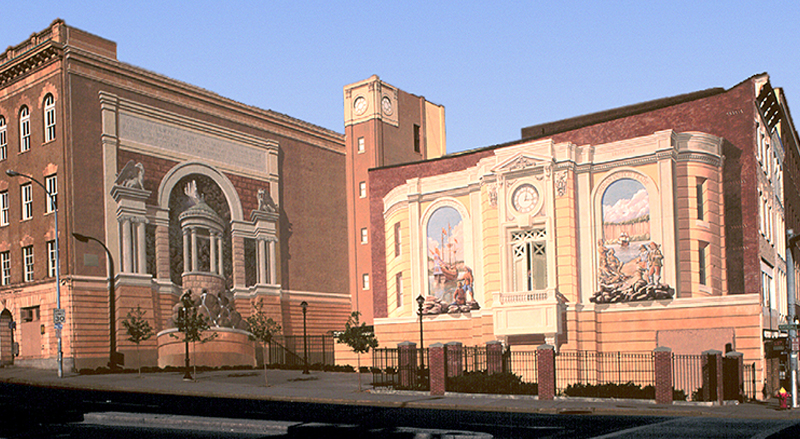 Mural Arts began to wall hunt. A tip came in: There were nice mortared flanks near the bridge. A bit of research revealed it was owned by Purcell.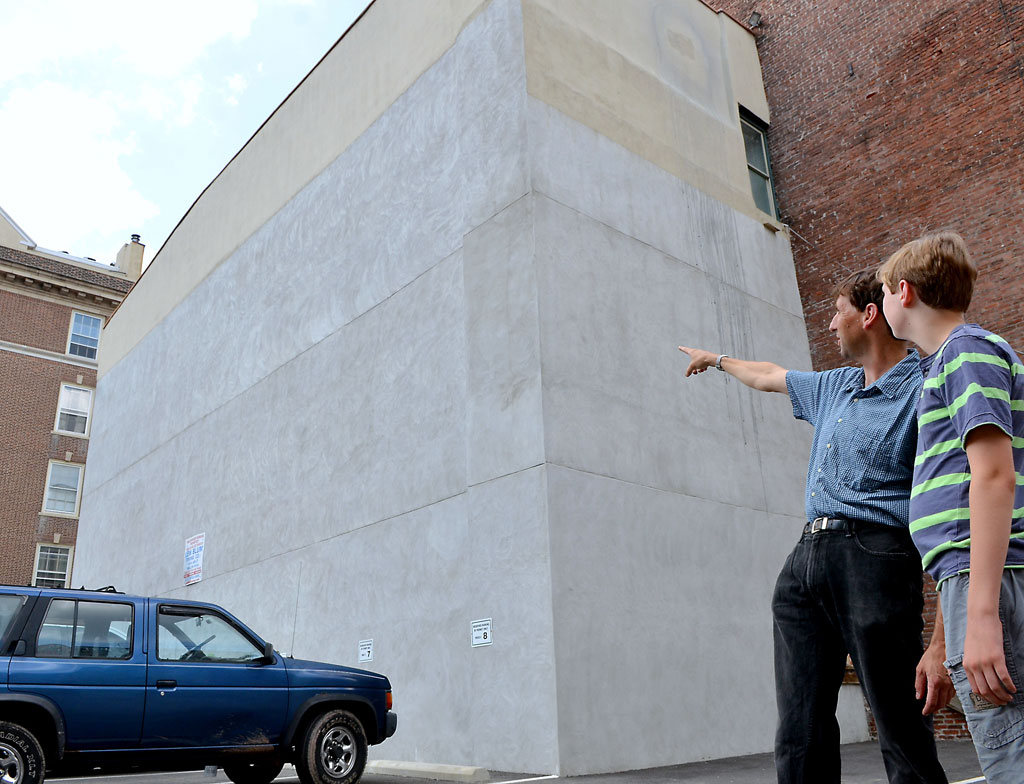 MARK C. PSORAS /For The Inquirer
Francis Purcell III and son Francis IV look over the exterior walls of Purcell Antiques, beneath the Benjamin Franklin Bridge, where a new Richard Haas mural will be painted. The completed mural will be lit at night, making the project an Old City attraction.
Purcell, 49, had bought the shop in 1996 after convincing his father that the New Hope natives should plant stakes in the art enclave emerging from a onetime restaurant-supply district.
His father, who had been a fervent collector of architectural artifacts, passed away in May 2014. Only months later, Golden paid him a visit with the pitch.
"I was pretty thrilled," Purcell said.
The Fulton Theater | Pittsburgh, PA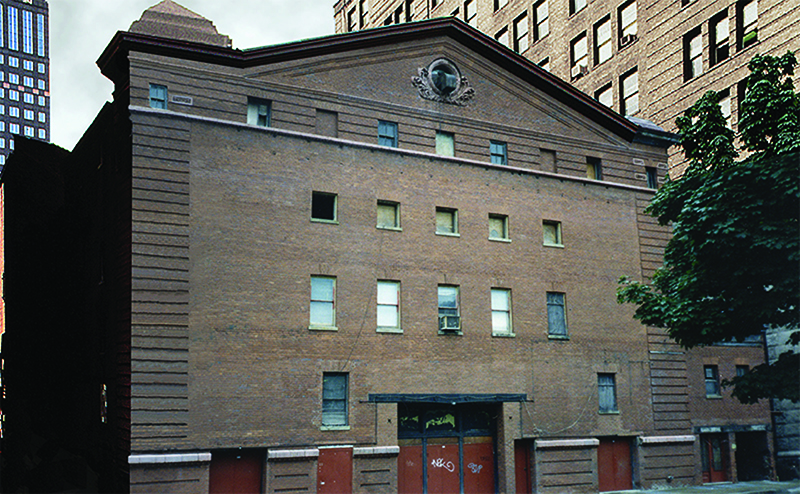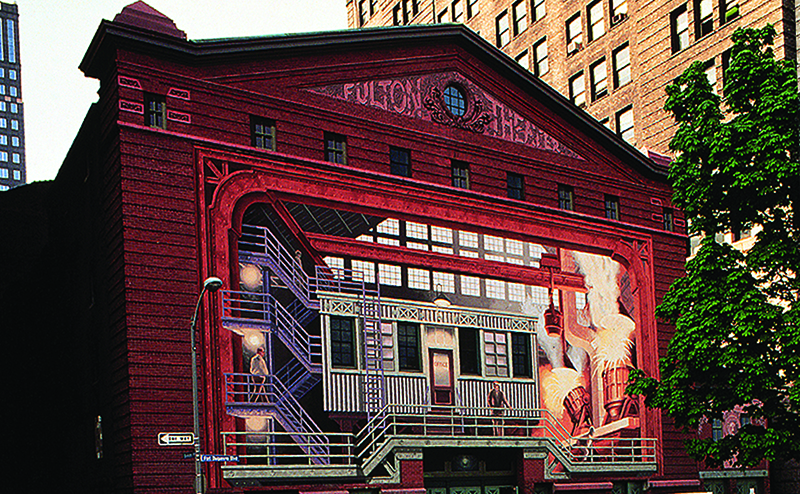 The primary Haas mural on a long side wall will show a collage of famous Philadelphia buildings. Some are squat and colonial, others gleam with glass and stretch toward the heavens. City Hall anchors them in the center.
The real trick on bricks, however, is on the adjoining back wall, where Haas depicts what looks like the ornate entrance to a grand building. The mural includes large wooden doors and a stoop that appears to jut onto the sidewalk. Above are replicas of three William Rush sculptures that can be found in the Philadelphia Museum of Art.
The entire mural is set against a red-painted brick background - again, an illusion.
Center Theater | Milwaukee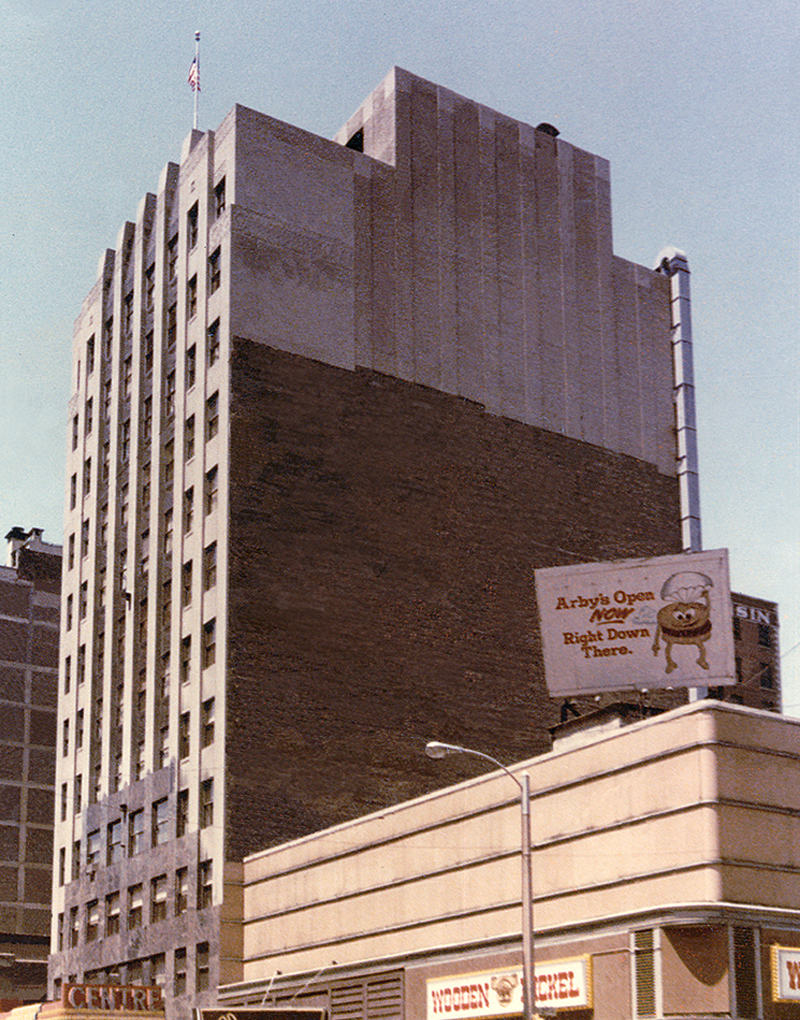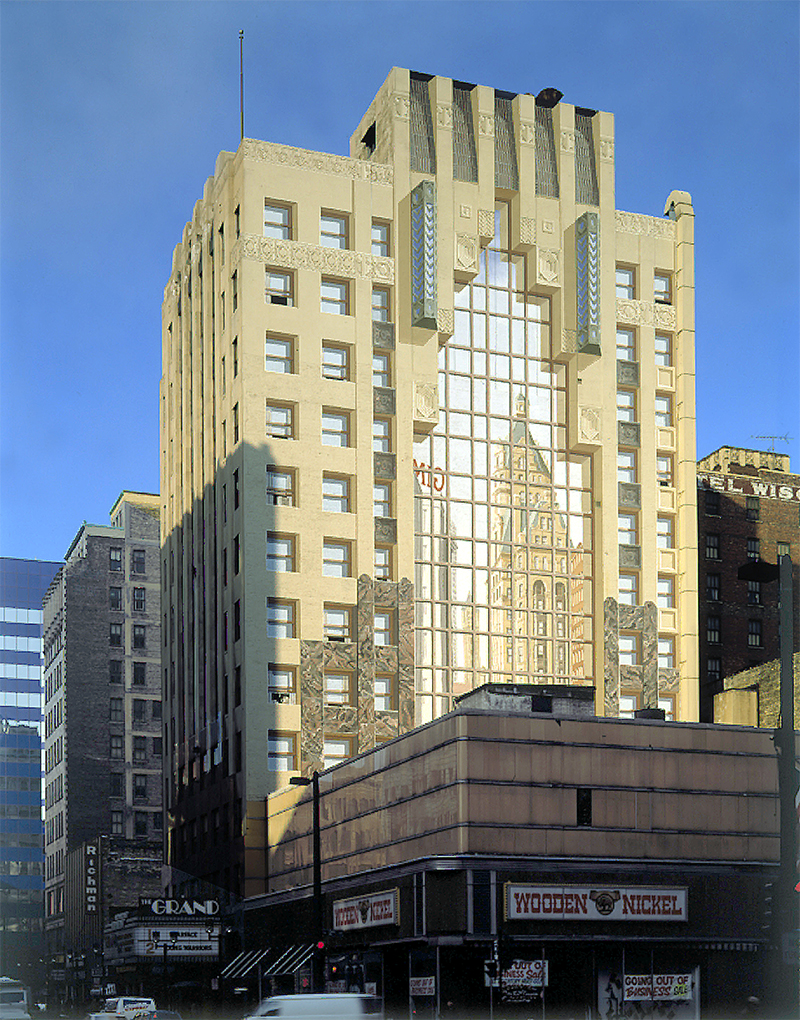 Philadelphia's Jon Laidacker, 33, will actually paint the mural. Haas will travel down to oversee the work before its completion in November.
Philadelphia's Jon Laidacker will actually paint the mural. Haas will travel down to oversee the work before its completion and dedication in November.
For Laidacker, 33, who also led the restoration of Chestnut Place, mounting Haas' design onto masonry has been momentous. He fell in love with the artist while flipping through an art book in middle school.
"He was a hero of mine," Laidacker said, "for 20 years."
For Golden, whose group grew out of a graffiti-fighting agency, this project captures the extent to which its aesthetic ambitions have evolved.
Making it happen, quite simply, was a product of math meets mission.
"We have funders," she said, "to make this dream come true."
mpanaritis@phillynews.com 215-854-2431 @Panaritism
112 Prince Street | Manhattan