Who can I get to test my soil for lead?
Philadelphia's Childhood Lead Poisoning Prevent Program provides a list of EPA-certified lead-dust-sampling technicians who can test surfaces inside and outside your home for contamination. This list also includes Penn.-licensed lead inspectors and risk assessors who can test your soil for lead.
Inclusion in the list doesn't constitute an endorsement or recommendation of that provider, the city notes. You should ask for the credentials of the technicians and, if appropriate, obtain references. The city's Childhood Lead Poisoning Prevention Program can be reached at: 215.685.2788.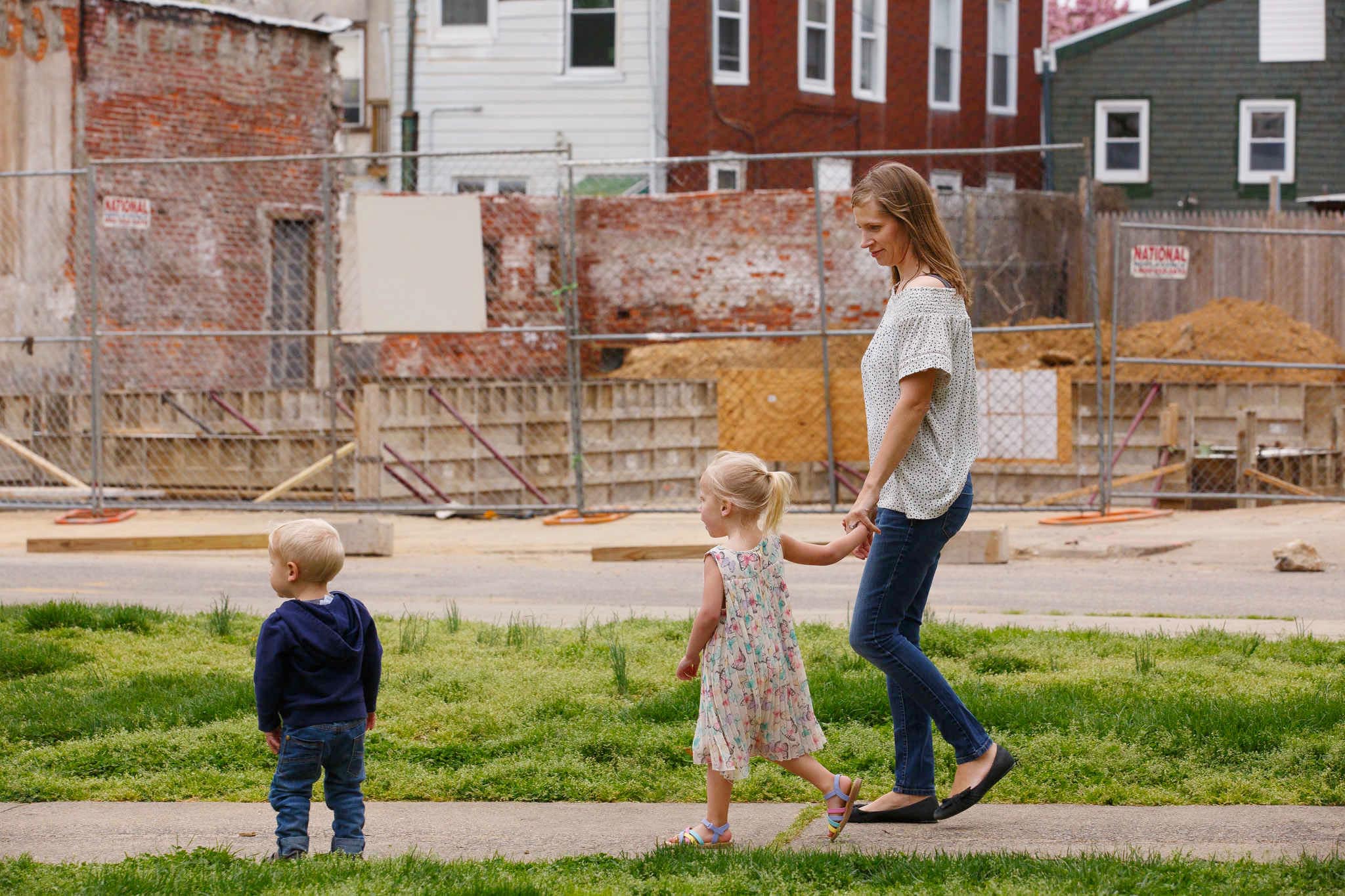 Read the investigation
Breakneck construction has unearthed a toxic legacy, coating playgrounds and backyards with dangerous levels of lead dust
Name
Address
Contact
Corporate Name
Exp. Date
Altopiedi, Richard
3861 Martin Road
Huntington Valley, PA 19006
215-421-1212
Email
Lead Paint Testing Affiliates
2/21/18
Alvarado, Emerito
432 Tomlinson Rd
Philadelphia, PA 19152
Email
9/25/17
Anello, Jr., Joseph
515 Grove Street, Suite 1B
Haddon Heights, NJ 08035
856-656-2857
Email
Pennoni Associates, Inc.
1/9/18
Bleil, Erick V.
7925 River Road
Pennsauken, NJ 08110
856-665-3449
Email
Access Training Services, Inc.
2/18/20
Bleil, Keith
1325 Arrott St., Basement
Philadelphia, PA 19124
215-289-8863
Email
1/24/18
Boyle, Brian
106 Susan Dr Unit #9
Elkins Park, PA 19027
215-880-1211
Email
"Get the Lead Out"
11/28/17
Bullock, Rishawn
1717 Montrose Street
Philadelphia, PA 19146
215-365-4567
Email
2/7/18
Cao, Stacie
7921 Bustleton Avenue
Philadelphia, PA 19152
267-888-6188
Email
Prinxess Real Estate Consultant
2/7/18
Doyle, Daniel
265 St James Pl
Philadelphia, PA 19106
215-772-1203
Email
SERVPRO of Society Hill
4/29/21
Feliz Sr., Roberto
451 Benson Street
Camden, NJ 08103
215-526-8999
Email
6/29/21
Ferry, Douglas
512 Thayer Street
Ridley Park, PA 19074
609-847-2957
Email
1/24/18
Galasso, Anthony
901 N Penn Street
Philadelphia, PA 19123
267-417-4187
Email
4/4/22
Han, Peng
7235 Bradford Street
Philadelphia, PA 19149
267-205-7757
Email
Lcd Construction, LLC
9/20/18
Harris, Michael
P.O. Box 26064
Wilmington, DE 19899
888-429-3332
Email
The Pindans Group, Inc.
5/13/18
Hayspell, Vernon
705 Nat'l Warwick Road
Magnolia, NJ 08049
856-264-5826
Email
3/26/20
Holmes, Gregory
8415 Michener Avenue
Philadelphia, PA 19150
215-346-7937
Email
G.W. Holmes & Associates
2/21/18
Jundi, Aziz
3861 Martin Road
Huntington Valley, PA 19006
215-938-7321
Email
Lead Paint Testing Affiliates
2/21/18
Knodle, Scott
934 Cross Street
Philadelphia, PA 19147
215-290-6963
Email
Landlord's Friend
3/26/18
Kowlesar, Sugrim
1629 Haworth Street
Philadelphia, PA 19124
267-205-3209
3/26/20
Krantz, Michael
4201 Paul Street
Philadelphia, PA 19124
215-704-6453
Email
Athangu, LLC Sales
9/9/19
Lampe, Bruce
9615 Berea Street
Philadelphia, PA 19114
215-632-4220
Email
2/21/18
McSorley, Joseph
3550 Post Road
Huntington Valley, PA 19006
215-947-2955
Email
2/21/18
Mera, Brian
7116 Ditman Street
Philadelphia, PA 19135
267-280-2583
Email
No More Lead, LLC
9/25/17
Monaco, Bruce F.
3511 Teton Road
Philadelphia, PA 19154
215-637-2700
Email
Homeguard Home Inspections
3/7/18
Oseroff, Aaron
11870 Sewell Road
Philadelphia, PA 19116
215-820-7055
Email
9/20/18
Paul, Kevin
265 St James Pl
Philadelphia, PA 19106
215-772-1203
Email
SERVPRO of Society Hill
4/29/21
Persson, Erick
2100 Darby Road
Havertown, PA 19083
610-389-2126
Email
2/21/08
Pettis, Edward
2640 S Dewey Street
Philadelphia, PA 19142
267-592-8829
Email
P & Y Lead Dust Sampling Co.
11/7/17
Purvis, Harvey
1726 Mifflin Street
Philadelphia, PA 19145
215-787-7317
Email
Purvis Electric, LLC
5/30/17
Ripkin, Alexandra
1717 Montrose Street
Philadelphia, PA 19146
215-740-7848
Email
2/7/18
Ripkin, Mitchell
1717 Montrose Street
Philadelphia, PA 19146
215-365-4567
Email
2/7/18
Roman, Edward
323 South 20th Street
Philadelphia, PA 19103
215-237-4516
Email
Accredited Home Inspections
2/22/18
Saltarelli, Maureen th
21 S. 12 th Street 11 fl
Philadelphia, PA 19107
215-939-1016
9/25/17
Syal, Seema
2297 Bryn Mawr Av
Philadelphia, PA 19131
215-528-4894
7/25/17
Young, Darlene
2640 S Dewey Street
Philadelphia, PA 19142
215-783-0458
Email
P & Y Lead Dust Sampling Co.
11/7/17
Zheng, Jian
442 West Diamond Street
Philadelphia, PA 19121
215-906-0455
Email
10/31/17
SOURCE:
Philadelphia Department of Public Health