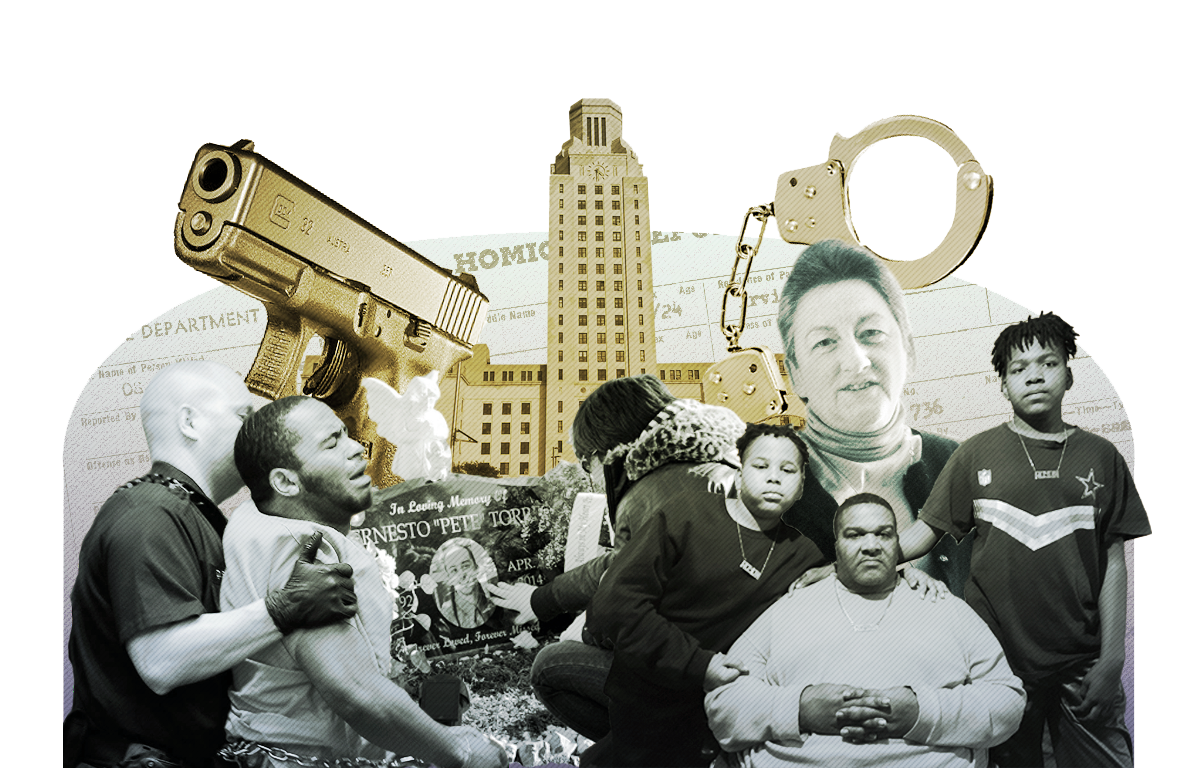 Photo illustration by Jared Whalen.
What happens after a murder?
The crime is only the beginning. Nine people in Camden tell their stories.
Tuesday, Dec. 20, 2016
The moment someone dies is only the beginning of a murder. The deeper story unfolds when nobody's watching.
A mother cries as a jury acquits her son's alleged killer. "Who am I suppose to forgive?" she later asks. A young man convicted of murder calls his mother from prison to tell her he's studying calculus. A detective attends the quinceanera of a girl he met while building the case against an intruder who slashed her throat on her 12th birthday and killed her 6-year-old brother.
More people have been murdered in Camden in the last decade — 463 — than graduated from the city's high schools this year.
Think about that. Let it sink in.
Then stop thinking of it as a number.
Imagine if this happened to your family or friends. How would your life change?
That's the story we're telling here. The forgotten story. The aftermath.
Homicides in Camden (2007 - present)
Total homicides
58 homicides per 100,000 residents
463
2016: Homicides in Camden
Graphics and presentation by JARED WHALEN / Staff
DAVID MAIALETTI / Staff Photographer