Skip to content
Steven Rea's 10 - make that 11 - best movies of 2016
According to Box Office Mojo, 24 2016 releases topped the $100 million mark in domestic ticket sales. A couple - Disney/Pixar's animated Finding Dory and the Marvel Universe installment Captain America: Civil War (also from Disney) - topped $400 million.
According to Box Office Mojo, 24 2016 releases topped the $100 million mark in domestic ticket sales. A couple - Disney/Pixar's animated Finding Dory and the Marvel Universe installment Captain America: Civil War (also from Disney) - topped $400 million.
Only one of those two-dozen superhero/supervillain crash-and-burners, sequels, remakes, franchises, tentpoles, giant-screen 3-D spectacles (and be sure to wear those spectacles!) made it onto my list of the year's 10 best. (It's Sully, starring Tom Hanks as the passenger jet pilot who splash-landed in the Hudson River.)
Does that make me an elitist movie critic snob? Maybe. But maybe, like a lot of people in this increasingly fragmented, choose-your-media-platform era, I've been finding solace - and surprise, and sustenance - in smaller movies, independent films, stories that aren't factory-assembled and merchandized to the max.
Damien Chazelle's La La Land, which opened here Friday after breaking per-screen records in limited release at five theaters in Los Angeles and New York, shares the top spot on my list with Kenneth Lonergan's Manchester By the Sea. The two films couldn't be more different (and La La Land may well end up crossing that $100 million threshold - it's a crowd-pleaser in the most deeply pleasing ways). Except that each is defined and driven by a personal vision, a passion, a willingness - no, a need - to explore the human condition, the good stuff we have to deal with, and the bad.
The rest of my list of the best of 2016 is alphabetical, and there's a whole mess of movies that almost got there, or are bubbling under the surface - from the primal beauty and power of Embrace of the Serpent to the impressionistic music bios Born to Be Blue (Ethan Hawke as Chet Baker) and Miles Ahead (Don Cheadle as Miles Davis), to a trio of genre tales full of crazy twists and turns: 10 Cloverfield Lane, Green Room, Midnight Special. And 20th Century Women (opening here Jan. 13), Captain Fantastic, Don't Think Twice, The Nice Guys, Zootopia . . . it's been a very good year.
Also heartening: the depth and breadth of nonfiction films released in 2016: 13th, Author: The JT Leroy Story, Cameraperson, The Eagle Huntress, Gleason, OJ: Made In America (which many more people saw on TV than in a theater), Tower, Weiner, I Am Not Your Negro, Zero Days. Look for many of these documentaries streaming on Amazon, Netflix, and other outlets.
A word about Rogue One: A Star Wars Story, which opened Thursday night and which is truly middling: Perhaps it really doesn't deserve to be in the shabby company of Julia Roberts and her wig in Mother's Day on the Worst of the Year lineup, except that the Lucasfilm franchise spin-off is so schematic and uninspired and plodding and brand-propagating that it saps the life from you - like Darth Vader fixing a Force choke around your neck.
The Two Best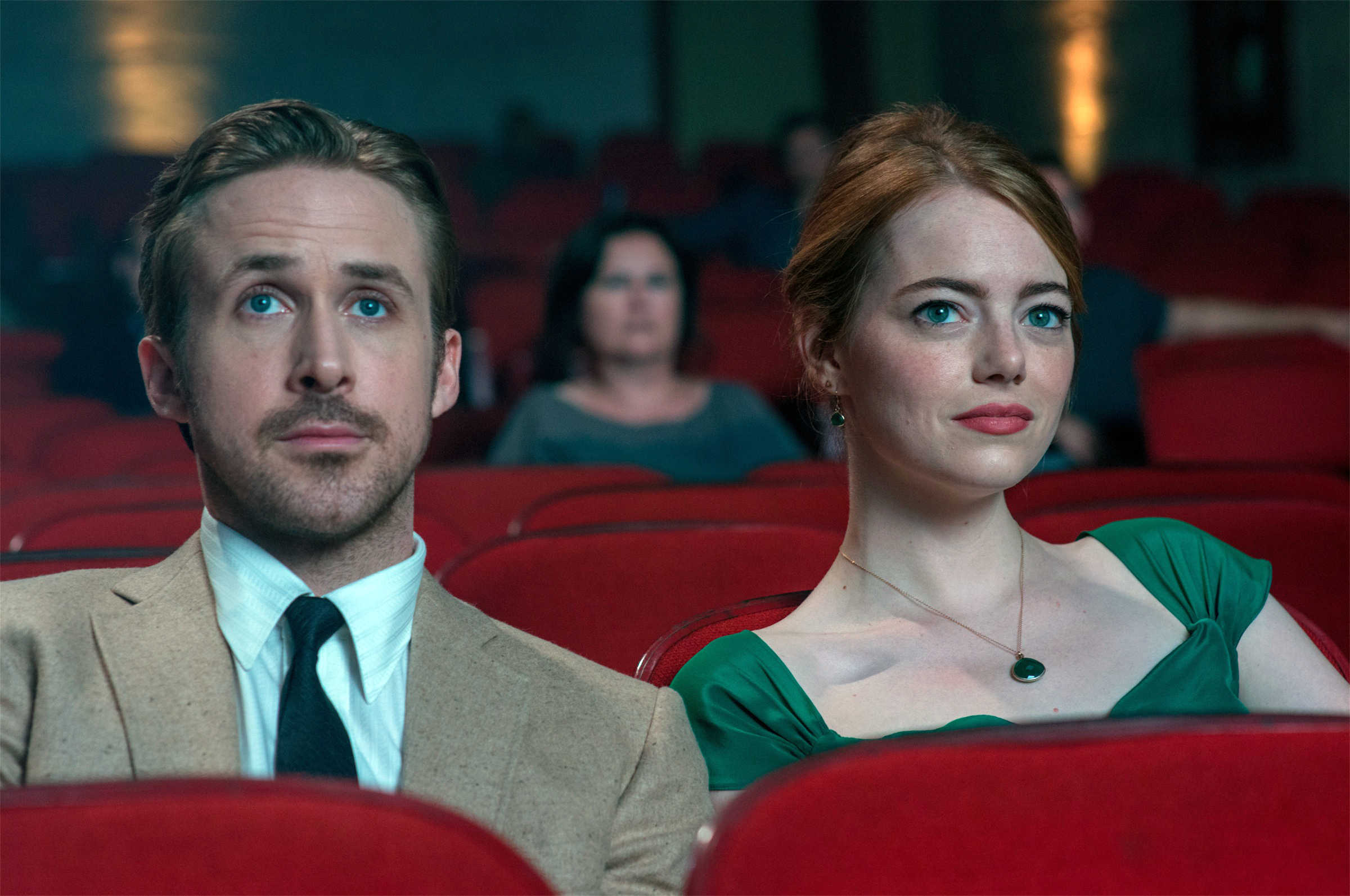 La La Land Some kind of transcendent magic happens in Damien Chazelle's starry-eyed musical, with one foot (in tap shoes) firmly planted in the past, and the other (in taps, too, of course) planted in a me-first, modern-day world. Ryan Gosling and Emma Stone are struggling Los Angelenos who fall in love despite a mutual wariness, walking and talking, singing and dancing, amid a swirl of classic Hollywood references (Casablanca, Rebel Without a Cause, Singing In the Rain), French musical parfaits (The Umbrellas of Cherbourg), jazzbo nods (Hoagy Carmichael's piano stool!) and goofy tributes to '80s pop (a-ha, A Flock of Seagulls). Not quite perfect (continuity gaffe: check the date on Stone's iPhone), but that's OK - its imperfections, and its embrace of passion over cynicism, are part of the charm. No, the songwriting team of Benj Pasek and Justin Paul (and composer Justin Hurwitz), don't have a number called "Tears of Joy," but that's what you'll be experiencing. Go ahead, blubber.
Related: Emma Stone and Ryan Gosling soar in "La La Land"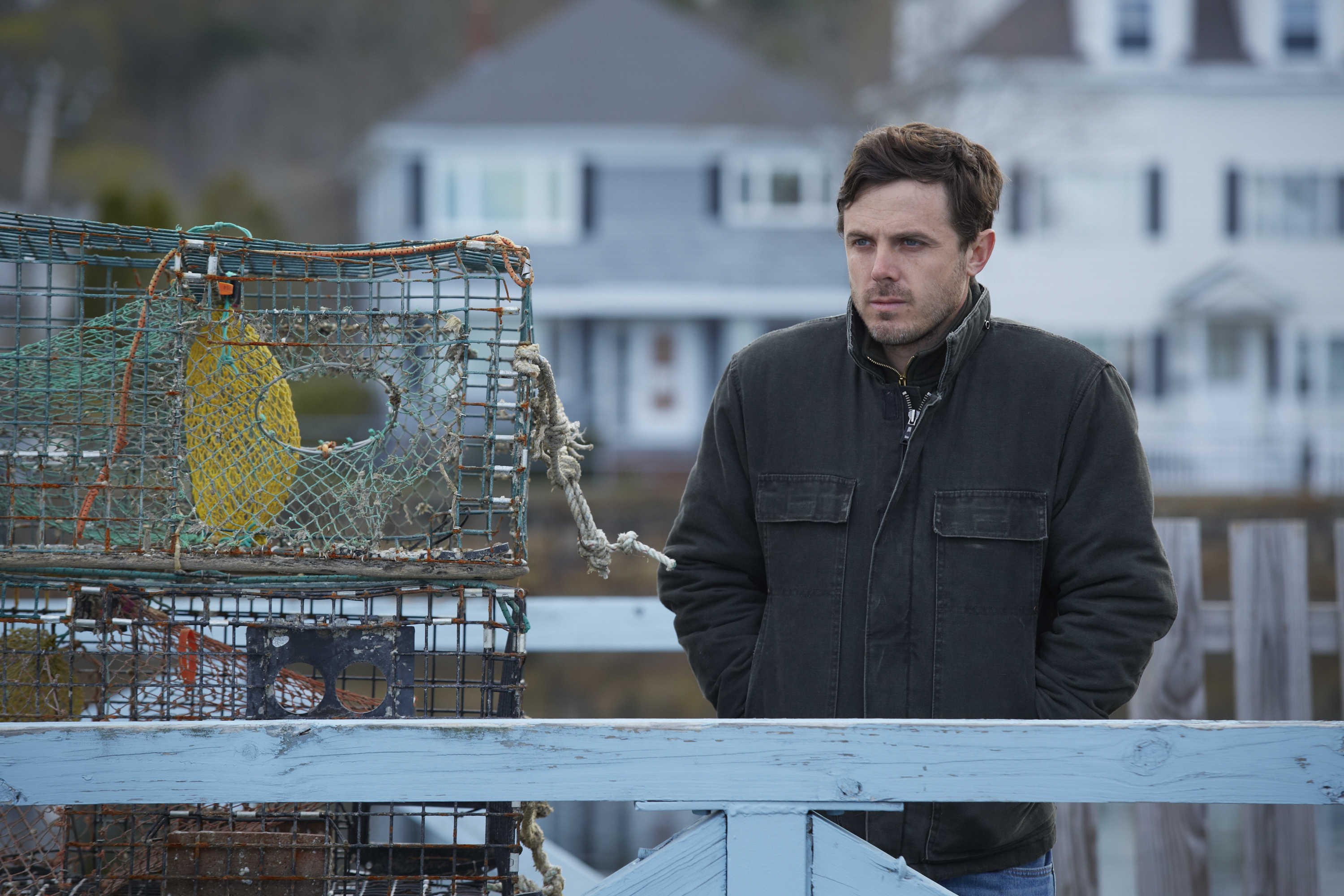 Manchester By the Sea A different kind of blubbering is in store for those opting to see Kenneth Lonergan's crushingly sad, beautiful portrait of a man - Casey Affleck's Lee Chandler, a Quincy, Mass., janitor and handyman - trying his hardest to hang on in the aftermath of tragedy. With seamless flashbacks and a cast of actors (Kyle Chandler, Michelle Williams, C.J. Wilson) who don't feel like actors at all, the movie reaches deep into realms of grief, guilt, sorrow, and loss. Affleck's performance is wholly without artifice or mannerism or even a momentary tic of self-consciousness; he's extraordinary. And Lucas Hedges, who plays Lee's nephew, trying to deal with his own catastrophes, is full of teenage swagger and smart-alecky defiance. When the kid finally breaks down, it's earthshaking. So is the film.
Related: Casey Affleck's performance in 'Manchester by the Sea' has critics raving
The Nine Rest
A Bigger Splash Tilda Swinton, reteaming with her I Am Love director Luca Guadagnino, is a rock star in full retreat on a sunbaked Italian isle. Matthias Schoenaerts is the lover who dutifully tends to her every need, but then along comes Ralph Fiennes as the loud, narcissistic ex, bringing his Lolita-esque daughter (Fifty Shades of Grey's Dakota Johnson) along for the ride. Noirish business ensues. A sultry remake of the '60s French flick, La Piscine.
'A Bigger Splash': Luscious, sexy, trouble-in-paradise flick
Hell or High Water A neo-western in which two brothers (the surprisingly good Chris Pine, the unsurprisingly wild-eyed Ben Foster) rob a bunch of smalltown banks while a pair of Texas Rangers (Jeff Bridges, at the top of his game, Gil Birmingham as his stoic sidekick) go after them. Taylor Sheridan's script is full of Lone Star authenticity - underpinned with a jolting violence that isn't gratuitous, not one whit.
'Hell or High Water': Jeff Bridges' genius turn in contemporary western
The Lobster In the near future, single men and women are required to find a mate. If they don't, they get turned into animals - the animal of their choosing. Colin Farrell stars as a milquetoast widower who heads for the hotel where guests are encouraged to find their respective matches, or else, woof woof, meow, meow, neigh neigh. Yorgos Lanthimos' absurdist fable - shades of Beckett, Kafka, Monty Python - sent audiences to opposite sides of the room (and some to the ticket window, demanding their money back). You either love it or hate it. Rachel Weisz, John C. Reilly, and Lea Seydoux are among the players in on the game.
'The Lobster': A sad, strange, funny, brilliant allegory on love and loss
Loving The true story of Richard and Mildred Loving, rural Virginians forbidden by law to live in matrimony because he was white, she black. Their case went to the Supreme Court, where, in 1967, the antimiscegenation edicts of the Jim Crow South were finally struck down. The quiet genius of Jeff Nichols' film is in the way he puts the big legal drama to the side, focusing, instead, on the unbending love between the bricklayer husband and the homemaker wife. All they want is to be left alone, raise their kids. The Australian Joel Edgerton and the Ethiopian-Irish Ruth Negga (her beautifully expressive face like a silent screen star's) bring the Lovings to life with grace, dignity, and deep humanity.
Loving: A lyrical testament to true love & civil rights
Maggie's Plan Channeling Woody Allen and Preston Sturges, Rebecca Miller delivers a loopy, low-key screwballer about a woman (Greta Gerwig) trying to control every aspect of her life - foremost, her desire to be a mother without the entanglements of a relationship. That idea gets complicated when a married author and academic (Ethan Hawke) falls for her and vice versa, leaving his snooty Danish professor wife (a hilarious Julianne Moore) to fend for herself. Well, not really, because Gerwig's Maggie agrees to share responsibility for shuttling the separated couple's bratty private schoolers around. A deft comedy about romance, adultery, parenting, self-absorption, and self-sufficiency, about the conflicting urges for independence and partnership, and about "ficto-critical anthropology," whatever that is.
'Maggie's Plan': Greta Gerwig wonders, hilariously: Do wronged wives take returns?
Moonlight Barry Jenkins' lyrical triptych about a child of the Miami projects, his crack-addict mom, and the drug-dealer who mentors him. Each of the film's three sections features a different actor at a different stage of the character's life. Alex Hibbert is the boy; Ashton Sanders the bullied, sexually confused teen; Trevante Rhodes the adult, an ex-con. Jenkins, adapting a play by Tarell Alvin McCraney, avoids the Hollywood clichés of the urban black experience, finding poetry and power in the sun-bleached streets of Miami's Liberty City neighborhood.
Making 'Moonlight': Festival fave's director on shooting his tough, tender film
Paterson (opening in Philadelphia on Jan. 13) More poetry, this time from an NJ Transit bus driver - Adam Driver - who jots down simple, William Carlos Williams- and Frank O'Hara-influenced lines whenever the chance, and inspiration, arise. If you detect a shambling, deadpan, boho vibe, that's because indie auteur Jim Jarmusch is behind the wheel, whimsically riffing on twins and cupcakes, a bulldog, and black-and-white color patterns, and also, of course, on the soul-sustaining act of making something out of the thoughts in your head.
Sing Street Once man John Carney revisits his Dublin school days - and nights, playing in a fledgling band - in this sweet, funny reflection on the power of pop music to save miserable teens from their miserable existence. It helps if there's a beautiful girl, too - an older, wiser (like 19) aspiring model who agrees to star in the band's DIY, Duran Duran-esque music video. Ferdia Walsh-Peelo plays the Carney stand-in, a smart, sulky dreamer, and Lucy Boynton is the muse with the big hair and the big heart.
'Sing Street': '80s-flavored rock 'n roll love story
Sully Clint Eastwood directs and Tom Hanks stars - in one of his finest, least Hanks-ian performances - in the story of US Airways Captain Chesley "Sully" Sullenberger, who piloted a crippled jet from takeoff at LaGuardia to splashdown on the wintry waters between Weehawken, N.J., and midtown Manhattan. Passengers and crew all accounted for, but the "Miracle on the Hudson" takes a turn into bureaucratic finger-pointing, intimations of pilot error. Criticism of the film's handling of the latter from National Transportation Safety Board officials notwithstanding, Sully offers a stirring salute to age, experience, and uncanny professionalism. And yes, heroism, too.
'Sully': Tom Hanks sticks the landing in Clint Eastwood's great 'Miracle on the Hudson' pic
Steven Rea's 10 (11) Best
Tied for first:
La La Land
Manchester By the Sea
The rest, in alphabetical order:
A Bigger Splash
Hell or High Water
The Lobster
Loving
Maggie's Plan
Moonlight
Paterson
Sing Street
Sully
Steven Rea's Five Worst
Gods of Egypt
Independence Day: Resurgence
Knight of Cups
Mother's Day
Rogue One: A Star Wars Story