Hey, Pa.: You know you can vote for judges today, right?
Tuesday, November 7, 2017
You're probably not going to vote Tuesday for Pennsylvania Supreme Court justice. You might not even vote at all.
That's what the history says, anyway — off-year elections tend not to draw much attention, and a relative handful of voters end up selecting the men and women who sit on the highest court in the state, which ultimately could decide the fate of issues such as redistricting and Philadelphia's soda tax.
"This is a two-L election: low-interest, low-turnout," said G. Terry Madonna, the public affairs professor at Franklin and Marshall College who heads its Center for Politics and Public Affairs.
And the numbers say that judicial races generally are two-L affairs in Pennsylvania, one of just eight states where Supreme Court justices are chosen through partisan election.
Take 2009: The last time voters could – as they can Tuesday – choose one justice, less than 10 percent of the voting-age population cast ballots for the winner, Joan Orie Melvin.
Most Pennsylvanians Don't Pick Their Justices
Turnout for elections for open state Supreme Court seats is typically far lower than for other statewide races. In 2009, the last year in which only one Supreme Court vacancy was on the ballot*, fewer than one in 10 voting-age Pennsylvanians cast a ballot for the winning candidate, Joan Orie Melvin.
There were 9,767,535 voting-age Pennsylvanians in 2009.
Replay animation
*In 2015, when there were three open Supreme Court seats on the ballot, the votes for the top candidate, Kevin M. Dougherty, equalled 13.5 percent of registered voters and 10.8 percent of the voting-age population.
SOURCES: Pa. Department of State; U.S. Census Bureau
Voter Turnout Dips in Judicial Elections
2008
Barack Obama
President
Votes received as a pct. of voting-age population:
33.8%
2009
Joan Orie Melvin
Pa. Supreme Court Justice
Votes received as a pct. of voting-age population:
9.5%
2010
Tom Corbett
Governor
Votes received as a pct. of voting-age population:
21.9%
"You're having breakfast before you go to work or the kids go to school, and nobody goes, 'Hey, who are you voting for Superior Court?'" Madonna said.
They're too far removed, he said, from the day-to-day workings of the court.
And that's a problem, given the number of judges being chosen Tuesday. All registered voters in Pennsylvania can vote for candidates to fill one Supreme Court, four Superior Court, and two Commonwealth Court seats.
In Philadelphia, voters also can fill nine seats on the Court of Common Pleas and two seats on Municipal Court. There are dozens of more races across the state. And then there are the unopposed judges, already on the bench, who are subject to simple yes/no retention votes.
Many voters simply don't understand what they're voting for, said David Thornburgh, head of the good government group Committee of Seventy. "Unless people have some personal encounter with a judicial system," he said, "they don't really understand the court, the structure of the courts and what judges do, and what kinds of cases they weigh in on, and so it's all a bit of a mystery."
So, many voters end up doing nothing; others show up and vote by party; and others, well, who knows?
"We end up voting based on ballot position, which part of the state they're from, they share the same first name as my cousin. I mean, this is not what Thomas Jefferson had in mind," Thornburgh said.
Committee of Seventy is among the groups that have long called for judges to be chosen in a merit-based system instead, meaning they are appointed by political leaders. It's not perfect, they admit, but it's better than the current system.
Still, this is the system in Pennsylvania, and it does have some positives, said Joseph McLaughlin, the director of the Institute for Public Affairs at Temple University: "Judges who have to go out and ask people for votes, it's a humanizing process. It gives them a kind of empathy for the people whose fortunes they may be able to affect if they are elected."
Politics are involved in a merit-based system, too, he noted, "but the politics of elected judges is the politics of big law firms and influential folks at the top of the ladder."
In Tuesday's election, Sallie Updyke Mundy, a Republican who is on the Supreme Court after being appointed in June 2016 on an interim basis, is running to keep her seat against Dwayne Woodruff, a Democrat who is an Allegheny County Court judge.
Neither candidate would drastically shift the court's composition — it'll mean the difference between a 5-2 split in favor of Democrats or a 6-1 split — but the election is still important, Thornburgh said.
For one, the Supreme Court is the ultimate authority on state law, which means it can decide lawsuits in major issues such as gerrymandering, which the Committee of Seventy has been actively watching. (In a current state lawsuit over the congressional map, plaintiffs have asked the Supreme Court to take over the case.)
On gerrymandering, the Supreme Court also has another powerful role: It will likely pick the fifth, tiebreaker member of the commission that draws state legislative maps.
The top Democrats and Republicans in the General Assembly — the House and Senate majority and minority leaders — are constitutionally assigned to the Legislative Reapportionment Commission. If they can't agree on a fifth member, which tends to happen, it will be chosen by the Supreme Court. And the court generally picks based on its partisan composition, Thornburgh said.
"So if you're incensed by the process taking place" with regard to gerrymandering, Thornburgh said, "then you probably would want a say on who sits on the court. … This is the one chance you get."
It's an opportunity most will choose to miss, experts predict. "If we get to 25 percent of registered voters turning out statewide, break out the champagne," Madonna said.
Turnout has been so low that each of the six current elected Supreme Court justices received votes from fewer than one in five registered voters.
Fewer Than 1 in 5 Registered Voters in Pa. Voted For Their Justices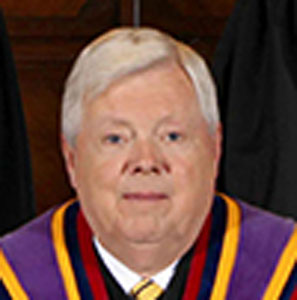 Thomas G. Saylor
1997
Votes as pct. of registered voters:
18.2%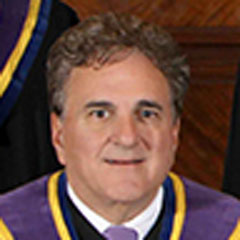 Max Baer
2003
Votes as pct. of registered voters:
16.7%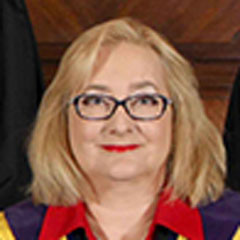 Debra McCloskey Todd
2007
Votes as pct. of registered voters:
13.4%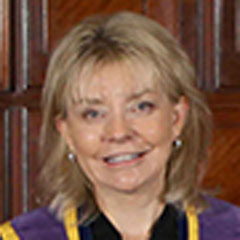 Christine Donohue
2015
Votes as pct. of registered voters:
13.2%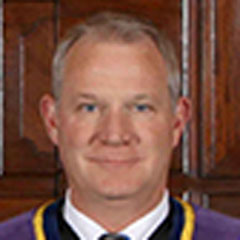 Kevin M. Dougherty
2015
Votes as pct. of registered voters:
13.5%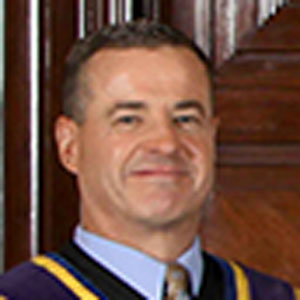 David N. Wecht
2015
Votes as pct. of registered voters:
13.4%
"The fewer the people who participate, the more your vote will count," Thornburgh said Monday. "Your vote will count more tomorrow than it did last fall."