Hillary Clinton took the Democratic National Convention stage in a crisp, white and well-fitted pantsuit. Her perfect Florence Henderson hair was freshly cut, frosted, styled and feathered.
She seemed happy. She sounded excited. She appeared hopeful. And that was all reflected in her clothes.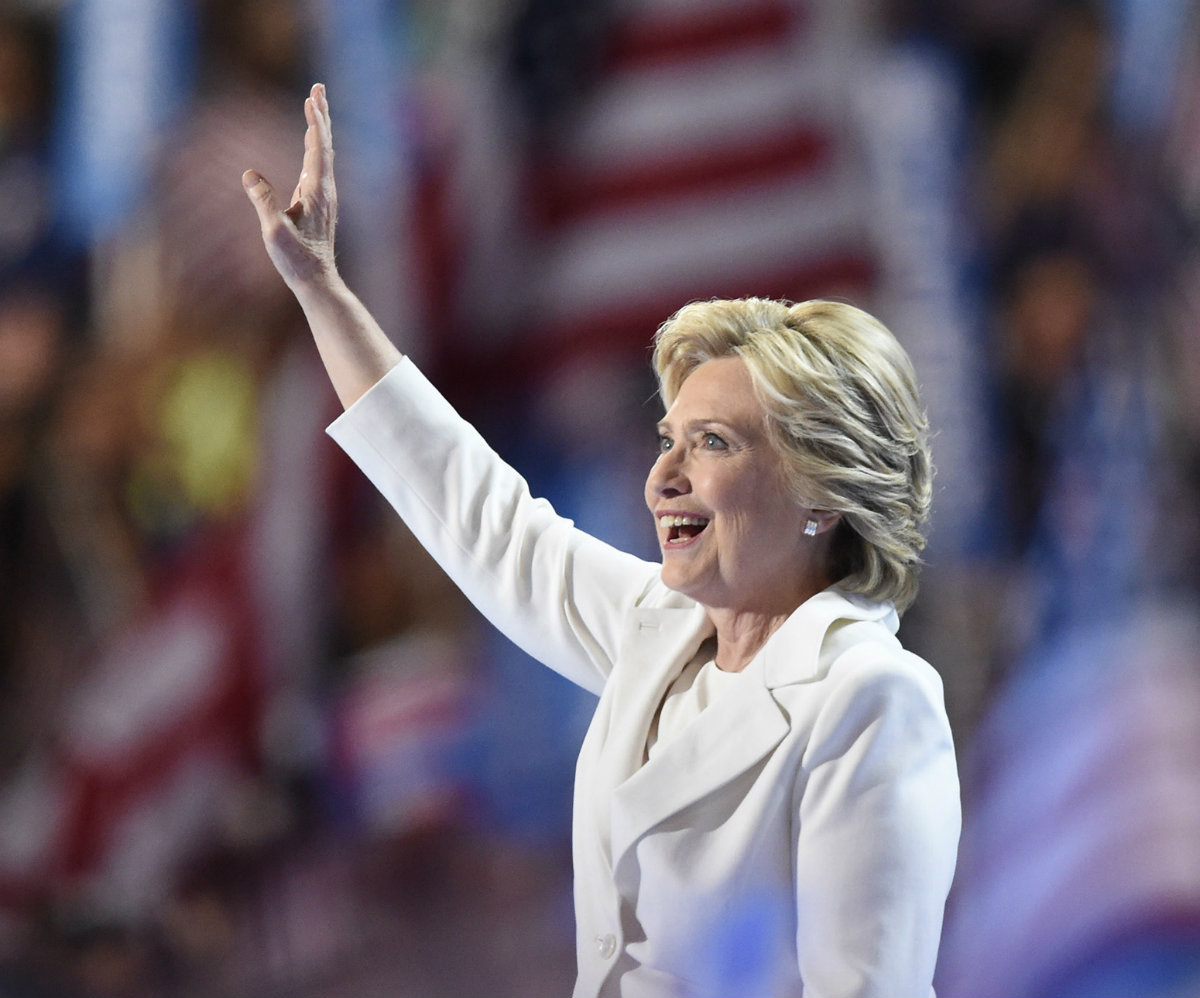 And most importantly, Hillary Rodham Clinton, the first woman nominated to vie for the position of America's commander in chief by a major political party, looked presidential.
Clinton was introduced by her daughter, Chelsea, who cut a sleek figure – despite the fact she gave birth less than six weeks ago – in a perfect-for-the-occasion bright red sheath. In this case, red was likely the color of love for her mom rather than a reference to the Republican party. Her cheeks were blushed. That was the makeup trend of the DNC.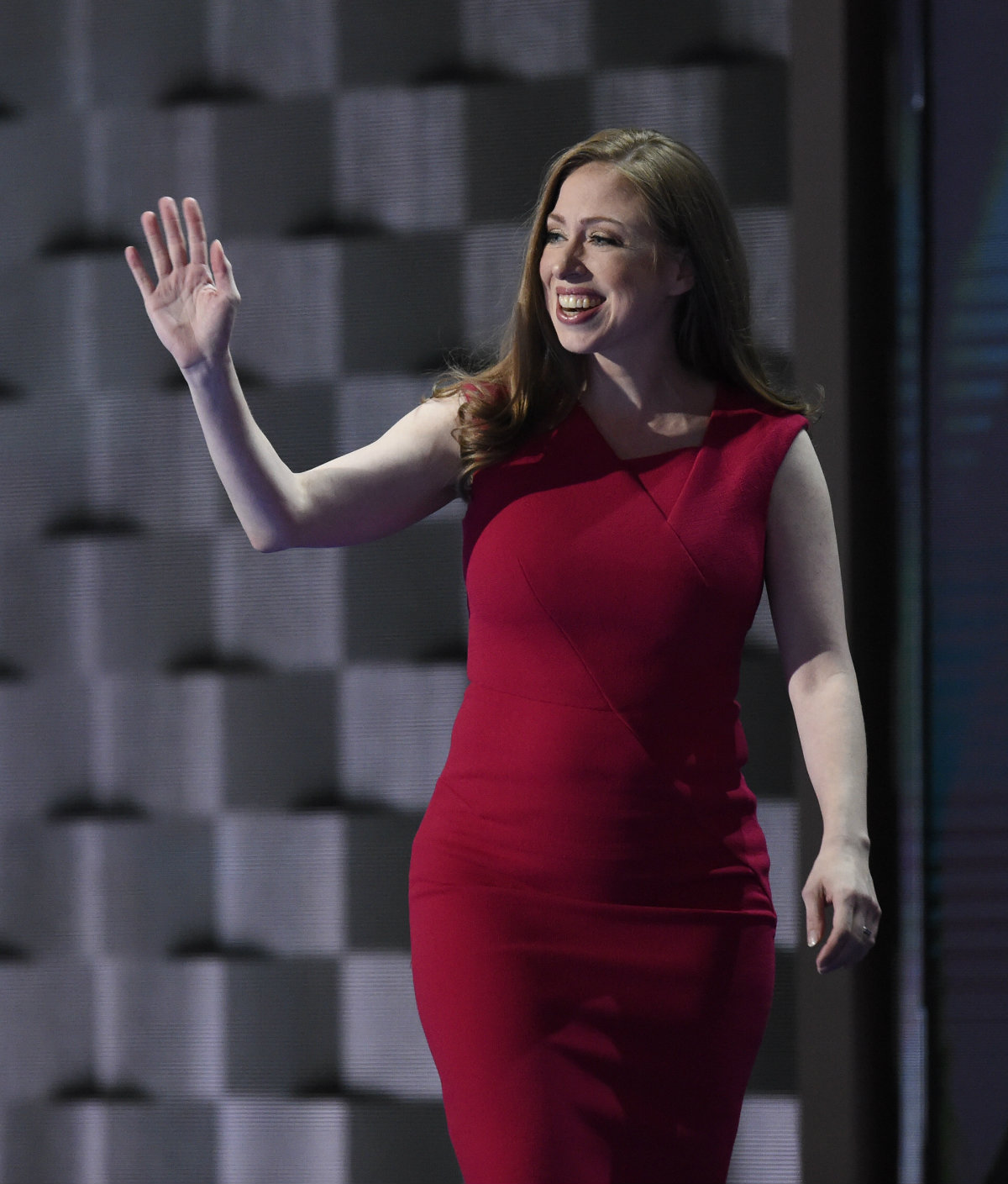 Clinton capped off the DNC with a sartorial symbol of the hope in America that Democrats tried to convey to voters all week.  Clinton's message was upbeat. It was not one of sadness and fear.  She took the podium confidently.  
Clinton loves monochromatic looks. She's worn nearly every color of the rainbow. On Wednesday night she stunned in cobalt blue two-piece number. But it's rare we see her in all white. White is hue that's both soft and strong. But it was appropriate: Her acceptance speech was a coming out of sorts. Clinton's white pantusit is telling us she has arrived. This is surreal. A dream come true.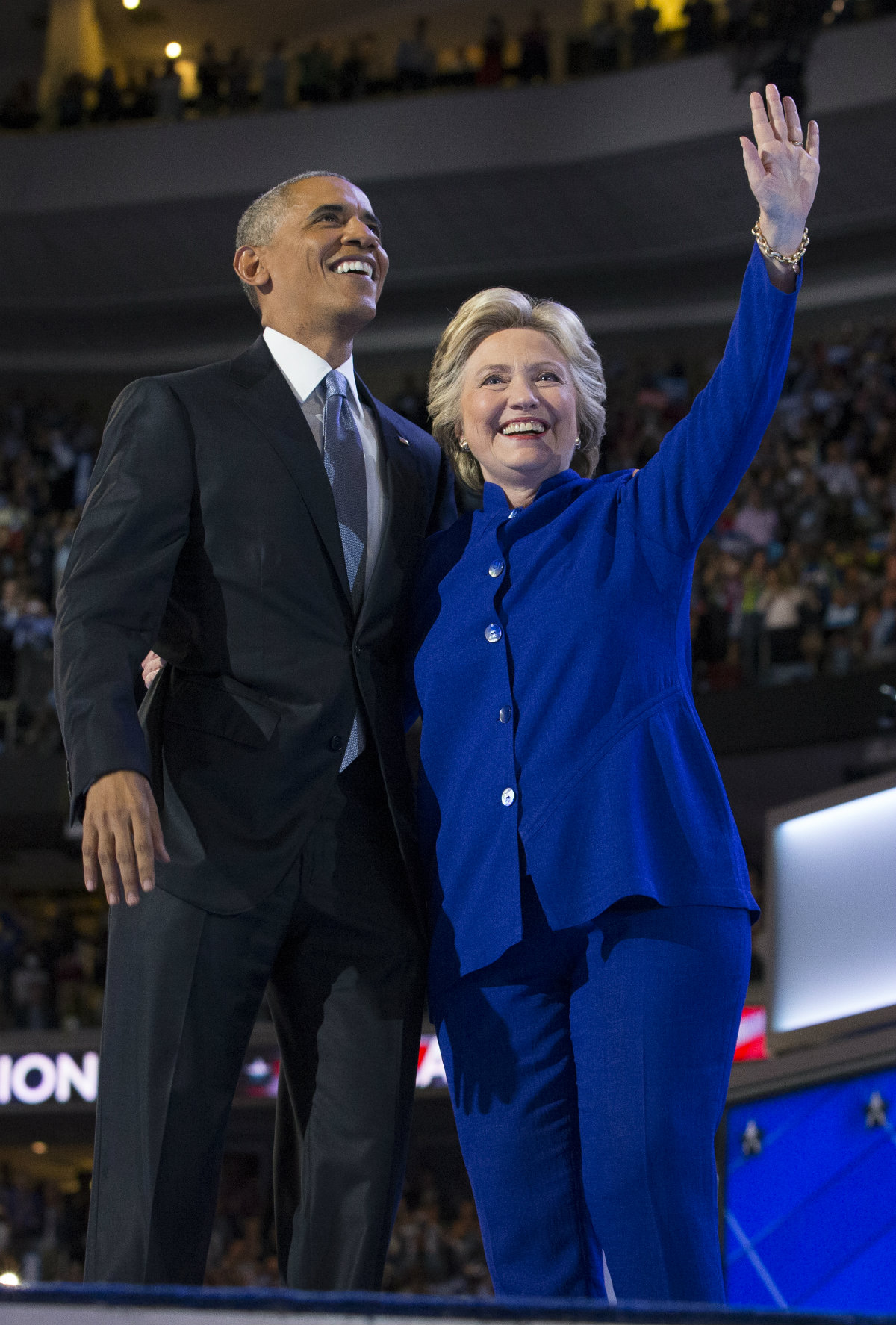 Since fashion has become so important in politics, it's become standard, if not expected, for women who take the politcal stage to release the name of their designer to the fashion press. But Clinton is setting precedent for herself as the first female nominee of the Democratic Party buy not releasing the name of the designer. I could guess that it's her go to designer Nina McLemore. But it could also be Armani or Oscar de la Renta. But perhaps she's saying that people should focus on her message, not her clothes. After all, she's no longer the first lady, she's vying to be president. 
Most importantly Clinton's white suit  told America loud and clear that she joyfully accepted the opportunity to run for presidentof the United States of America.
Want to know what's going on in Philly? Find out about upcoming concerts, shows, and other events with our weekly newsletter.