Erica Adkinson, McMichael Elementary.
Adkinson, a graduate of the Philadelphia School District and Temple University, has been a teacher for 22 years. She has spent the last two decades at McMichael.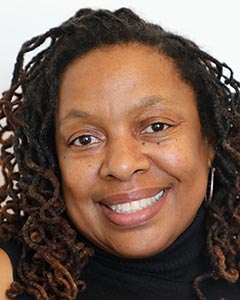 Nichole Akinwande, Philadelphia High School for Girls.
A teacher for the past 33 years, Akinwande serves in many roles at Girls High, including athletic director and physical education department chair. She has always been committed to both her own perpetual personal growth and the development of the school's faculty and students.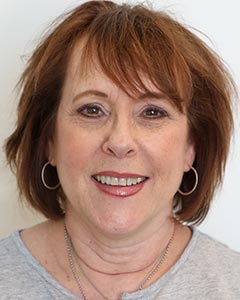 Evelyn Albert, Fox Chase Elementary.
Albert has a passion for teaching and learning. She works tirelessly to make her lessons fun and engaging for all students. She loves teaching literacy and incorporates it in all subject areas, and her enthusiasm for young people is evident in the hands-on activities and projects she designs for them.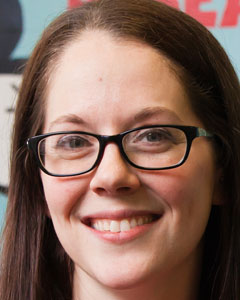 Lauren Ashby, Frankford High School.
Ashby, working in her 10th year at Frankford, is dedicated to fostering personal connections with her students in order to help them succeed. She builds community and nurtures a love of science through engaging lessons and student accountability within biology classes. She also serves as Frankford's science department chair and as a mentor for new teachers.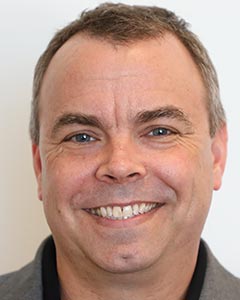 Dave Beck, Kensington Health Sciences High School.
Beck, a lifelong Philadelphia resident, has taught in the city for 22 years. He has been student government sponsor, coached varsity sports, and helped shepherd young people through the Aspen Challenge, a national contest that encourages young people to tackle some of humanity's most pressing problems.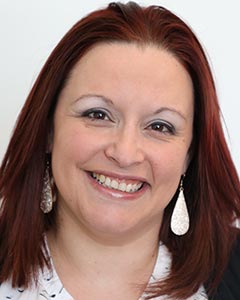 Christina Blankenship, Girard Academy Music Program.
Blankenship, who studied choral conducting with American conductor and composer Z.R. Stroope, is a music teacher but also GAMP's music department chair, choral director, musical theater co-director, stage manager, senior class sponsor, National Honor Society committee member, class ring sponsor, leadership team member and school advisory council member.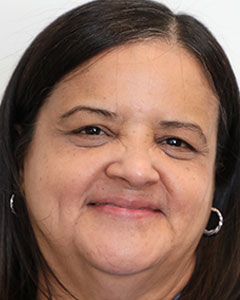 Stephanie Burgos, H.A. Brown Elementary.
Before Burgos was a teacher at Brown, she was a parent and classroom assistant at the school. She "is one of those teachers you come across once in a great while," a nominator said: loved by students, families, and colleagues.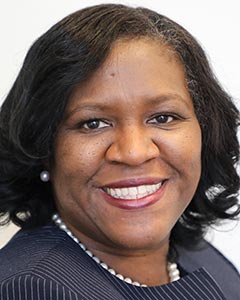 Sandra Casimir, Martin Luther King High School.
Casimir, a school counselor, supports students with their personal, academic and college choices. She also taught elementary school for 10 years before earning a degree in counseling psychology.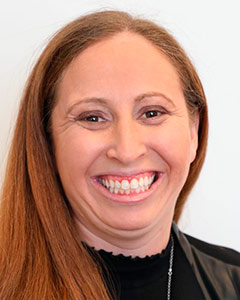 Dana Cohen, Greenberg Elementary.
Cohen is an energetic, enthusiastic and highly motivated teacher who goes above and beyond to serve the Greenberg community. She strives to challenge her students academically, but also helps them to grow as productive contributors to their school. She coaches school sports teams and runs an after-school musical theater program.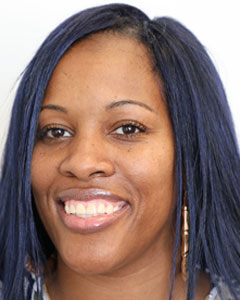 Alicia Conquest, High School of the Future.
Conquest, an 18-year veteran, goes above and beyond for all of her students. "She's feisty, funny and generous," a nominator said. "There's no other human like her."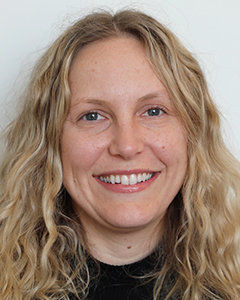 Ashley Cook, Swenson High School.
Cook, who began her career in New England, has worked as an English and a special education teacher. She considers her relationship with students as important as the content she teaches, and strives to prepare her students for the world they will enter as adults. She designs rigorous course content that is tailored to the needs of her students, emphasizing both critical thinking and creativity.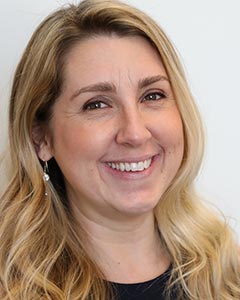 Lindsay Coyne, Lea Elementary.
Coyne, who has taught at Lea for nine years, is described as "an amazing and caring elementary school teacher with an extraordinary amount of knowledge and expertise in reading, writing, social studies, math and science."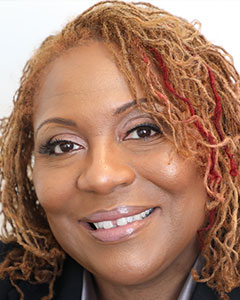 Paula Crawford, The U School.
Crawford, a National Certified Counselor, has served in the Philadelphia School District since 2002. Before coming to the U School, Crawford worked at Martin Luther King High School.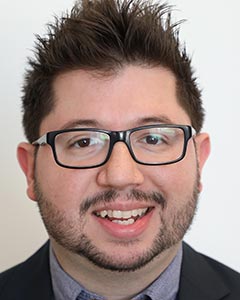 Eric Cruz, Kensington High School.
Cruz began working as a technology teacher in Philadelphia in 2011. He has taught computer science, graphic design, robotics, and engineering. He created the Kensington Engineering Tigers club, where students solve design challenges for various competitions.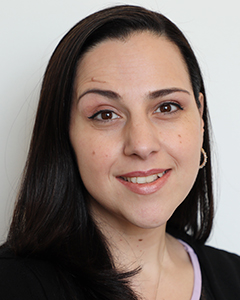 Assunta Curto-Kushnir, Northeast High School.
For the past 11 years, Curto-Kushnir has been a passionate advocate of Italian language and culture at Northeast. She uses engaging lessons to help students gain fluency, and her rigorous classroom and obvious love for Italian and children make for a rewarding experience for her students.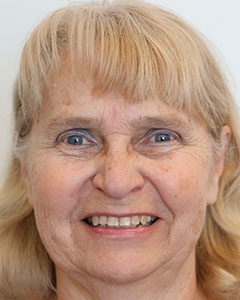 Concetta D'Alessandro, Andrew Jackson Elementary.
D'Alessandro, who has 44 years experience as an educator, works as a teacher leader, roster chair, testing coordinator, and data specialist at Jackson, where she teaches algebra to eighth graders. She has won numerous awards, including the Archdiocese of Philadelphia's Most Distinguished Catholic Educator prize during her time as a teacher at Epiphany of Our Lord School.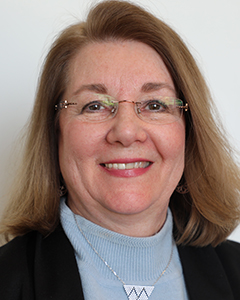 Janice Dawson, Feltonville Intermediate School.
Dawson is Feltonville's math teacher leader, assessment coordinator, small group guided reading instructor, and roster chair. Her work is indispensable to the school community. She worked for 15 years in the banking industry before joining the school district.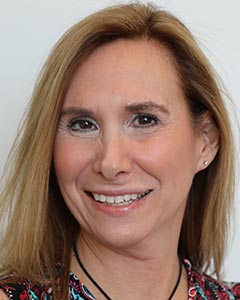 Robyn Desher, Comly Elementary.
A 33-year veteran teacher, Desher has spent the last decade at Comly, where she has served as both teacher and coach. She believes students' spirits must be lifted and their gifts cultivated in order for them to succeed.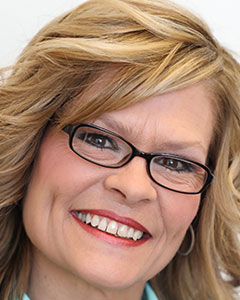 Donna Dodd, Houston Elementary.
Dodd exemplifies what it means to be a dedicated teacher. She has a particular gift for helping her autistic support students to achieve academic and social milestones that empower them to be active members of the community.
Orissa El-Adams, W.D. Kelley Elementary.
She began her career 29 years ago as a secretary and worked tirelessly to become a teacher, leader, and dean of climate and culture. El-Adams is dedicated, passionate, caring and funny, a strong advocate for her students who holds them to high standards academically and personally.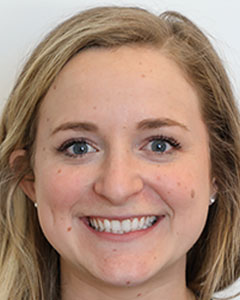 Karen Epps, SLA @ Beeber.
Epps began teaching mathematics at SLA @ Beeber in 2014, helping to develop the department's curriculum and teaching philosophy. She loves her school community and thinks she works with the best staff and students. She is a running leader for the school's Students Run Philly Style team, a senior adviser, and the sponsor of the yearbook committee.
Cathy Fox, Franklin Learning Center.
 A native Philadelphian, Fox began teaching at FLC in 2000. She quickly found a great fit there and has made an enormous impact on the school's math department and its students.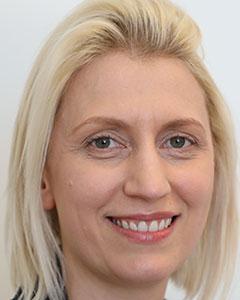 Emilie Frechie, Philadelphia High School for Creative and Performing Arts.
A dynamic educator who has prepared countless graduating seniors for the rigors of college and beyond, Frechie inspires her students, her student teachers and her colleagues to be their best selves in the classroom and in life. She works with both students and their families to mediate circumstances that impede student success, ensuring academic and personal growth.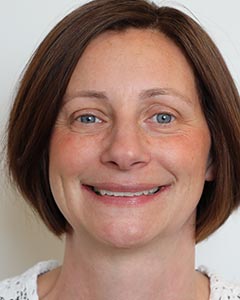 Jennifer Gallagher, Widener Memorial School.
Gallagher loves working with students with special needs, helping them to reach their fullest potential. A day in her classroom is an uplifting experience.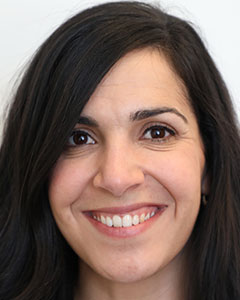 Amal Giknis, Science Leadership Academy.
Giknis considers it a privilege to wear many hats in her roles at Science Leadership Academy: as an English teacher, adviser, mentor, cross country coach, and co-chair of Edu-Con, the school's nationally recognized annual convention. She creates meaningful experiences and models for young people that inquiry is fuel and learning never ends, both inside and outside of the classroom.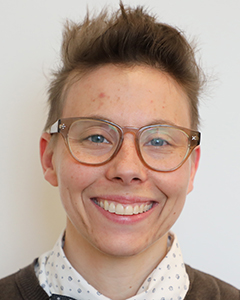 Shannon Hogan, Carver High School of Engineering and Science.
Hogan, a math educator at Carver since 2004, teaches advanced placement calculus, coordinates a citywide calculus competition, coaches the Quiz Bowl and junior varsity volleyball teams, and acts as a class coordinator. She runs several annual school-wide events such as the ski trip and dodgeball tournament.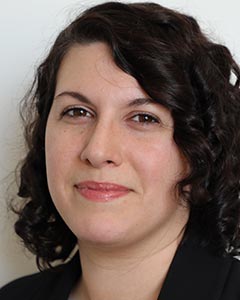 Anna Kates, Arts Academy at Benjamin Rush.
Kates began her teaching career a decade ago at University of the Arts, and has spent the past four years as a sophomore English teacher at the Arts Academy at Benjamin Rush. A product of and lifelong supporter of the public school system, she is thrilled to spend every day working with the creative and engaged students of Philadelphia.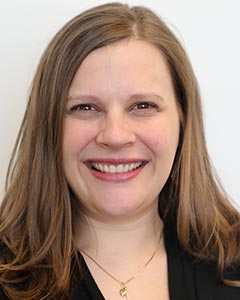 Darlene Kelsey, Olney Elementary.
Kelsey, who holds degrees in voice and oboe performance from the Peabody Institute of the Johns Hopkins University, discovered her love of teaching by singing in outreach programs with the Florentine Opera Company and Opera for the Young. She has been a district educator for seven years.
Marjorie Kloss, Dobbins High School.
Kloss, a former chef, does not take her responsibilities lightly. She studies and practices her craft to keep sharp. "All children have dreams and expectations, and it is my duty to give them the guidance, opportunity and knowledge needed to fulfill them," Kloss wrote.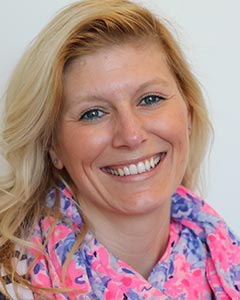 Heather LaPera, Randolph High School.
LaPera combines her lifelong love of the arts with a strong literacy component to ensure her students experience, create and relate art to academic and personal endeavors. A graduate of Millersville University, LaPera has been teaching in the school district for seven years.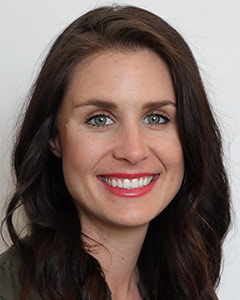 Chloe Leech, Constitution High School.
Leech is a firm believer that teachers must capture students' hearts before they capture their minds. She's a passionate math teacher and one of her students says that "when you enter her classroom, it is full of happiness and good energy. She keeps me motivated and makes me want to succeed."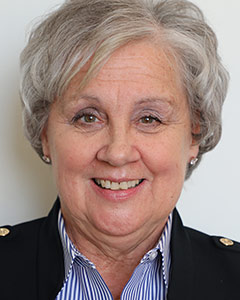 Rosemary Leslie, Childs Elementary.
Leslie has taught sixth grade, nursery school, and, since 1990, kindergarten. She has also led teacher-training for the Philadelphia School District in early literacy for almost two decades.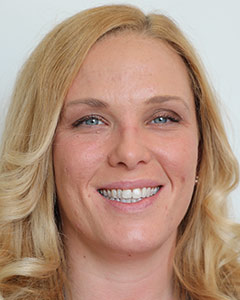 Heather Lincoln, Nebinger Elementary.
Lincoln, who has worked for the school system since 2004, has been on the Nebinger faculty since 2013, teaching fourth- and fifth- grade math and science. She is also a math lead teacher, fundraising expert, new teacher coach, and math teacher-training leader on the district level.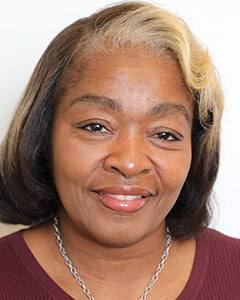 Carol Marion, Hartranft Elementary.
Marion graduated from Drexel University with an accounting degree, but quickly realized she wanted to be a teacher. She has 21 years experience as an educator.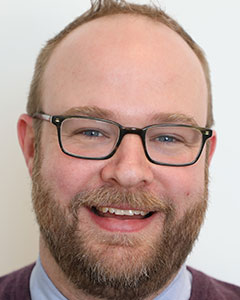 Peter Matranga, Lankenau High School.
Matranga, a social studies teacher, believes that every student has the ability to learn and grow intellectually. His goal in the classroom is to be a conduit to convey his passion for the past.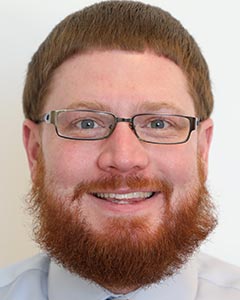 Kevin Maye, PLA South High School.
Maye's teaching career began with an English position at Philadelphia Learning Academy South. During his second year at PLA-South, Maye also taught Spanish at the Educational Options Program, which assists adults in acquiring their high school diplomas. Maye currently teaches English and Spanish at PLA-South.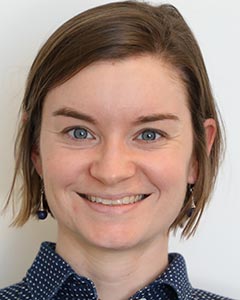 Meghan McCabe, Academy at Palumbo.
A Philadelphia School District teacher for 11 years, McCabe brings history to life in a dynamic classroom environment. She works hard to plan senior activities and fosters a safe learning environment for her freshman students.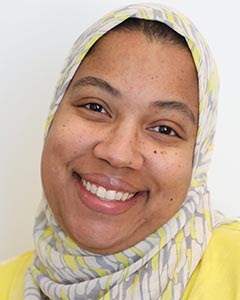 Marika Meekins, Penrose Elementary.
Meekins believes that "education is not the filling of a pail, but the lighting of a fire," as W.B. Yeats said. "I do my best to light that fire every day in my classroom, as do many fine teachers all over the city of Philadelphia."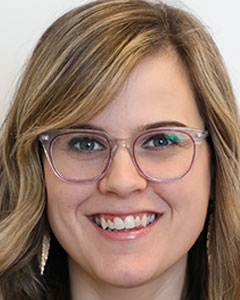 Theresa Murphy, The LINC.
As someone who regards the literary arts as her lifeline, Murphy strives to expose her students to the power and beauty of words. Murphy has engaged her students in independent reading and writing programs that allow her to know them on a personal level, design projects to meet them where they are and invite them to climb upward.
Susan Myers, Chester A. Arthur Elementary.
Throughout her 25-year career, Myers' commitment to teaching children is evident both in her work in the classroom and her continuous drive to improve her craft. Her intense love of science education has inspired the next generation of scientists and lifelong learners.
Keith Newman, Robeson High School.
Newman is Robeson's dean of students, roster chair, and a talented math teacher. Under his tutelage, young people achieved the highest percentage of students scoring proficient in the Keystone Exams in the school. Newman's efforts have also been key to the school achieving a 95 percent graduation rate and Robeson being named one of the most improved schools in the district in 2017.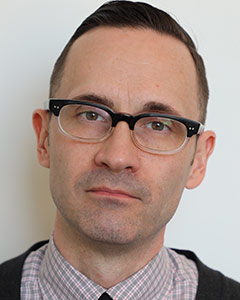 Drew Orlowski, McCall Elementary.
Orlowski has transformed the way hundreds of students view mathematics. He makes math class exciting and relevant; his instruction is rigorous, creative, and aims to engage children as lifelong mathematicians. He has pioneered an eighth grade algebra program and is the creator of the school's positive behavior support program, Ursa Major.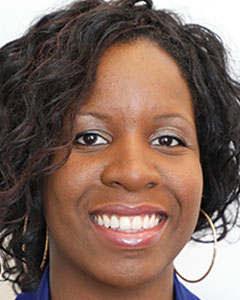 Jennifer O'Shaughnessy, Southwark Elementary.
O'Shaughnessy, a graduate of Temple University and Cabrini University, joined Southwark as a fifth-grade teacher in 2013 and has been a tremendous asset ever since. She has 15 years' experience as an educator.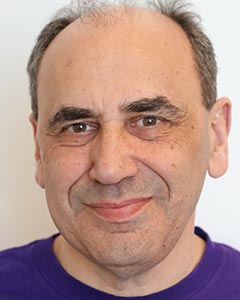 Boris Ovetsky, Central High School.
A teacher for 26 years, 15 of them at Central, Ovetsky cannot imagine life without teaching. At Central, he has taught math and science courses from algebra to advanced placement calculus and from astronomy to advanced placement physics. He is the sponsor of Central's physics team and its math team, which has  grown from six students to more than 50.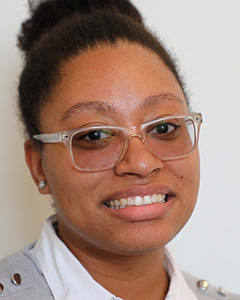 Alicia Owen, Edison High School.
Owen is a dedicated English teacher and the technology teacher leader at Edison. In her time at the school, she has demonstrated the ability to increase academic and instructional outcomes that have benefited the students, staff and entire Edison community.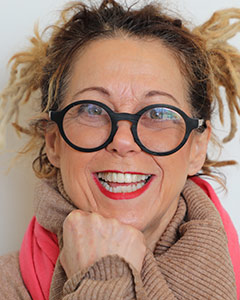 Maria Pandolfi, Philadelphia Juvenile Justice Center School.
Pandolfi, a native Philadelphian, was a student with learning disabilities. She is passionate that no student with special needs is held back or embarrassed to learn. Using innovative and unconventional methods, she has transformed the art room into an art studio. On any given day, Pandolfi provides an engaging atmosphere where children feel comfortable expressing their creative minds.
Roksana Potocki, Holme Elementary.
An exemplary art teacher, Potocki works diligently to enhance the lives of her students. She infuses her art lessons with literary references that help students make connections to their learning in other areas. She is a nine-year veteran of the district who brings art to life for her students.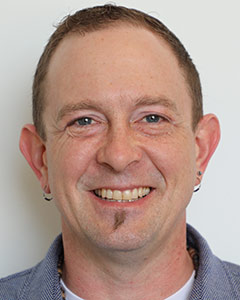 Christopher Powers, Powel Elementary.
Powers is a reflective practitioner who is dedicated to integrating curriculum, school projects, and student interests into everyday practice by connecting his classroom to the greater community. He has been teaching at Powel, his neighborhood school, for the past 12 years.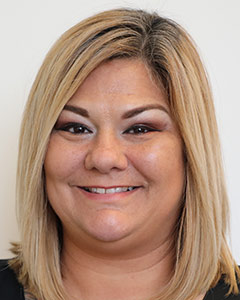 Angelica Ramirez, Julia deBurgos School.
Ramirez leads by example; she is a role model for students and teachers alike. She is a dedicated teacher with excellent management skills; she is always willing to go the extra mile for her students. She challenges her students to be all they can be.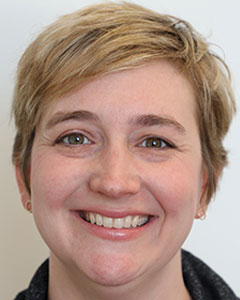 Kate Reber, Bodine High School.
Reber, a lifetime learner, is an expert in English and social studies, but immersed in many more subjects. For the past 11 years, Reber has seized opportunities to help students grow and develop in and out of the classroom, and students know that she cares a great deal for them.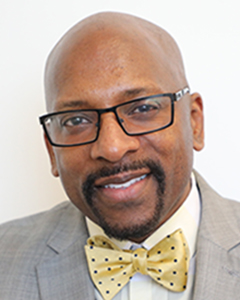 Zahmu Sankofa, AMY 5 at James Martin Middle School.
Sankofa integrates the values of love, respect, service and humanity into producing high-achieving, motivated and empowered students. Under his tutelage, students are inspired to become global citizens who honor diversity and want to contribute positively to the world.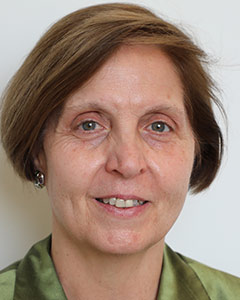 Anita Solis-Cohen, Julia R. Masterman School.
A Philadelphia teacher for the past 30 years, Solis-Cohen has worked at Masterman for 24 years. She finds new ways to present classic literature to eighth and ninth graders so that themes are relevant to contemporary society. Her mission is for students to appreciate the universality of the human condition, to make personal connections, and to consider resolutions to conflicts.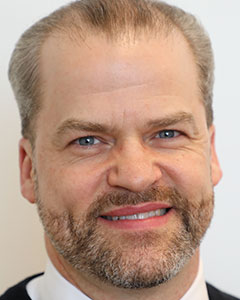 Ezechial Thurman, Hill-Freedman World Academy.
Thurman, a Philadelphia educator since 2000, teaches music technology, directs the high school choir, and is founder and producer of Hill-Freedman Records, a student-run recording studio and record label.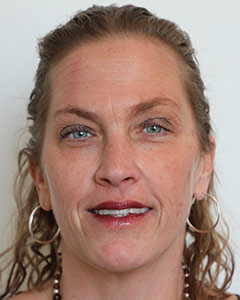 Kerri Todd, Penn Treaty School.
Todd is an exceptional teacher who prepares her students for life beyond the classroom. She is a freshman English teacher who eases students into high school and prepares them for the increased rigor and challenges in front of them. Her hard work and dedication to her students make her a truly special teacher.
Michael Turchi, Lincoln High School.
Turchi, Lincoln's physical education department chair, promotes an inspirational brand of instructional leadership. He is coordinator for Special Olympics athletic events where he coordinates bocce and soccer tournaments for students with special needs. In this same spirit, he has also initiated the "R-Word" campaign at Lincoln — "Spread the word to end the word."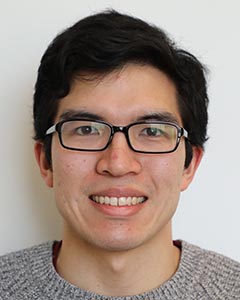 Alan Tso, Furness High School.
Tso is a tireless educator who can be found at school most evenings and weekends. In addition to sponsoring after-school clubs for science, gaming and art, he has been Furness' senior class sponsor since 2015. He is a versatile teacher who has taught advanced placement biology and classes for new English language learners.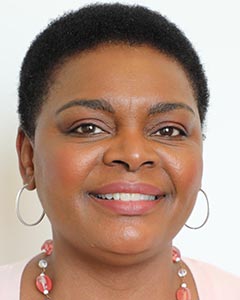 Shellene Welsh, Philadelphia Military Academy.
Welsh, a native Philadelphian and product of the school district, has worked for the Philadelphia Military academy for five years as a teacher leader and advanced placement English teacher, creative writing and public speaking instructor. Her belief is that every child deserves the utmost respect and best possible education experience.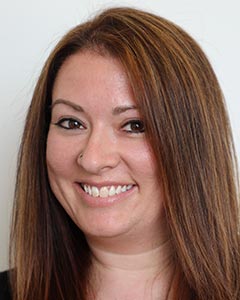 Natasha Williams, Conwell Middle School.
Williams has served Philadelphia students for 10 years. She has developed into a teacher leader for instruction, assessment and best practices. Her innovative and flexible style has enabled her students and colleagues to reach their full academic potential inside of the classroom and outside of it.
Rebecca Yacker, Roxborough High School.
Yacker, an English teacher at Roxborough for the past two years, has impacted the school through her high expectations and innovative teaching strategies. Yacker began her career in education through community-based initiatives in AmeriCorps in various high-needs Philadelphia neighborhood high schools. Her passion and dedication have revitalized Roxborough's school community.