The Princess Diarist

By Carrie Fisher
Blue Rider. 272 pp. $26
nolead ends nolead begins
Reviewed by
Meredith Woerner
nolead ends Blaster-wielding Princess Leia was just 19 when she began shooting Star Wars. Fans often forget that when actress Carrie Fisher was fighting her way out of Imperial prisons and ordering the dashing 33-year-old Harrison Ford to jump "into the garbage chute, flyboy!" she was still in her teens.
So imagine the public's surprise when Fisher cracked open the literally long-lost diaries from her time filming on the 1976 set of Star Wars to reveal a secret affair between the young starlet and her married costar Ford. How did a movie phenomenon this large and a writer this candid manage to keep such a secret for so many years?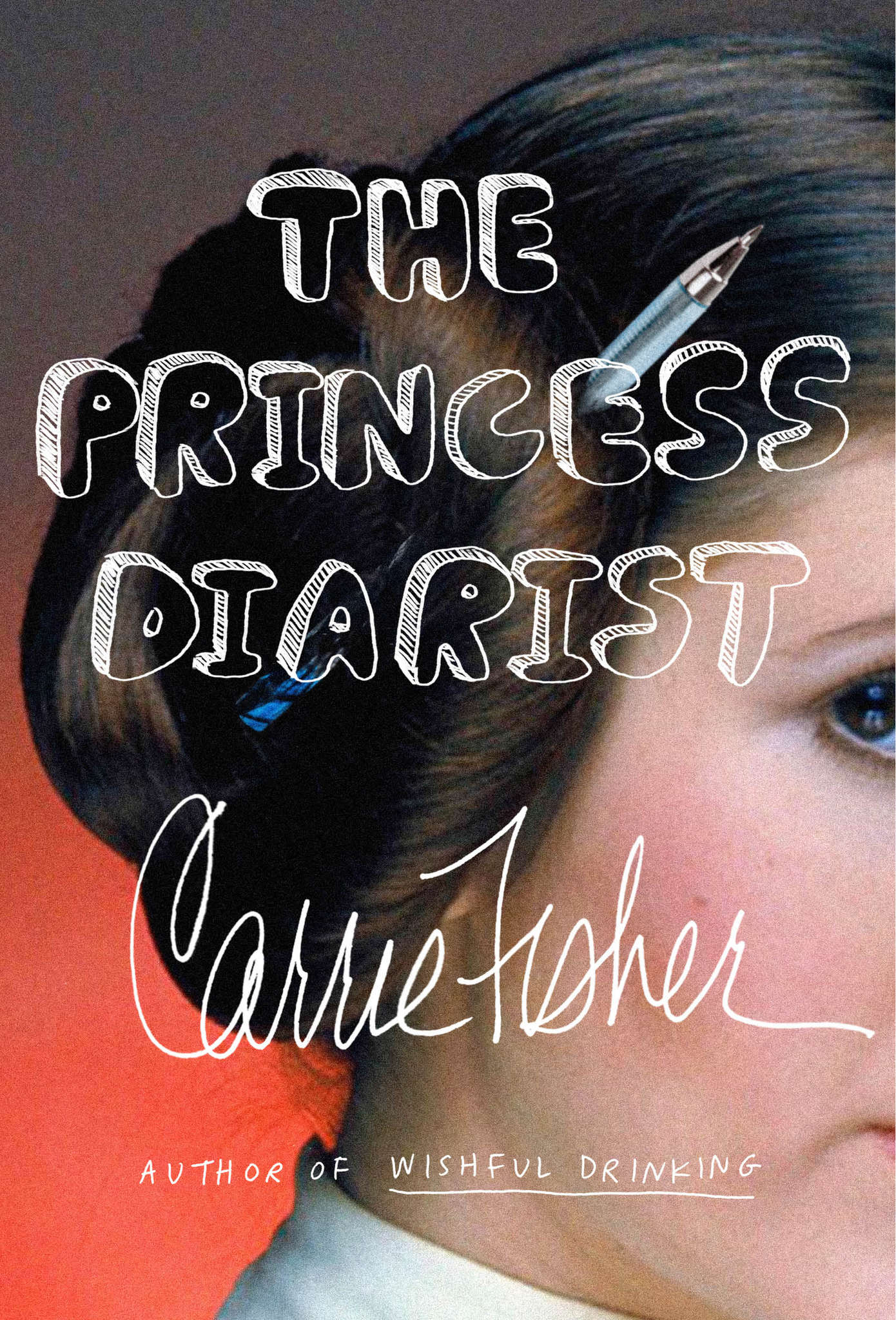 The Princess Diarist, Fisher's eighth book, is an unflinching, sometimes painful, sometimes hilarious look inside the mind of a 19-year-old actress in the throes of a Hollywood "locationship."
Fisher offers up her unfiltered thoughts, poems, and past missives - discovered while expanding her bedroom, "stored romantically beneath the floorboards" - for public consumption. Sandwiched between hilarious recollections from the early days of making Star Wars magic with the reserved George Lucas are the retyped passages straight from the actress' personal diaries. No one gets a pass, most of all Fisher, who spends countless pages torturing herself for falling in love with a space pirate.
Most of the book hinges on Fisher's inability to decipher what's going on inside the notoriously stoic Ford. These passages read like a repressed high schooler with an astounding amount of self-awareness because, quite frankly, that is exactly what they are. It's invasive, juicy, sad, nostalgic, and gripping all at once. It's as though you've knocked the lock off your cooler older sister's journal and discovered she has been sleeping with the hottest boy in school.
Thankfully, The Princess Diarist doesn't get dirty. There are plenty of heated moments and flowery phrases that gloss over their nights together, but this isn't that kind of book. What Fisher has penned is a bold and deeply personal story from the lens of one of the few women on the Star Wars set. Why did she wait so long to reveal the affair? "I suppose I'm writing this because it's 40 years later, and whoever we were then - superficially, at least - we no longer are now."
Fisher will always be Leia. That's her "very, very light cross to bear." But her personal stories are entirely her own, and they are much more raw and real than anything Lucas could have dreamed up.
This review originally appeared in the
Los Angeles Times.