Mummers fans, it's that time again: On Sunday morning, when most folks are sleeping off the night before, 10,000 men, women, and children will strut down Broad Street, thrilling fans of this 116-year-old tradition. A lot has changed since the parade's beginnings, so for veterans and newbies alike, we offer this quick guide to where to eat, where to stand, and what to do.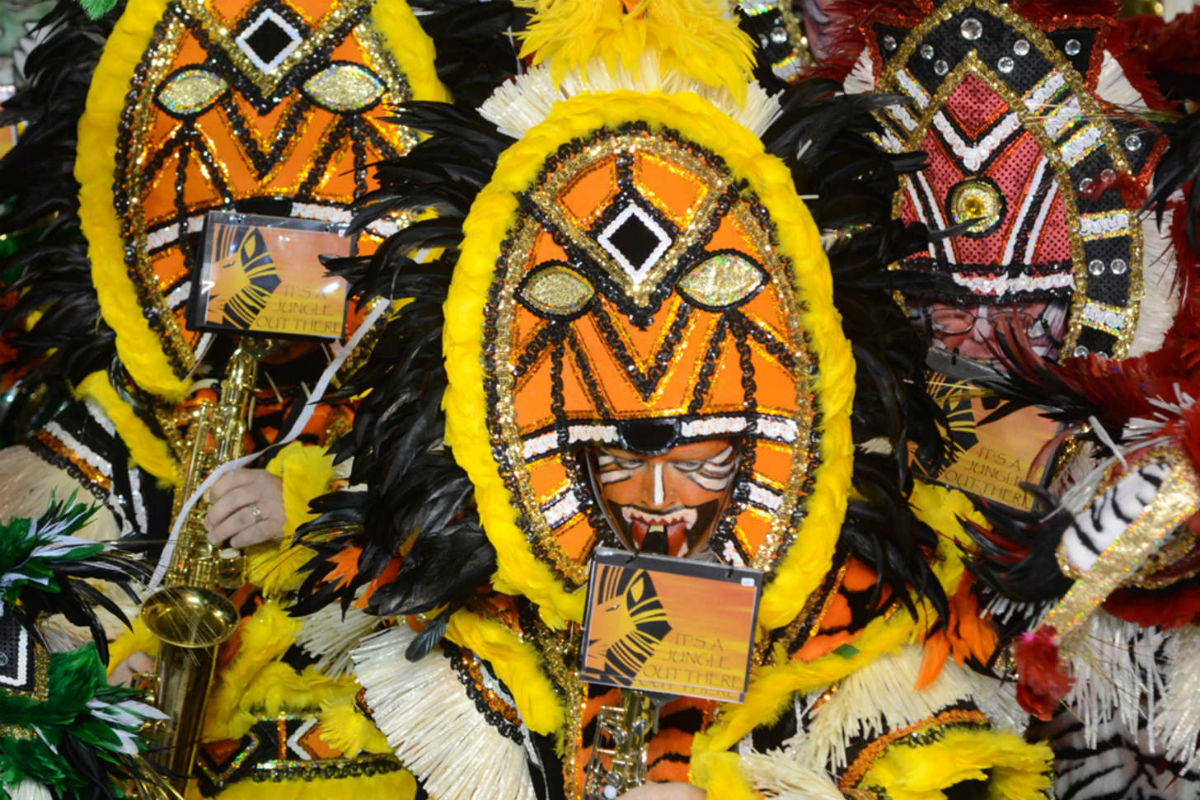 ICYMI: The route changed with the 2015 parade. The Mummers now walk south on Broad Street, starting at City Hall and ending at Washington Avenue. If past parades are any indication, spectators will be most concentrated at the three performance stops along the route. A general rule is that the crowds thin as the parade moves south. If you want to keep things family-friendly as well, this is your best bet, as there is a heavy concentration of revelers closest to City Hall.
Parc (227 S. 18th St.) is open for brunch at 10 a.m. and offers its rich, homemade hot chocolate. You can get a "Cochina Client" Bloody Mary — featuring habanero-infused tequila and bacon — at El Vez (121 S. 13th St.), when it opens at 11 a.m. Rex 1516 (1516 South St.) offers Southern-inspired food and drink, including the "Prescription Julep" featuring rye, cognac, and Angostura bitters.
Forecasters are now saying New Year's Day will have mild temps, but stand outside for long enough in January, and you're bound to get a tad chilly. Plus, you might make a last-minute decision to hit up Two Street, the unofficial Mummers after-party that runs down Second Street in South Philly, and temps are sure to drop as the sun goes down. If you dressed to impress instead of dressing to ward off frostbite, visit The North Face store (1515 Walnut St.), which opens at 11 a.m.
Wawa fans rejoiced when the chain opened its store at Broad and Walnut Streets (201 S. Broad St.) in September 2015, and it's the gift that keeps on giving, offering its usual warm-beverage options. Other chains that will be open along the route include Starbucks (341 S. Broad St.) and Dunkin' Donuts (809 S. Broad St.). North of the route, consider Capriccio at Cafe Cret (16th Street and Ben Franklin Parkway), which opens at 8 a.m. South of the route, try Benna's West, 1444 S. Broad St., which will be open from 8 a.m. to 4 p.m.
The city will have about 200 portable toilets scattered along the parade route. CAPA also has public restrooms.
Latimer Deli (255 S. 15th St.), which opens at 8 a.m., sells six-packs of beer, and Jet Wine Bar (1525 South St.) sells wine by the bottle to go starting at 11 a.m. Just remember: The city's laws against drinking in the street are still enforced, as are the laws against public drunkenness, public urination, and general jerkiness. So keep it classy, Philadelphia.