NOTE: This story has been corrected.
MUSIC AND technology have walked hand in hand since the dawning of records and radio in the early 1900s. In fact, one could argue that without the driving catalyst of musical entertainment, hardware makers from RCA to Sony to Apple would never have turned into the giants they are - or claim to be.
Nowadays, though, it seems that the entertainment and electronics industries are often at each other's throats. While the music download business is booming for Apple, with an 80 percent share of the action, it's still not making up for the rapid decline in CD music sales, down 27 percent this holiday season versus last.
File-sharing hasn't gone away - damn those computer users!
And the leading music labels seem to have a bit of a love/hate relationship with Apple, the tail wagging the dog with Apple's fixation on 99-cent tracks and mostly $9.99 albums.
But if the music industry wants to dig out of its rut, there are lots of strategies it should pursue in 2009, most embracing the new tech rather than fearing it. If I were running a music label, these are the tricks I'd try.
GIMME ALBUM NOTES: Online media support operations such as Gracenotes instantly identify an album and shoot over the cover art and song titles to your computer and digital music player. Why don't they also supply the other information in the booklet you get with a hard-copy disc?
I'll grant that casual listeners don't care who wrote the songs, played on the tracks or produced and engineered the sessions. But serious music fans, the ones who still buy CDs, crave this info.
We also like to study the song lyrics as we listen to the music - and we don't trust the unauthorized, bug-infested Web sites that illegally serve up lyrics "as best we could determine."
If labels really want to wean us purists off discs and onto digital downloads (music reviewers were really pushed in that direction this past year), the industry should automatically pack album-note info into the download stream instead of as an occasional, marked-up extra.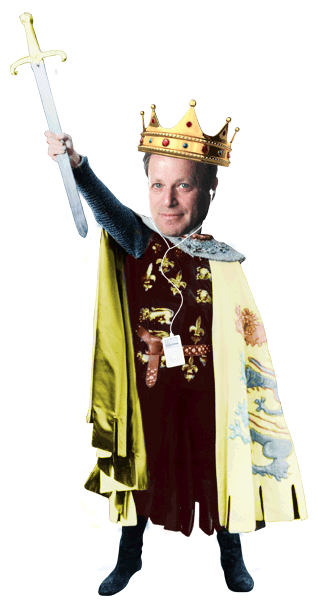 PLANT MORE SEEDS IN THE DVD AISLES: Walk into any entertainment emporium and
you'll see that buyers are much more plentiful in the DVD than the CD aisles. Clearly, most of us are into sight just as much as sound. That's why even diehard music retailers are shrinking the CD department to make room for more DVDs and Blu-ray video discs.
So, if you're a musical artist planning to put out a concert recording, make sure you capture it as well visually as you do sonically. And when it comes to marketing, put the product out as a video with a "bonus" audio CD.
Or borrow a page from the movie industry and offer the audio as a "digital download" accessible via a special code.
LURING BUYERS: Also speaking of music/video connections, it did my heart good to hear that the nation's leading concert promoter, Live Nation, will set up its new ticket selling business inside Blockbuster's 500 plus video rental/sales stores. When fans run in to pick up tickets to a show, maybe they'll also take a few minutes to check out and pickup up the act's  offerings on DVD and Blu-ray disc. This is synergy at its best, and a strategy others should emulate.
GIMME A BETTER MUSIC PLAYER: Sony invented the first true high-fidelity portable music player, the Walkman, which ruled in the cassette-tape and CD eras. Now Sony finally seems poised to challenge Apple's iPods in the digital download age.
As tipped by the stalkers at the Web site Sony Insider, a new digital audio/video Walkman coming early next year will feature a large, touch-sensitive screen, Wi-Fi, Internet capability and easy downloads from the Amazon.com music store, now the second most popular Web location (after iTunes) for paid-content acquisition.
Amazon.com is the more popular site with older listeners, in part because it offers variable pricing, with albums selling for as little 99 cents. Amazon.com already offers wireless downloads to the new Google-platform mobile phones. If the same ease of acquisition is possible in this new Walkman, Sony really has built a better mouse trap. And the music industry will have a more flexible partner in Amazon.com to peddle its wares.
SUPPORT STREAMING SERVICES: Music labels need to throw more weight behind all-you-can-eat subscription music services from Rhapsody, Napster and Microsoft by offering these operations exclusive content that raises consumer awareness.
For $15 a month - the cost of just one album - a subscriber gains legal, virus-free Internet access to a universe of music for near-instant play on computers, spiffy home players (from such brands as Logitech and Sonos) and for transfer to portable devices (including some mobile phones).
And wonder of wonders, music labels get paid for the plays and expand their artists' fan base. Fancy that.
BUY A TICKET, GET AN ALBUM: A handful of artists (most prominently Prince) have discovered a cool way to reward loyal fans and push their new CD releases up the charts by giving away an album with every concert ticket (or two) sold.
And yes, each distributed disc counts as a sale for chart-ranking purposes.
These days, labels and concert promoters are signing "360-degree" deals with talent that give the contract-holder rights over all aspects of the performer's career and profit sources (T-shirts, too). Such ticket/album value packs could and should be used more frequently, especially in these recessionary times, to reel in budget-conscious fans.
Oh, and in general, it's time to bring concert ticket prices down - way down. There was a time when tickets to the biggest bands in the land (sometimes even bunched together on a double- or triple-act bill) went for the same cost as an album. Back then, not much was spent on show frills. But if it ain't really about the music, what's the fuss?
3-D CINEMA SHOWS: For those musical artists who insist on serving up a colossal, multimedia stage extravaganza, there's still a way fans could check out the show economically: via a closed-circuit telecast to movie theaters. Imagine big-screen, high-definition visions, surround sound and maybe even 3-D, with spectators sporting the newer breed of clear, polarizing stereoscopic glasses.
In a recent chat with Jeffrey Katzenberg, the DreamWorks Animation CEO estimated that about 2,500 theaters across the U.S. will be equipped with digital/3-D projection technology by March when his "Monsters vs. Aliens" 3-D feature comes out. That number could easily double in 2010, if the economy improves.
Digital cinema already is in use - and profitable - for closed-circuit, high-def broadcasts of the Metropolitan Opera. 3-D video presentations of sporting events are now being tested.
If priced right - say, $15 a ticket - music superstars could play to millions of fans and gross tens of millions of dollars in a single night. Everybody's a winner.
STEP RIGHT UP: A few tech companies and retailers have dabbled in entertainment kiosks - a small, computer-screen-based station in a store where you can step up and order a full album, a selection of individual music tracks or a movie custom-burned for you onto a CD or DVD.
In theory, these kiosks should allow a store to reduce or eliminate physical inventory while still offering consumers a deep catalog of choices. Only problem, burning to a disc can take 10 minutes or more (yawn), and disc-based entertainment doesn't serve someone who likes to travel light.
But at next week's Consumer Electronics Show, in Las Vegas, kiosk outfitter MOD Systems and its partners Toshiba and NCR will showcase a new-generation purchase station that feeds music and video much more quickly to solid-state SD memory cards and players.
With the cost of such storage devices plummeting, preserving favorite albums and movies on cards becomes practical. And should you ever tire of the stuff, just write over it.
Music companies should jump all over this stuff.
LABEL-CENTRIC INTERNET RADIO STATIONS: Music labels have been making deals lately with such high-profile sites as MySpace, AOL and BET.com to stream previews of new releases from Beyonce, Guns 'n' Roses, Musiq Soulchild and others. But the labels would serve their own long-range interests better by establishing their Web-based, name-brand radio stations.
An Atlantic or Universal Music channel could lure you in with that red-hot release, then expose you to other artists on the roster.
SONG-TAGGING ON INTERNET TV SHOWS: Lots of people get their TV viewing done at Web sites like www.hulu.com. I'm thinking there's gotta be a way for these streams to carry information about the contemporary-music acts scoring the romance and drama, too.
Imagine that, while you're watching and listening on your computer, one click could tell you it's Fall Out Boy or Kate Voegele warbling a new hit and bringing you to tears. A few more clicks and you'd have the track as a download. Now, that's putting the "pulse" back into impulse buys. *
Send e-mail to takiffj@phillynews.com.
CORRECTION:
Live Nation will be selling its concert tickets through Blockbuster's 500+ locations nationwide, not through Best Buy stores as reported in Wednesday's "If I Ruled the (music) world" story.