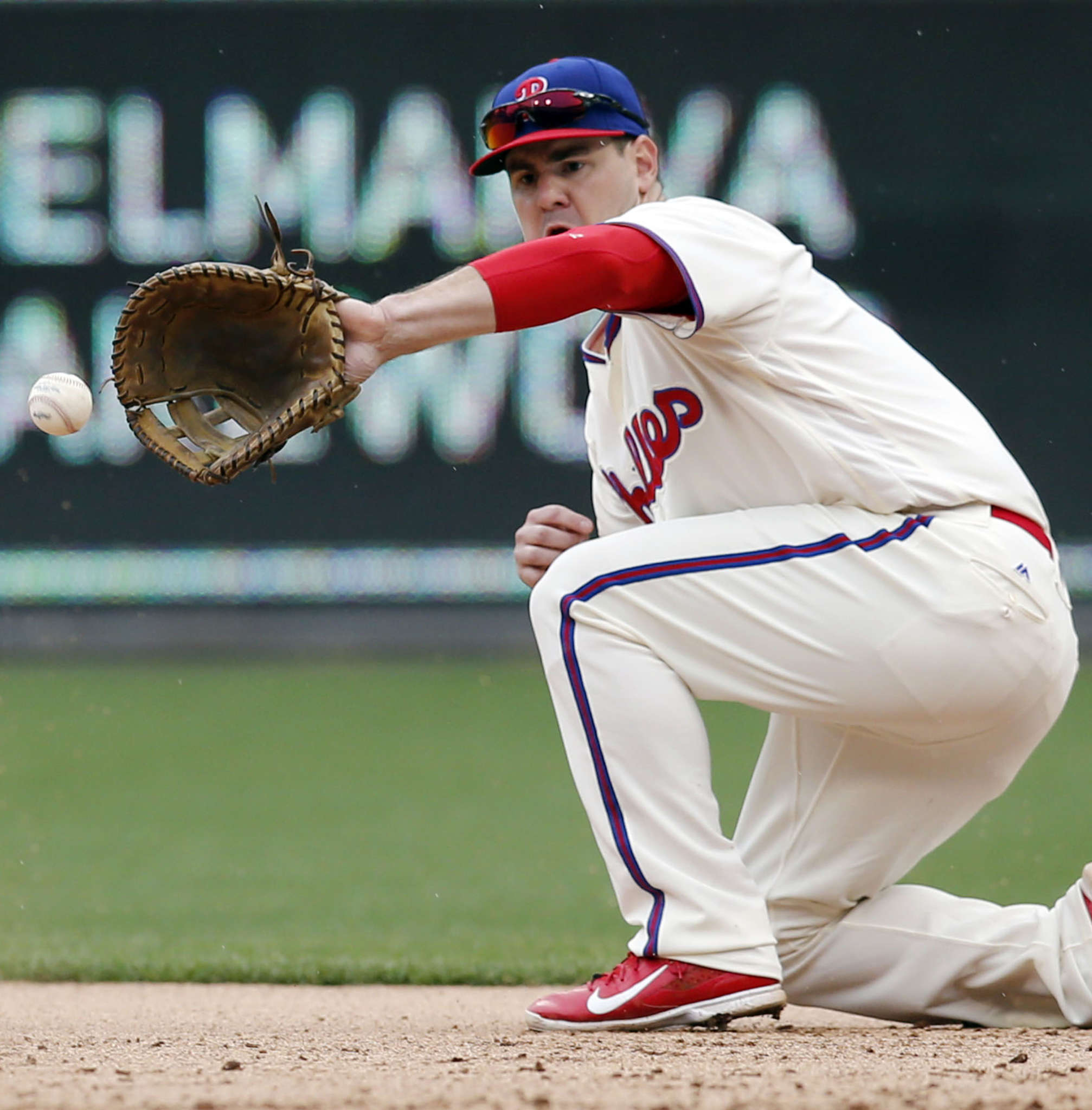 Age on Opening Day 2017: 25
2016 stats - AVG: .257; HR: 21; RBI: 47; OPS: .813; OBP: .308
Joseph was the biggest surprise of the season after joining the team in May. He finished third among National League rookies in homers and was just the third rookie in 45 seasons to hit 20 or more home runs. Joseph produced well in a platoon with Ryan Howard as the Phillies became the first team in baseball history to have two first basemen hit 20 or more homers in the same season. With Howard's departure, the Phils will likely find Joseph a new platoon partner this winter.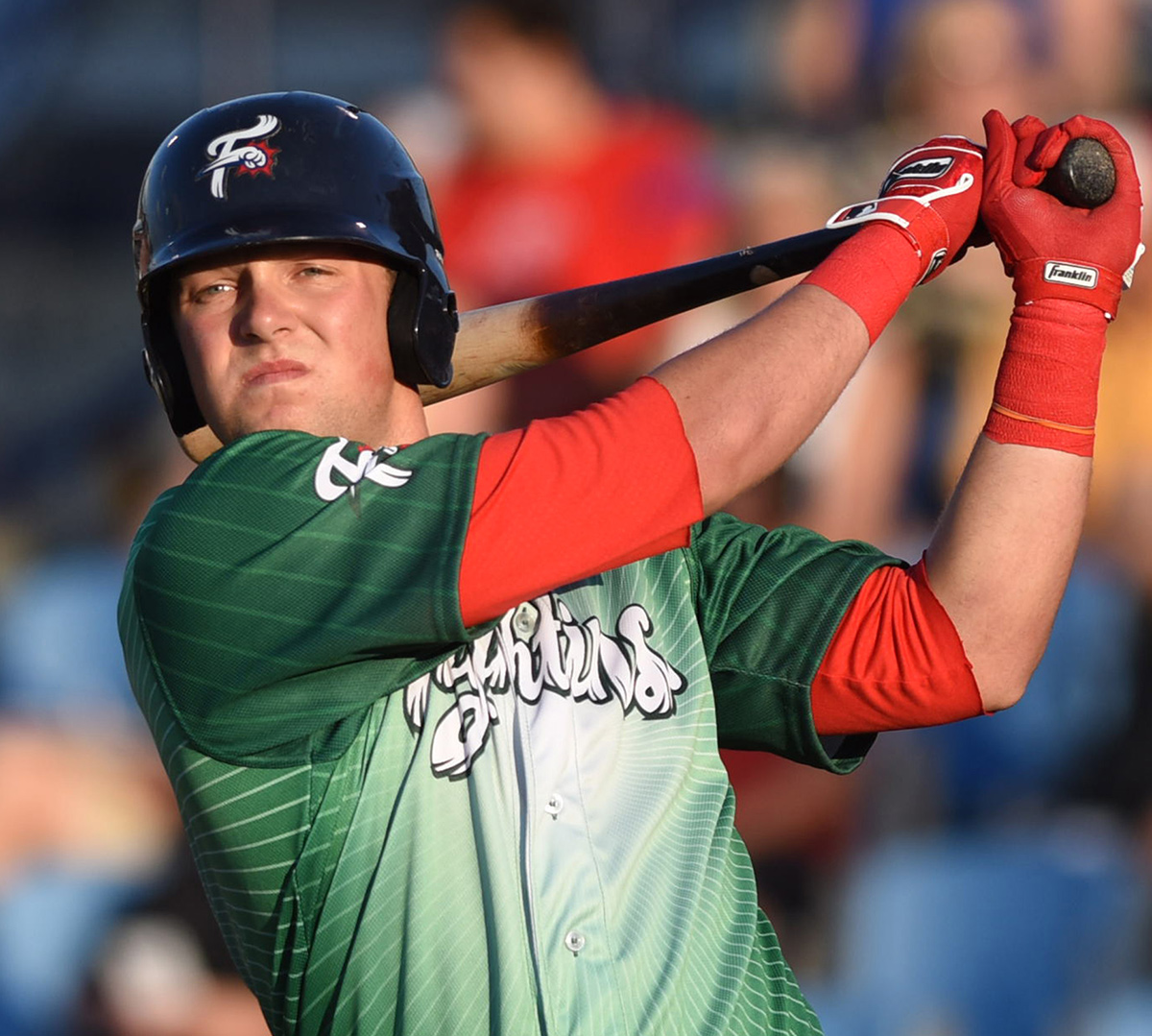 Age on Opening Day 2017: 24
2016 stats - AVG: .281; HR: 38; RBI: 116; OPS: .943; OBP: .377
Hoskins shared the Paul Owens Award with double-A Reading teammate Dylan Cozens, with whom he traded homers all season. Hoskins will start next season at triple A, which should show if his power numbers were legitimate or a product of a hitter friendly ballpark. He hit 25 of his 38 homers at FirstEnergy Stadium.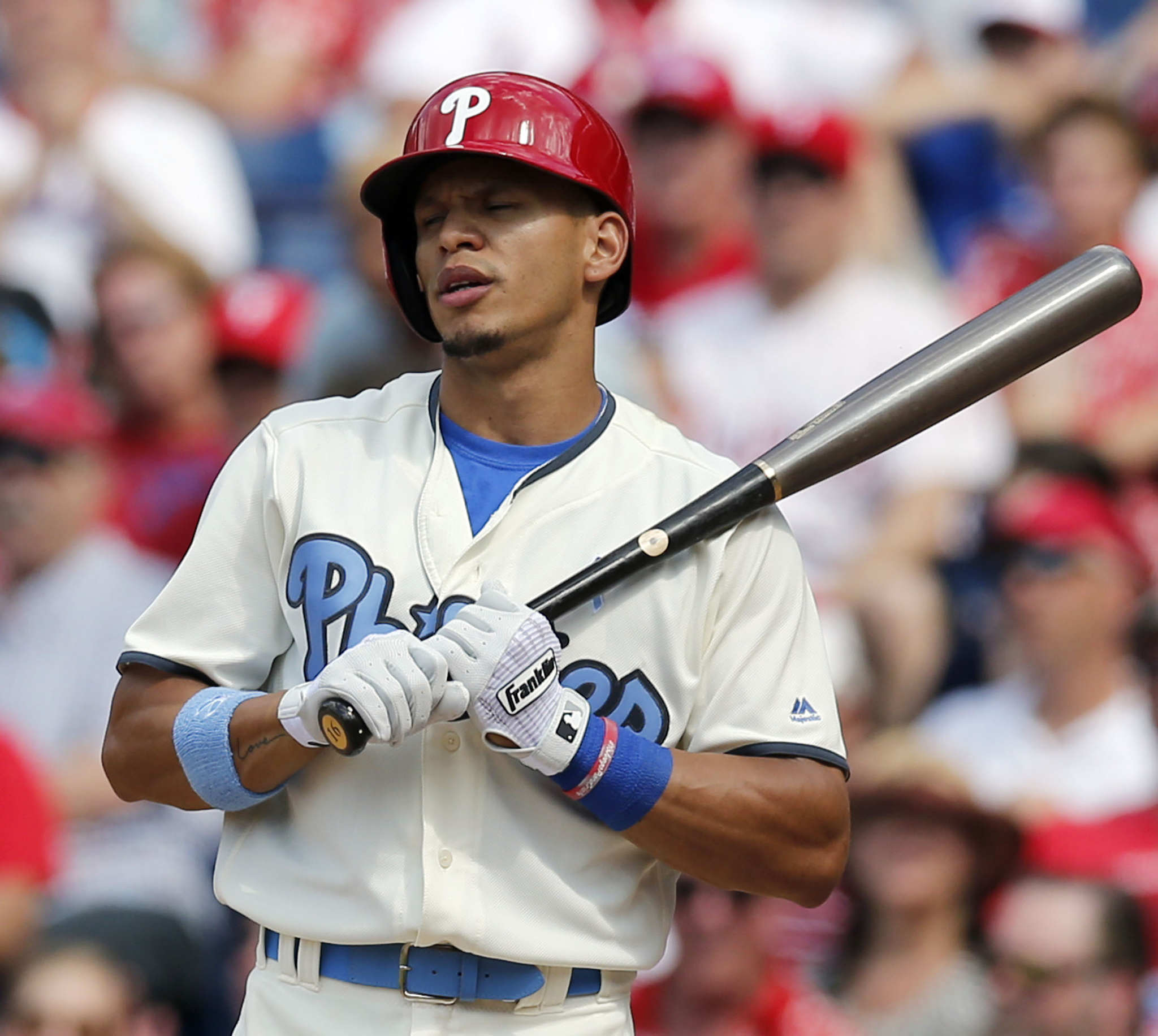 Age on Opening Day 2017: 26
2016 stats - AVG: .294; HR: 6; RBI: 39; OPS: .764; OBP: .371
Hernandez settled in nicely in the second half of the season, batting .324 with a .415 on-base percentage (OBP) in his final 95 games. His OBP in the second half was the sixth-best mark in all of baseball. Hernandez utilized his speed to finish first in the National League in infield hits, bunt hits and triples. He will have to carry that second-half momentum into 2017 as he will likely be playing for his job. The promotion of shortstop J.P. Crawford - which could happen as early as May - will force the Phils to decide if Hernandez or Galvis is their second baseman.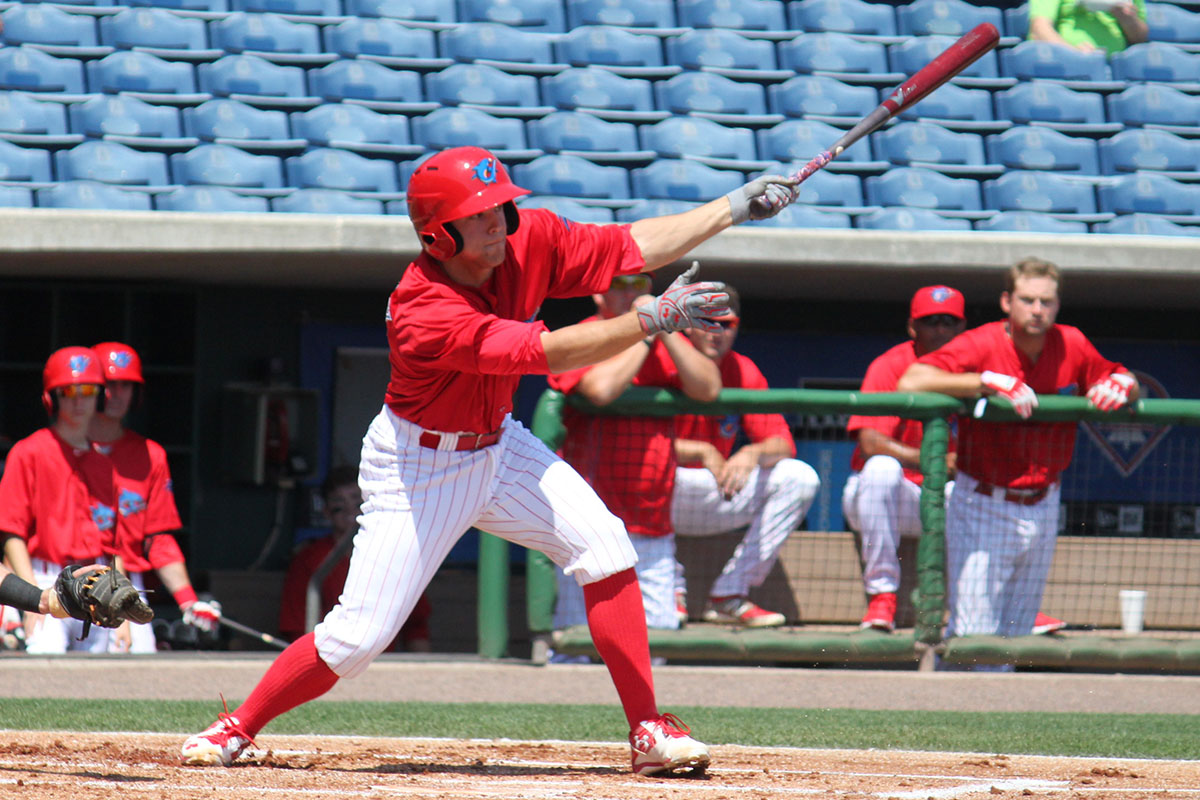 Age on Opening Day 2017: 22
2016 stats - AVG: .281; HR: 5; RBI: 46; OPS: .723; OBP: .335
The Phillies hope Kingery is their second baseman of the future. The 2015 second-round pick spent last season at high-A Clearwater and double-A Reading, finding success at both levels. He's a solid defensive player and plays the game with good instincts. The speedster stole 30 bases and slapped 36 doubles in 131 games.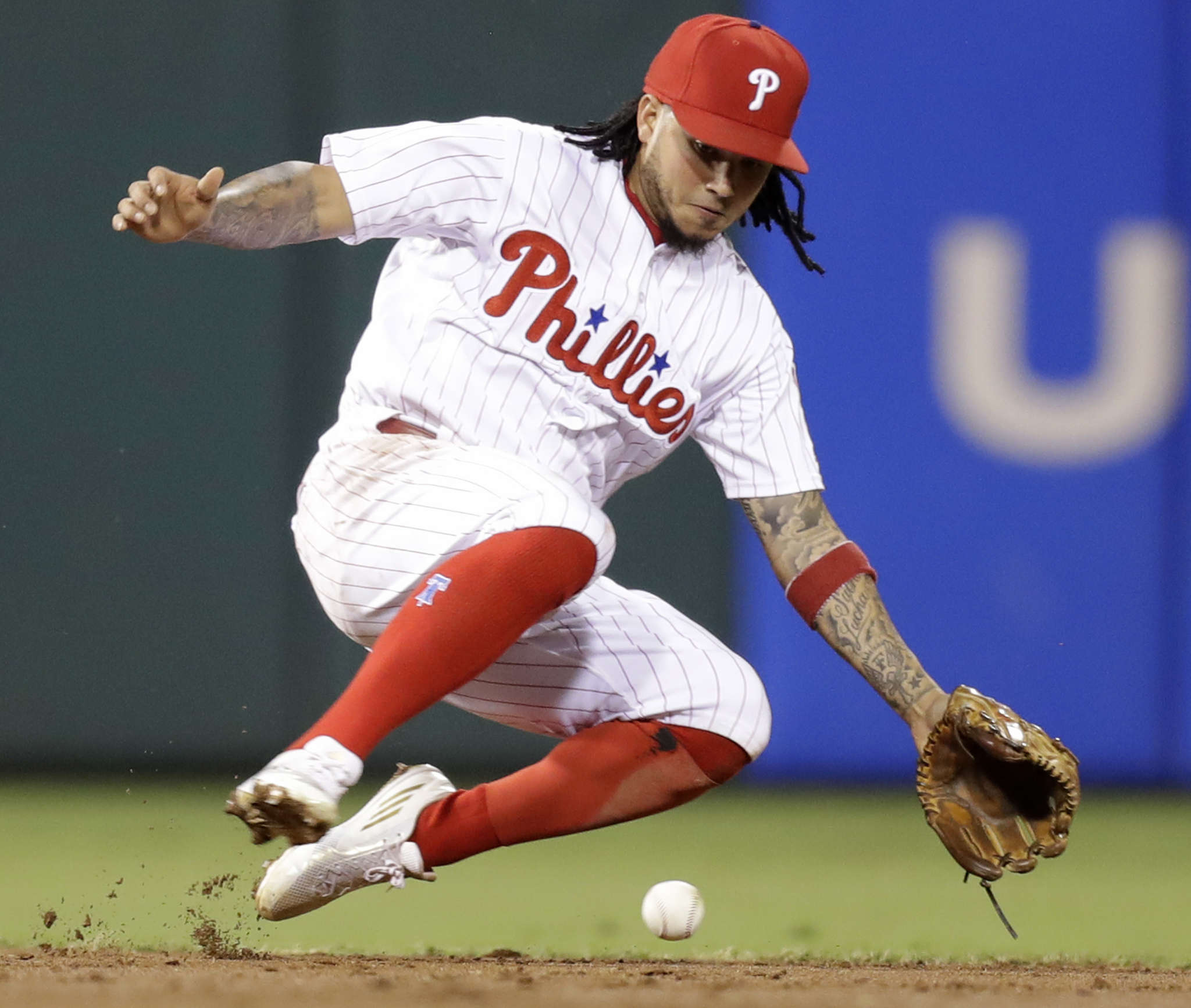 Age on Opening Day 2017: 27
2016 stats - AVG: .241; HR: 20; RBI: 67; OPS: 673; OBP: .274
Galvis was just the second shortstop in Phillies history with at least 20 doubles and 20 homers in a single season. He led National League shortstops in fielding percentage and is a finalist to win a Gold Glove. His defense will likely give him the edge at second base when the Phillies have to make room at shortstop for J.P. Crawford.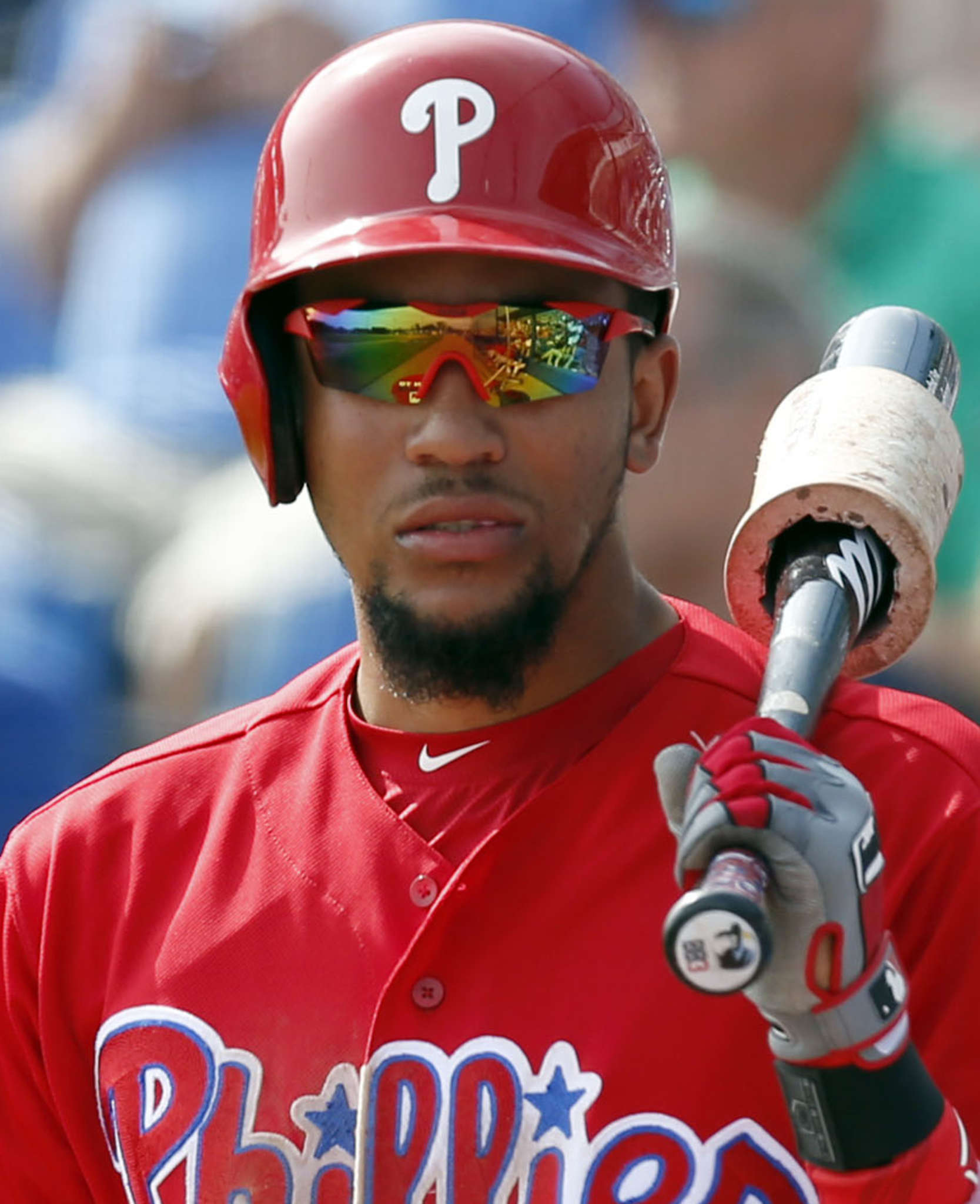 Age on Opening Day 2017: 22
2016 stats - AVG: .244; HR: 4; RBI: 30; OPS: .647; OBP: .328
Crawford's 2016 season did not go as anticipated as he struggled at triple A after arriving there in May. It is worth noting that he was just 21 and one of the youngest players at the highest level of the minor leagues. Crawford plays defense at a high level and gets on base at an impressive clip thanks to a patient approach. He has 232 walks and 243 strikeouts in his professional career. A strong start in triple A could get him to Philadelphia by May.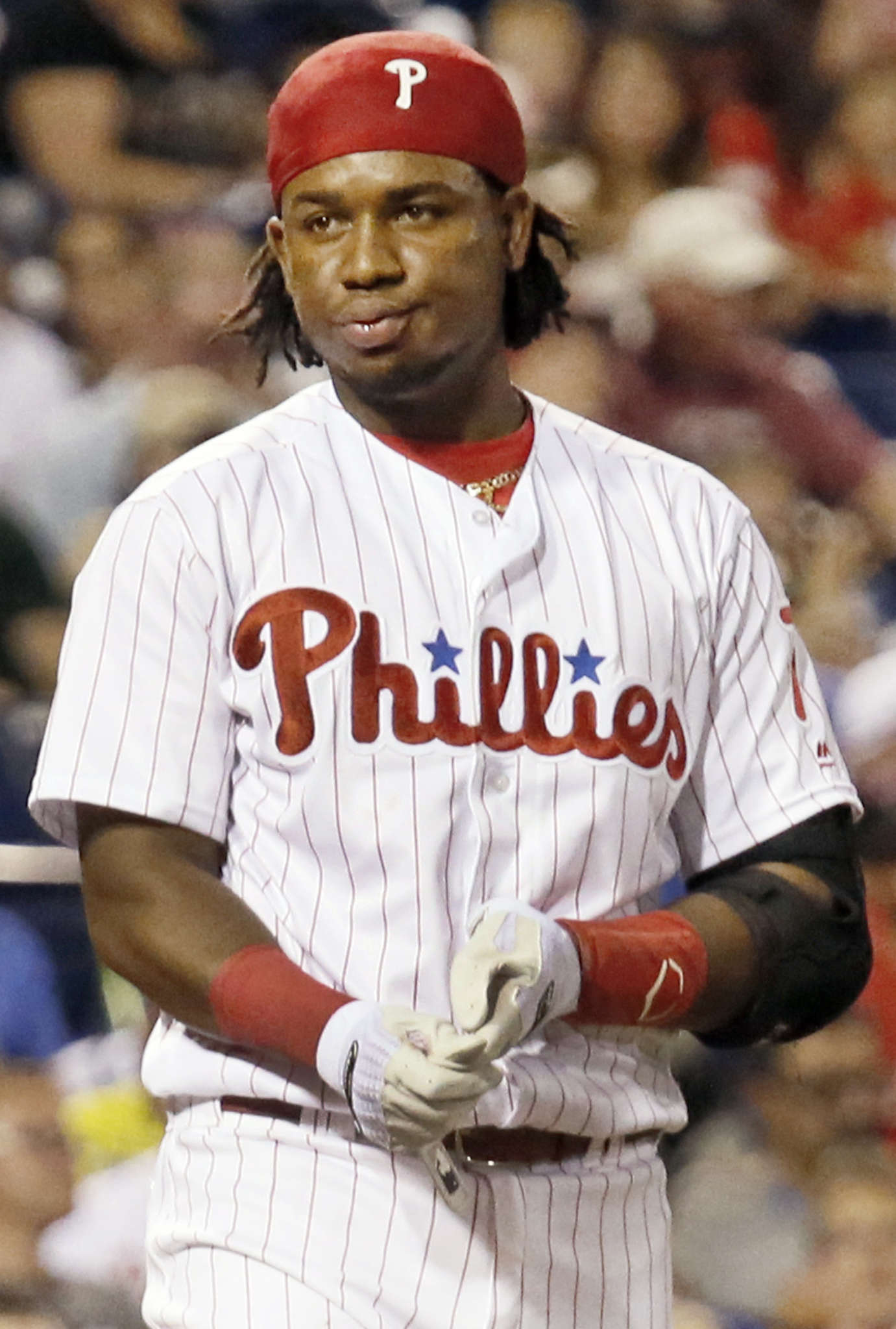 Age on Opening Day 2017: 24
2016 stats - AVG: .255; HR: 25; RBI: 88; OPS: .733; OBP: .306
Franco's production dipped in his first full major-league season, which may be attributed to a weak supporting cast that pressured the third baseman into believing he had to provide all of the team's offense. He was the team's first third baseman since 2001 to hit 25 homers. Here's a scenario: the Phillies are so hard-pressed this winter to add offense that they have to acquire a third baseman. That type of move would force Franco to play first base so the Phillies could keep his bat in the lineup.
Age on Opening Day 2017: 19
2016 stats - AVG: .270; HR: 4; RBI: 13; OPS: .743; OBP: .337
Stobbe played shortstop in high school and in his first taste of pro baseball this summer in 44 games at the Gulf Coast League, but he will likely move to third base. The Phillies drafted him in June's third round. The righthanded bat can hit for power as four of his eight homers came over an eight-game span. He's a way away from the majors, but a name to keep an eye on.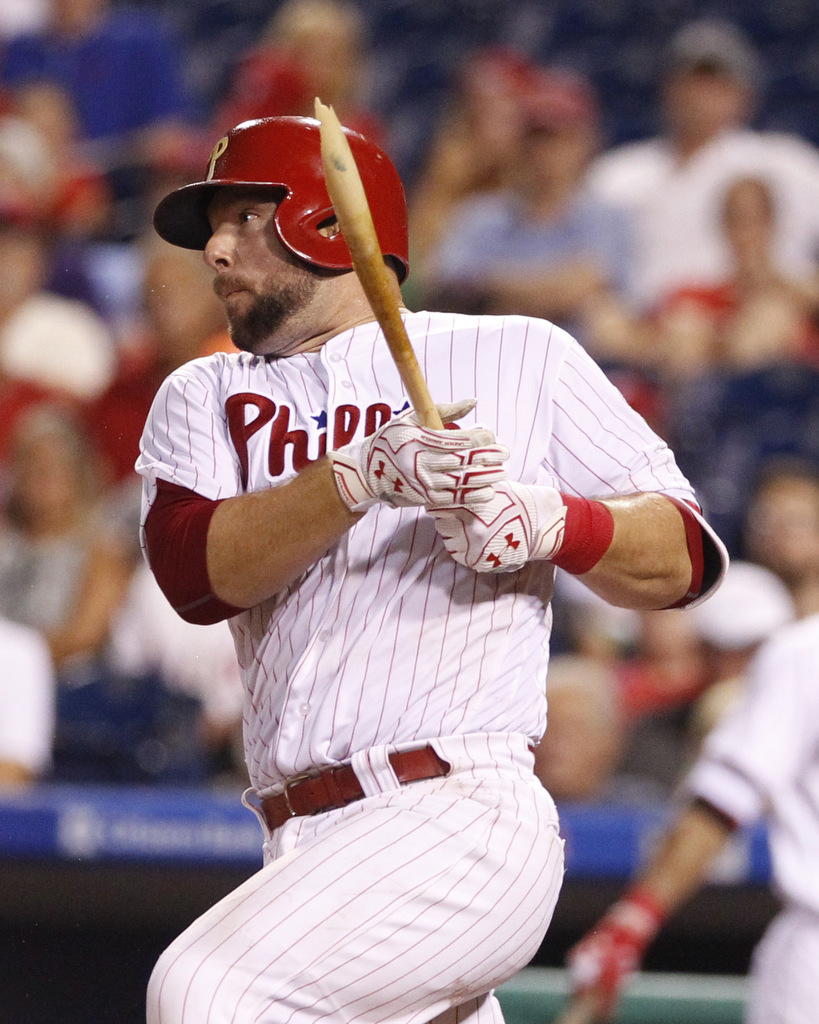 Age on Opening Day 2017: 28
2016 stats - AVG: .252; HR: 16; RBI: 54; OPS: .750; OBP: .303
Rupp's 16 homers ranked third among National League catchers but his batting average ranked 11th and his on-base percentage ranked 12th out of NL catchers with at-least 300 plate appearances. Rupp's game calling and pitch framing need improvement. He's definitely a presence in the clubhouse and is one of the team's leaders. Rupp could stick as backup behind Jorge Alfaro, who tasted the big leagues in September and will return to the minors for some fine tuning. The Phillies could pair Rupp this season with veteran A.J. Ellis, who was acquired for Carlos Ruiz and is a free agent.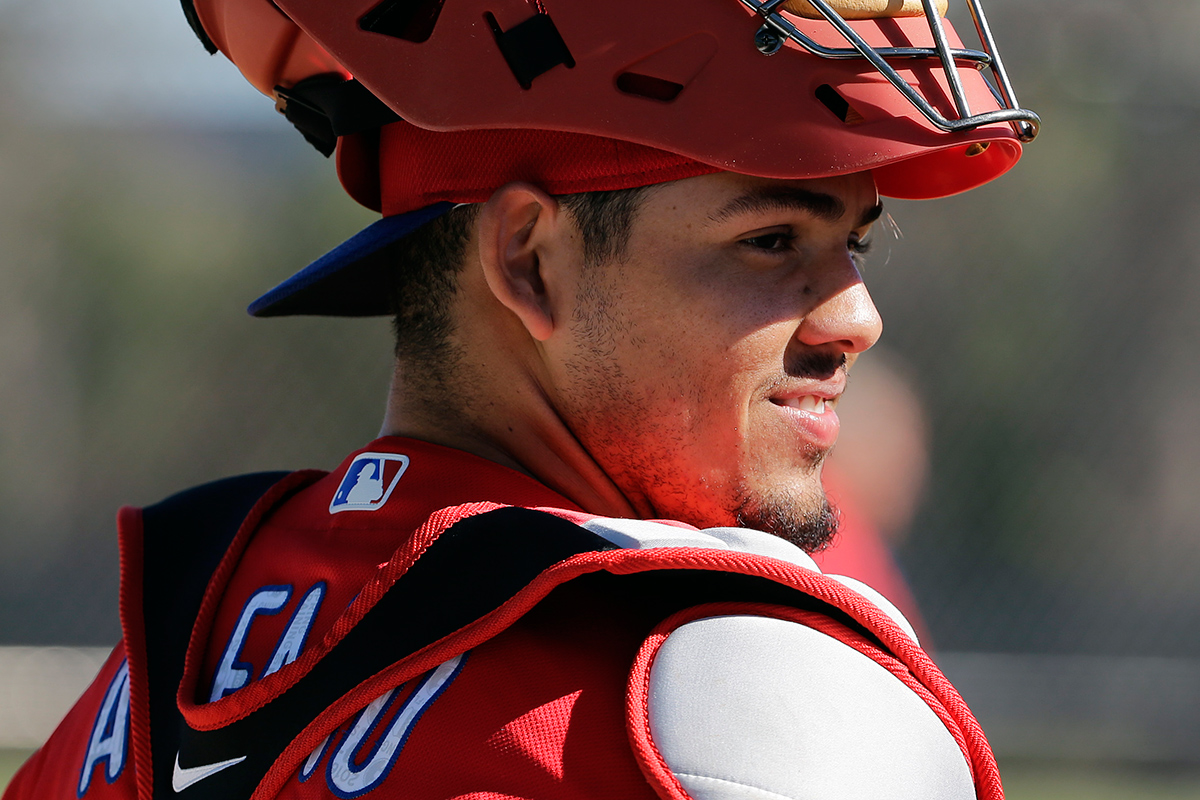 Age on Opening Day 2017: 23
2016 stats - AVG: .285; HR: 15; RBI: 67; OPS: .783; OBP: .325
The Phillies used the final month of the season to get a close look at Alfaro, who will start the season at triple A and work daily with new IronPigs manager Dusty Wathan on defense, game calling and pitch framing. The two worked together last season at double-A Reading and the results showed. Alfaro always had a strong arm, but he was finally able to showcase it thanks to better patterns behind the plate. As long as he produces, Alfaro could get back to the majors sometime in the first half of next season.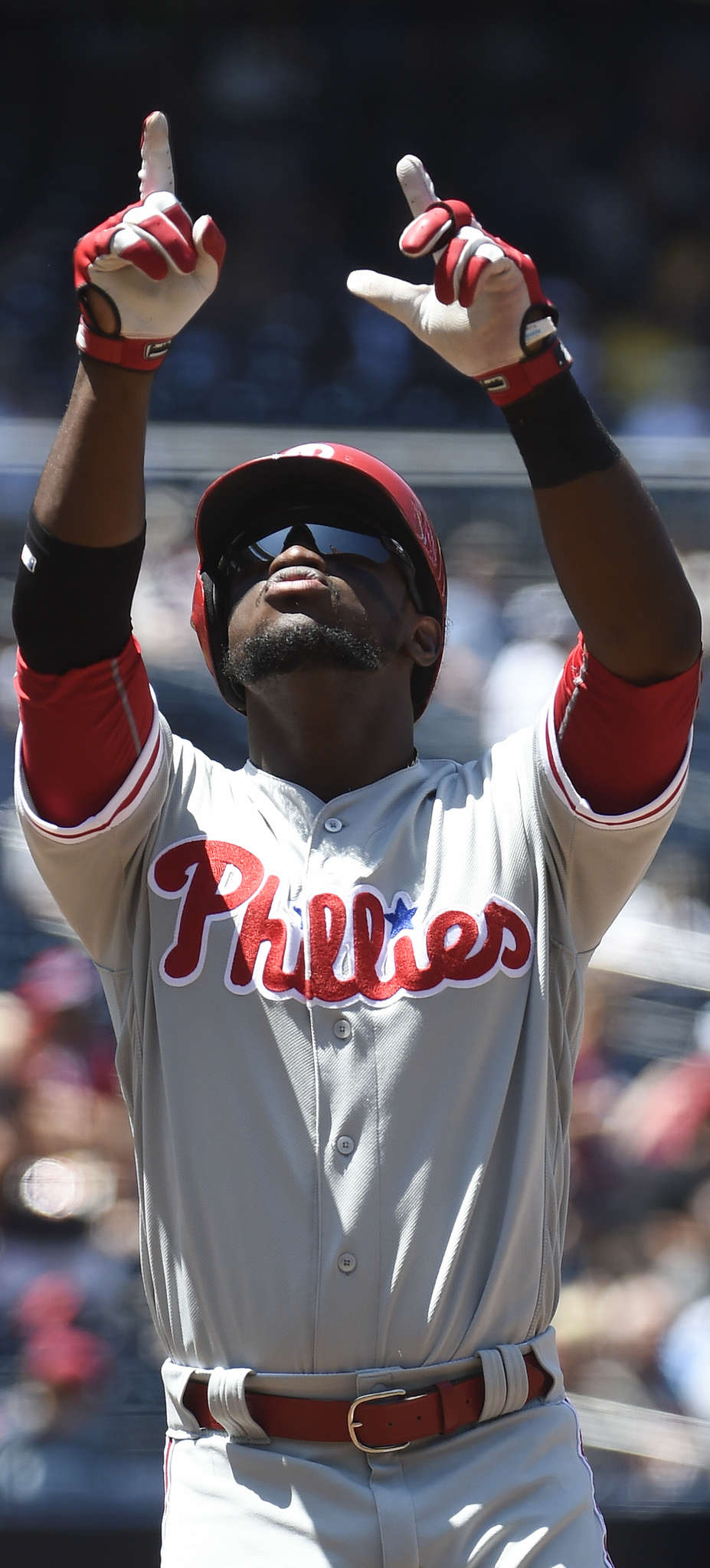 Age on Opening Day 2017: 25
2016 stats - AVG: .286; HR: 15; RBI: 49; OPS: .781; OBP: .361
Herrera has led the Phillies in WAR (wins above replacement) for the last two seasons as he proves to be well worth the $50,000 the team paid to obtain him in the Rule 5 Draft. He had an inconsistent second half after being named to the all-star team, but finished with a strong final month.
Herrera, who is a finalist to win a Gold Glove, could eventually move to a corner outfield position, where he would grade better defensively.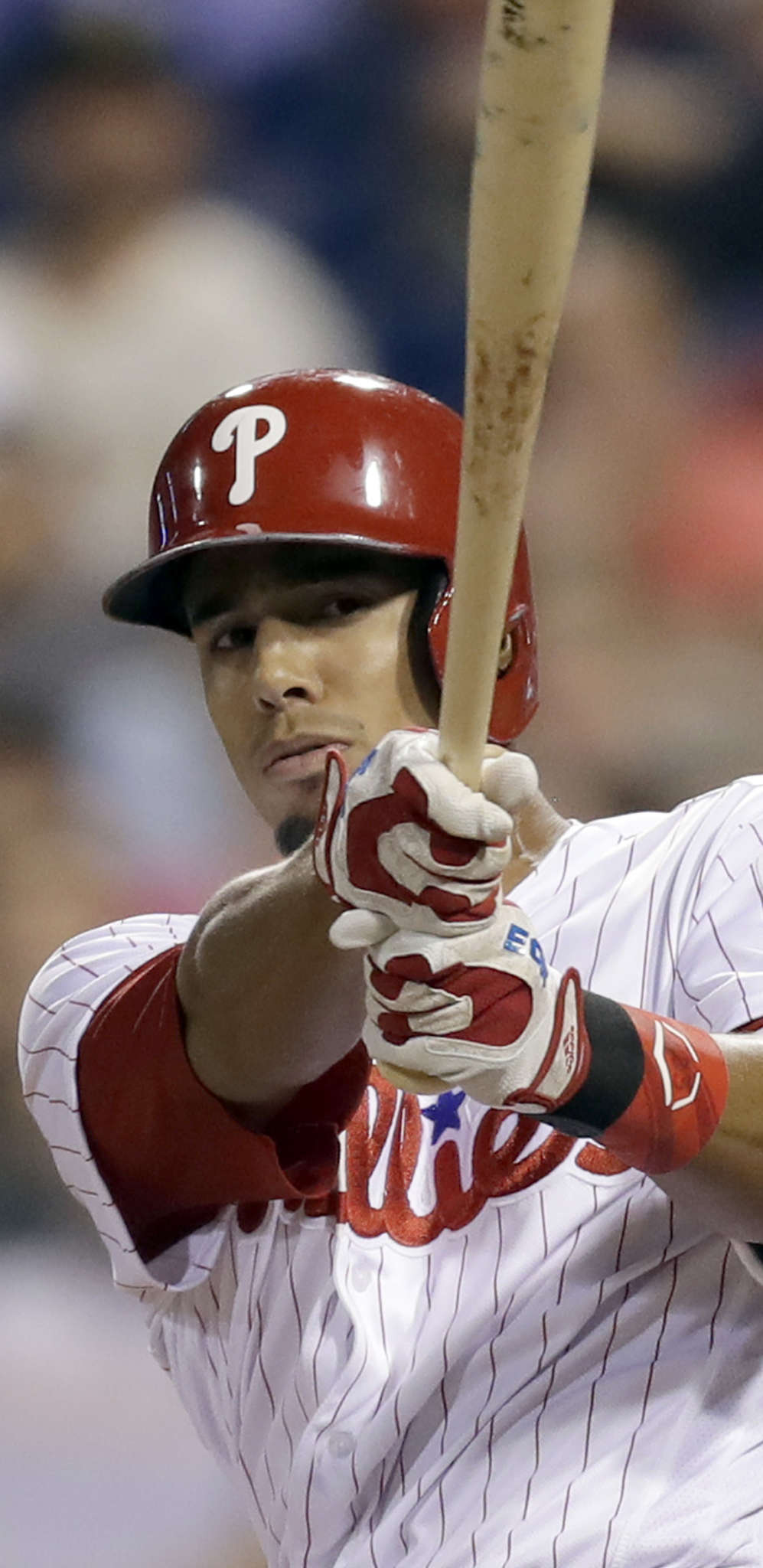 Age on Opening Day 2017: 26
2016 stats - AVG: .202; HR: 4; RBI: 23; OPS: .597; OBP: .304
It is hard to gauge Altherr's potential after just 340 major-league at-bats and a crushing wrist injury that he suffered during last year's spring training. The wrist seemed to hinder Altherr last season after he joined the team in July.
It could be another season until Altherr feels fully comfortable at the plate. He's a smooth defender who is likely best suited to play center field.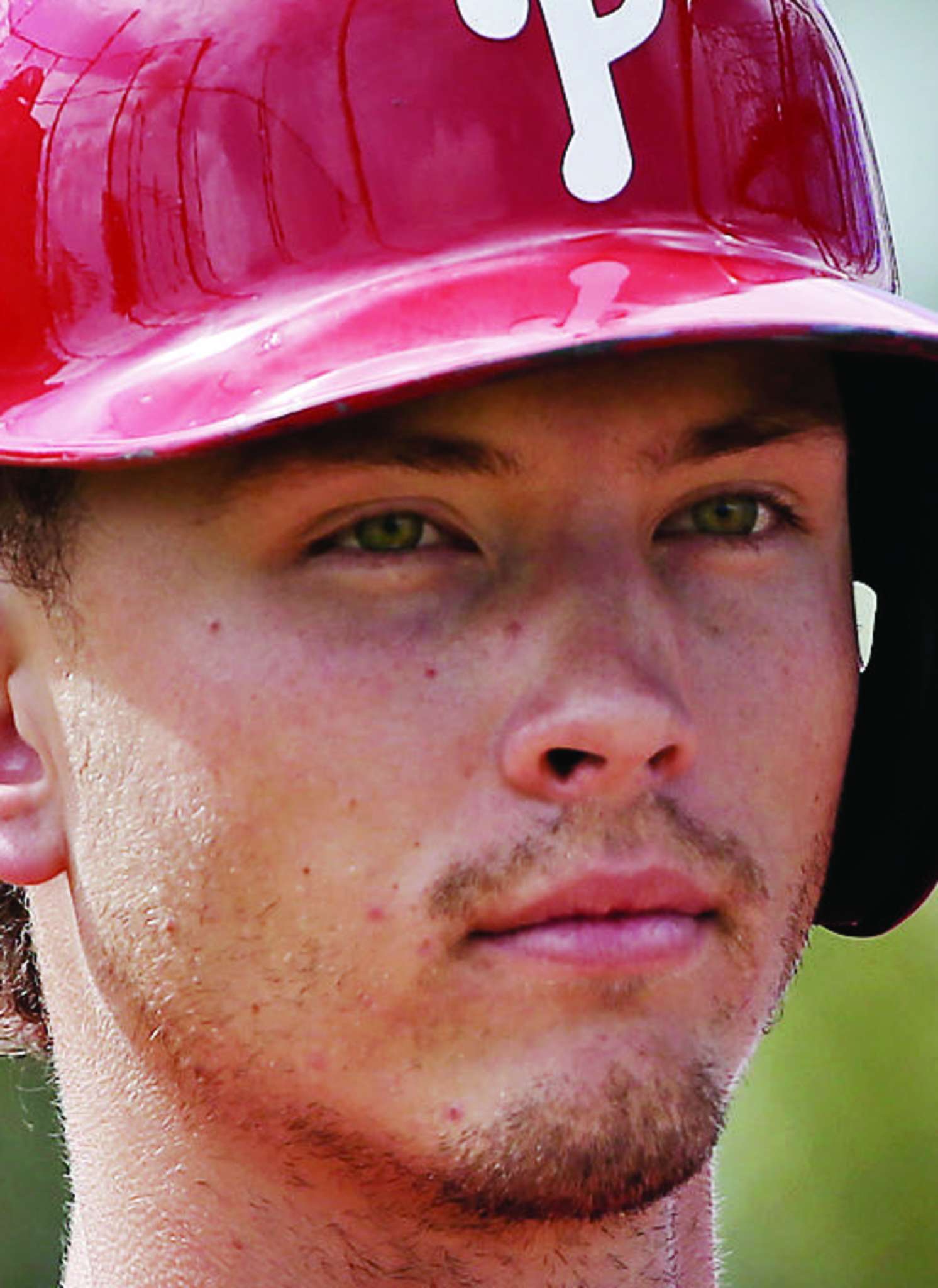 Age on Opening Day 2017: 24
2016 stats - AVG: .192; HR: 4; RBI: 16; OPS: .549; OBP: .258
Goeddel played sparingly in the second half as the Phillies had to keep him on their roster for the entire season after drafting him with the No. 1 pick in the Rule 5 draft. He had never played above double A and at times, he looked like it. Goeddel could use more time in the minor leagues and he will likely begin the season in triple A.
2016 stats - AVG: .258; HR: 13; RBI: 64; OPS: .714; OBP: .287
Williams struggled last season as he admitted at times to be more focused on getting to Philadelphia than his performance in Lehigh Valley. He will likely begin the season in triple A playing for a new manager after clashing last season with IronPigs manager Dave Brundage. A strong start could push him to the majors by June.
Age on Opening Day 2017: 22
2016 stats - AVG: .276; HR: 40; RBI: 125; OPS: .941; OBP: .350
Cozens showed the power last season that attracted the Phillies to draft him in 2012's second round. The 6-foot-6 slugger shared the Paul Owens Award with teammate Rhys Hoskins and was the Eastern League's MVP. He hit 29 of his 40 homers at Reading's hitter friendly ballpark and will have a chance this season at triple A to prove if his power numbers are legitimate. If so, he could be a centerpiece of a future Phillies lineup.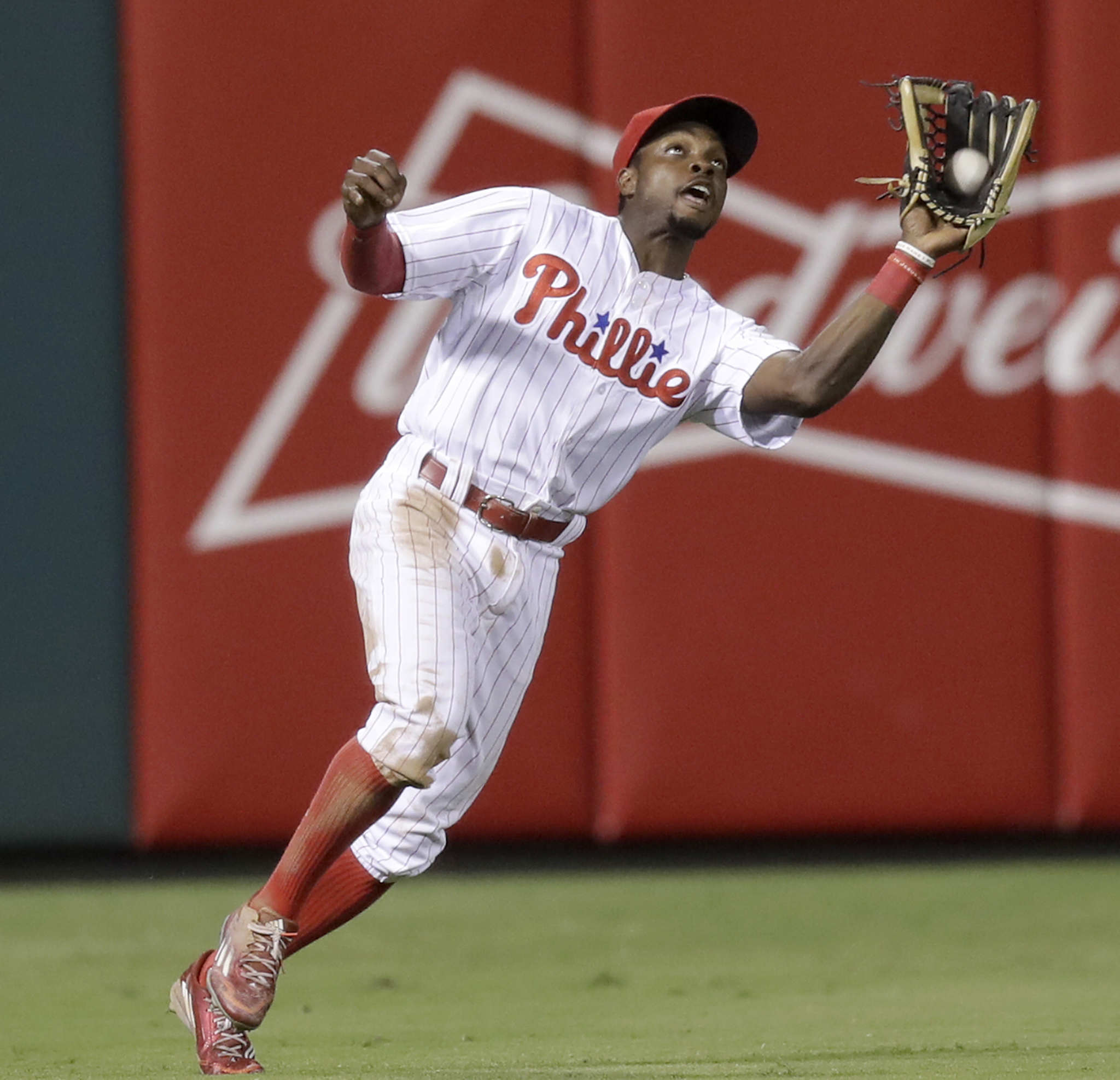 Age on Opening Day 2017: 23
2016 stats - AVG: .302; HR: 6; RBI: 25; OPS: .823; OBP: .372
Quinn's biggest problem has been his ability to stay healthy, which hindered him again in 2016. The speedster can play any of the three outfield positions. He has a good chance at starting the season in the major leagues. More outfield talent is at the lower levels of the minors. Mickey Moniak (2016's first overall pick), Cornelius Randolph (2015's first-round pick), and Jhailyn Ortiz (last summer's big-ticket international free agent) should all play at levels of Class A ball this season.