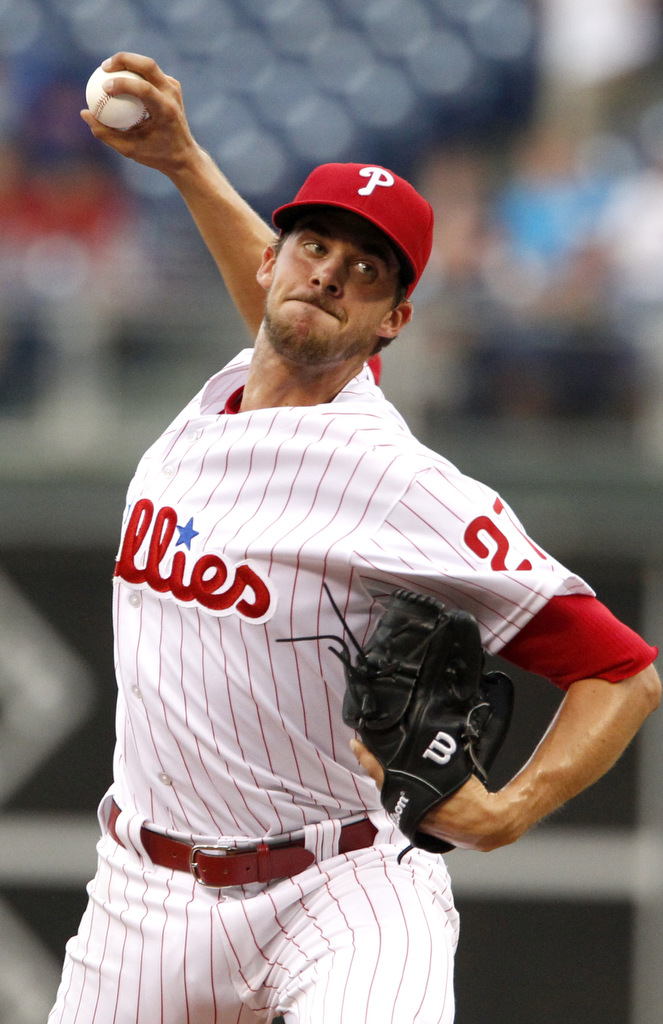 RHP
2016 stats - Record: 6-9; ERA: 4.78; WHIP: 1.306; IP: 111 SO: 121; BB: 29
Nola missed the final two months of the season after being shut down with a right elbow strain. He is rehabbing in Florida and the Phillies are hopeful that Nola will be ready for spring training. Nola had a 3.12 ERA in his first 25 career starts but a 9.82 ERA in his next eight. Nola seems to be a middle-of-the-rotation starter, but that could all change if the injury lingers.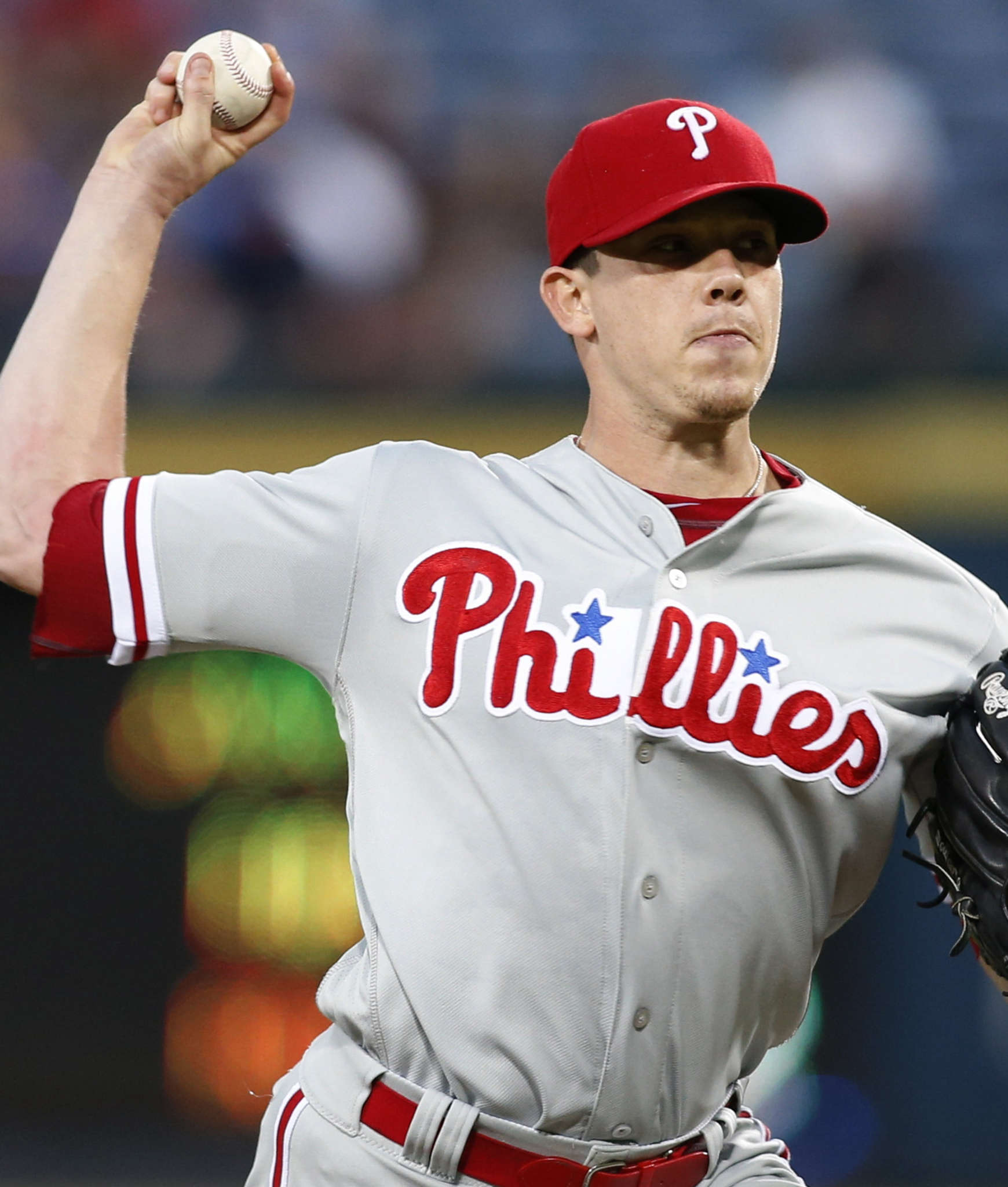 RHP
2016 stats - Record: 12-10; ERA: 3.71; WHIP: 1.153; IP: 189; SO: 154; BB: 45
The Phillies have extended a qualifying offer to Hellickson worth $17.2 million. Hellickson can return on that one-year deal or become a free agent, but any team that signs him would have to forfeit its first-round pick. Hellickson set career highs in strikeouts, starts, and tied his career high for innings. His 3.2 WAR was the highest for a Phillies righthander since Roy Halladay. The veteran's return would give the young rotation some stability.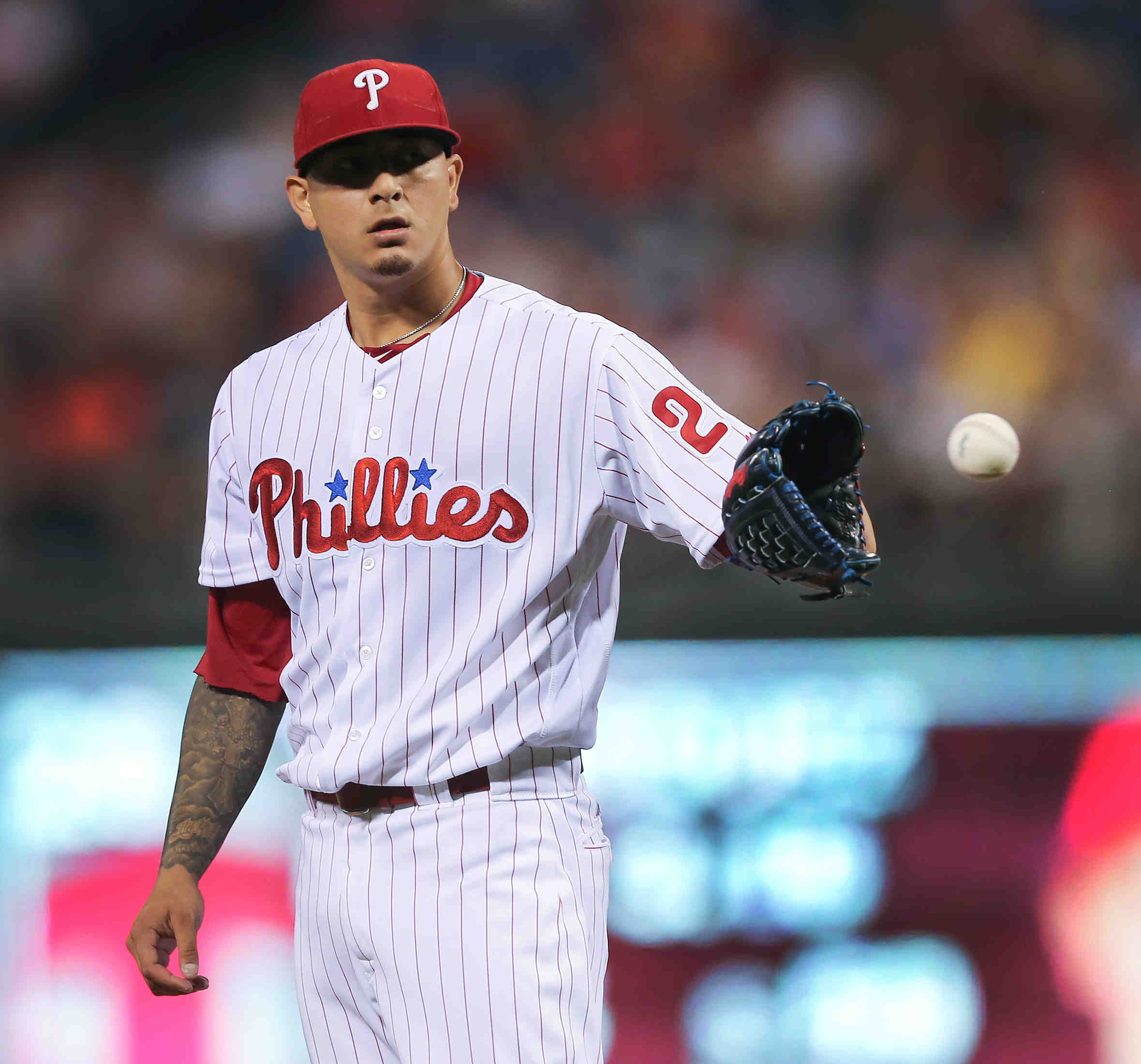 RHP
2016 stats - Record: 8-6; ERA: 4.12; WHIP: 1.328; IP: 131; SO: 152; BB: 45
Velasquez, a fiery competitor, showed signs this season of becoming a front-of-the-rotation starter. His biggest task in 2017 will be to keep his pitch count down, especially in the early innings. Too often, Velasquez was limited because of a laborious inning. He averaged 10.44 strikeouts per nine innings last season, which was the highest all-time mark by a Phillies pitcher with at least 20 starts. He'll be in the starting rotation to start 2017.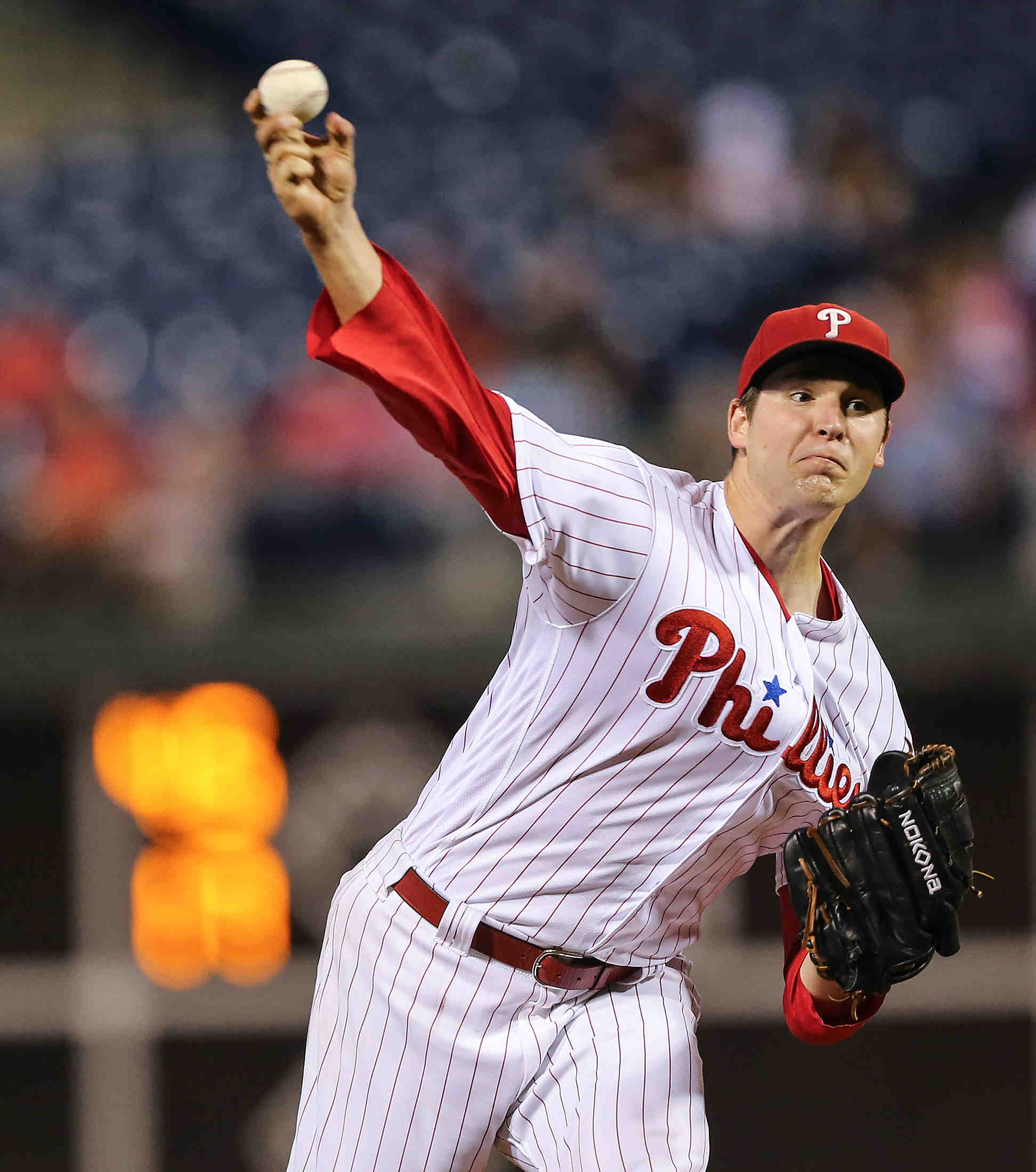 RHP
2016 stats - Record: 11-14; ERA: 3.65; WHIP: 1.160; IP: 197.1; SO: 167; BB: 42
Eickhoff was the lone young Phillies pitcher to log a complete season in 2016. He was durable and consistent, ranking third in the National League in starts and fourth in walks per nine innings. Of his first 25 career starts, 18 were quality starts, which ties Robin Roberts and Art Mahaffey for the most by a Phillies pitcher through their first 25 starts. He deserves to be in the conversation to start on Opening Day in Cincinnati.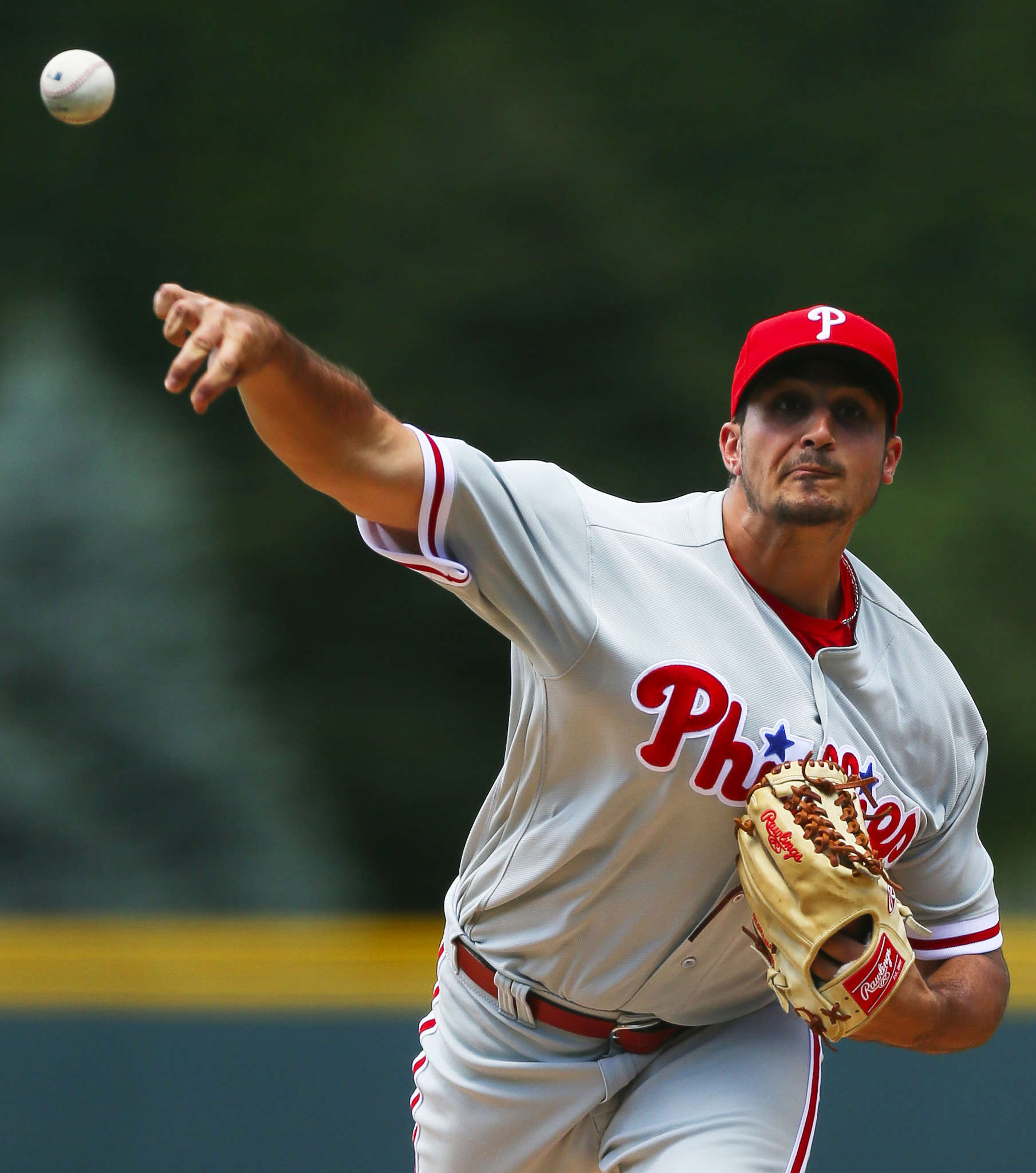 RHP
2016 stats - Record: 3-5; ERA: 5.54; WHIP: 1.326; IP: 63.1; SO: 31; BB: 17
Eflin missed the final two months of the season with patellar tendinopathy in both knees, which he said he suffered from for most of his life. He had surgery on both knees before the end of the season and is scheduled to be ready for spring training. Pitching pain-free could prove to be a difference for Eflin, who was the youngest Phillies pitcher to throw two complete games since 1975.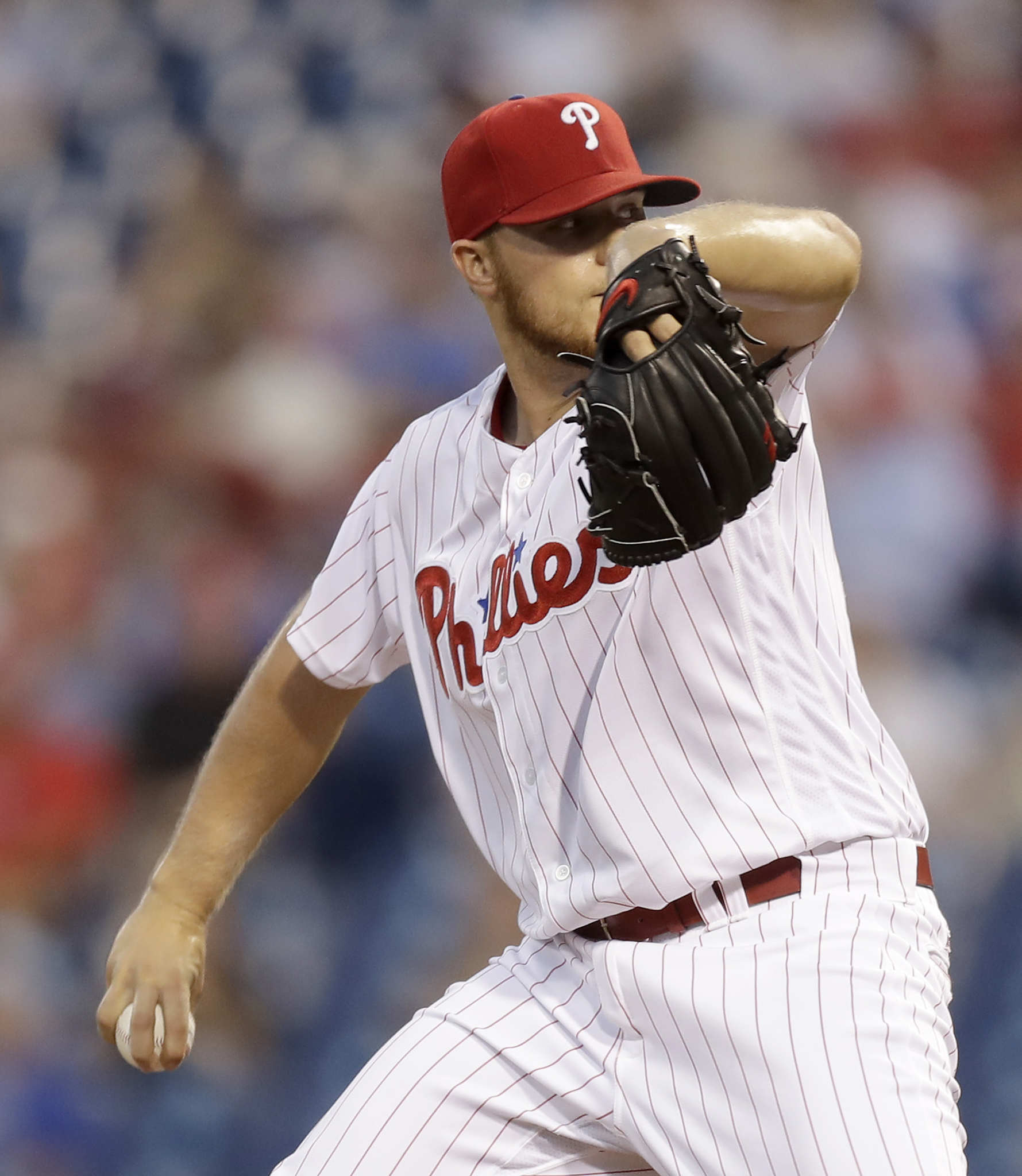 RHP
2016 stats - Record: 3-6; ERA: 5.70; WHIP: 1.509; IP: 53.2; SO: 32; BB: 28
Thompson made a tweak to his delivery after four rough starts to begin his major-league career. He finished with a 3.41 ERA in his final six starts after having a 9.78 ERA in his first four starts. He will compete during spring training for a spot in the 2017 rotation.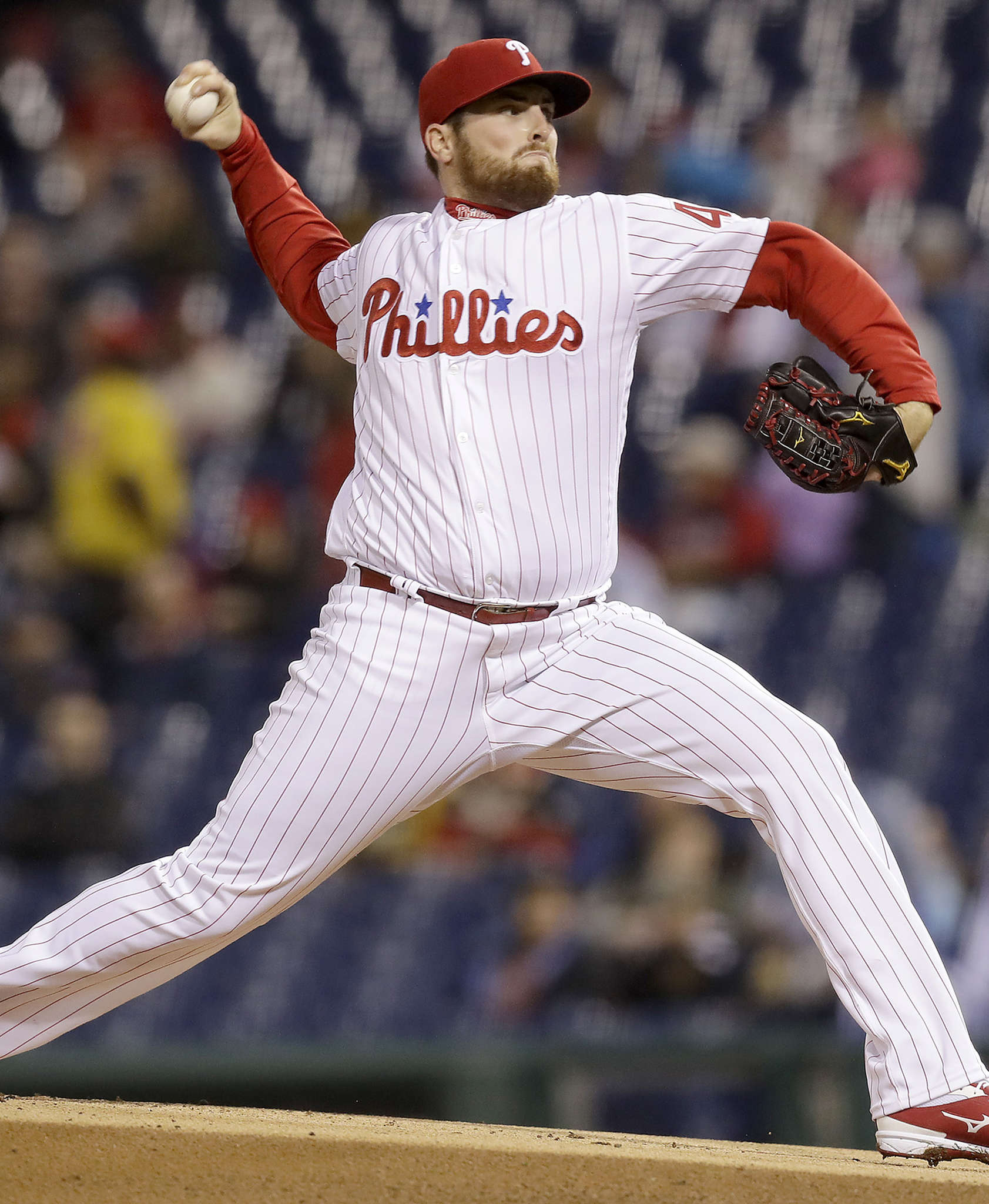 RHP
2016 stats - Record: 2-1; ERA: 2.28; WHIP: 0.940; IP: 27.2; SO: 13; BB: 4
Asher's season was limited due to a steroid suspension, but he showed some promise in a small sample size. He held opponents to a .551 OPS after joining the team on Sept. 8 through the remainder of the season, which ranked third best among National League starters in that span. Asher is pitching this winter in the Dominican Republic to make up for lost time and his first three starts there have been strong. Perhaps he has a chance in spring training.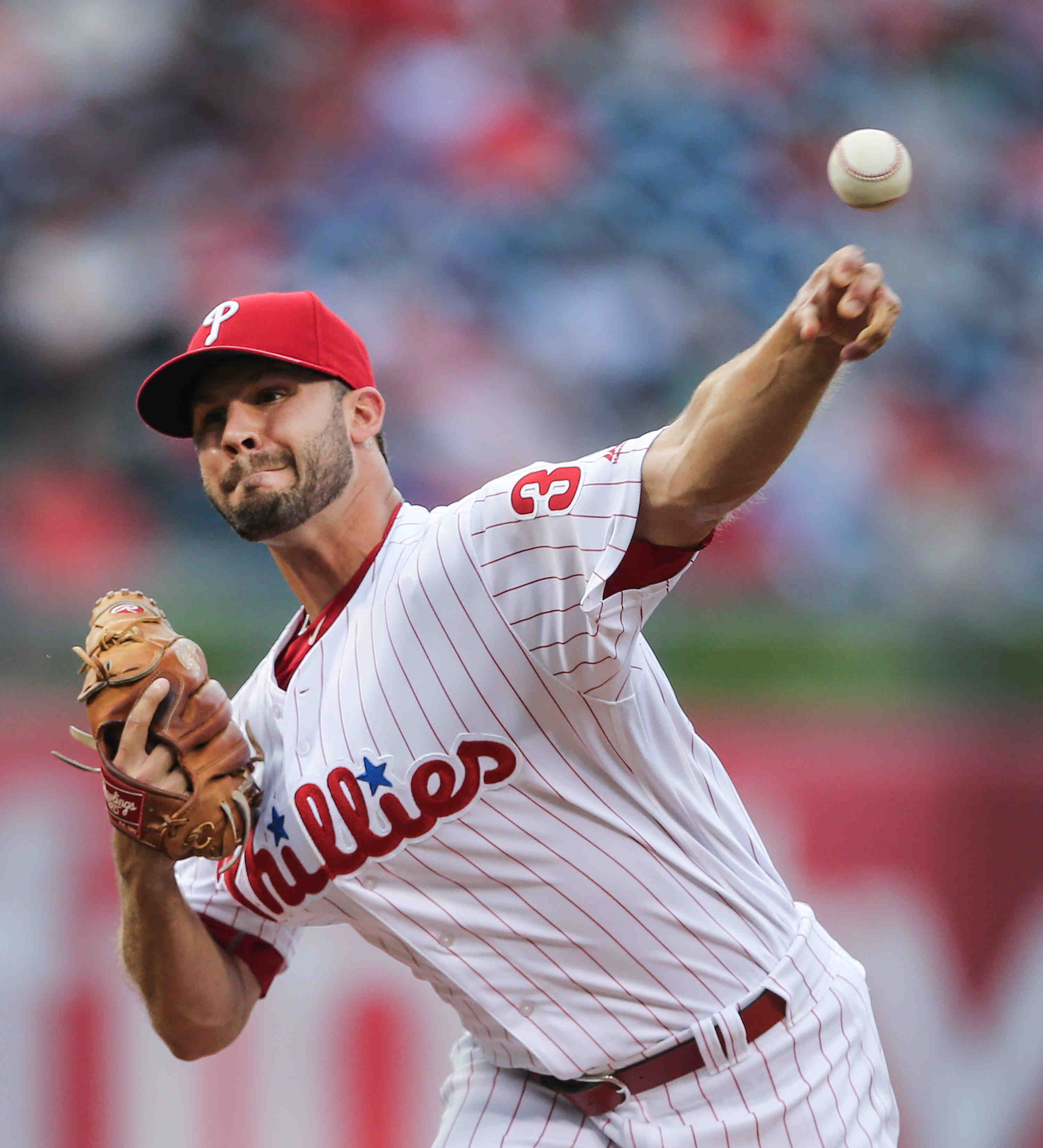 LHP
2016 stats - Record: 2-11; ERA: 6.04; WHIP: 1.500; IP: 113.1; SO: 95; BB: 29
Morgan split his time between the majors and triple A. His nine-game losing streak was the longest by a Phillies pitcher since 1992. His 1.8 home runs allowed per nine innings was the second-highest mark in the National League among pitchers who made at least 20 starts. He will compete in spring training for a spot in the starting rotation, but is likely headed to triple A.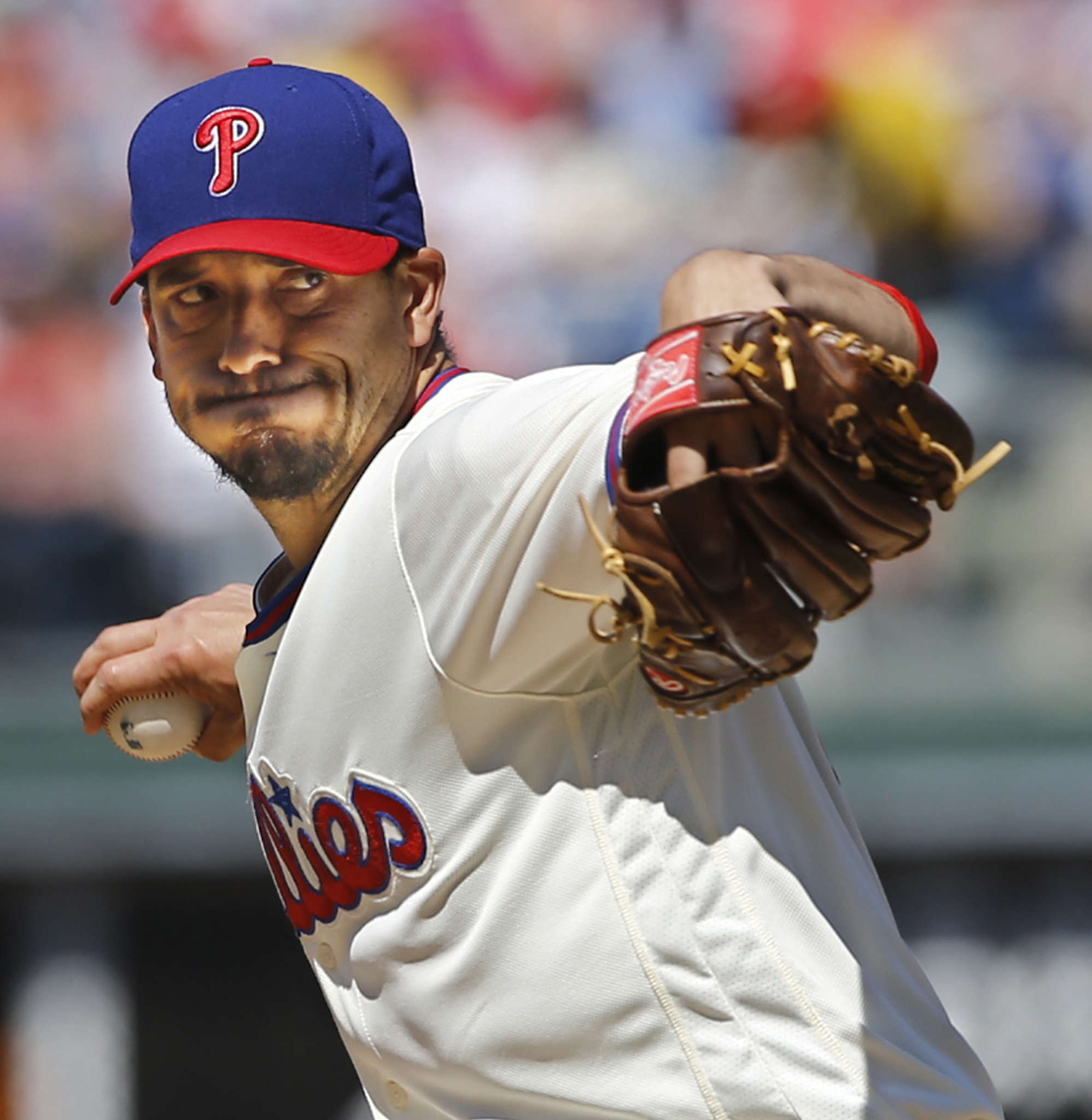 RHP
2016 stats - Record: 1-1; ERA: 4.15; WHIP: 1.327; IP: 17.1; SO: 19; BB: 8
The Phillies declined a $9.5 million option last week to bring back Morton in 2017. He made just four starts with the Phillies before requiring surgery on his left hamstring, foiling the team's hope to flip Morton to a contender at the trade deadline. The Phillies could still bring back Morton on a cheaper contract. That likelihood increases if Hellickson declines his qualifying offer.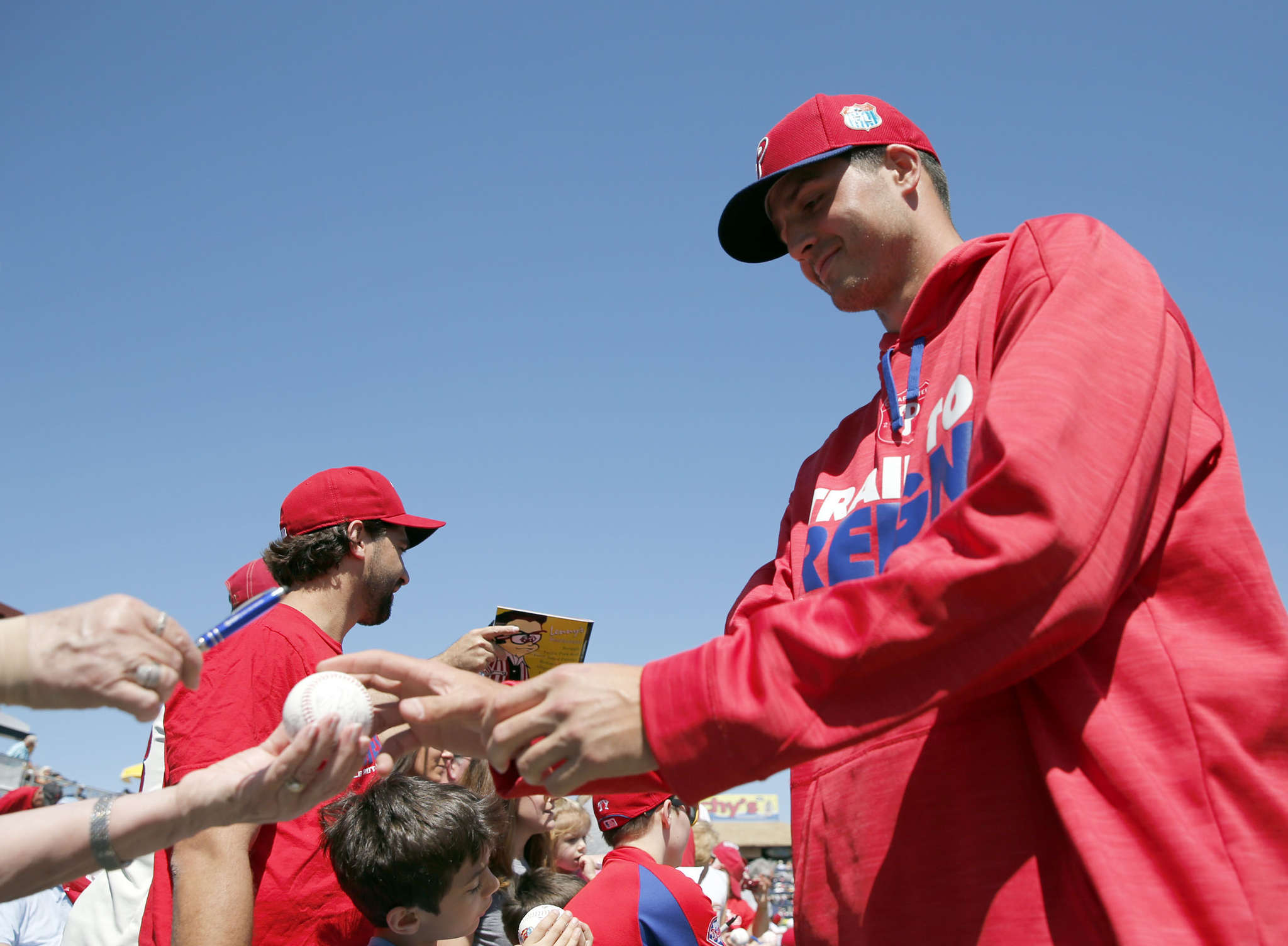 RHP
2016 stats - Record: 3-3; ERA: 4.46; WHIP: 1.565; IP: 38.1; SO: 34; BB: 20
Appel remains in Florida as he rehabs from elbow surgery he underwent in June. He made eight starts in triple A before heading to the disabled list with a shoulder injury. It was then that his elbow injury was discovered. The Phillies expect Appel - whom the Astros drafted first overall in 2013 - to be ready for spring training. He will start the season in the minors.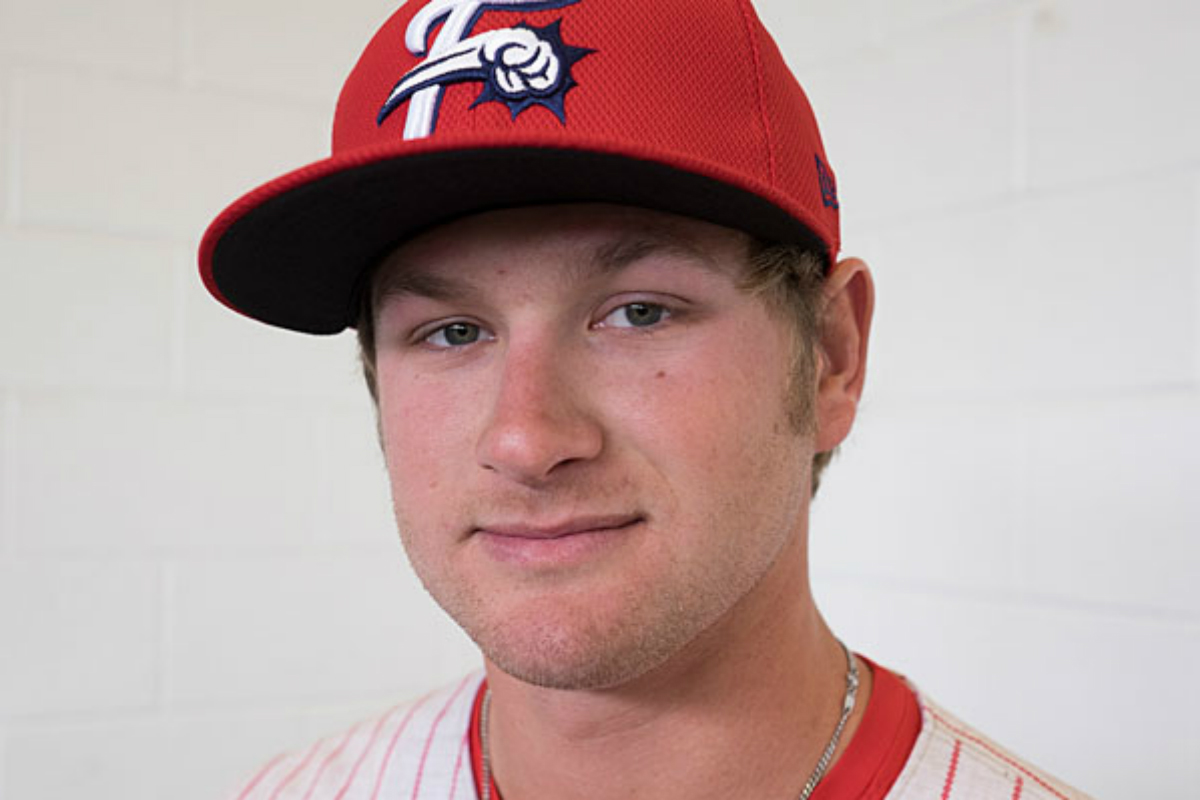 RHP
2016 stats - Record: 18-5; ERA: 2.69; WHIP: 0.938; IP: 170.2; SO: 139; BB: 42
Lively won last season's Paul Owens Award as the Phillies' top minor-league pitcher. He spent his season between double-A Reading and triple-A Lehigh Valley and looks primed to reach the majors in 2017. He worked last offseason on his fastball command and slider. The results showed as he finished the season with a 1.66 ERA in his last seven starts. He should be in major-league camp for the first time and join the competition for the starting rotation.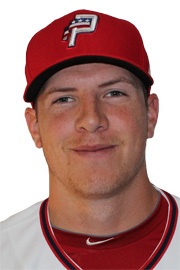 RHP
2016 stats - Record: 12-8; ERA: 3.27; WHIP: 1.204; IP: 148.2; SO: 138; BB: 51
Pivetta, who was acquired in Jonathan Papelbon trade with the Nationals, could develop into a back-of-the-rotation starter. He ended last season in triple A and should start 2017 in the IronPigs rotation. He set a career high in innings, limited his walks, and increased his strikeouts.
Pivetta could be joined eventually at triple A by righthanders Ricardo Pinto and Thomas Eshelman. But it is in Class A where the top prospects will pitch in 2017. Keep an eye on righthander Kevin Gowdy, who turns 19 this month and was drafted in last year's second round, and Franklyn Kilome, a 21-year-old righthander who compiled a strong season in Lakewood. They are intriguing but still far away.