When we look back over any year of classical music in Philadelphia, the bests are numerous and the worsts are hard to find.
This isn't a compliment or a statement of civic pride; the Philadelphia presence in the recent Grammy Award nominations ought to take care of that. A more vital question is who has "conceptual virtuosity" — a term heard in philanthropic circles in reference to programs that lift performing institutions beyond their usual reach. That's the future, whether the concept refers to them making geographic inroads beyond Philadelphia or delivering concepts so attractive the world comes to them.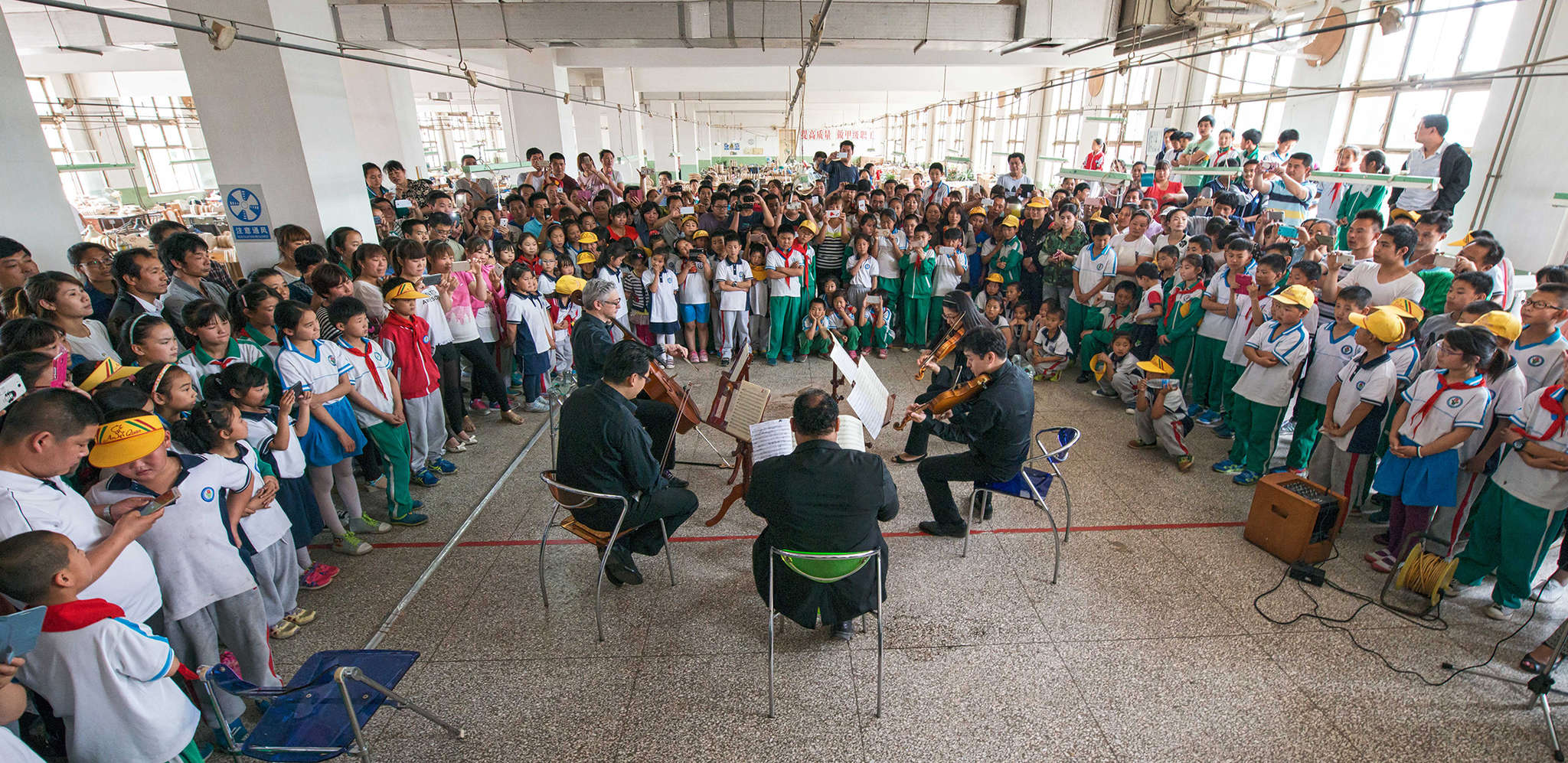 Best Symphonic Concerts. The opening of the Philadelphia Orchestra's spring tour in May was broadcast live on WRTI from Hong Kong, and if the players were jet-lagged, they certainly didn't sound it. Yannick Nézet-Séguin was at his most interpretively engaging. But as fresh as the performances were, isn't it time to move beyond ultra-standard repertoire like Scheherazade?
Yuja Wang plays Bartók and Messiaen elsewhere, but in Philadelphia, it was Chopin's Piano Concerto No. 2 — though in a performance as fine as any you're likely to hear.
Making those gifts keep giving isn't easy. The Royal Concertgebouw Orchestra's excellent live Symphonie Fantastique recording (RCO label) is some of the freshest Berlioz in years - but achieved only because chief conductor Daniele Gatti learned the piece while cloistering himself away from anybody else's interpretation.
Best alternative classical concerts. Some of the best singing is heard outside the opera stage, and by chance, all happened in October.
Trio Mediaeval sang a concert in the Cloisters section of the Philadelphia Museum of Art in a program of chants, carols, and folk songs with perfect vocal blends and a confiding sense of emotion. Piffaro the Renaissance Band's The Musical World of Don Quixote concerts at the Episcopal Cathedral were a wonderful high-to-low art tour of 17th-century Spain. But a key part was vocal group New York Polyphony.
Wildest of all — caught by chance at New York City's Town Hall — was Ensemble Basiani from the Republic of Georgia. This polyphonic music is too visceral to feel foreign, even if it's unlike anything else on earth. The harmonies are the sort you'd hear on bagpipes, only transcribed for voice and deployed with the gravity that comes with centuries of tradition.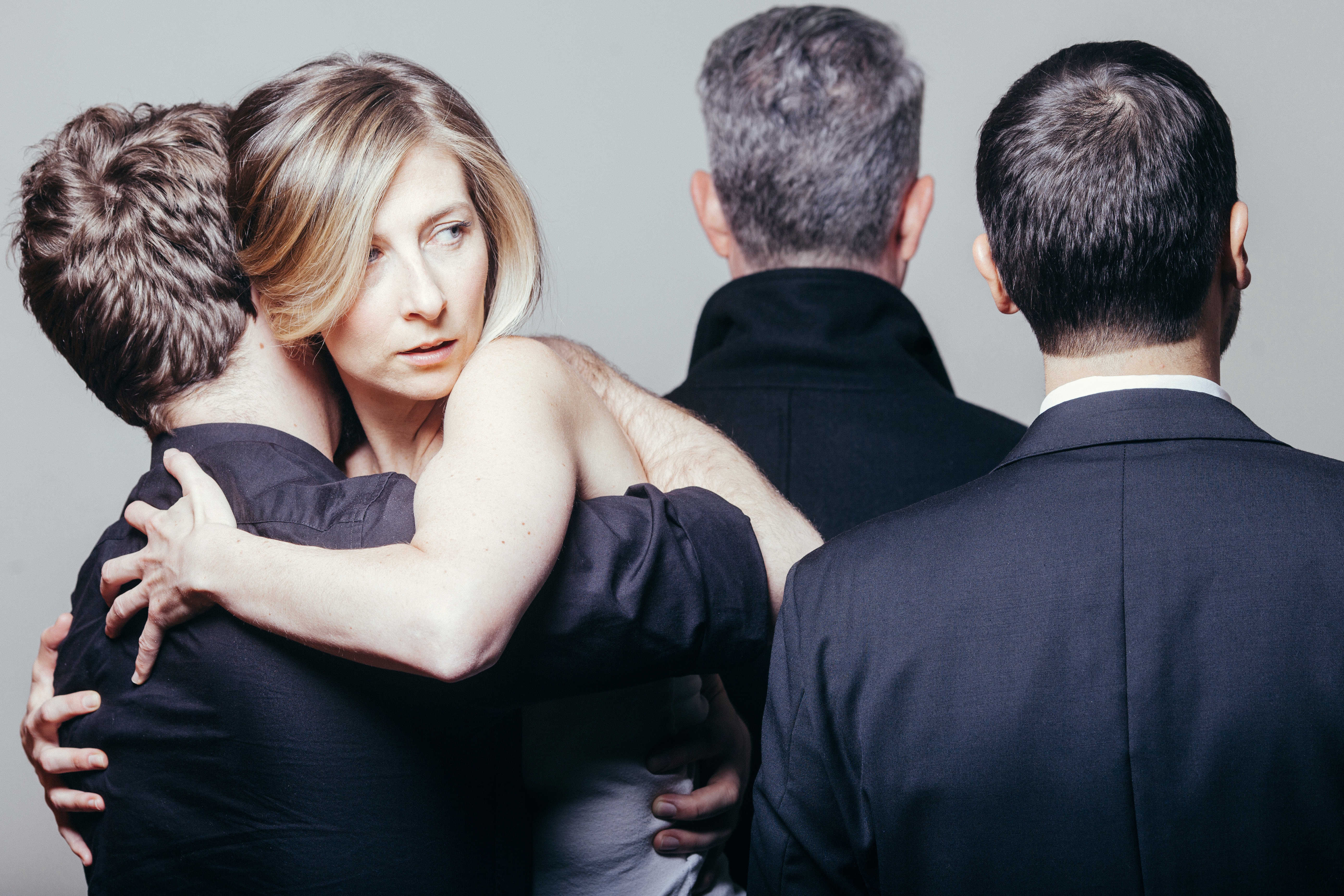 Most questionable musical exports. Surprise! Simon Rattle heads the list. After his great (though somewhat cut) Tristan und Isolde at the Metropolitan Opera, he guest-conducted the Philadelphia Orchestra in Mahler's Symphony No. 6. By all reports, Verizon Hall went quite well. But he didn't scale back for the more sensitive Carnegie Hall acoustics. Overkill with a capital O.
Peaks and valleys. In June, PRISM Quartet commissioned new works for the ethereal instruments designed by outsider icon Harry Partch. But the new composers seemed not to have a clue what to do with them.
In November, Midori played the Beethoven Violin Concerto with the Philadelphia Orchestra with such introspective depth that many simply couldn't hear her. Even orchestra players onstage . . .
Best discoveries. Les Canards Chantants, the vocal group based in Bryn Athyn, found some pretty adventurous sounds in the works of Giovanni Valentini (1582-1649) in February. Opera Delaware didn't strike gold with Franco Faccio's Verdi-era Hamlet in May but definitely hit silver. Last, the long-cut slow introduction to the Brahms Symphony No. 4 emerged from obscurity in conductor Thomas Hengelbrock's spring Brahms cycle with NDR Elbphilharmonie Orchester. I caught it on Web radio and was instantly addicted.
Best classical music videos. At long last, Einstein on the Beach, the life-changing stage work by Robert Wilson and Philip Glass, is on video (Opus Arte), not always casting the mesmerizing spell of the live experience, but showing the components of this rich, highly intuitive work. (Be forewarned: It starts slow).
Rameau's 1739 piece Dardanus looks marvelously bizarre in a time-travel production by Michel Fau (Harmonia Mundi), with authentic sets and choreography, well sung by a cast including Karina Gauvin and conducted with great authority by Raphael Pichon. A different kind of time travel comes from the 1968 televised performance of Elgar's The Dream of Gerontius conducted by Adrian Boult, with Peter Pears and Janet Baker singing out into the cathedral space in ways not heard in their many recordings (ICA Classics).
Comebacks of the year. Pianist Murray Perahia and violinist Kyung-Wha Chung have been sidelined by injuries in recent years, but both delivered their best work on Bach recordings this year, Perahia with the French Suites (Deutsche Grammophon) and Chung with the Sonatas and Partitas for violin solo (Warner).