Of the 64 beers from 35 breweries on The Inquirer's tasting table, judges crowned three champs in two categories: the "new" beers of 2016, and "sour" beers in various styles.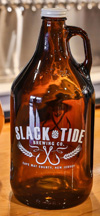 1. Bell Buoy, Belgian Blonde Ale (7.3%), Slack Tide Brewing Co. From one of the newest, smallest breweries, this is a well-made Jersey Shore take on a classic Belgian blonde that the judges found "clean and biscuity" with a lean golden body, good balance, fruity banana and clove notes on the nose, and a nice, grassy hop finish. As one judge wrote: "This is the one I can't wait to have again."

2. The Russian, Imperial Stout (9%), 2SP Brewing Co. Brewer Bob Barrar, who was known for his Russian Imperial Stout at Iron Hill, has tweaked the recipe for his new rendition of this big boy, and the judges found it richly malted and complex, with notes of molasses, licorice, and coffee, and a "durable head and full body" that some found "a bit hefty." Another called it "yummy but geeky."

Honorable Mention: The Captain's Quarters, Smoked Porter aged in bourbon barrels (5.7%), Forgotten Boardwalk Brewing Co. This super-complex fall special wowed judges with a well-integrated smokiness that "hung together beautifully" with tastes of "restrained bourbon," "tart smoked cherry," "toffee," and a dry finish. With virtually none left, though, this high-scorer could win only honorable mention.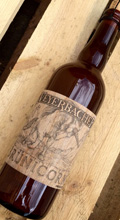 1. Brünicorn, American Wild Ale (6.5%), Weyerbacher Brewing Co. The first in a series of Brünicorn releases from one of the region's tart masters, this ale is a blend of two base beers soured with both wild brett and lacto yeasts then aged for a year in barrels with apricot puree. The "soft and perfumey" fruit notes were attractive to judges, who also detected butterscotch and herbs wrapped in a funk that reminded of kombucha and a whiff "Grandma's musty closet." Depending on the drinker, that can be a plus. "Memorable," wrote another.

2. Festina Pêche, Neo-Berliner Weisse (4.5%), Dogfish Head Craft Brewery. This low-alcohol pioneer in commercially bottled Berliner Weisse "hits all the right points in aroma, subtly and soft lemon" tartness. Well-liked, even if only a few judges picked out the flavors of fermented fresh peach that lingered on the finish.

3. Ourison, Saison, 4.8%, Tired Hands Brewing Co. This is an amalgam of two Tired Hands saisons, SaisonHands and HandFarm, after three months in large oak barrels, then conditioned in 750 ml bottles for another six months. A couple of the judges found the tartness a bit "harsh," but others raved about its peppery quality and "balance, balance, balance," with a lemony shandy character and clear evidence of barrel time that left it "funky and fresh."
Beers mentioned are shown here.