Sarah-Ashley Andrews
is the founder of Dare 2 Hope, a nonprofit aimed at preventing suicide in youth and young adults. She founded the organization in 2013 after a longtime friend committed suicide and has since educated nearly 3,500 people, according to Dare 2 Hope's website. She graduated from Lancaster Bible College.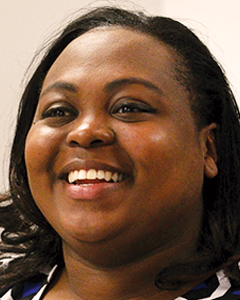 Jenné Ayers
, 29, is an associate at Philadelphia's Ballard Spahr law firm. In 2014, at 26, she ran unsuccessfully for Philadelphia City Council. Ayers is the daughter of former Philadelphia Fire Commissioner Lloyd Ayers. She previously worked on Joe Khan's campaign for Philadelphia district attorney and as Michigan voter protection director for Hillary Clinton's presidential campaign.  She graduated from Masterman High School and Harvard University and has a law degree from Yale Law School.
Tonya Bah
, 52, is an activist and parent of autistic twins, who attend district high schools. Last year she spoke out against a district plan, which has since been shelved, to open a school for up to 600 special-education students. She is a regular speaker at meetings of the School Reform Commission. According to her LinkedIn profile, she works for the Philadelphia Opportunities Industrialization Center, a job training and career advancement nonprofit.
Dario Bellot
is the chief financial officer at the Pennsylvania School for the Deaf and also is the treasurer for the school's board of trustees. He was formerly the senior vice president of Congreso de Latinos Unidos, a Philadelphia nonprofit that works with Latino communities. He sits on numerous boards and commissions, including the Mayor's Commission on People with Disabilities. A native of Argentina, he earned his bachelor's and master's degrees at the Universidad Argentina de la Empresa in Buenos Aires.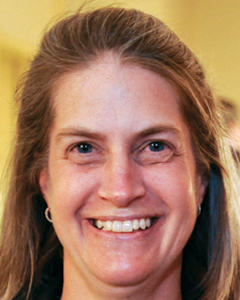 Suzanne Biemiller
, 52, is the founder of Highland Strategies, a consulting firm. Her experience spans the nonprofit and government sectors. She was part of Mayor Michael Nutter's inner circle, serving stints as interim chief of staff and director of policy, planning and coordination and first deputy chief of staff. She helped develop Greenworks Philadelphia, the city's first sustainability strategy. Biemiller formerly was a senior program officer at the Pew Charitable Trusts.  She is vice chair of the board of trustees at the Community College of Philadelphia. She received her bachelor's from Williams College and a master's degree from Harvard.
Laura Boyce
, a veteran of both public and charter schools, is the director of instructional practice in Philadelphia for Teach Plus, a national nonprofit that seeks to help teachers become education leaders. Before that, Boyce led the Uncommon Schools Charter School in Camden after serving as principal of a middle school in Camden. She began her career as a teacher in Philadelphia, where she also was an academy coordinator and department chair. She taught at West Philadelphia High School and Mastery Charter School's Simon Gratz 9th Grade Academy. She received a bachelor's degree from Princeton University in 2007 and a master's in education in 2009 from the University of Pennsylvania.
Rotonya Carr
is an assistant professor at the Hospital of the University of Pennsylvania, specializing in treating and researching fatty liver diseases. She is a graduate of Harvard University and Cornell University Medical College.
Julia Danzy
, 78, with degrees in social work from Columbia University and government administration from the University of Pennsylvania, has worked in the social-services field for more than three decades. A consultant now, she was the director of social services in  Mayor John F. Street's second term, overseeing both the city health and welfare departments.  Before that, she was a deputy commissioner of the city health agency for two years and served for eight years as a social-services expert for Philadelphia City Council.
Susan DeJarnatt
, 65, a former Community Legal Services lawyer, has been on the faculty of Temple Law School for 21 years. In 2008, she was given an award there for distinguished teaching. In her work, she has been a critic of charter schools and their impact on traditional public schools.  She earned an undergraduate degree from Oberlin College in Ohio and a law degree from Temple, where she was first in her class.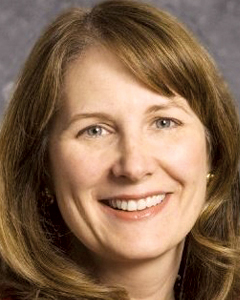 Stacy Dutton
, 56, is the executive director of the Lantern Theater Company, which has operated in Center City for two decades. Before taking on that post two years ago, she worked for 25 years as an investment manager, including serving as the managing partner of Brandywine Global Asset Management and as a cofounder and chief operating officer of Hygrove Partners. She has served on the board of the Philadelphia Orchestra since 2007, currently chairing its audit committee. Dutton has been a campaign contributor to Mayor Kenney and  Gov. Wolf. She earned an MBA from the Wharton School of the University of Pennsylvania and an undergraduate degree in philosophy from the University of Chicago.
Letitia Egea-Hinton
, 61, worked as a top official with Philadelphia agencies to help the homeless for nearly 30 years. Egea-Hinton  has also taught social work at Alvernia University in Reading. She earned a master's in social work from the University of Pennsylvania, a master's from Antioch University, and an undergraduate degree from Chestnut Hill College.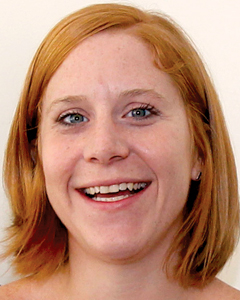 Mallory Fix Lopez
is a Lancaster-born linguist and founder of Language ConnectEd, a 
consulting firm
 for scientists and scholars. She is on the faculty at the Community College of Philadelphia and the University of Pennsylvania. Fix Lopez designed the curriculum for the Free Library's English-as-a-second-language cooking class and is the former coordinator of chef Jose Garces' ESL program.
Susanna Greenberg
is a clinical supervisor and lecturer at the University of Pennsylvania Law School's civil practice clinic. She is a graduate of Yale and New York University and has represented clients in antitrust cases. Greenberg has served on the boards of Independence Charter School and Young Involved Philadelphia and previously taught in elementary public and charter schools in Washington.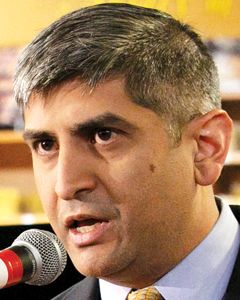 Anuj Gupta
has been the general manager of Reading Terminal Market since 2015. Last year, he was awarded a Knight Foundation grant to launch the multicultural 
food program
, Breaking Bread, Breaking Borders. He previously worked at Mount Airy USA, a community-development corporation, and was a deputy commissioner in the Department of Licenses and Inspection.
Lee Huang
is senior vice president and principal at Econsult Solutions Inc., a Philadelphia economic-analysis company. He obtained his undergraduate degree from Penn's Wharton School and master's degree from the university's Fels School of Government. Huang serves on several nonprofit boards, including the Greater Philadelphia Cultural Alliance, Preservation Alliance for Greater Philadelphia, and Sustainable Business Network of Greater Philadelphia.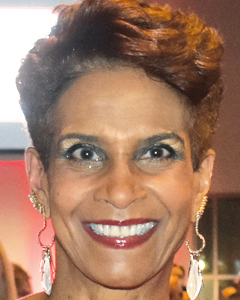 Renee Cardwell Hughes
, 67, a former Philadelphia Common Pleas Court judge,  was CEO of the American Red Cross of Eastern Pennsylvania from 2011 to 2017. Hughes, who received her law degree from Georgetown University Law Center and her undergraduate degree from the University of Virginia, initially was appointed to the court by Gov. Tom Ridge in 1995. She was elected to a 10-year term later that year and then reelect to a second term in 2005.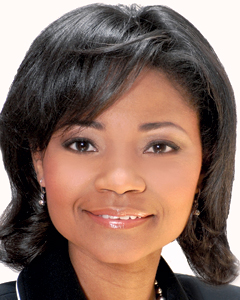 Loree Jones
, 49, served as the city's deputy managing director and briefly as managing director in the Street administration. Jones was one of those who directed Street's Safe and Sound program, helping open 11 curfew centers and after-school programs.  In 2010, she served as co-executive director of City Year Greater Philadelphia and later was chief of staff for the School Reform Commission.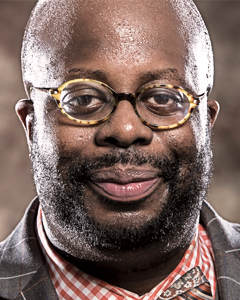 Chad Dion Lassiter
, 45, served for years as president of Black Men at Penn School of Social Work and has been a member of the Philadelphia Prison System Board of Trustees. Lassiter majored in social work at Johnson C. Smith University, a  historically black college in North Carolina, and earned a master's in social work from Penn. As a social worker, Lassiter assisted the United Nations in Haiti, where he counseled earthquake victims.
Maria Digiorgio
McColgan
, 46, who runs the child protection program at St. Christopher's Hospital, is an associate professor of pediatrics and emergency medicine at Drexel University College of Medicine. She completed medical school at Temple University School of Medicine, and completed an internship and residency at St. Christopher's and then a fellowship at Michigan State University. Her husband was a Republican nominee for U.S. House of Representatives in 1990 and '96. He was also a candidate for an at-large City Council seat in 2011.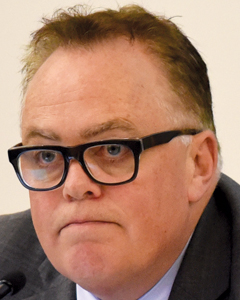 Christopher McGinley
, 59, a Temple University associate professor, was appointed by Mayor Kenney to the Philadelphia School Reform Commission in 2017. Over the years, he worked with the Philadelphia School District as a teacher, principal and administrator. In 1999, McGinley was appointed assistant superintendent in the Cheltenham School District and four years later was promoted to superintendent. In 2008, McGinley  became superintendent of the Lower Merion School District. As superintendent, McGinley oversaw a controversial redistricting plan. A group of black parents sued the district, accusing it of  illegally using race as a factor in the redistricting. A federal district judge ruled that, although race was a factor, it wasn't illegal.
Angela McIver
is CEO and founder of Math Foundations LLC and Trapezium Math Club. She has a doctorate in teaching, learning and curriculum from the Graduate School of Education at the University of Pennsylvania. A former middle school math teacher, she has three children who attend Philadelphia public schools.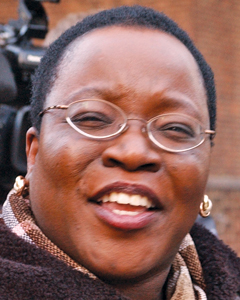 Folasade Olanipekun-Lewis
is regional director for government affairs and air services at American Airlines. She previously was chief administrative officer of the Philadelphia airport. Olanipekun-Lewis is a former chief financial officer for the Philadelphia City Council and, before that, the Philadelphia School District. A federal audit in 2010 found "widespread misuse" of federal grant funds by the school district  in 2005-2006, a time when Olanipekun-Lewis was chief financial officer. Olanipekun-Lewis has an undergraduate economics degree from the Graduate Center of the City University of New York's Baccalaureate Program, a law degree from Temple University Beasley School of Law, and a master's degree in government administration from the University of Pennsylvania Fels School of Government, where she also teaches.
Akil Parker 
worked as a mathematics teacher at the now closed World Communications Charter School in Philadelphia, according to his LinkedIn profile. He previously taught at Delaware Valley Charter High School.
Sharon Parker
is a former superintendent of Unionville-Chadds Ford and the Wallingford-Swarthmore School Districts.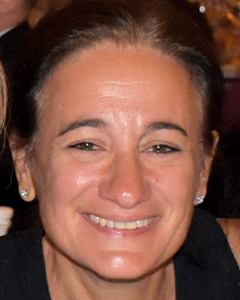 Roberta Trombetta
founded C.B. Community Schools, a private school in Manayunk targeting students who have been involved in the child-welfare or juvenile-justice systems. She previously led the now-closed Arise Academy Charter High School, a Philadelphia charter school for teens in foster care. Trombetta served on Mayor Kenney's transition team on human services.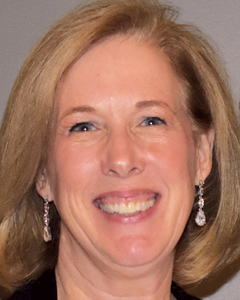 Patricia Wellenbach
is president and CEO of the Please Touch Museum. She previously was CEO of Green Tree School & Services, an approved private school and behavioral health agency for children diagnosed with a severe emotional disturbance or on the autism spectrum. She also founded a management consulting company that primarily worked with nonprofits. Wellenbach graduated from Boston College School of Nursing and has a certificate from UCLA Anderson School of Management's Healthcare Executive Program.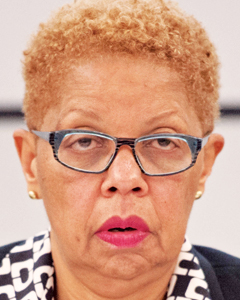 Joyce Wilkerson
, the chair of the School Reform Commission, is senior adviser for community relations and development at Temple University. Chief of staff to Mayor John F. Street, Wilkerson began her career as a lawyer at  Community Legal Services of Philadelphia. She worked for the Philadelphia Redevelopment Authority before joining then-Council President Street's staff in 1992, staying on when he became mayor in 2000. Wilkerson later served as executive director of the New Orleans Redevelopment Authority after Hurricane Katrina. She was named to the SRC by Kenney in 2016. Wilkerson graduated from the University of Pennsylvania and has a law degree from the University of California-Berkeley.
Correction: A previous version of this story misidentified nominee Angela McIver. She is not the woman of the same name who serves as CEO of the Fair Housing Rights Center in Southeastern Pennsylvania. 
Staff writers William Bender, Mark Fazlollah, Craig McCoy, Tricia L. Nadolny​ contributed to this article.