Skip to content
Eagles at the bye
Big Surprises Other than Carson Wentz McLane: Doug Pederson - His success has been a surprise, but at least there was photographic evidence of Wentz playing quarterback at a high level. Unless you happened to be in Louisiana to catch a Calvary Baptist Academy game from 2005-08, there wasn't m
Big Surprises
Other than Carson Wentz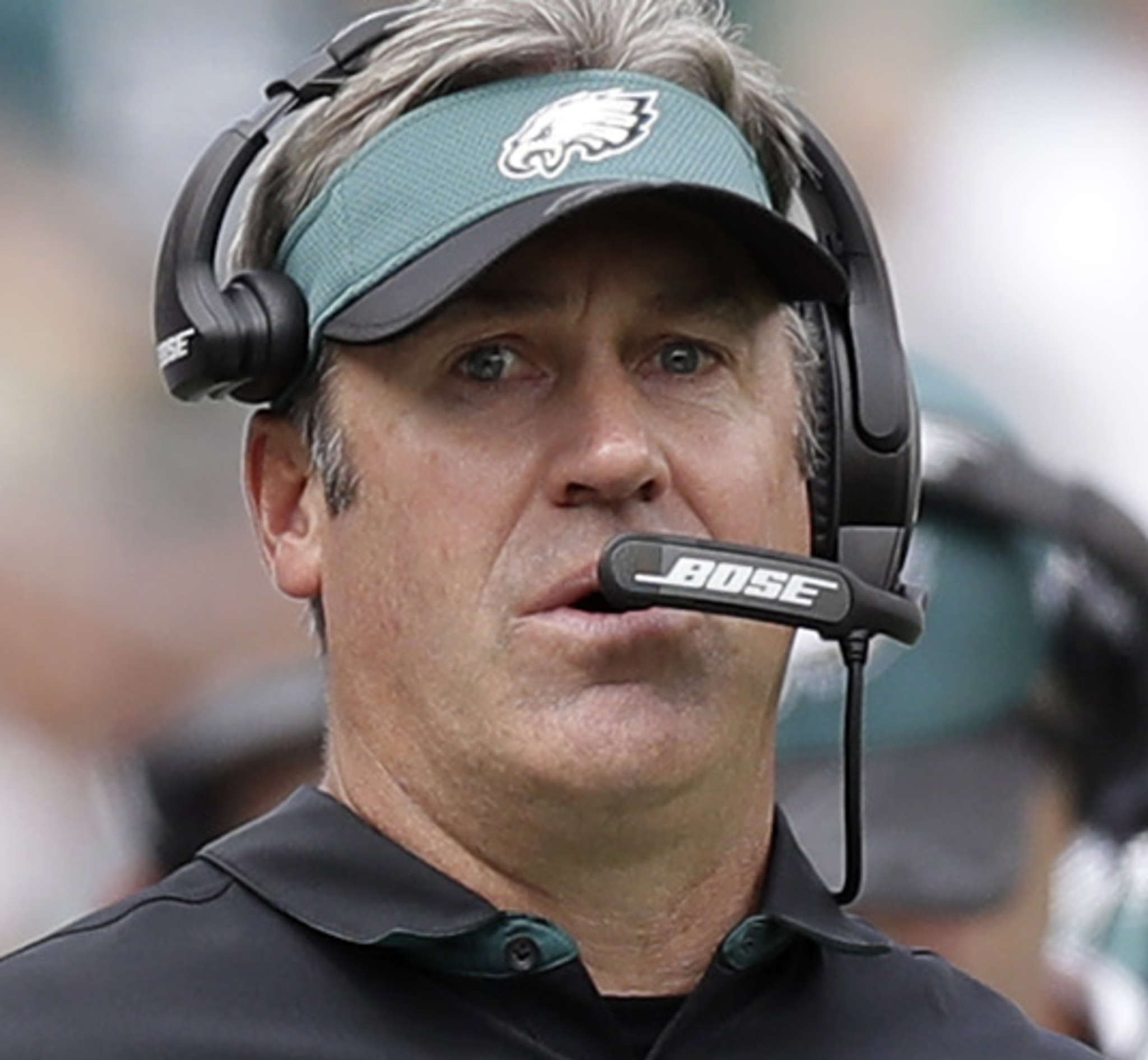 McLane: Doug Pederson - His success has been a surprise, but at least there was photographic evidence of Wentz playing quarterback at a high level. Unless you happened to be in Louisiana to catch a Calvary Baptist Academy game from 2005-08, there wasn't much to support the notion that Pederson would be a good head coach. But he rightfully deserves a large share of credit for the Eagles' 3-0 start. Pederson has been a steadying presence at NovaCare Complex, he has effectively delegated to a veteran staff, and he has helped nurture Wentz's introduction into the NFL. On the field, his play-calling and game management have been efficient. Do three games make Pederson the second coming of Bill Belichick? Hardly. But he's off to a solid start.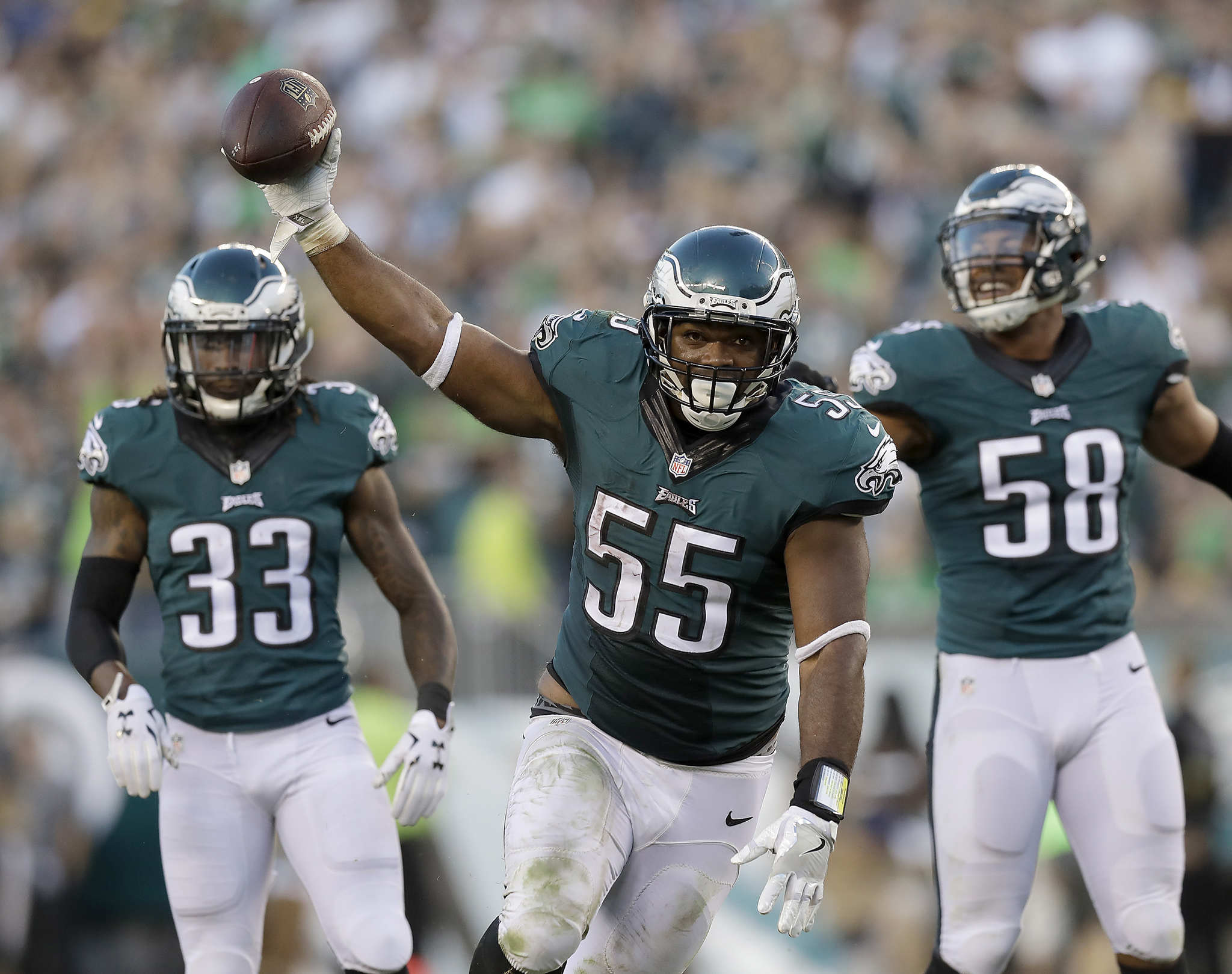 Berman: Brandon Graham - Graham has experienced almost every label during his seven years in Philadelphia, from first-rounder to draft bust to injury-riddled to trade target to big-money signee. Here's a new one: one of the best defensive linemen in the NFL. Back in the 4-3 defense, Graham (3 sacks, 4 tackles for loss) appears better suited for this scheme than how he played during the past three years. The attack-style defense fits his skill set, and he's been a threat against both the run and the pass. With Graham performing at such a high level, Vinny Curry has remained the third defensive end in the rotation even though he signed a big contract during the offseason.
Big Disappointments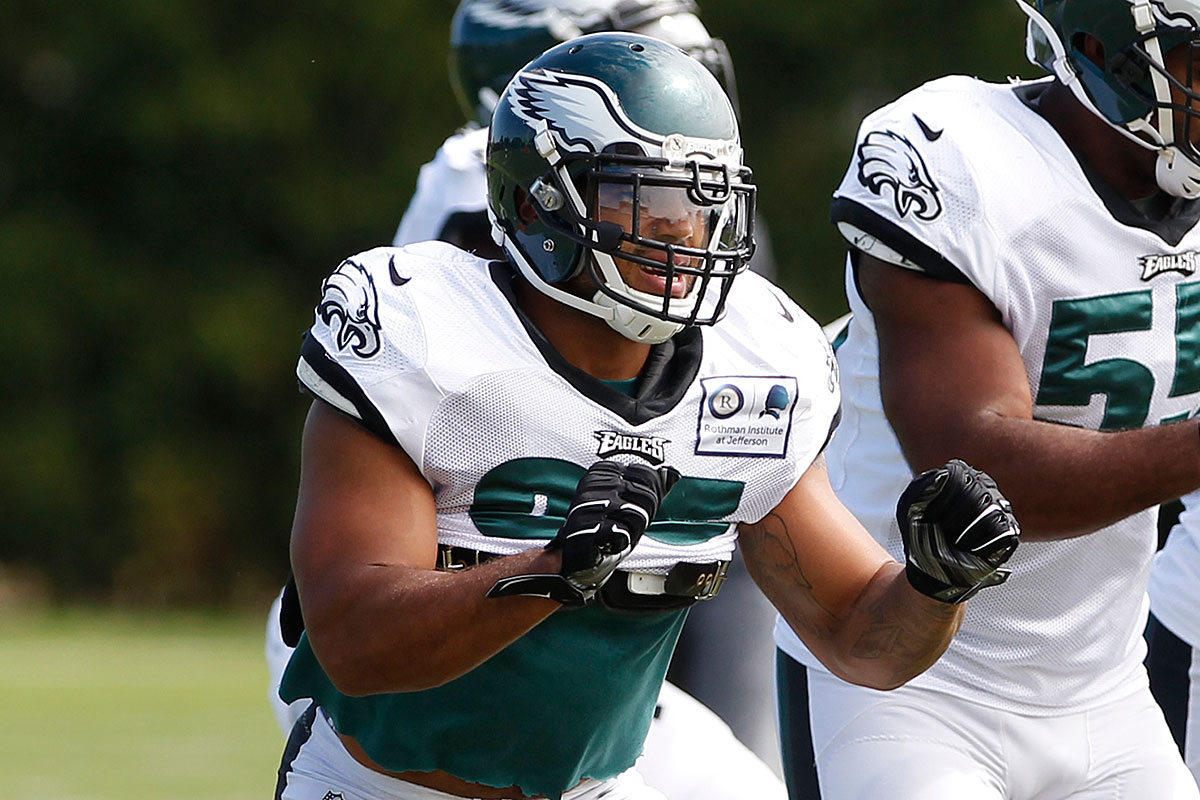 McLane: Mychal Kendricks - The Eagles signed Kendricks to a four-year, $29 million contract extension last August and he proceeded to have his worst season in the NFL. The return of a 4-3 defensive scheme - one that allows linemen and linebackers to play downhill - was supposed to rekindle his career. But the linebacker has essentially become a part-time player. Kendricks lost his job in the Eagles' nickel package to Nigel Bradham as he sat out two weeks of training camp with a hamstring injury. He's played only in base personnel and about 30 percent of the time. Perhaps Kendricks would contribute more if his playing time increased, but Bradham has done a strong job and who's to second-guess defensive coordinator Jim Schwartz at this point?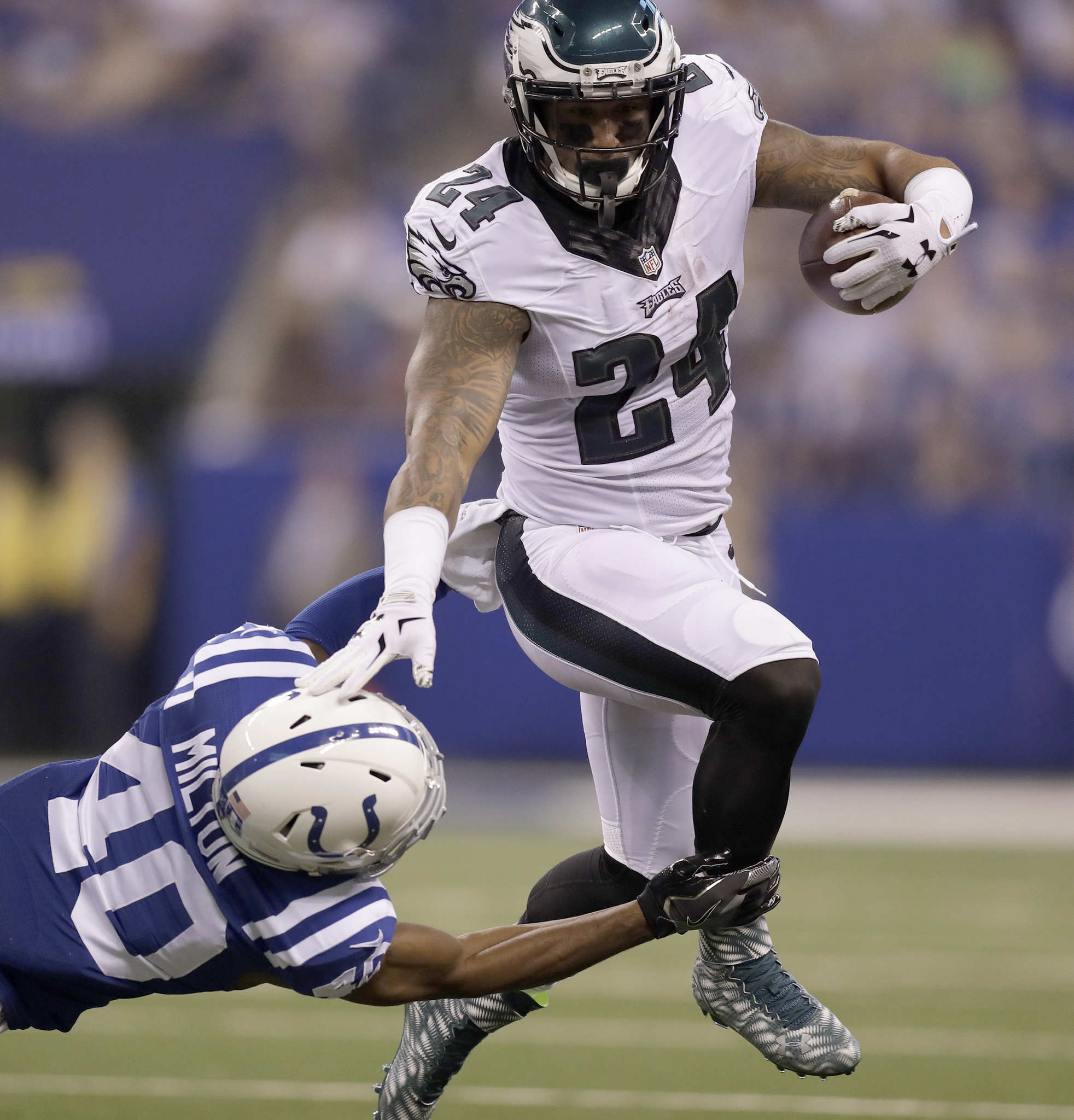 Berman: Ryan Mathews - Mathews entered the 2016 season clearly the lead running back after the team dealt DeMarco Murray. Pederson pledged a commitment to the run, and Mathews appeared to be the type of powerful back that could handle the load. But he needed to stay healthy, which has been the problem throughout his career. Sure enough, Mathews injured his ankle in Week 1, and that injury limited his workload during the next two weeks. He found the end zone three times in the first two games, but he's averaging only 3.2 yards per carry. Pederson is committed to keeping Mathews as the starter, although the rushers behind him on the depth chart have impressed. He'll need to stay healthy and play better to keep his job.
What to Watch For
McLane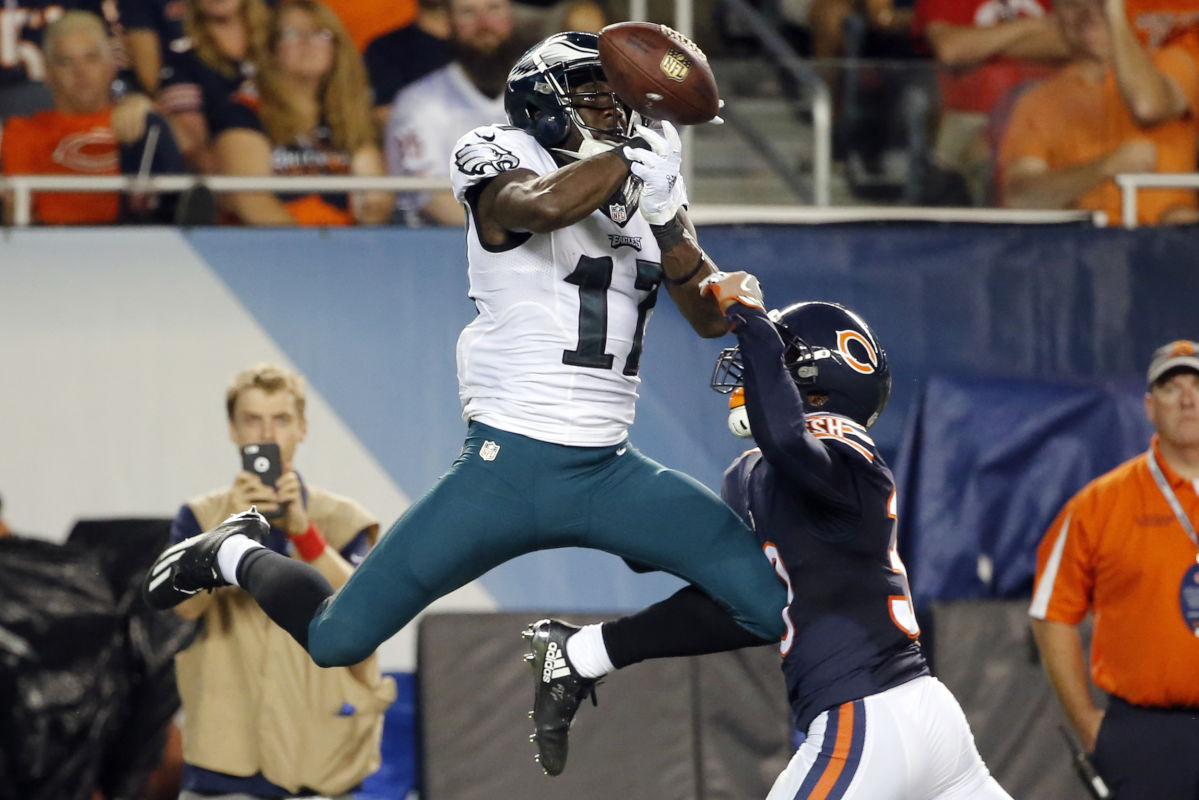 1. Outside help: Jordan Matthews has lined up on the outside about a third of the time, but he has essentially remained the Eagles' slot receiver. But the three other receivers - Nelson Agholor, Dorial Green-Beckham and Josh Huff - have accounted for just 35 percent of the Eagles' catches and 27 percent of their receiving yards. Agholor has shown mild improvement in his second season and Green-Beckham is still getting used to the new offense. So there is plenty of time for them to step it up. But the trio has mostly shown an inability to get separation downfield.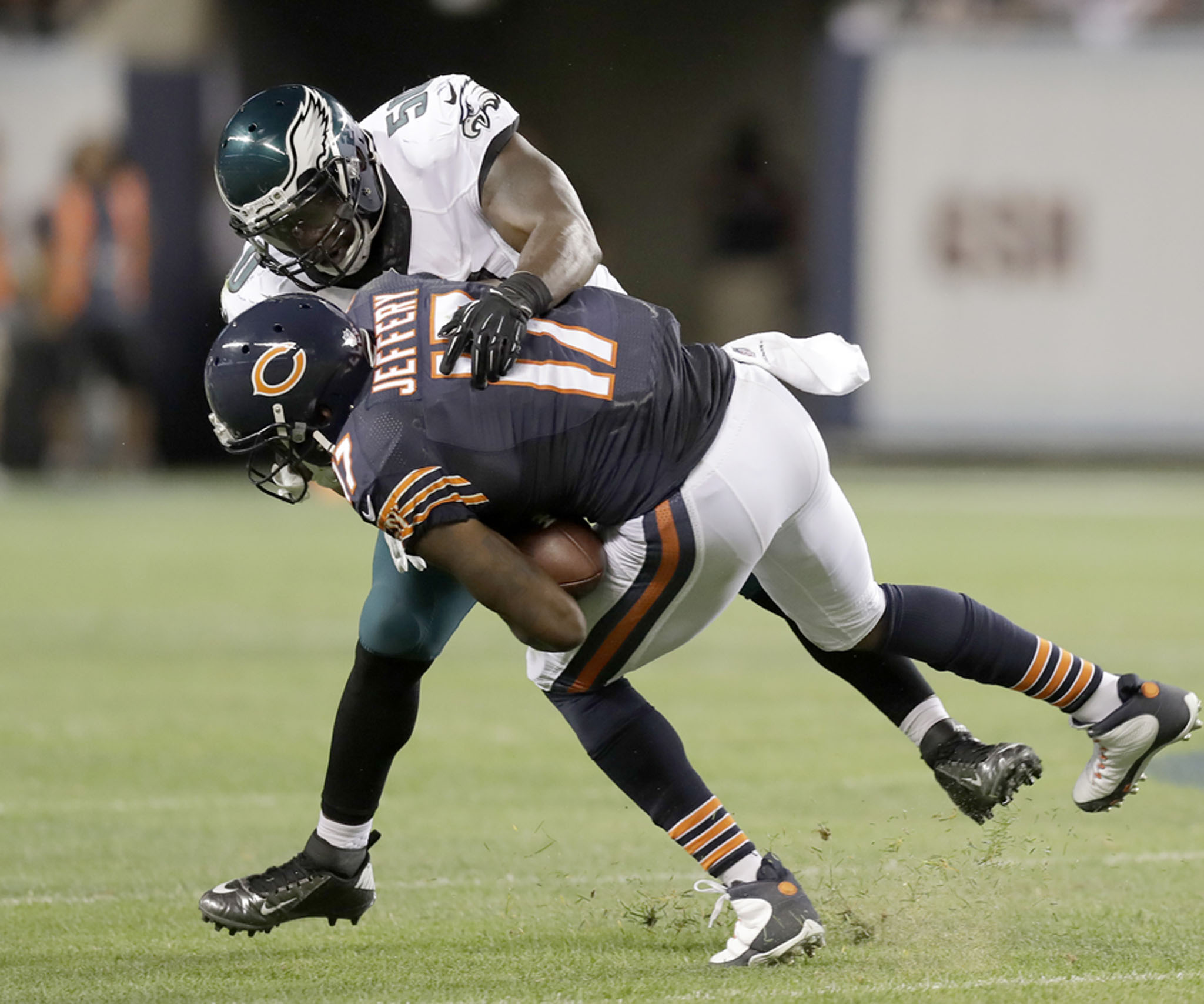 2. Linebacker rotation: Jim Schwartz waited a game before inserting veteran Stephen Tulloch into the defense, but it appears as if he will remain part of a linebacker rotation. He took about 15 percent of the snaps away from middle linebacker Jordan Hicks. It's fair to question the reasoning since Hicks has performed at a high level, but Schwartz could be looking ahead in case he gets injured and toward the dog days of December. But could the coordinator also be planning to further cut into Mychal Kendricks' playing time? Schwartz could have Tulloch play in the middle on base downs and slide Hicks to weak-wide in place of Kendricks.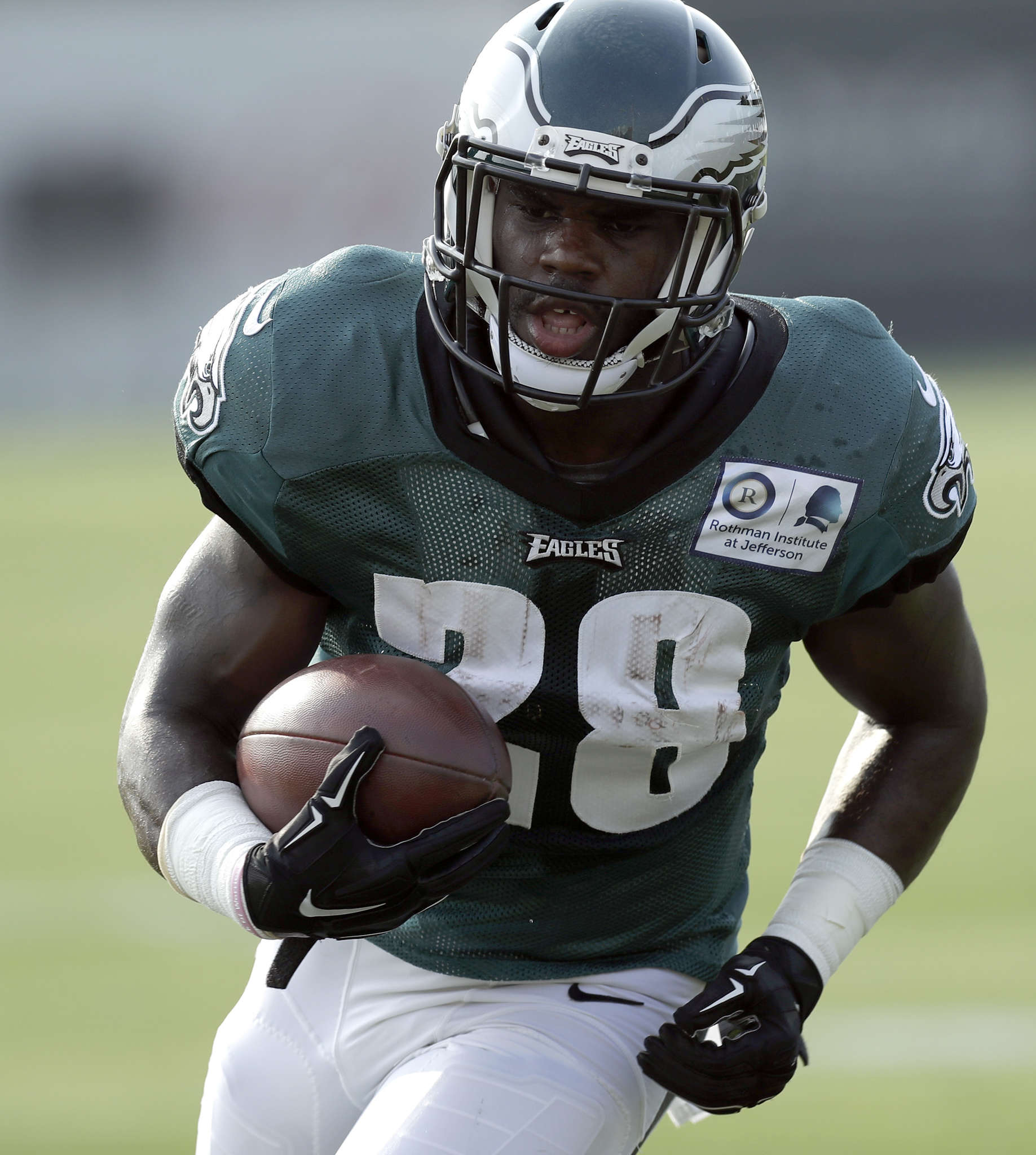 3. Smallwood's role: After sitting out most of training camp and the preseason, rookie running back Wendell Smallwood proved against Pittsburgh (17 carries, 79 yards, 1 TD) that he could perform at this level. Smallwood could keep a large role even when Mathews is 100 percent healthy. Doug Pederson said that he would continue to use a four-man rotation with Mathews, Darren Sproles, Kenjon Barner and Smallwood. But it could only be a matter of time before Smallwood is the lead ballcarrier.
Berman
1. Wentz's health: Quarterbacks get hit, but Wentz seems to invite contact rather than avoid it. The coaching staff has made this a discussion point with Wentz. It will be critical for the Eagles that he's healthy enough to start each week.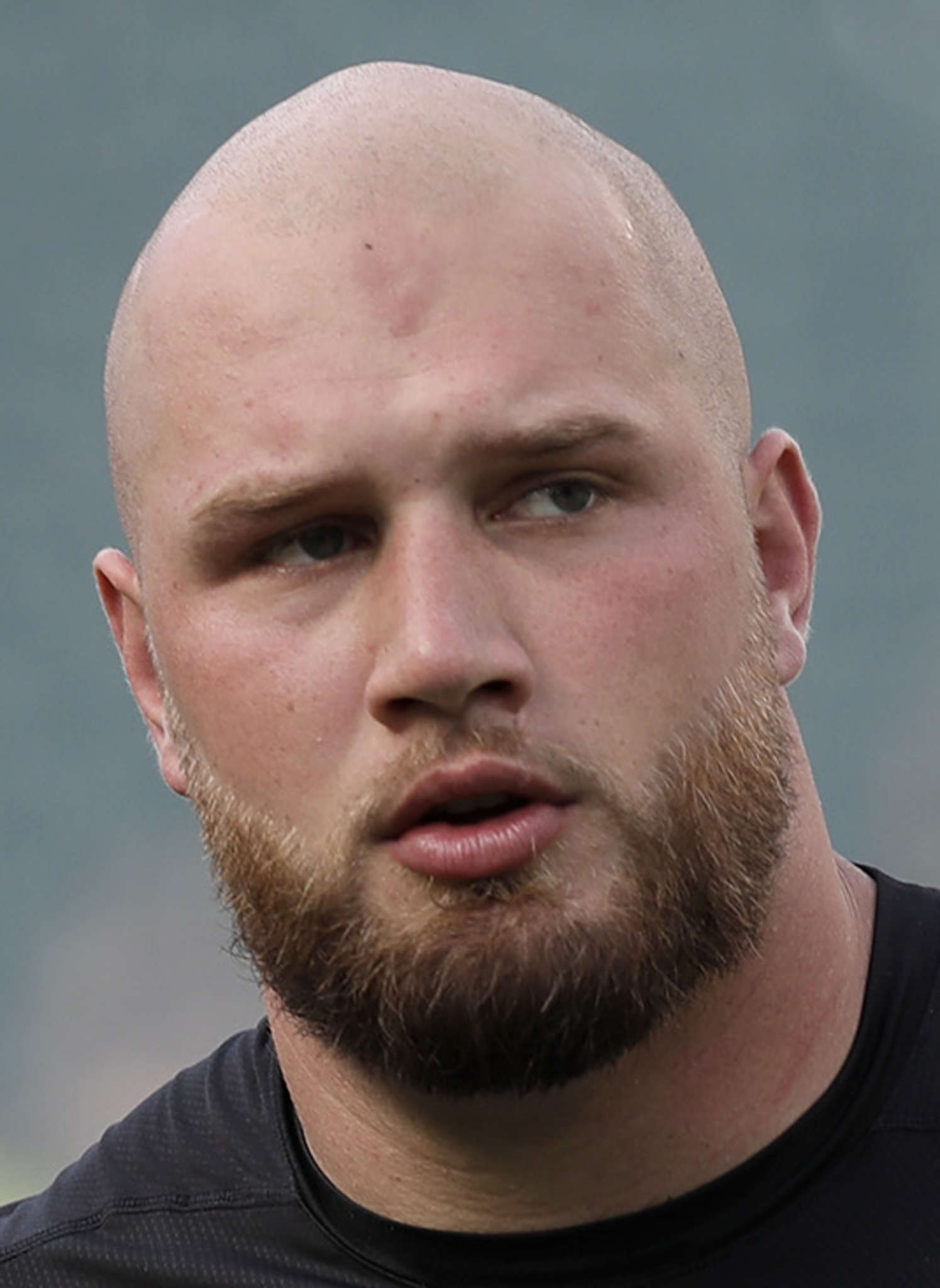 2. No Lane Johnson: When and if Lane Johnson serves a suspension for violating the league's policy on performance-enhancing drugs, Allen Barbre will play right tackle and Stefen Wisniewski will slide in at left guard. Johnson has excelled protecting Wentz's front side this season, so the responsibility will be on Barbre to make sure it's not a significant drop-off. Wisniewski, a career starter, should be able to handle his new role. The Eagles benefited from continuity on the line in September, and a suspension would disrupt it. The good thing for the Eagles is that with Wisniewski in the lineup, all five starters would still be veterans.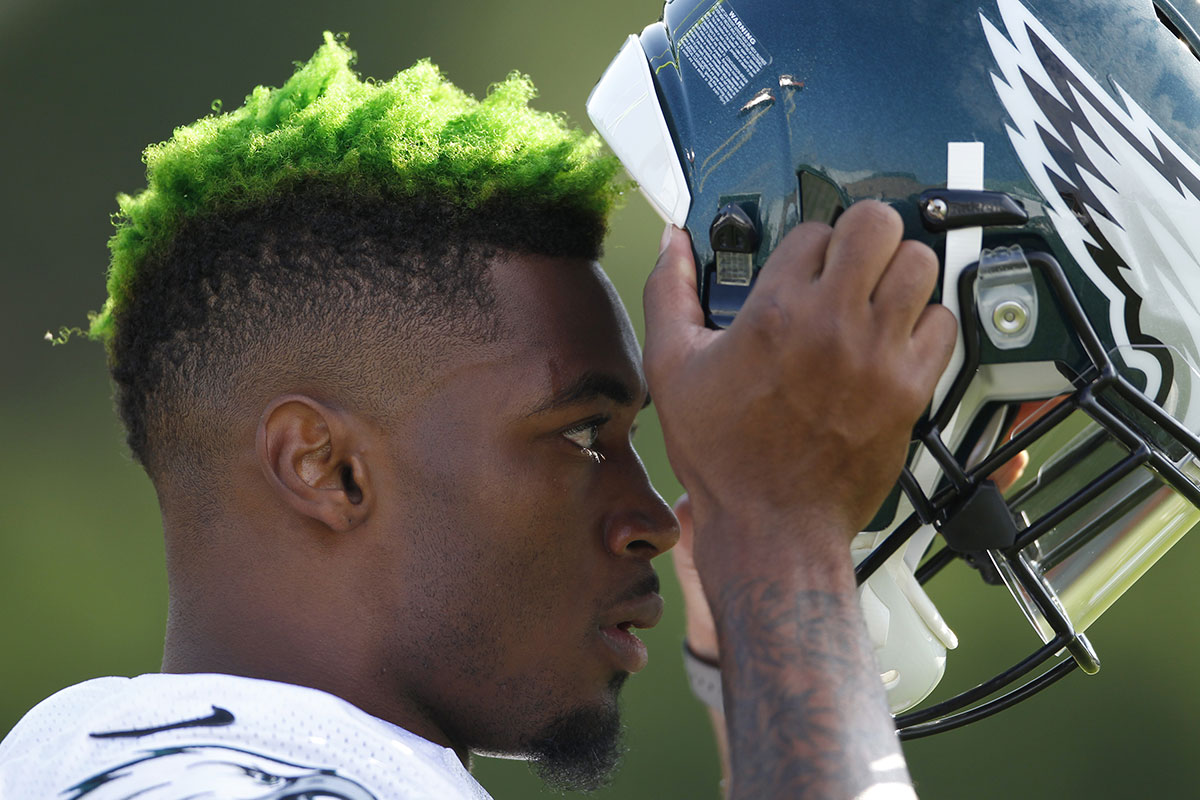 3. How good is Jalen Mills? When the Eagles traded Eric Rowe before the season, Schwartz said Mills made the 2015 second-round pick expendable. Leodis McKelvin's injury pushed Mills into a prominent role early in the season, and though he's been tested, there are reasons for optimism. The Eagles don't have a pipeline of promising cornerbacks, so the future at the position would look better if Mills proves that he can become a fixture in the lineup.
Re-Picking the Schedule
Oct. 9 at Detroit Lions
McLane: Jim Schwartz returns to his old head coaching stomping grounds and should be able to keep Matthew Stafford in check, even though the Lions have one of the more explosive offenses in the league. WIN
Berman: The Eagles keep the momentum going when they return from the bye week, and Schwartz continues to look like a top head-coaching candidate against the franchise that discarded him three years ago. WIN
Oct. 16 at Washington Redskins
McLane: The Redskins defense has yet to hold an opponent under 27 points, but you can often throw out the book when predicting divisional games. LOSS
Berman: Washington already lost at home to a rookie quarterback. Carson Wentz could follow Dak Prescott and leave Maryland a winner. WIN
Oct. 23 vs. Minnesota Vikings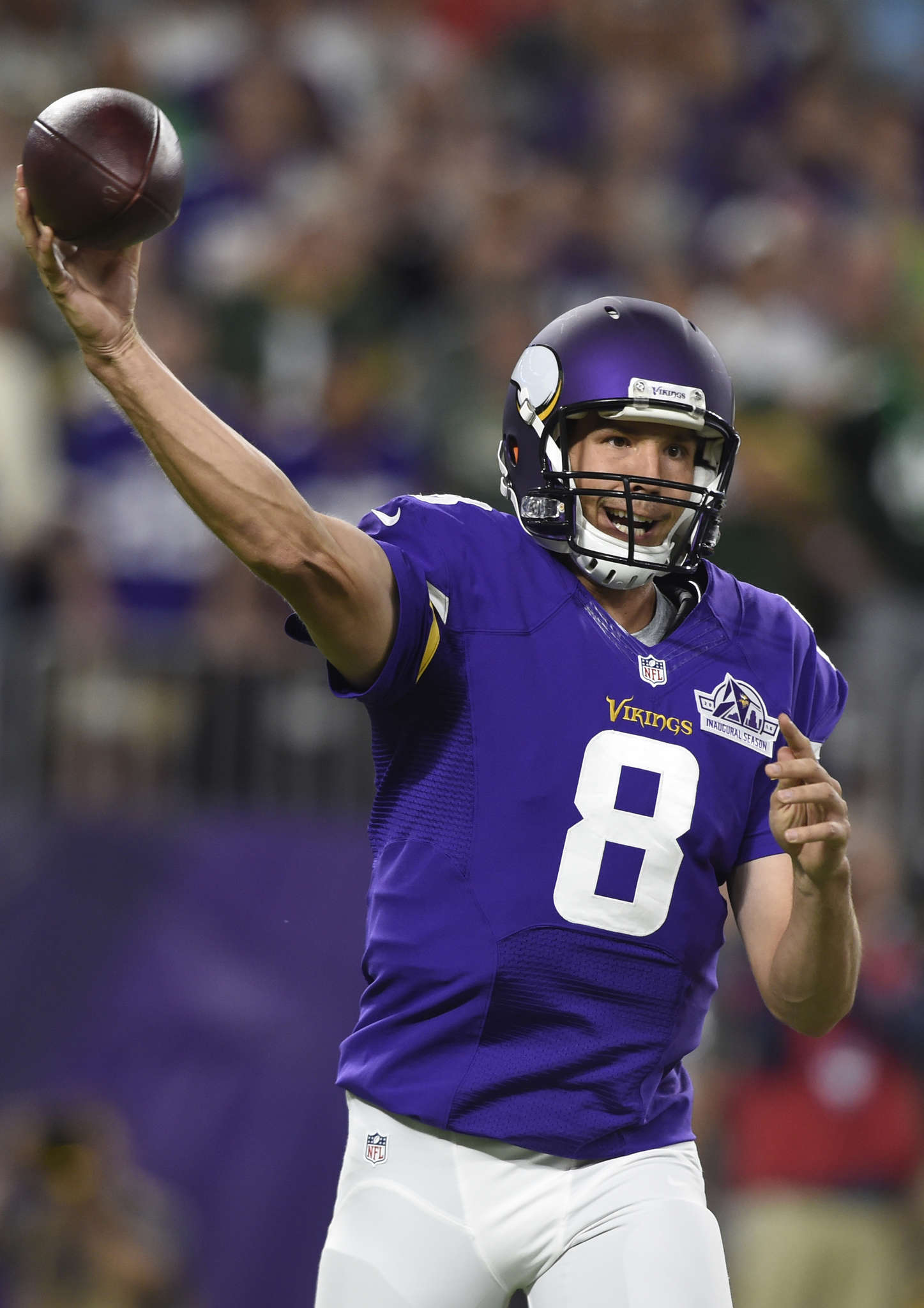 McLane: Best-case scenario, the Eagles and Vikings are undefeated when they meet for Sam Bradford's return to Philly. This will be Wentz's first look at an elite defense. LOSS
Berman: The Wentz-Bradford story line will dominate the discussion in the lead-up to the game, but the game will be determined by a matchup of two of the best defenses in the NFL. LOSS
Oct. 30 at Dallas Cowboys
McLane: Will Dallas have Tony Romo back? It might not matter with the way Prescott is playing. Who wouldn't want to see a matchup of rookie quarterbacks who could be contending for years to come? LOSS
Berman: The Cowboys are coming off a bye week, giving their coaching staff extra time to prepare and, more importantly, Romo and Dez Bryant time to get healthy. LOSS
Nov. 6 at New York Giants
McLane: The Giants will be coming off the bye, but the Eagles will be coming off a tough three-game stretch. WIN
Berman: The Giants will challenge the Eagles for the NFC East crown - as long as Eli Manning doesn't turn the ball over like he did in Week 3. LOSS
Nov. 13 vs. Atlanta Falcons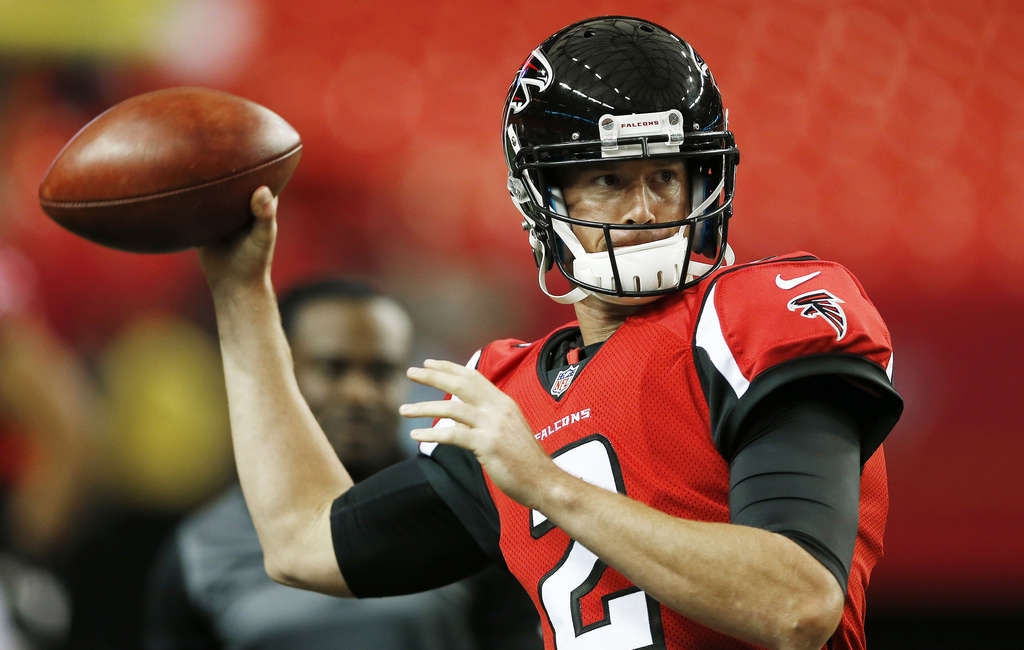 McLane: Matt Ryan is off to perhaps the best start of his career. And the Falcons' defense is typically stout, but their pass rush isn't. WIN
Berman: Ryan has won his last three games against his hometown team, but this game will be decided by the better defense. WIN
Nov. 20 at Seattle Seahawks
McLane: Anything is possible, but the Seahawks have won 29 of their last 34 at home. If Russell Wilson is still out by this point, however, all bets are off. LOSS
Berman: Wentz excelled on the road against Chicago, but he has to worry about more than crowd noise in this game. He also would need to beat one of the NFL's best defenses. LOSS
Nov. 28 vs. Green Bay Packers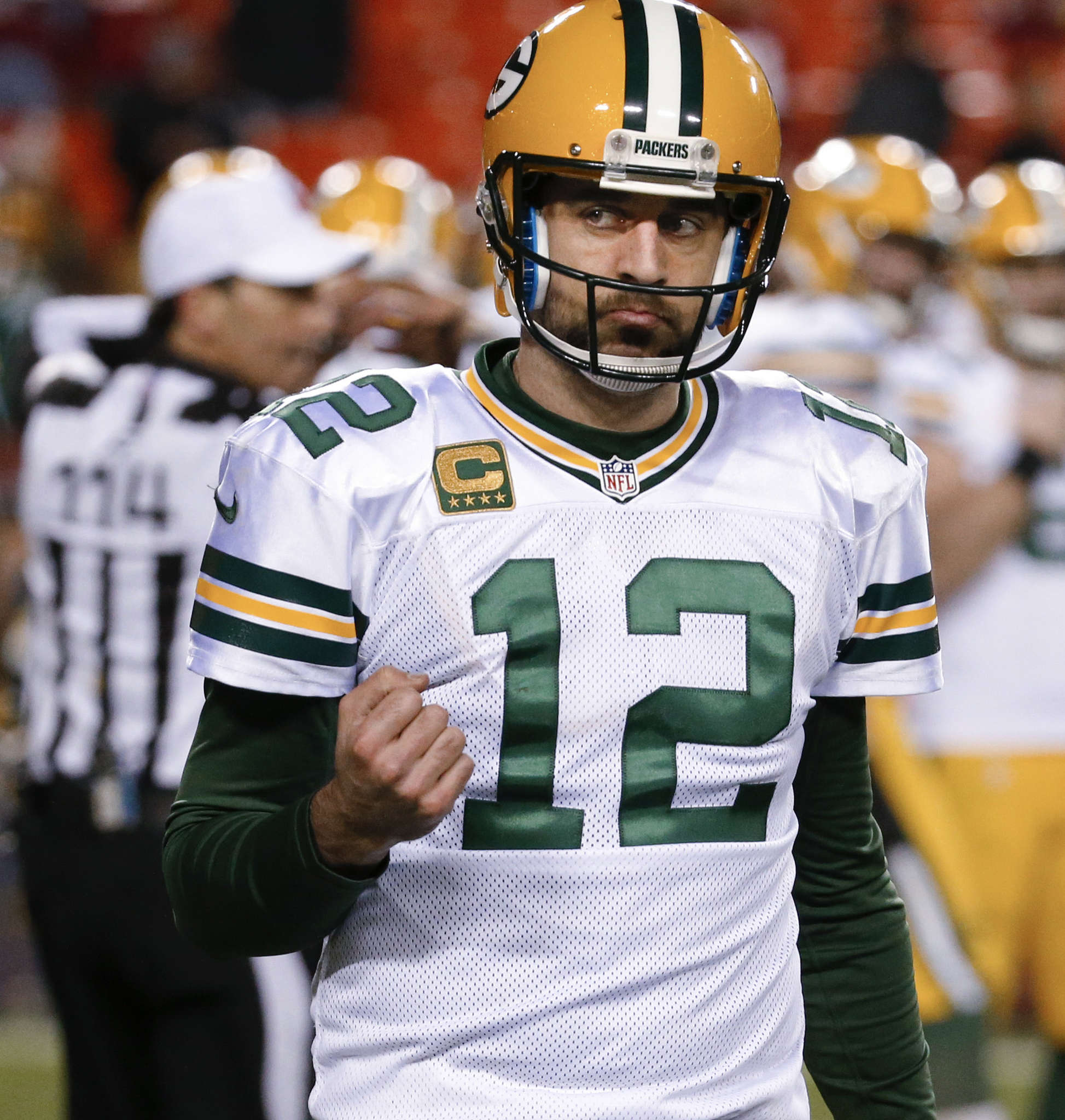 McLane: Aaron Rodgers will be the best quarterback the Eagles face during the regular season, but he has looked mortal this season. This could be a defining win and legitimize the Birds. WIN
Berman: The Eagles stymied Ben Roethlisberger in Philadelphia - can they do the same against Rodgers? LOSS
Dec. 4 at Cincinnati Bengals
McLane: For the Bengals, the Eagles are sandwiched in between games vs. divisional rivals - Ravens and Browns. But this will be a difficult test for the visitors. LOSS
Berman: The Eagles will need to repeat what worked against Pittsburgh if they hope to knock off one of the NFL's talented teams on the road. LOSS
Dec. 11 vs. Washington Redskins
McLane: It's difficult to see a team as flawed as the Redskins winning the season series against the Eagles. Washington has been a December spoiler the previous two years, though. WIN
Berman: This will be Washington's third consecutive road game and comes amid a difficult stretch of games against playoff contenders. WIN
Dec. 18 at Baltimore Ravens
McLane: The Ravens opened the season 3-0, but how impressive are wins over the Bills, Raiders and Jaguars? The Eagles haven't played in Baltimore since a 36-7 pounding in 2008. WIN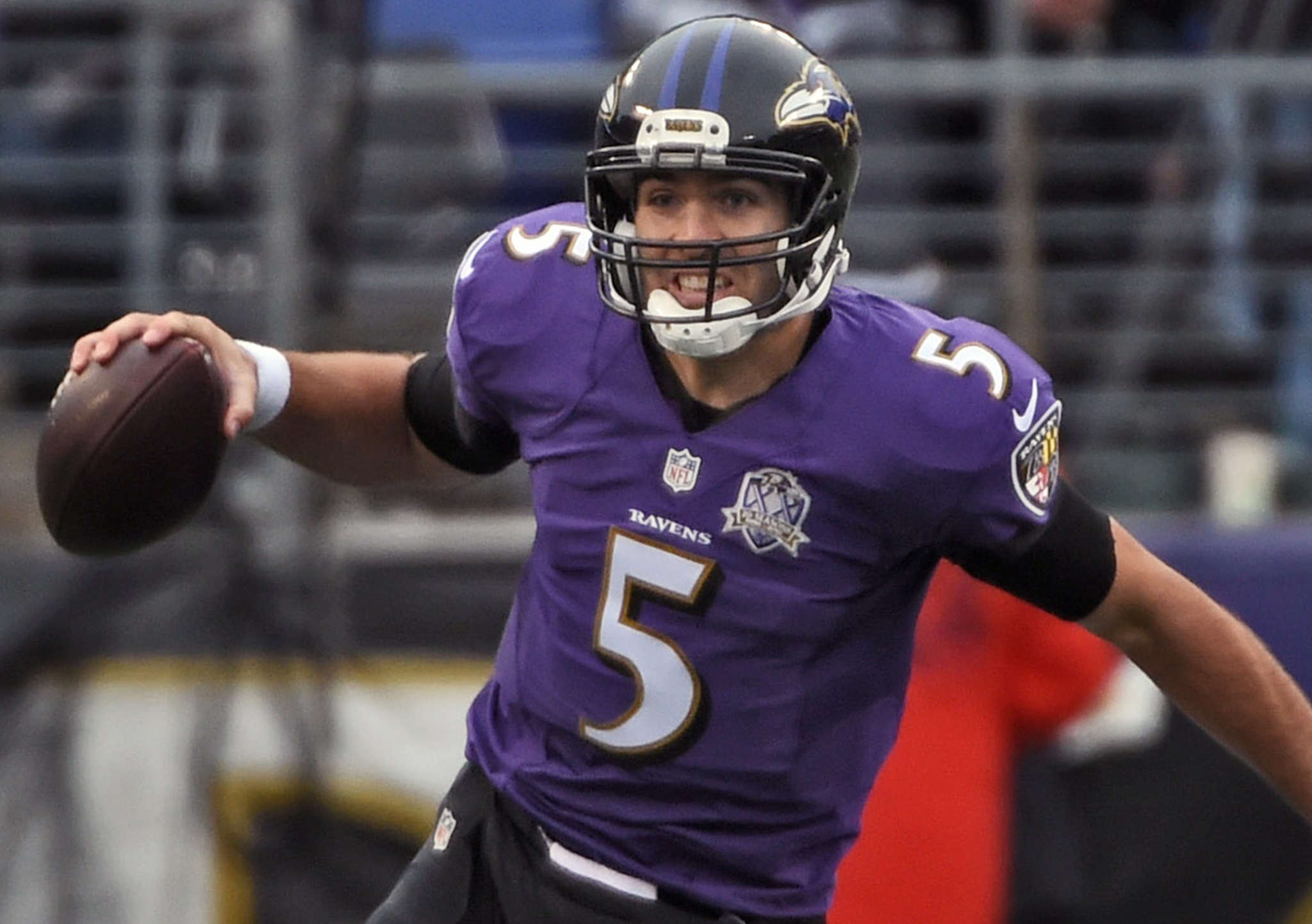 Berman: The Ravens face the Eagles on a short week, which could be an advantage for the Eagles. The experience of coach John Harbaugh and quarterback Joe Flacco will help the Ravens. LOSS
Dec. 22 vs. New York Giants
McLane: The Giants have been riding their starting defensive line early this season. Will the lack of depth come back to haunt them? LOSS
Berman: It's a quick turnaround for both teams, and the Eagles will enjoy a merry Christmas weekend after a critical NFC East victory. WIN
Jan. 1 vs. Dallas Cowboys
McLane: With the NFC East crown potential on the plate, the Linc should be jacked up. A trip to the playoffs seemed unimaginable at the start of the season, but with Wentz anything is possible. WIN
Berman: The Eagles beat the Cowboys in Week 17 the last time they won the NFC East. They can do it again this season. WIN
Final Record Prediction
McLane: 10-6
Berman: 9-7