Skip to content
C is for carrot booze, the latest veggie eau de vie from Lansdale's Boardroom Spirits
Like the raw ingredient itself, carrot liquor is better as a building block than a star in its own right.
Drinking your veggies sounds like a lot more fun, thanks to Boardroom Spirits in Lansdale. Though it still might take some persuasion. Of all the sexy ingredients that could headline a bottle of booze, carrots might follow only beets as least likely to draw a crowd. But Marat Mamedov, one of Boardroom's cofounders, is just the kind of "nerd scientist" for the task, says Jon Medlinsky, owner of Martha in Kensington. (Tim Mokes is Boardroom's distiller.) So it's really no surprise that Boardroom has distilled brandies from both roots in succession -- first its "B" (for beet, which tastes like alcoholic borscht) and now "C" (for, well, you know…) It's a curious specimen, this clear eau de vie made from 100 percent carrots, 12.5 pounds of which go into every 375 ml bottle. But if you sip it straight, you'll miss the point. Like the raw ingredient itself, carrot liquor is better as a building block than a star in its own right. And its full personality opens up when paired with another alcohol. Medlinsky uses white vermouth with a splash of celery bitters and cilantro tincture at Martha. At Aldine, another strong proponent of the local distilling scene, co-owner Jennifer Sabatino blends it with tequila and lime for the restaurant's seasonal margarita. And it's simply shocking how much that carrot essence suddenly appears, its rooty essence adding an almost healthy aura to every happy-hour sip.
-Craig LaBan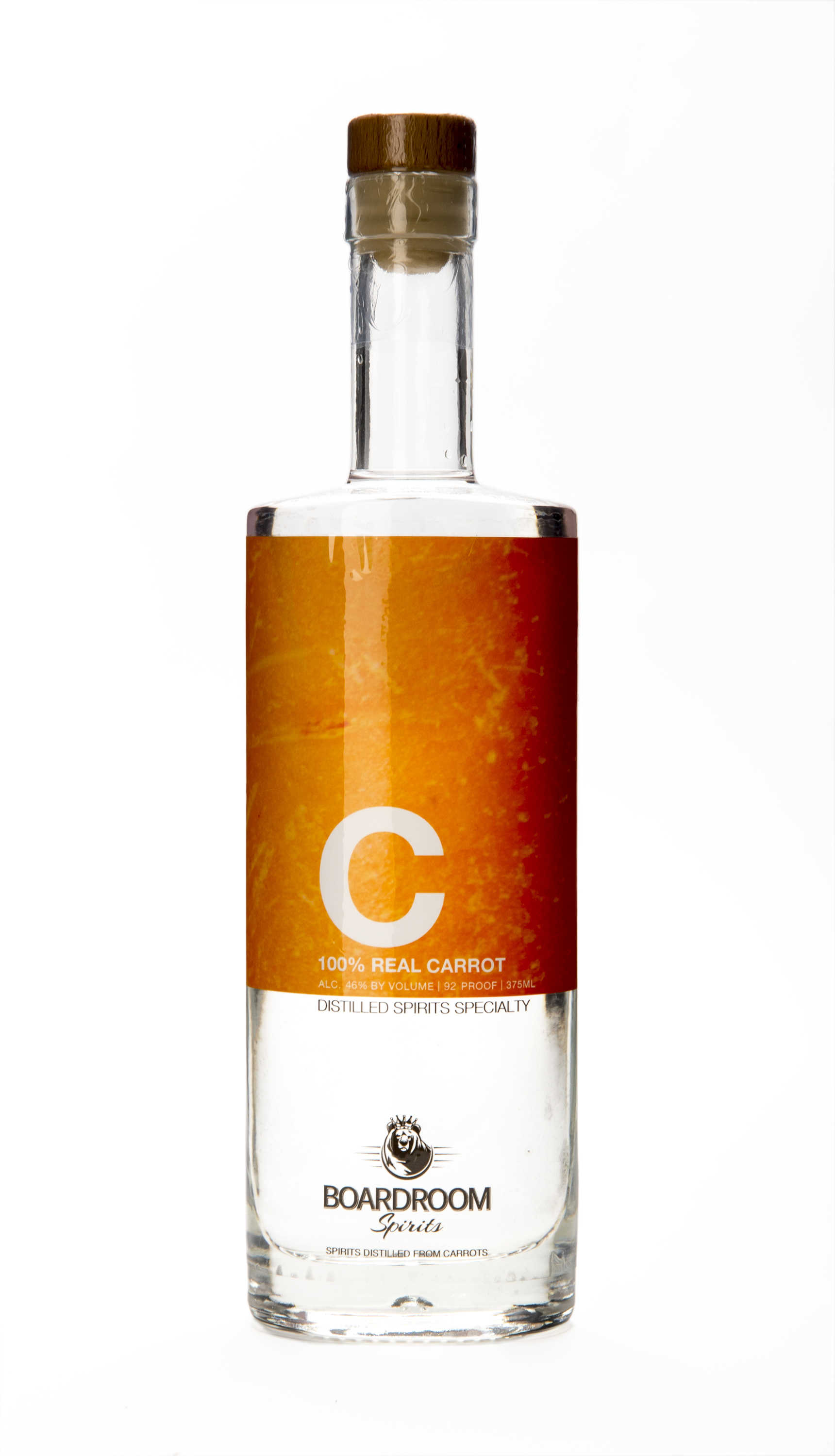 Boardroom Spirits C, $30 per 375 ml bottle, available at distillery (575 W. Third St.,
Lansdale, boardroomspirits.com) and at Reading Terminal Market on Thursday and Sunday. Taste it in cocktails at Aldine (1901 Chestnut St.; aldinerestaurant.com) and Martha (2113 E York St.; marthakensington.com).
What's up in Philadelphia's food world? We'll have you covered in our new food newsletter, launching soon. We'll answer your burning (and simmering) questions: Where should I eat? Where are the new restaurants? Where should I drink? Where are the best values? SIGN UP NOW to reserve your seat at the table.