Skip to content
Here's what fake Russian Facebook posts during the election looked like
We've been repeatedly told that Russia used Facebook to interfere with the 2016 election. Now we're getting a glimpse at the posts they thought would sway the election.
In May 2016, a small group of protesters with a "#WhiteLivesMatter" sign adorned with Confederate flags showed up outside an Islamic center in Houston for a rally promoted by a Facebook page called "Heart of Texas."
It was fake news.
Billed as a rally to "Stop Islamization of Texas," the gathering and the Facebook page that promoted it were really an attempt by Russia to interfere with the 2016 election by sowing discord among voters, in this case by attempting to push propaganda on Americans susceptible to anti-Muslim messages. The posts weren't created in Texas — they were manufactured by a "troll factory" called the Internet Research Agency in St. Petersburg, Russia.
Casey Michel, a journalist who for years has tracked Russia's efforts to influence Americans, was the first to link the Heart of Texas page to Moscow. It took Facebook months to remove the page, which had more than 249,000 followers when it was shut down last month, and a spokesman said it was "likely operated out of Russia." Now CNN has confirmed that the page was one of 470 Facebook accounts and pages turned over to Congress as part of its investigation into Russian interference in the 2016 election. Facebook says ads purchased by these fake accounts were viewed by 10 million people.
Posts retrieved from the Heart of Texas page offer insight into how Moscow used social media in an attempt to interfere with our elections, and how it appears that the Kremlin was acting to promote then-Republican presidential nominee Donald Trump and his campaign's views while attempting to undermine his opponent, Democrat Hillary Clinton.
Some posts feature largely uncontroversial pro-Texas images that appear designed simply to maximize the number of likes and shares the page would receive. Many posts, reflecting their Russian origin, featured broken English or memes that made little sense.
A large number of the posts on Heart of Texas went after Clinton directly, like this one with a manipulated image showing her shaking hands with 9/11 mastermind Osama bin Laden and referring to her as a "lying murderer and criminal."
Another showed Clinton next to Joseph Stalin, Fidel Castro, Adolf Hitler, and Barack Obama alongside a message about gun control.
Others refer to Clinton as "pure evil" and show her behind bars, mirroring chants Trump led at his popular rallies during the election to "lock her up."
At least one post promoted Trump outright, as he stood with police officers who were wearing "Make America Great Again" hats (notice the odd English below the image).
"Heart of Texas" posts also heavily promoted secession from the United States, calling for rallies across Texas just days before the election. As CNN reporters Tim Lister and Clare Sebastian noted, secession was also championed by many segments on RT America, which is funded by the Russian government and available through nearly all cable plans throughout the U.S.
In a piece for Politico, Michel wrote that Russia's interest in American secession is payback over the U.S. role 20 years ago in the breakup of the Soviet Union. "Since the destabilization of the West is on Russia's agenda, they may try to reach out to the U.S. separatists," Anton Shekhovtsov, a researcher on Moscow's links to far-right movements in Europe, told Michel.
There were also numerous posts promoting policies that aligned with Trump's campaign, including placing strict limits on refugees from Syria, defending the Second Amendment, romanticizing the Confederacy and its flag, and touting Christianity while remaining critical of Islam.
CNN also confirmed that the "Blacktivist" Facebook page (and corresponding Twitter account) were also linked to the Russian government, which appears to have been an attempt during the 2016 election to heighten racial tension across the country.
The page, which had more than 360,000 followers before it was shut down by Facebook, regularly featured memes and images designed to stoke racial anger, targeting the protests of several African American athletes, like former San Francisco 49ers quarterback Colin Kaepernick and Eagles safety Malcolm Jenkins.
Trump regularly cited Kaepernick in his election rallies, including at a gathering in Colorado a month before the election, where he said the NFLer's decision to kneel during the national anthem to promote racial injustice was "terrible."
"I think it's a terrible thing," Trump said. "And, you know, maybe he should find a country that works better for him. Let him try, it won't happen."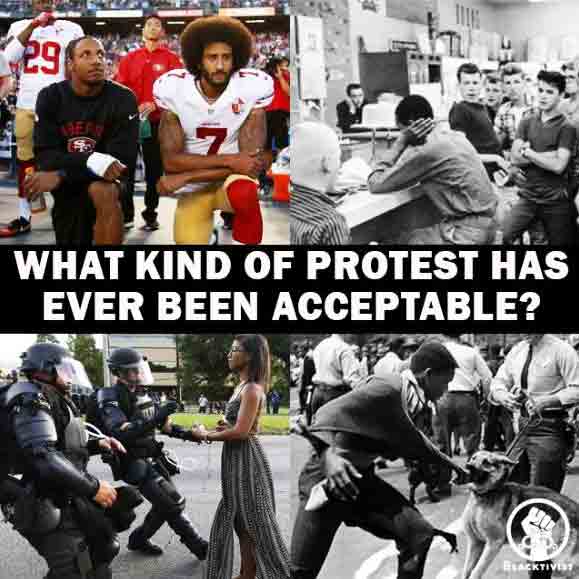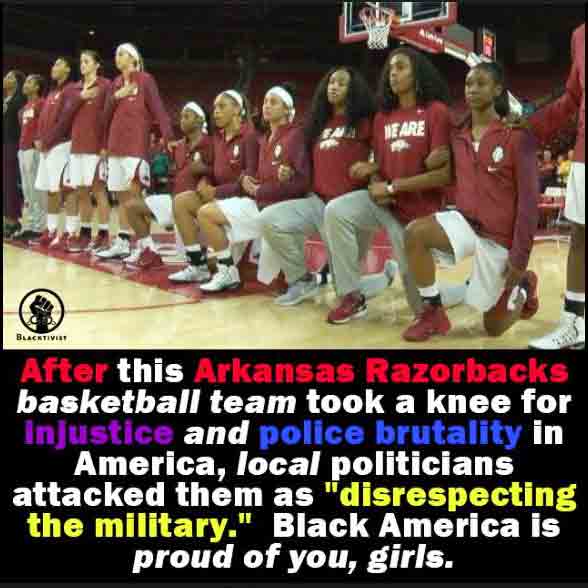 Representatives of Facebook, Google, and Twitter are scheduled to appear Nov. 1 at a hearing before the Senate Intelligence Committee.