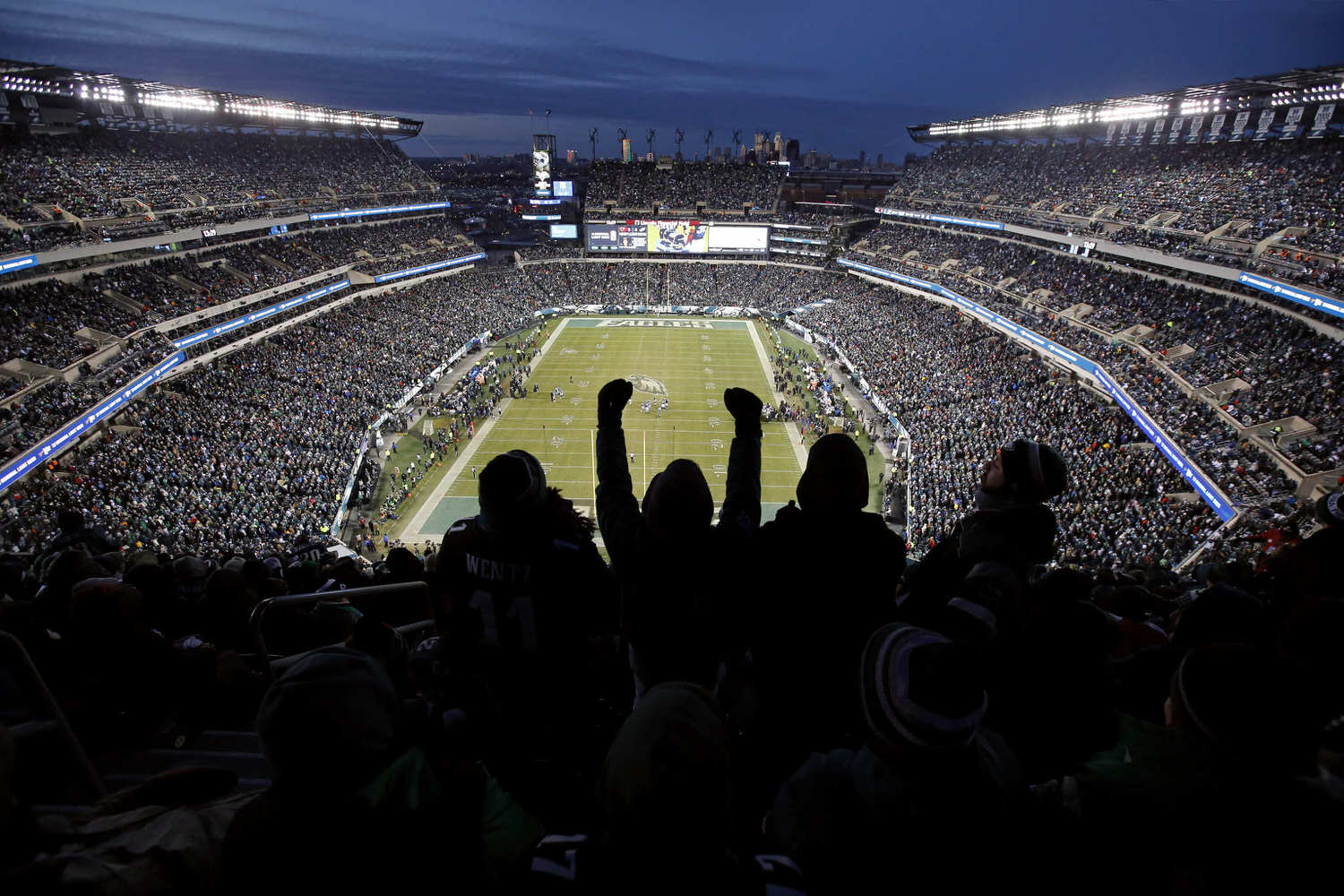 Which Eagles Should Stay or Go?
Cast Your Vote
It's been almost a week since the Eagles' season ended, but it's never too early to look ahead and project which players the team will keep. Here are beat writer Jeff McLane's thoughts on which players who ended the season on either the 53-man roster or injured reserve will stay or go:
Make your pick for each player by selecting STAY or GO , then click "Submit picks" to see how others voted.
quarterbacks
a player to see what Jeff McLane picked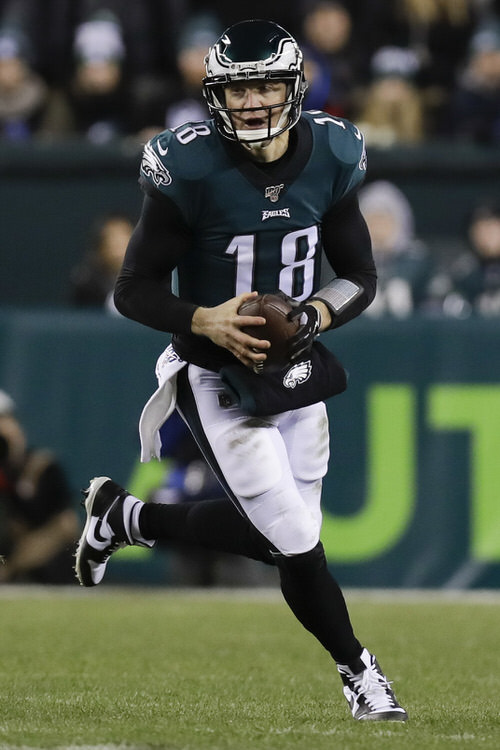 He's a better backup option than most teams have, but if he wants to retire again, why not come back as a coach?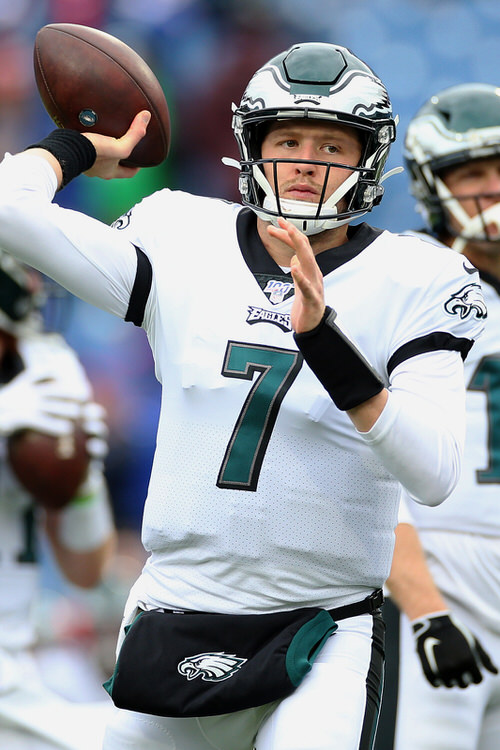 Free agency awaits, and he'll probably get some pretty good offers. He wasn't good enough to hold off McCown.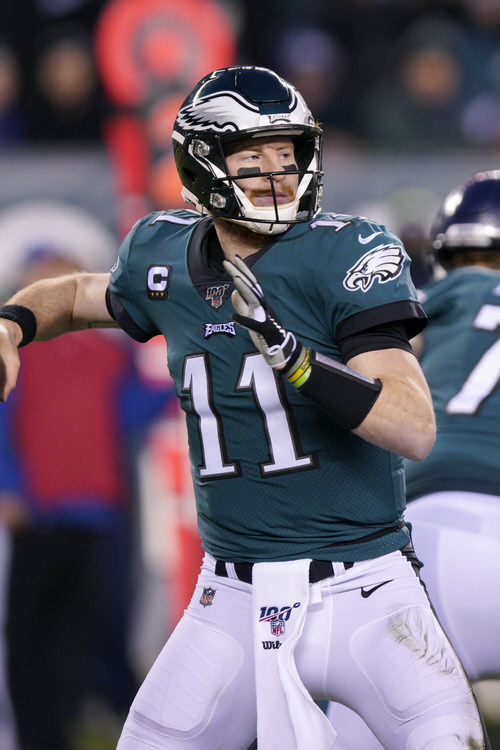 His finish, minus the concussion, was just what the doctor ordered. A new OC should bring play-calling medicine.
Running backs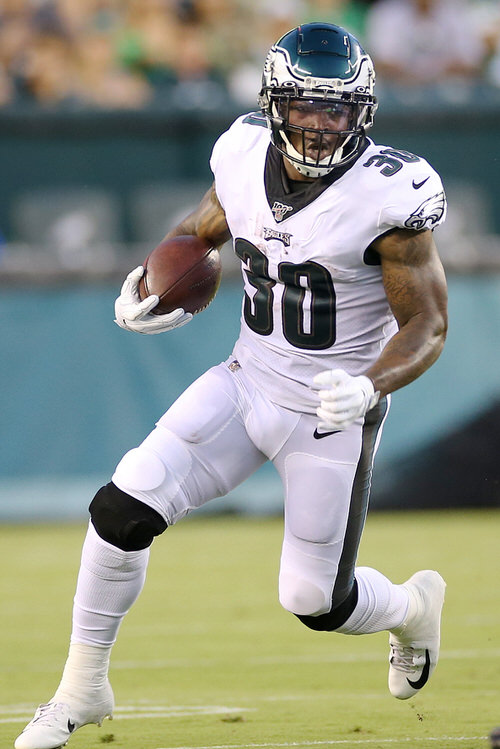 A restricted free agent, the Eagles will probably let him walk. Maybe he returns, but injuries have been an issue.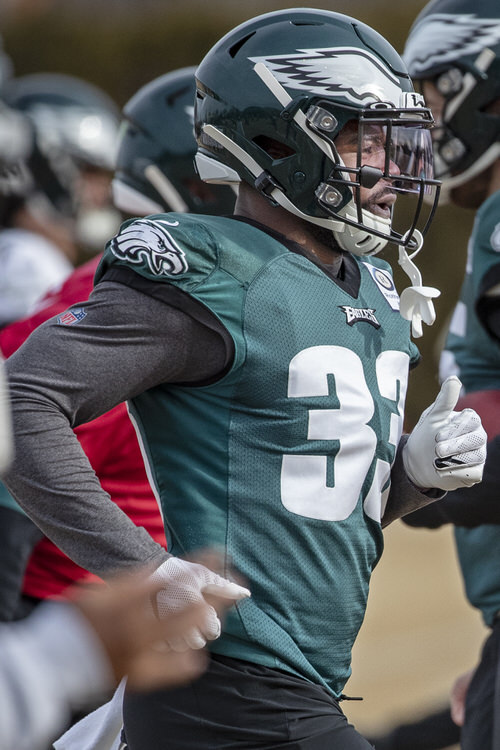 If he catches passes like his father landed punches, you keep him for training camp. But that's likely all.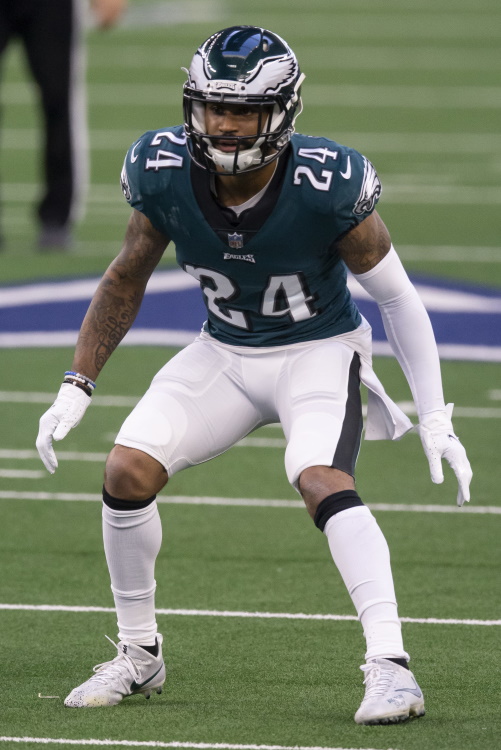 Ideally, you'd love to have him back as a complement to Sanders. But Howard should have No. 1 back opportunities.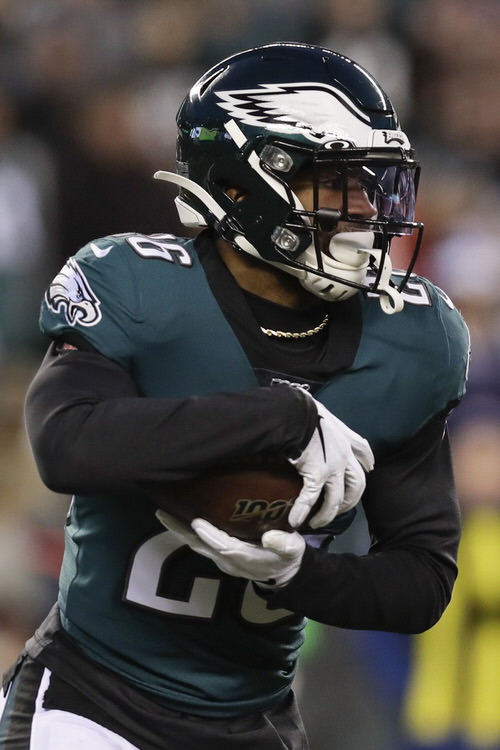 His future is bright. It's on Doug Pederson to find ways to capitalize on his abilities in the offseason.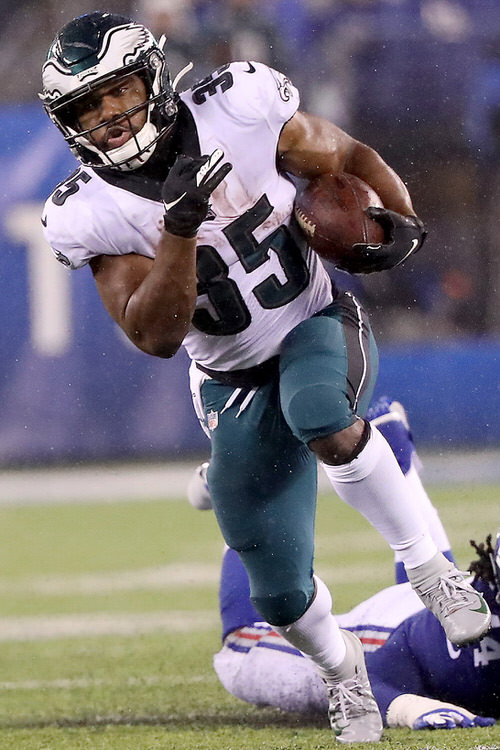 He needs to improve his return game, but he provides some juice out of the backfield.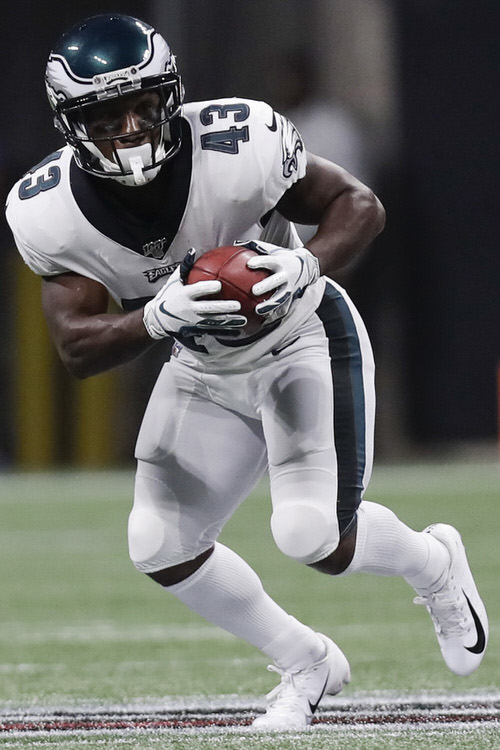 He announced his retirement in December, probably two years late. Might have coaching aspirations.
receivers
Of all the those headed to free agency, he is the most likely to leave. In retrospect, four years was enough.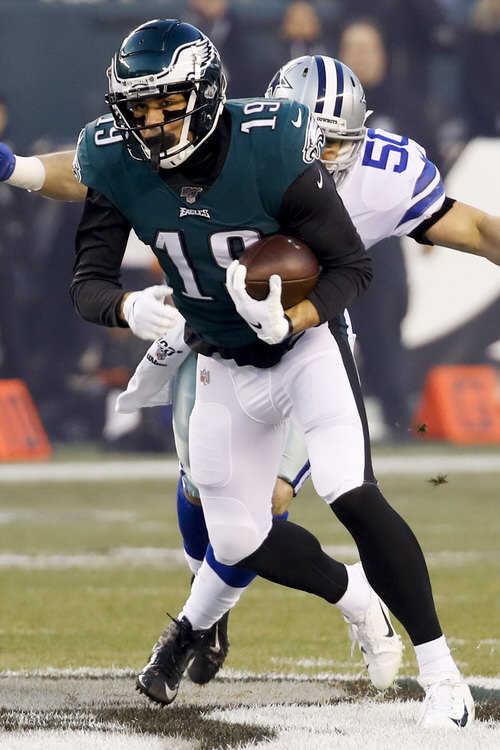 The Eagles aren't about to give up on a second-round pick after one season, but he needs to make a significant leap.
#19
J.J. Arcega-Whiteside
WR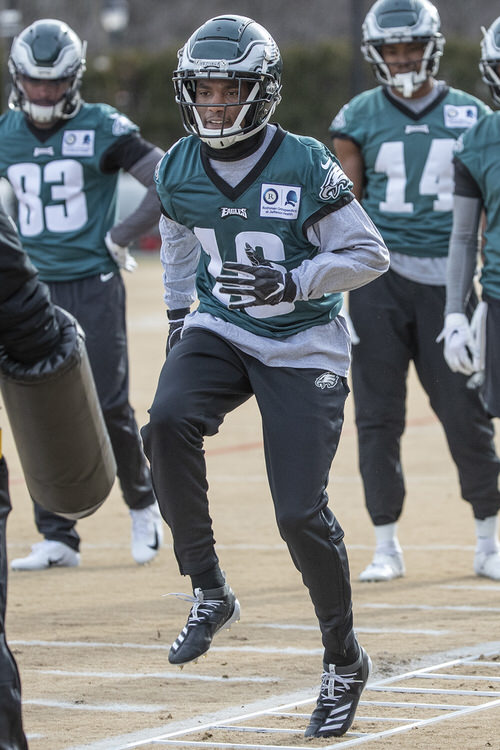 He'll always have that 41-yard grab. Bring him back on the 90-man roster, but he should be gone by the 53.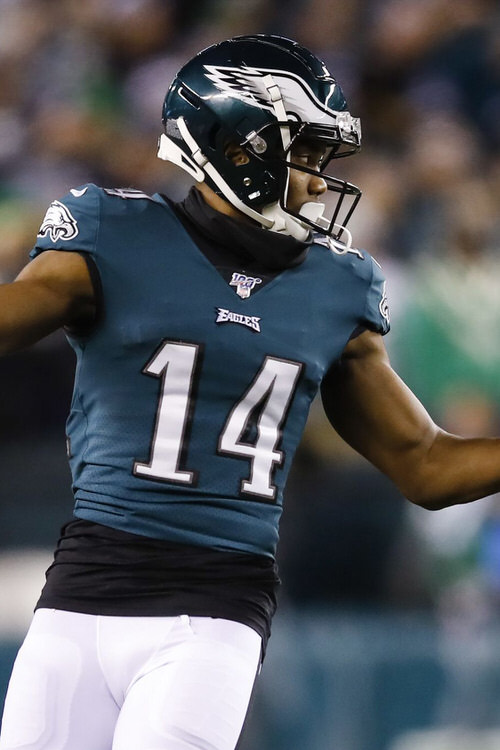 He has good size and could be worth developing. The practice squad seems more likely than the 53.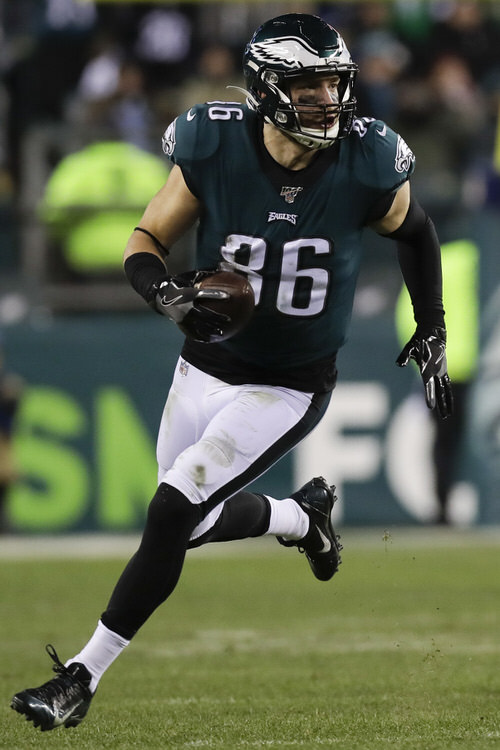 Yes, the Eagles will probably have to choose between their top two TEs at some point. Now is not the time.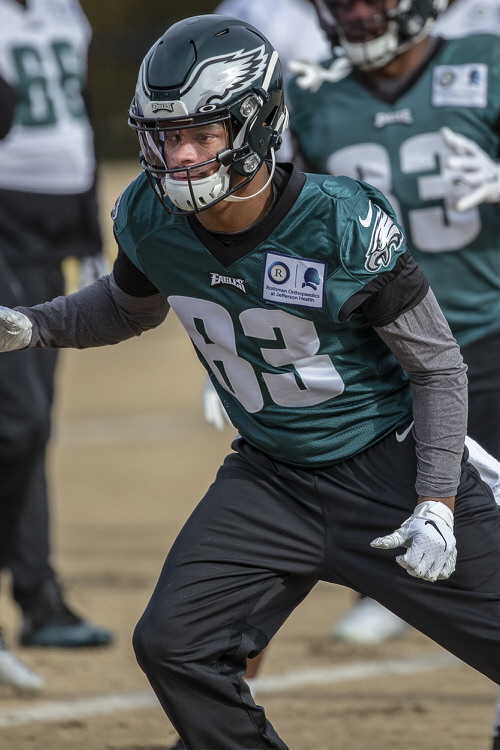 He came oh-so-close to being an unexpected hero in the playoffs. But he was only back because of circumstance.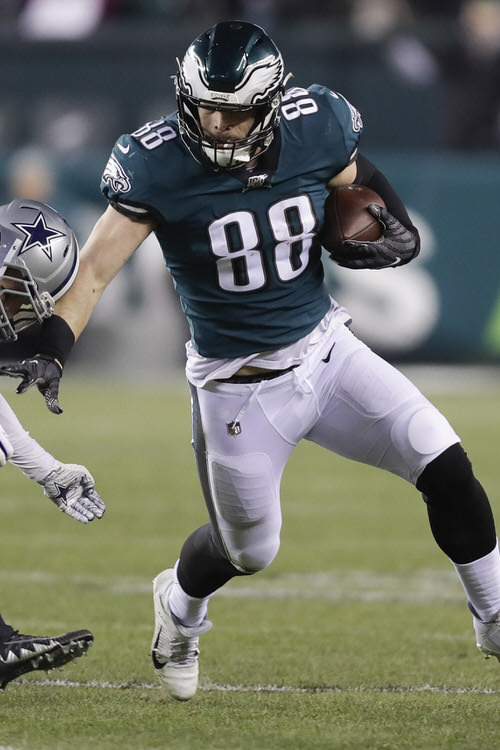 Pro Bowls, multiple, could be in his future. He muddled along early in his second season, but finished strong.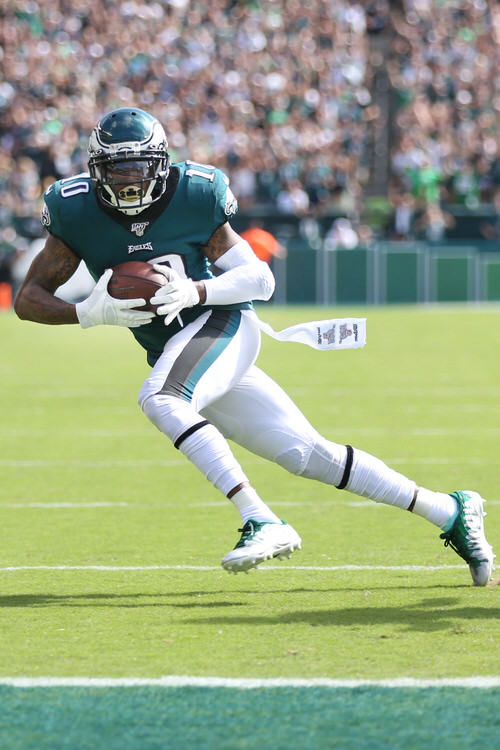 Tough call. From this vantage point, he returns if he takes a pay cut. Bring him back then, but lower the expectations.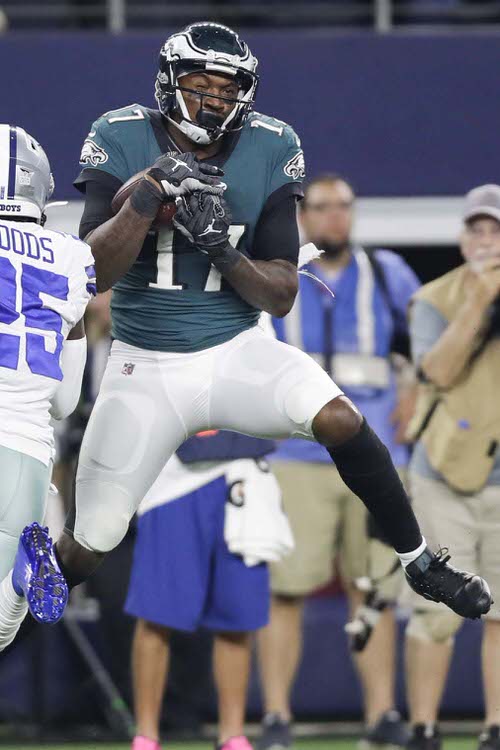 The No. 1 unanswered roster question. The cap hit would hurt, but he's declining and has no chemistry with Wentz.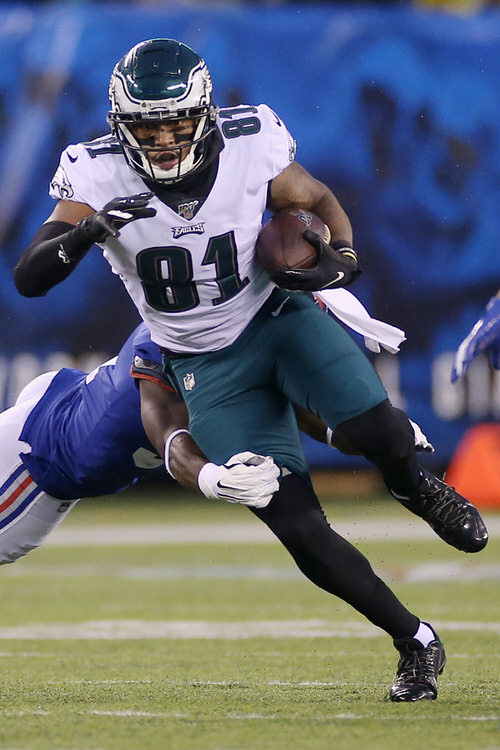 He's not a bad receiver, but he should never be asked to block an end or linebacker.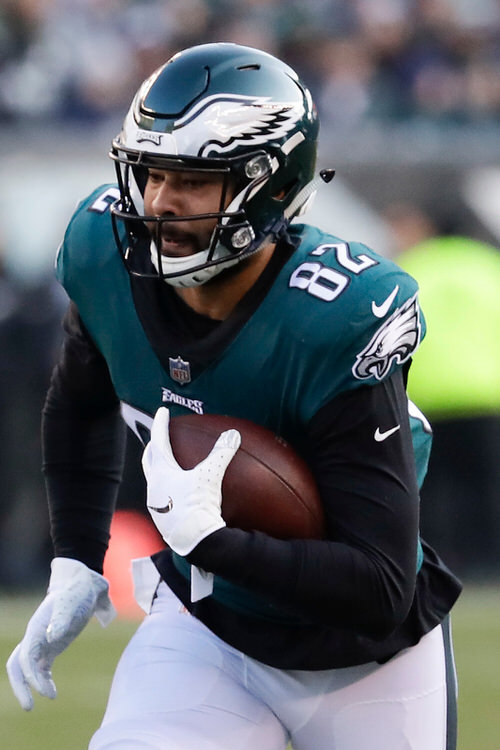 Like Gibson and others, he was only on the roster at the end because of injuries. He has no future in Philly.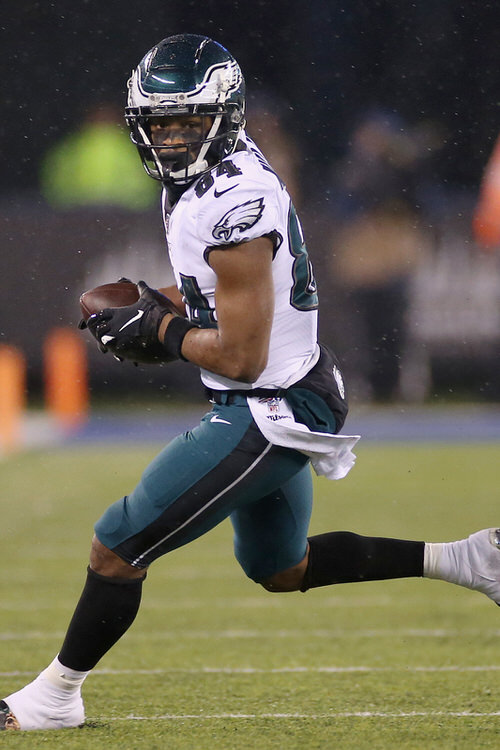 Is he the answer to the Eagles' outside receiver woes? No. But he's a possible slot, or at least, depth at the position.
Offensive line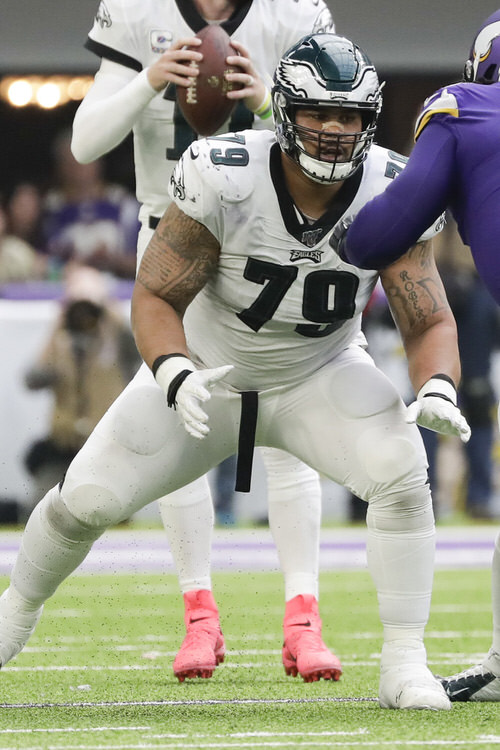 He had a Pro Bowl season and signed an extension in Nov. The anxiety issues are a concern, but he's otherwise a rock.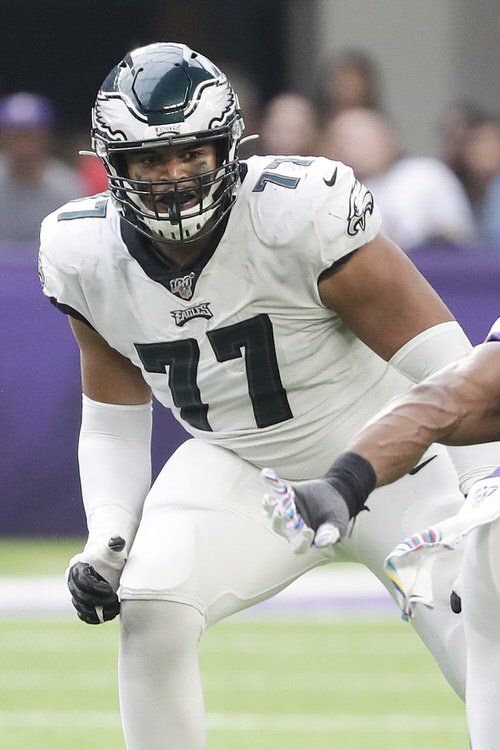 He showed enough promise in spot duty. You don't expend a first-round pick on a tackle to have him sit two years.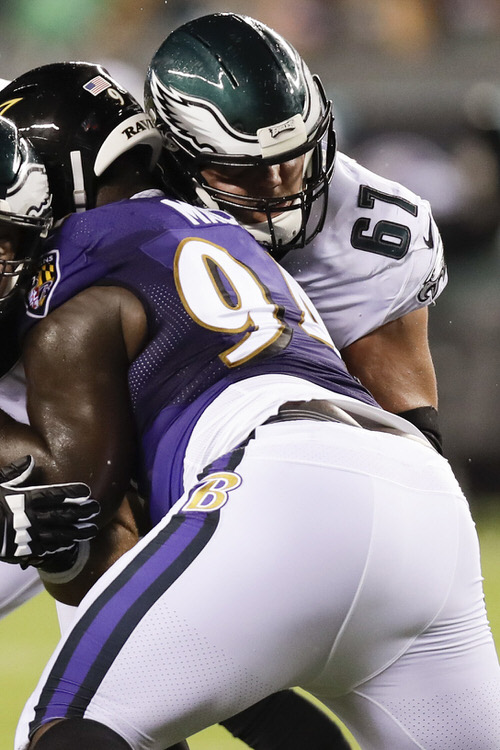 A development center is a luxury the Eagles can afford even if Jason Kelce is likely to stay unretired.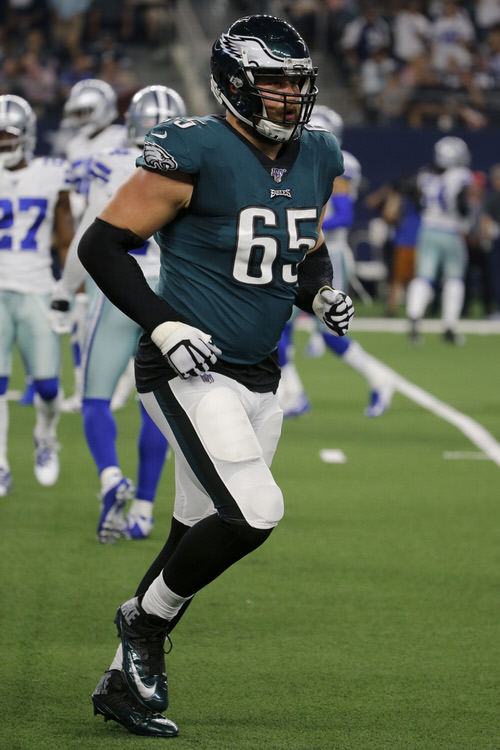 He and Brooks form the best right flank in the NFL.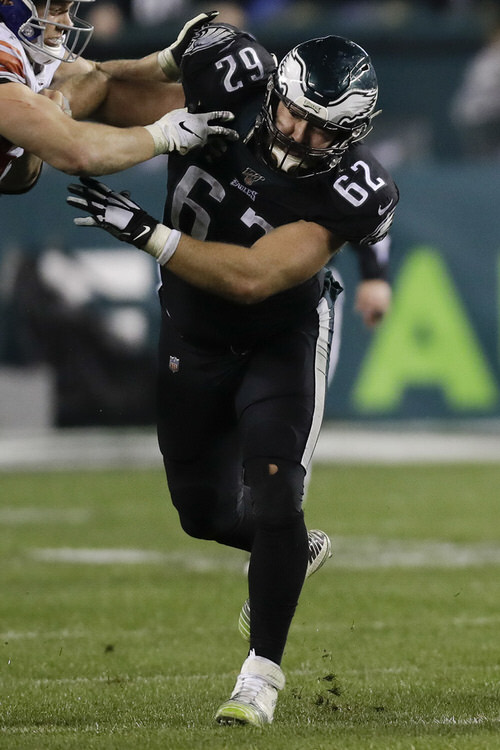 He'll contemplate retirement, as he's done every recent offseason, but the feeling here is that the all pro stays.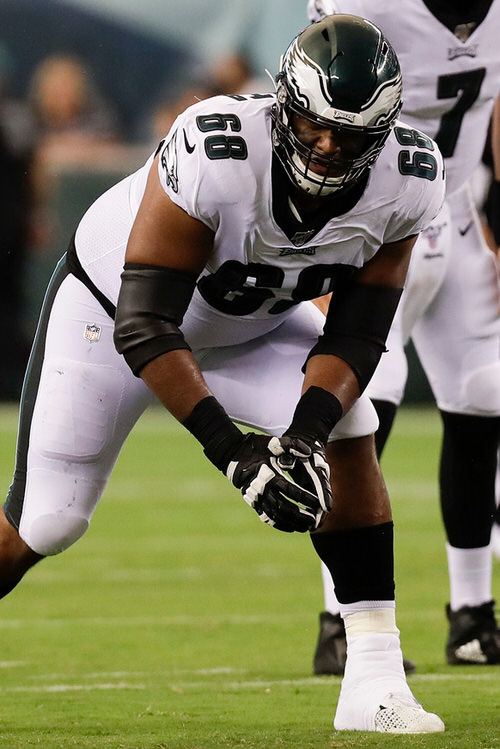 Two seasons is a long time to wait, but with Big V likely to move on, the swing tackle spot is there for the taking.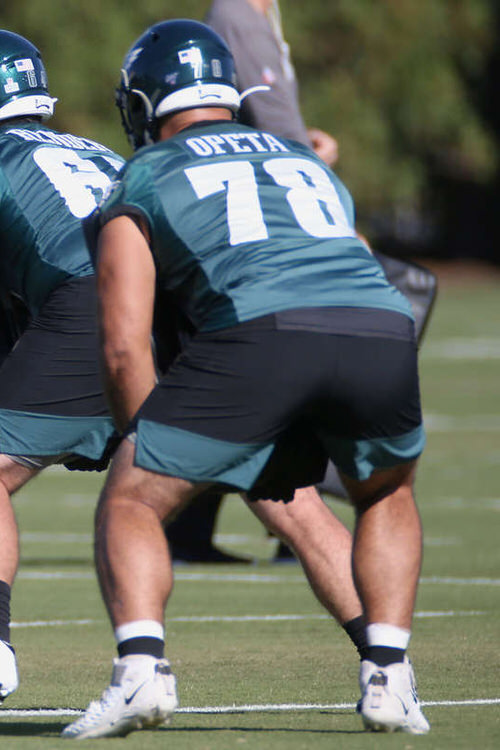 He must have some talent if the Eagles were willing to block another team from poaching him.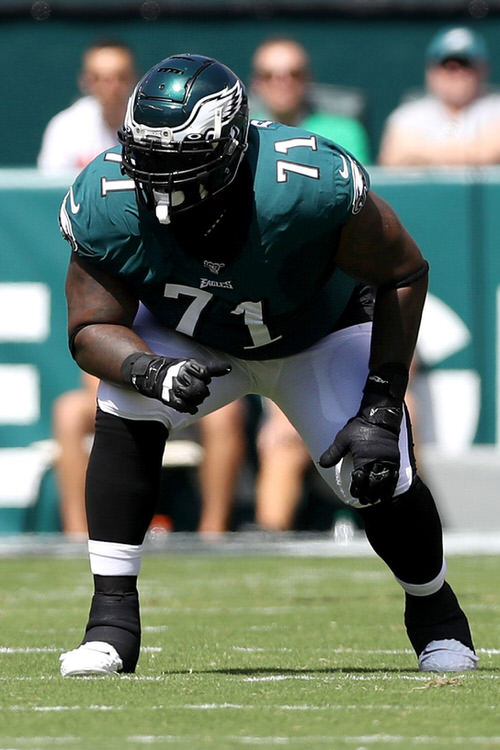 Thanks for the 11 seasons. You're an Eagles great, a Hall of Famer. But it's time (unless you're OK as a backup).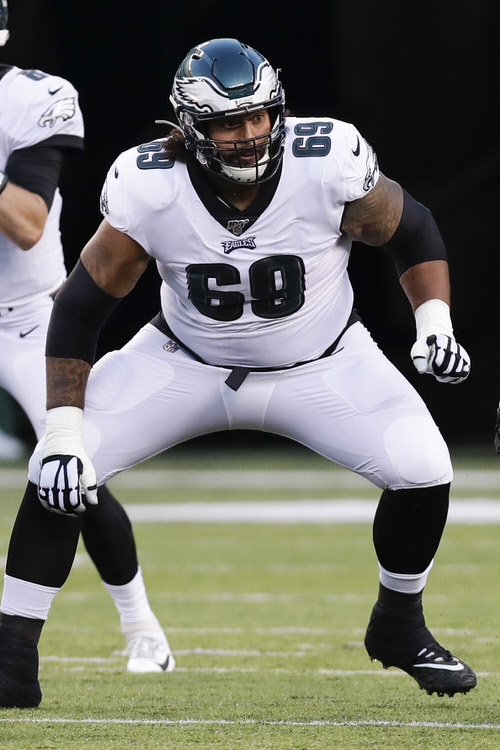 Pressed into the lineup in Brooks' absence, he wasn't a disaster. He makes for a nice reserve guard.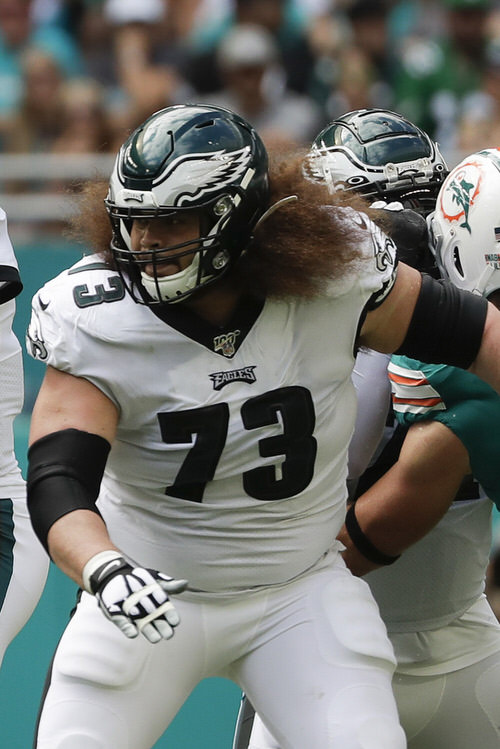 A disastrous performance against the Falcons didn't sink him. In fact, he rebounded quite nicely.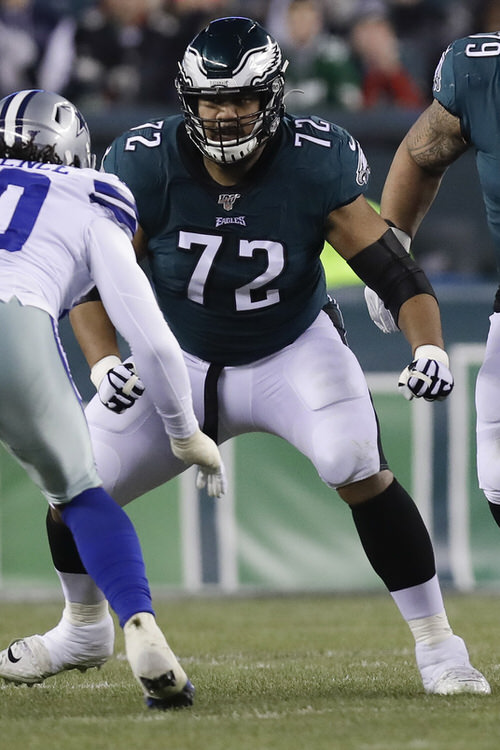 Got to believe he gets starter's money despite some of his struggles as a reserve. It should price out the Eagles.
#72
Halapoulivaati Vaitai
OT
Special teams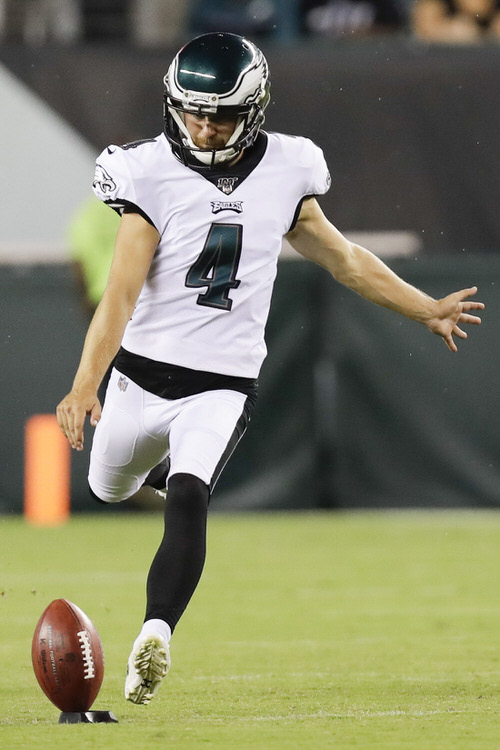 He was perfect on field goals before his Nov. extension. A late-season lull shouldn't overshadow his production.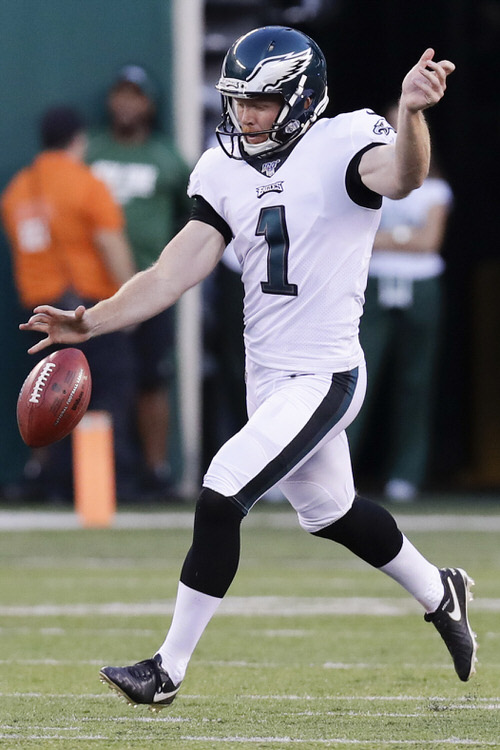 A contract extension could be coming after he finished with the 7th-best net punting average in the NFL.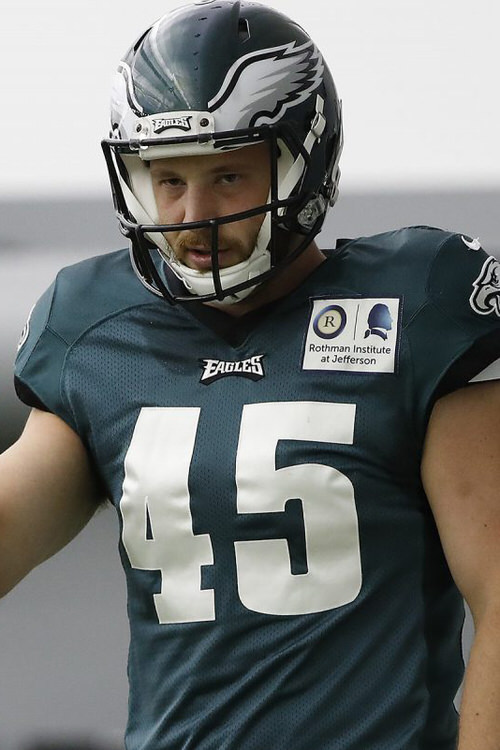 He didn't have a single bad snap. Need there be more said?
Defensive line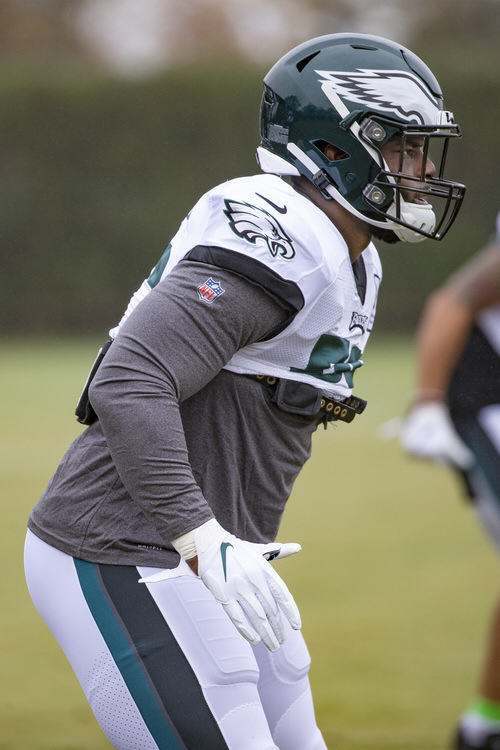 A trade deadline move for the future, he better produce next season considering the compensation (a fourth-rounder).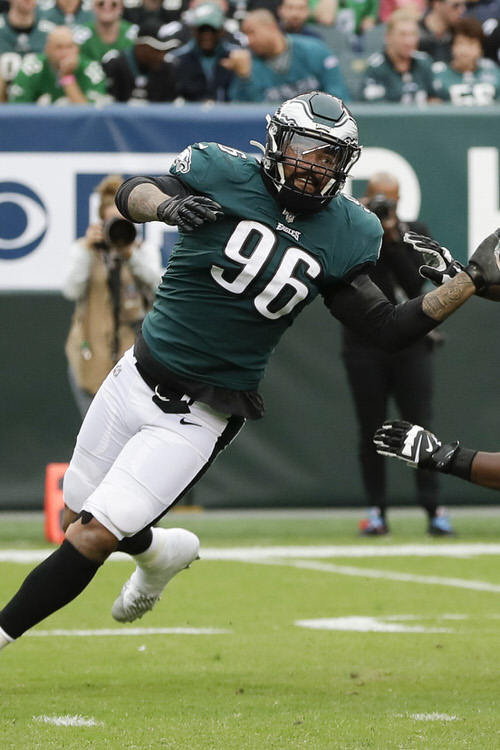 Will the team pick up his fifth-year option after the draft? Probably. But it's not as if he's earned it — yet.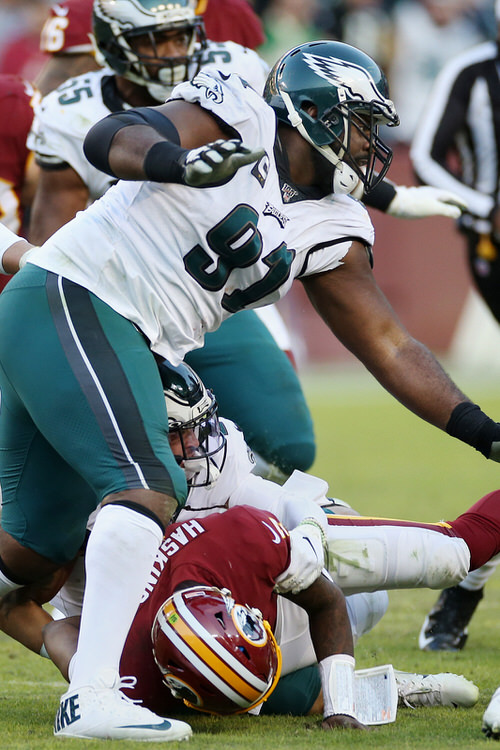 He was a monster in the playoffs, but was otherwise inconsistent. A healthy offseason should have him back to form.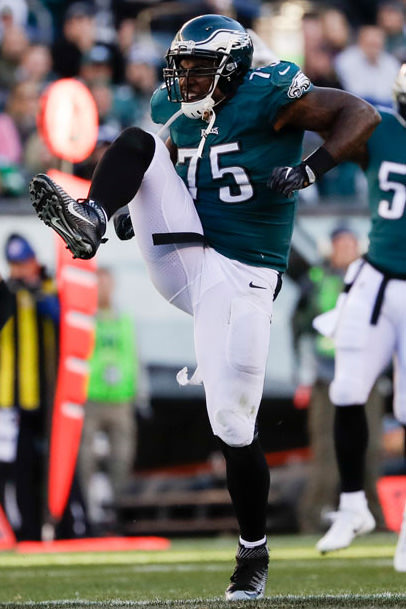 One of the few offseason moves that turned out OK. But he's getting up there and the Eagles have young DE depth.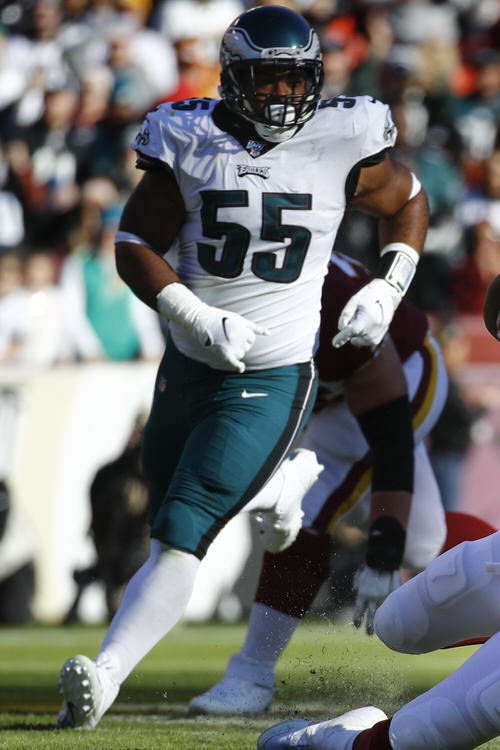 The heart of the defense, he brought energy and enough production. But time could be slipping away.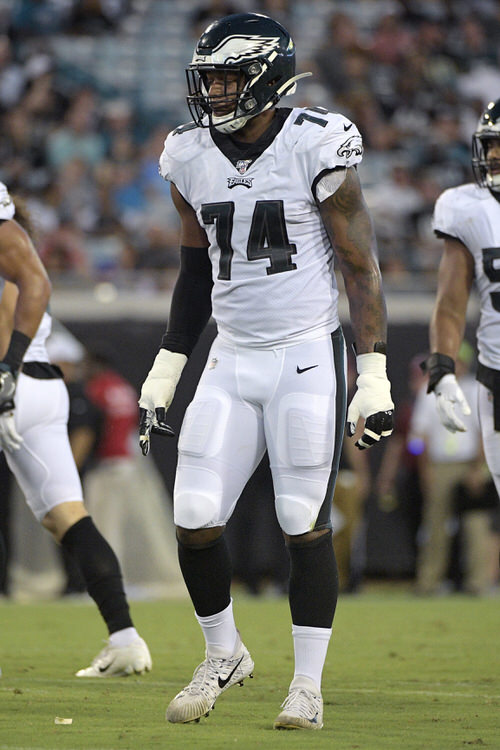 You can't have too many edge rushers, and he doesn't cost much.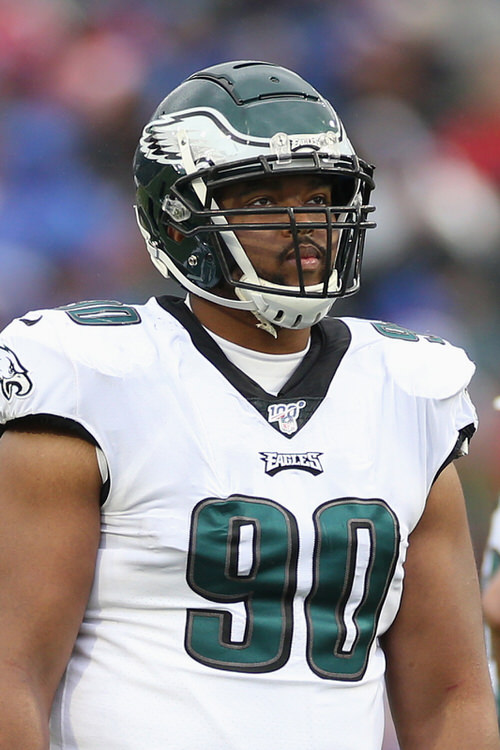 He's been hanging around for years now, but the Eagles don't really have much to show for it.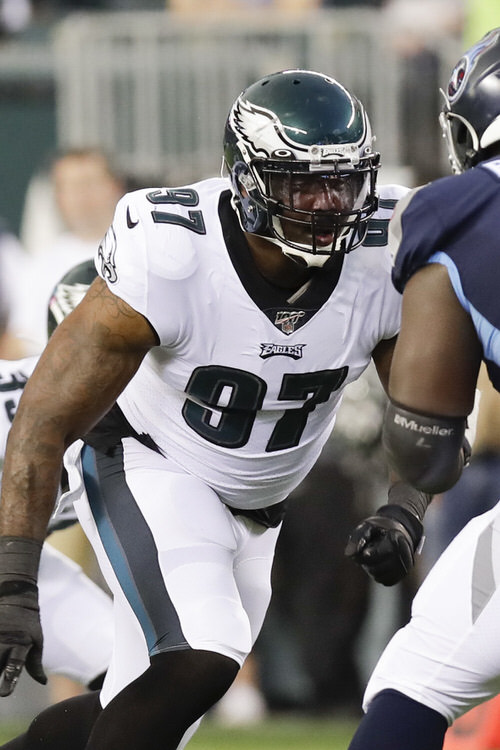 The prized offseason acquisition lasted less than one game. Eagles need more upside on the interior line, though.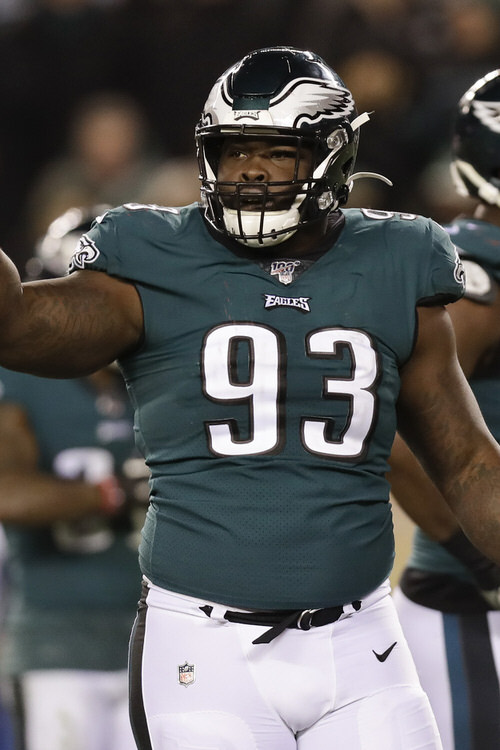 He finished on an upswing, but his lack of pass-rush ability should disqualify his return.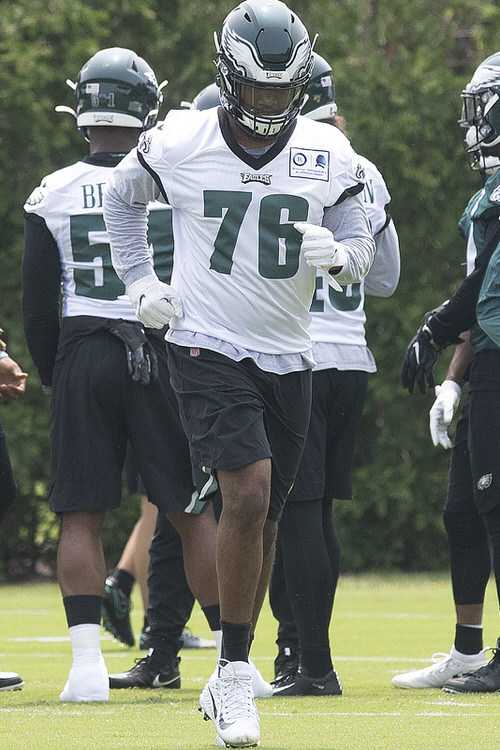 A redshirt season allows for time to develop. The team can't keep wasting fourth rounders if he doesn't pan out.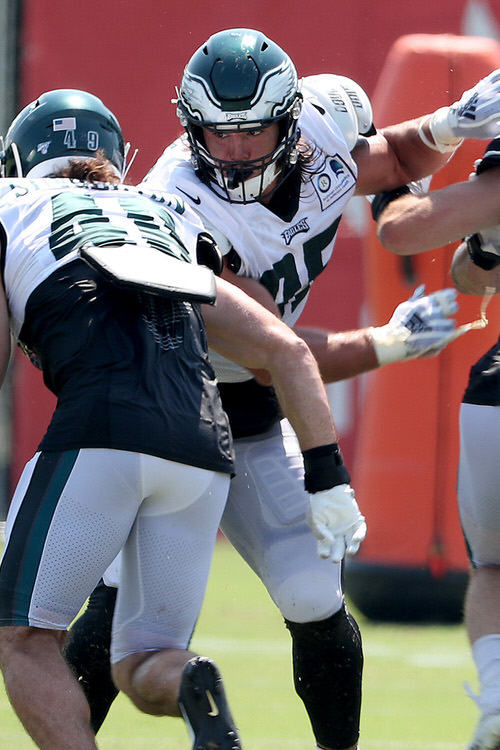 A training camp wonder, he might have had a small role on Sundays if not for the injury. Avery may push him out.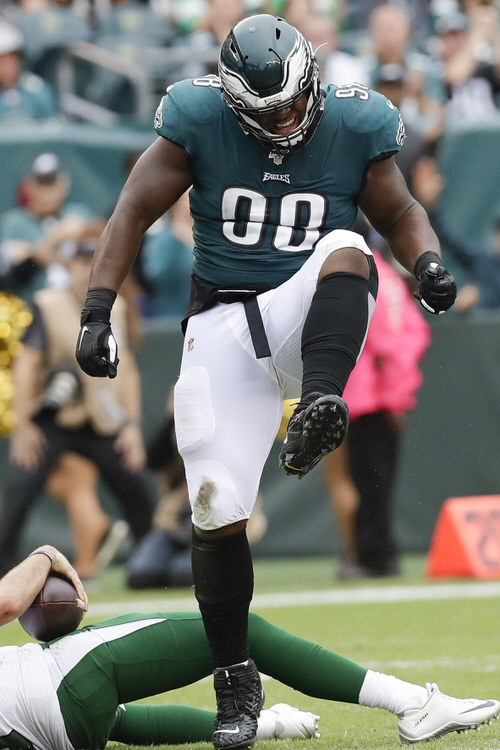 His price will factor into a stay, but he flashed and would be a fine fourth D-tackle.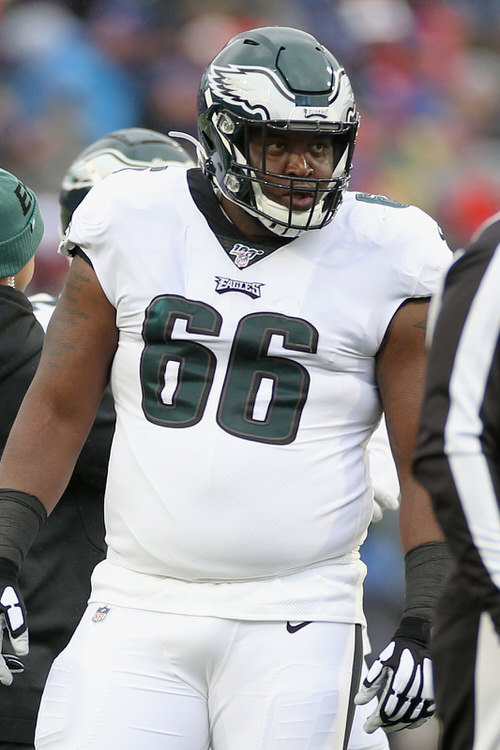 He displayed some run-stopping ability and could survive, especially if Ridgeway departs.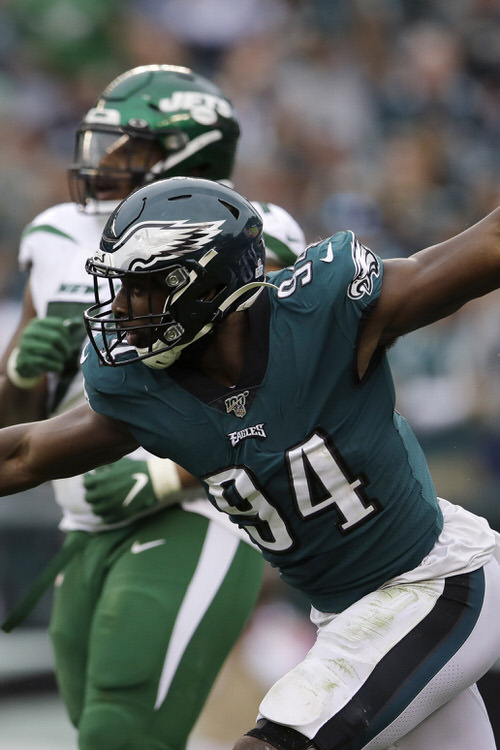 Can he be the third edge rusher? Maybe. The Eagles still need to address a premier position, IMO.
linebackers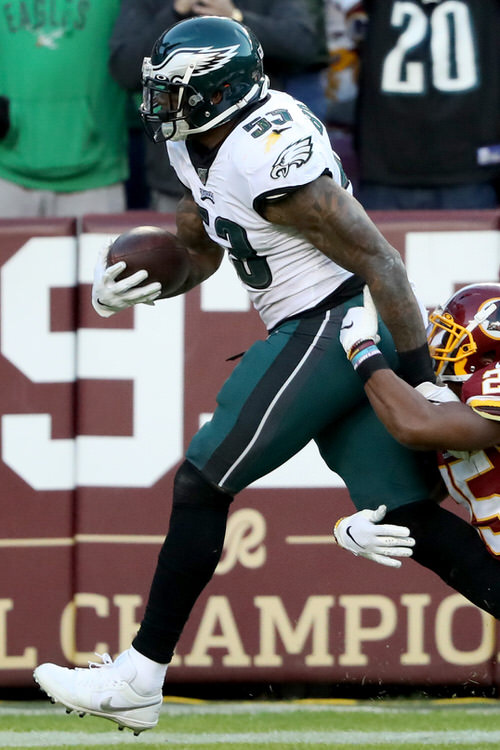 It's unlikely his option is picked up. Maybe the Eagles can get him to agree to take less, but he still has market value.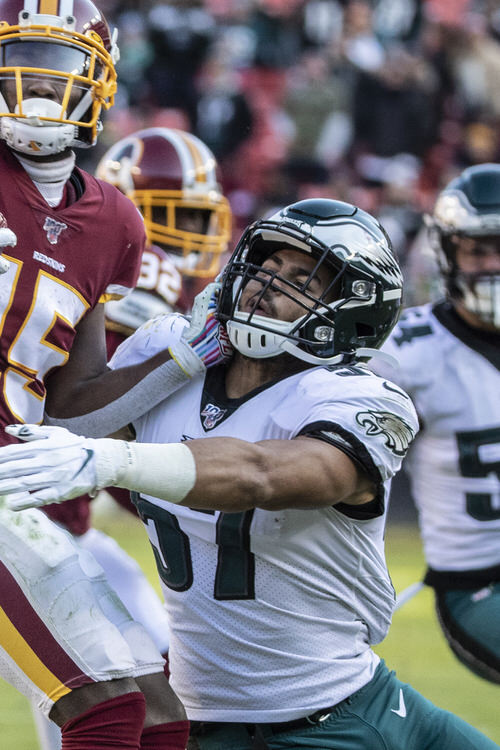 The Eagles have a long history of hitting on undrafted rookies. They may have here, although the jury is still out.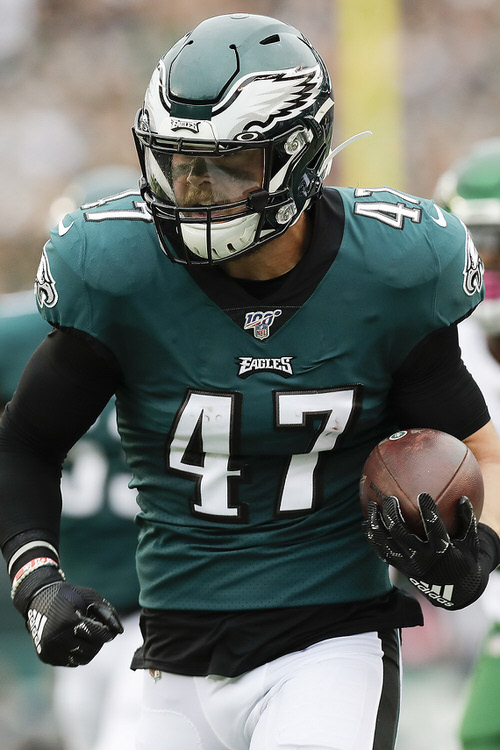 His first full season as a starter was probably better than even the team expected. He's good enough for now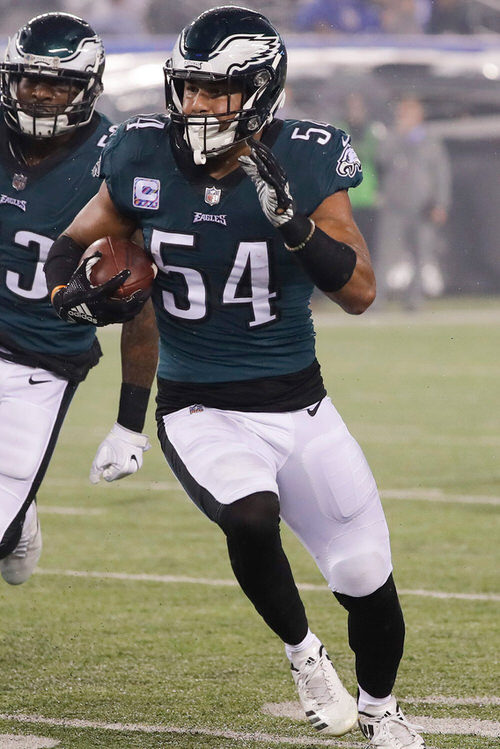 A free agent-to be, the Eagles appeared to reveal their plans when they reduced his playing time late in the season.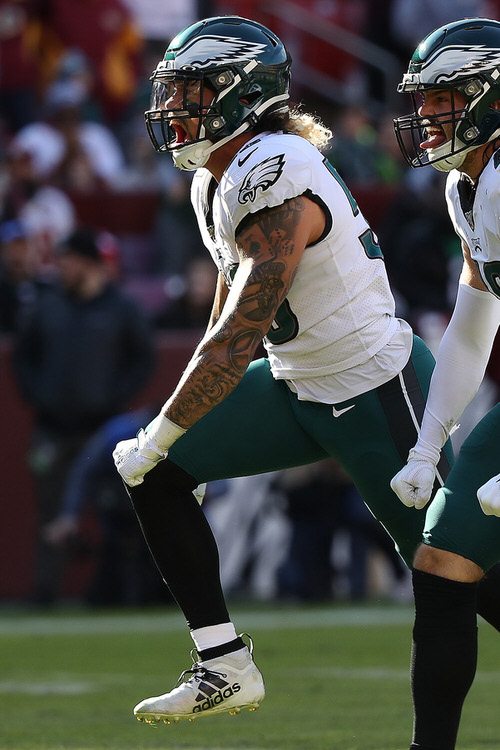 Sure, why not? The Eagles don't pay linebackers and they need some able bodies at the bottom of the depth chart.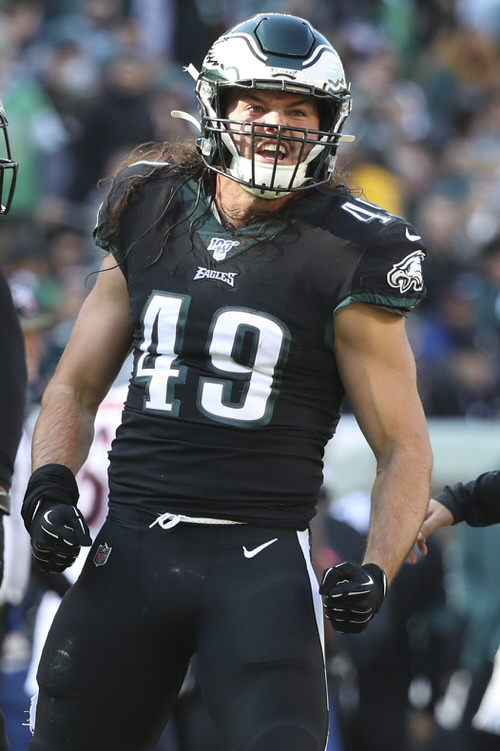 defensive backs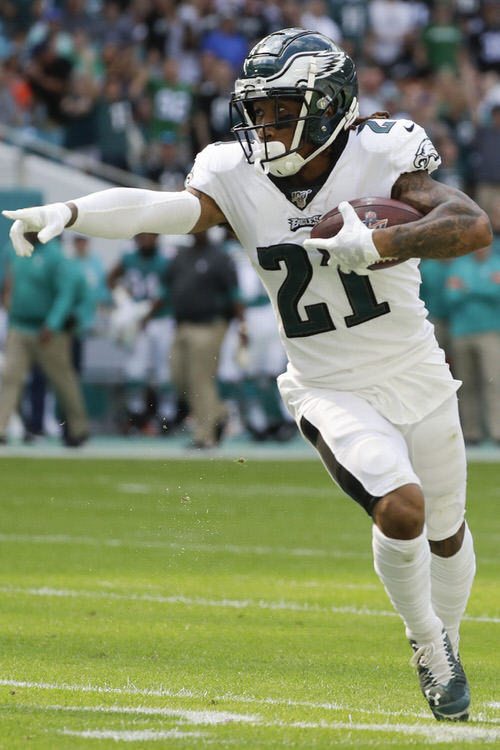 If Agholor is the No. 1 FA to walk, he's No. 2. The athleticism is there, but he's unstable and injury-prone.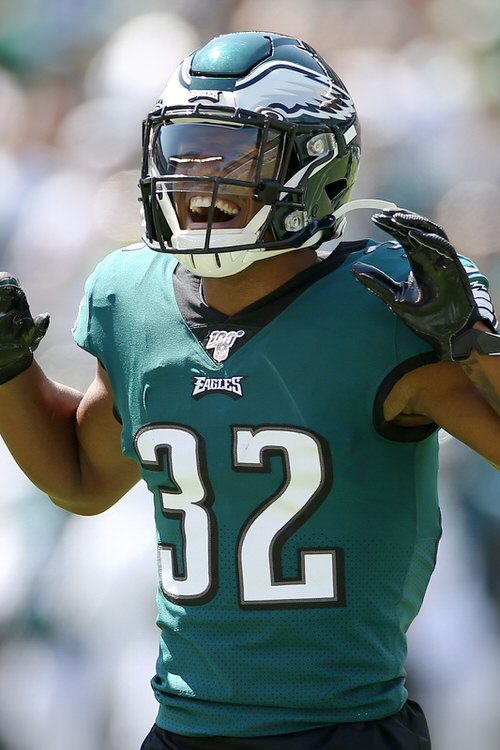 He is what he is: A third or fourth outside corner who can play special teams. One thing he isn't: a post safety.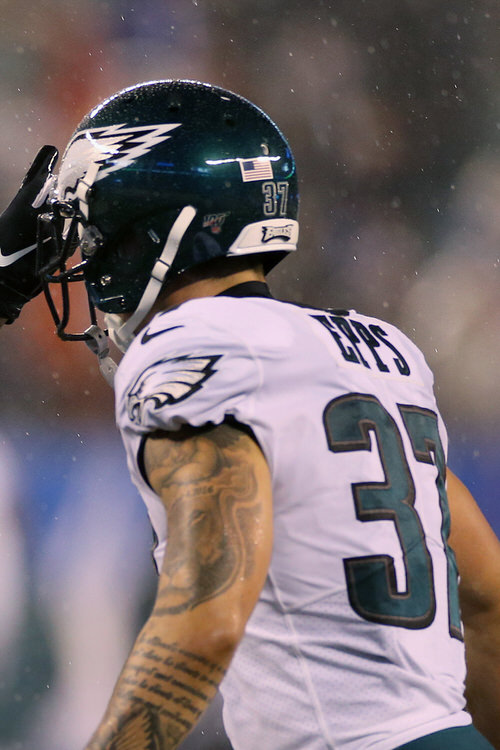 Injuries and personnel moves forced him into the lineup as a post safety. Did he make any plays at all?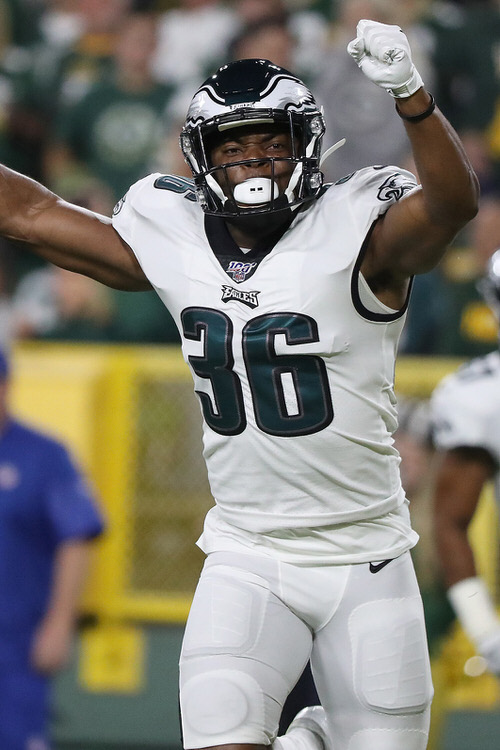 A special teams guy before a season-ending injury, the Eagles aren't exactly deep at safety.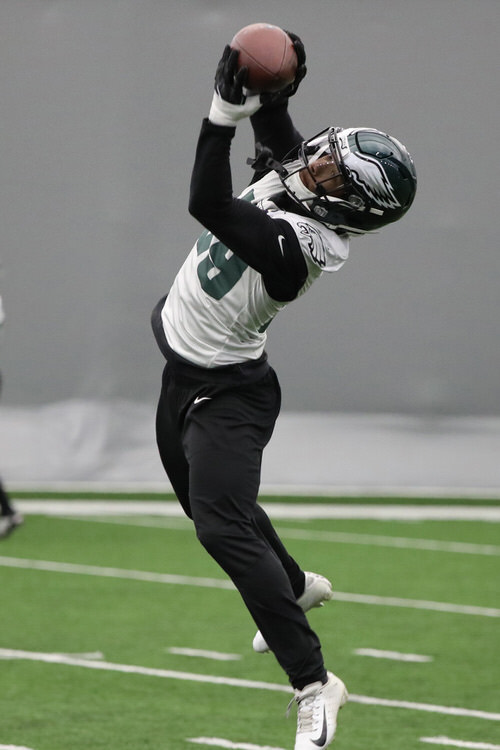 Maybe he sneaks on as a fifth corner, but one play — in the win over the Packers — does not a starter make.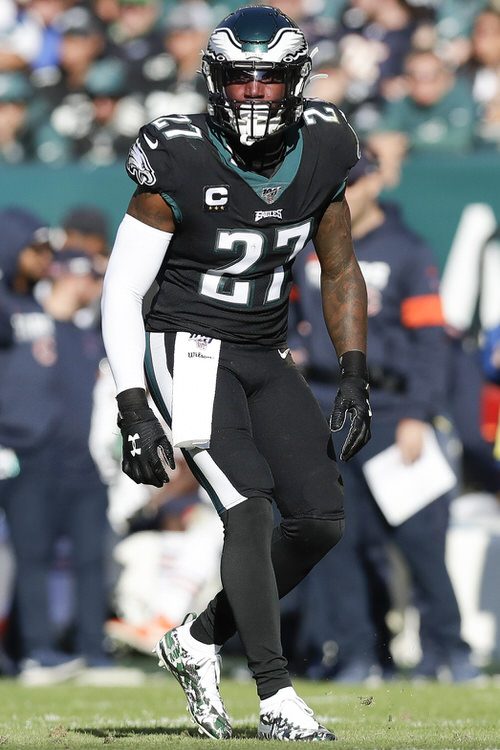 Of the aging veterans, there's a strong argument for bringing him back. He's a leader, durable and a player-coach.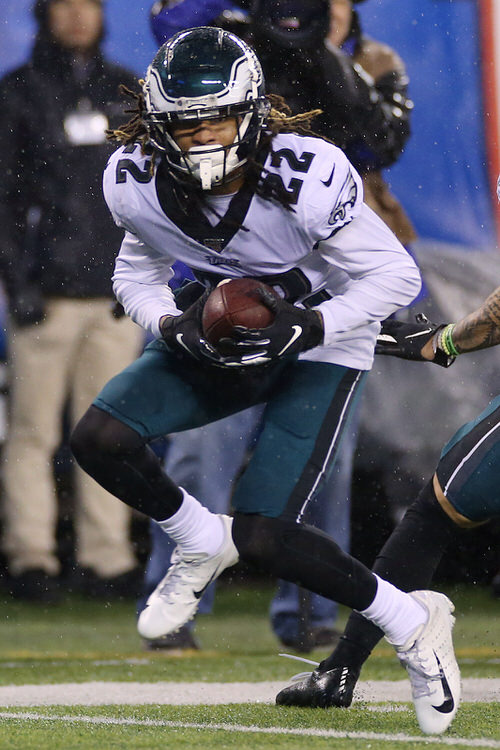 Jim Schwartz clearly doesn't believe in the former second-rounder. If the DC returns, any sort of trade will do.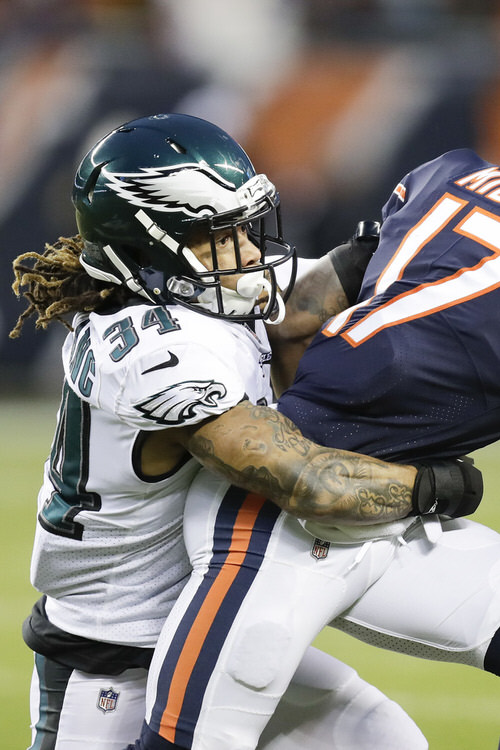 Strap struggled in the playoffs, but he's a solid slot off the bench and special teams contributor.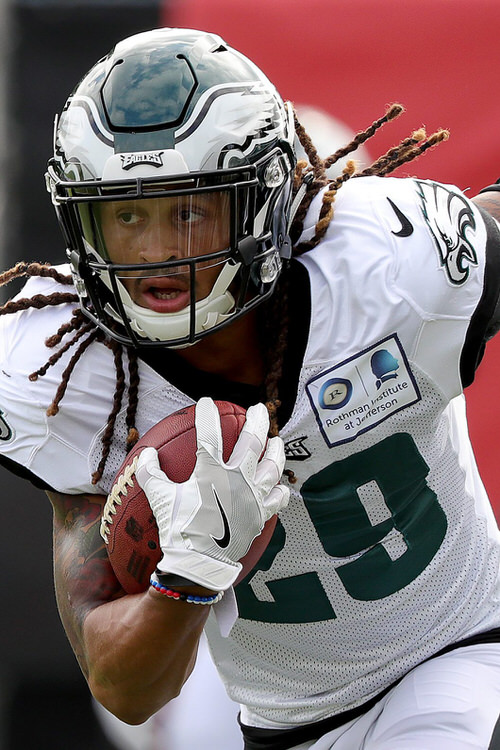 This may be a minority opinion, but he should move to safety if either Jenkins or McLeod or both don't return.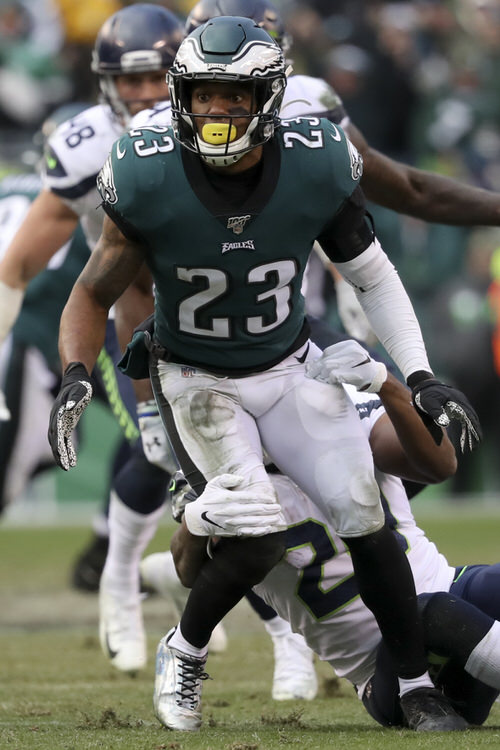 He plays an unheralded position, but proved the knee was healthy. But he'll be coveted on the market.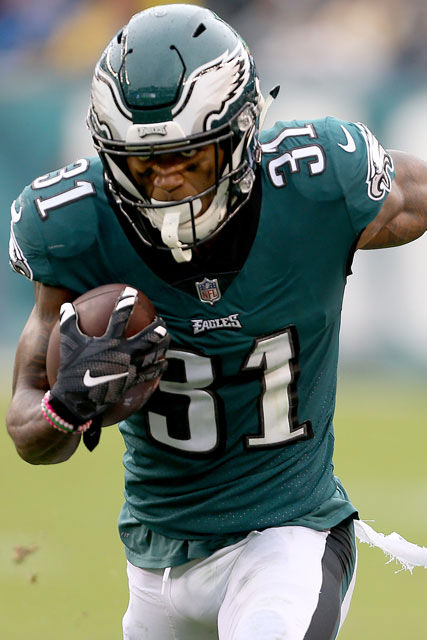 He's not a No. 1 corner. But he's not a bad No. 2, and if he's afforable, you can't completely turn over the position.
Picks left:
Submit picks and see how others voted